How to create backgrounds with minx and masks by k. adams
Create Backgrounds With Minx and Masks by K. Adams
7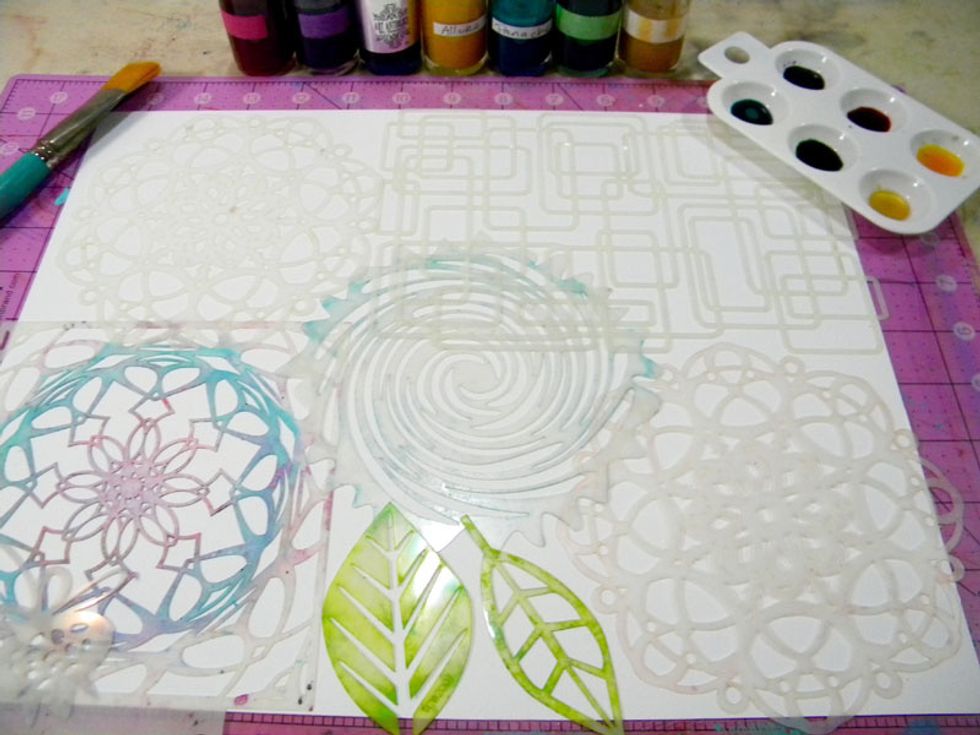 Place a large piece of mixed media paper onto a mat and cover it with various Art Anthology masks. I chose masks with no boarder so that the whole design will show with no sharp boarder lines.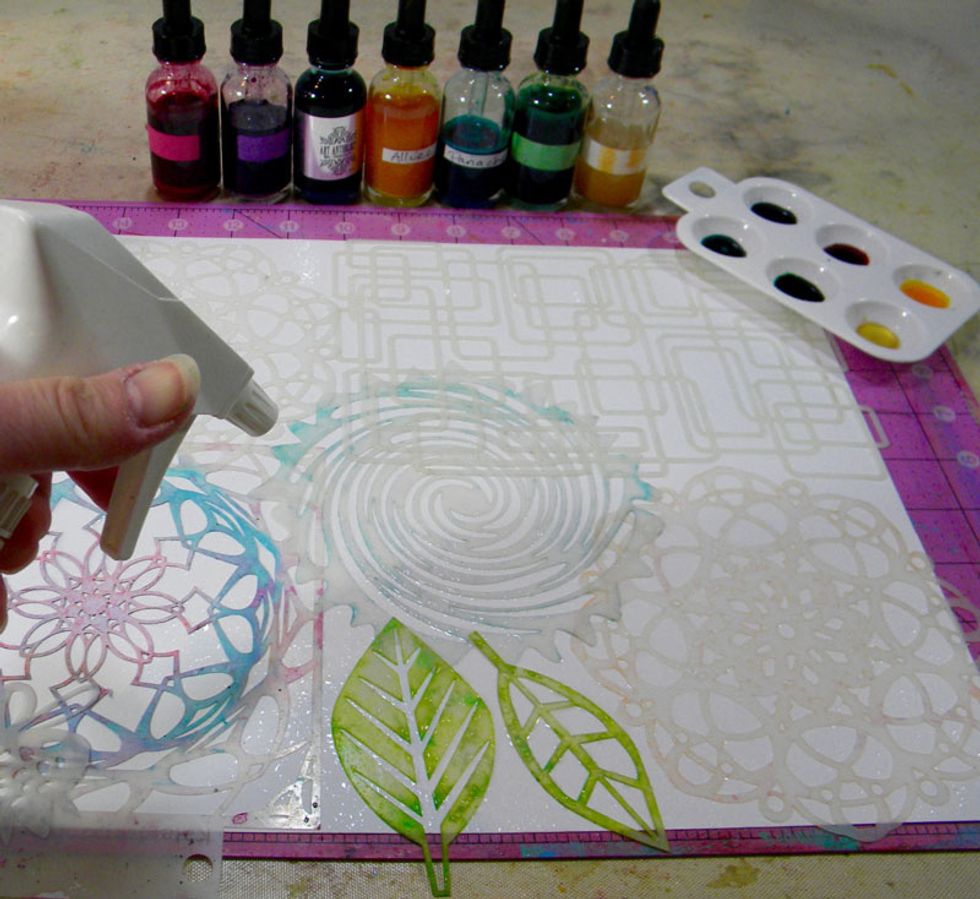 Spray the paper and masks with water so that the color will pool around the masks. Add Minx Shimmering Inks to a palette.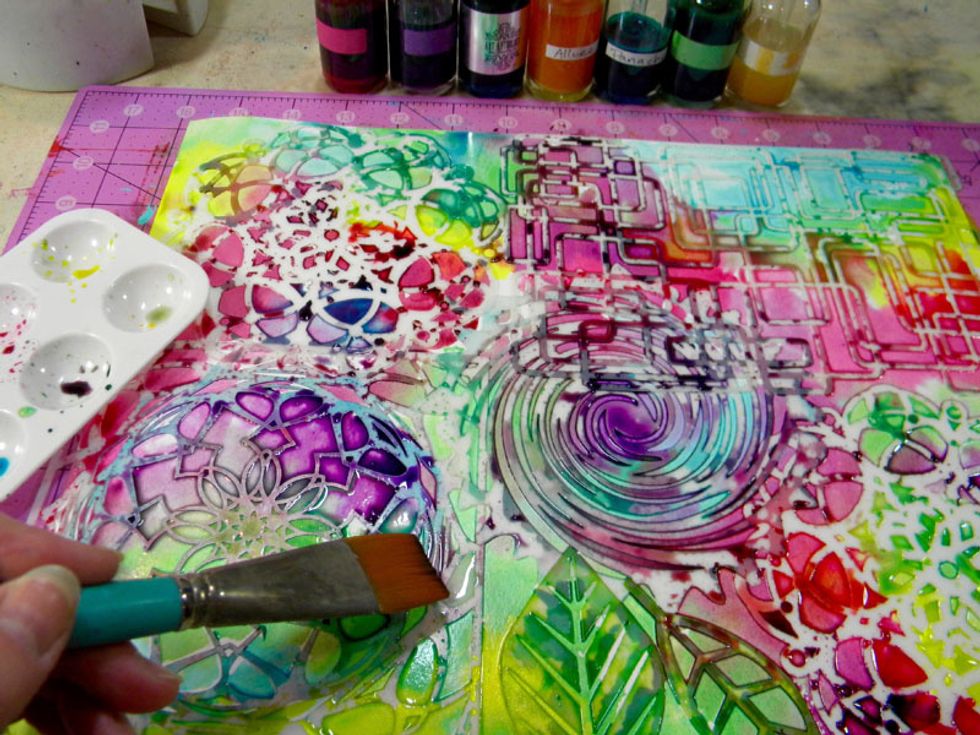 Using a paint brush, apply liberal amounts of Minx to the paper. Try to avoid making muddy colors. When complementary colors (blue and orange, yellow and purple, red and green) are mixed, mud results.
Still keeping the stencils in place, apply Gold Dust Minx using the dropper randomly around the paper, letting it pool and mix with the other colors. Use the brush to move the gold around.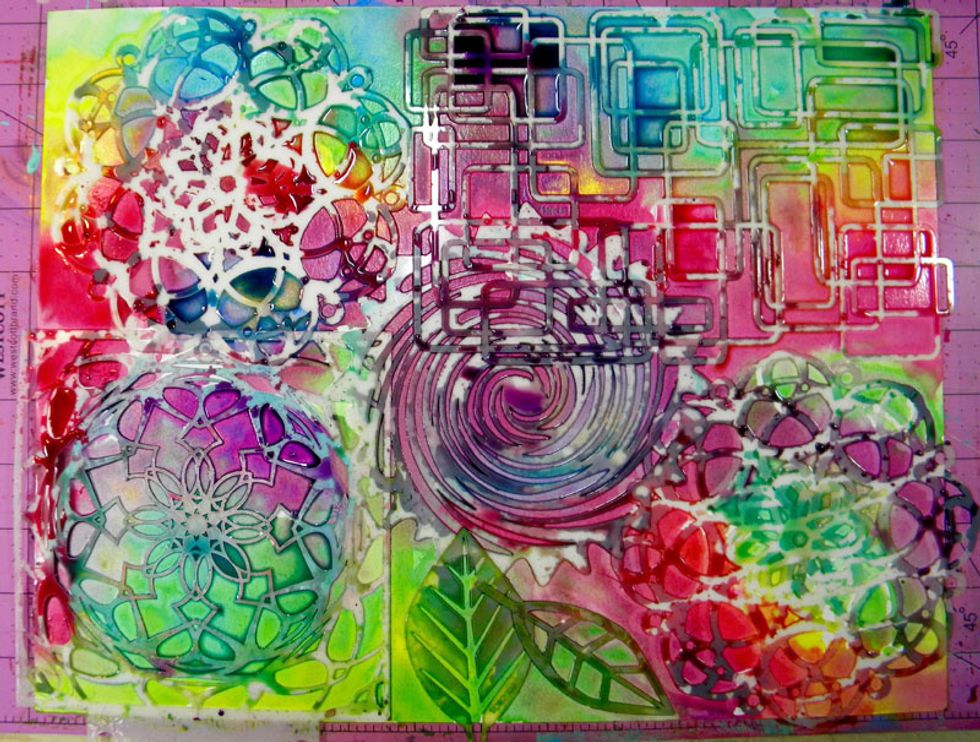 Here is the hard part: let the whole thing dry leaving the masks in place. Let the Inks pool under the masks. Spray a bit more water if desired, but don't dilute the color too much.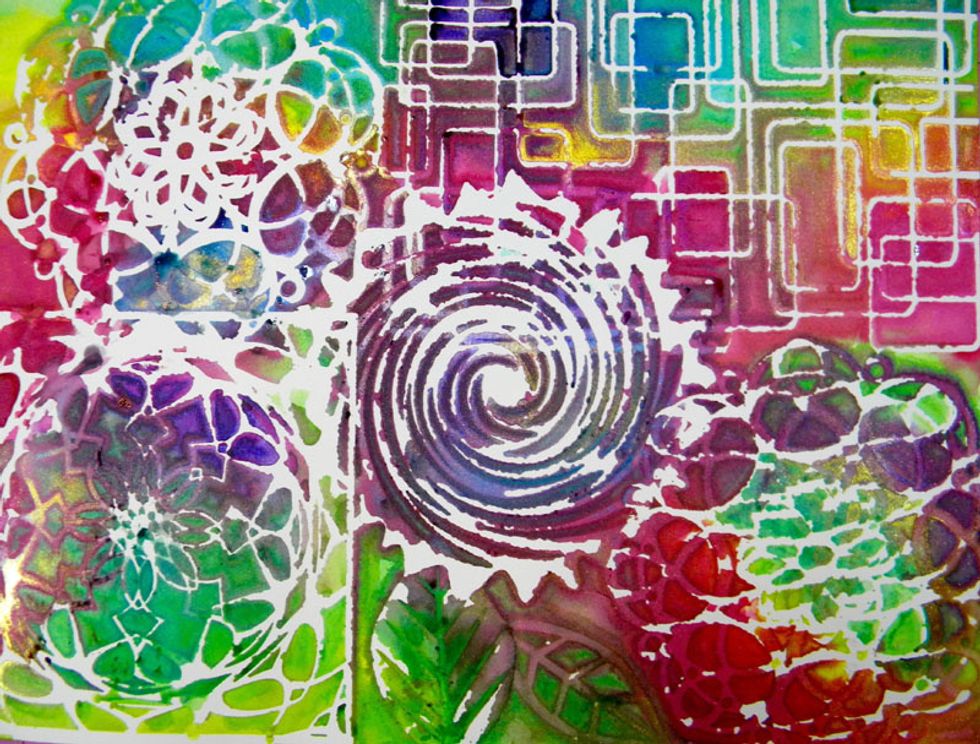 Make sure to let it dry completely before removing the stencils. You can speed things up by using a heat tool but I recommend air drying.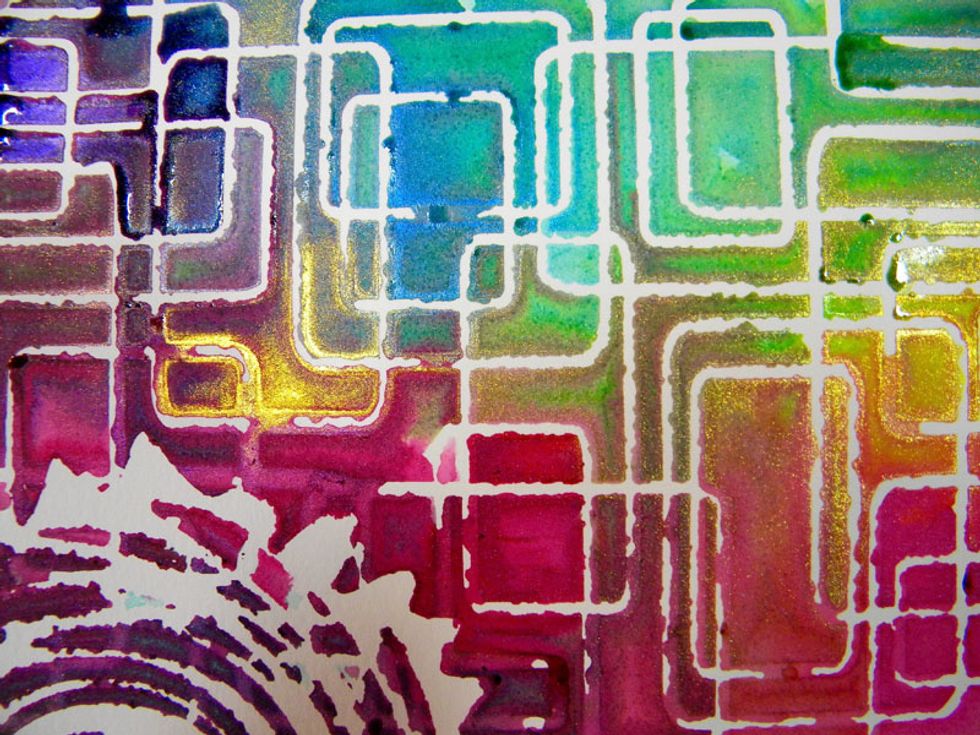 Look at all the shimmery goodness! The areas where the Inks seeped under the stencils created darker lines. More inks and water = more dark lines. Less inks and water = more white areas.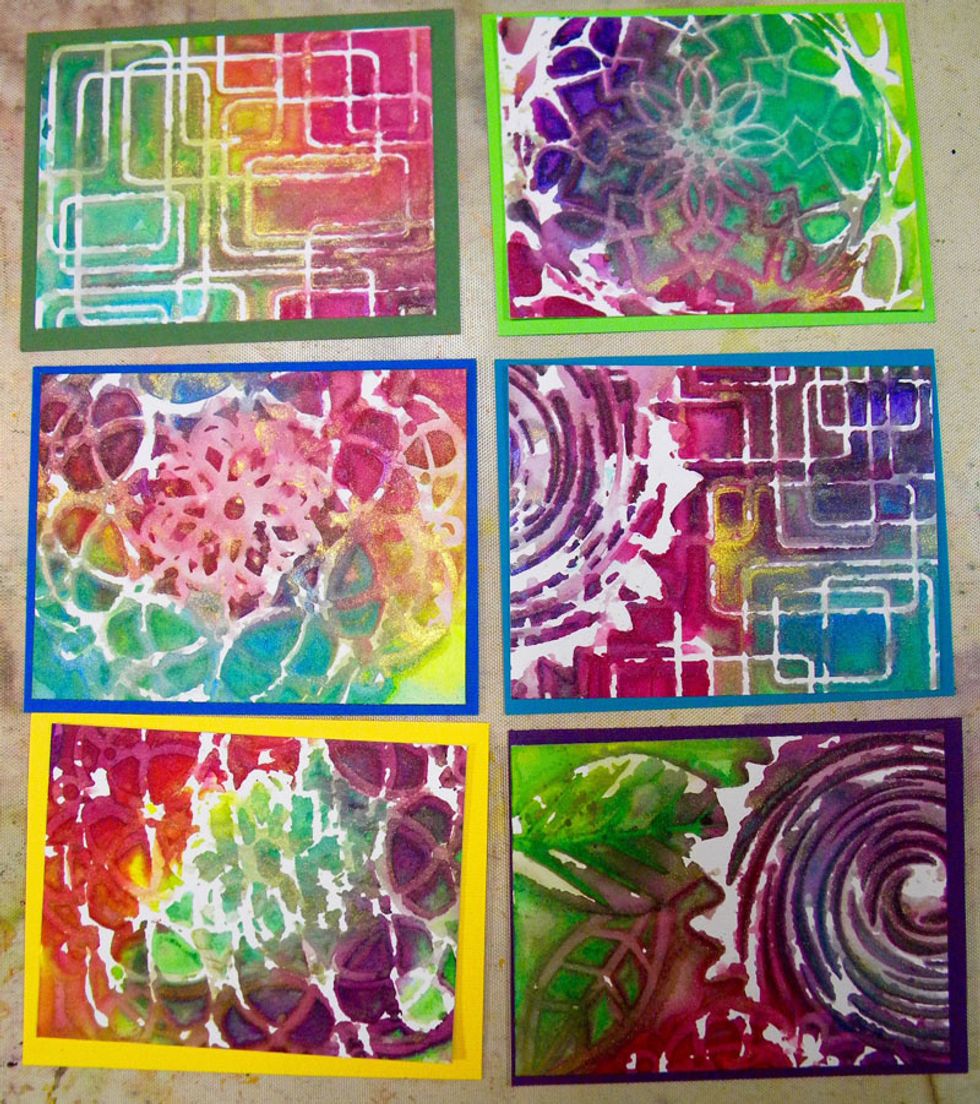 Cut the background into card sizes and mount them onto different colors of card stock. Sew the backgrounds to the card stock to add a bit more interest.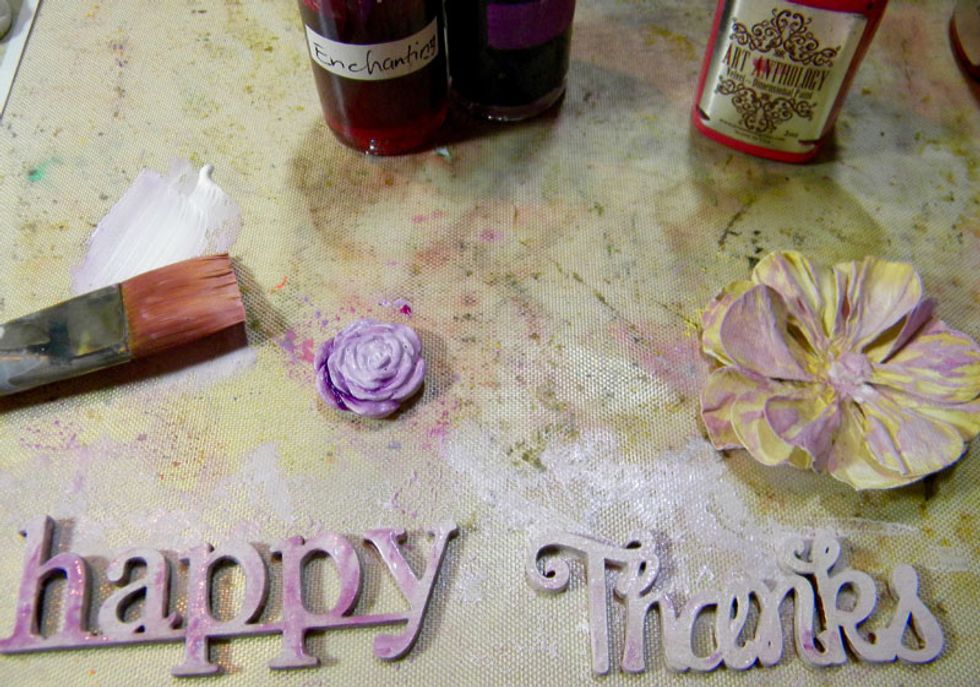 Using Art Anthology mediums, color the flowers and Melissa Frances embellishments to match the card backgrounds. Add a bit of gesso to the first layers on the resin and wood pieces.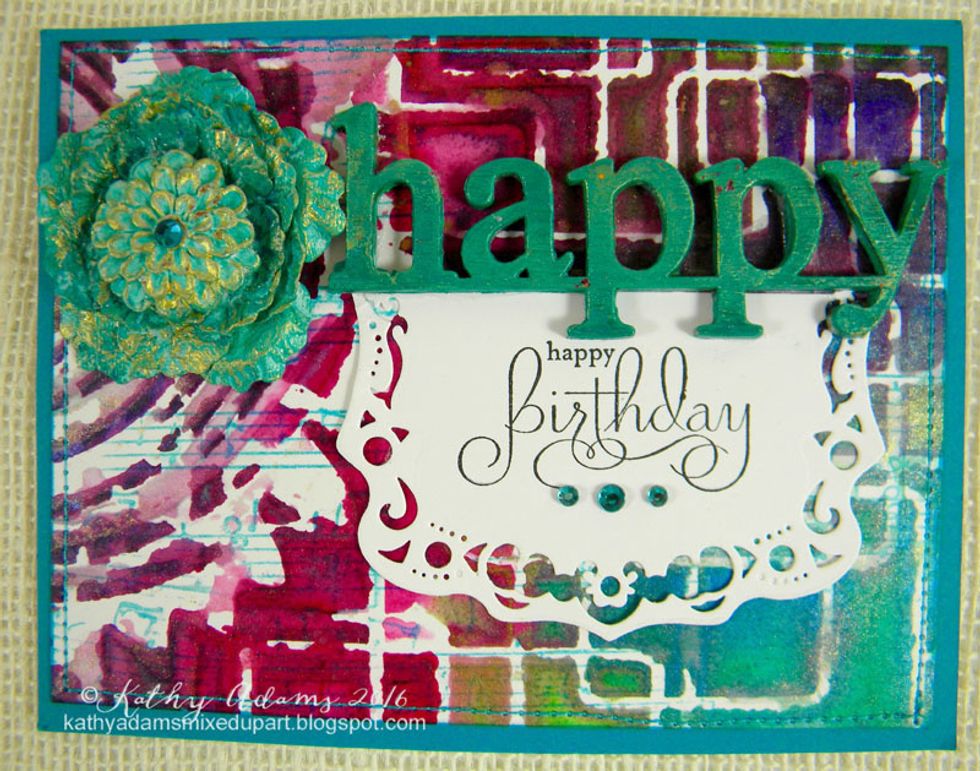 Add a bit of Gold Metal Effects to bring out the layers of texture on the flowers and wood. Use the patterns in the background to place the embellishments, flowers where the curves are, etc.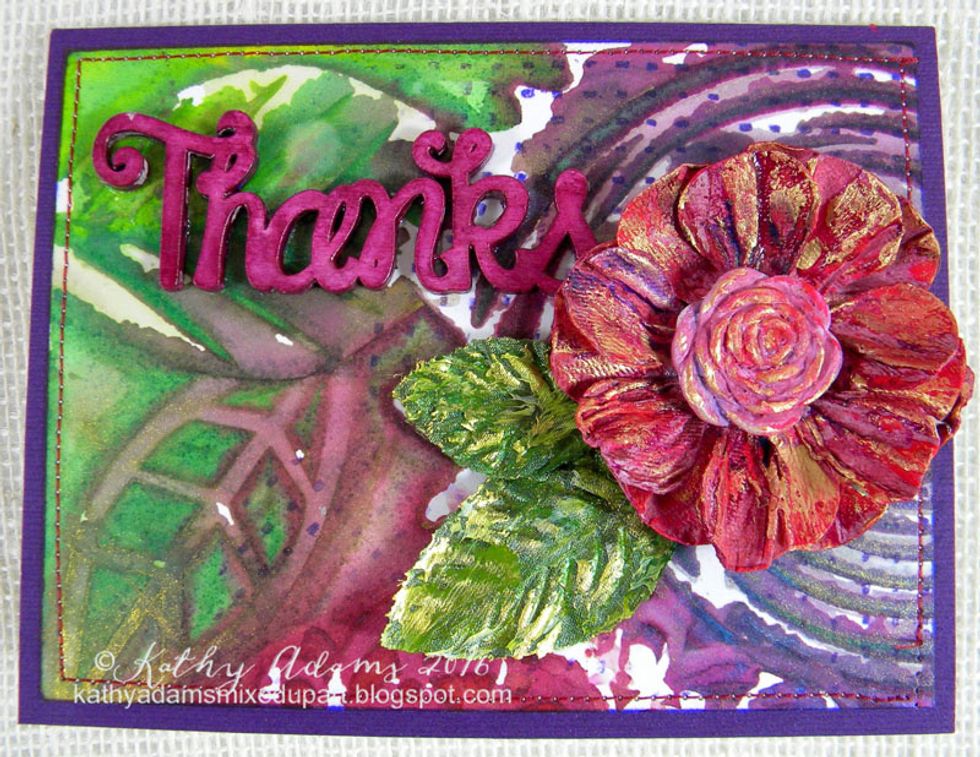 Add stamping to the background using rubber stamps and archival or StazOn ink. Use liquid glue to adhere the embellishments.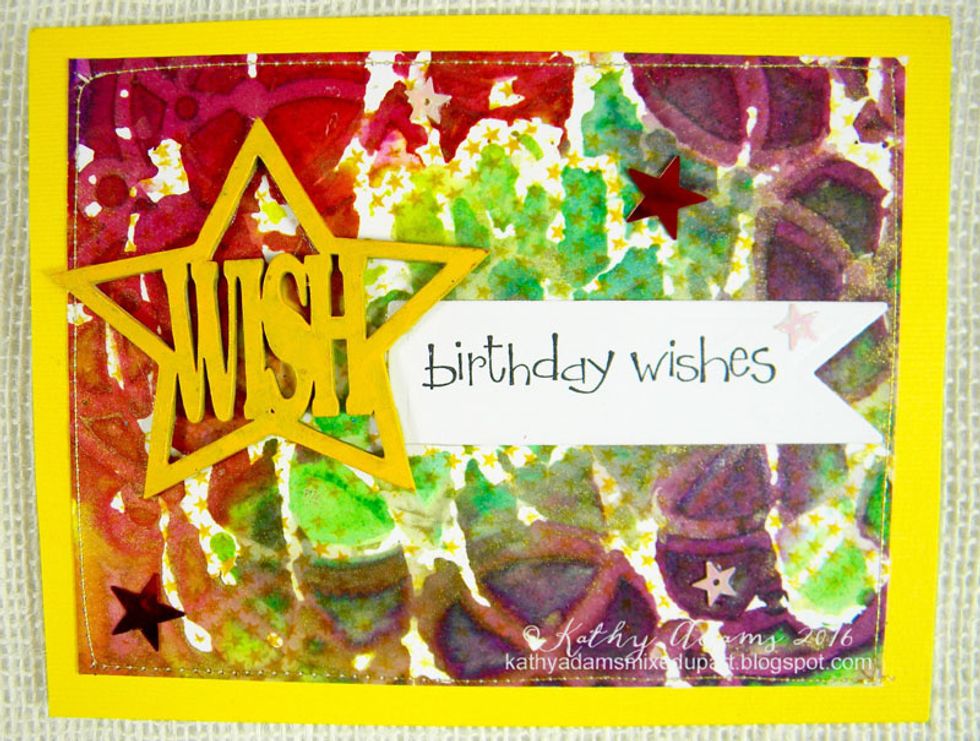 Add sequins and rhinestones along with die-cuts to finish off the cards.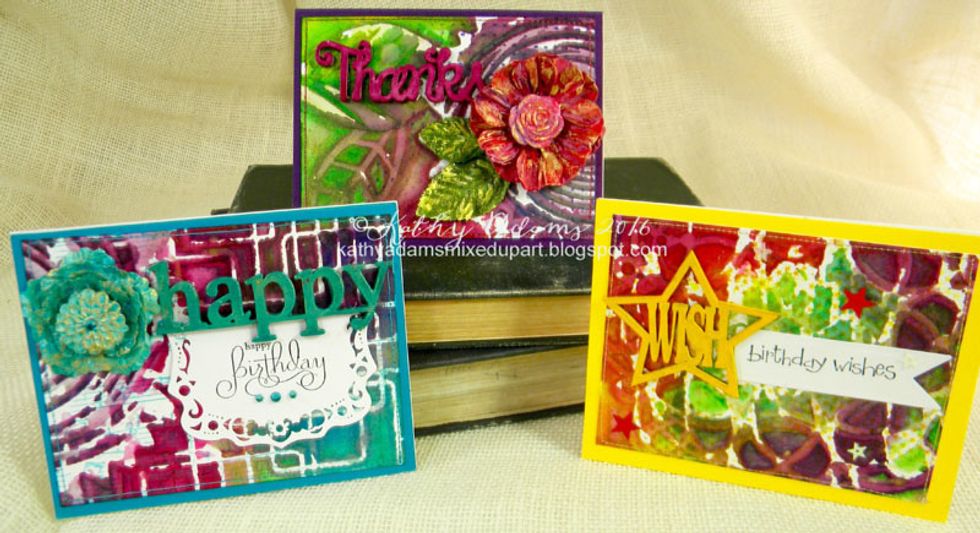 Have fun with this technique. Use your favorite color combinations, add more/less liquid, add metallic touches. Sending a card is a great way to share your art and lift someone's spirits!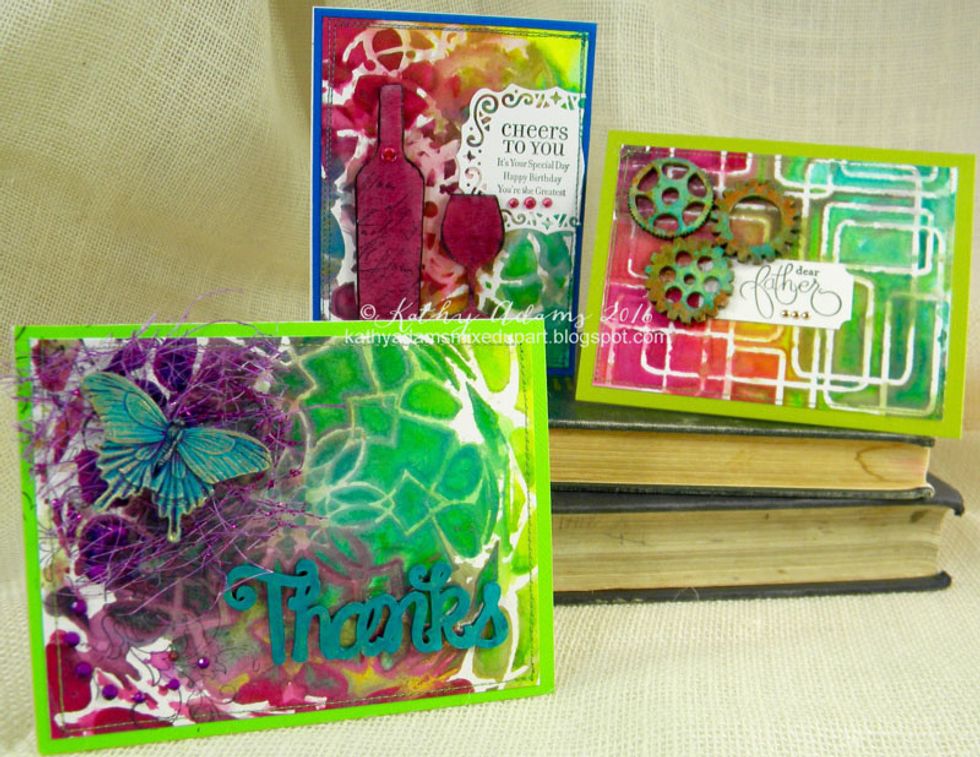 Share your creations on the Art Anthology Facebook page, Art Anthology Adventures in Art at https://www.facebook.com/groups/741057632686564/
Bankroll Minx Shimmering Inks
Allure Minx Shimmering Inks
Enchanting Minx Shimmering Inks
Gold Dust Minx Shimmering Inks
Majestic Minx Shimmering Inks
Panache Minx Shimmering Inks
Art Anthology Masks: Squared, Hurricane
Art Anthology Masks: Kaleidescope, Meridian
Sorbets: Mi Bella, Tink, Leaf, Cayman
Colorations Spray: Barbie, Siesta Key, Gilded Gold
Gold Metal Effects
Melissa Frances Wood and Resin Embellishments
Mixed Media Paper, 11" x 14"
Art Anthology
Art Anthology is a manufacturer of dimensional mediums.\n\nCome chat with us in our Facebook Group: Art Anthology Adventures in Art