Create Background With Sprays, Stencils and Sorbet
7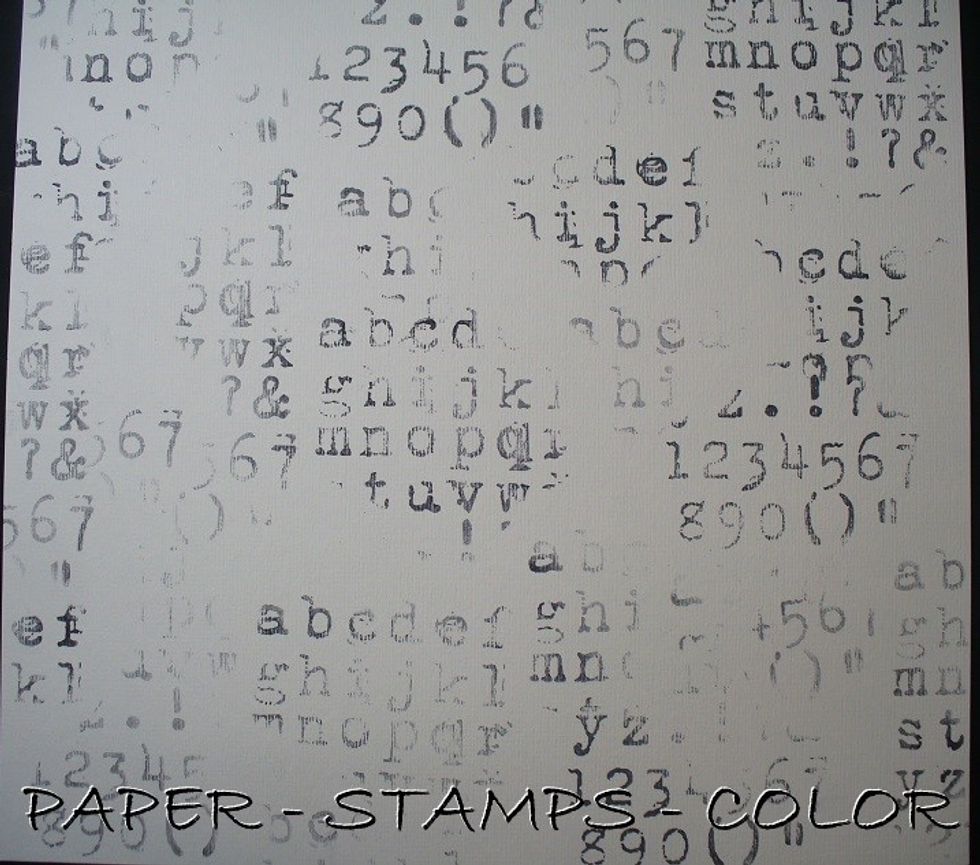 Stamp a script randomly onto a 12x12 inches white basic scrapbookpaper. Don't try to fill it all up, and don't stamp the whole stamp at a time.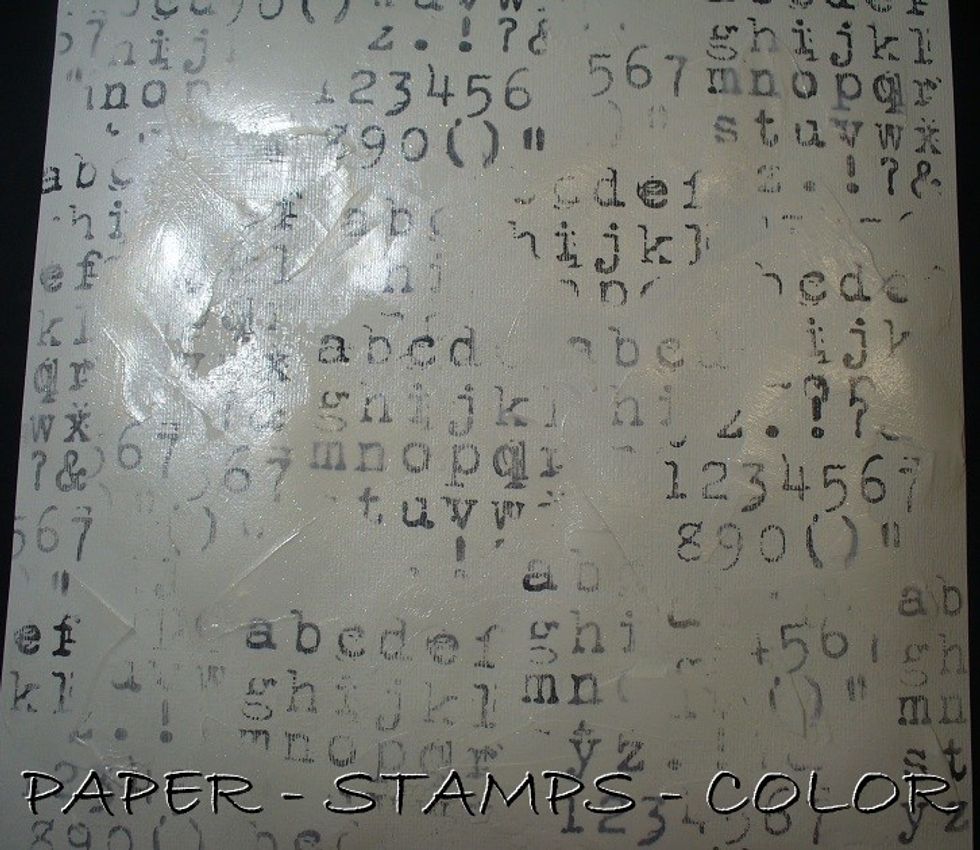 Use a palet knife to scrape Frost Sorbet Clear Coat randomly to tone down the stamping, and add shimmer to the page. Add texture to the page with stencils and texture paste. Leave to dry.
Use different stencils to add some texture with texture paste to the surface.
A close up of the texture.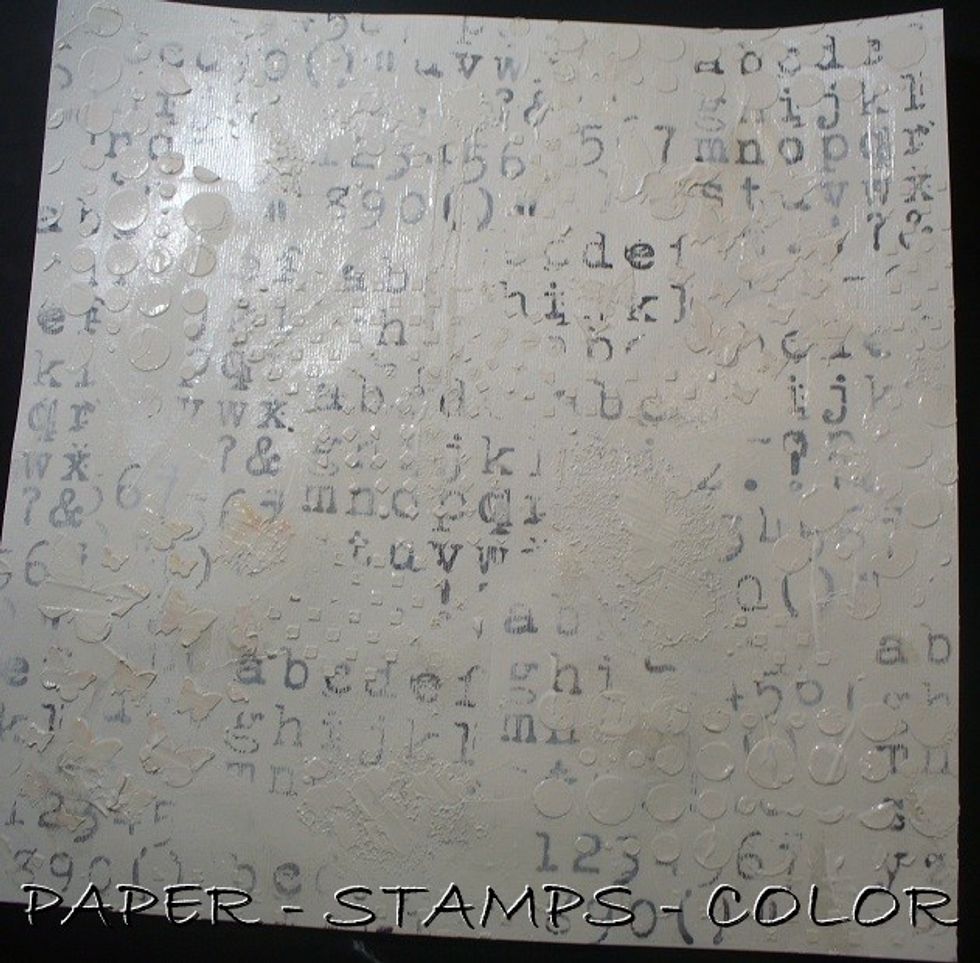 Use a brush to paint some gesso randomly onto the page, to add interest, and tone down the stamping. It will also be used in a next step... you'll see how. Dry it partially with a heat tool.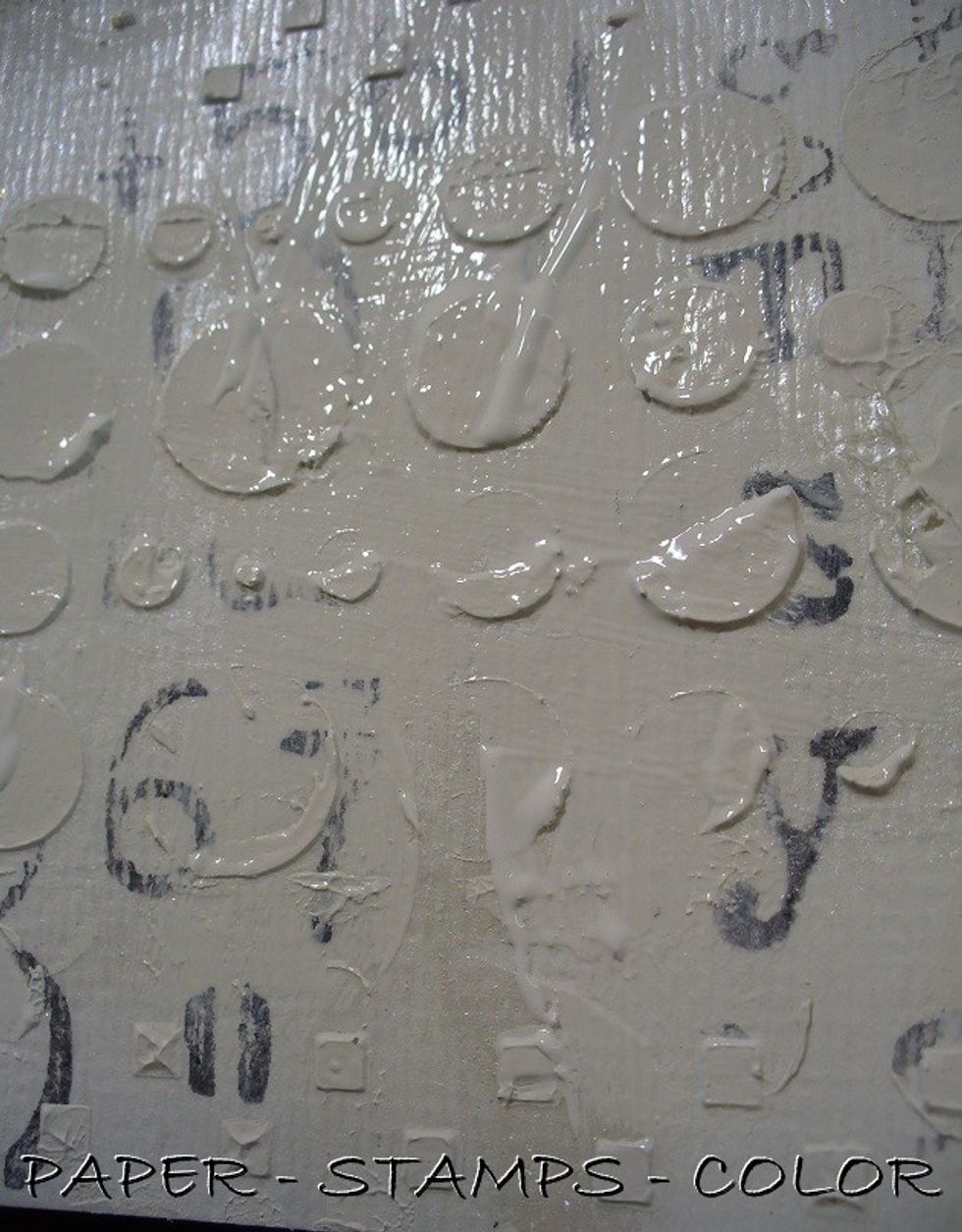 Close-up of the gesso on the page. You can see it's not to cover-up the background.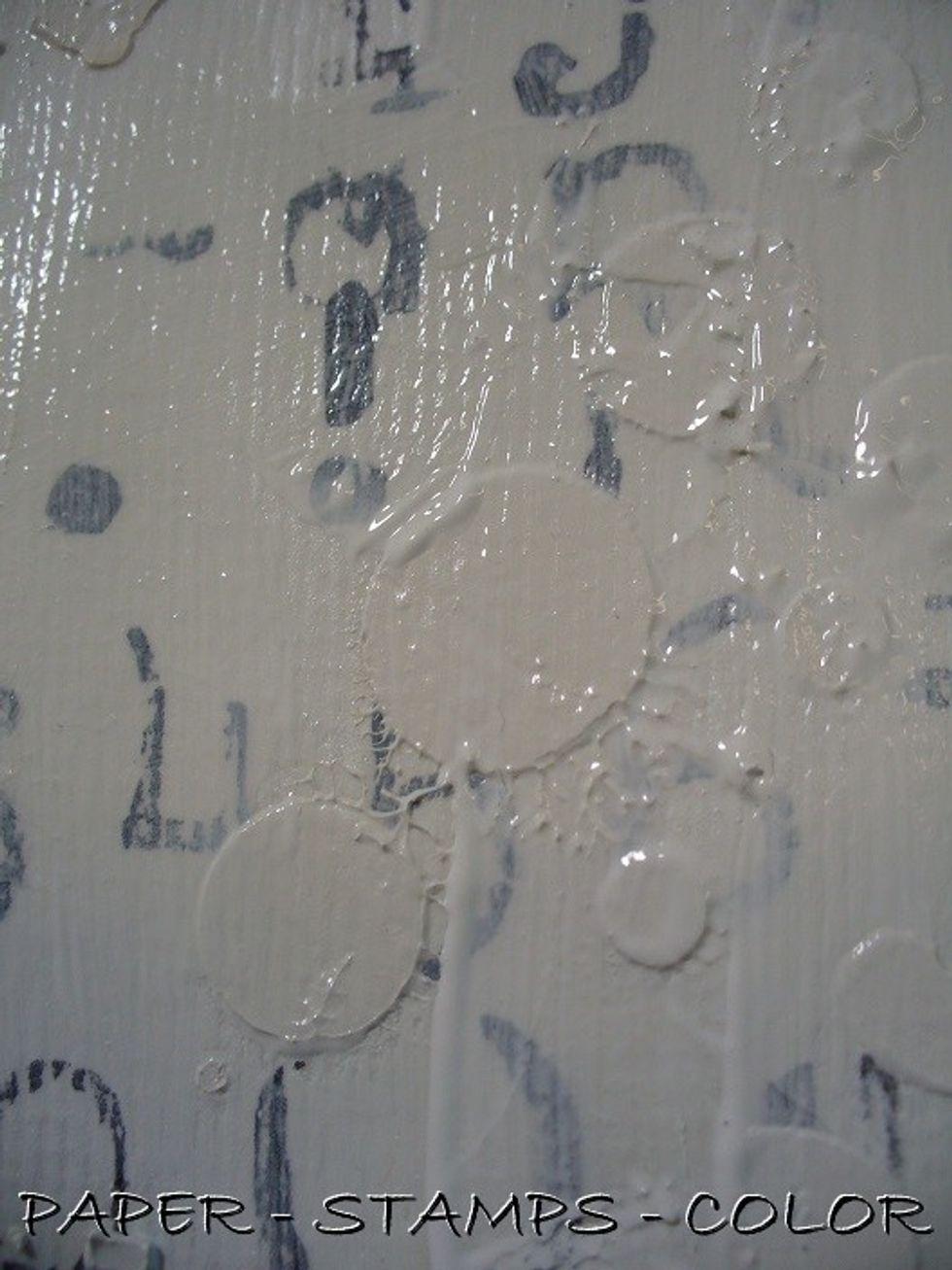 Another close-up.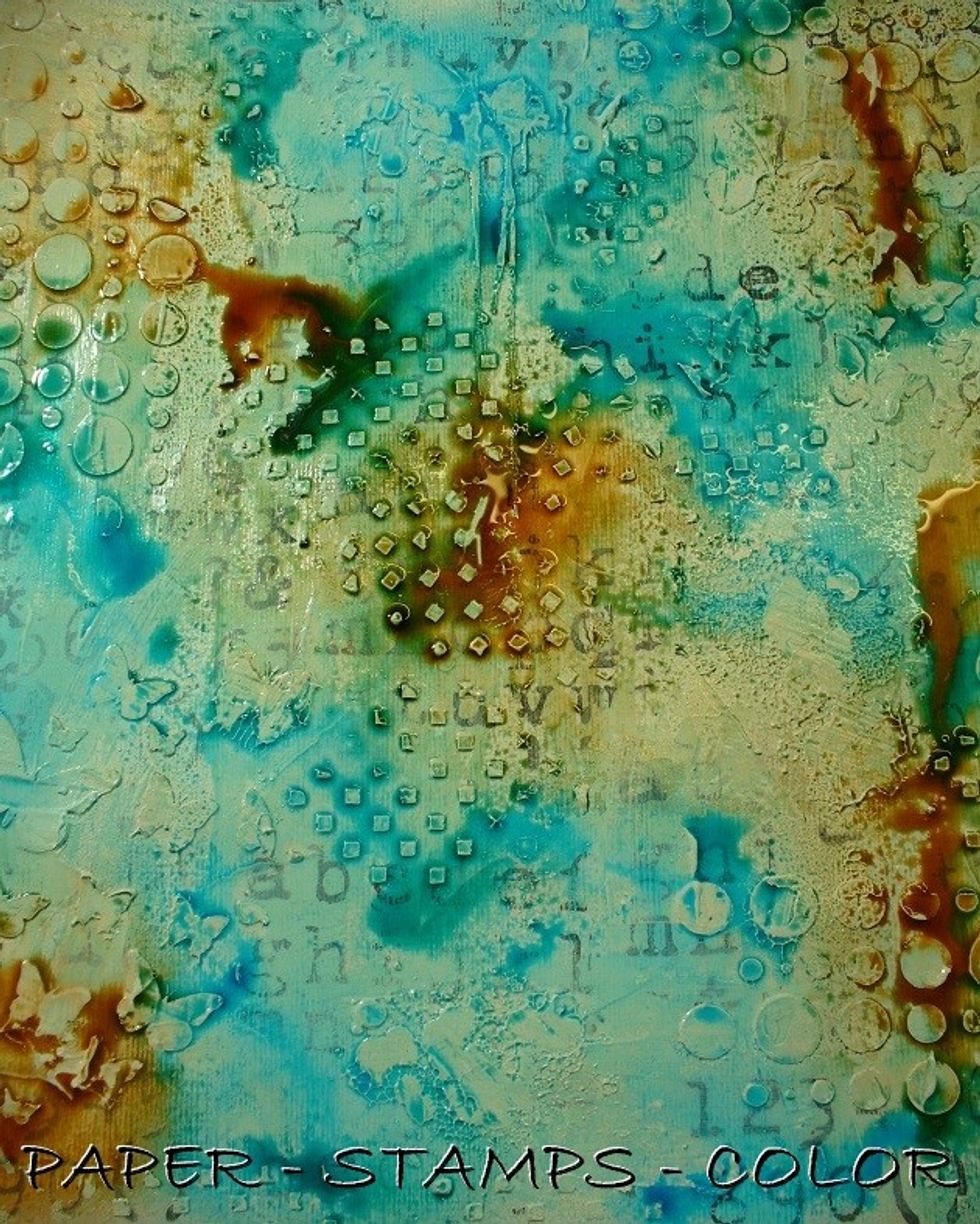 So, while the gesso is still aprtially wet, mist away with Colorations Spray. See the supply list for the colors I've used.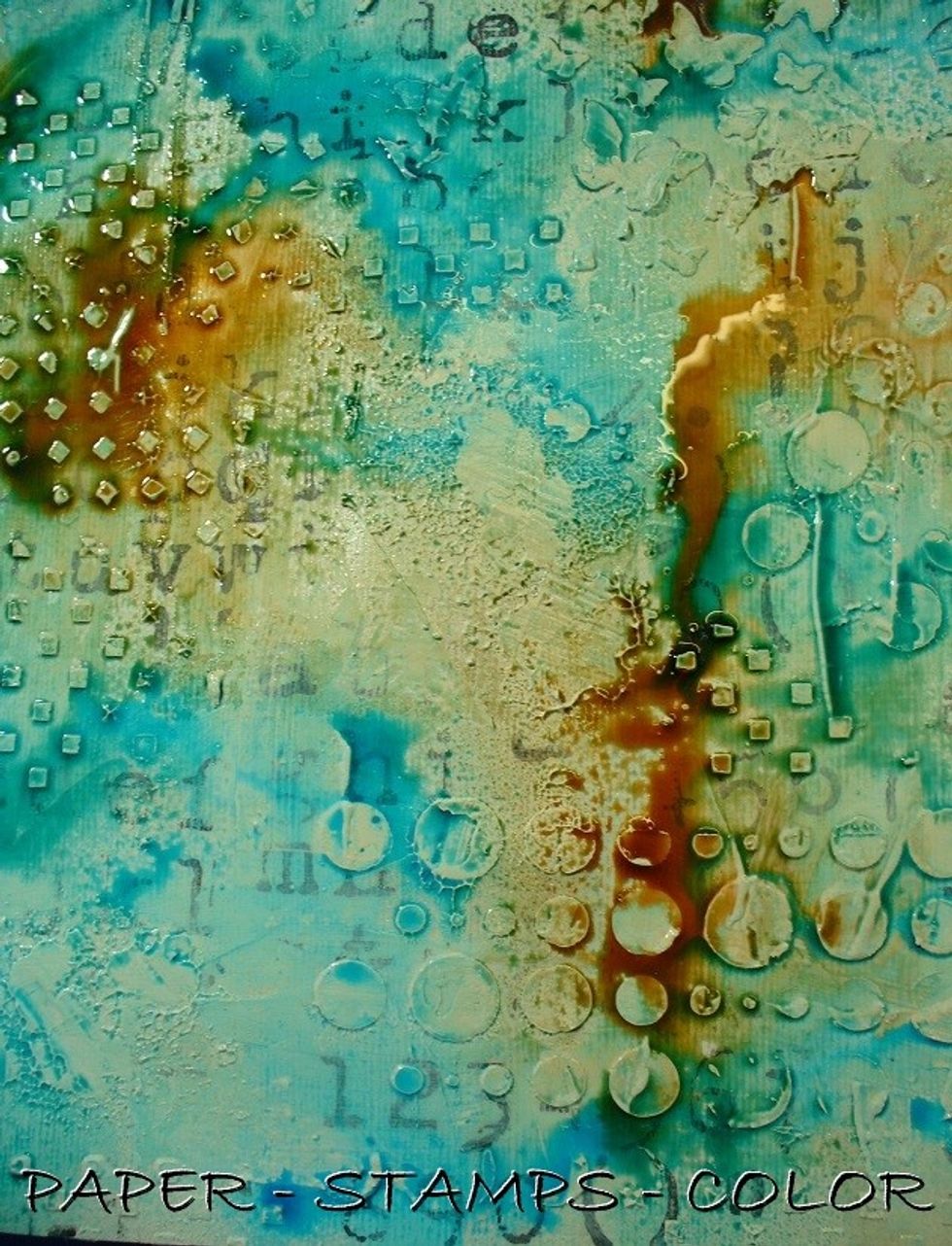 LOVE these vibrant colors! The 2 colors mix to a lovely green.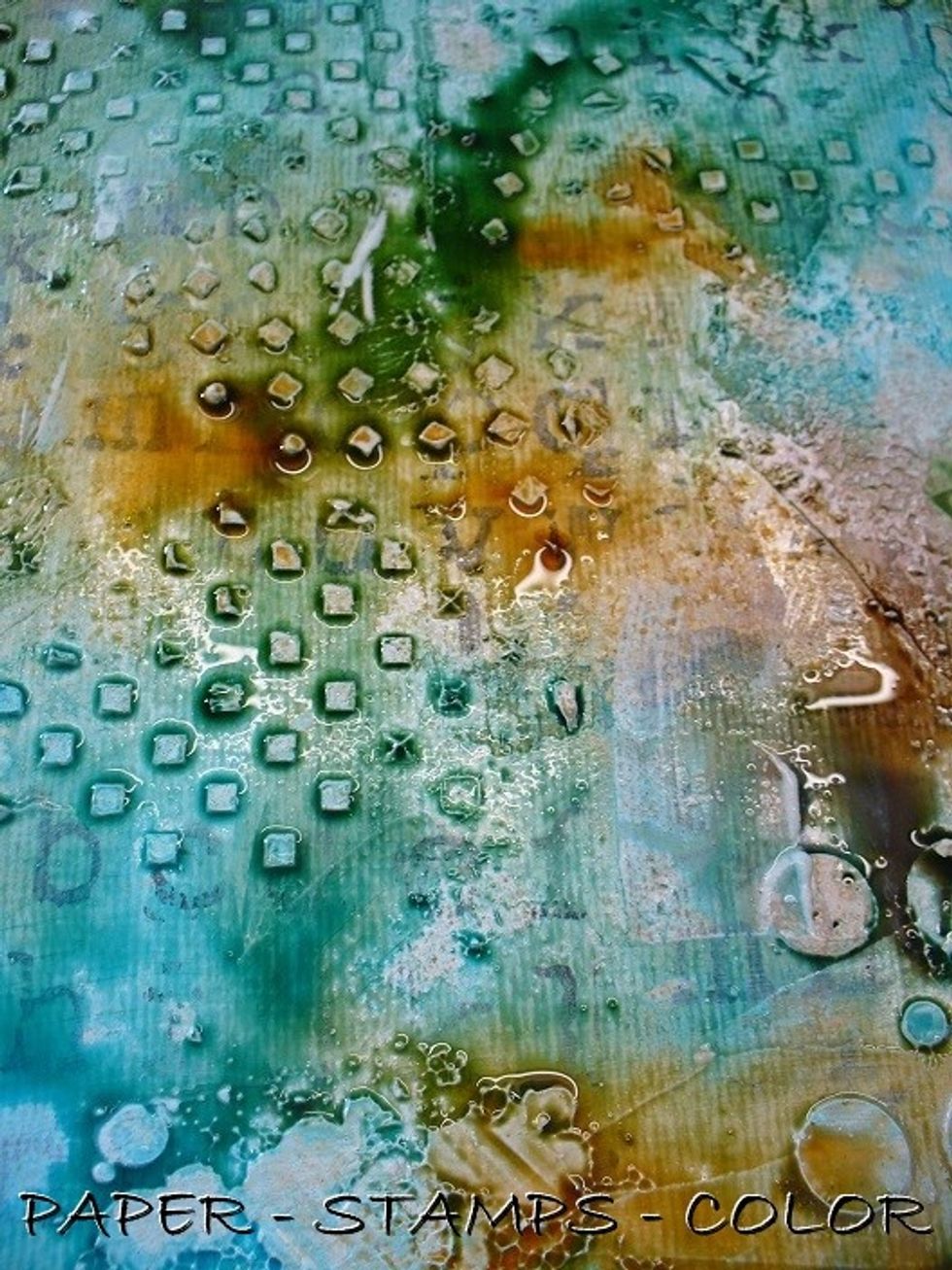 ... add some more spray... the colors will blend and run... dab away when you don't like it to be puddling up.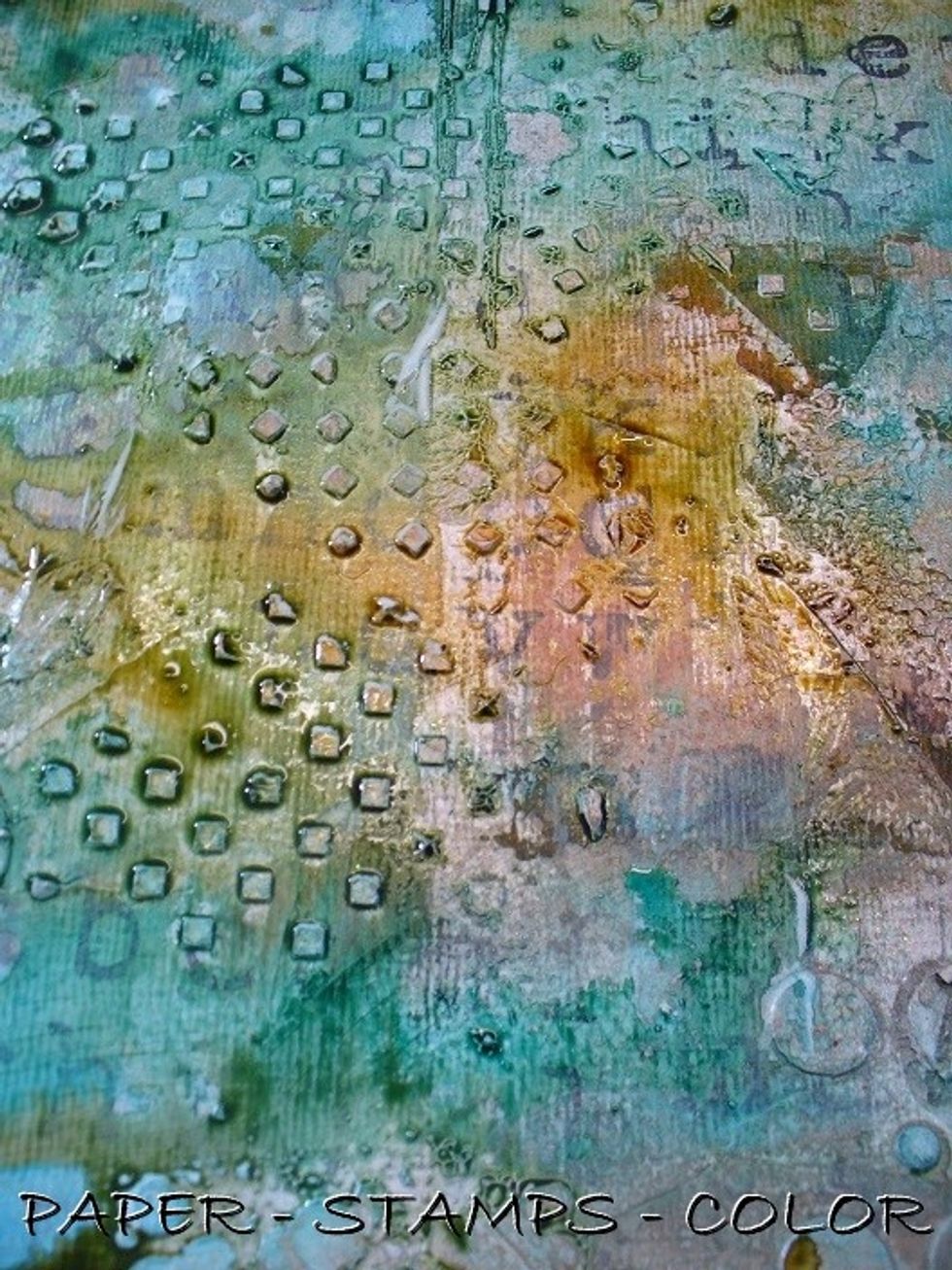 Leave the spray partially wet... you'll see why in the next step...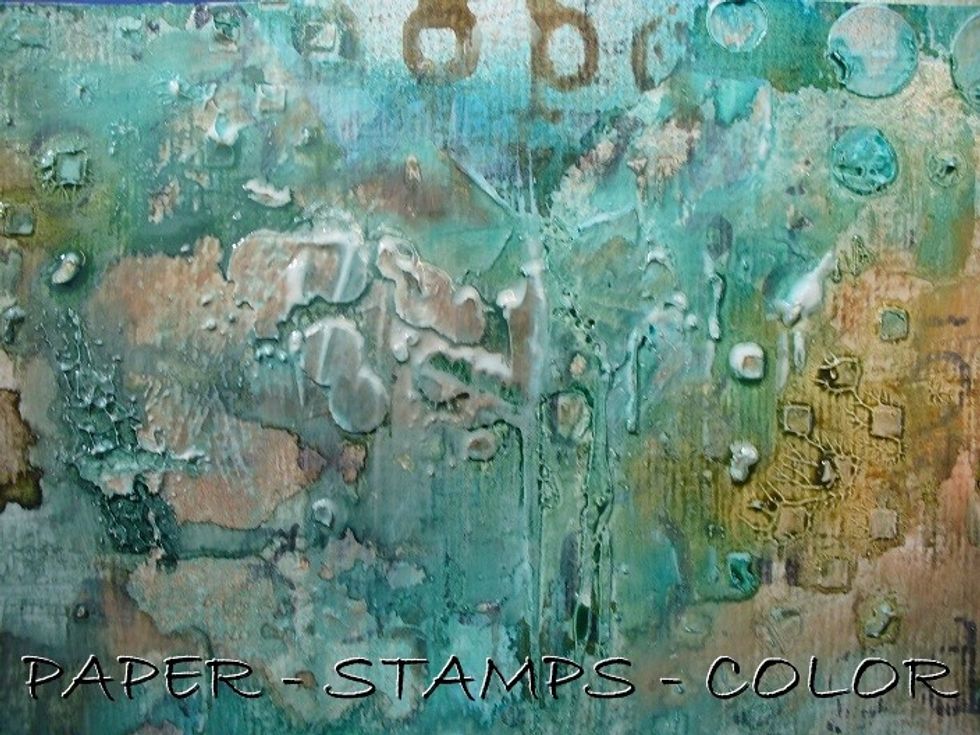 Stamp with the same script in the background without adding ink, but use the partially dried ink to stamp with. It will also take some gesso away in places, and add interest to the background.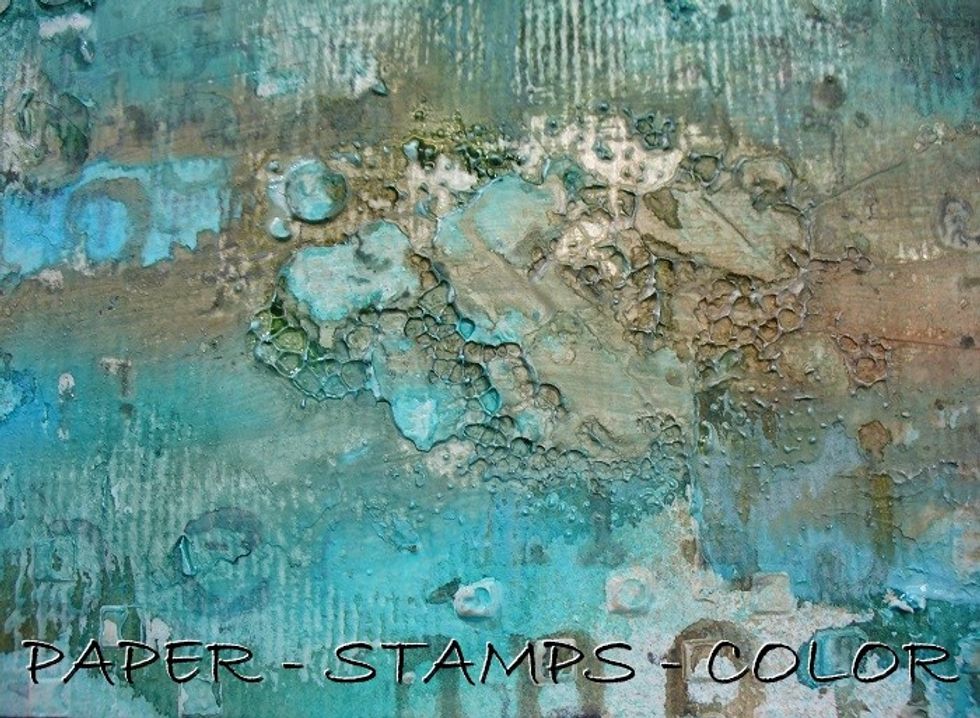 Nice detail from the Such a Drip Stencil.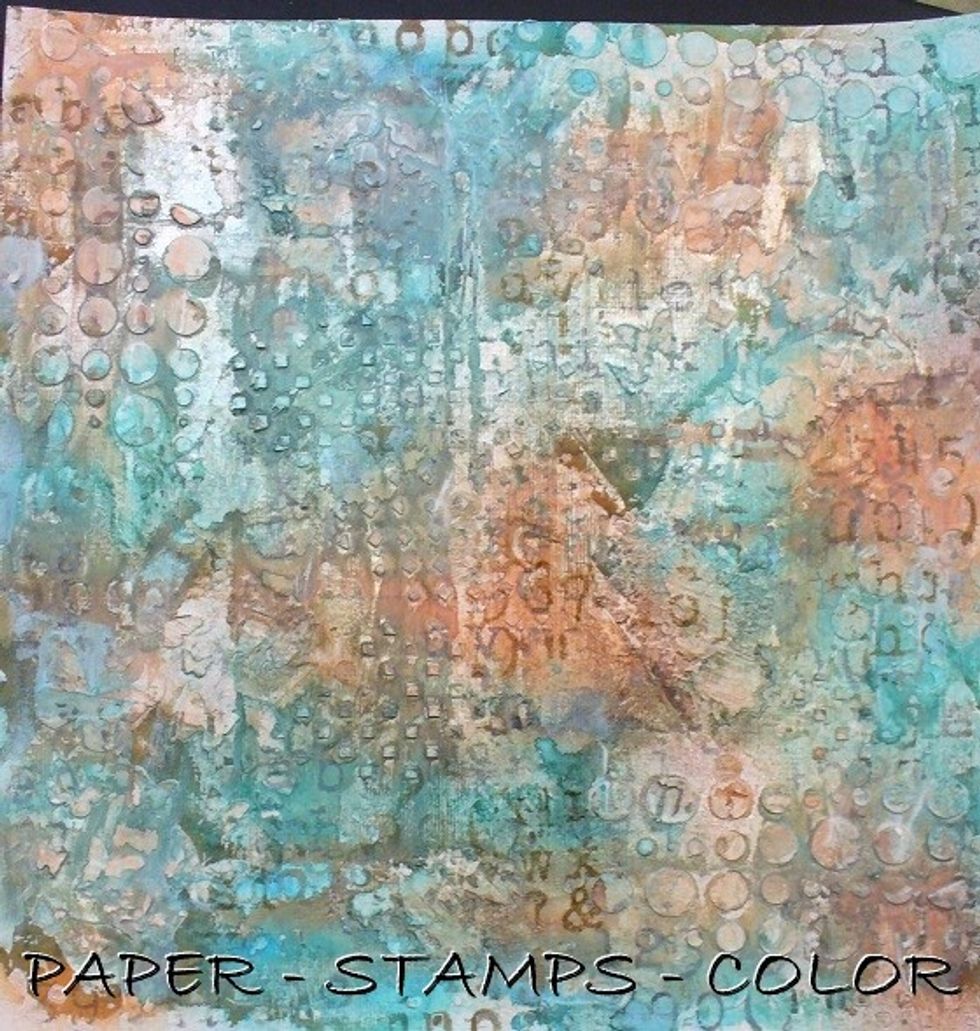 Here you can see some more detail of the stamping with the partially dried gesso and inksprays.
Use the same script and a dark brown Archival ink to stamp the script randomly over the background.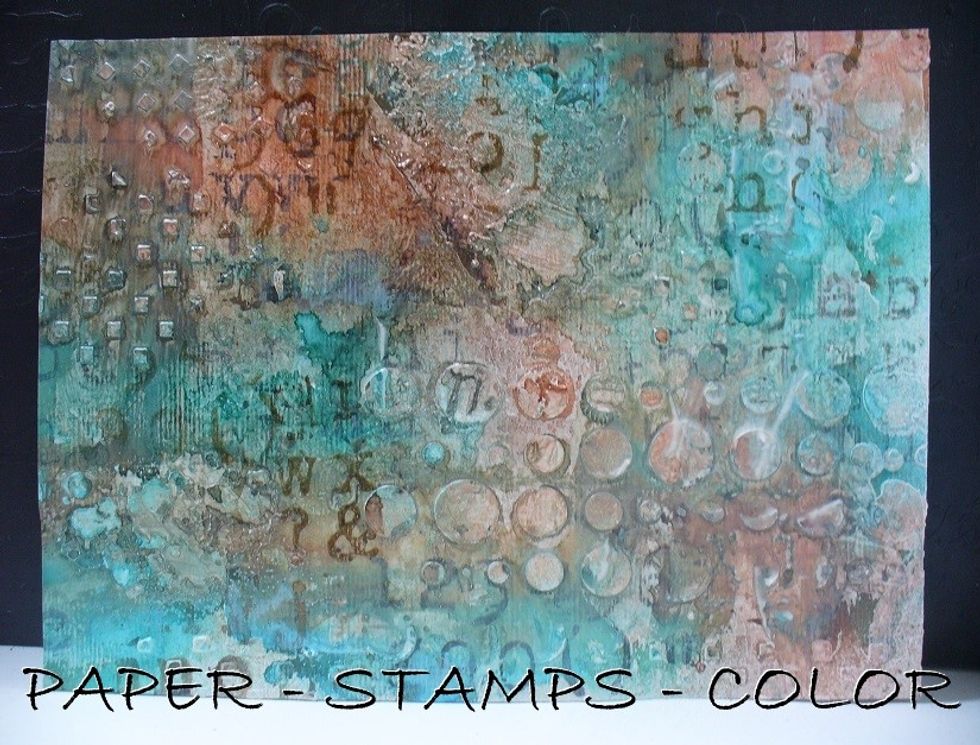 Detail of the dark brown stamping. LOVE the structure the stencils give to the background.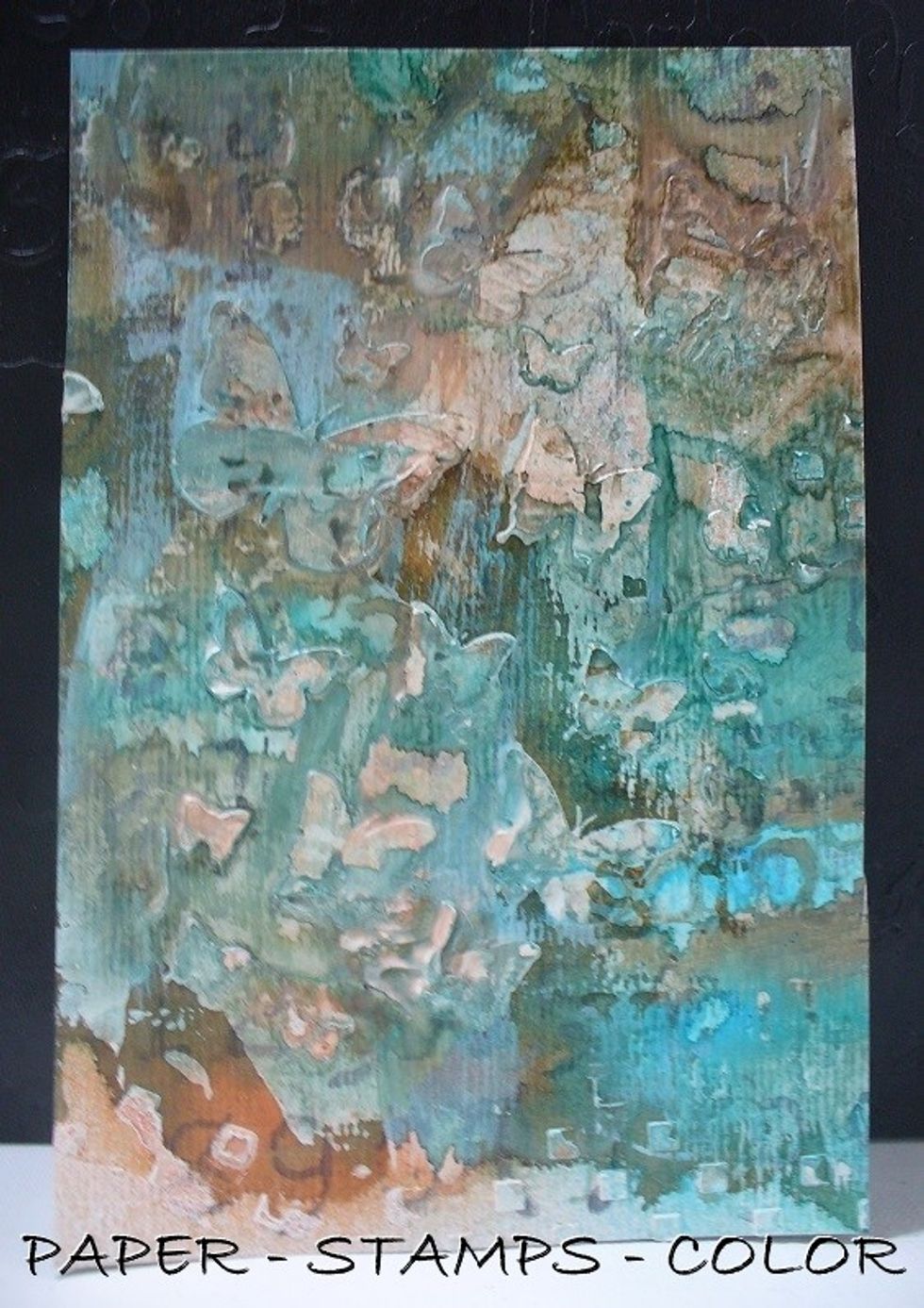 Detail of the Chasing Butterflies Stencil...
Cut the bacground up in pieces in the size of cards, ATC's or even for a board to be used in home-decorating.
This way you can create a set of cards maybe?!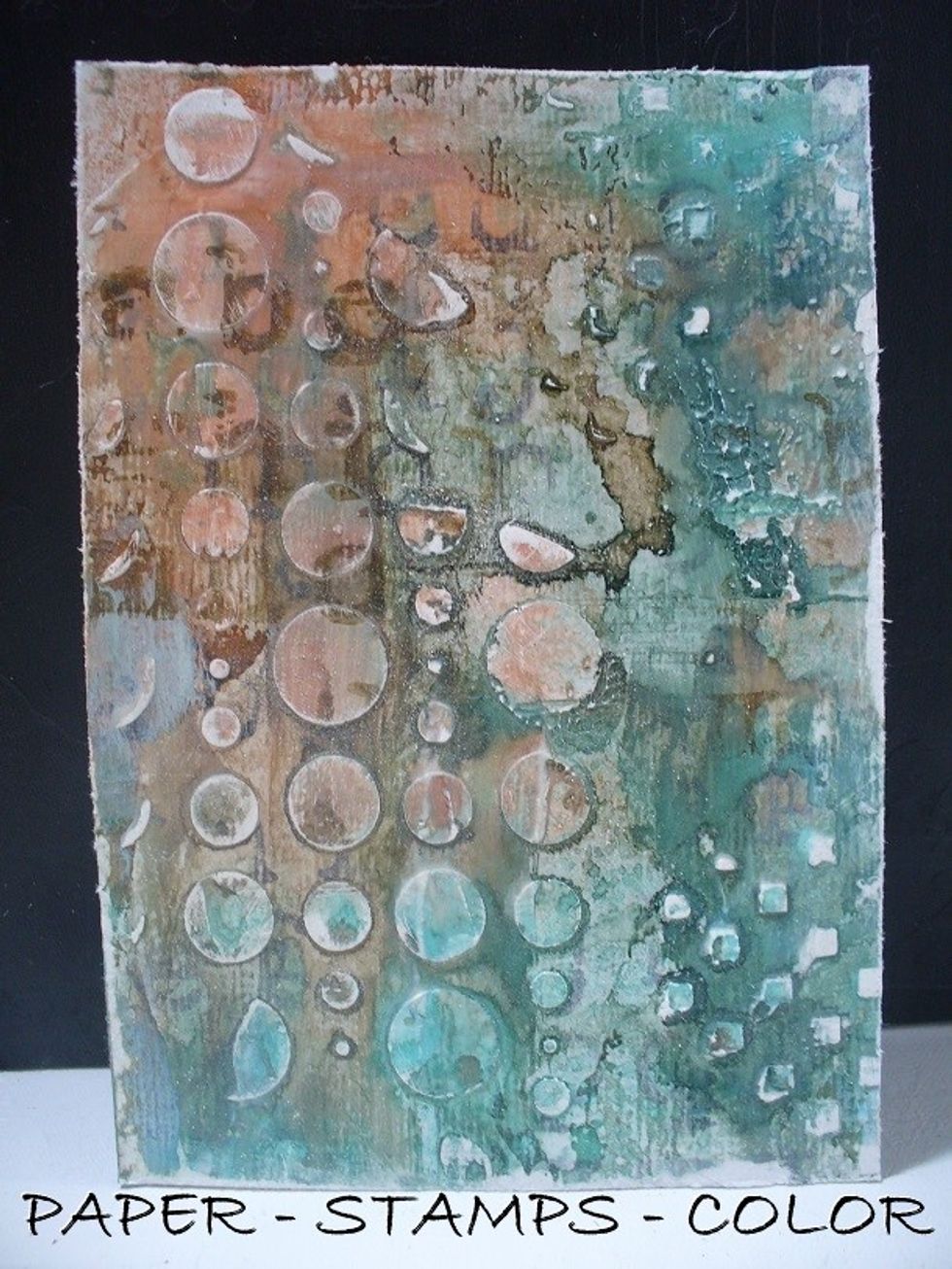 Another beautiful A6 size part of the background, I'll be using this for the card I finish off with the stamped image of the cat.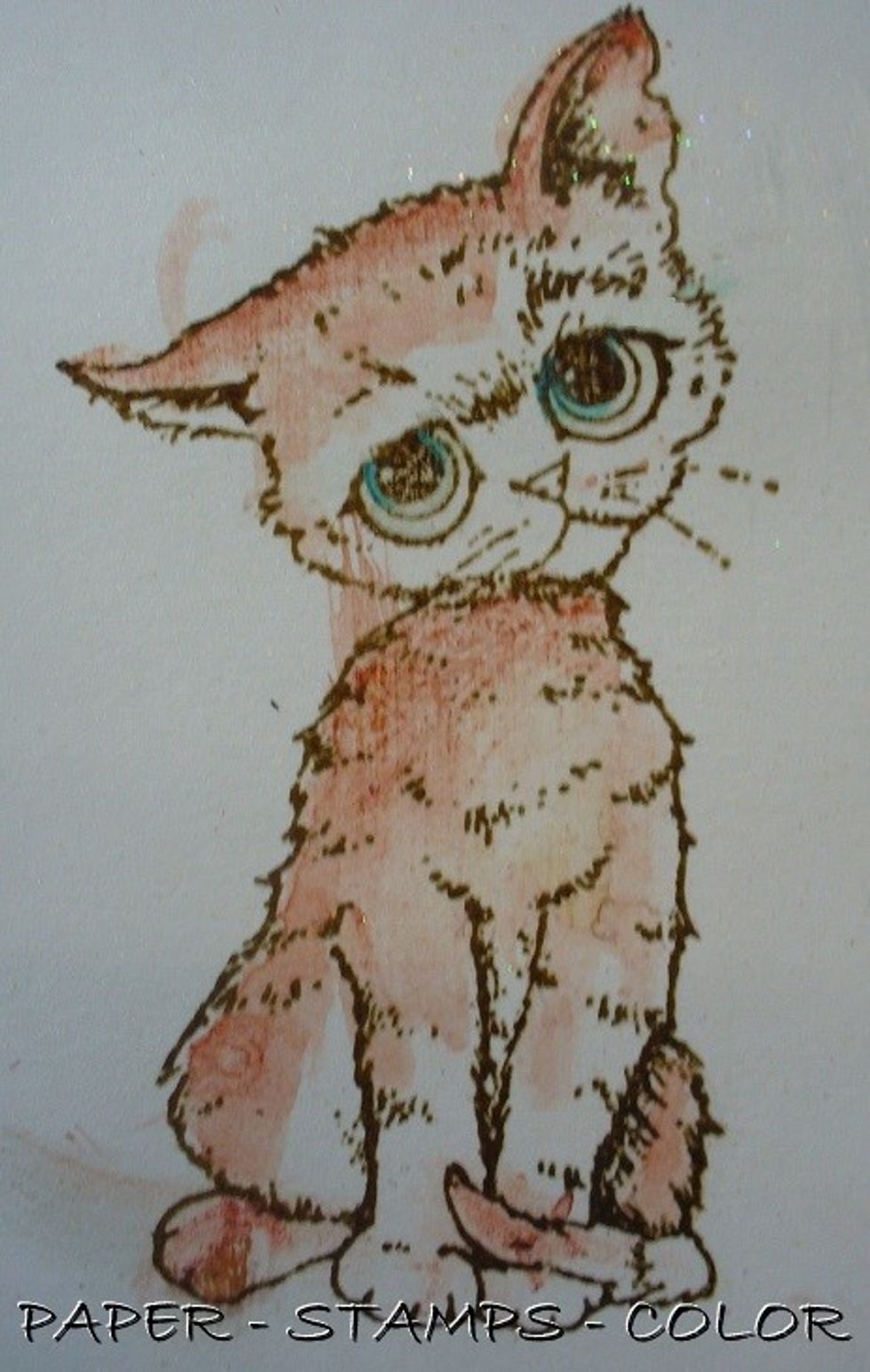 Paint a piece of separate piece of cardstock withFrost Sorbet Clear Coat. Leave to dry. Color the cat with Rustic Colorations Color Spray and Siesta Key Colorations Spray (with a brush). Cut it out.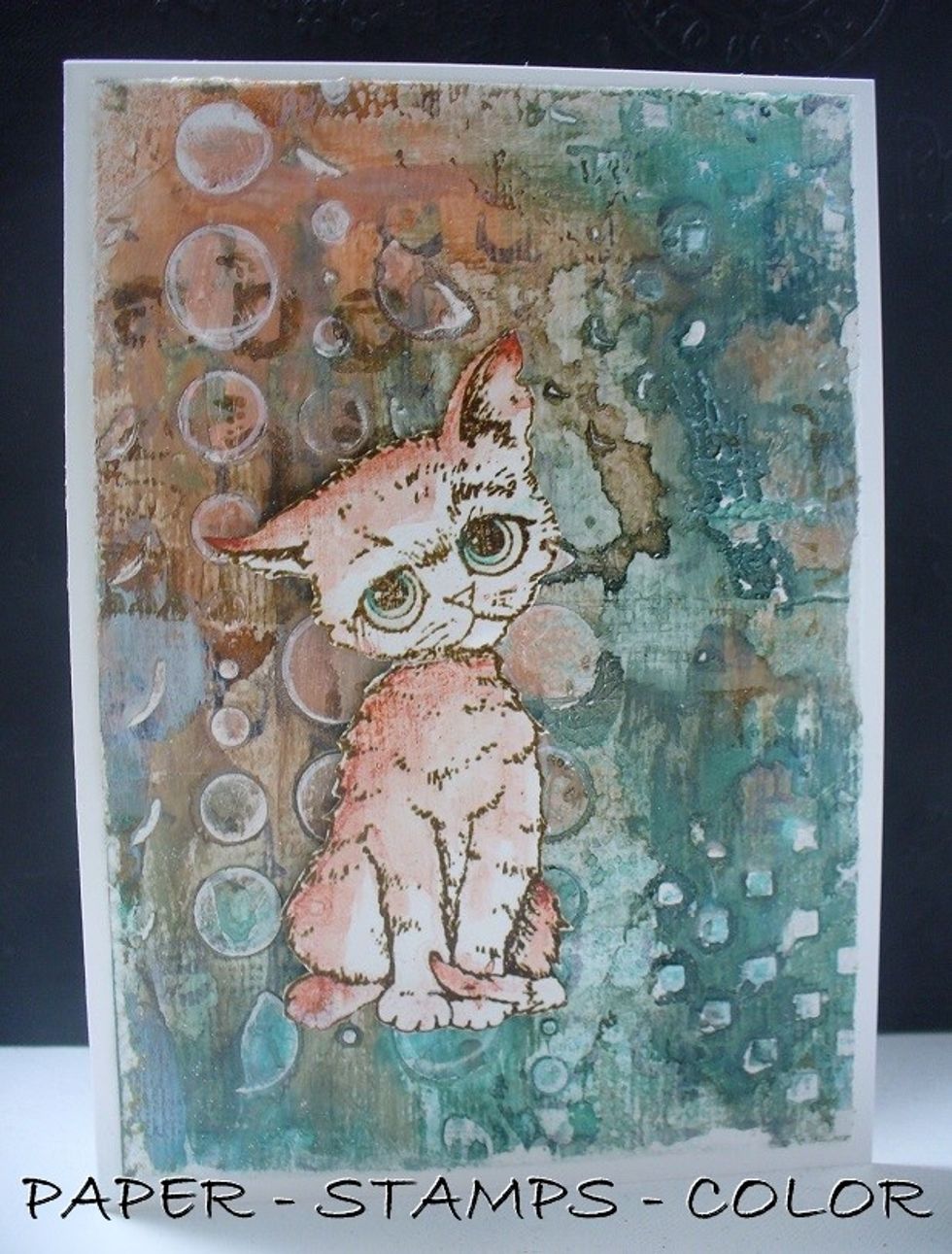 Sand the edges of the background, and the texture paste, so the stenciled texture will shows some white. Add white highlights with a white acrylic marker. Assemble the cat with 3D tape as shown. DONE!
Waimea Bay Colorations Color Spray
Rustic Colorations Color Spray
Siesta Key Colorations Spray
French Toast Colorations Color Spray
Frost Sorbet Clear Coat
Chasing Butterflies Stencil
Blocked Stencil
Bubbles Stencil
Such a Drip Stencil
gesso
structure paste
scrapbook paper white basic
Club scrap script stamp
Lost Coast Designs Cat stamp
White acrylic marker
Art Anthology
Art Anthology is a manufacturer of dimensional mediums.\n\nCome chat with us in our Facebook Group: Art Anthology Adventures in Art