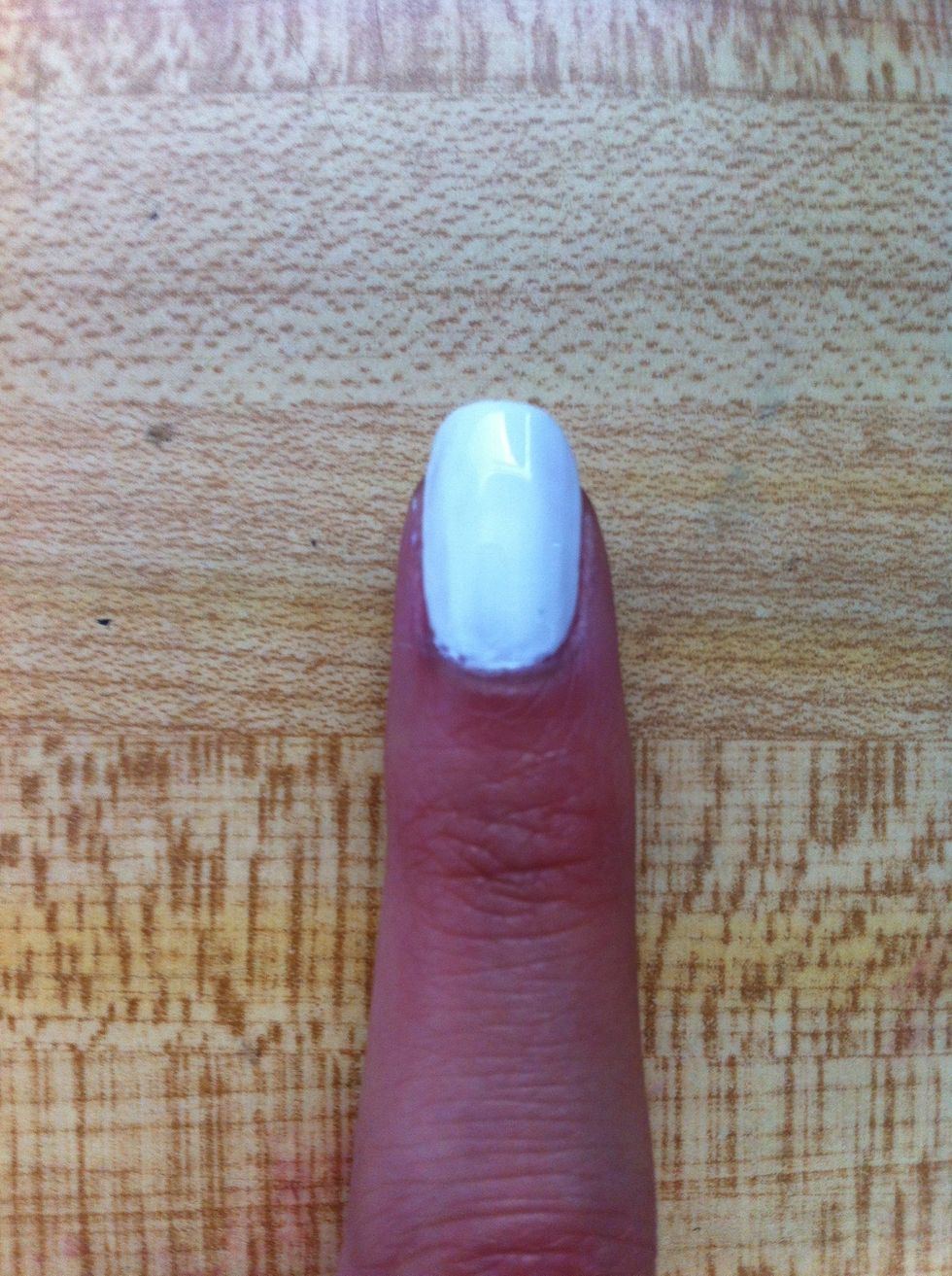 First, apply base coat. Then, paint your nails white.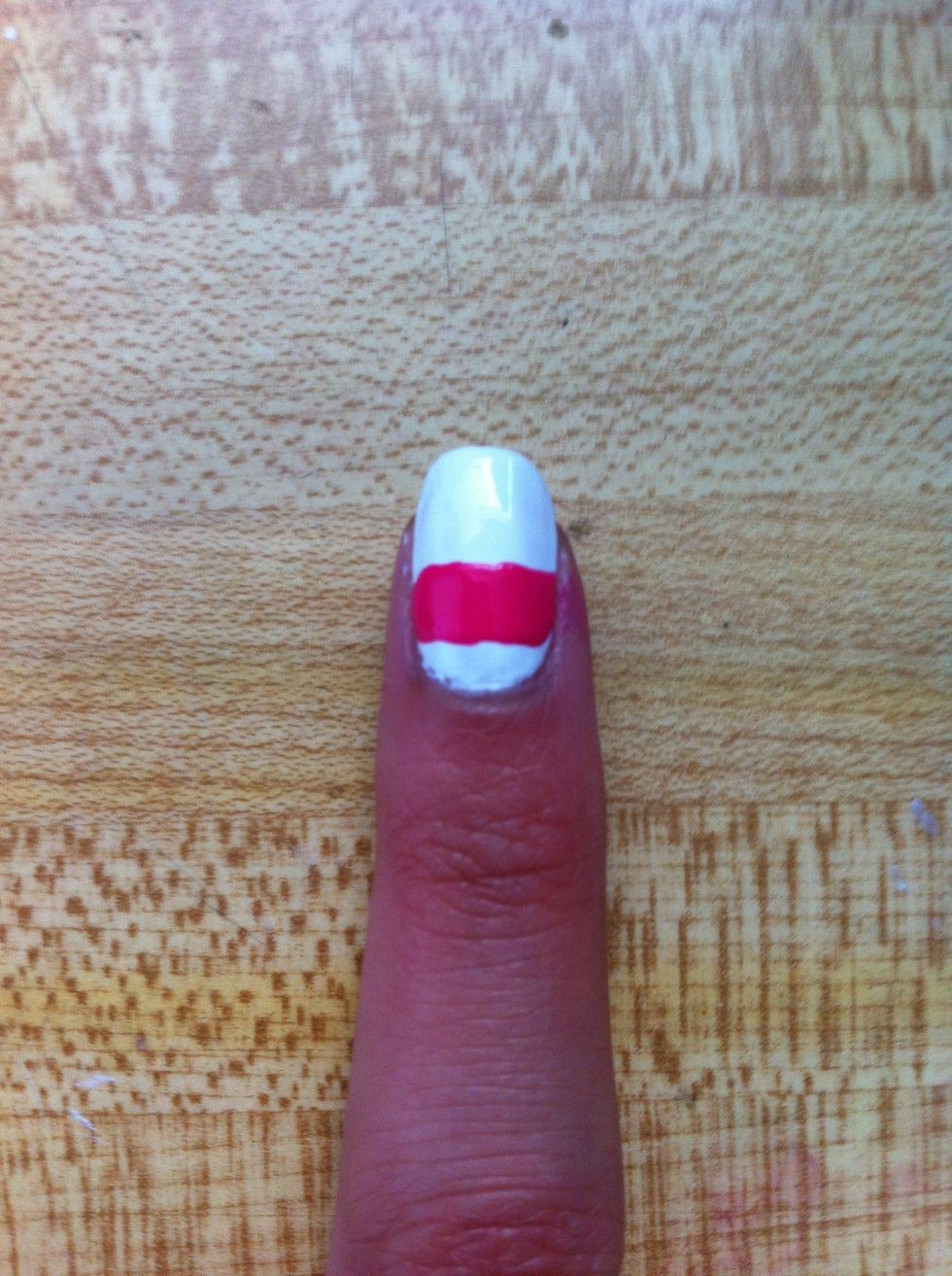 Paint a thick/ thin (of your choice) line hot pink.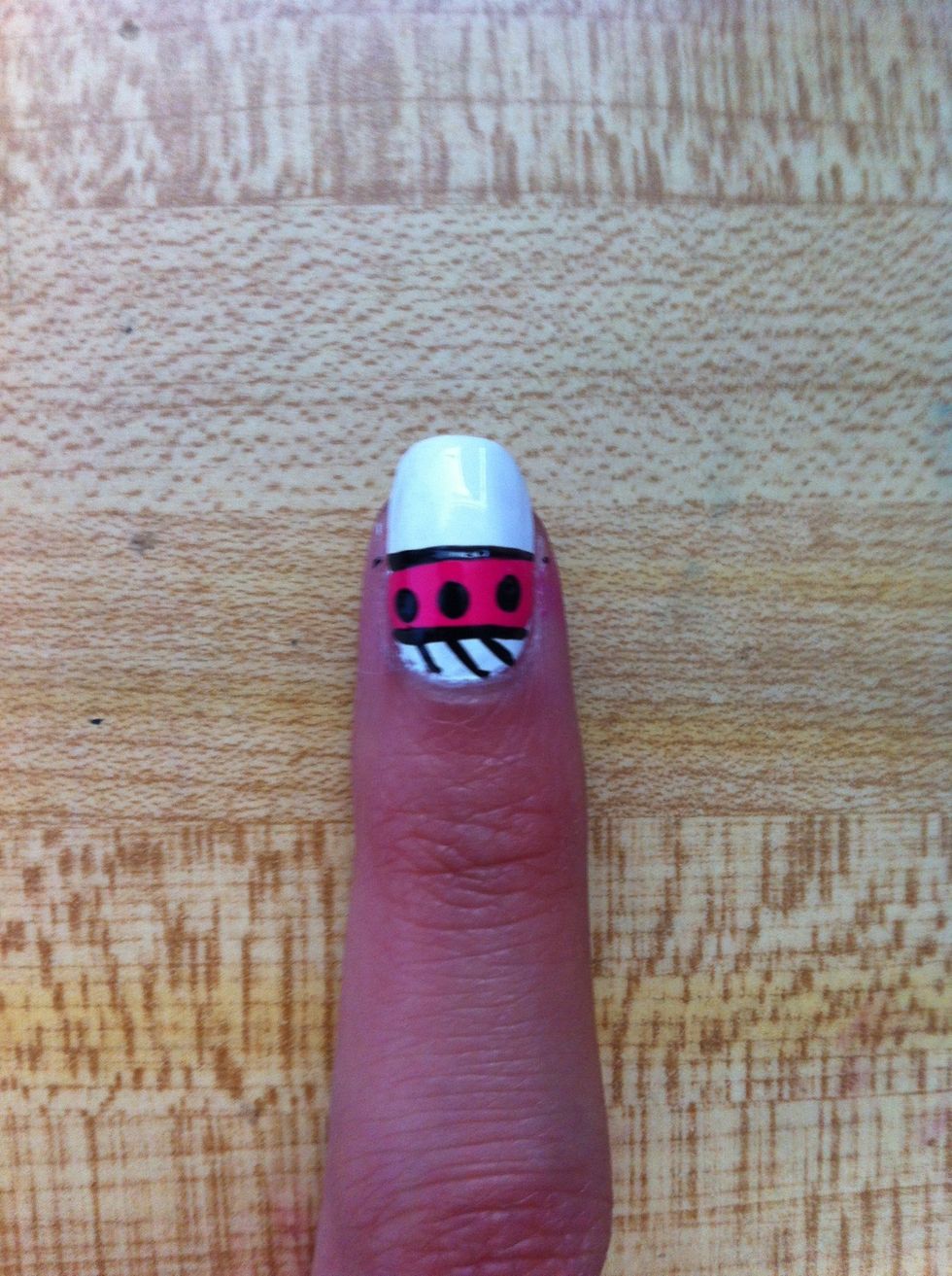 Using a black striper, outline the hot pink you've just made and create diagonal lines on top.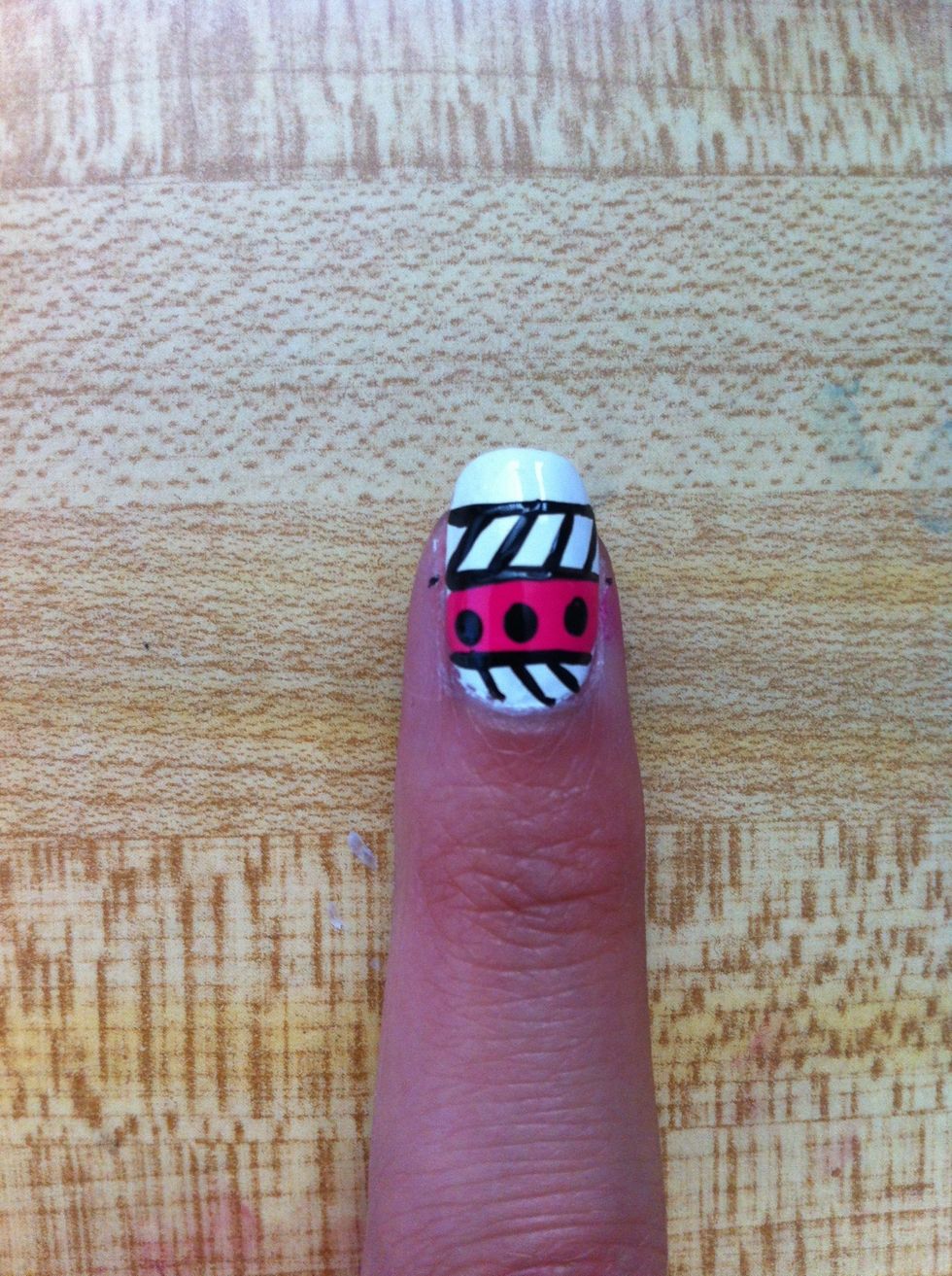 Next, paint a line across like so. And then paint diagonals again. This time you paint it the opposite way you did with the first one.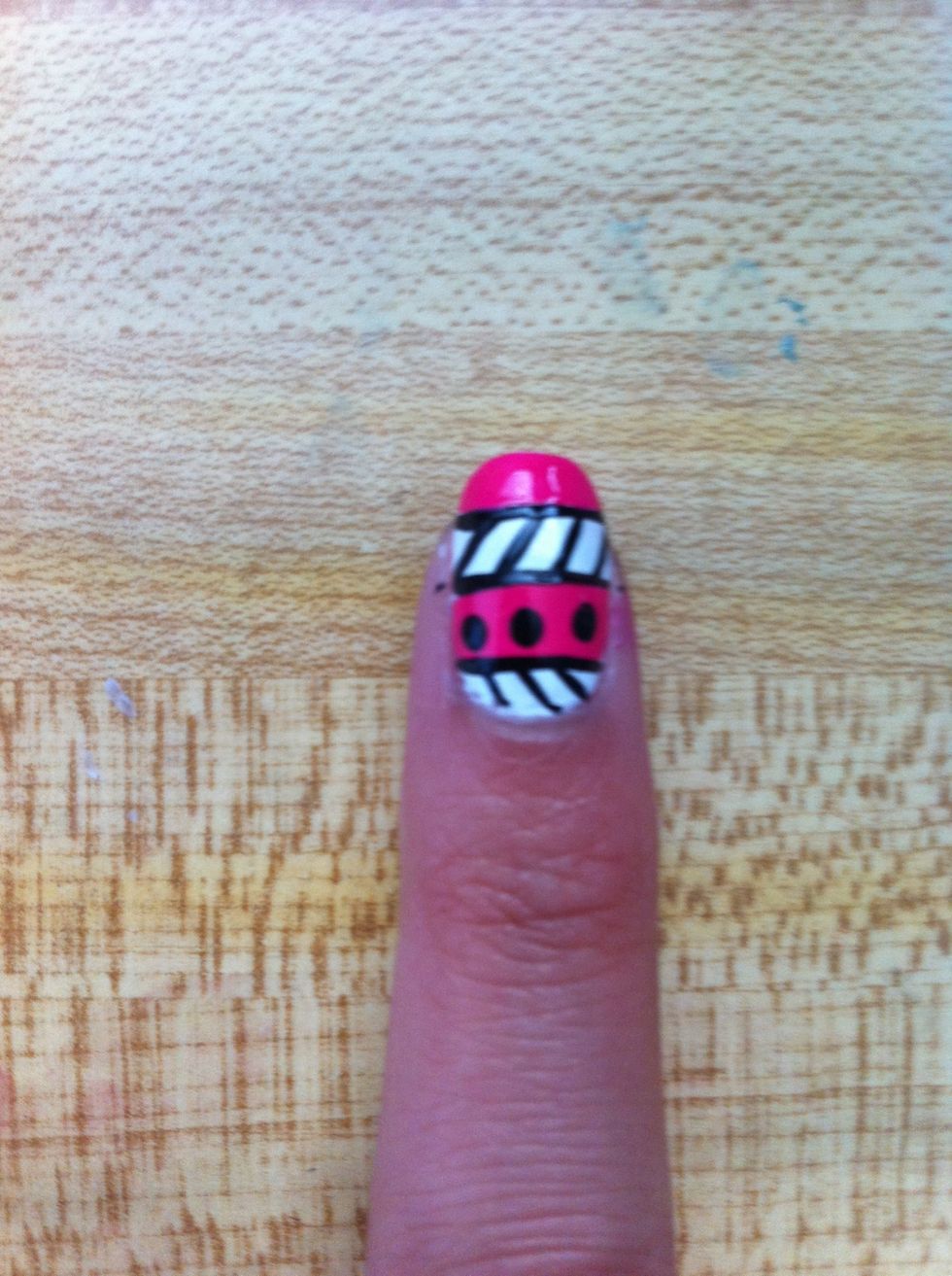 Then carefully paint the rest of the bottom part hot pink. (You could've done that before when you painted the other pink, but honestly I forgot.) 😋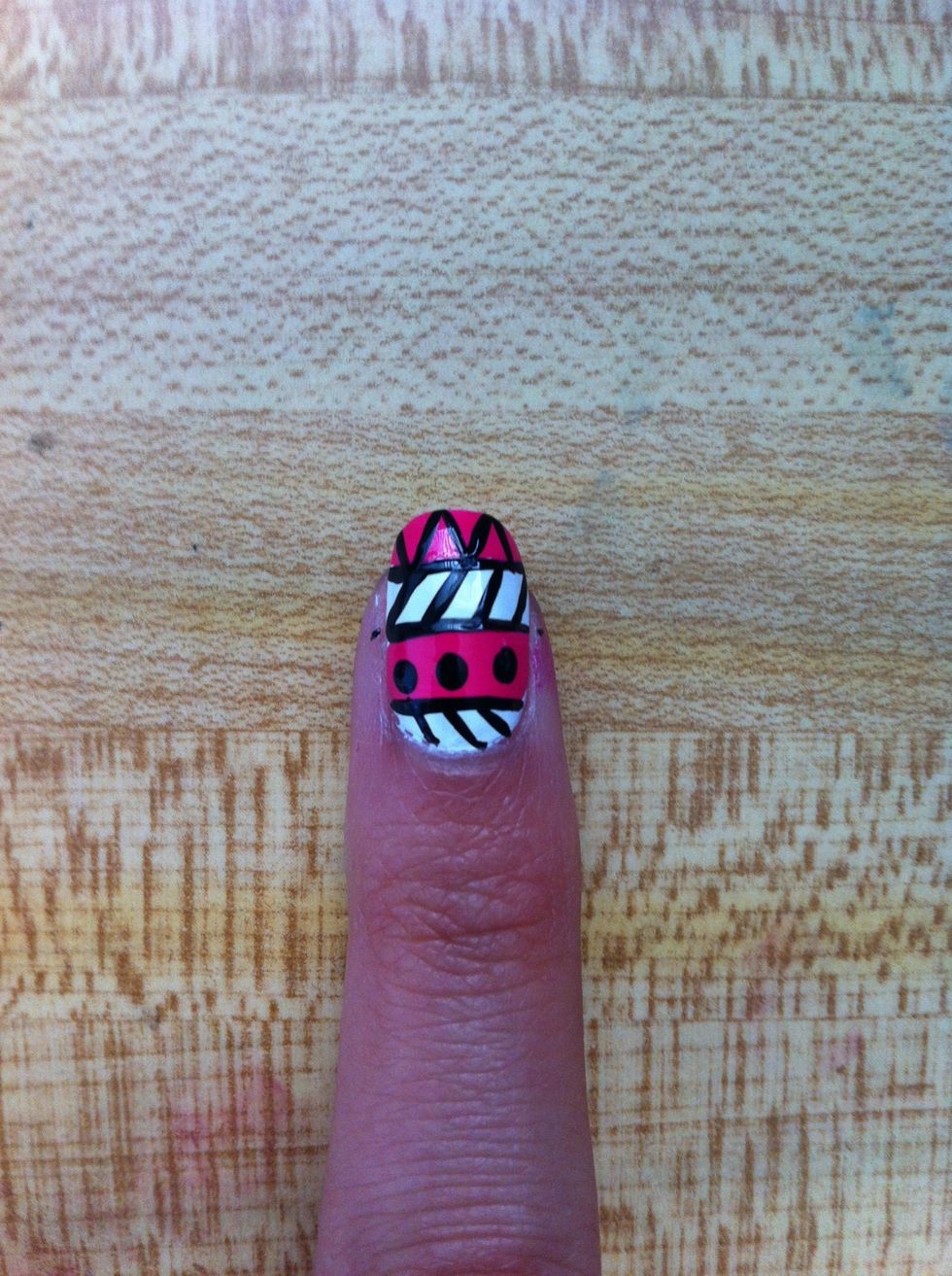 Then, paint the lines so it would look like a triangle.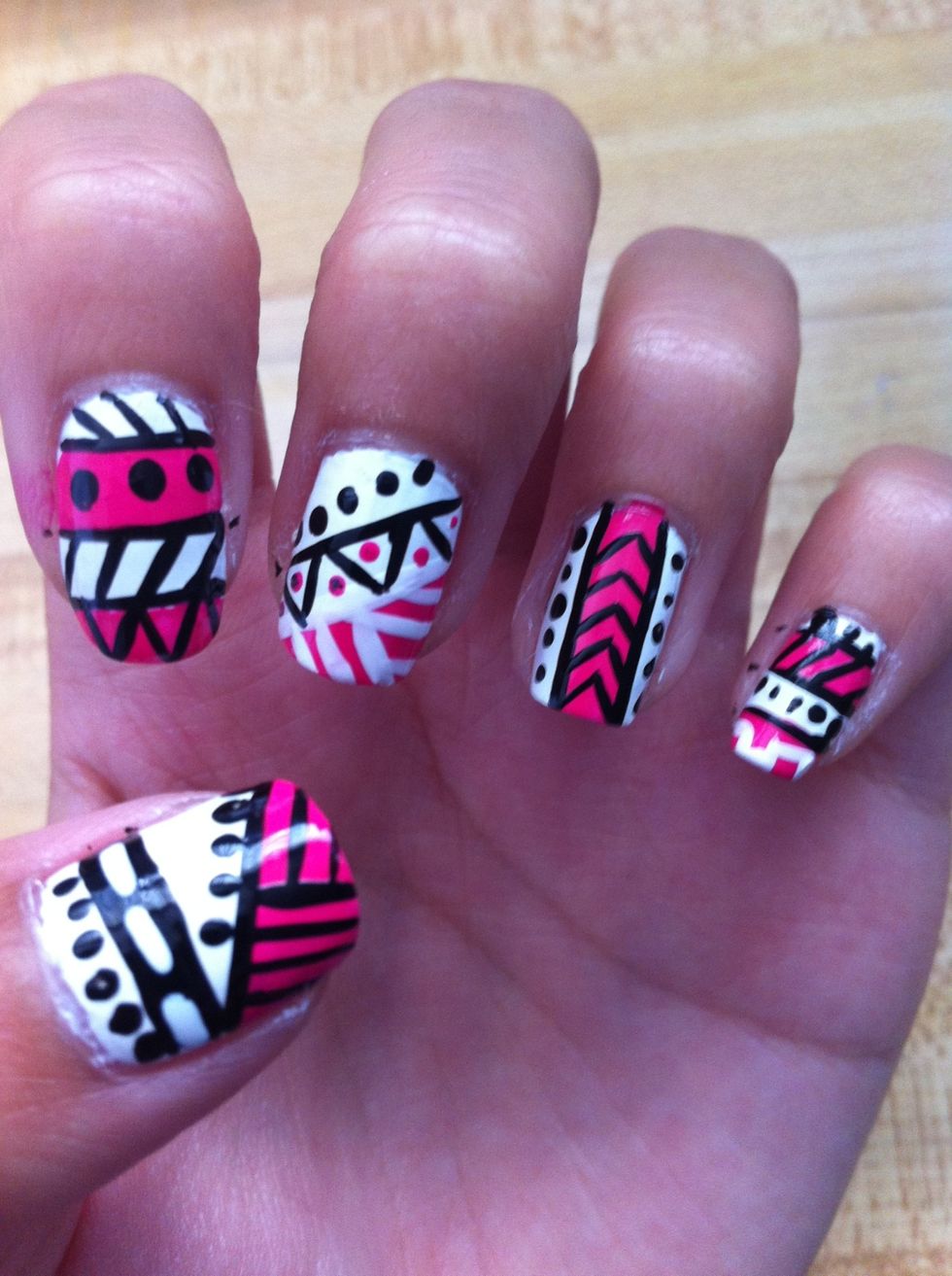 Add top coat & your done!! Feel free to change the designs a little & make it your way!!
The creator of this guide has not included tools