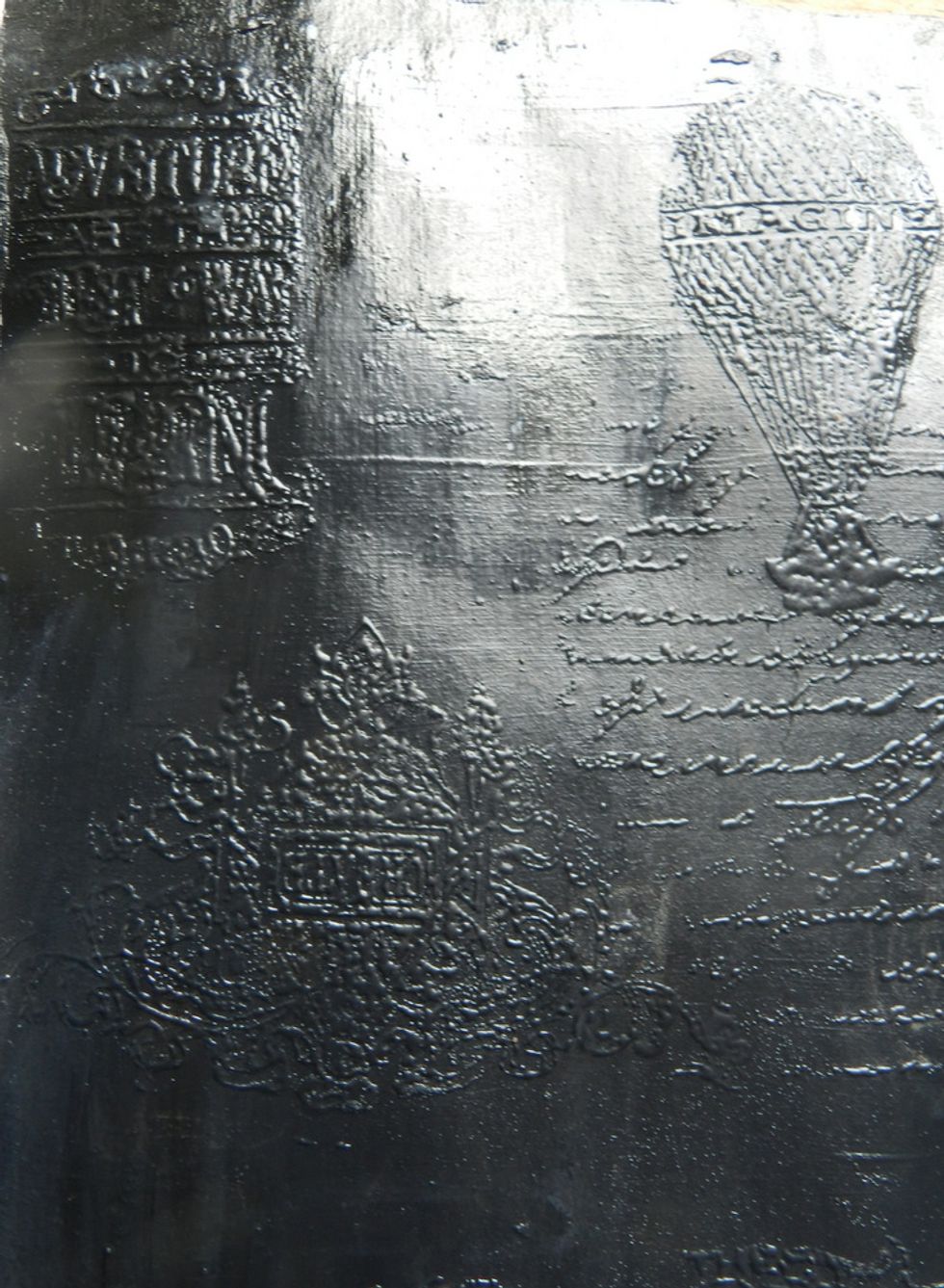 Use an embossing heat tool.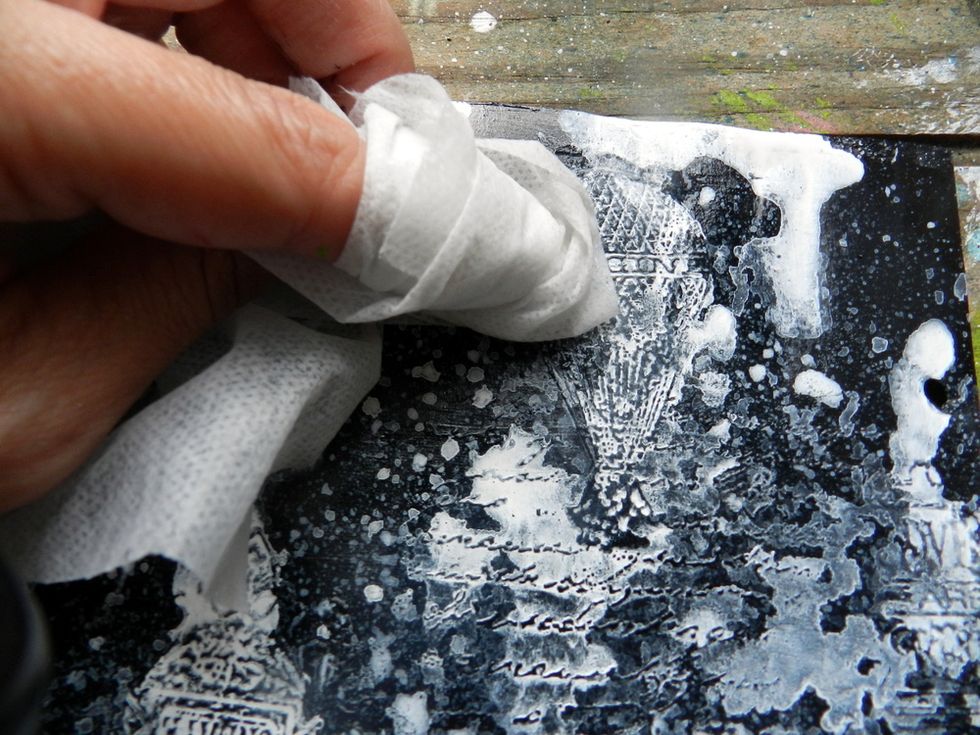 Use baby wipes to clear the gesso on the embossing.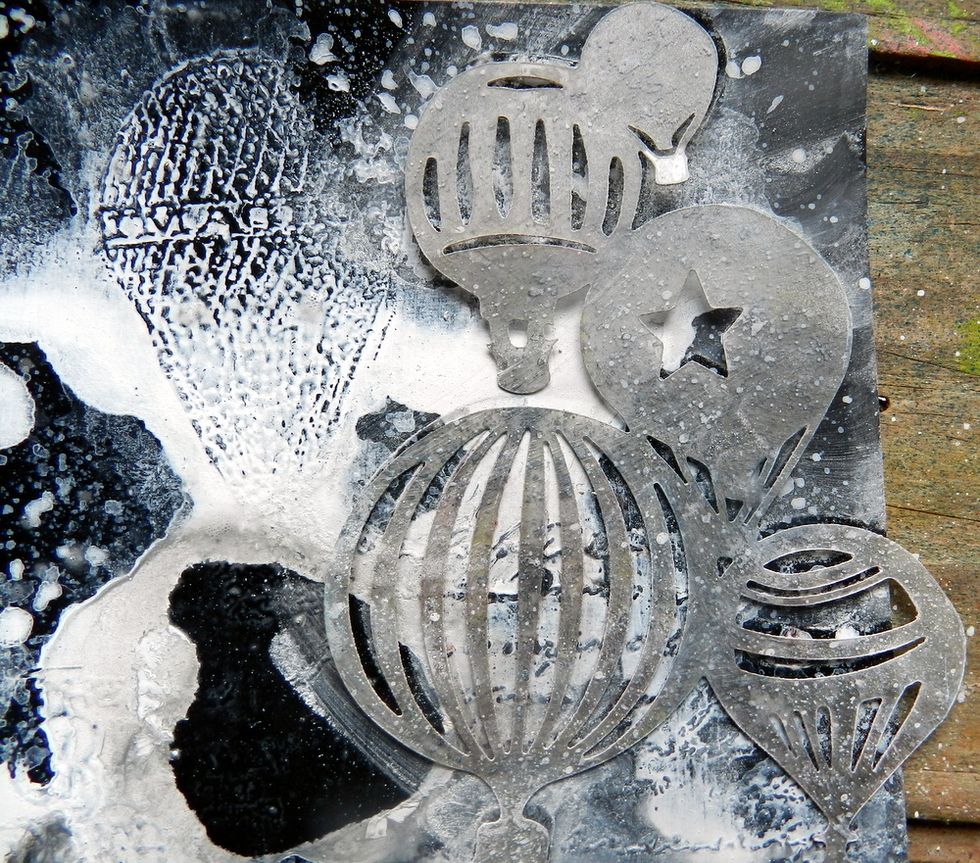 Apply white panpastel ont hot air balloon mask.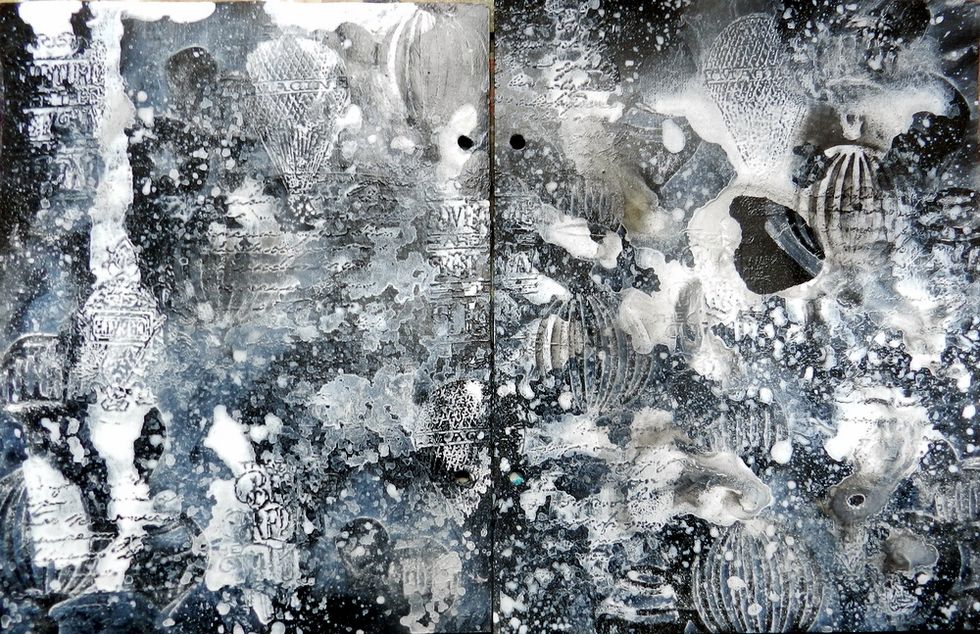 The pages are this way.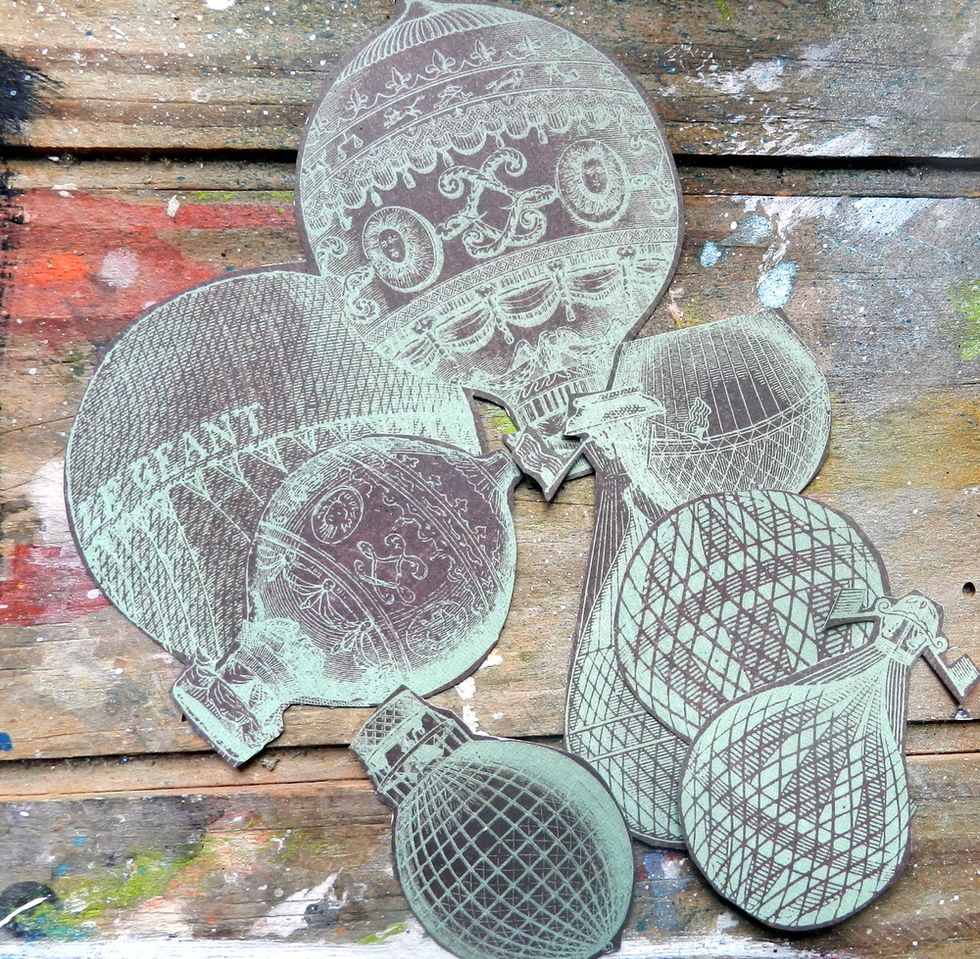 Cut out hot air balloons from G45 papers.
Use a little of black spray ink on some places.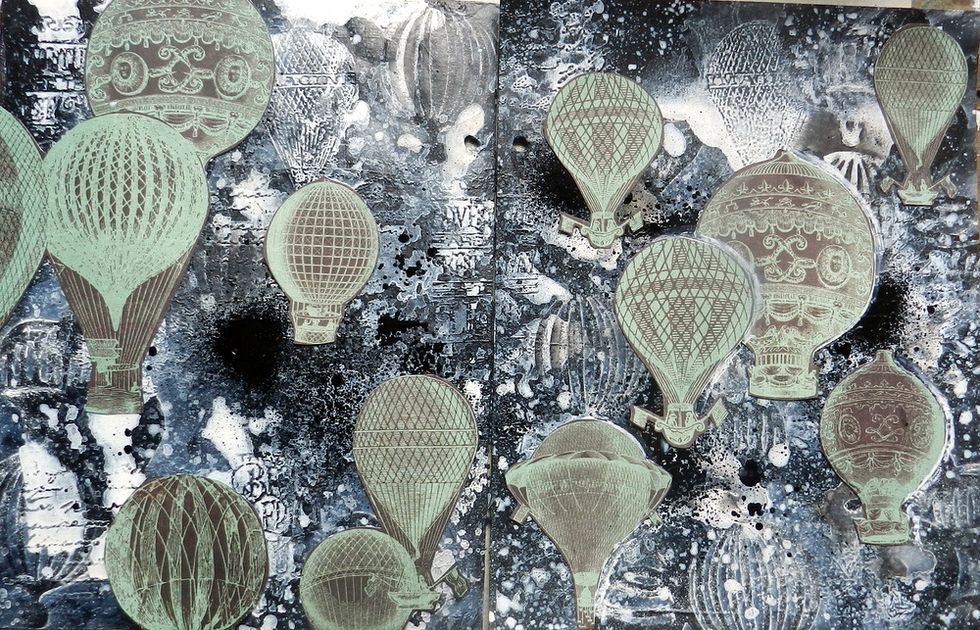 Glue down the balloons on the pages.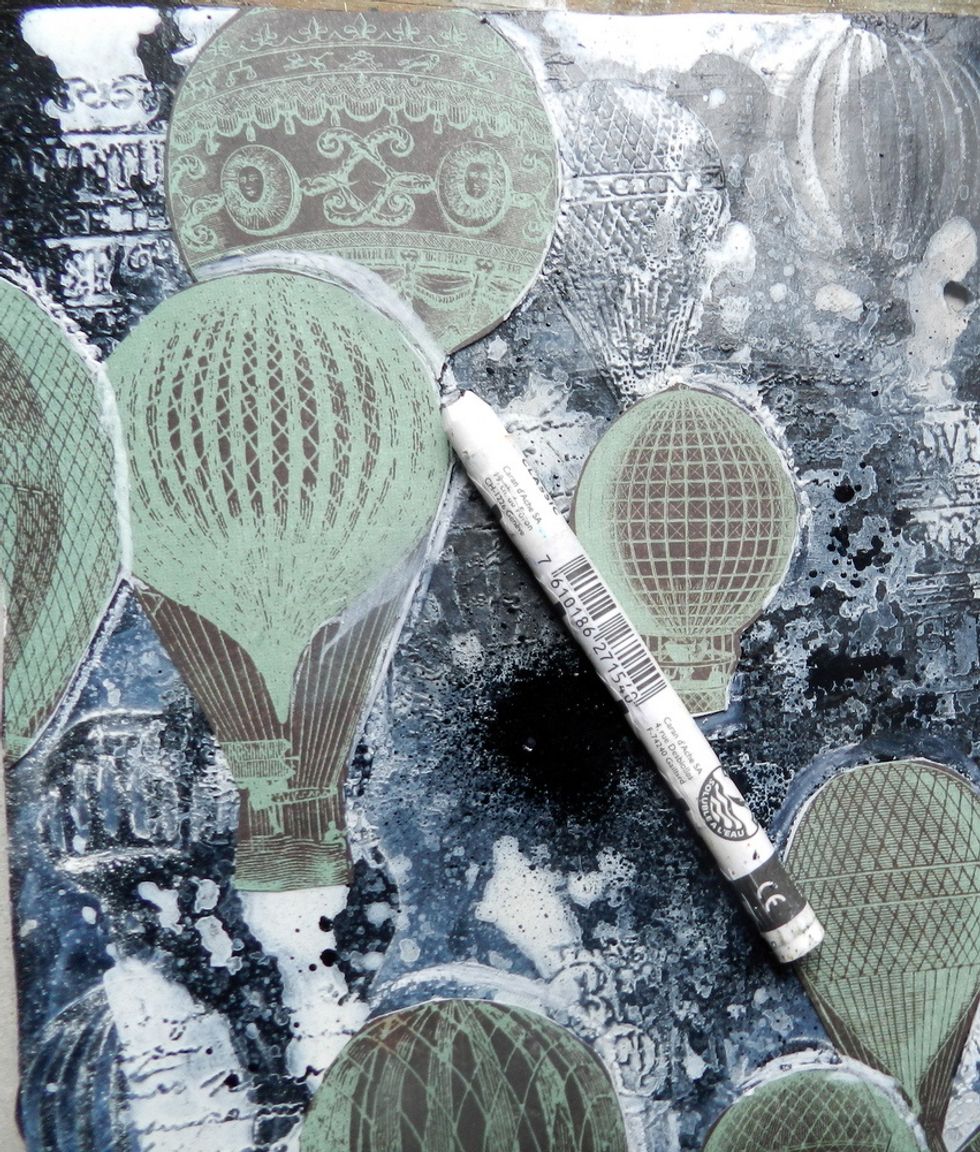 highlighting some contours with white oil pastels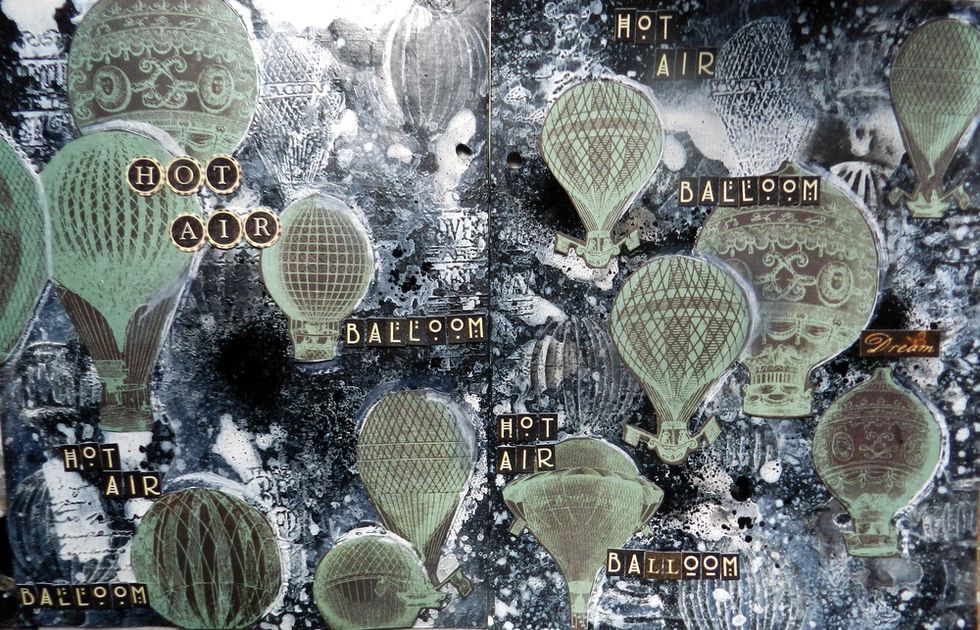 Add G45 stickers on the pages.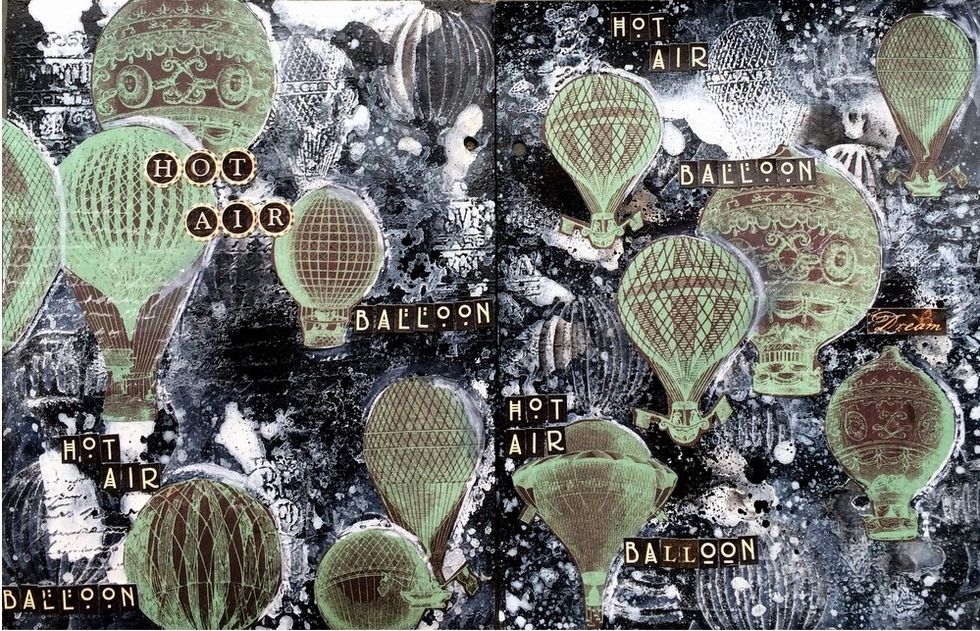 Graphic 45 Mixed Media Album
G45 Steampunk Debutante Deluxe Collector's Edition
Graphic 45 World's Fair Cling Stamp 1
Graphic 45 World's Fair Cling Stamp 2
Graphic 45 World's Fair Cling Stamp 3
Graphic 45 Artisan Stile Sticker
Graphic 45 Raining Cats and Dogs Alphabet Stickers
Black Embossing Powder
Balloon Stencil
White Panpastel
White oil pastel
Black acrylic paint
Acrylic gesso
Baby wipes
embossing heat gun
versamark