Preheat your oven to 350* F.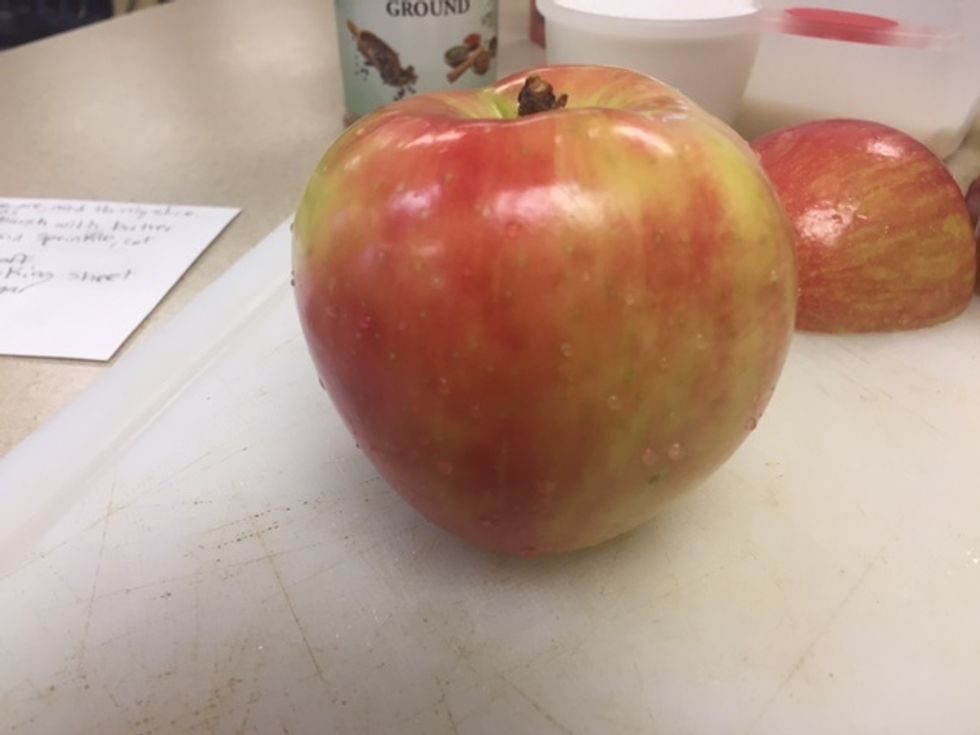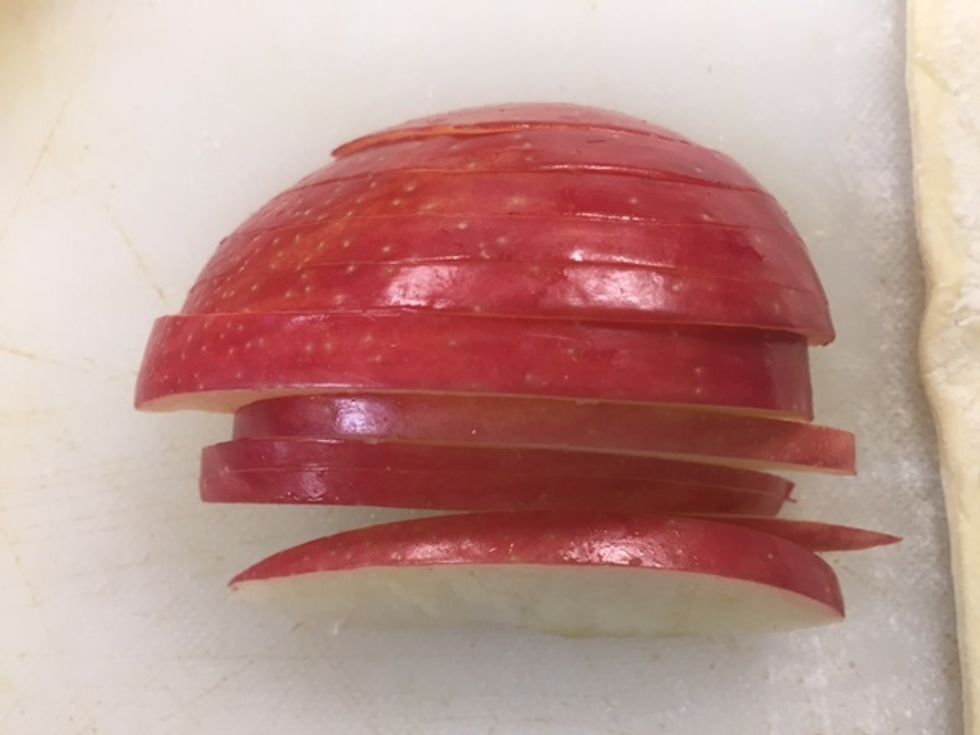 Thinly slice the apple.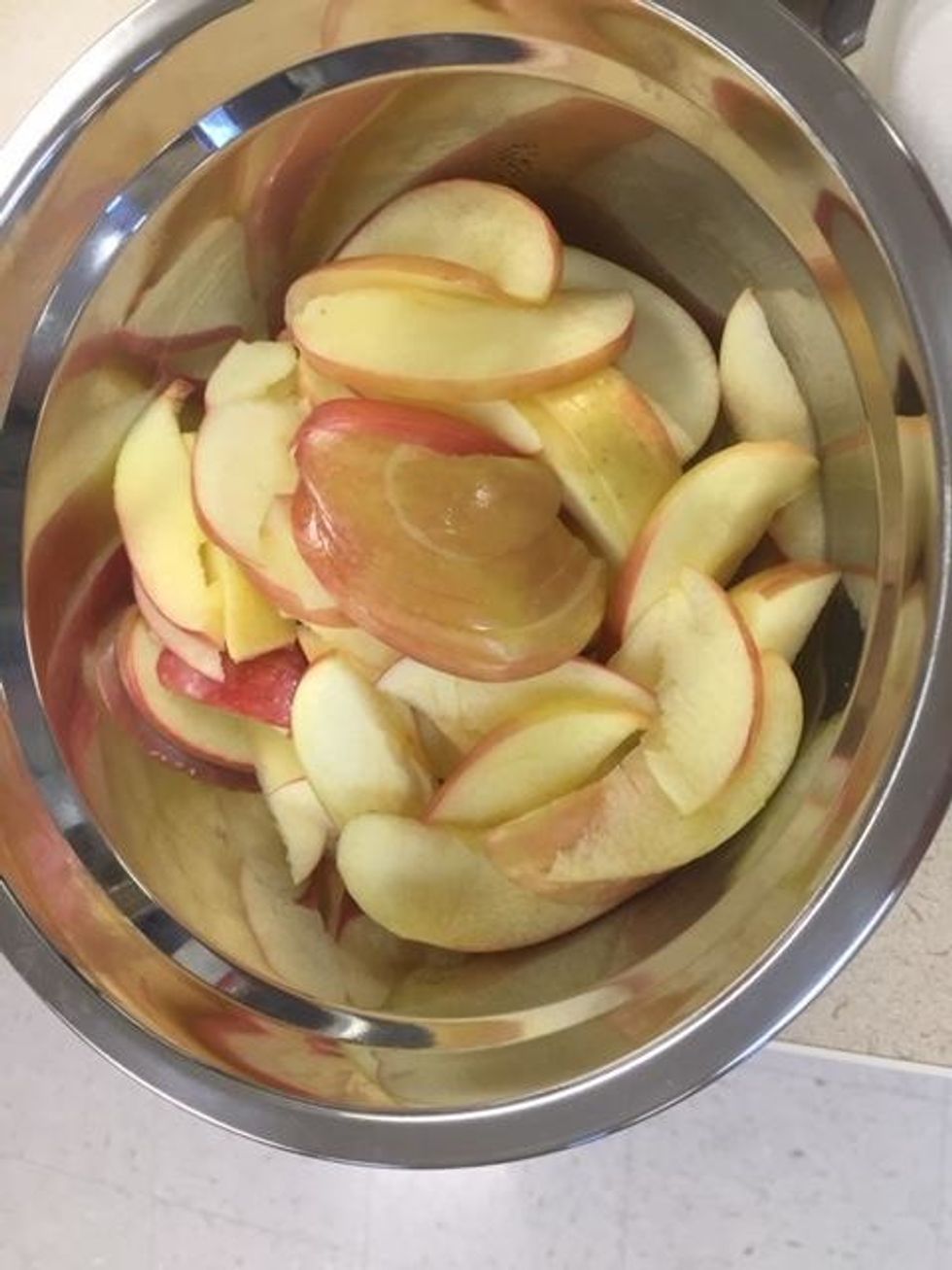 When finished slicing them, put them in the microwave.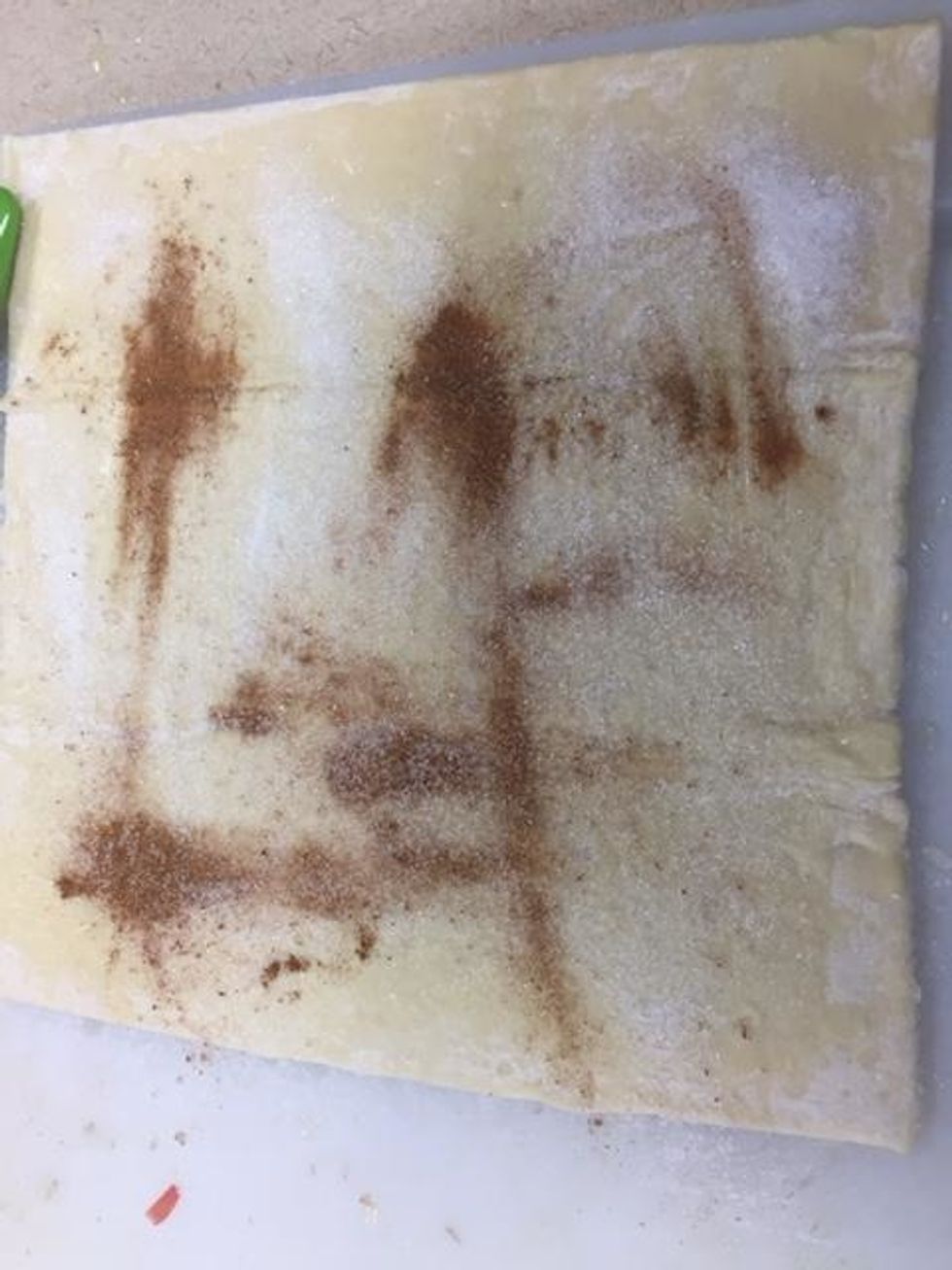 While the apples are cooking, melt your butter and spread it over the rolled out pastry. Then top it with about half of your cinnamon and sugar.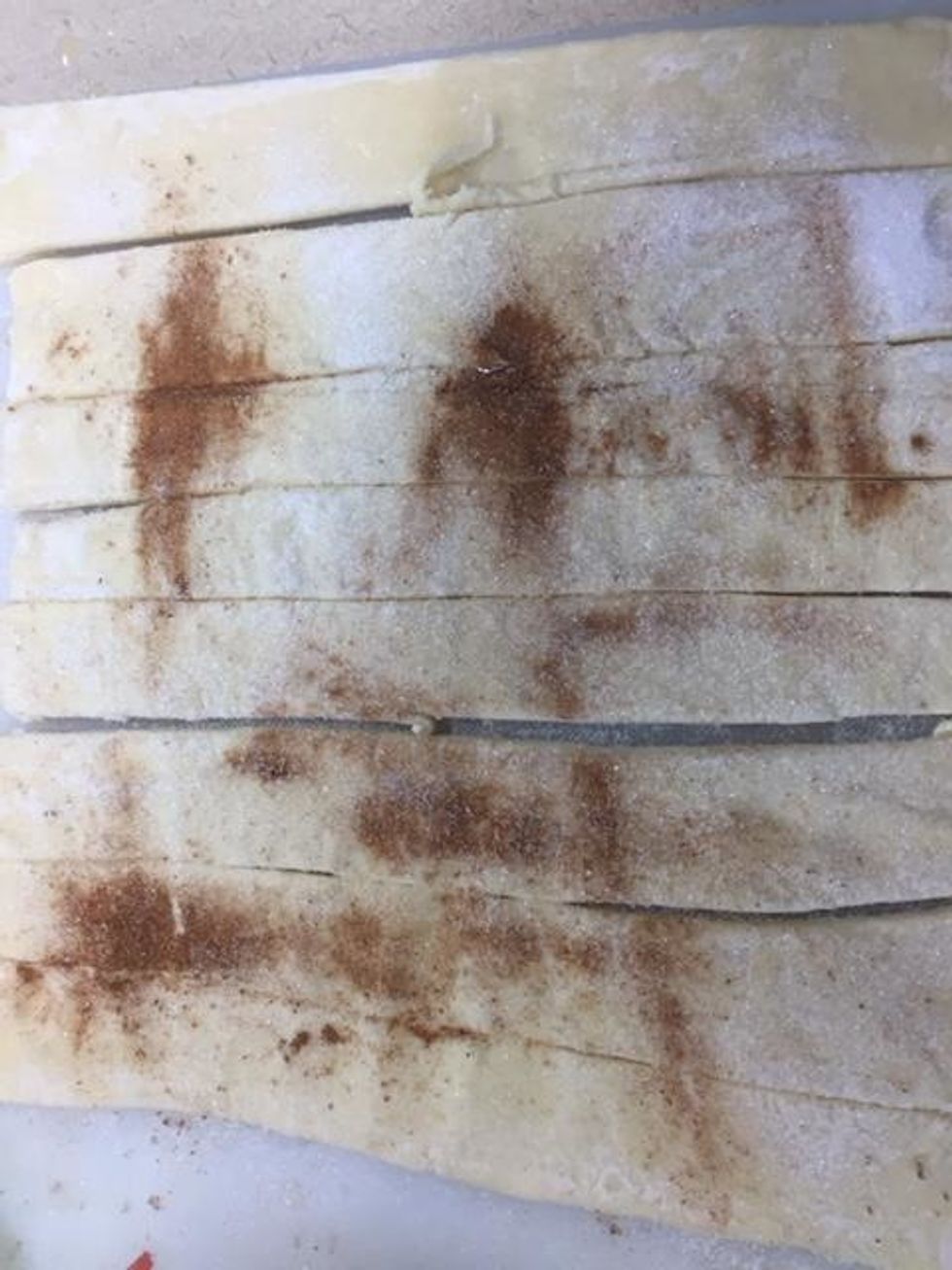 Then cut your dough into strips about 3/4 - 1 inch thick.
Layer the apples about 3/4 on the dough. When you have your desired amount of apples roll them up.
Set them on a baking sheet and sprinkle the other of half of your cinnamon and sugar on them. Then put them in the oven for about 20 minutes.
Let cool, serve and enjoy.
2.0 Apples
1.0 Roll of Puff Pastry
1/8tsp Ground Cinnamon
1.0Tbsp Butter
1.0Tbsp Sugar