Start with completely clean nails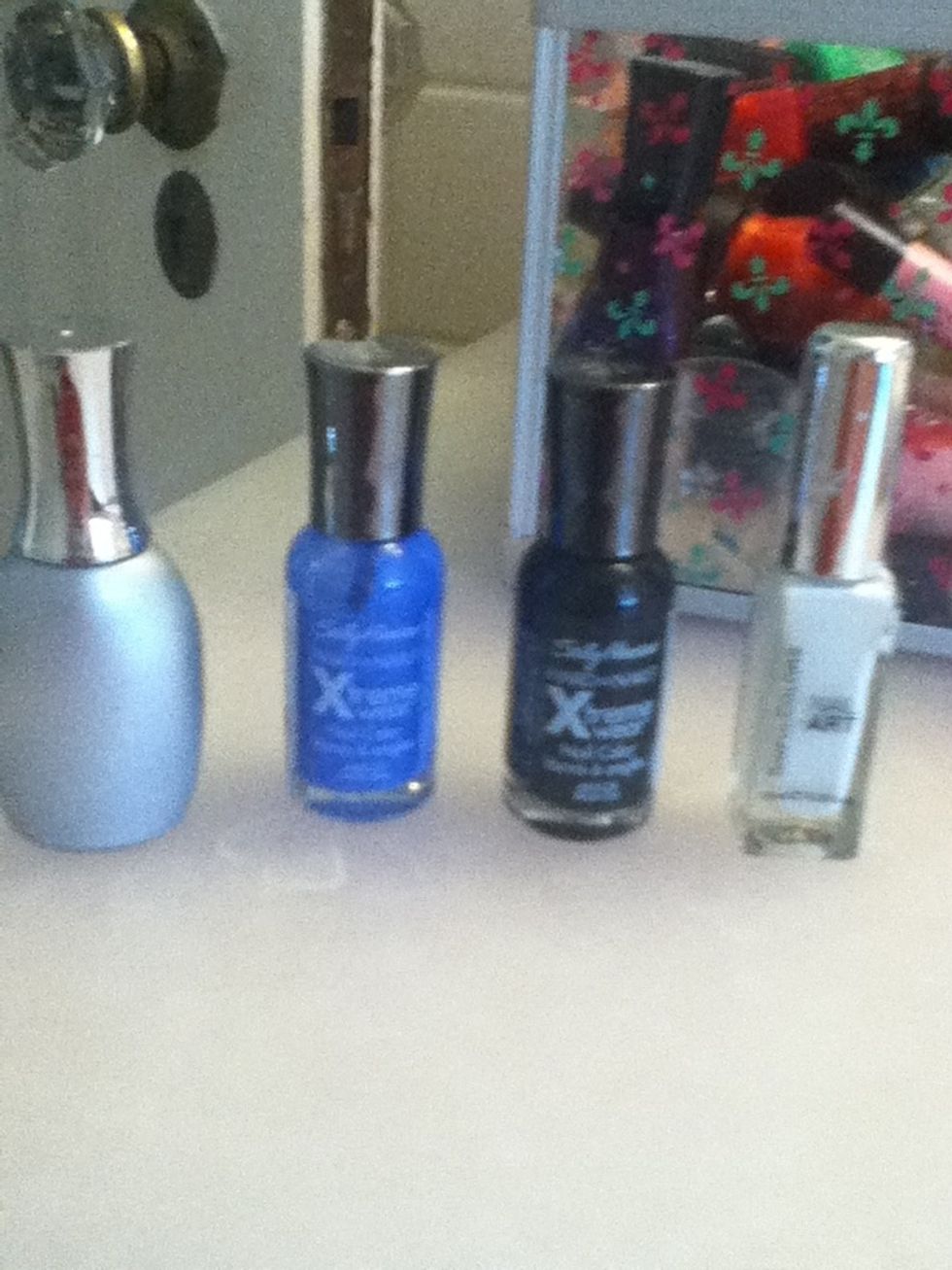 Take a topcoat, blue, black, and white striper.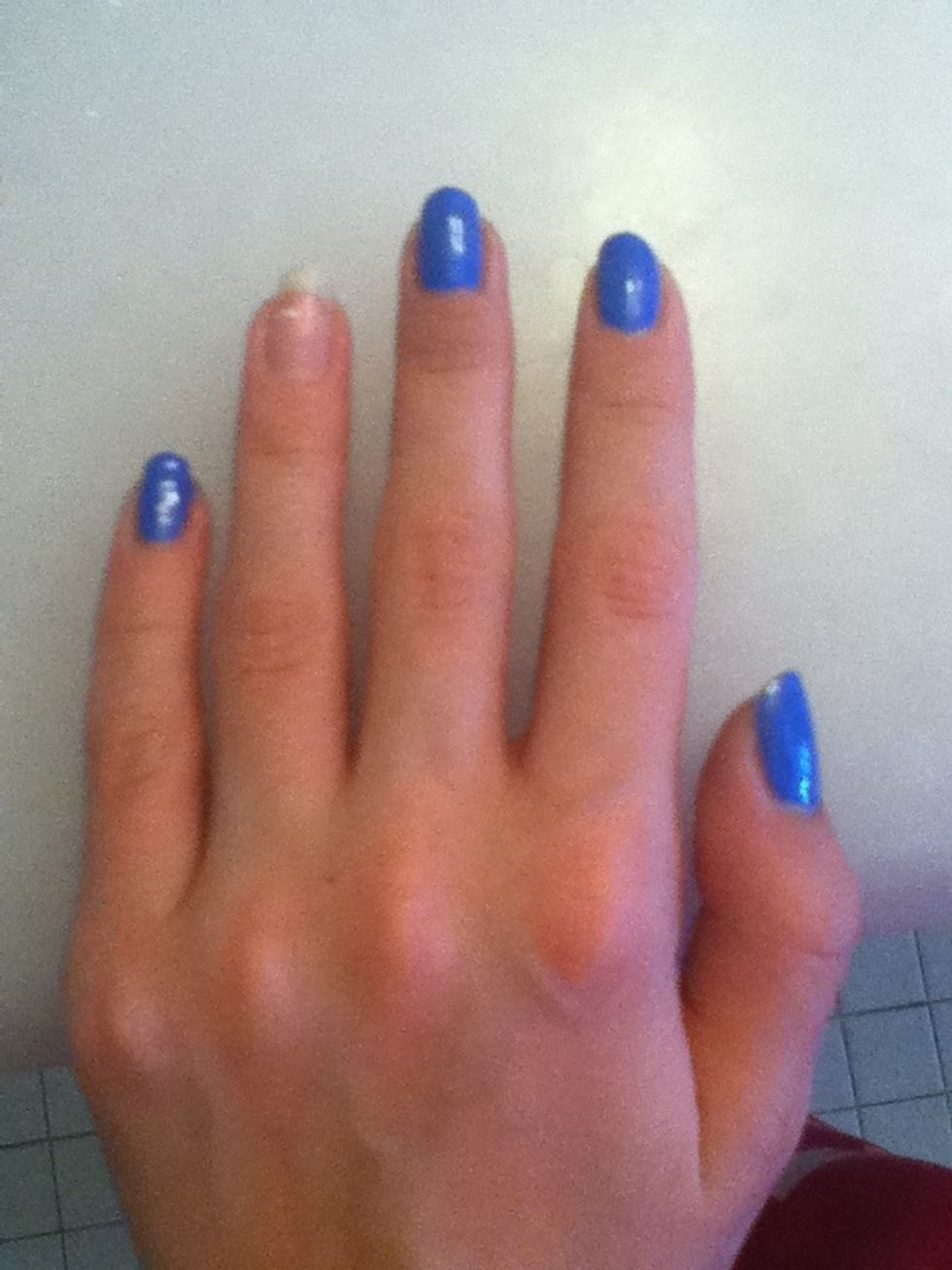 Paint all nails blue except your ring finger.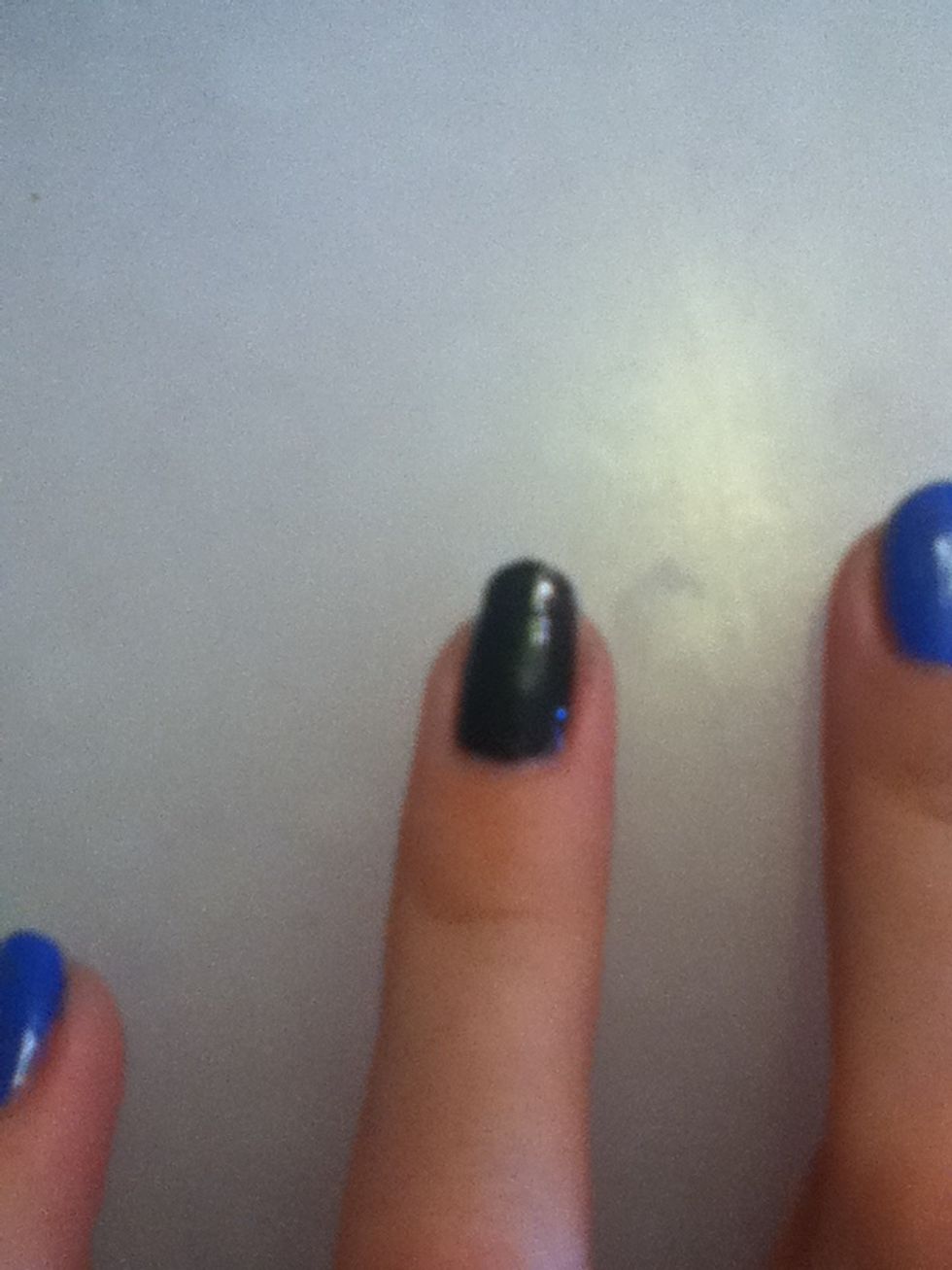 Paint that one black
Wait for them to dry completely.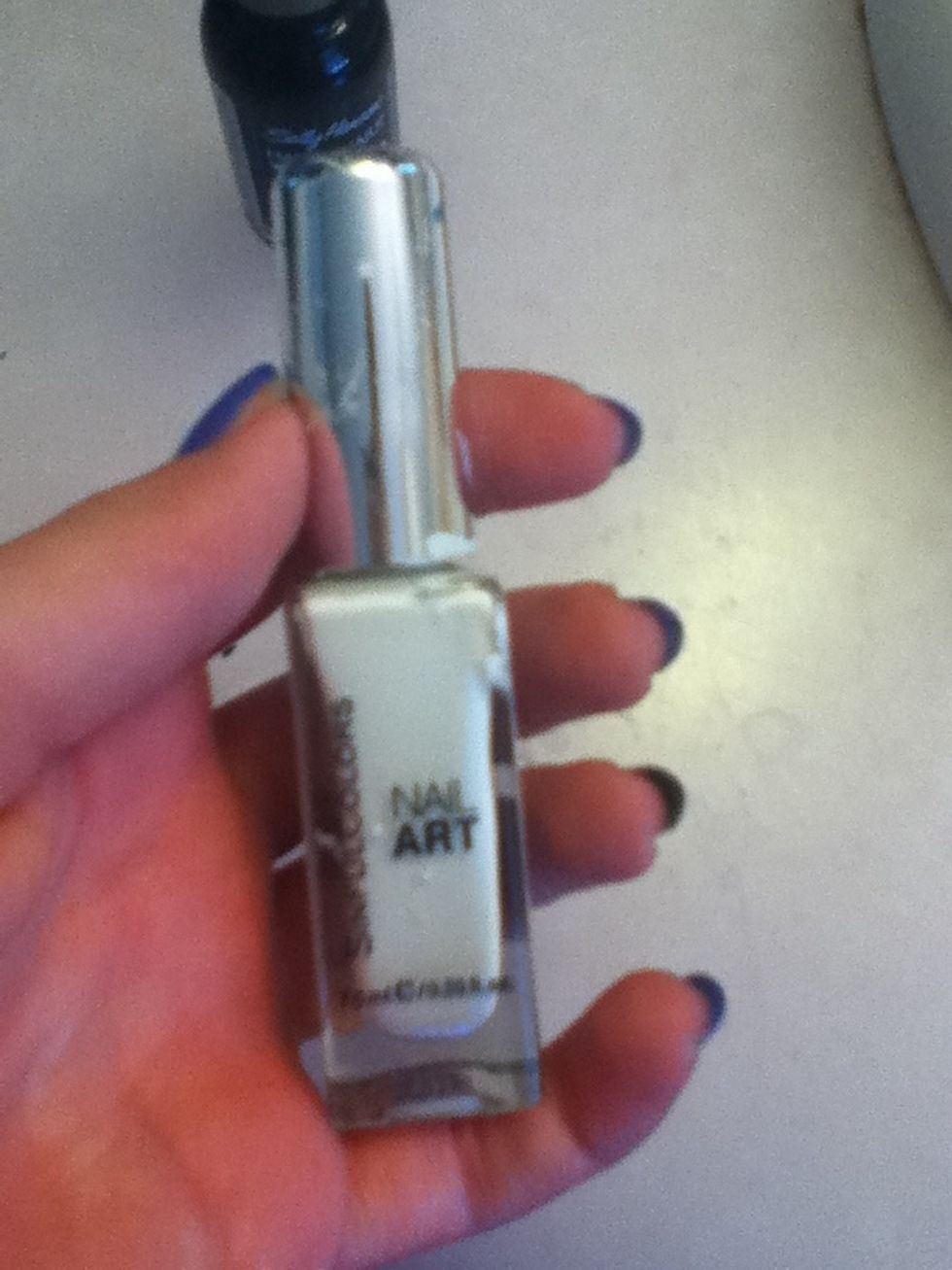 Take your white striper.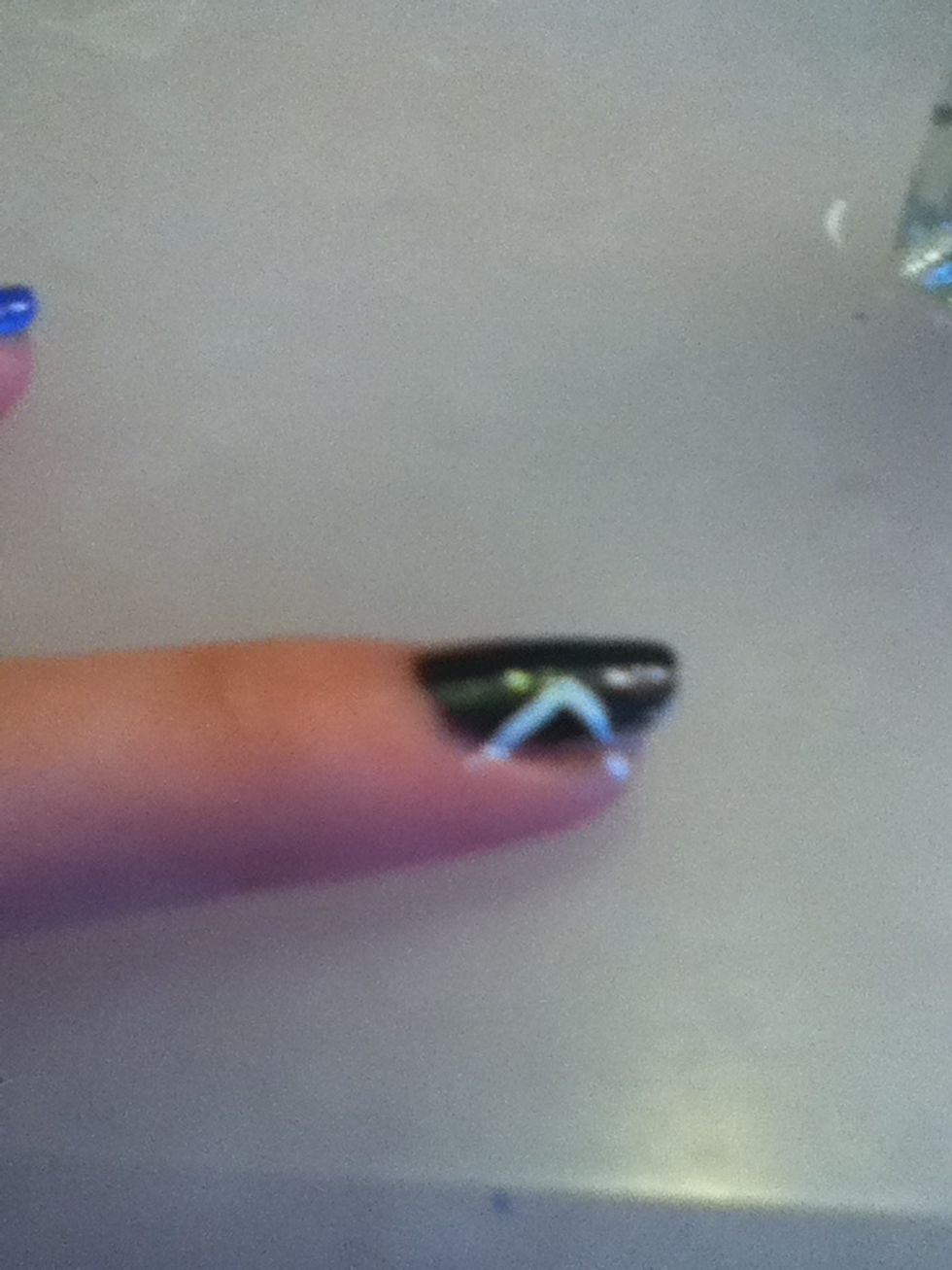 Do a little triangle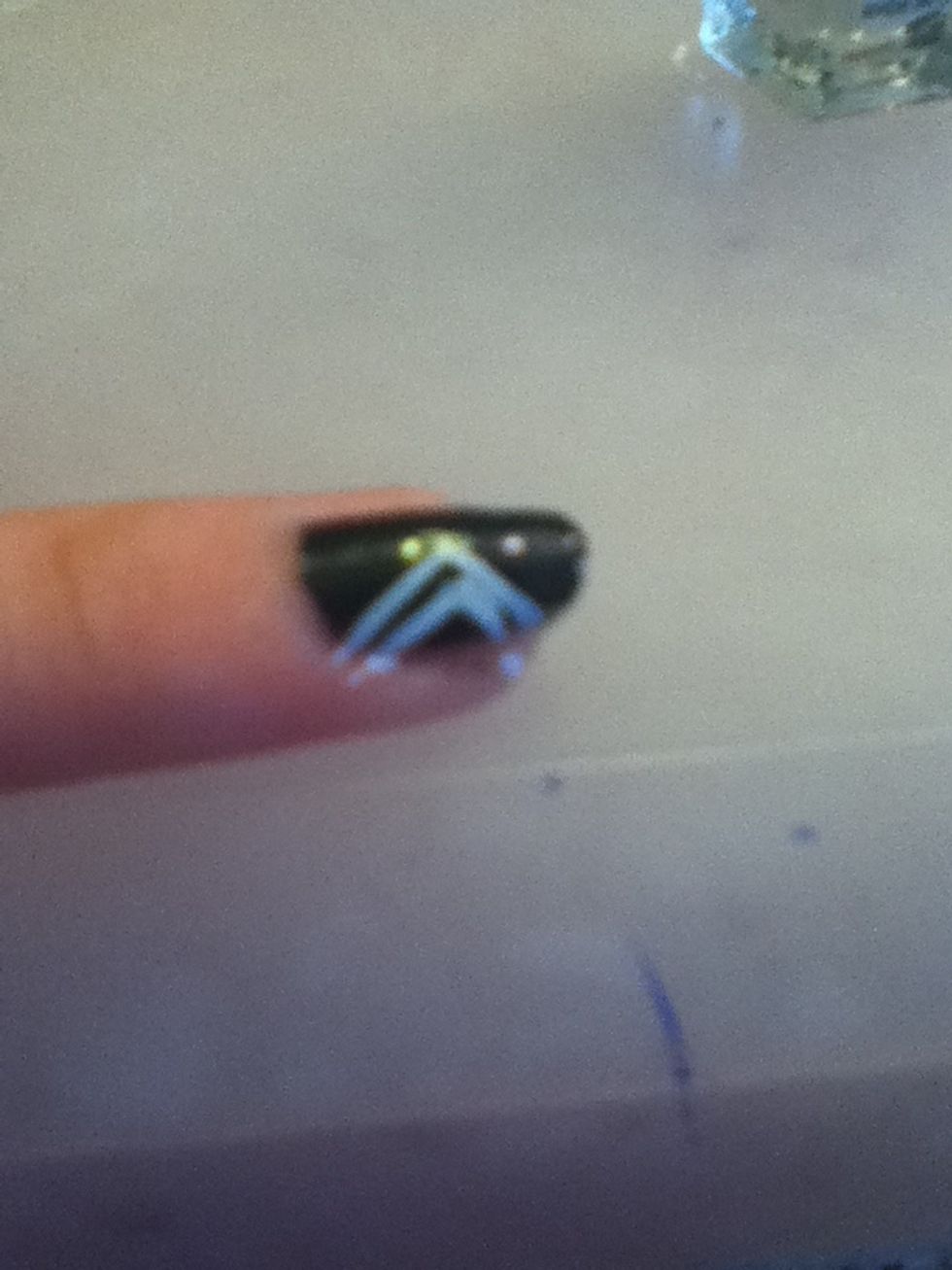 Add a second one above it.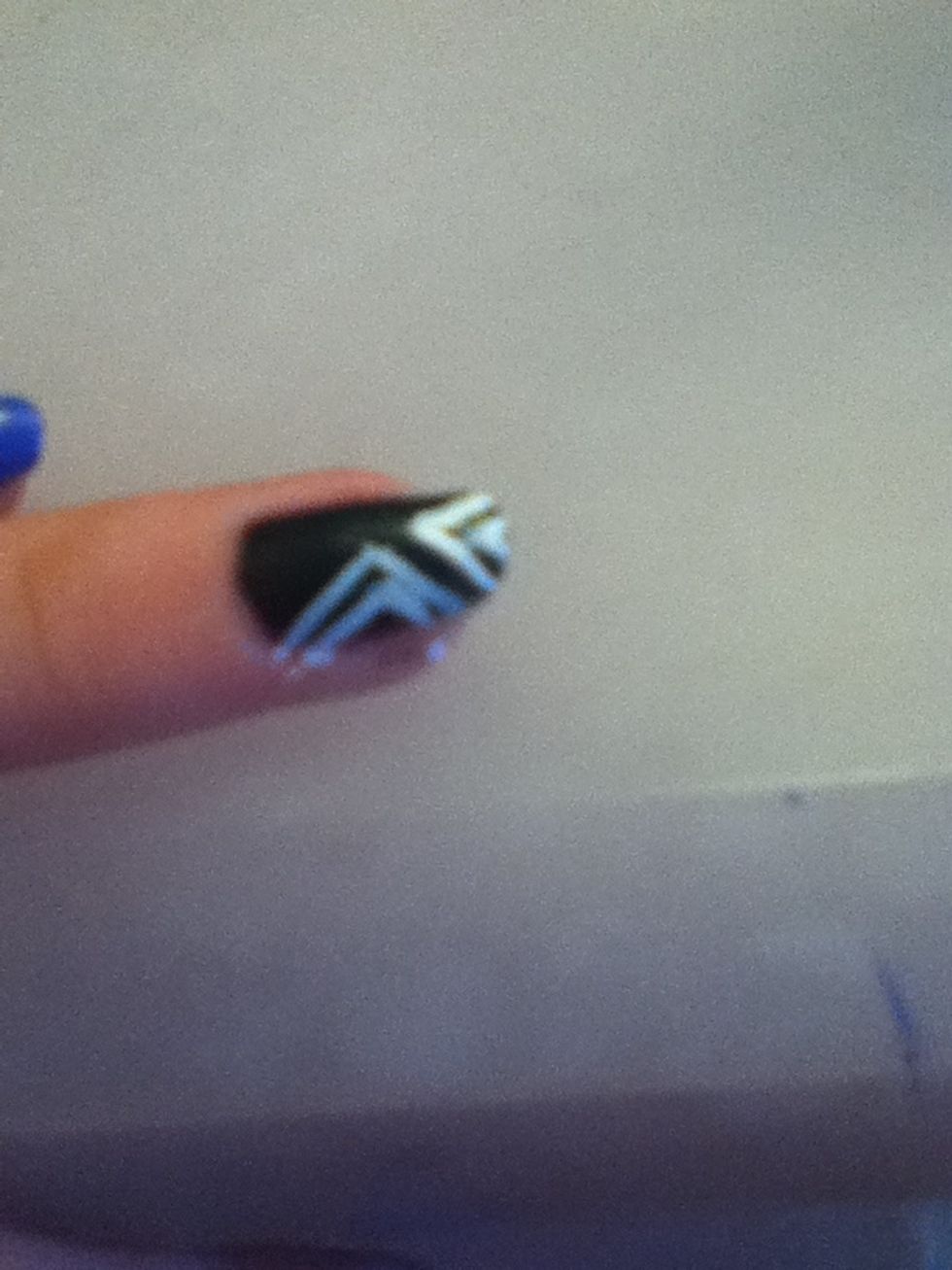 Repeat on the tip of your nail.
And at the base.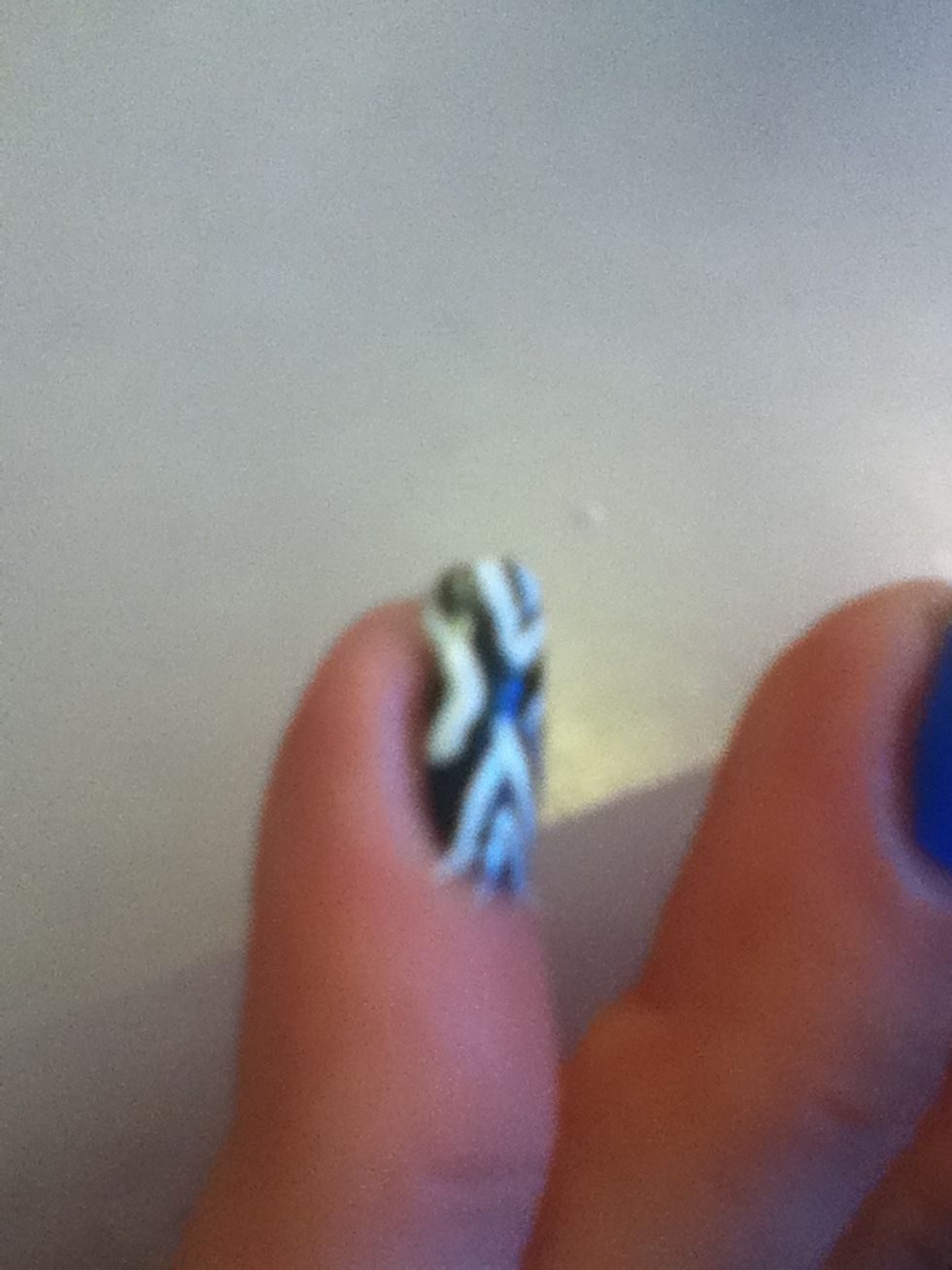 And on the other side (don't worry if you can only do one triangle)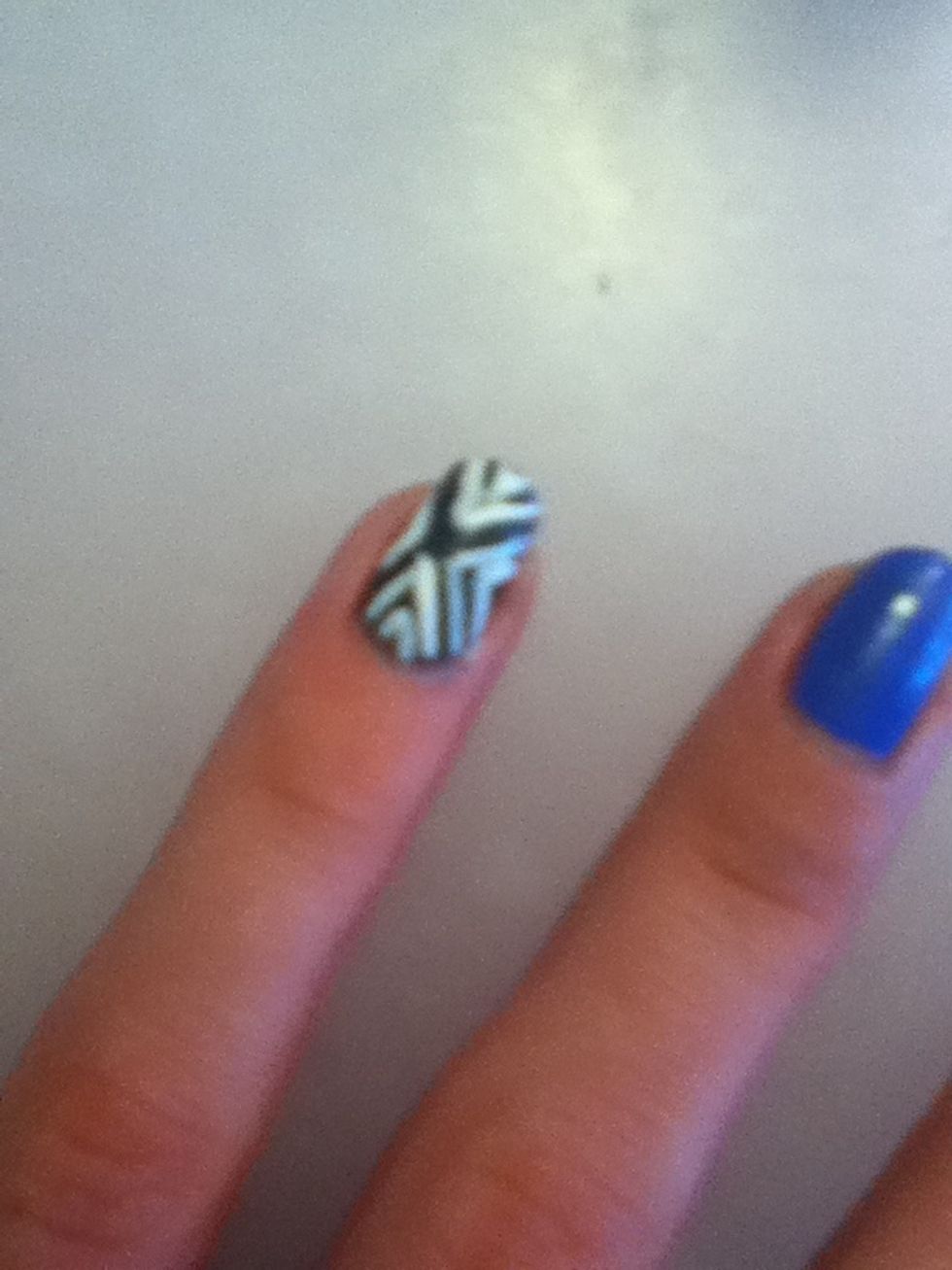 Clean up the edges with a q-tip dipped in remover.
Ta-Da! Good luck!!