How to create an upcycled tag using graphic 45 packaging
Create an Upcycled Tag Using Graphic 45 Packaging
31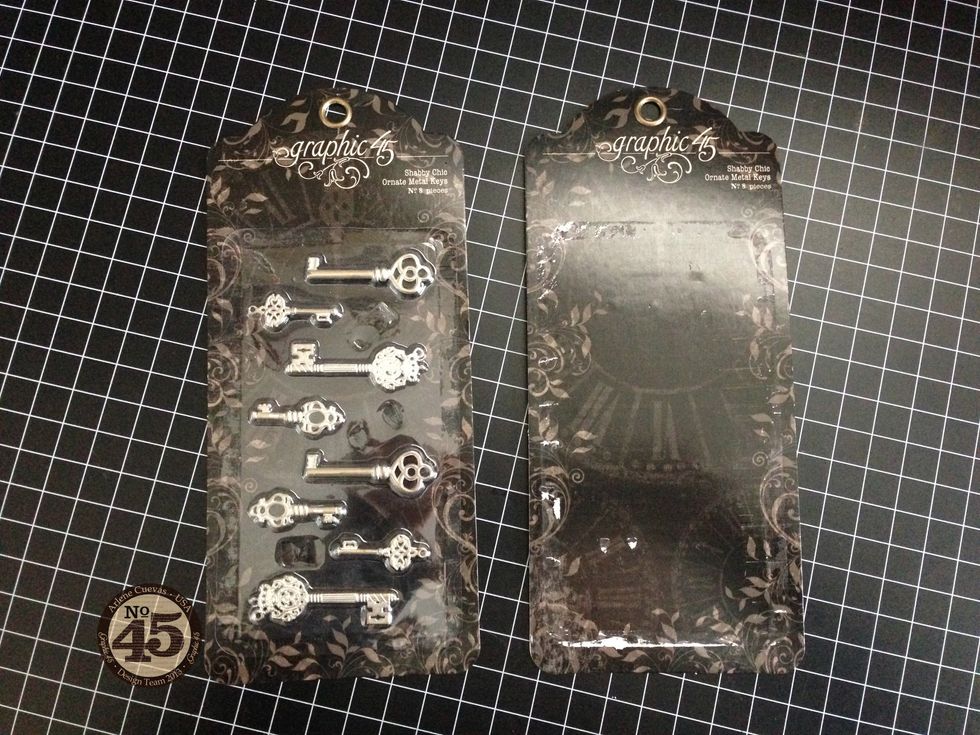 For this project, I used the tag packaging from the Staples Shabby Chic Ornate Metal Keys.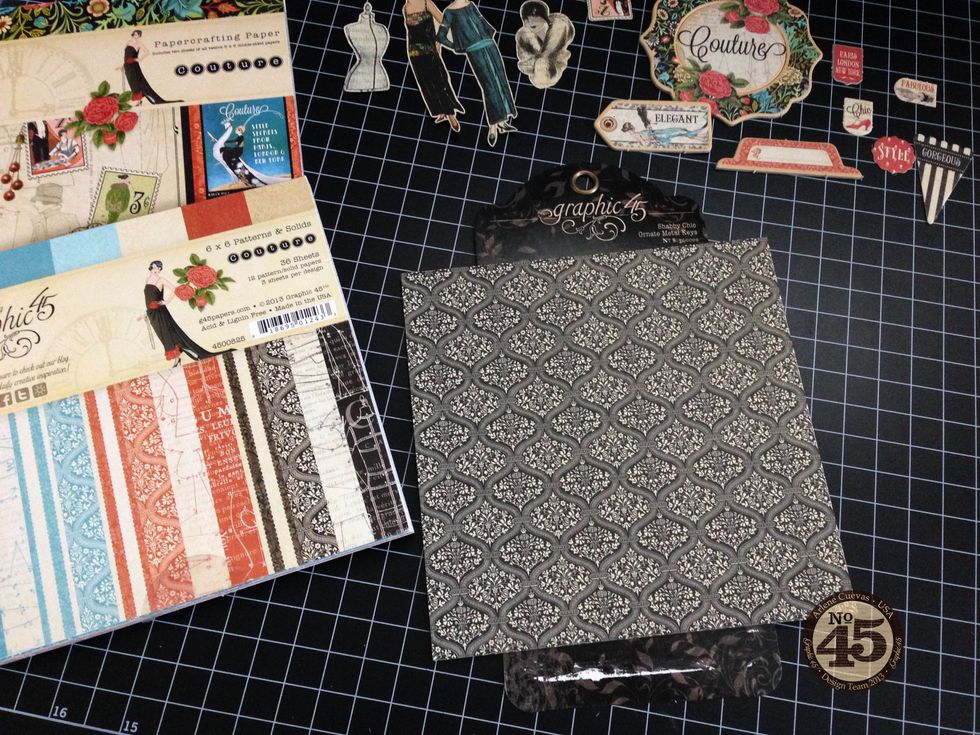 You will need design paper (I used G45's Couture collection) and embellishments, including fussy cut pieces from the design paper.
Take a sheet of design paper and trace the outer part of the tag with a pencil like shown.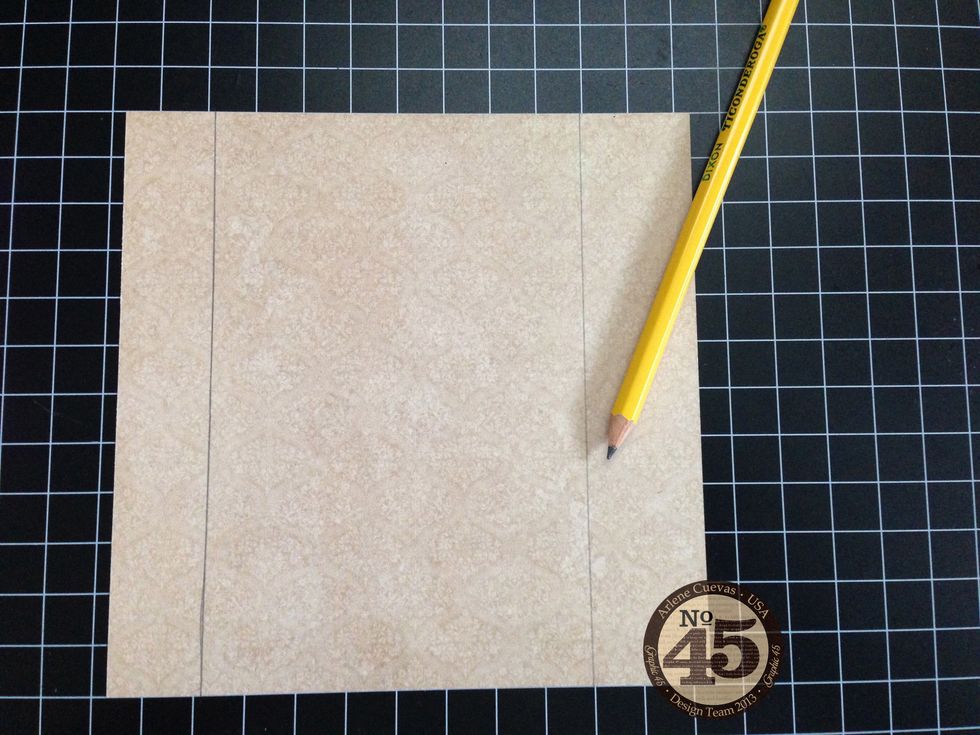 Your marks will look like this.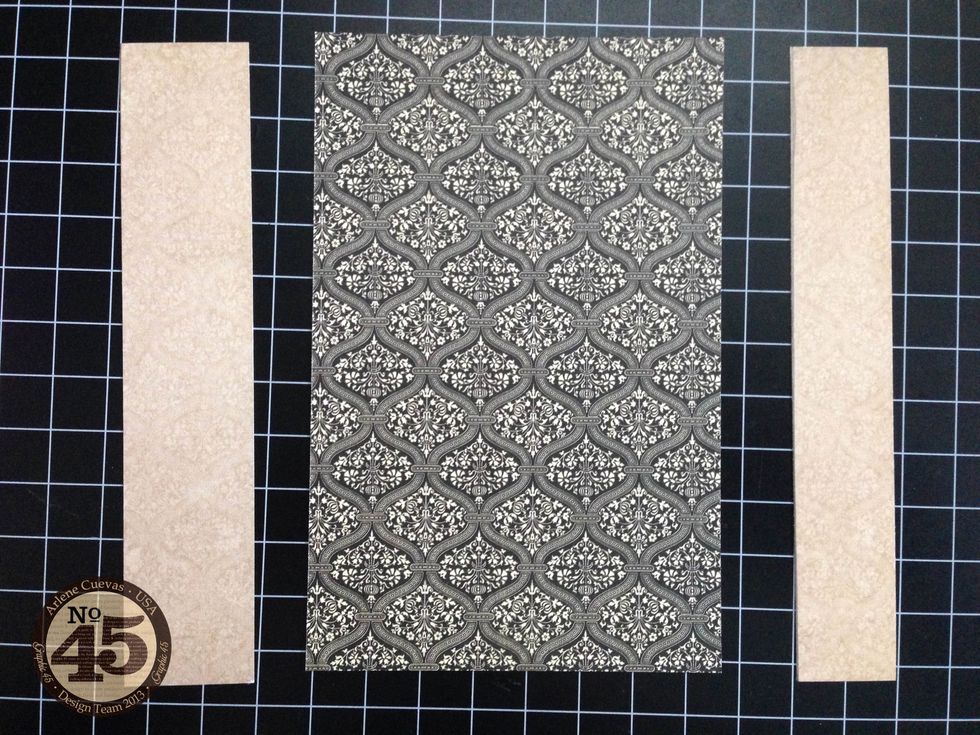 Use your scissors or trimmer to cut on the pencil lines. The pieces will look like this.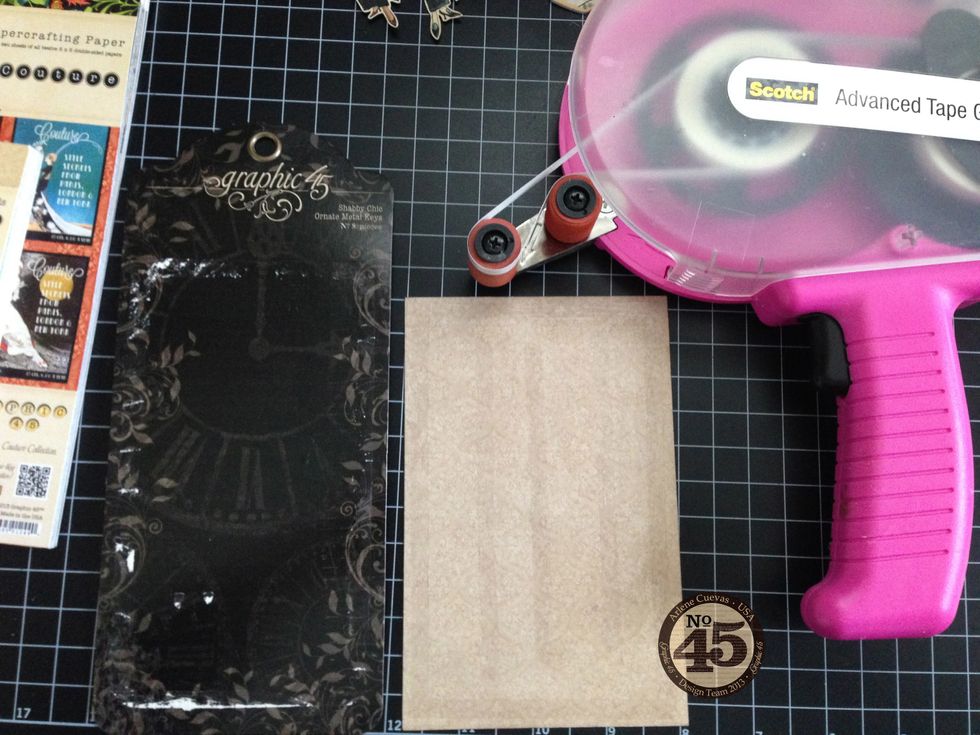 You will need adhesive to adhere the design paper down to the tag. I'm using my 3M ATG adhesive.
Adhere the design paper to the tag as shown.
Save those strips you cut off! We will be using them to border the top and bottom of the design paper we just laid down on the tag. Add adhesive...
Adhere the strips down one by one. Flip the tag over and trim off the excess with scissors.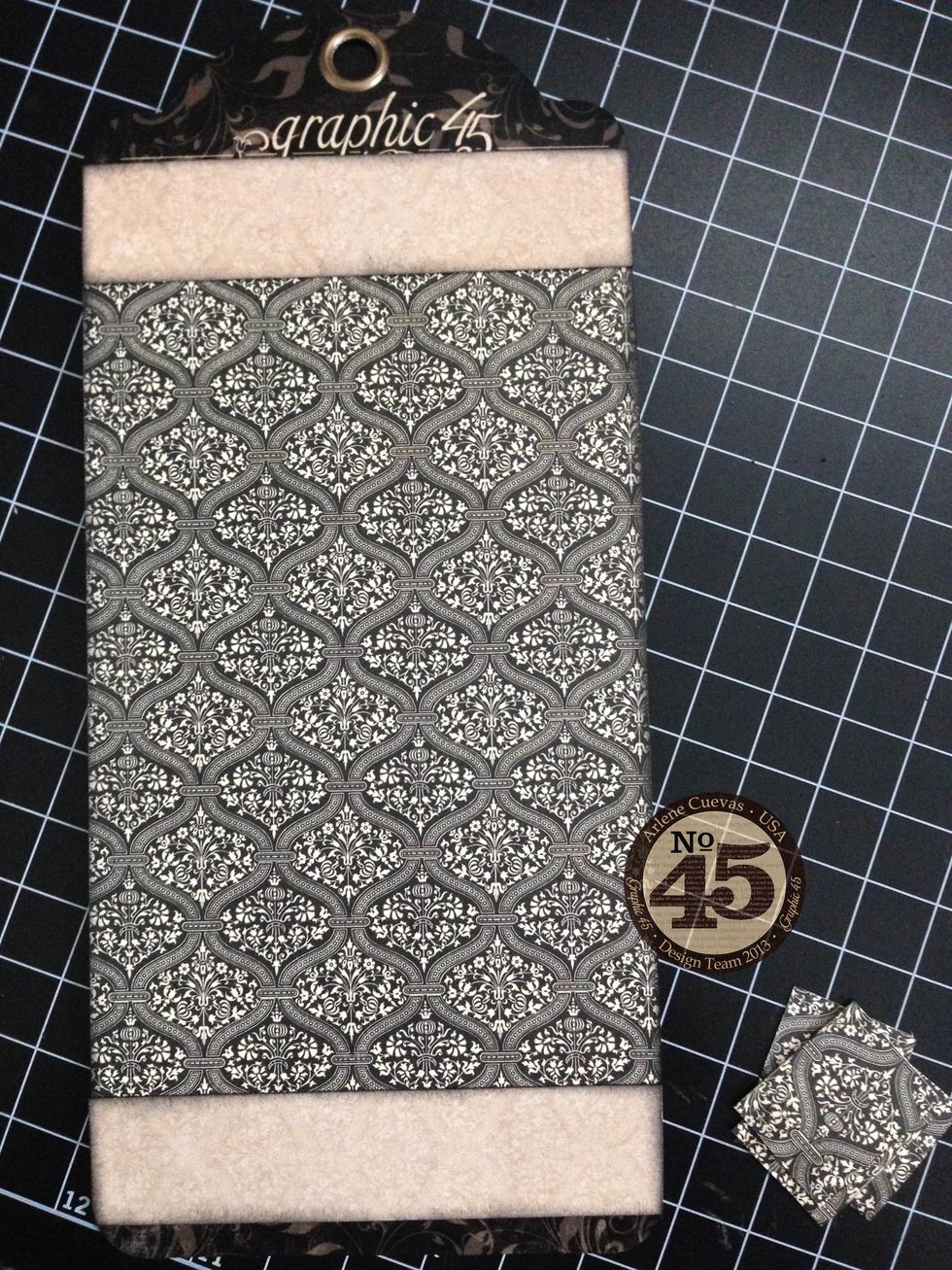 This is what we have so far…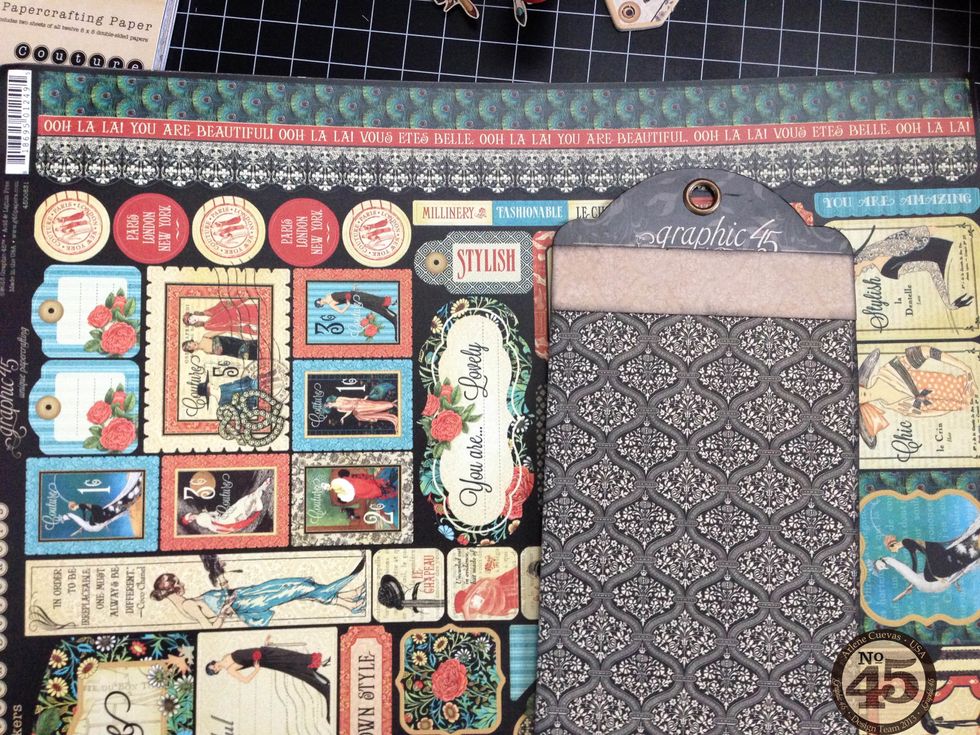 Grab some coordinating stickers to access the tag. Here, I'm using the red border sticker to trim over the strips…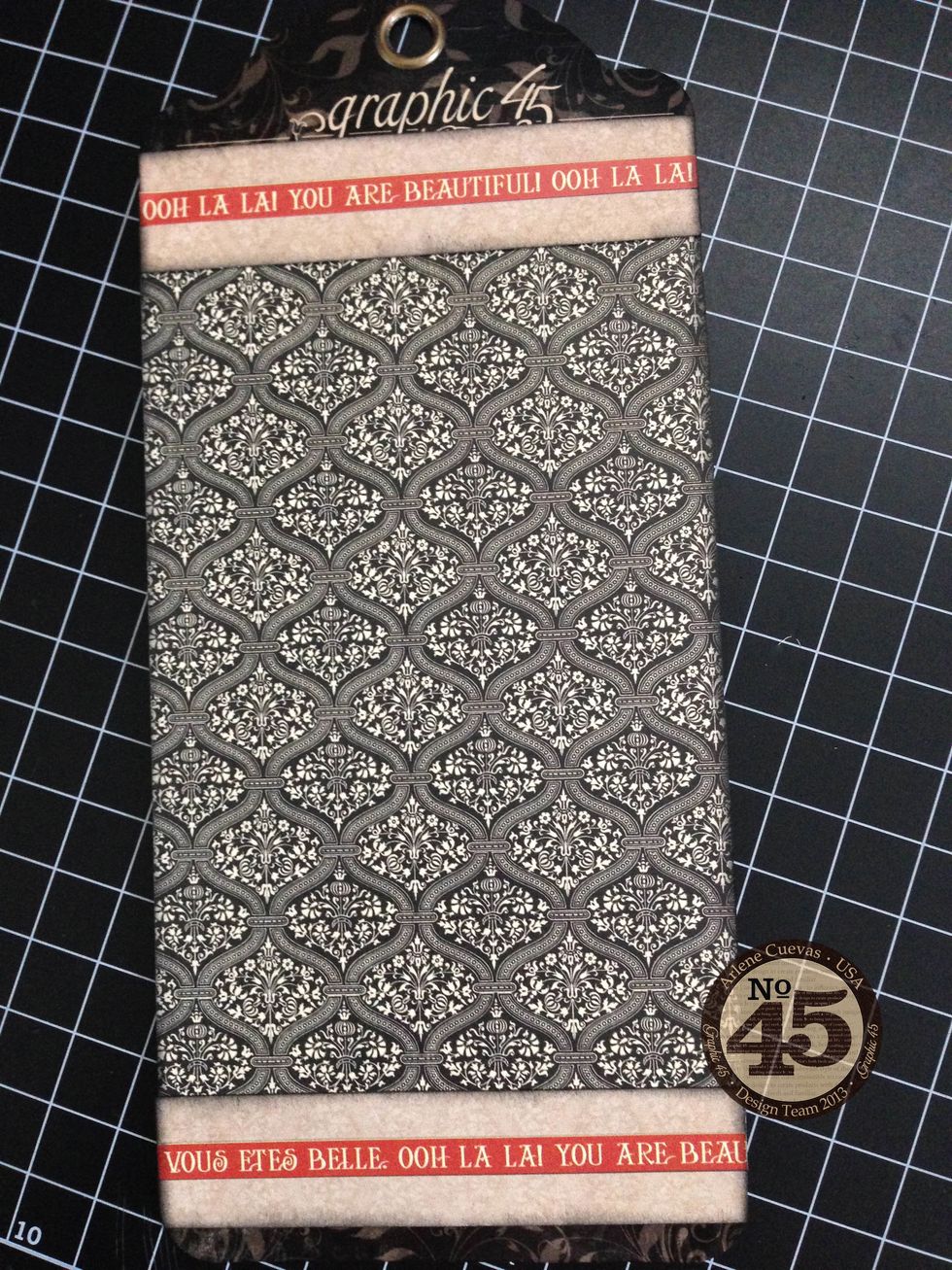 Just like this...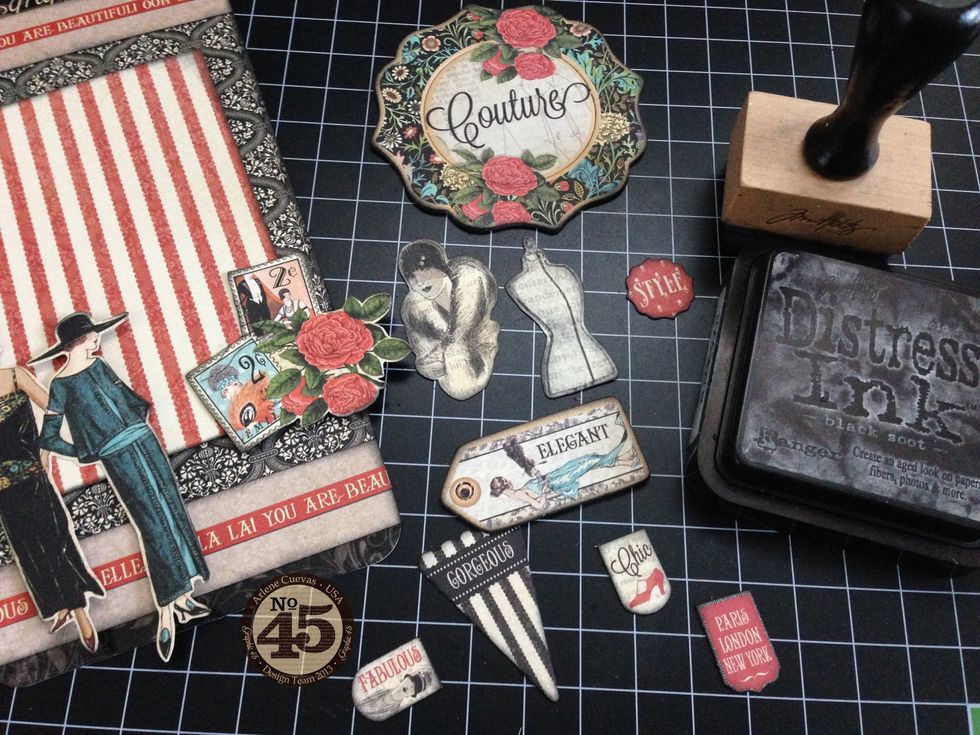 I use Ranger Distress Ink to edge all the paper and chipboard elements. Decorate the tag to your heart's content!
Here are some photos of my finished upcycled tag….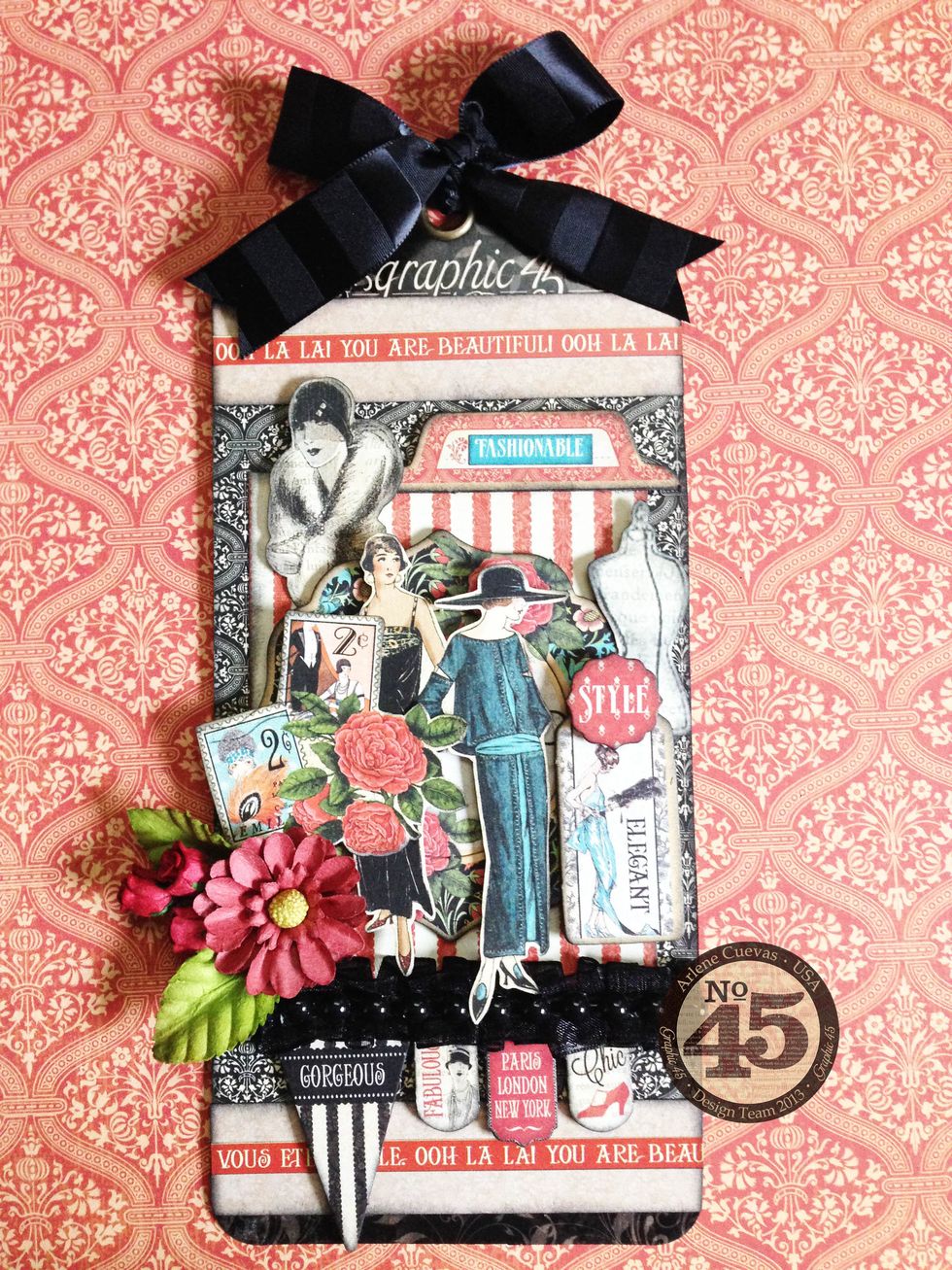 Use lots of fun embellishments and layers... add a ribbon to "top off" your tag...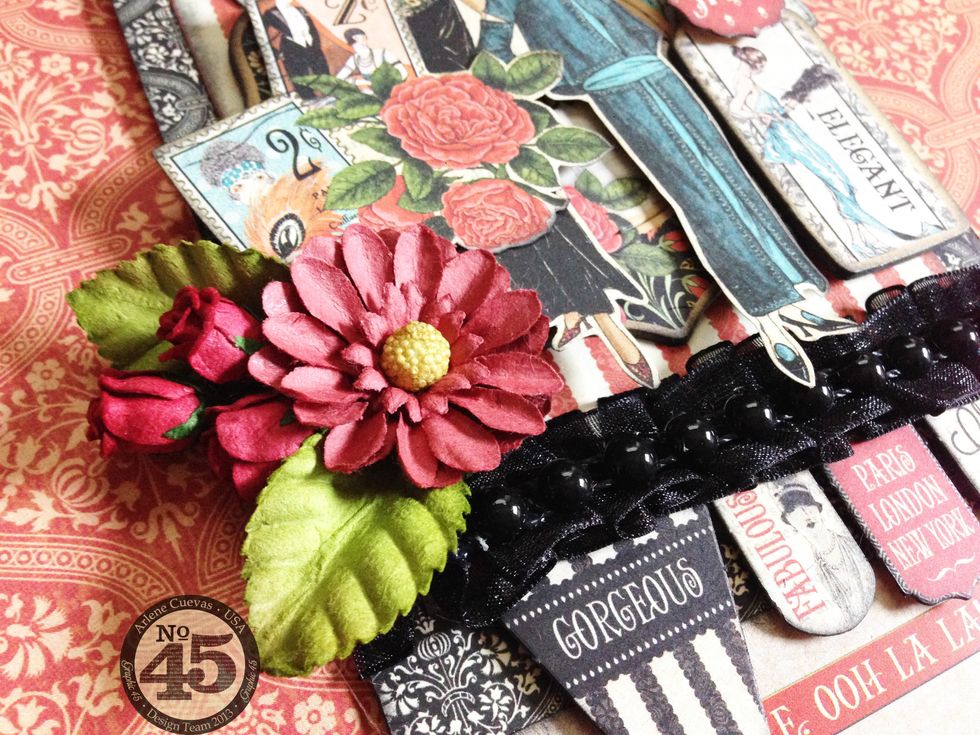 Incorporate ruffled trim, pearl trim and coordinating flowers...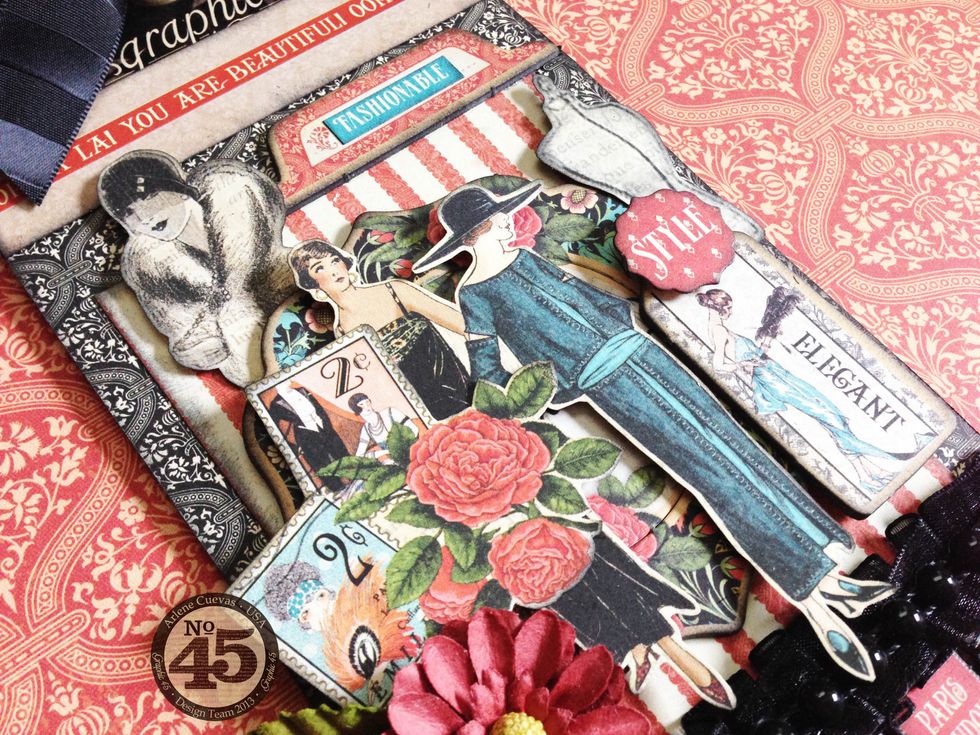 Have fun with it!
For more information about this project, including a complete product list, visit the Graphic 45 blog at g45papers.typepad.com. Visit me on YouTube at youtube.com/mybutterflykisses12.
Graphic 45 Tag Packaging
G45 design paper & coordinating embellishments
Adhesive
Scissors or paper trimmer
Flowers
Lace & Pearl trim
Ribbon
Distress Ink
Ink applicator
Arlene Butterflykisses
Wife. Mother. Business Professional. Avid Crafter. Designer. Vintage grunge with a splash of Shabby Chic mixed in = ME! ❤