Create an Upcycled G45 Communique Box With Tags
8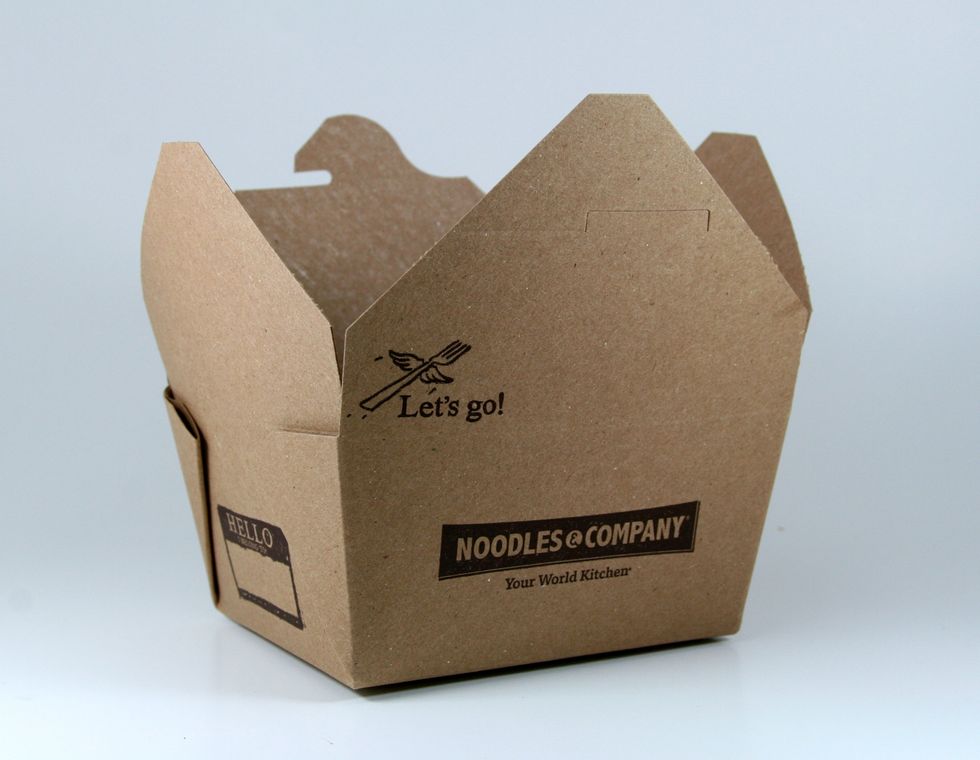 Start with a take out carton. This box was easy to clean as it's lined with wax. Make sure to clean it thoroughly to ensure that sauces or grease stains won't work their way through the papers.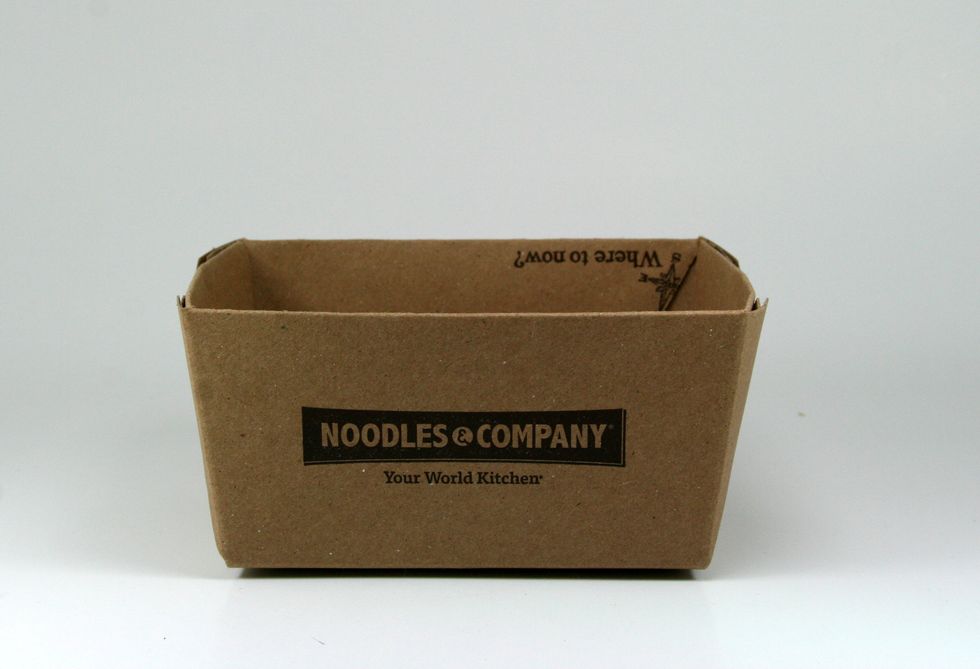 I started by folding the flaps in to see how they fit. They did need to be trimmed a bit to conform to the tapering shape of the box. Folding them in will give a much nicer finished edge.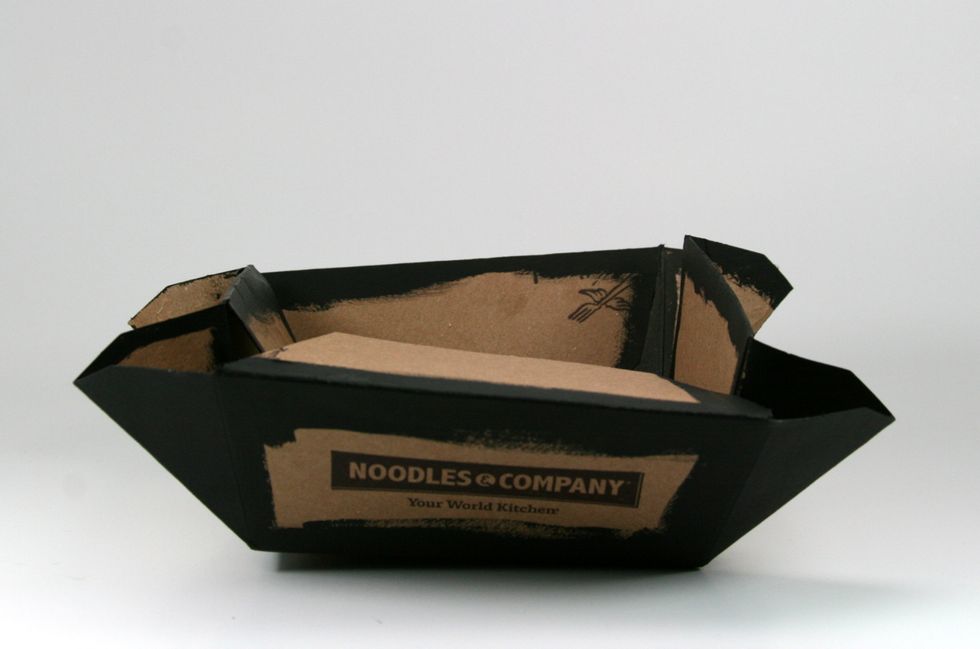 Pull the flaps apart and paint all inside and outside edges that won't be covered with paper. You'll want to use a really good strong adhesive to secure as you are attaching wax surface to each other.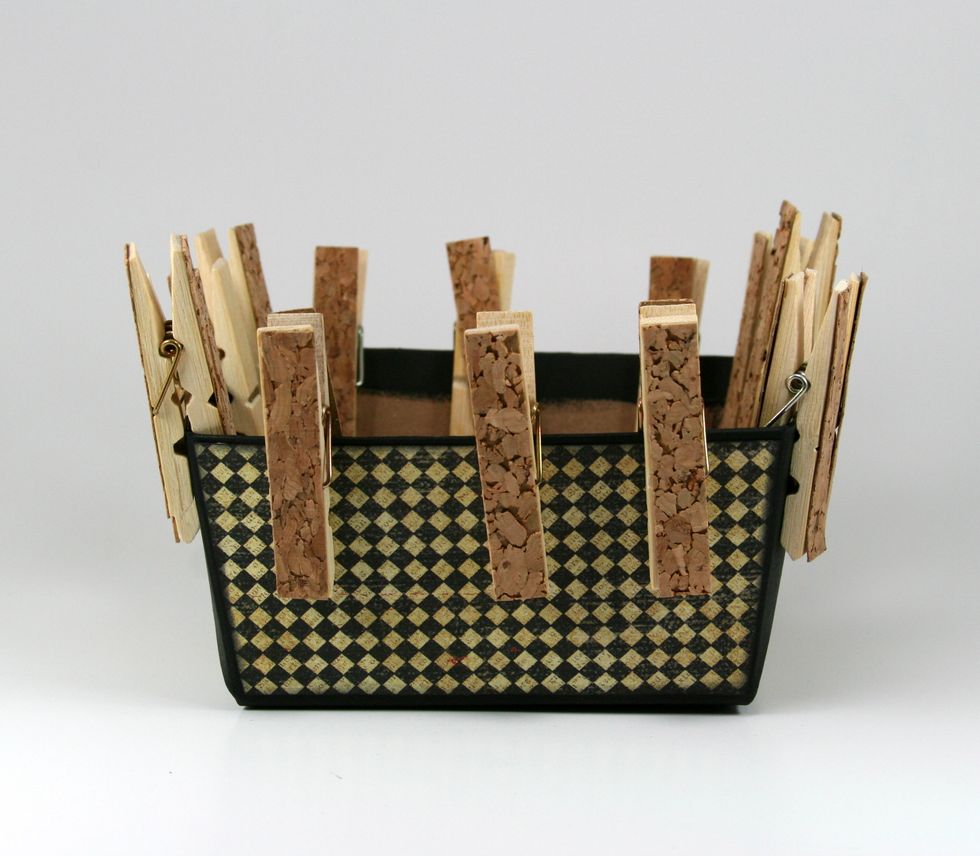 Begin covering with patterned papers. I used a wet adhesive to ensure a good bond so I secured the paper with clothespins while the glue sets up.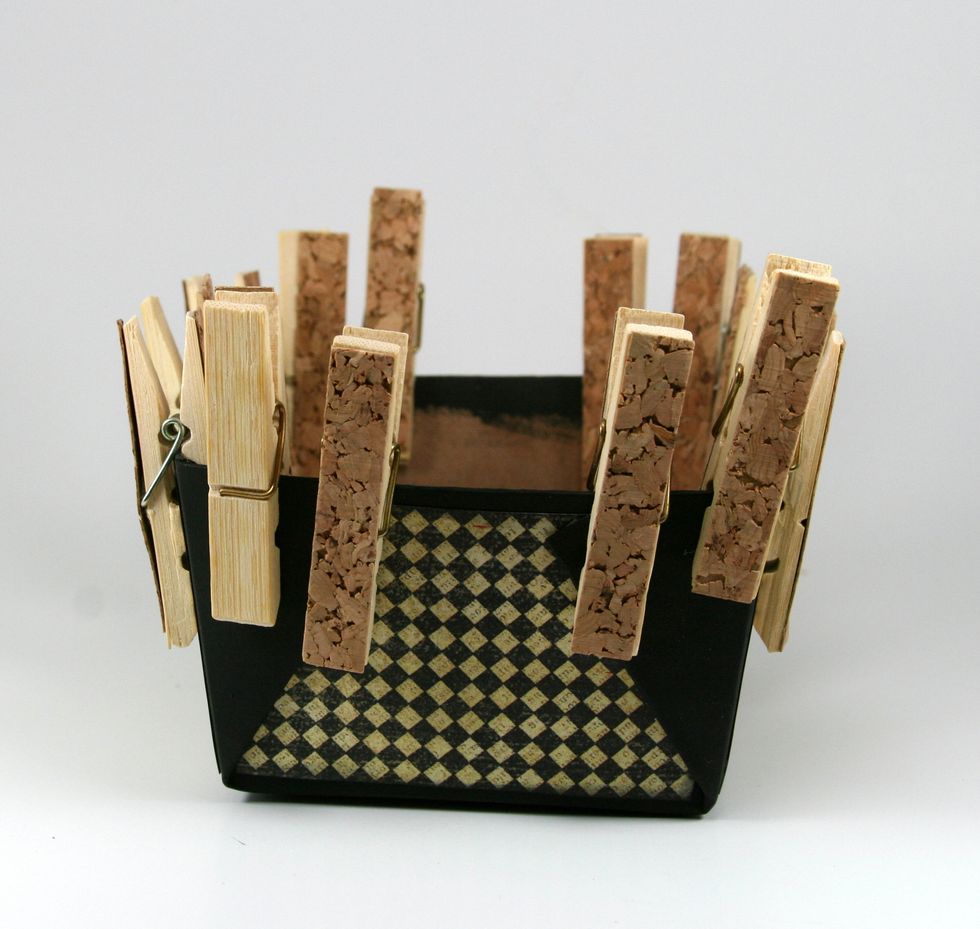 I finished the ends with the patterned papers tucked under to avoid the bulkiness of the flaps.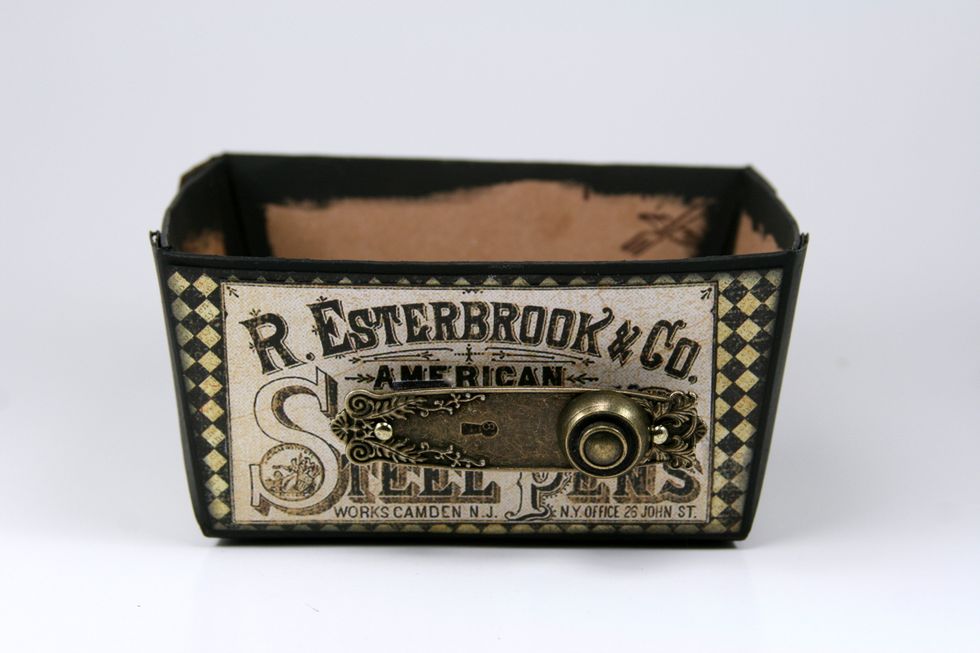 To finish the front I added a vintagy image and the Metal Door Plates & Knob.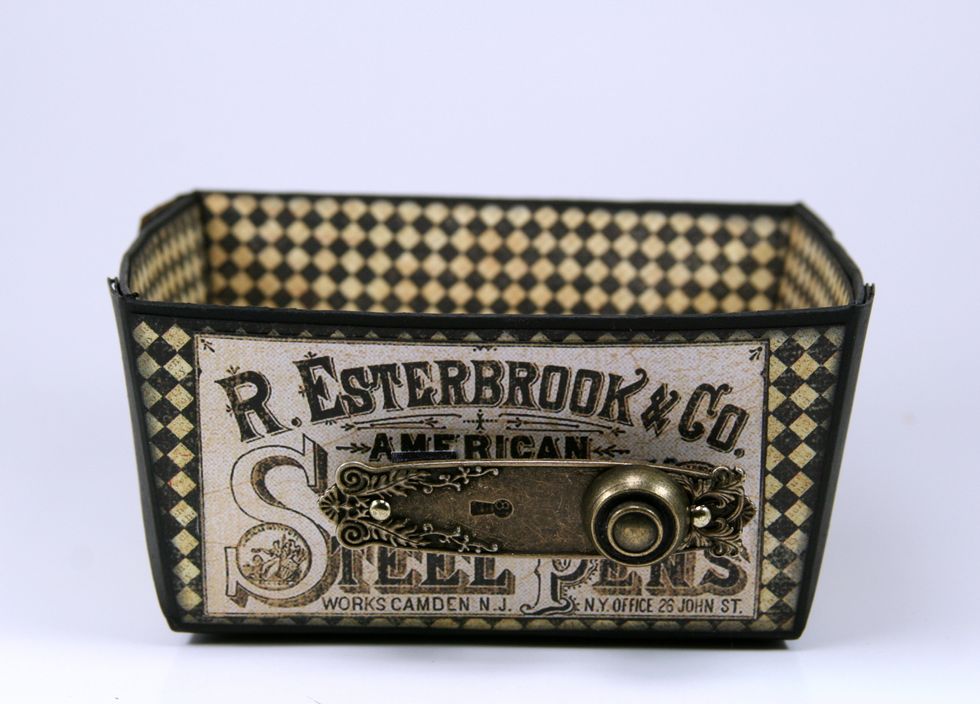 Make sure to finish the inside as well because it will show when the tags are removed.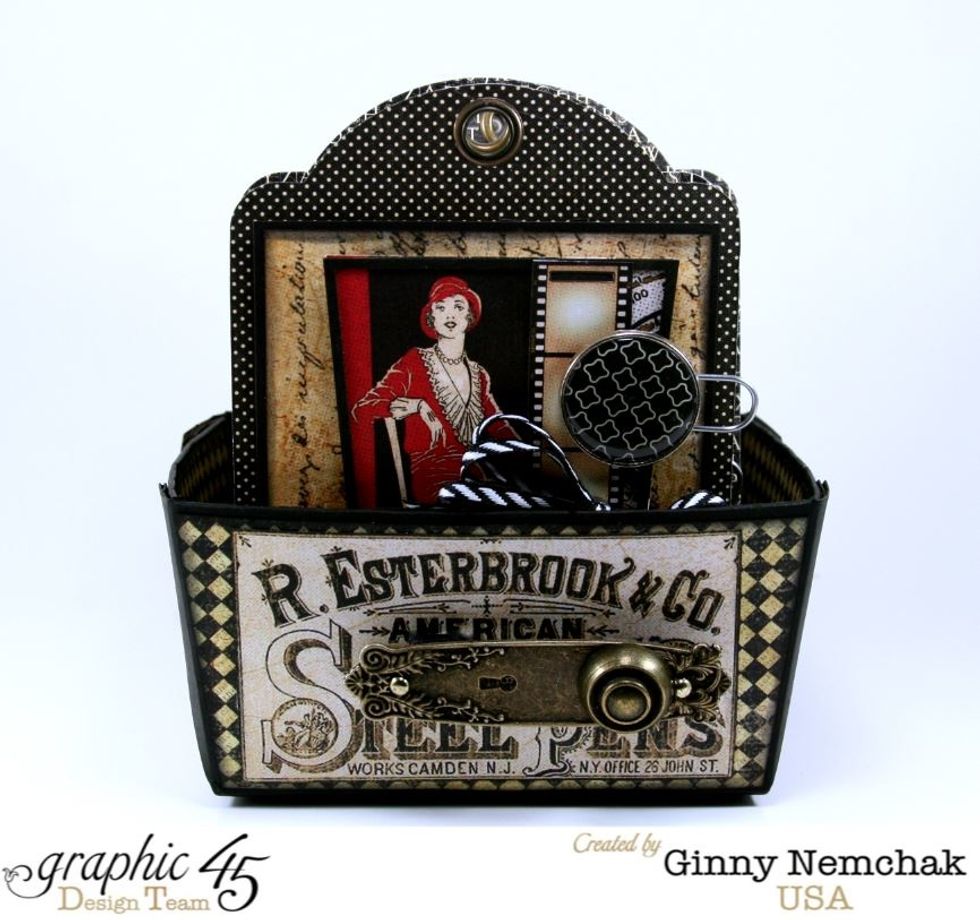 Now display tags created with Graphic 45 Communique inside the box. It's a great alternative to traditional scrapbooks and can be added to vintagy decor. Simply add pictures and journaling.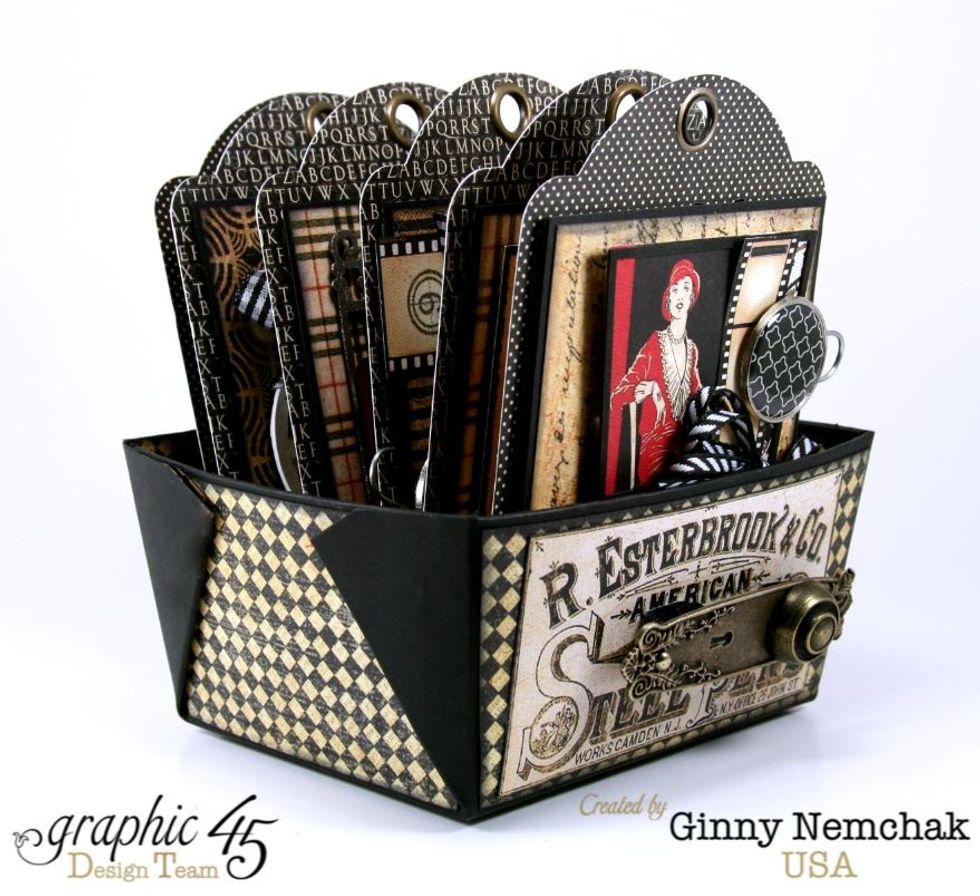 Adding lots of chipboard spacers will create nice sturdy bulky tags that fill in the box better and help to support them in the box without additional structure being added to the box.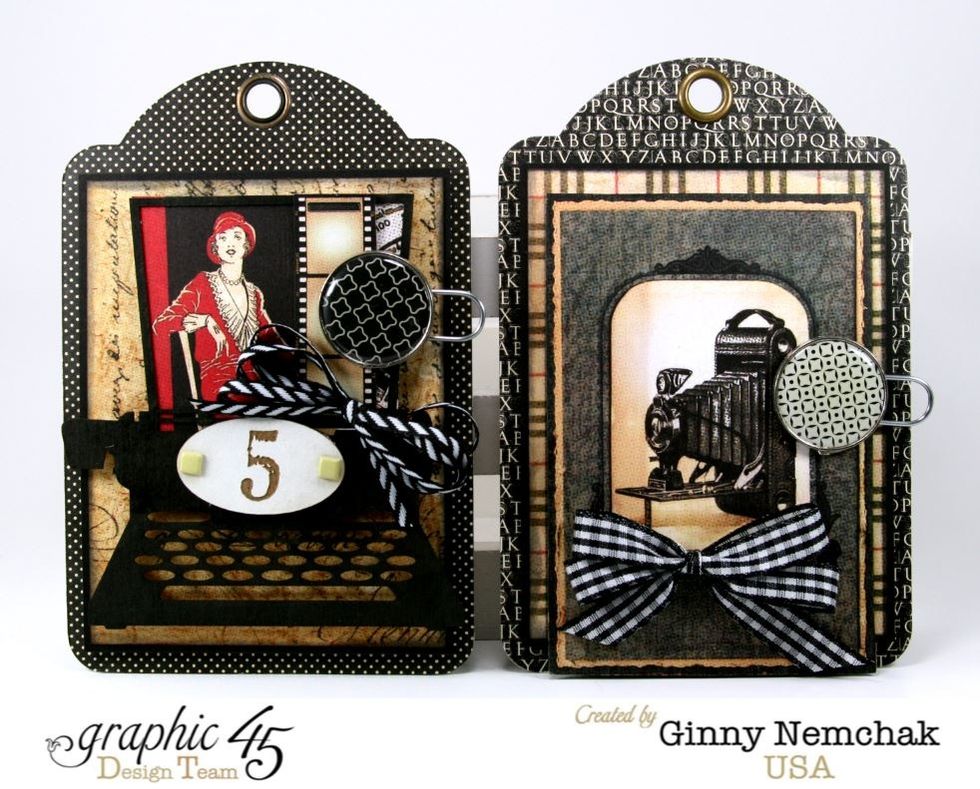 Adding trimmed images from the patterned papers will create unique but coordinated tags so they look good by themselves and when displayed together.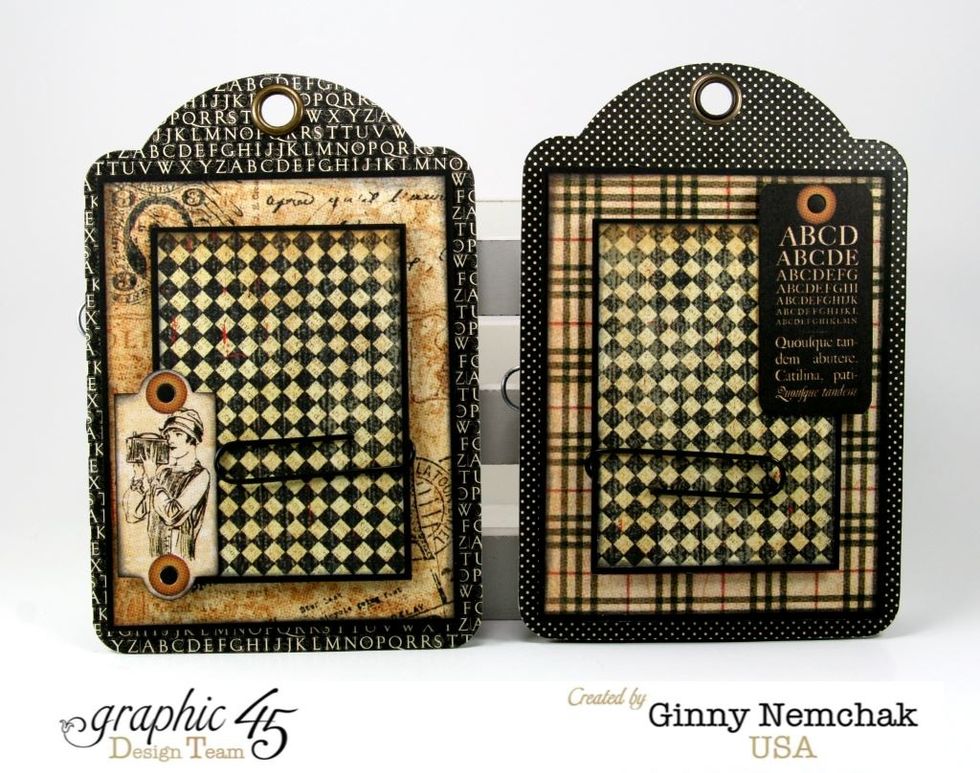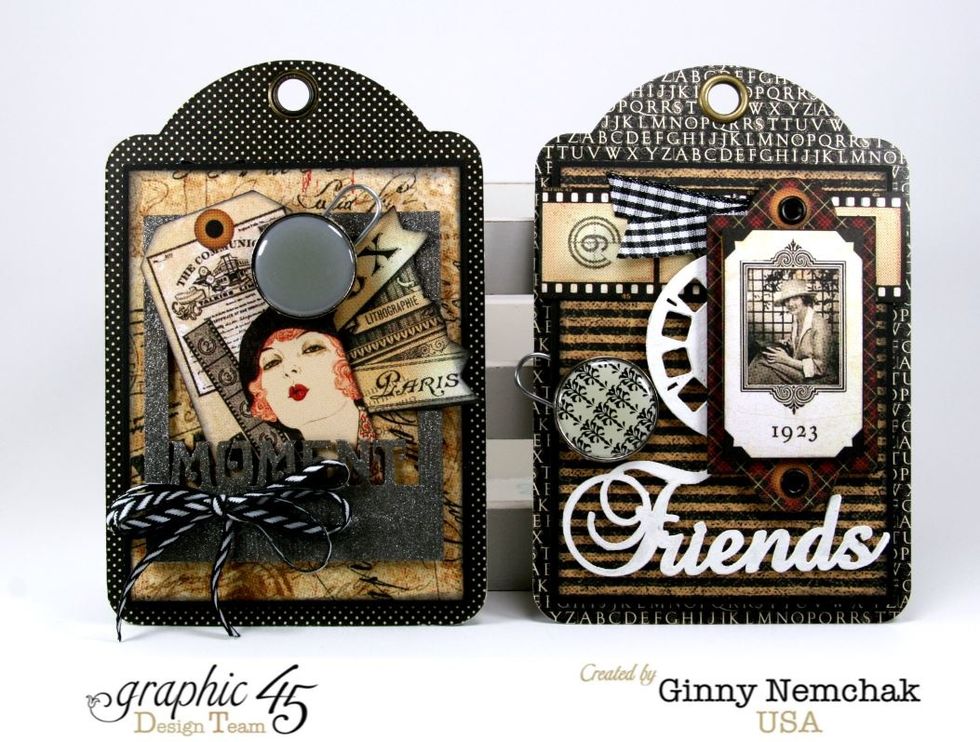 Why not include fun chipboard pieces altered to coordinate? These add a ton of character and detail.
These large clips are not only pretty but practical as well. Simply tuck pictures in behind to secure them to the tags. This is especially handy if there is writing on the backs you want to preserve.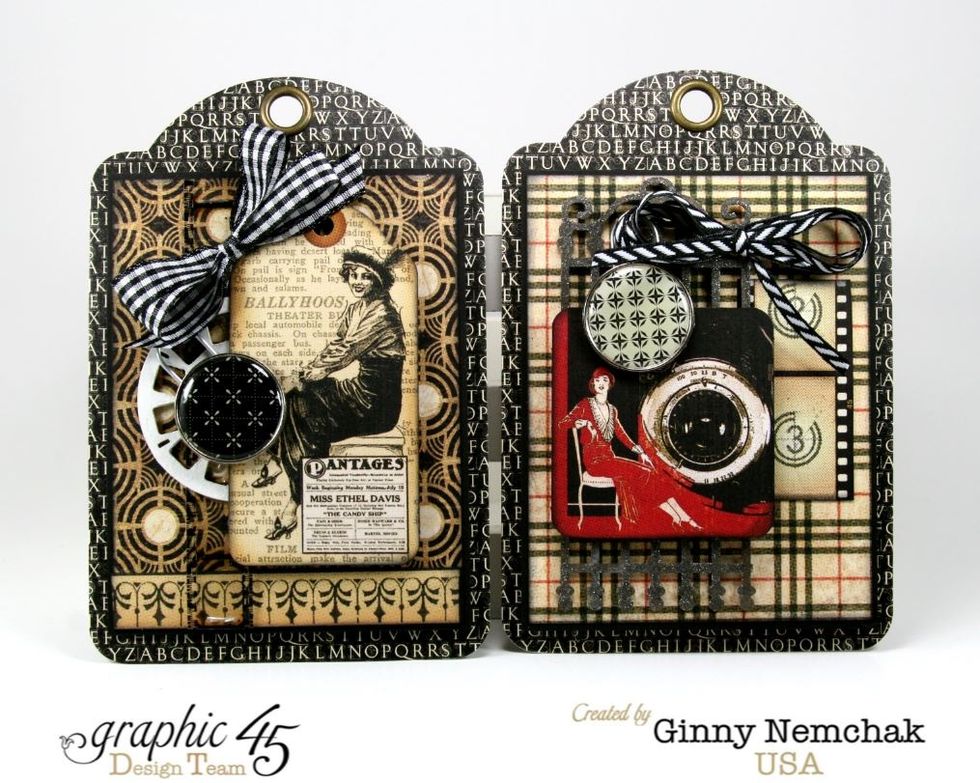 I used bows and clips on each tag....but change the patterns to give a unique but coordinated look.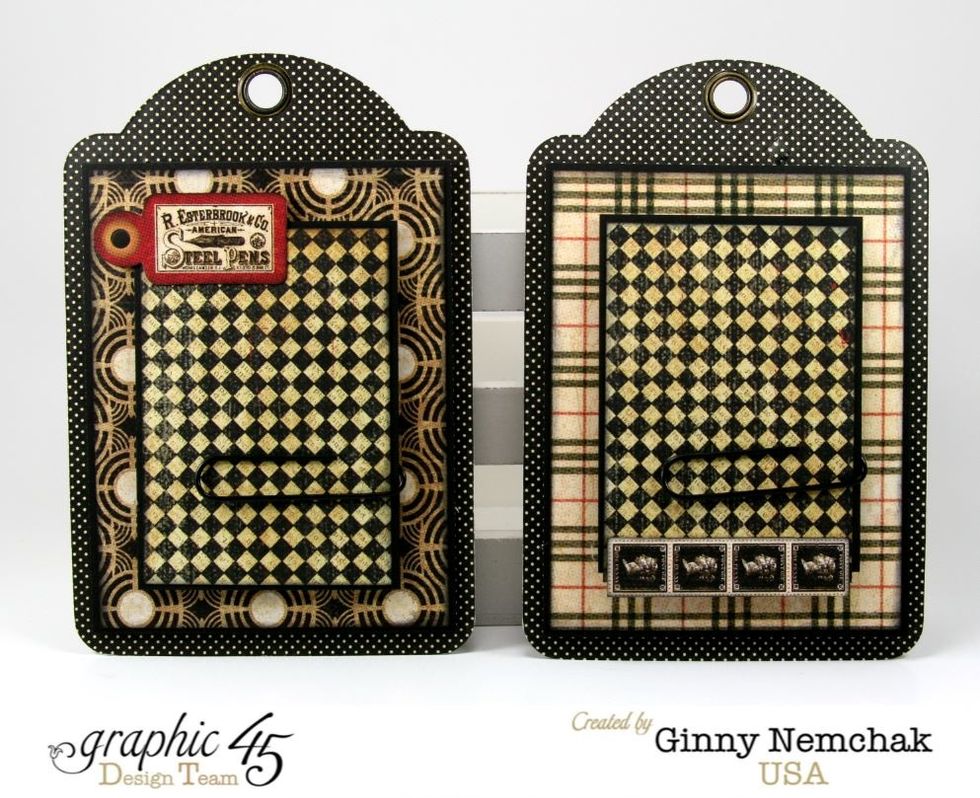 I used the new Graphic 45 Staples Alpha Banner Tags. Since they are already finished with coordinating patterns it saved a ton of time ...supplies and bulk. That's a craft win!!!!
Graphic 45 Communique~Postage
Graphic 45 Communique~Classy Correspondence
Graphic 45 Communique~Shutter Speed
Graphic 45 Communique~Pen In Hand
Graphic 45 Communique~Photogenic
Graphic 45 Communique~Communique Tags
Graphic 45 Staples~Alpha Banner Black
Graphic 45 Staples~Metal Door Plates & Knobs
Gypsy Soul Laser Cut Chipboard Embellishments
Black Cardstock
Black Paint
Distress Ink~Black Soot
Take Out Noodle Box
Really Reasonable Ribbon Trims
Designer Paper Clip Variety