For a printable version of the pattern used for this puzzle do a screen capture of the pattern shown on my Flickr website.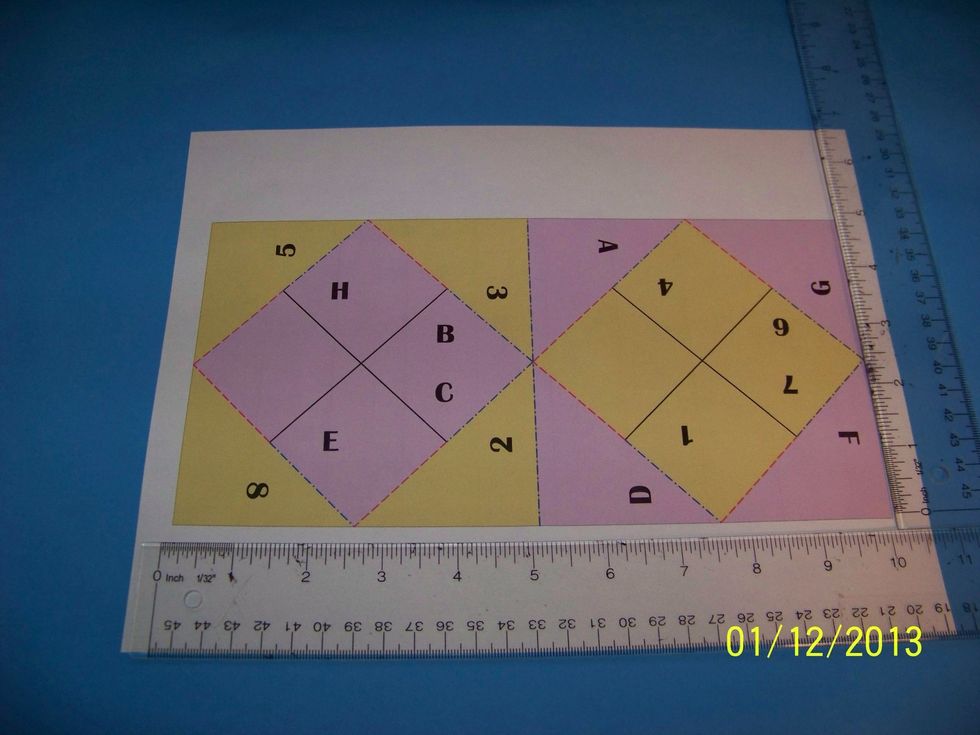 Draw or print the pattern shown on a sheet of printer paper. Use colored pencils or pens. Alternately you can draw using a computer program.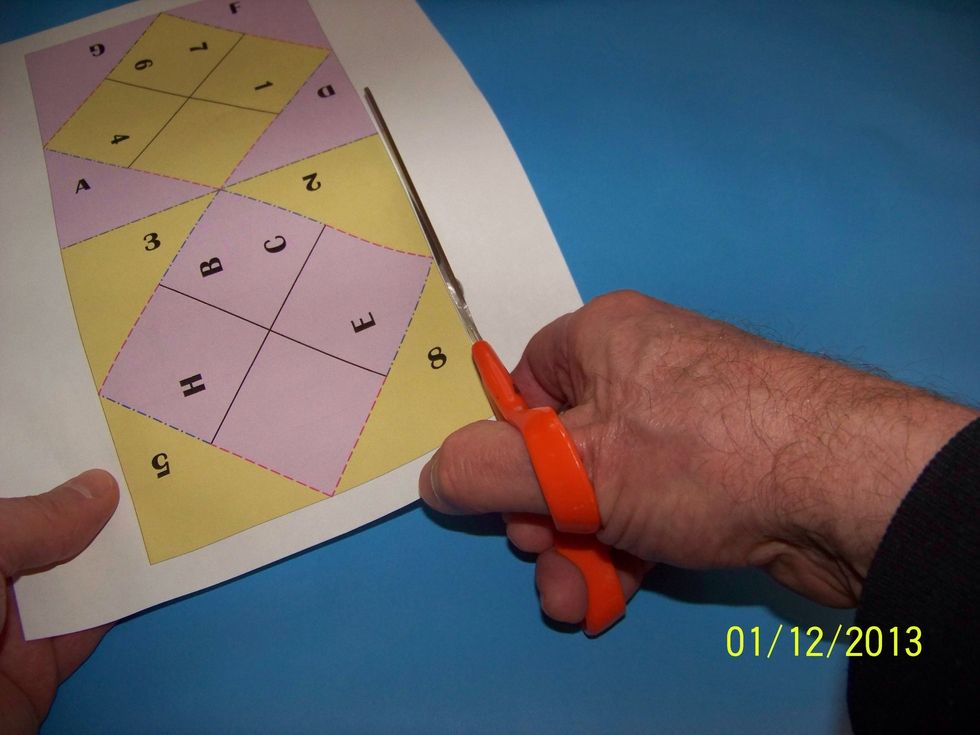 Cut out the large rectangle.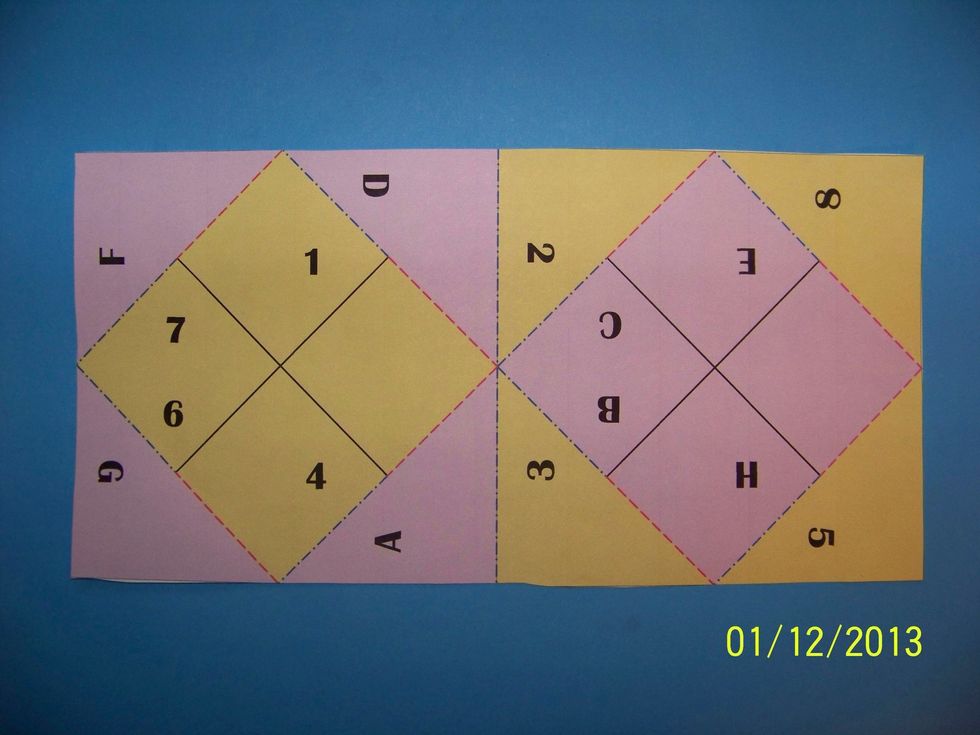 The completed rectangle should look like this. Notice the orientation of the numbers and letters.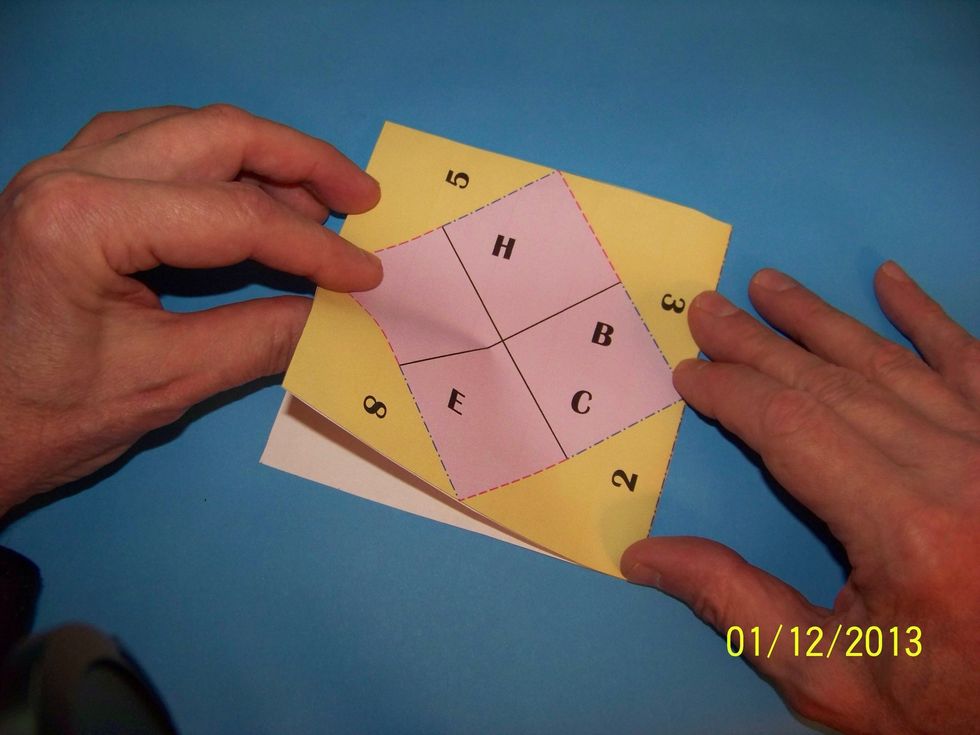 Fold the rectangle in half with the pattern showing on the front and back.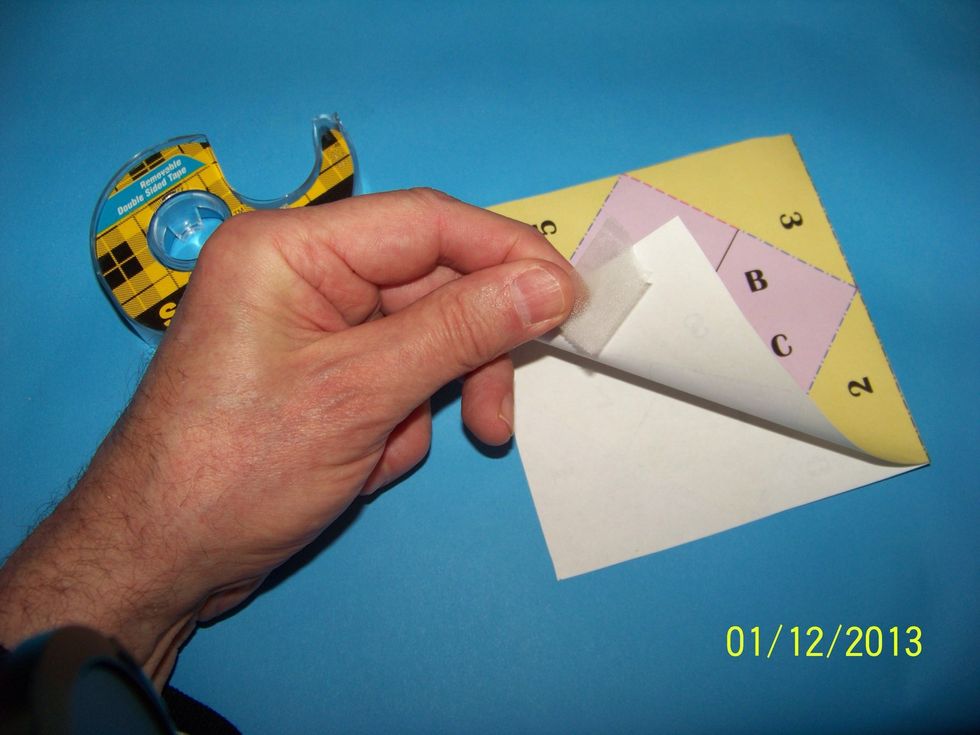 OPTIONAL - tape or glue the two sides together. The puzzle will work fine without this step but it may be a bit more durable.
Fold the square in half matching the parallel edges.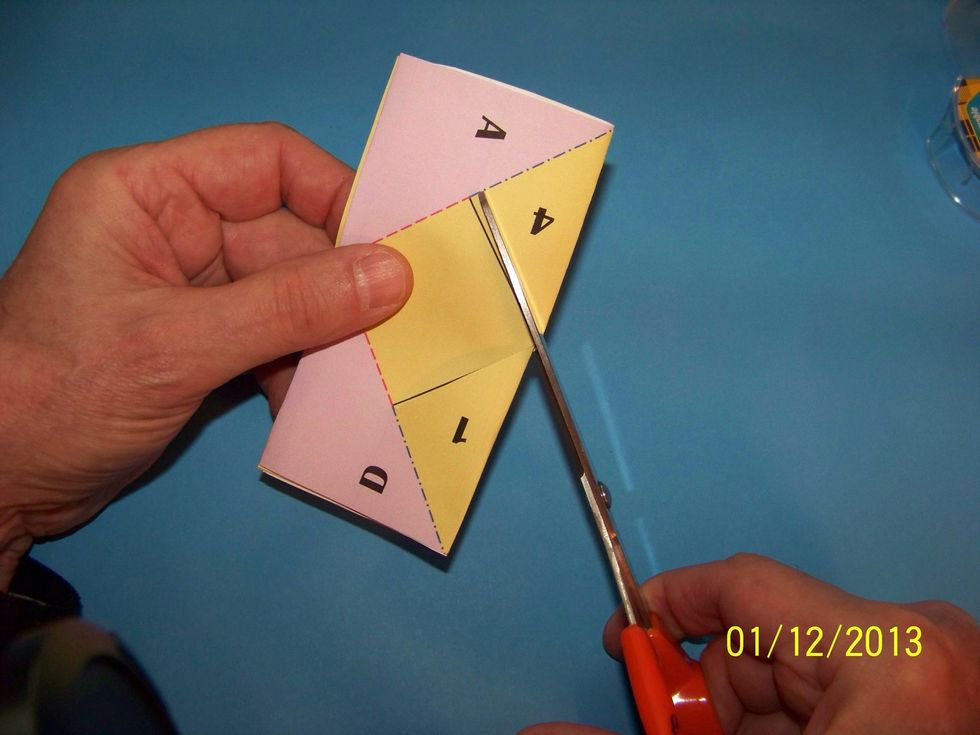 Cut from the center of the fold to the center of the dotted line. Repeat this cut to the other dotted line. See the next video before cutting.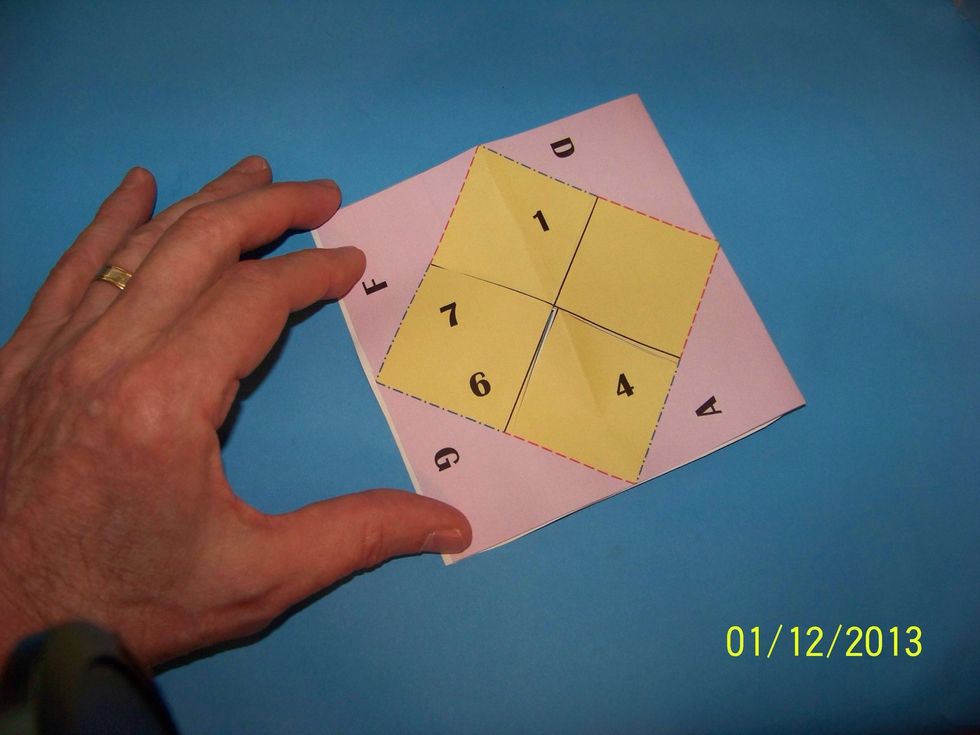 Unfold the last step. There should be an "X" cut in the center.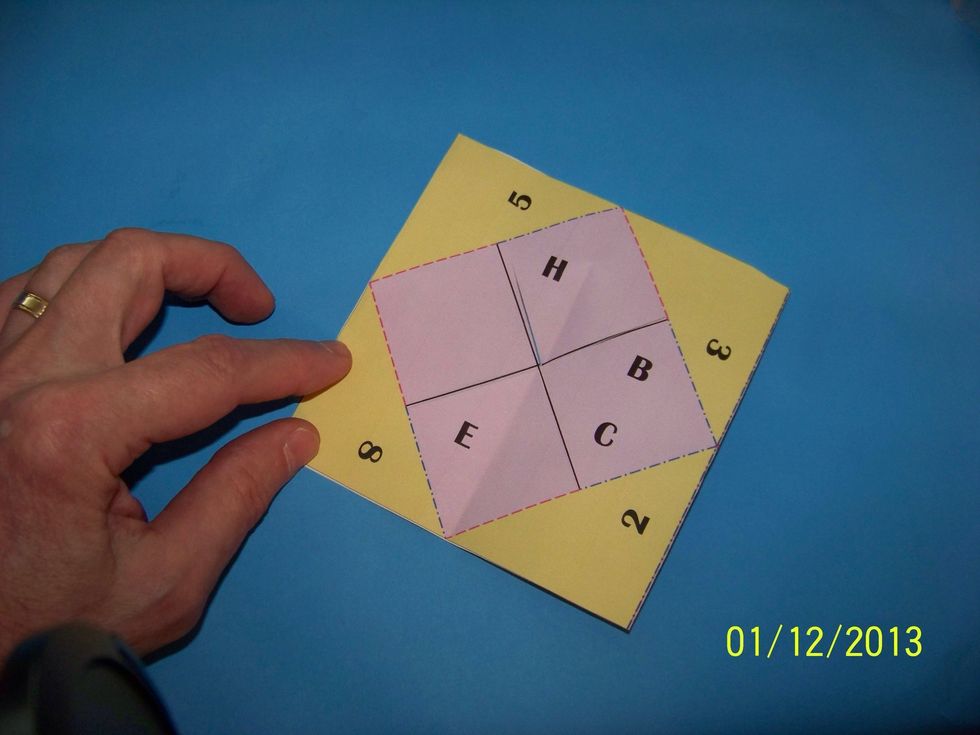 The puzzle is complete.
Solve the puzzle! See the rules in the next step. SCAN DOWN TO SEE ALL RULES.
Rules for solving the puzzle. * Make no more cuts or tears. * Use no more tape or glue. * Make all the numbers appear on one side of the puzzle. * The letters should all appear on the other side.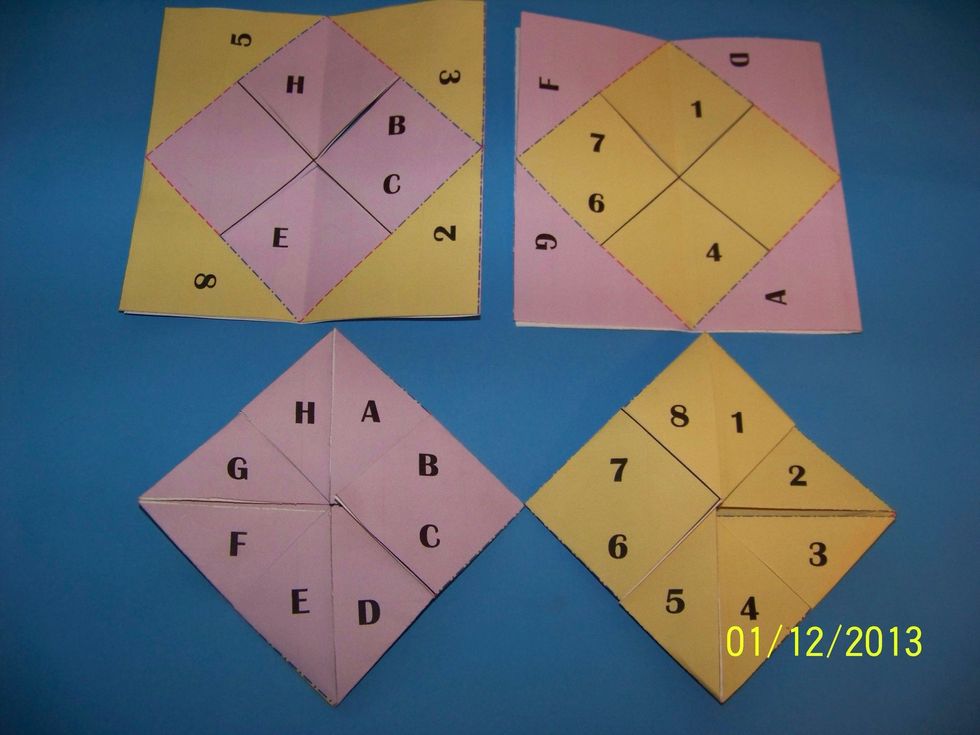 The top pictures show the front and back before being solved. The bottom pictures show the front and back after being solved. Good luck!
If you solve the puzzle. Leave A positive comment but do not give away the solution. After I see enough positive comments, I will reveal the solution.
For a greater challenge look at my Flickr site to see the original created entirely from one UNCUT rectangle.
1.0 Sheet of printer paper
Materials or printer to make patterns
Scissors
Tape (optional)