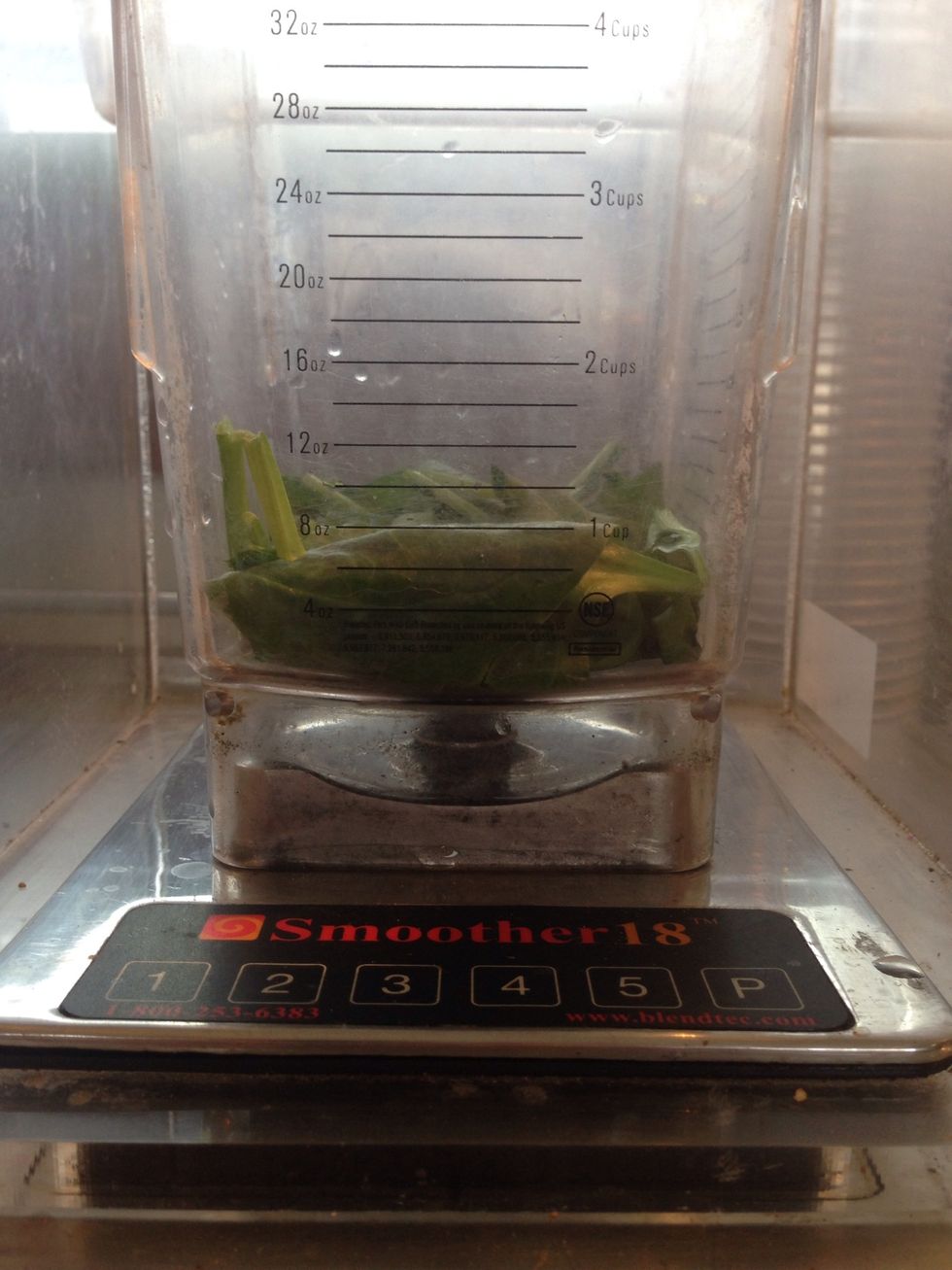 First add 1 cup of fresh spinach to your blender.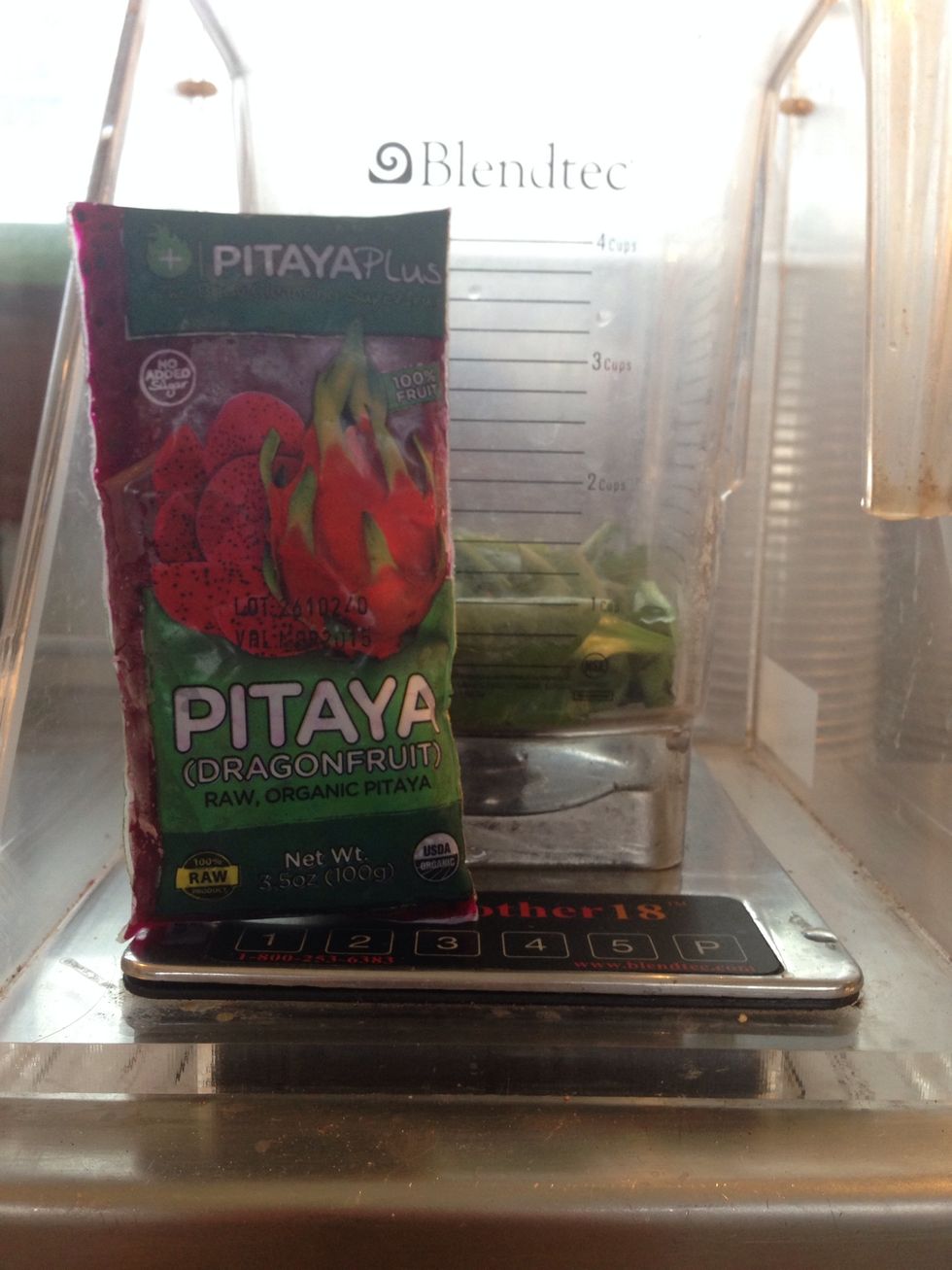 I order these AMAZING packets of frozen Pitaya (dragon fruit) from a company called Pitayaplus+. Pure fruit!!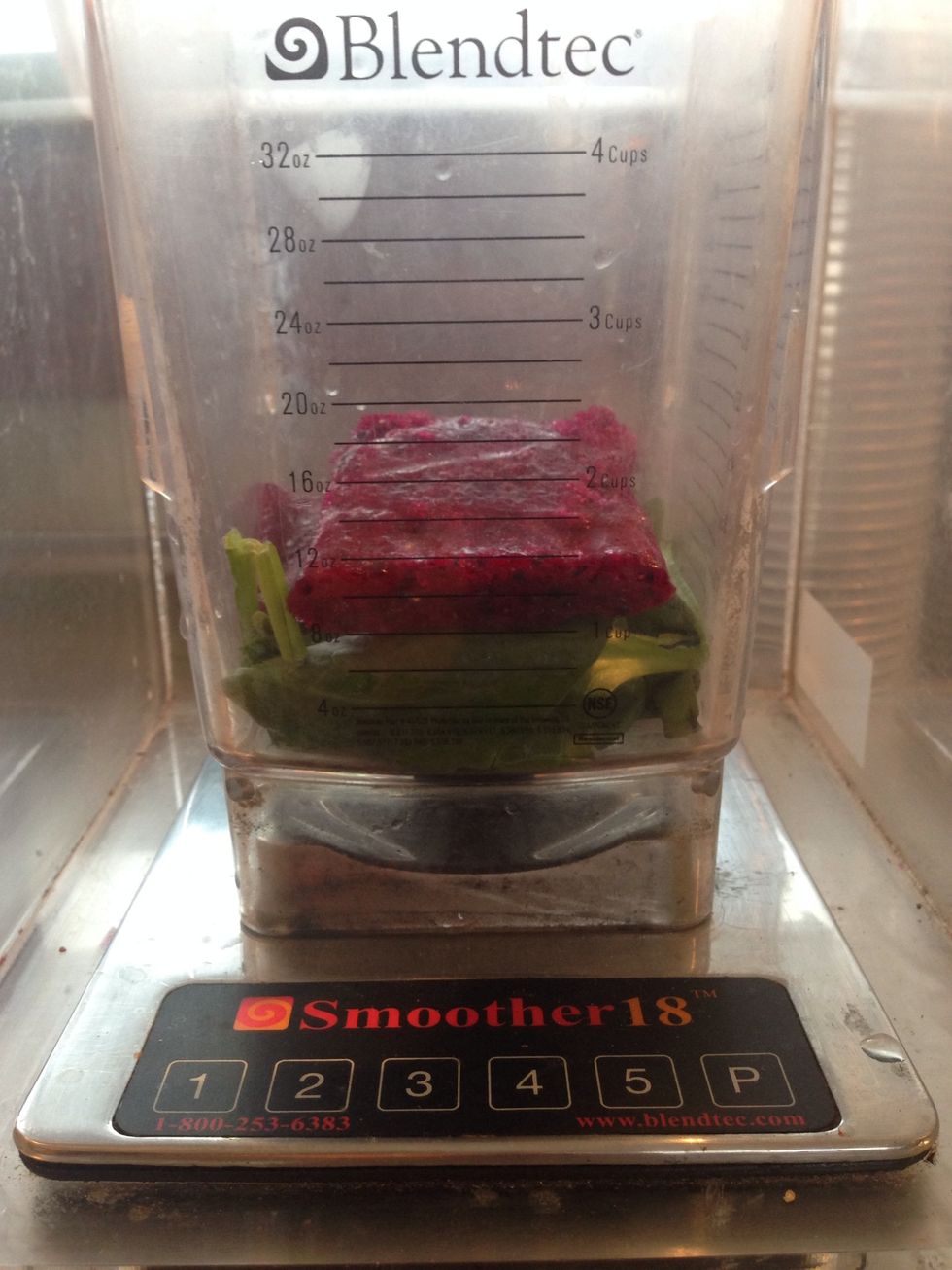 Add your frozen Pitaya packet to the blender.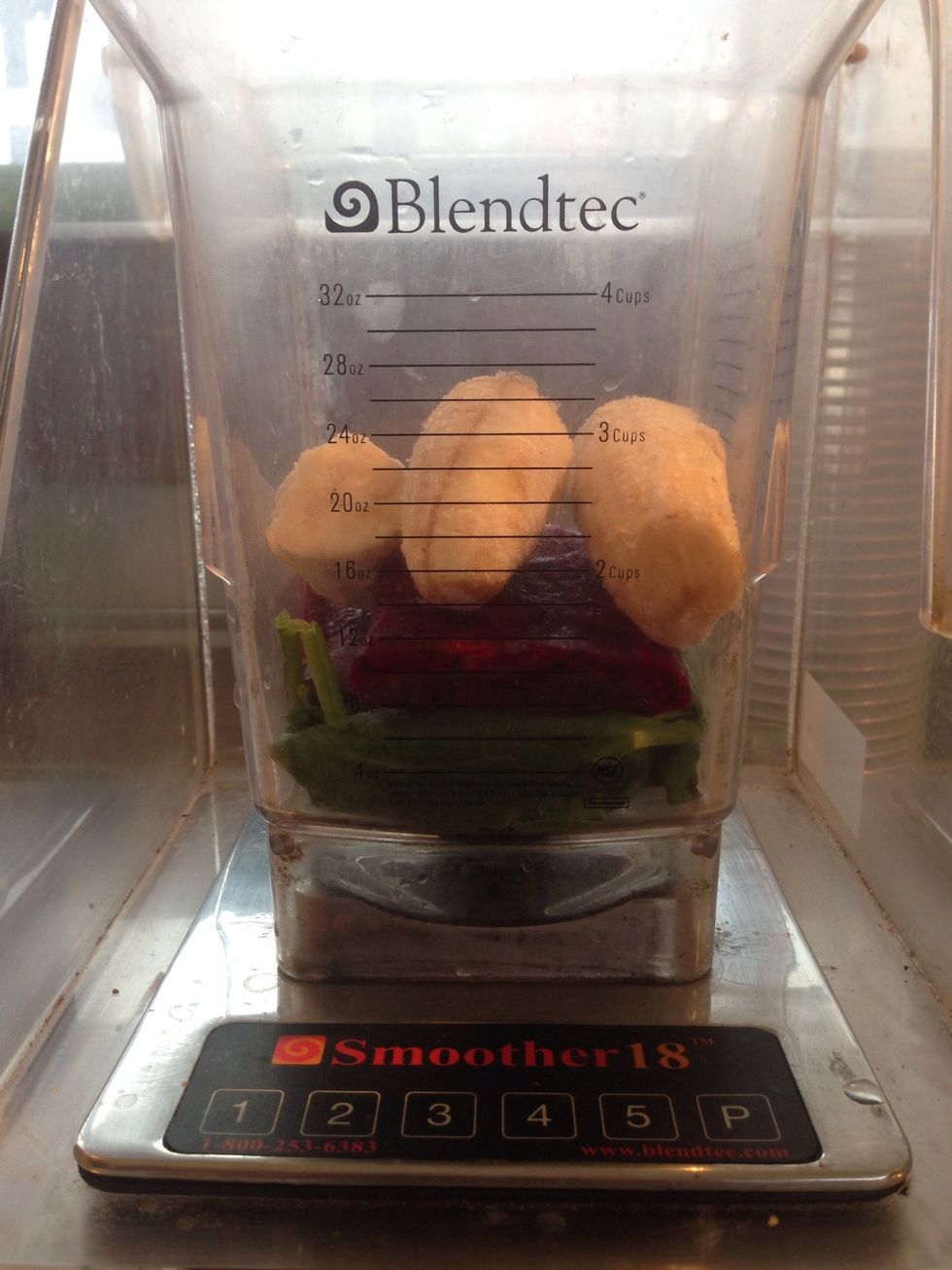 Next add 1/2 of a frozen banana in the blender. I prefer to chop it into pieces because it allows me to blend it better and faster.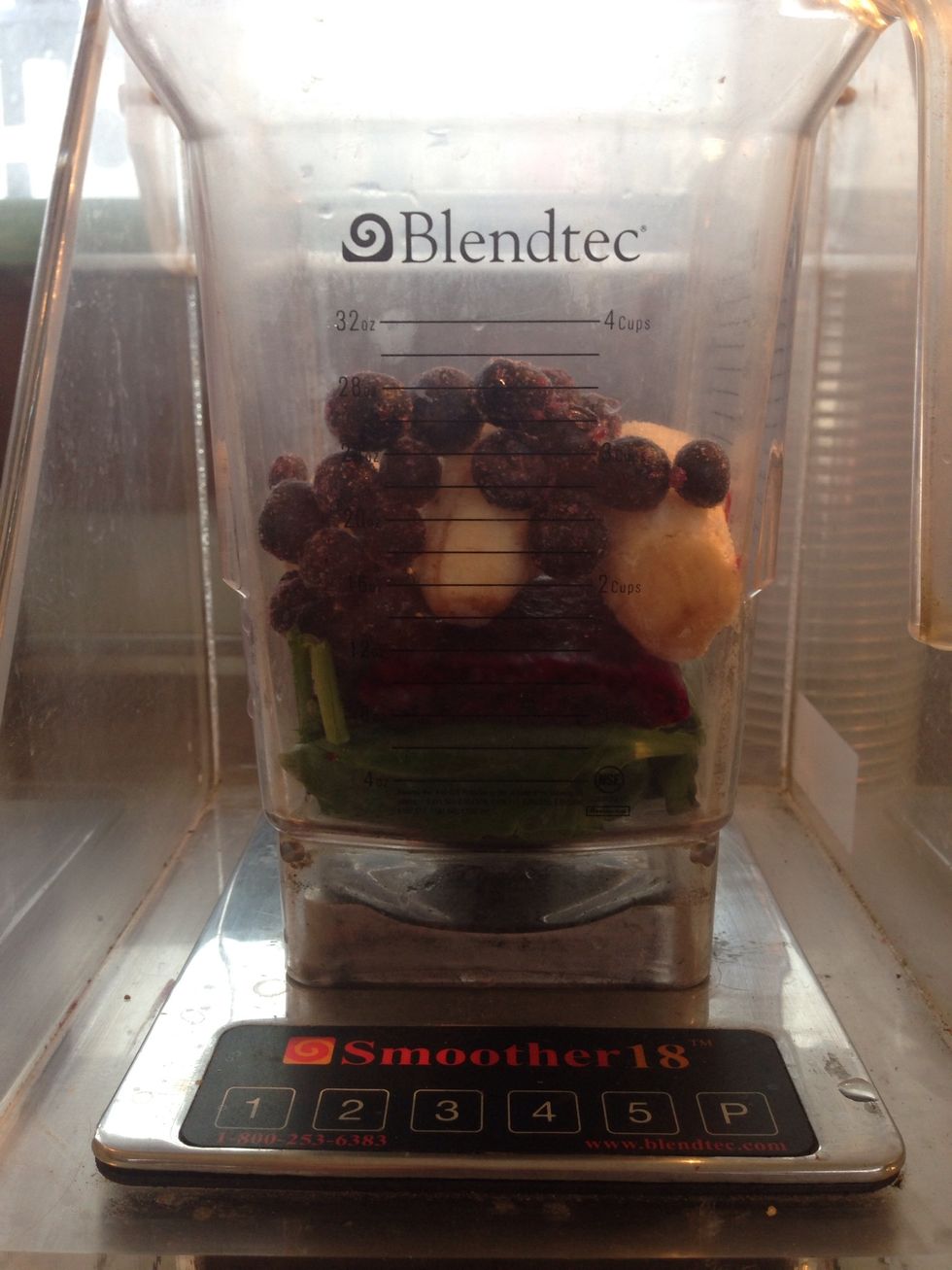 Frozen blueberries come next...Toss them right in!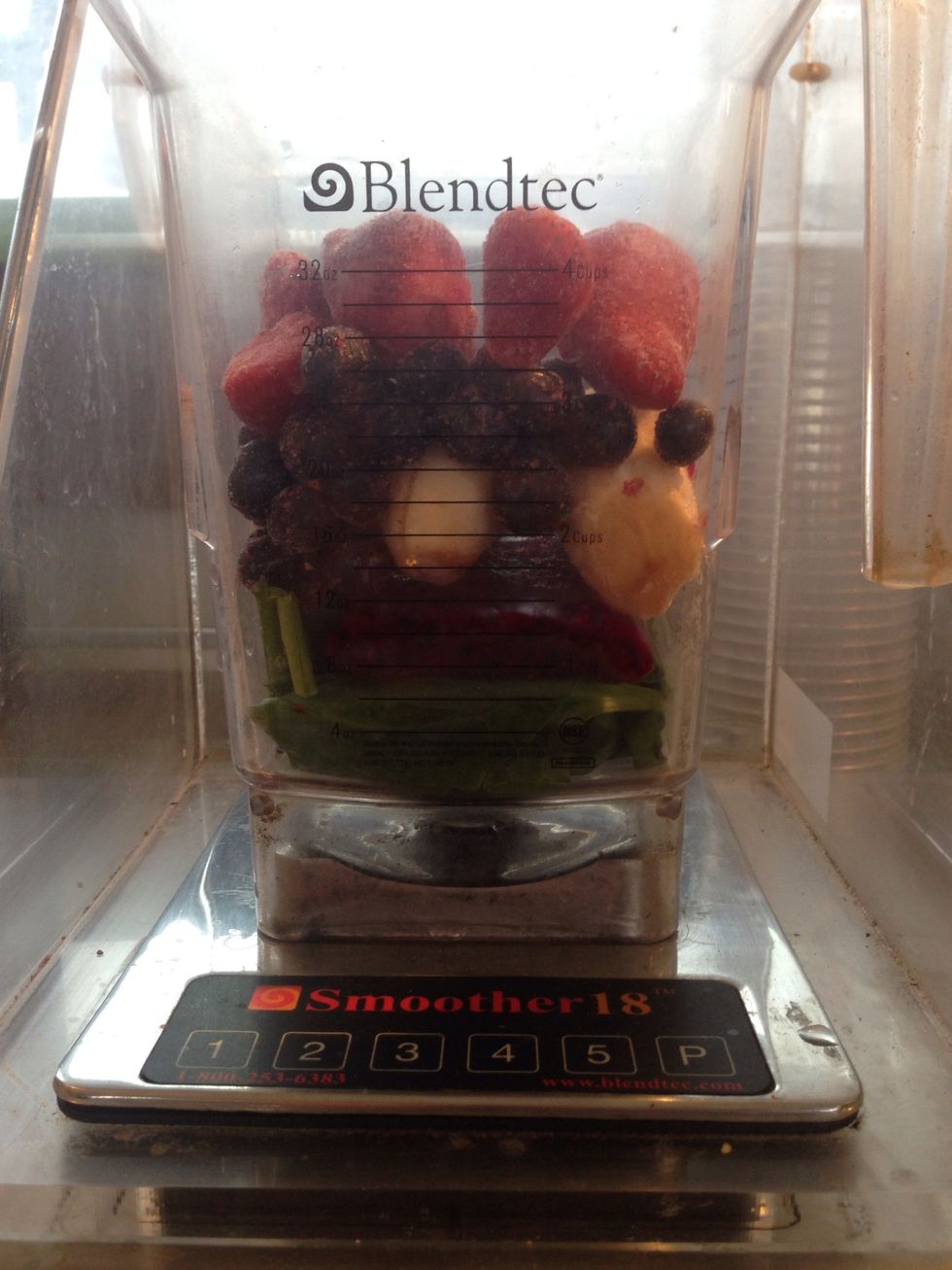 1/3 cup of frozen strawberries go right on top! (Or you can judge how many to use depending on how large your strawberries are.)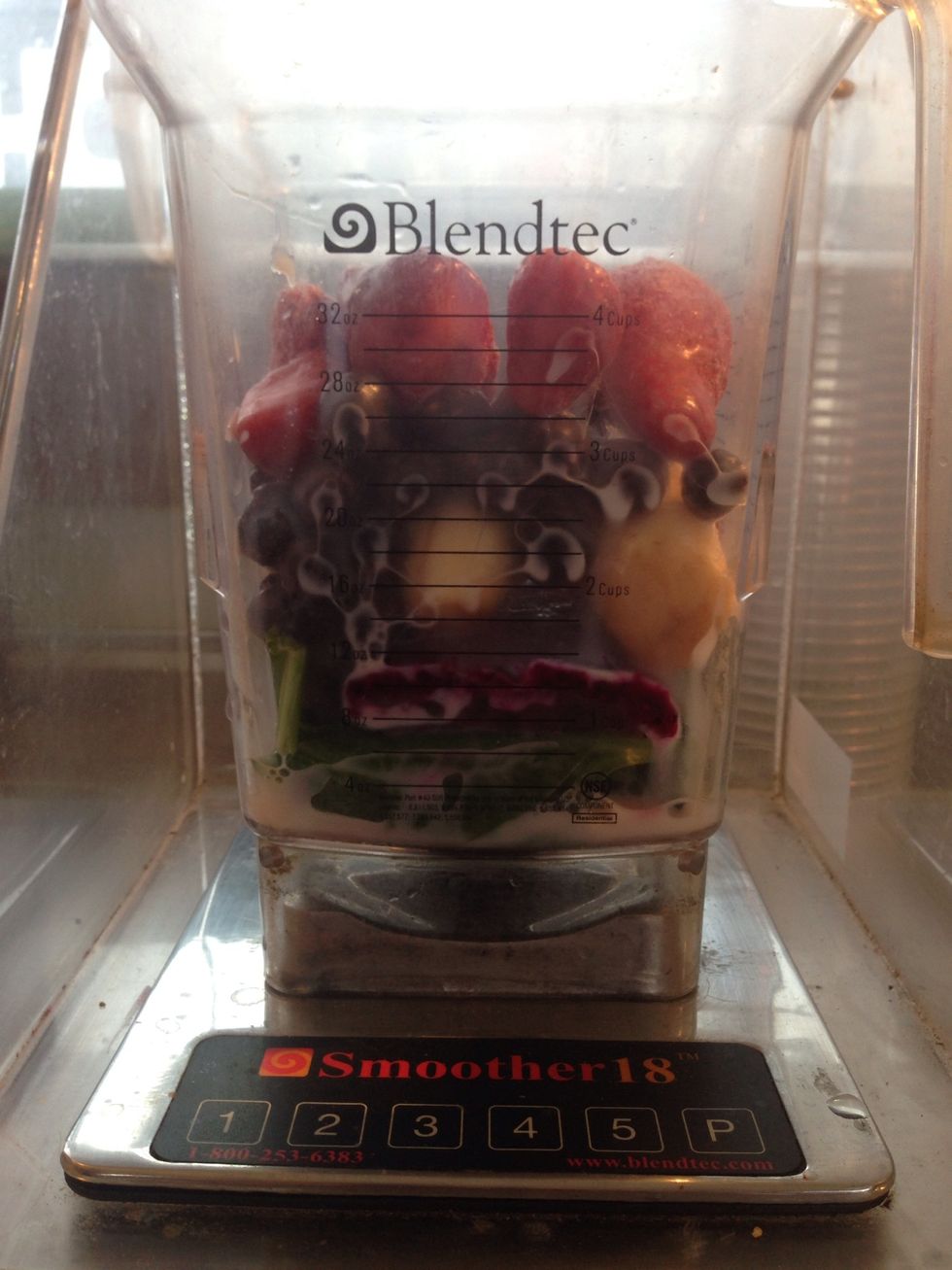 Next comes your almond milk. Fill up to the 2 oz line on your blender(obviously after you've added all other ingredients) If you're allergic to nuts you can always substitute for soy milk!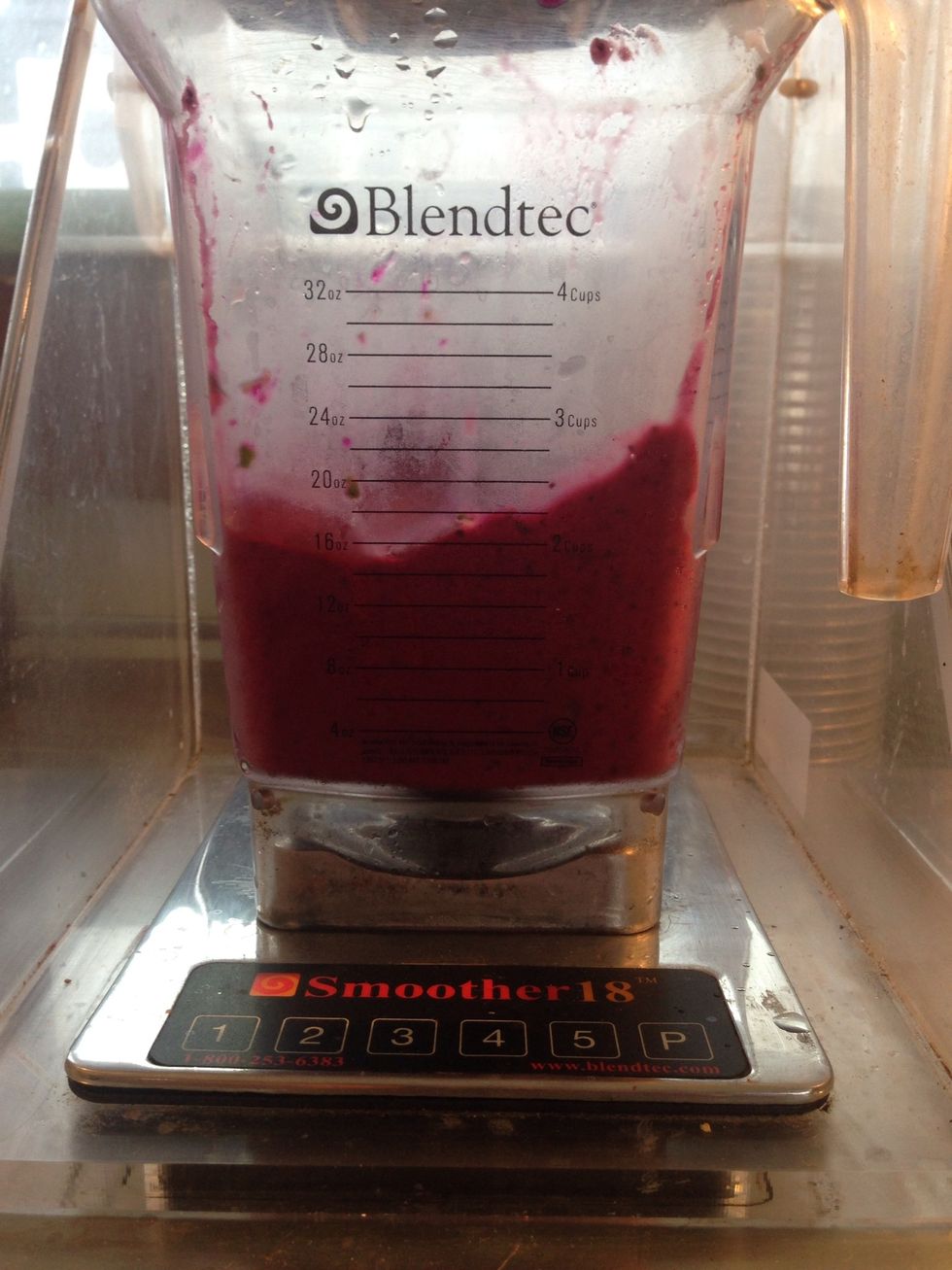 This is what your blended bowl should look like! A little bit thicker consistency than most smoothies.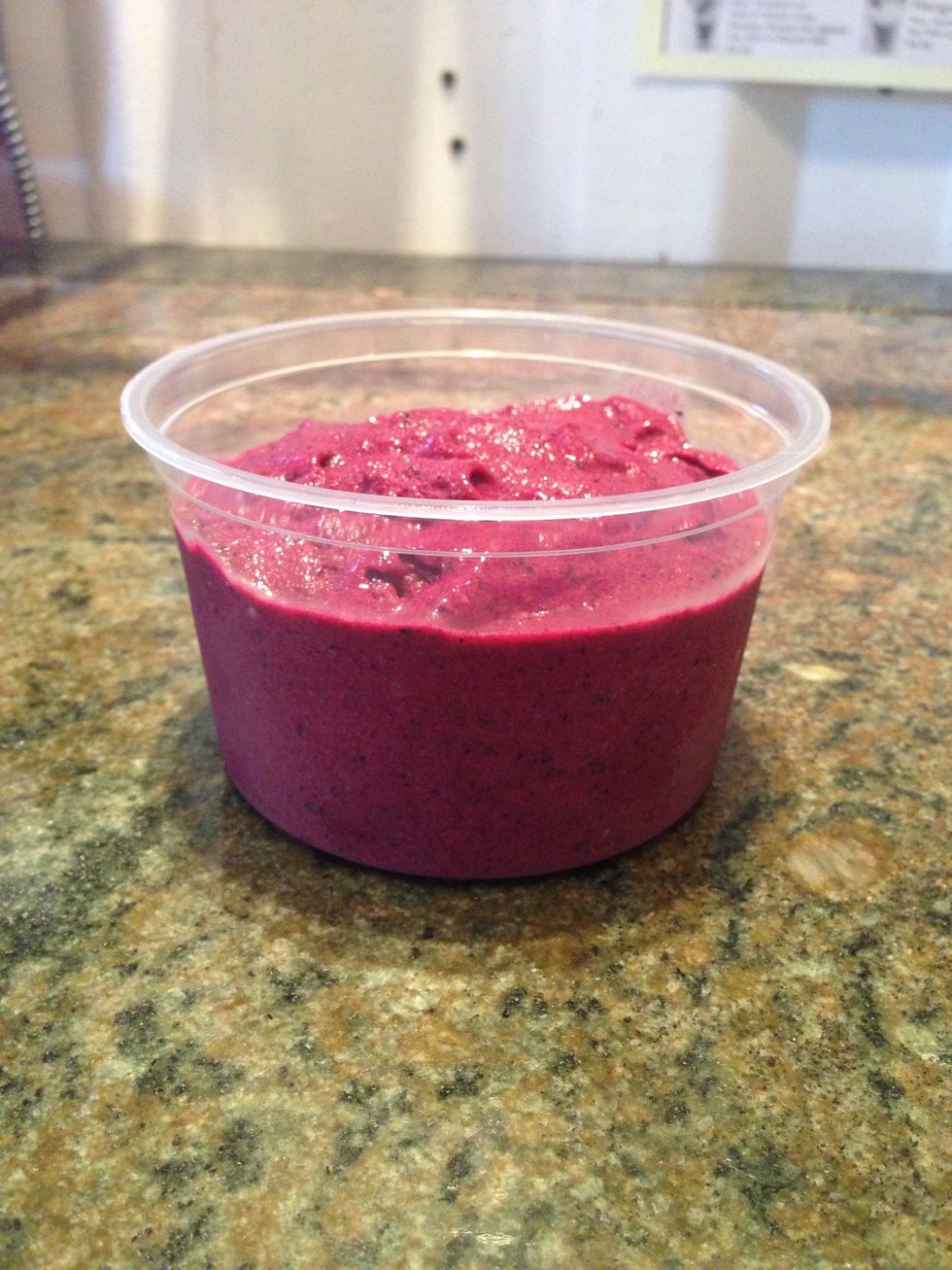 Now throw that yummy-ness in a bowl and get ready to top with some amazing things!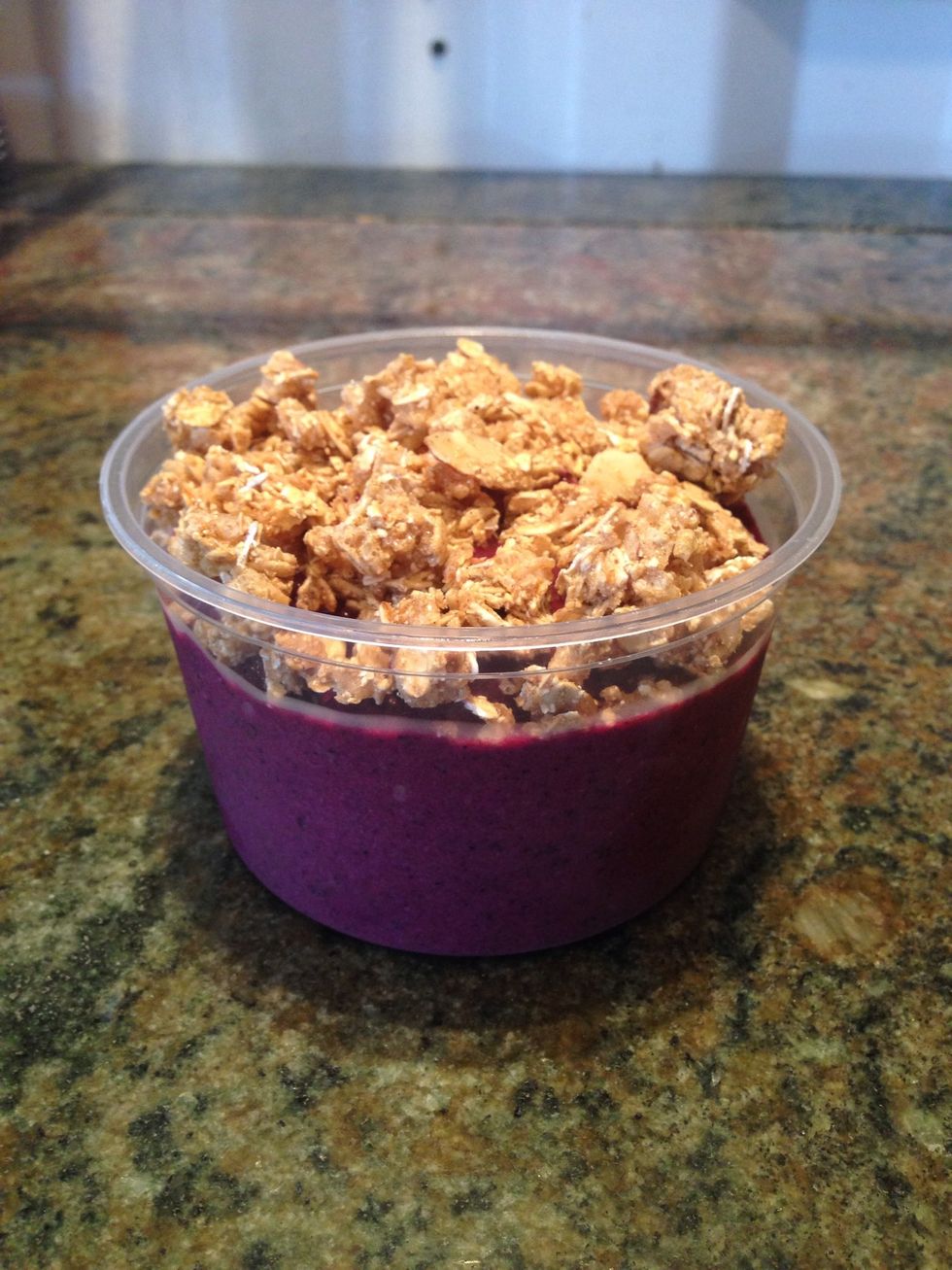 Homemade granola goes on first!
Fresh cut slices of banana come next. Judge how many you put on by how much you love bananas!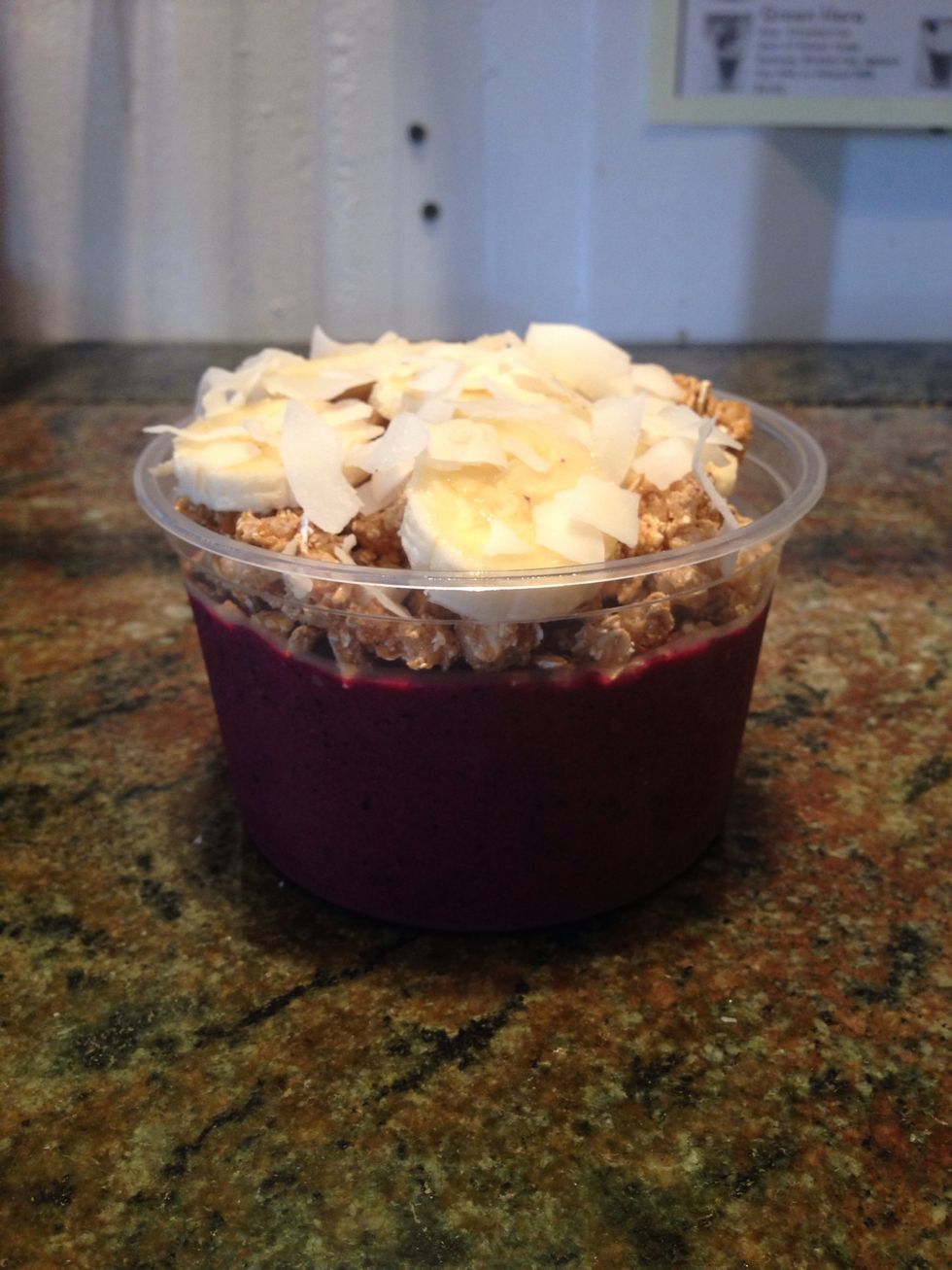 Sprinkle those lovely coconut shavings right on the bananas.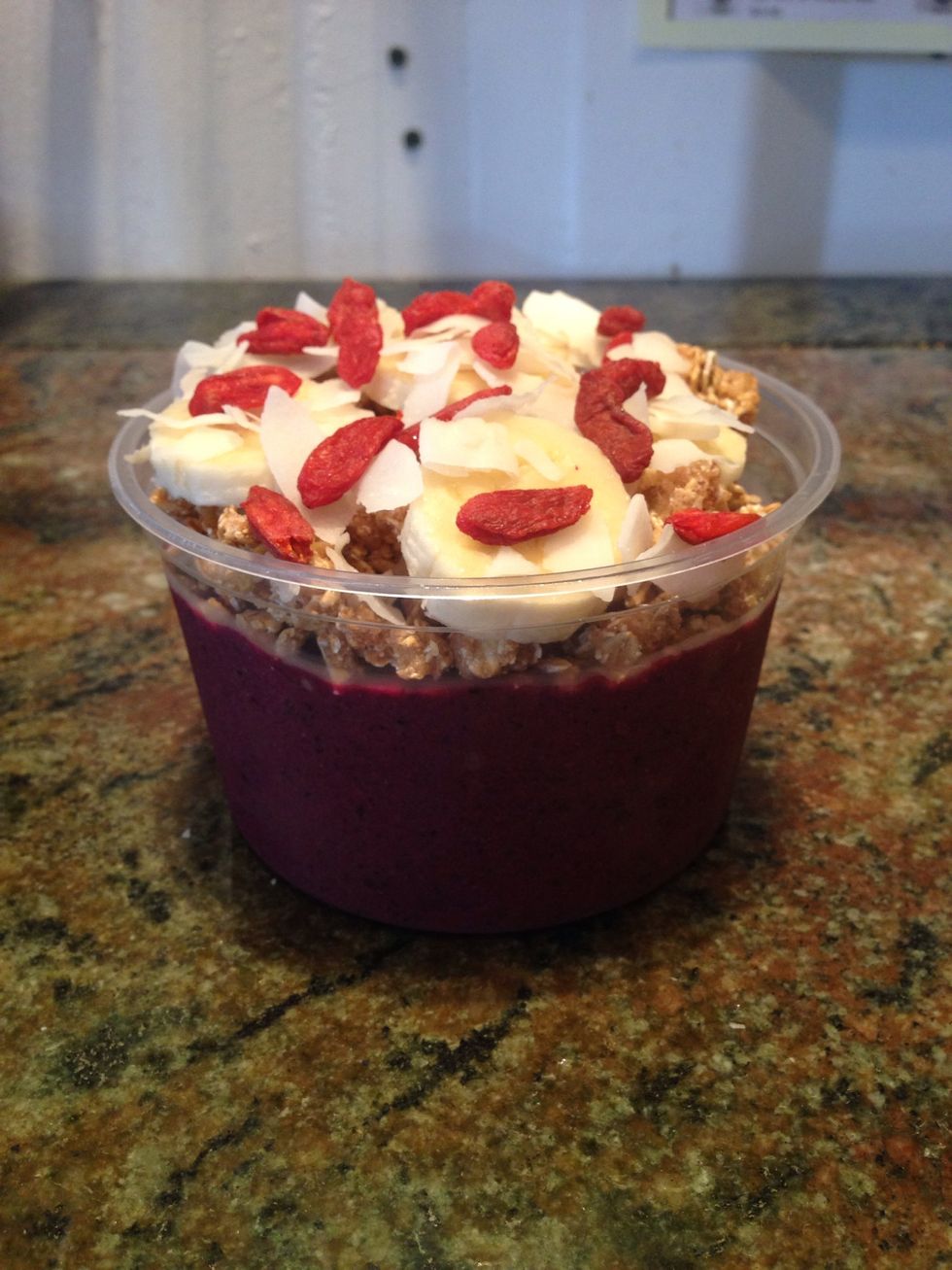 Next are Goji berries! They are a natural remedy for diabetes, hypertension, malaria and fever! They help to get beautiful skin, have been known to boost the immune system and have lots of vitamin C!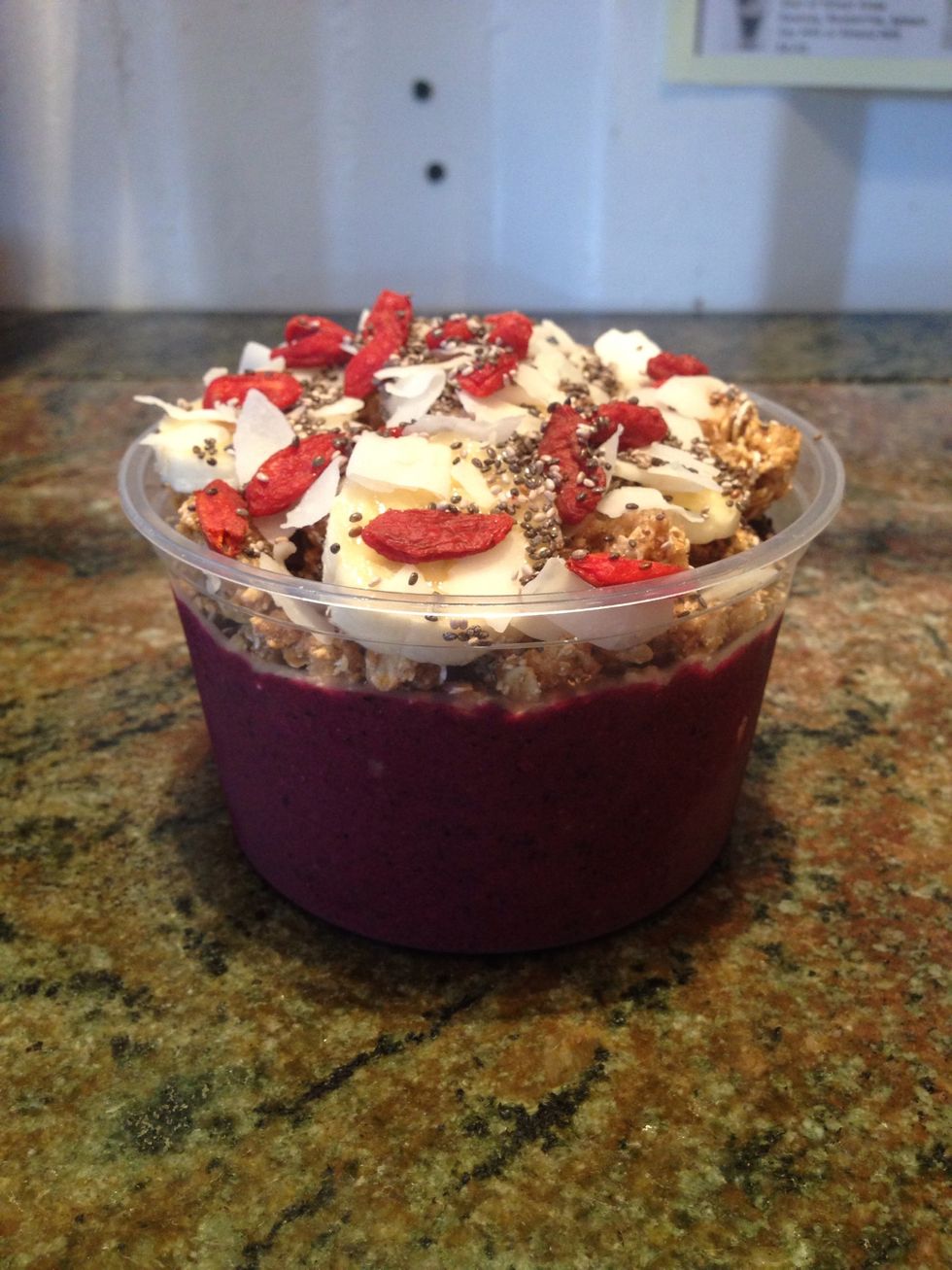 Chia seeds can be sprinkled or dumped on top!! They get added to most of my meals and this is no exception.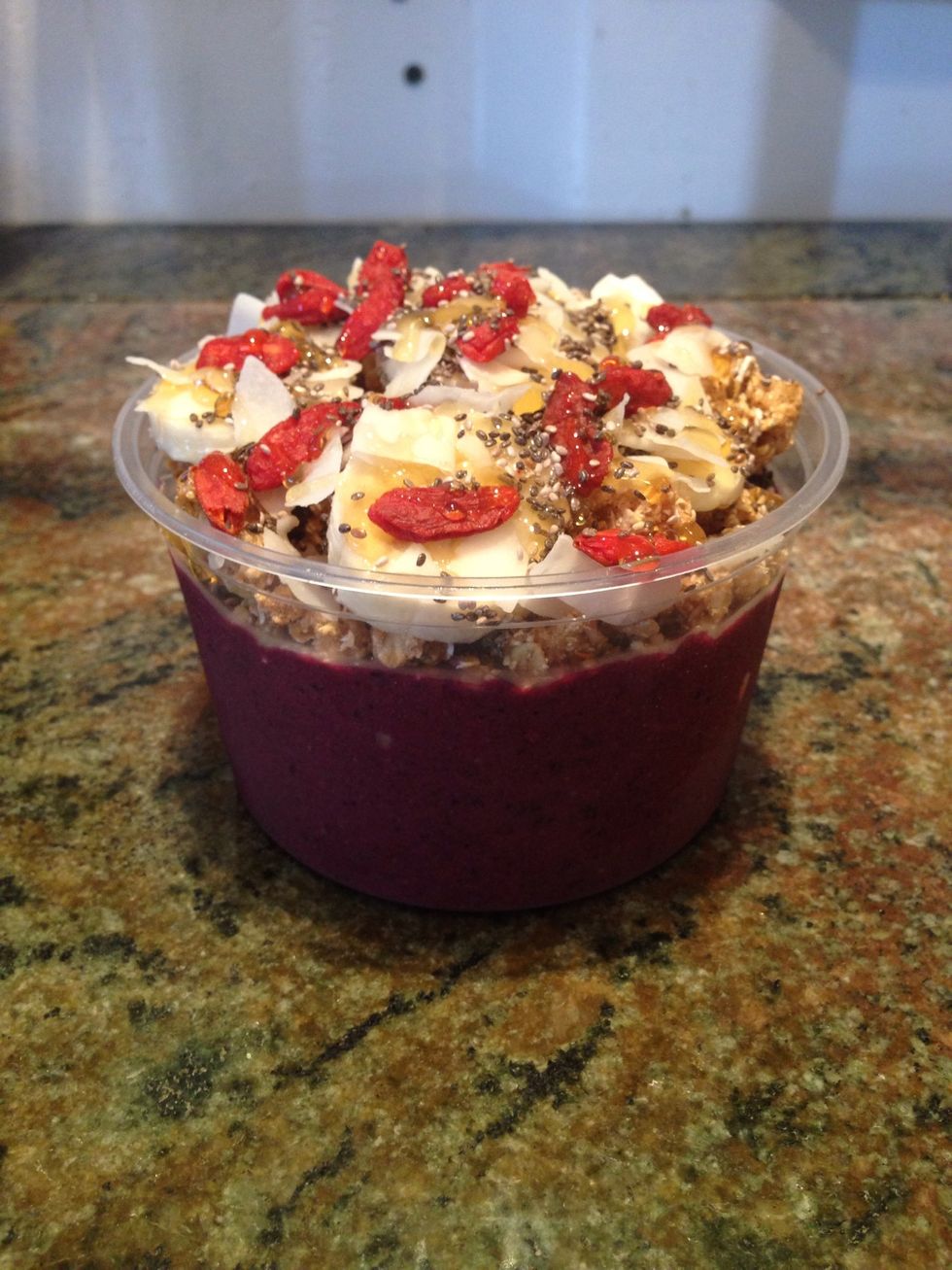 Finally comes a drizzle of local raw honey from a farm near by. Yumm.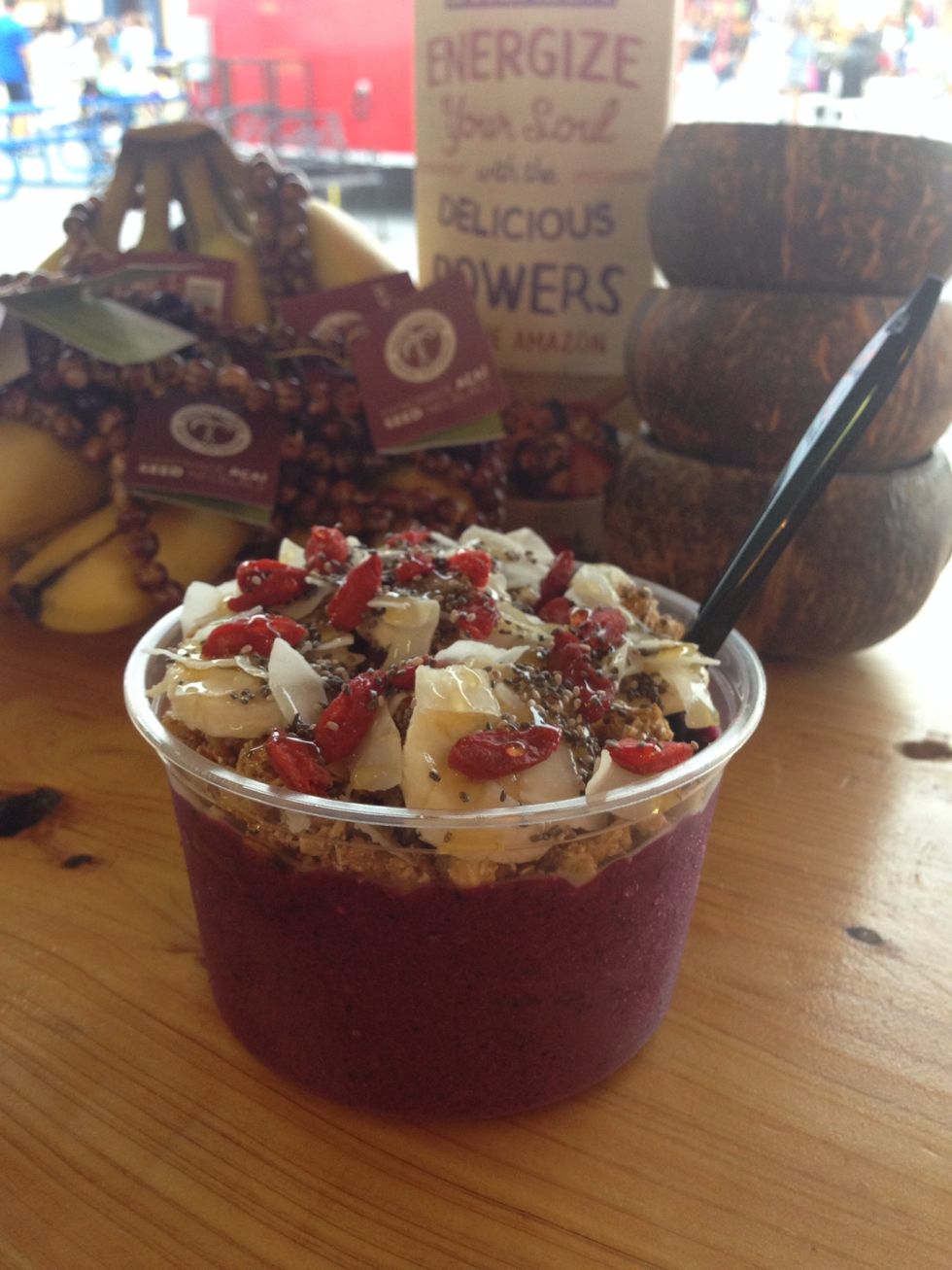 Now doesn't this bowl look AMAZING?! This is a delicious, healthy and beneficial meal or snack to add to your daily routine. Thanks for reading through and hopefully you try this...and love it❤️
1.0c Spinach
1.0 Pitaya packet
1/2 Frozen Banana
1/3c Frozen Blueberries
1/3c Frozen Strawberries
2.0oz Unsweetened Almond milk
1/3c Homemade granola
Sliced bananas
1.0Tbsp Coconut shavings
1.0Tbsp Goji berries
1.0tsp Chia seeds
1.0Tbsp Local raw honey