Start by cleaning the vase inside and out with rubbing alcohol to remove any oil or residue.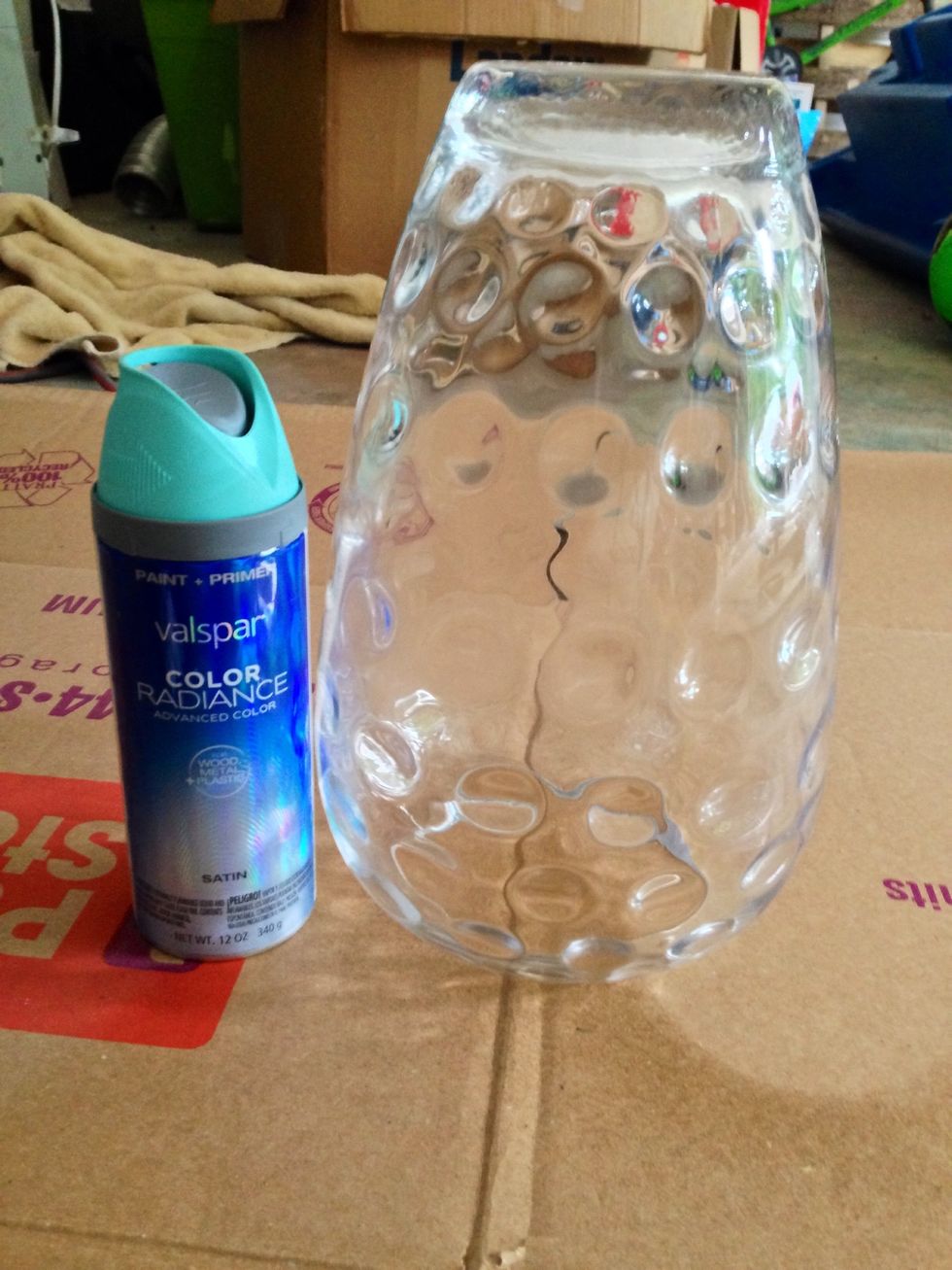 Turn the vase upside down. I love Valspar Spray Paint. It coats very easy and you can spray from any angle.
Once I started spraying, I realized the cast off of spray paint was making an awesome ombre affect. I decided to add a lighter color for the top!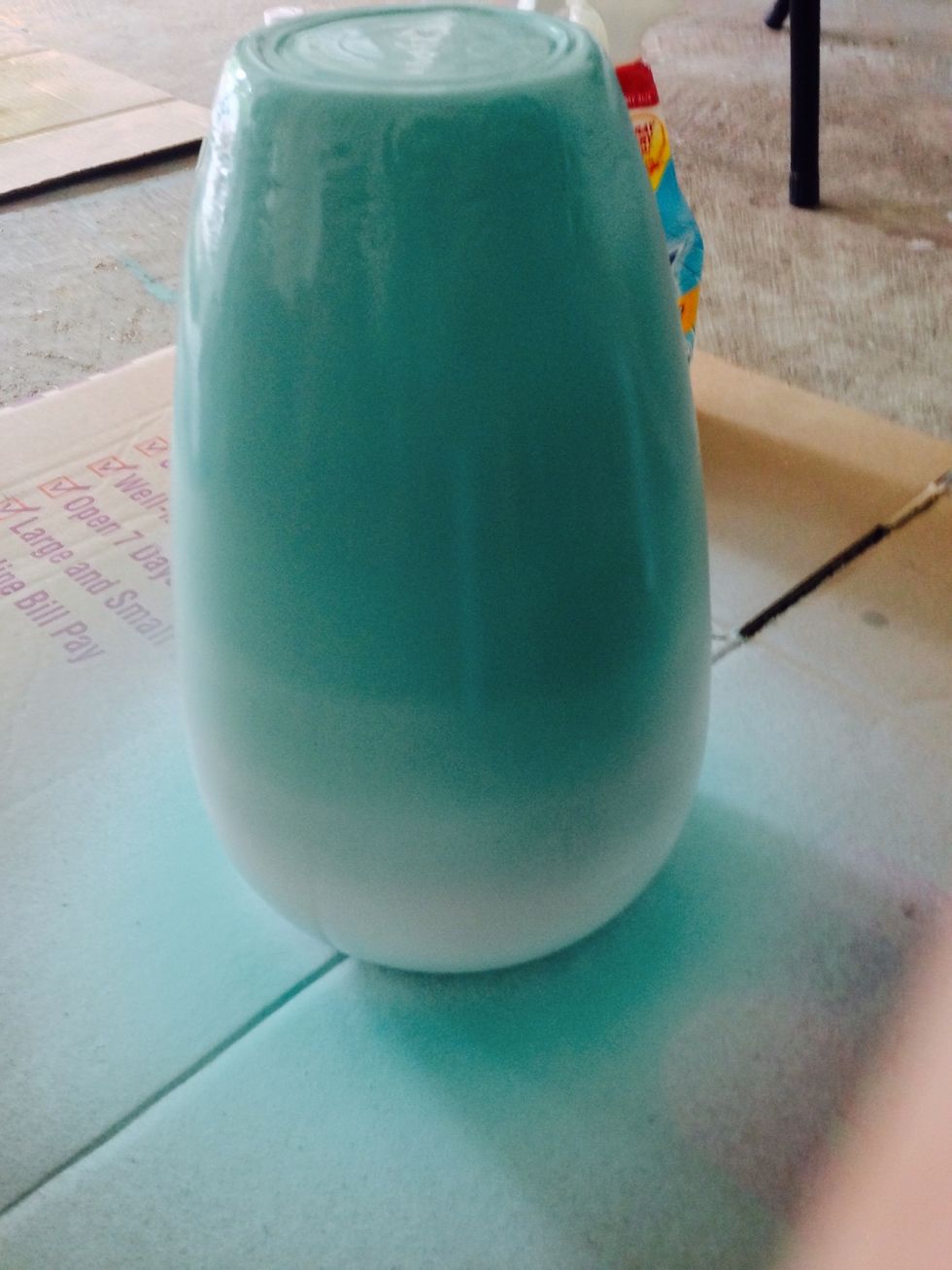 Spray painting this round object is a bit tricky. It is very important to keep a steady stream at a consistent distance. Otherwise you run the risk of the paint dripping.
It is safer to spray to little from too far a distance and have to go back for another coat, than try to clean up too much paint in one spot!
Ombre vase! As an option, you could spray a last coat of clear sealer to help protect the base longer.
Any glass vase
Spray paint
Rubbing Alcohol
Paper Towels