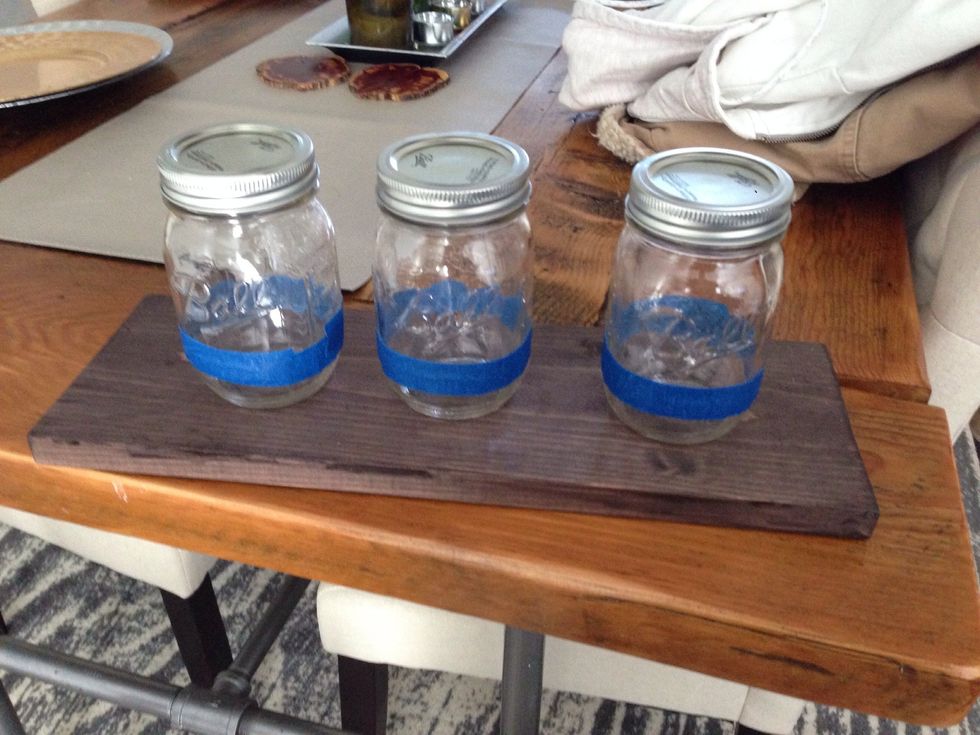 Tape the bottom with painters tape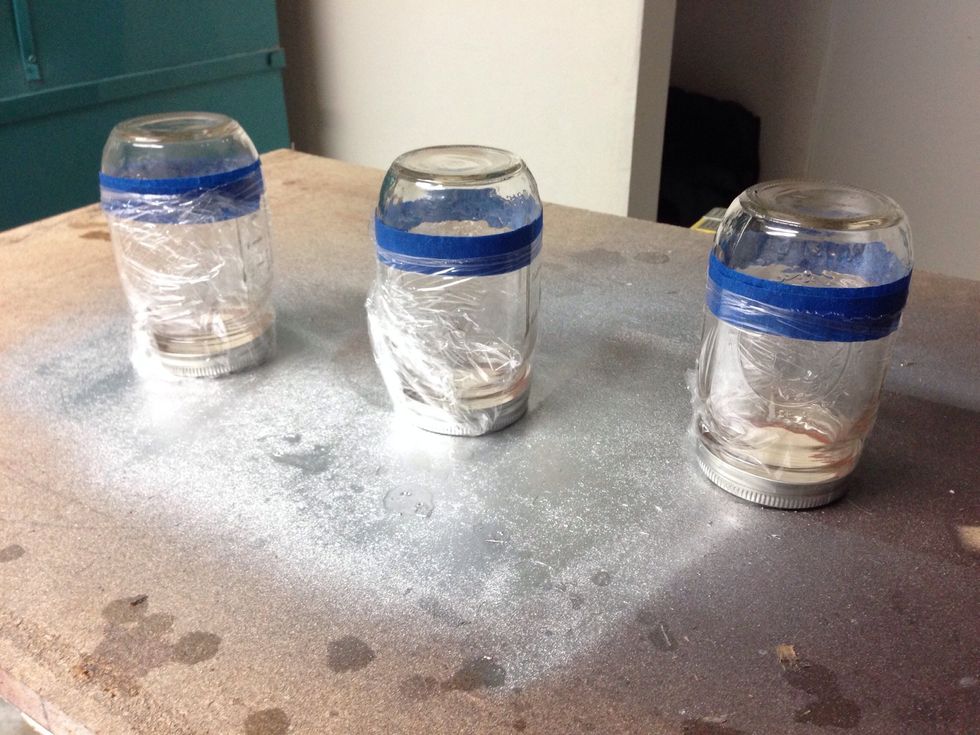 Wrap the top portion with plastic wrap.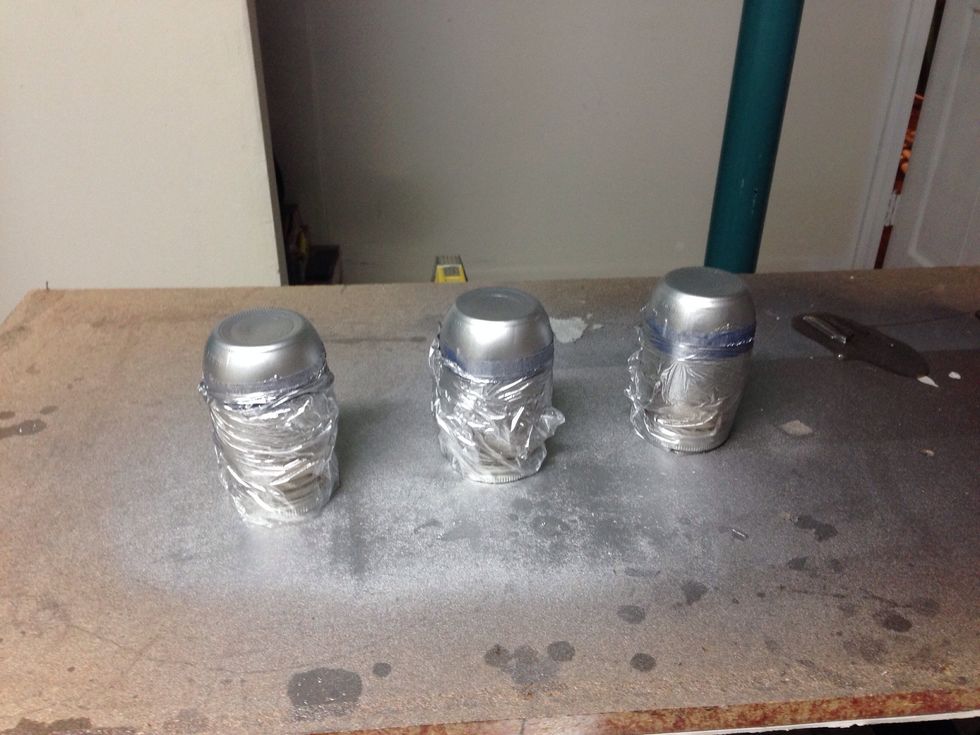 Spray the bottom of the jars and let dry.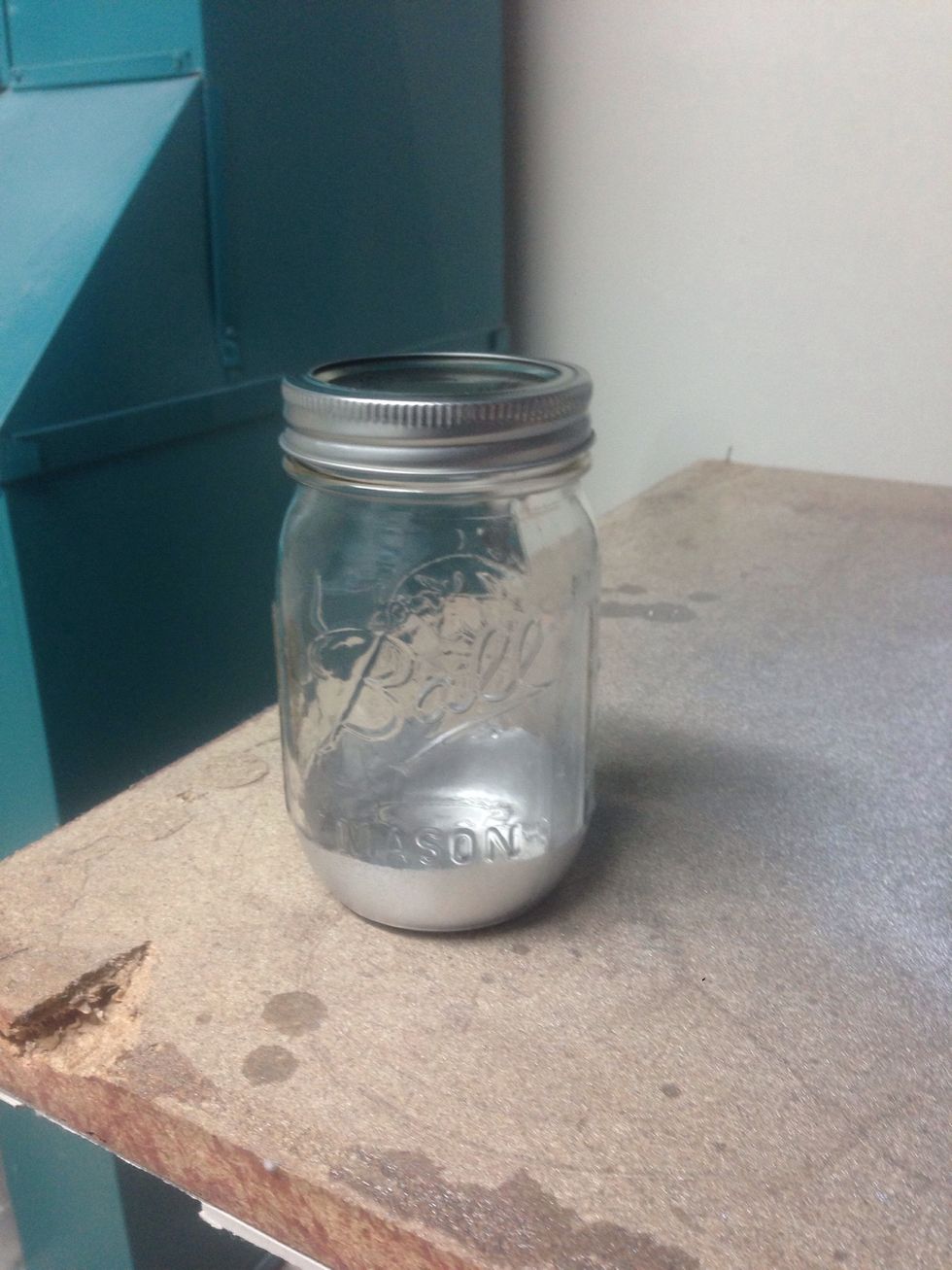 Remove the tape and plastic wrap.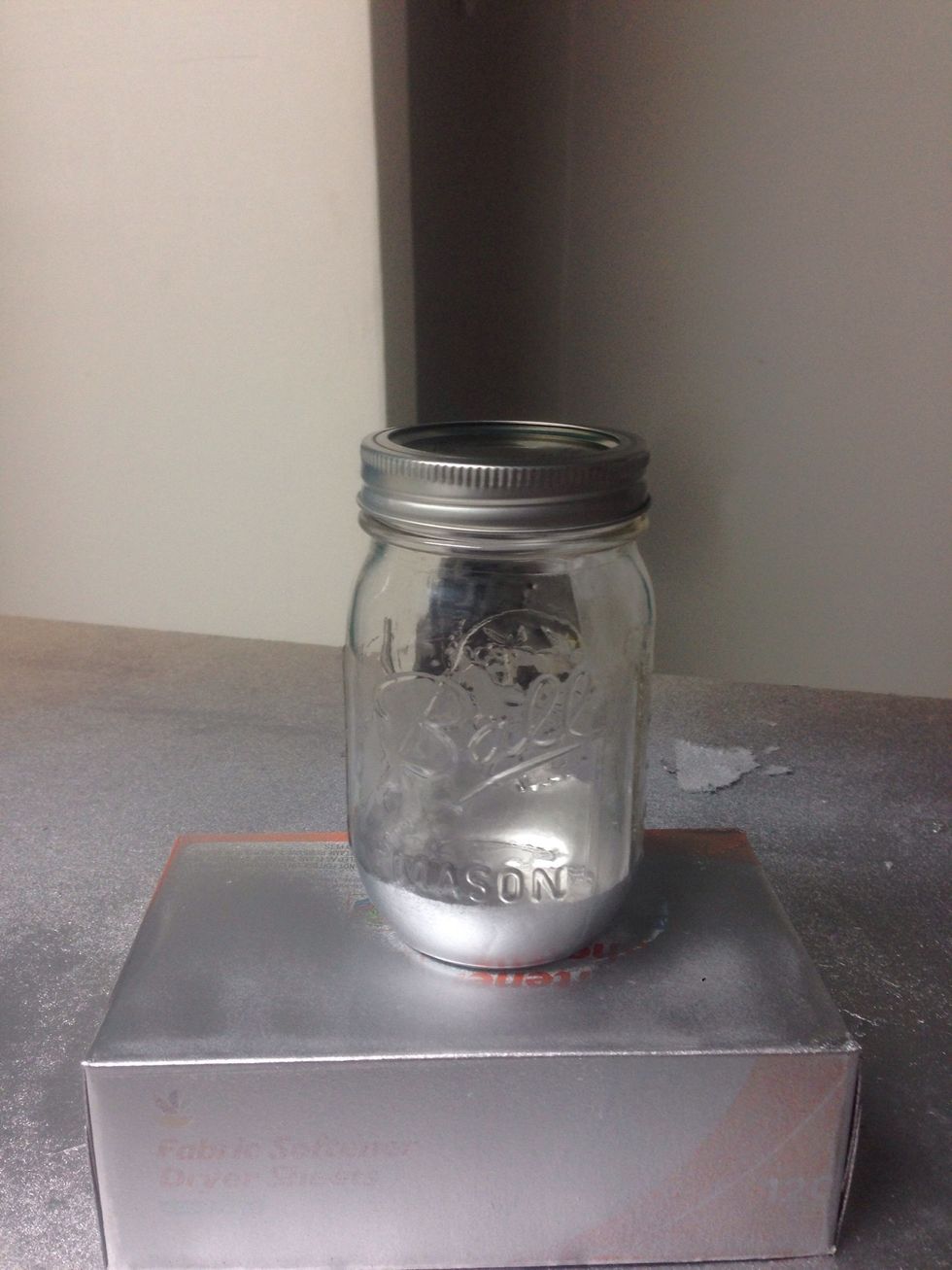 Place on an elevated surface and angle the spray paint downward and spray a sweeping motion then turn. Repeat the process till the desires look and height.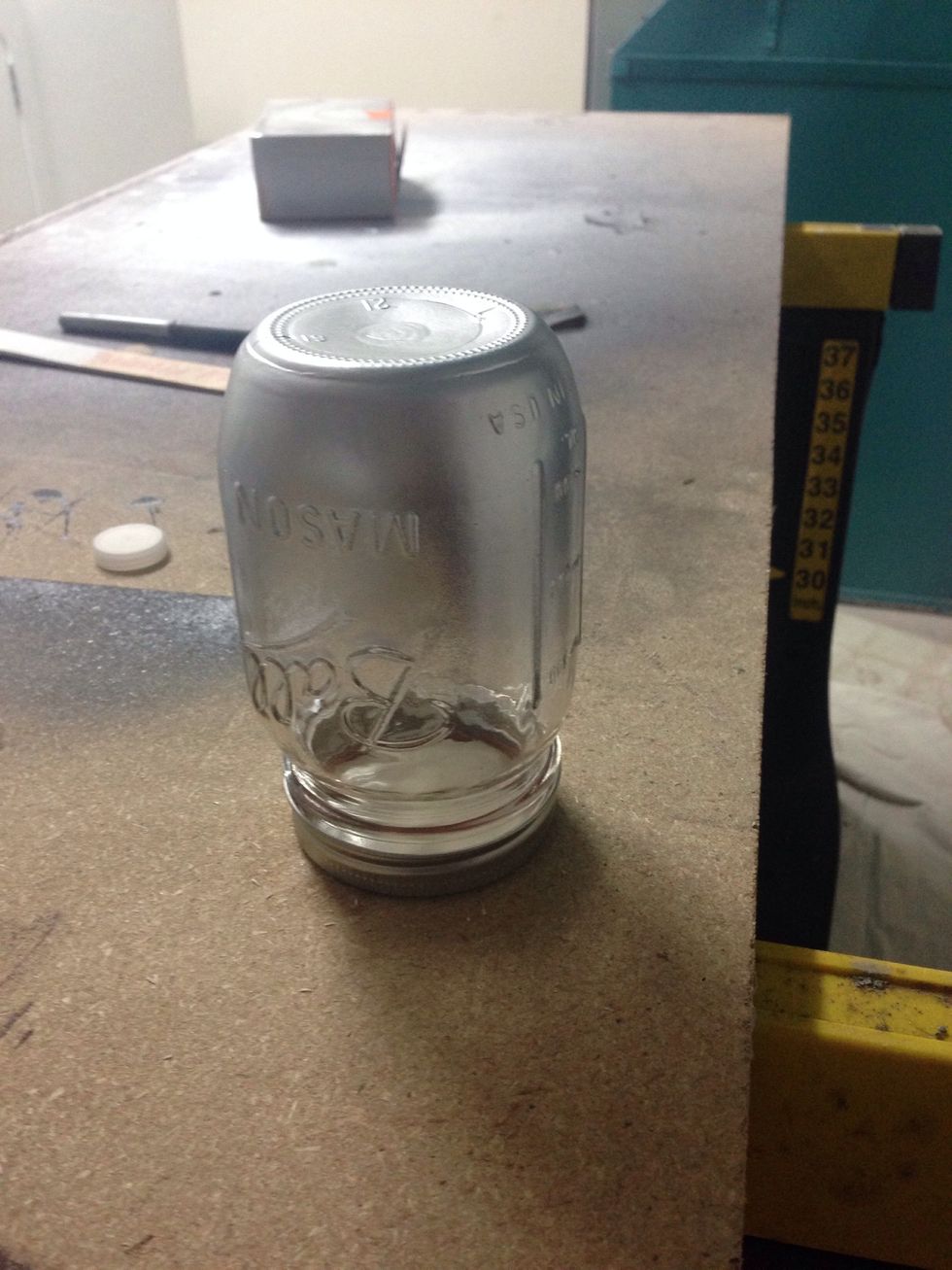 Flip it over and let dry.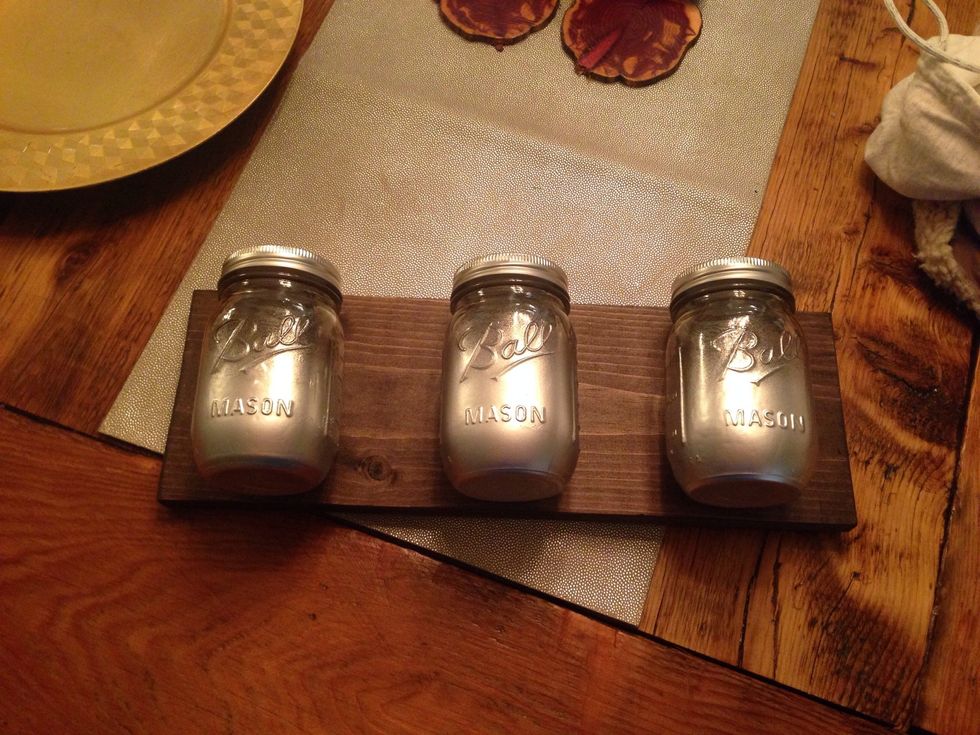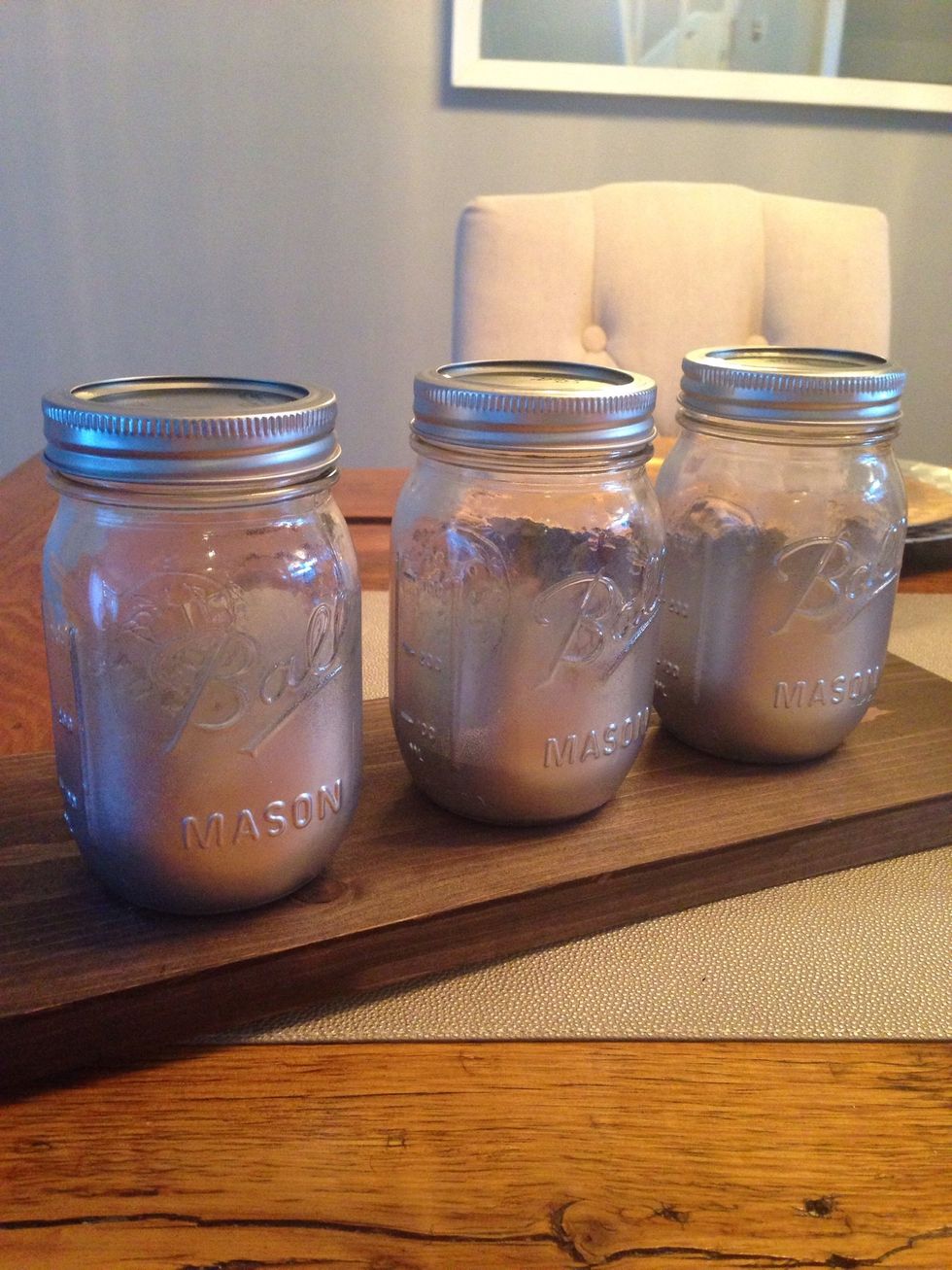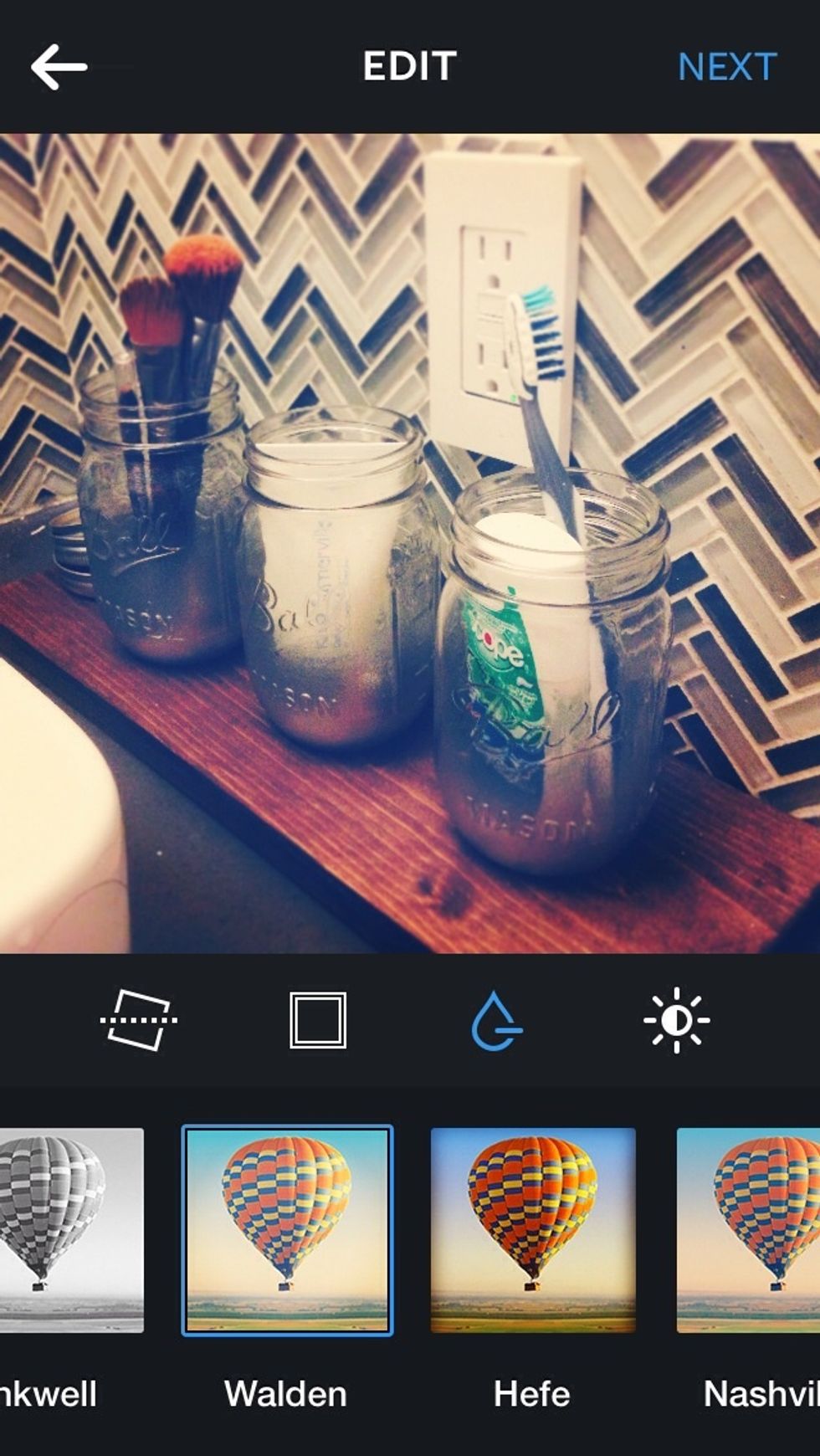 Mason jar
Painters tape
Saran Wrap
Silver metallic spray paint