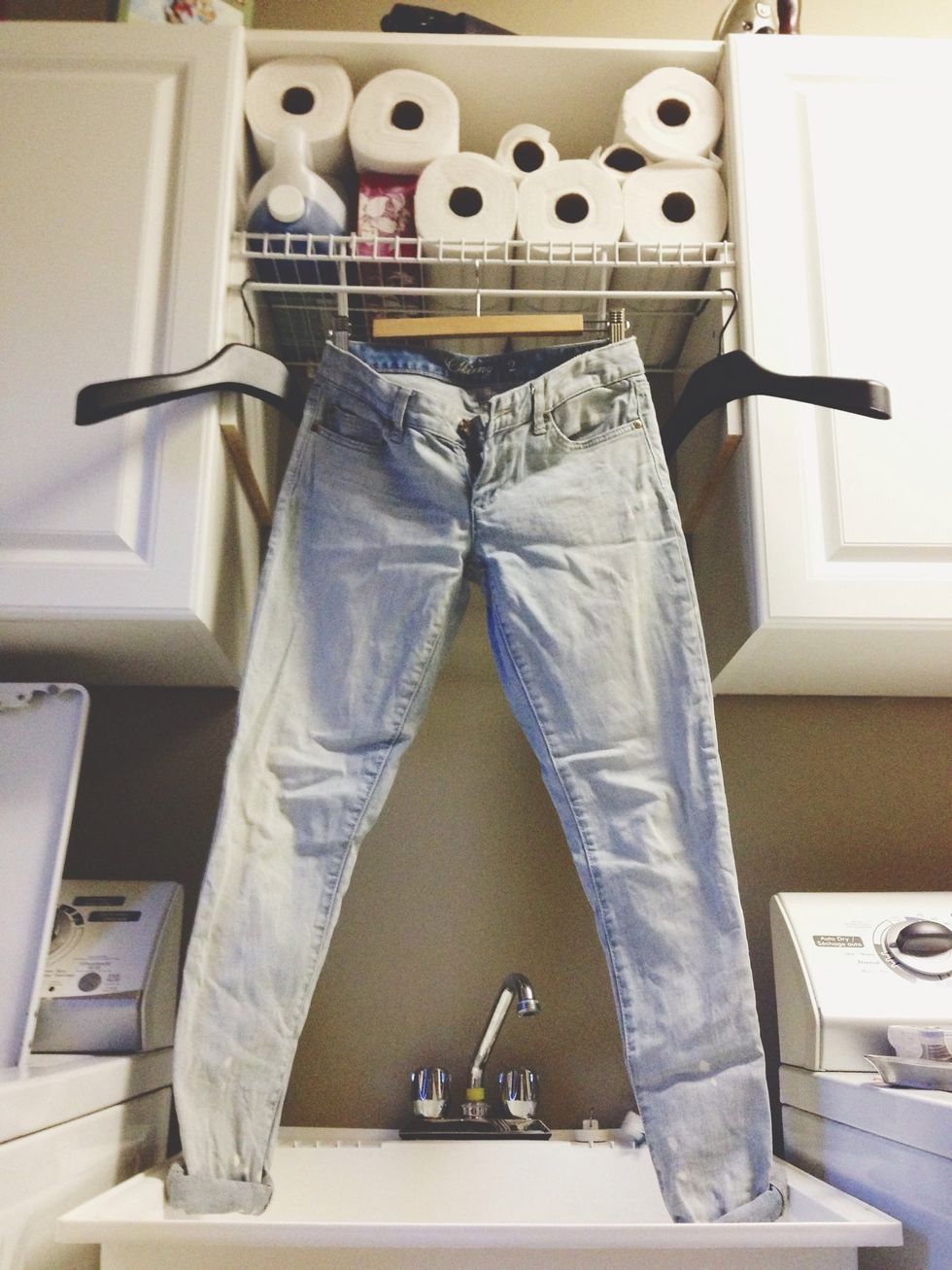 This project will show you how to take an ordinary pair of jeans and kick them up a notch. Ombré is found everywhere from hairstyles to home wares, and denim is very well-suited to experimentation.
You will need about 1c of household bleach for this project. I didn't use an entire cup at once, but spread it out over the course of the process in varying concentrations.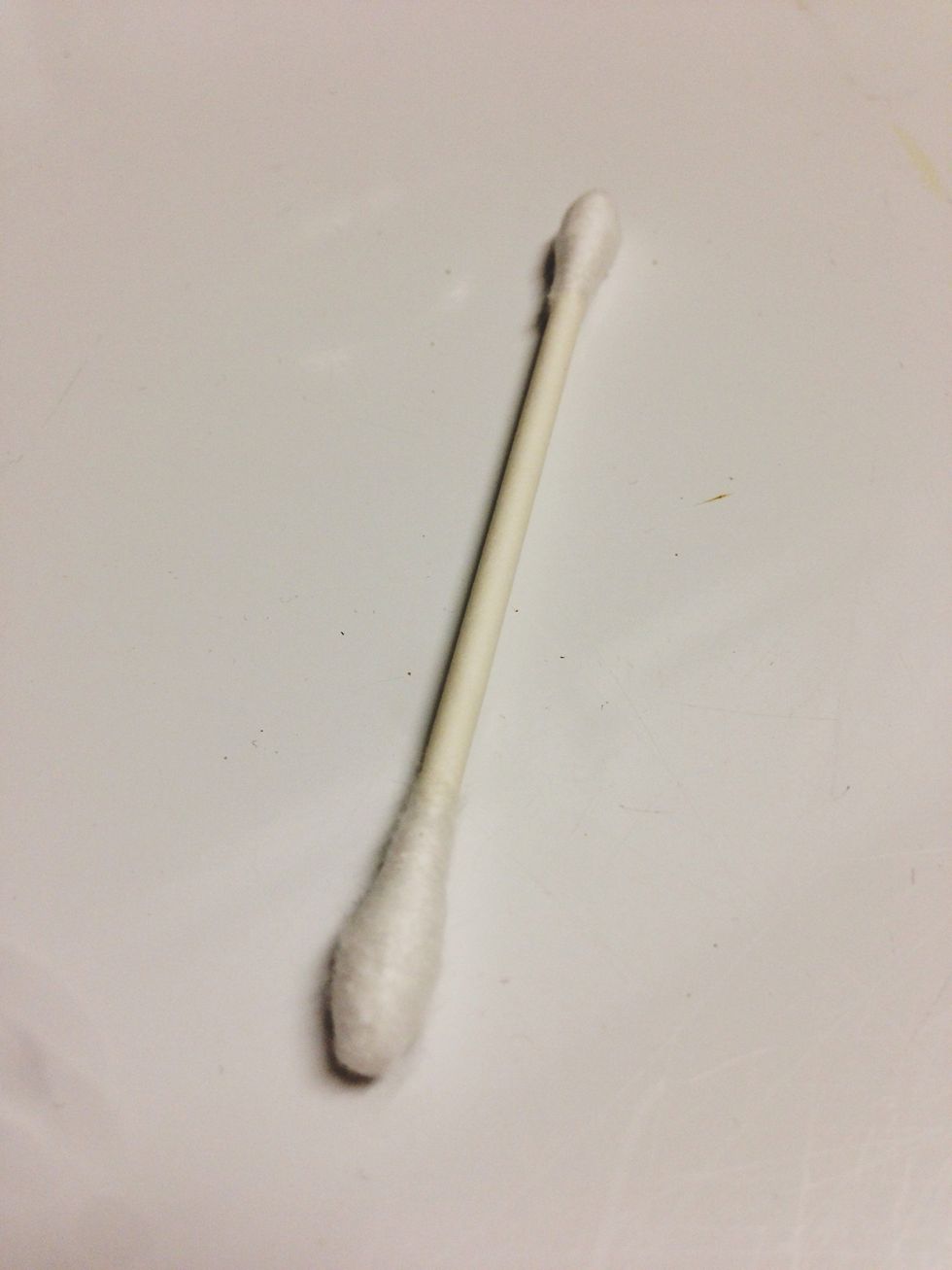 You may want to use a cotton swab as a tool for creating more of a "bleach splatter" effect.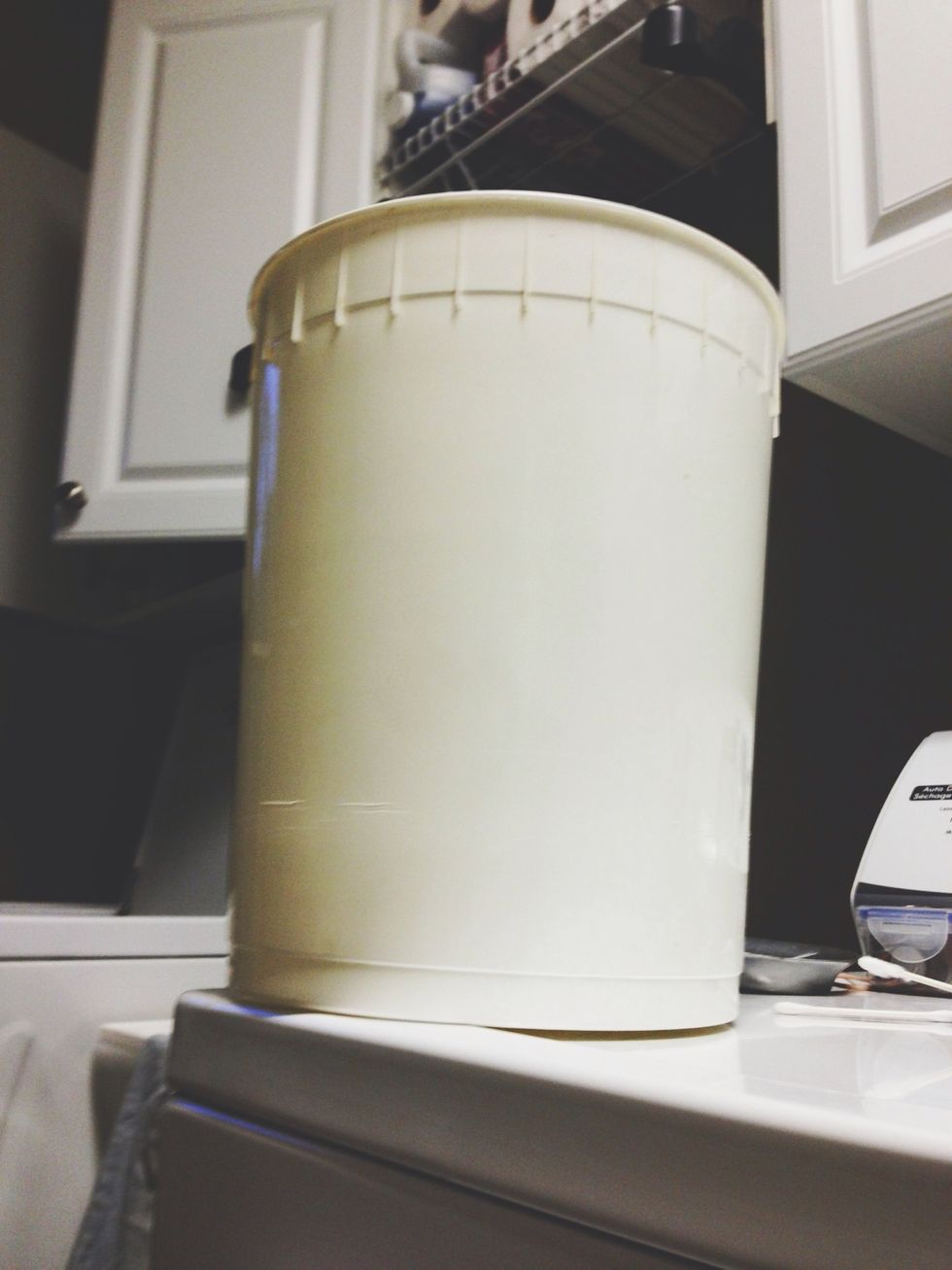 I mixed the bleach and water in a tall bucket so as to minimize spills and keep the top of my jeans dry.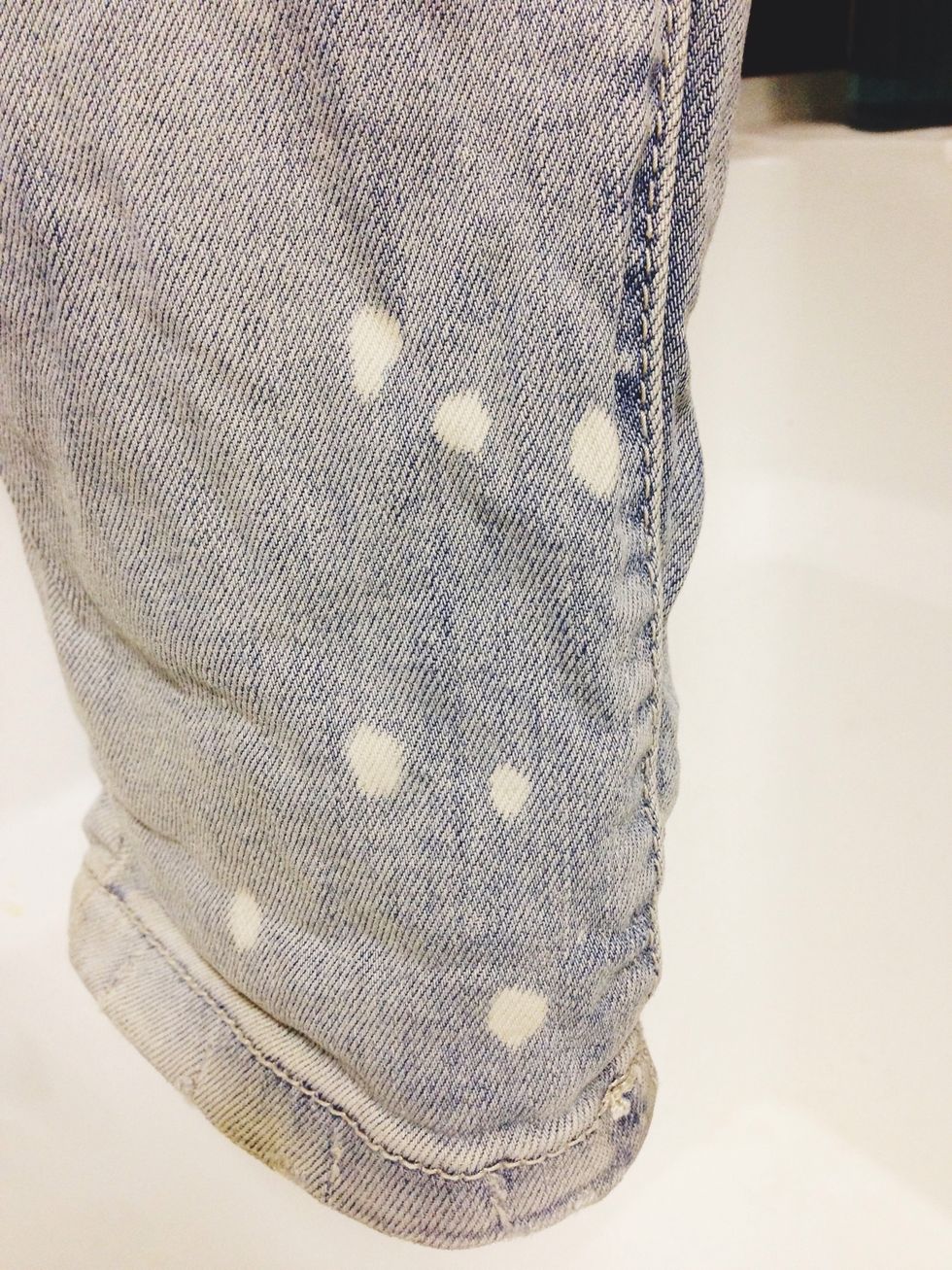 These jeans already had a "bleach stain" effect. I used a cotton swab to accentuate this.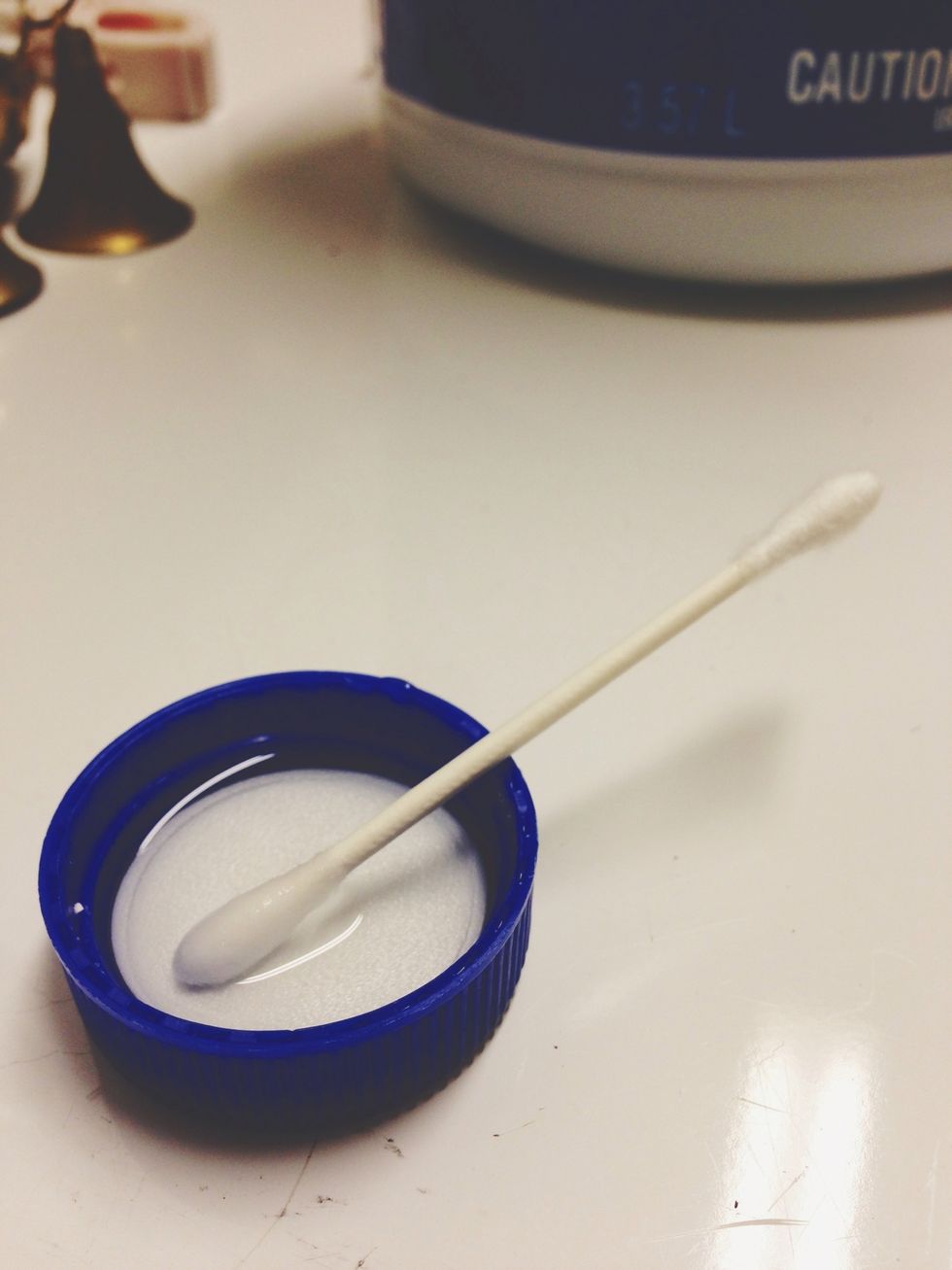 I poured a small amount of bleach in the bottle's cap - this would be used for finer detailing.
These jeans had a few stains as well - I used bleach to hide them.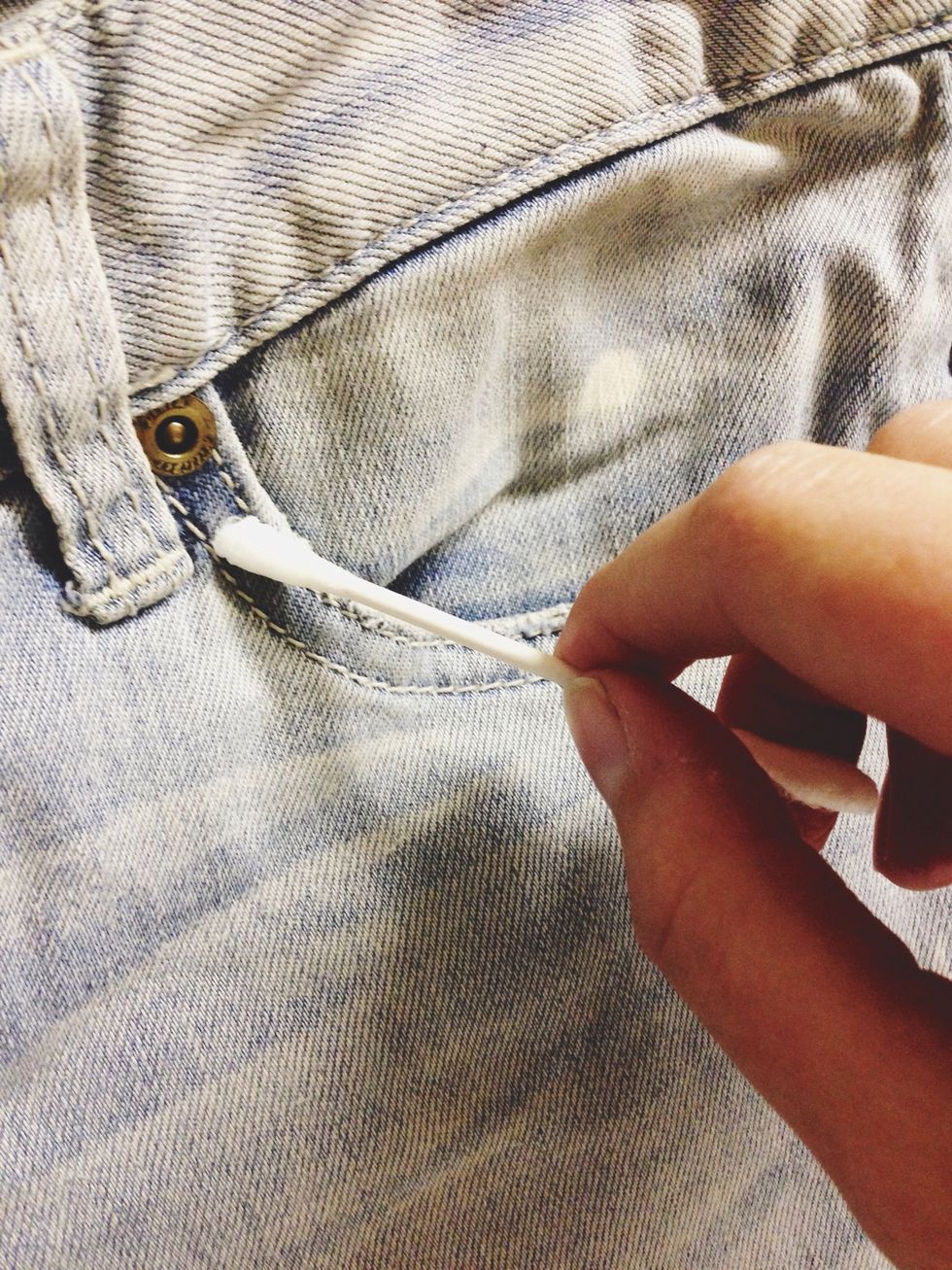 I thought they could use a little more detail on the top to balance out the ombré bottoms.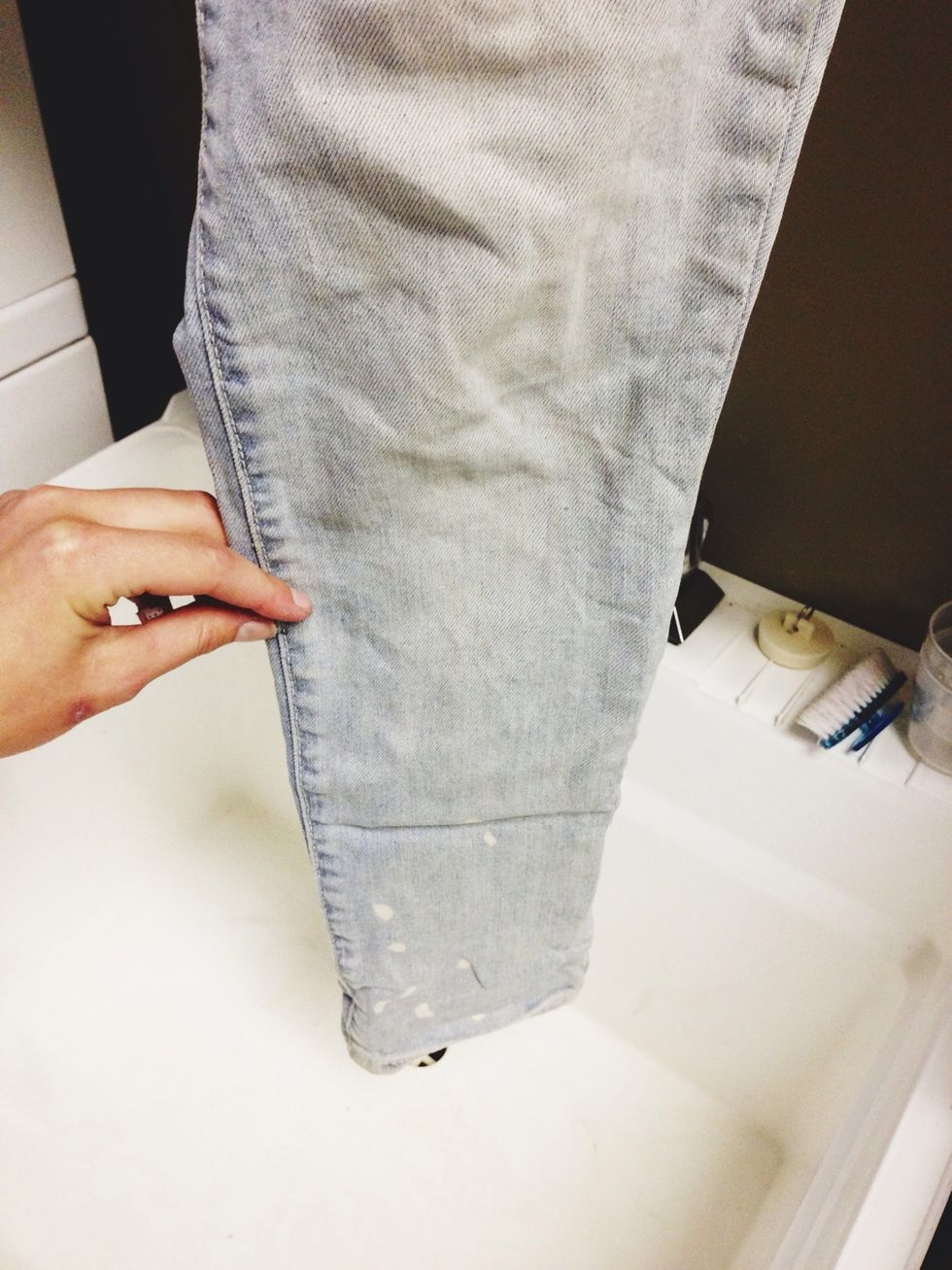 I want the ombré to start just below where the knee will sit in the jeans.
I used about 1/4c bleach for the first round of bleaching, combined with about 5L of water.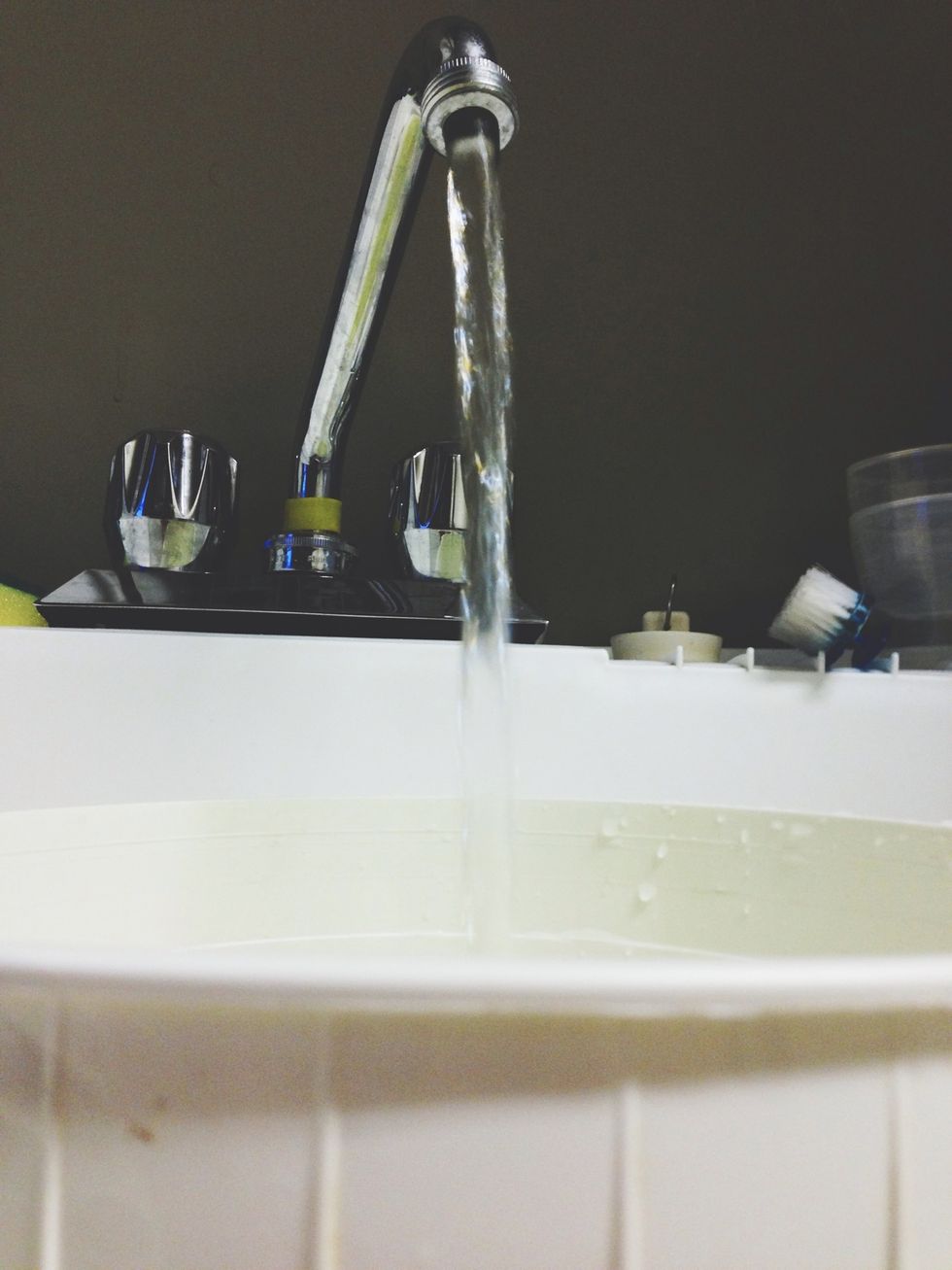 I used warm water for the bleaching process, first filling the bucket about halfway. The concentration was fairly low, so that the uppermost part of the ombré would fade gradually.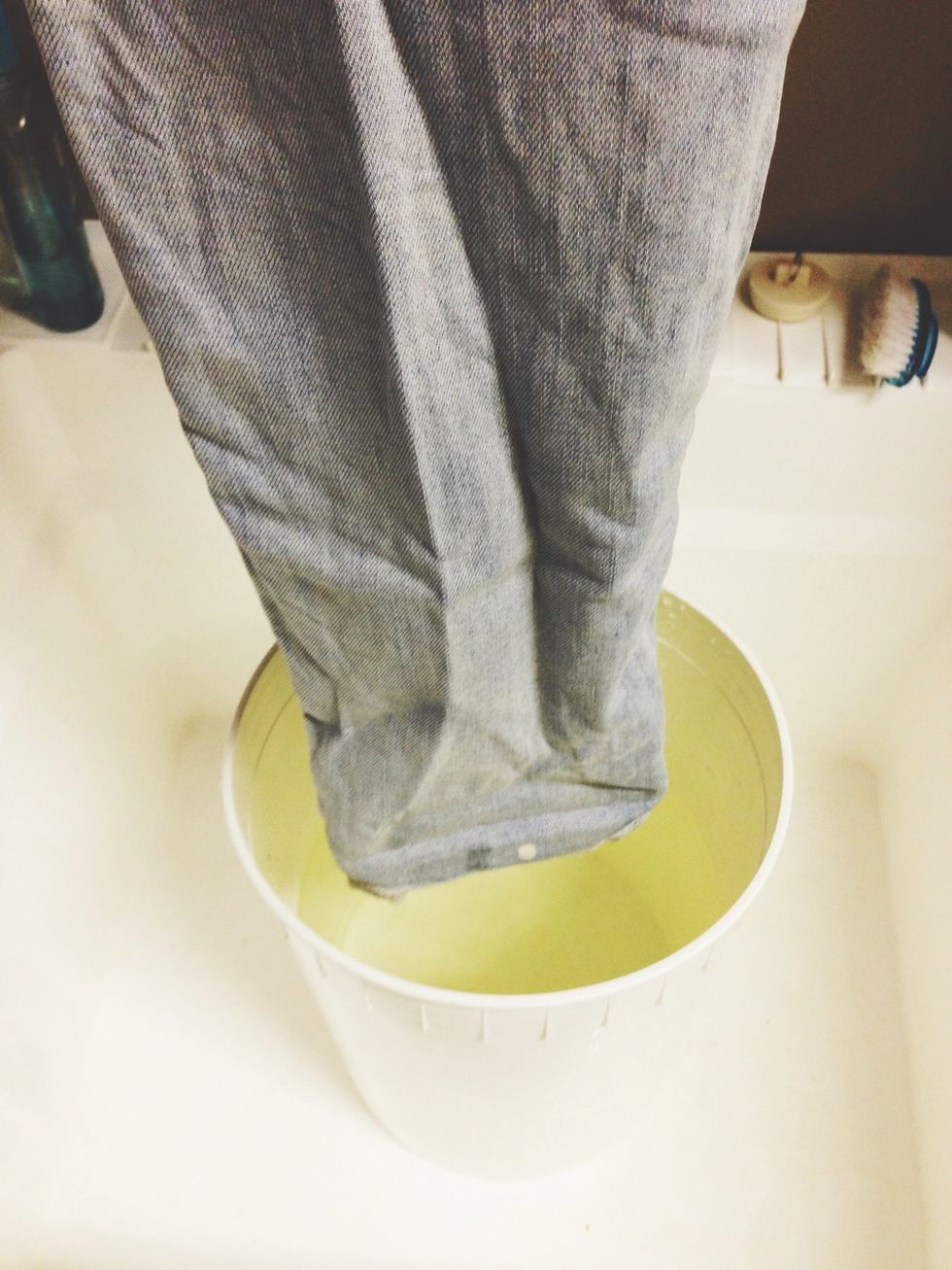 I dipped the jeans in leg-first...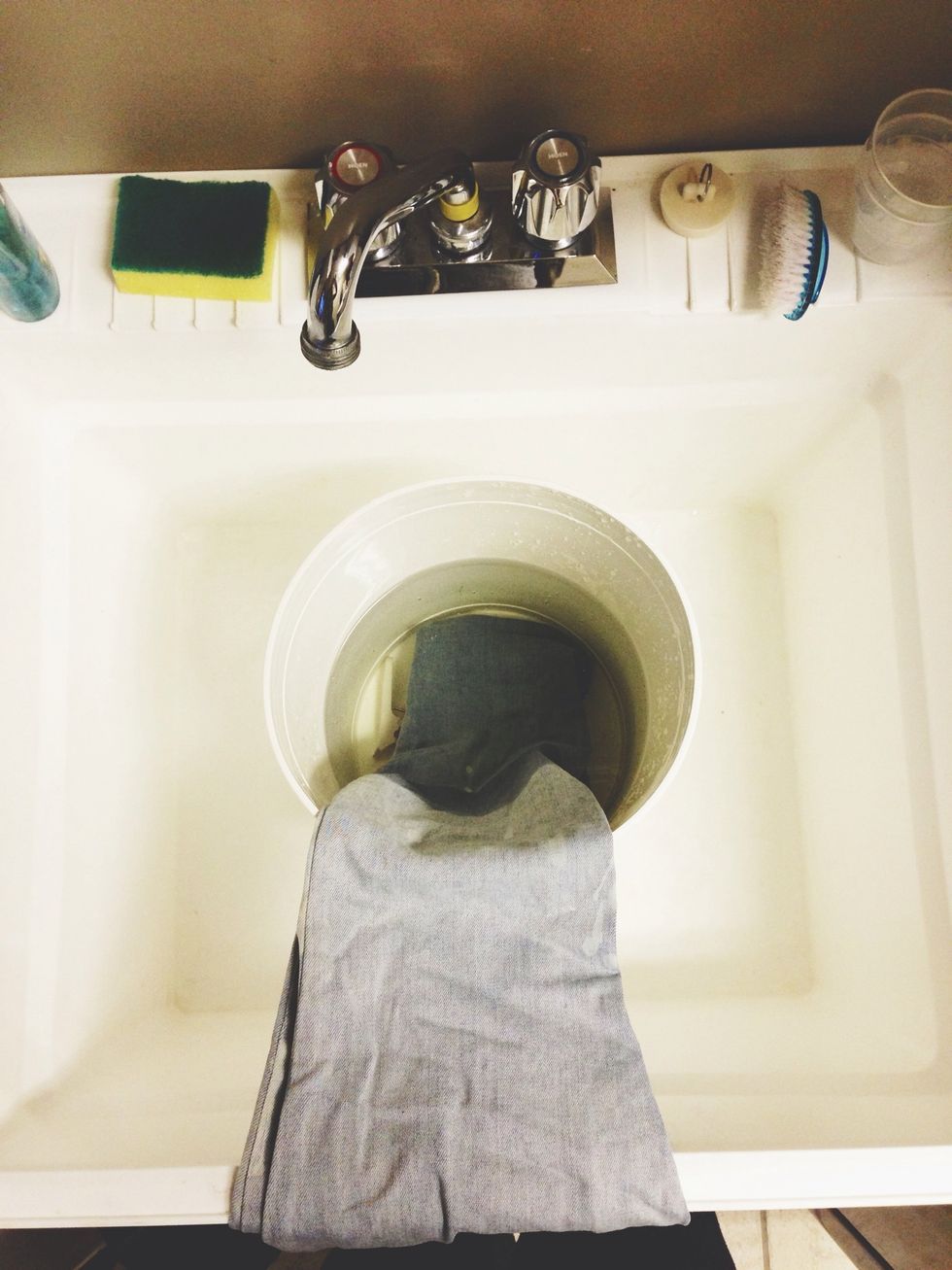 And allowed them to rest over the side with the water reaching just under the knee-area.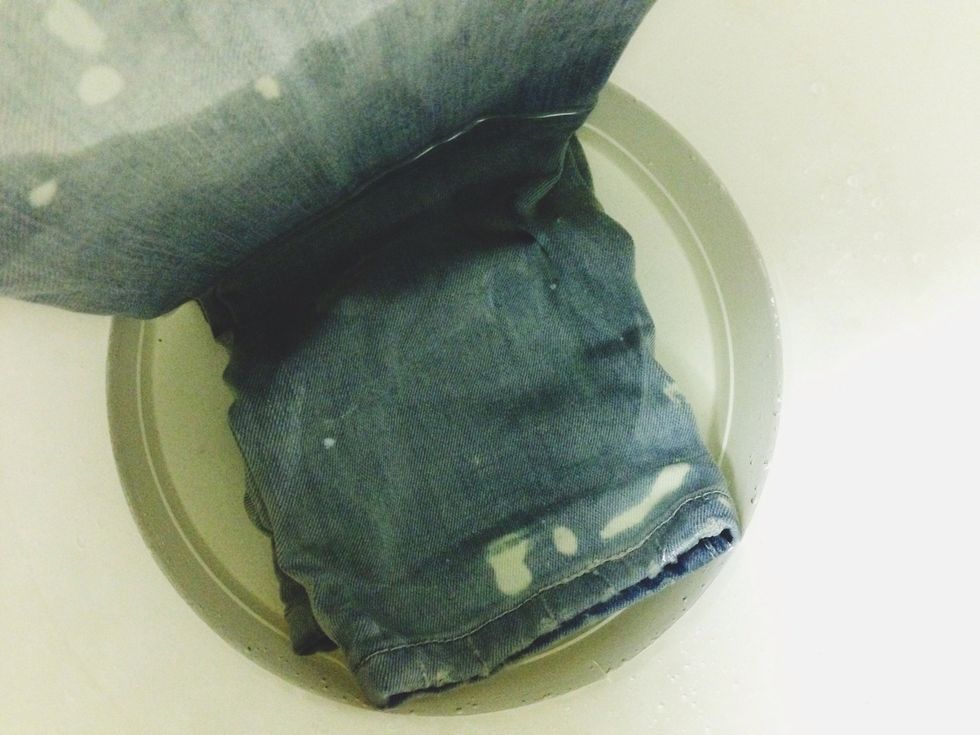 After about 20 minutes, I started the second round. This time, I used more bleach and less water...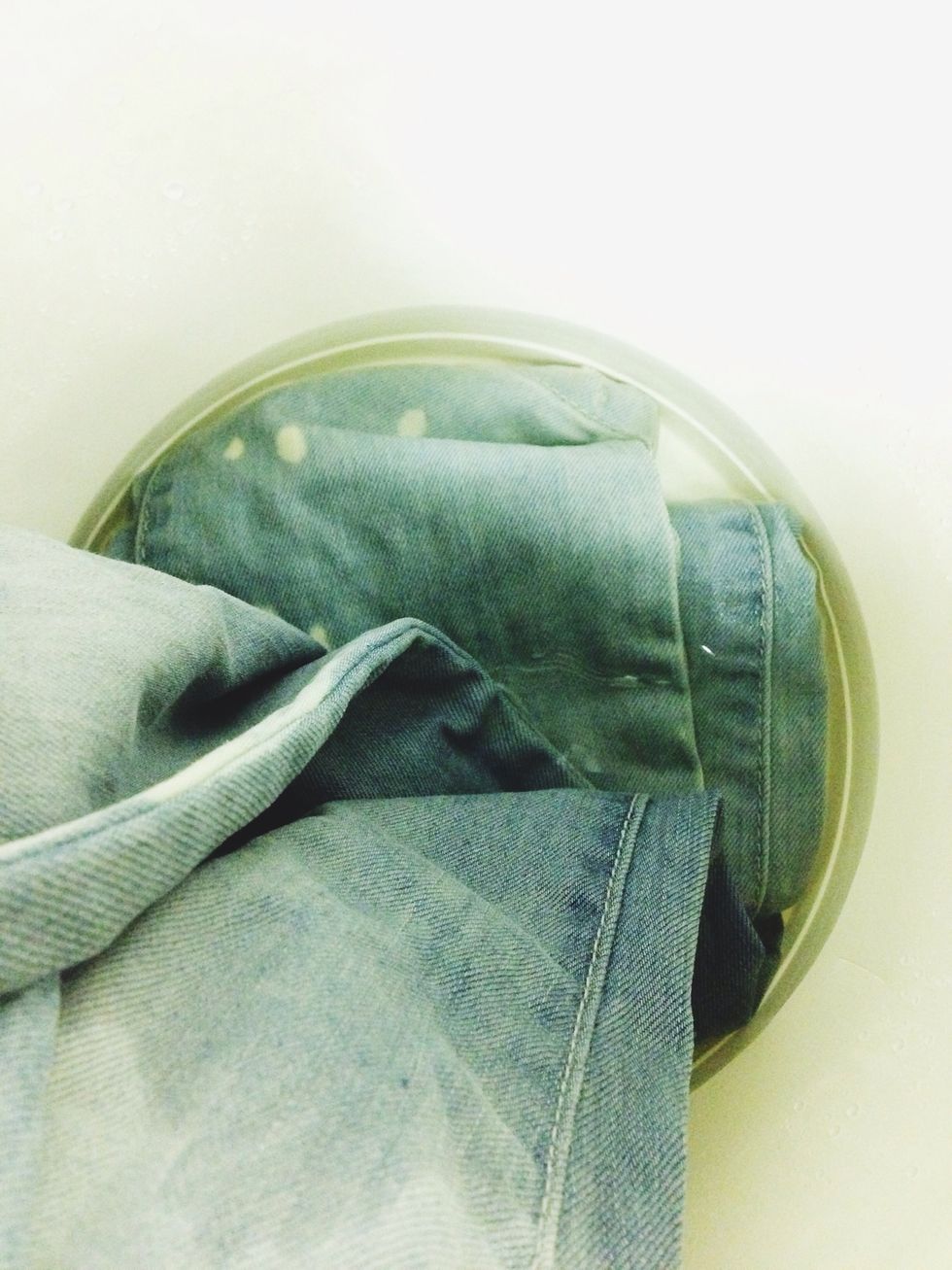 And 20 minutes later, I began round three with even MORE bleach and LESS water. On subsequent rounds, I allowed less of the jeans to make contact with the water, to create a gradual fade.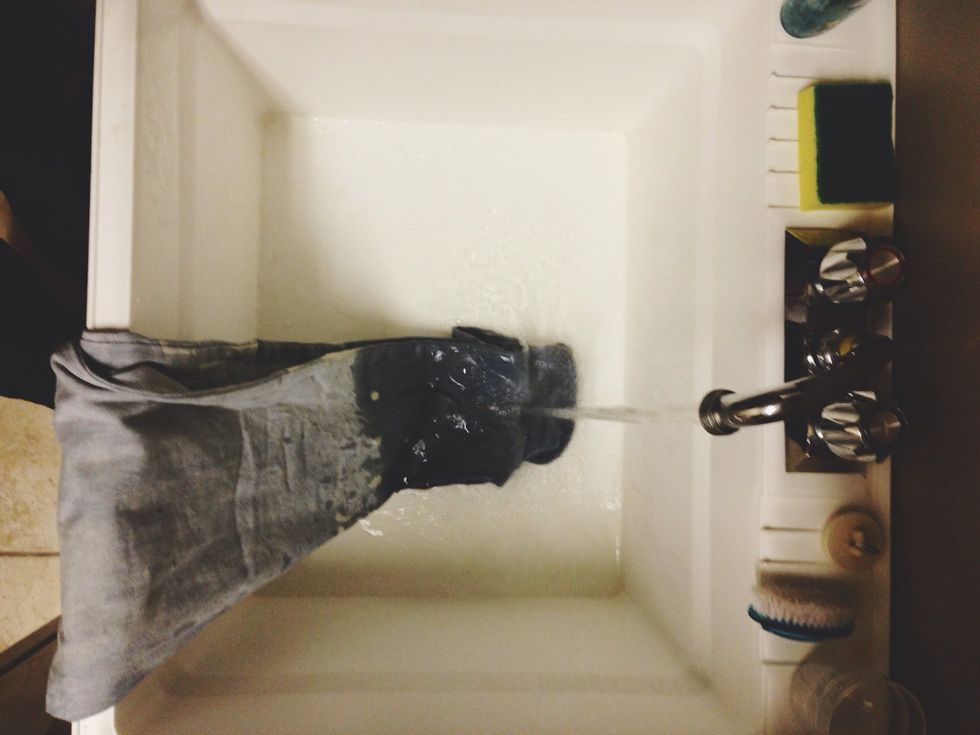 After 20 minutes, I rinsed the jeans with cold water, wrung them out and hung them to dry.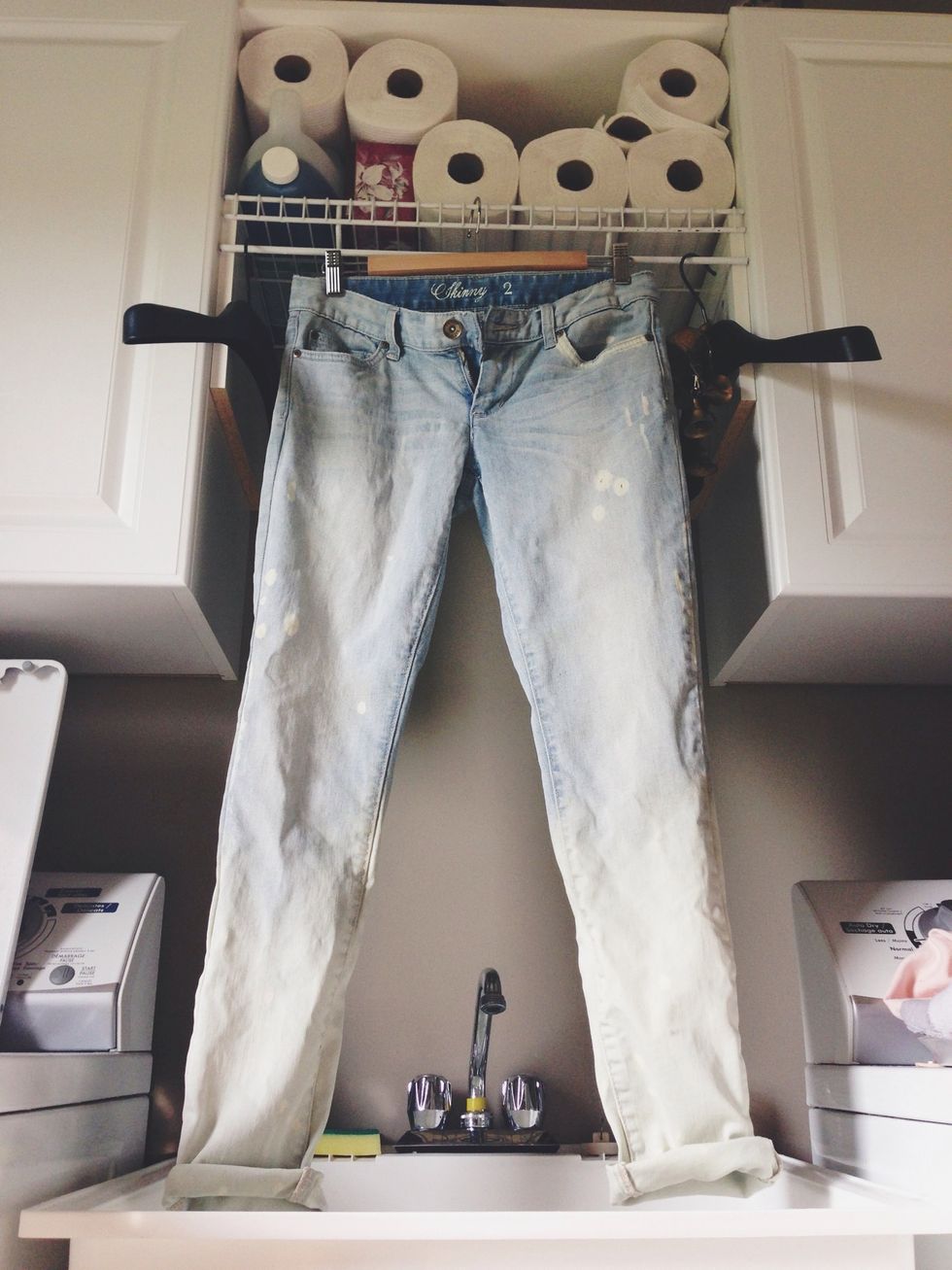 The final result - a gradual fade. Cheers!
All red everything. Feat. DIY ombré :)
1.0 Old pair of jeans
1.0c Household bleach
1.0 Tall bucket
1.0 Cotton swab
Water
Laura Voskamp
Thrift shop ninja, aspiring locavore, craft beer wench, cat lady. Find me on Twitter/Pinterest @lalalalaurav