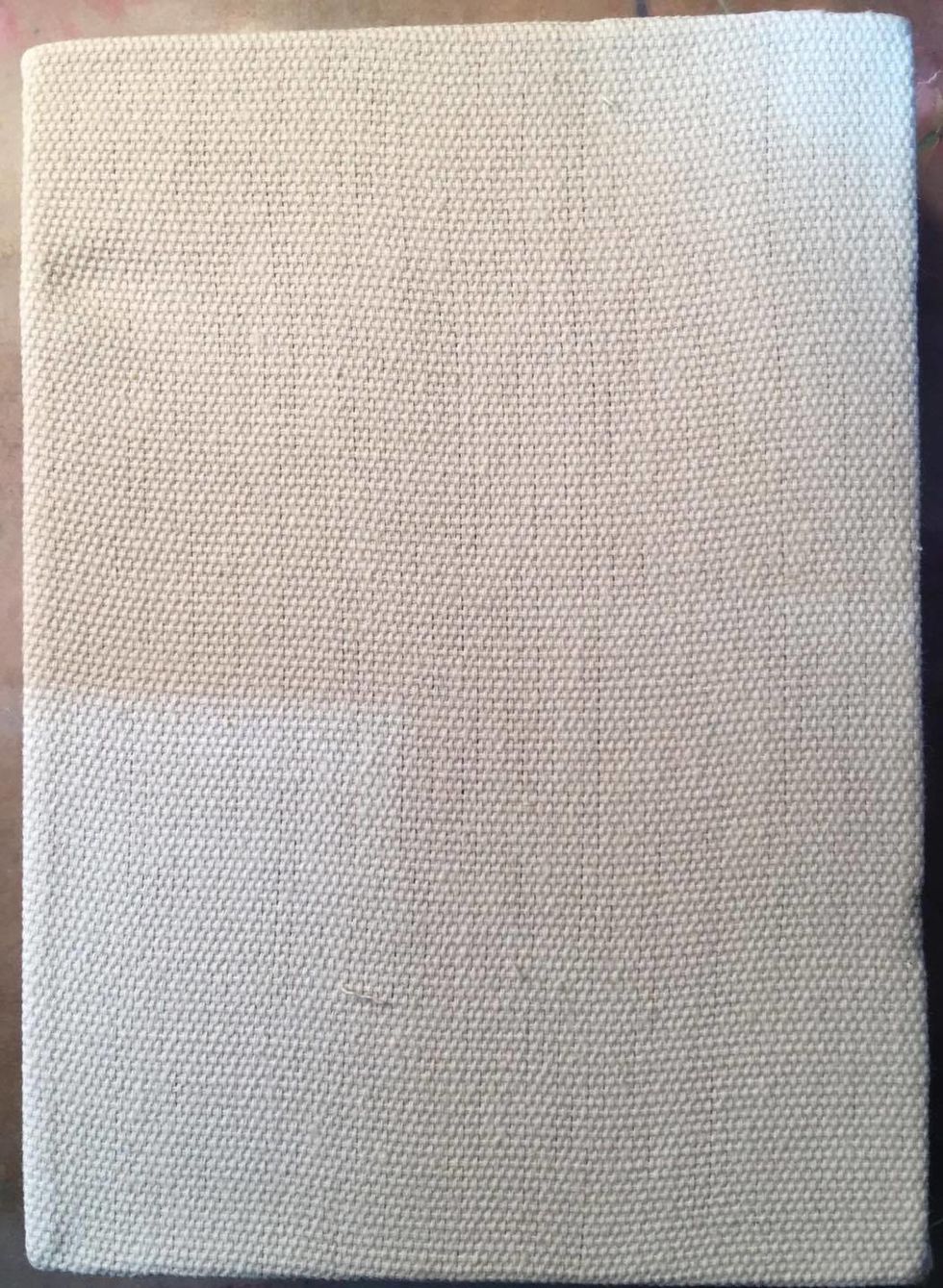 Start with a 5x7 Canvas Corp stretched canvas, Relics & Artifacts Spirit Treasures and Rising Spirit Resin Pieces.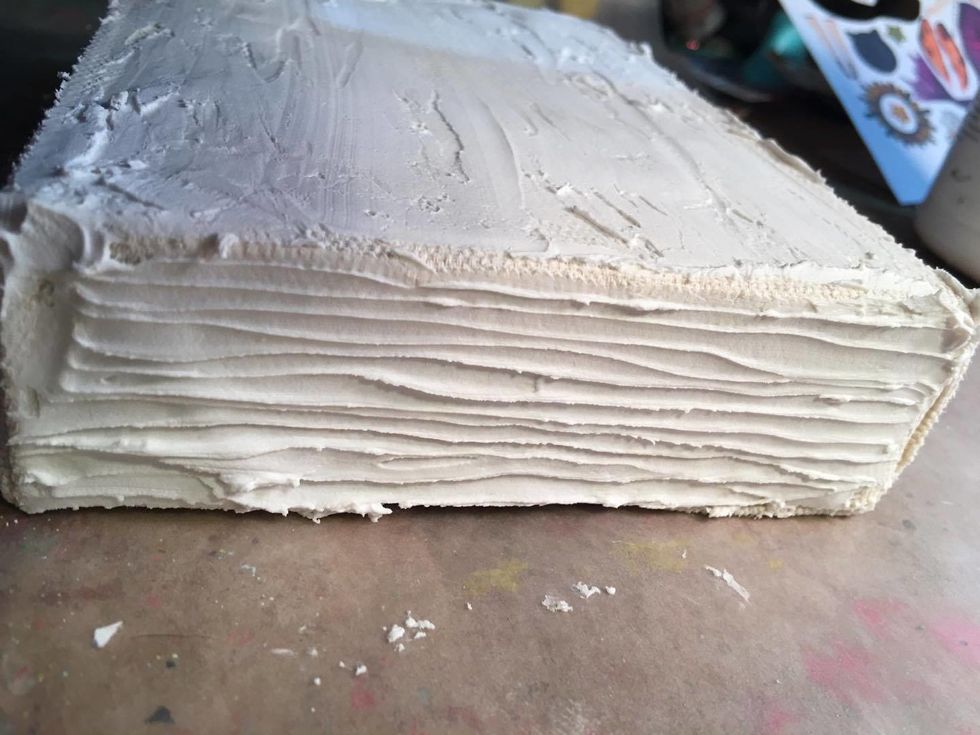 Cover top of canvas with heavy modeling paste. After the top is dry, cover top, right and bottom edges of canvas with heavy modeling paste. Add lines with a palette knife (to resemble book pages).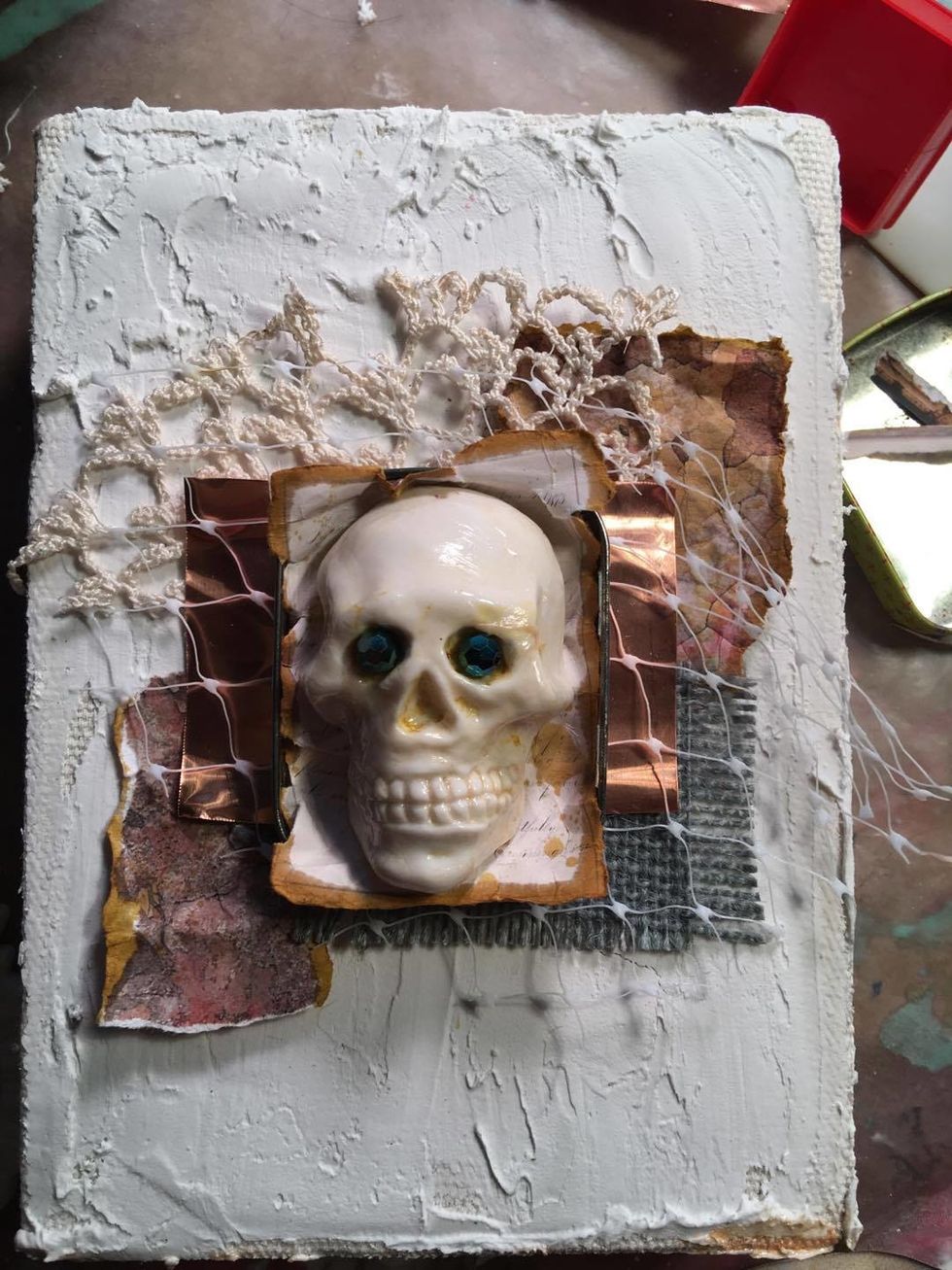 Layer torn Canvas Corp papers and green burlap, vintage crochet, copper sheet and RA Skull for placement. (We will attach these at the end)
After the modeling paste has completely dried, using an Xacto knife, cut the canvas along the top, right, and bottom edges to create a book cover that opens.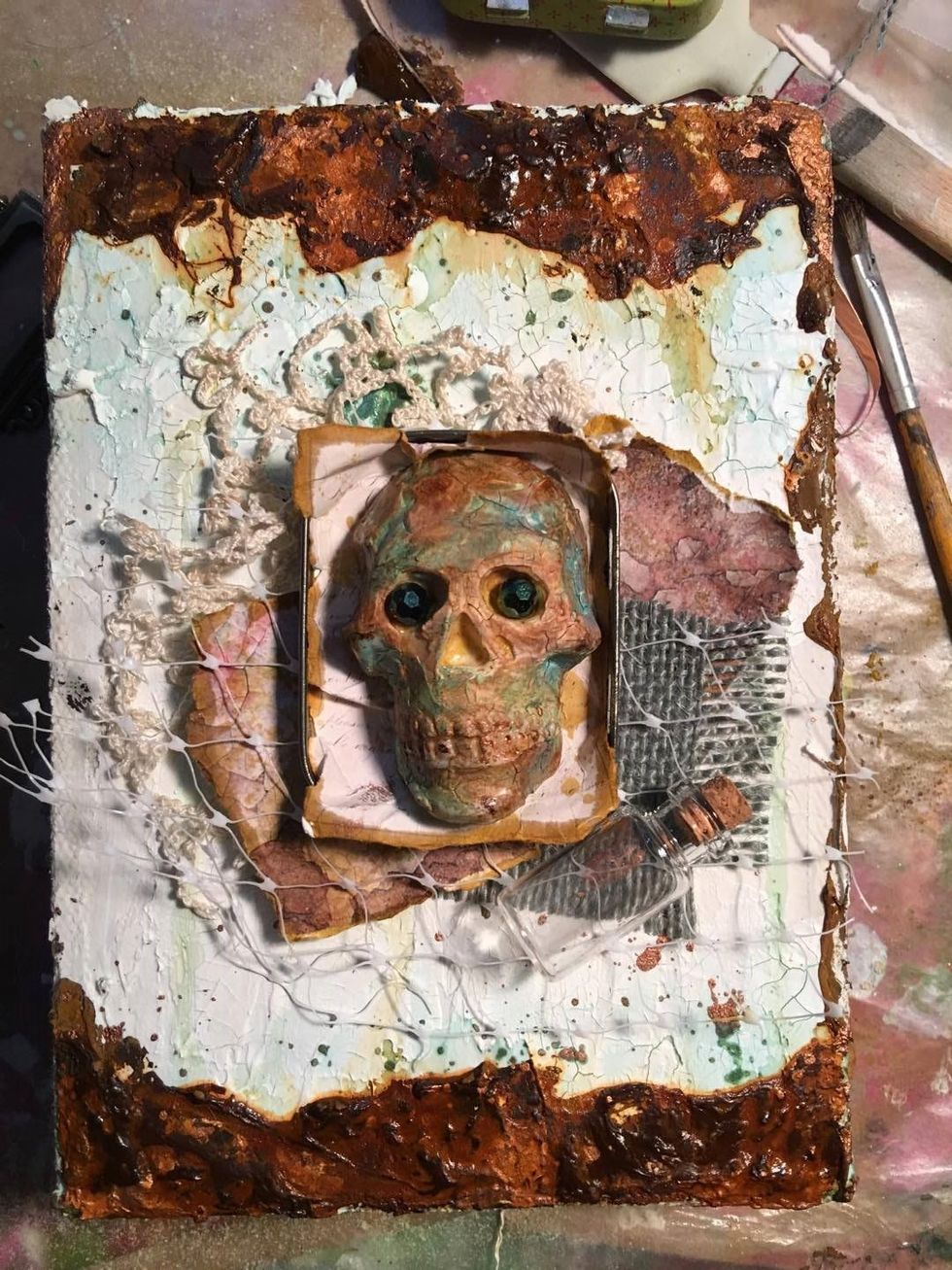 Add Verday Rust paint along the top and bottom edges of the cover. Cover RA Skull with crackle paste. Color using Plain Jane Simply Sheer Mist in Gold Rim and Chalkboard in Seven Seas.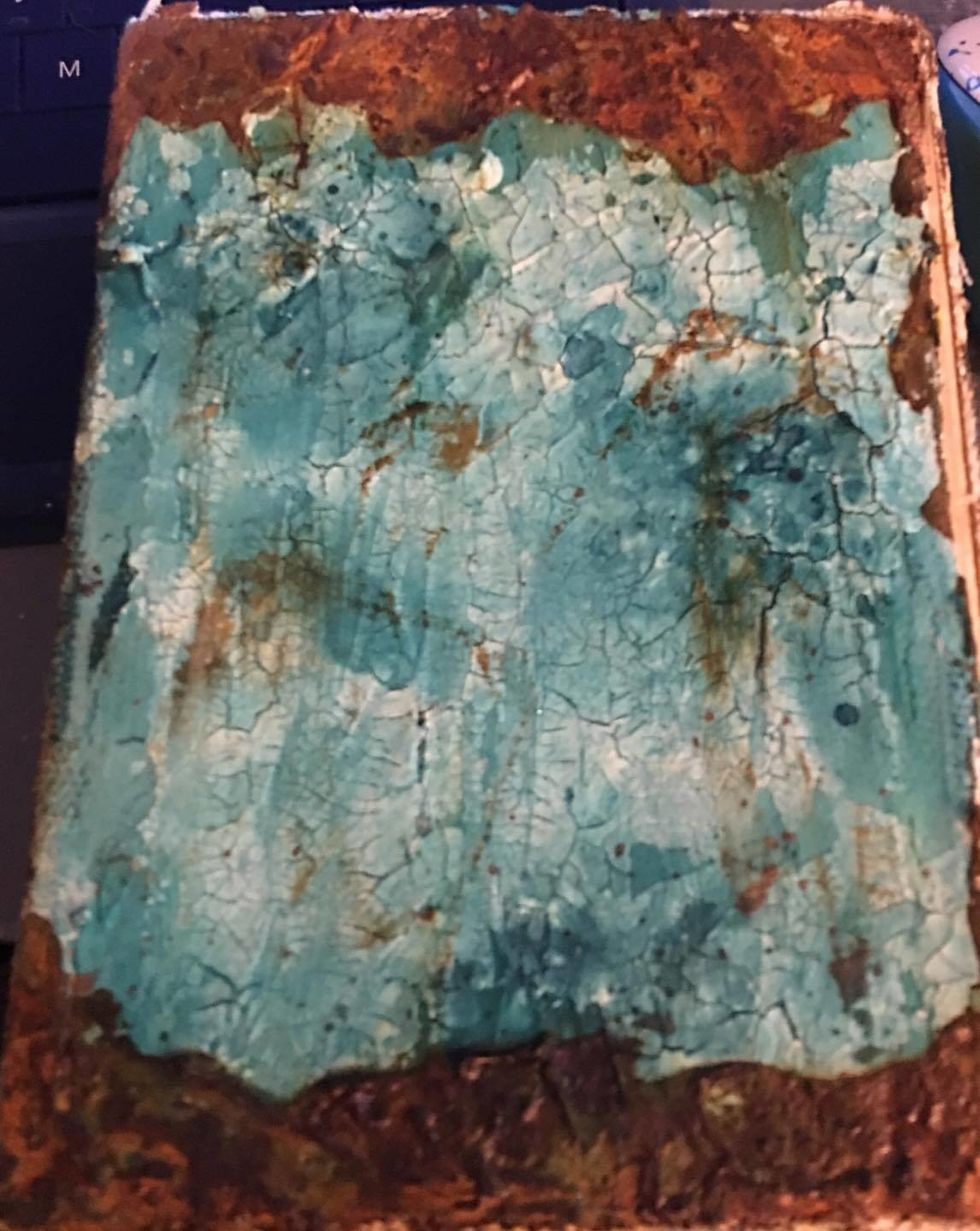 Add crackle paste to the cover of the book. Color using Tattered Angels Chalkboard in Seven Seas. Layer this on with Tattered Angels Glimmer mist in Autumn Nights until the desired color is achieved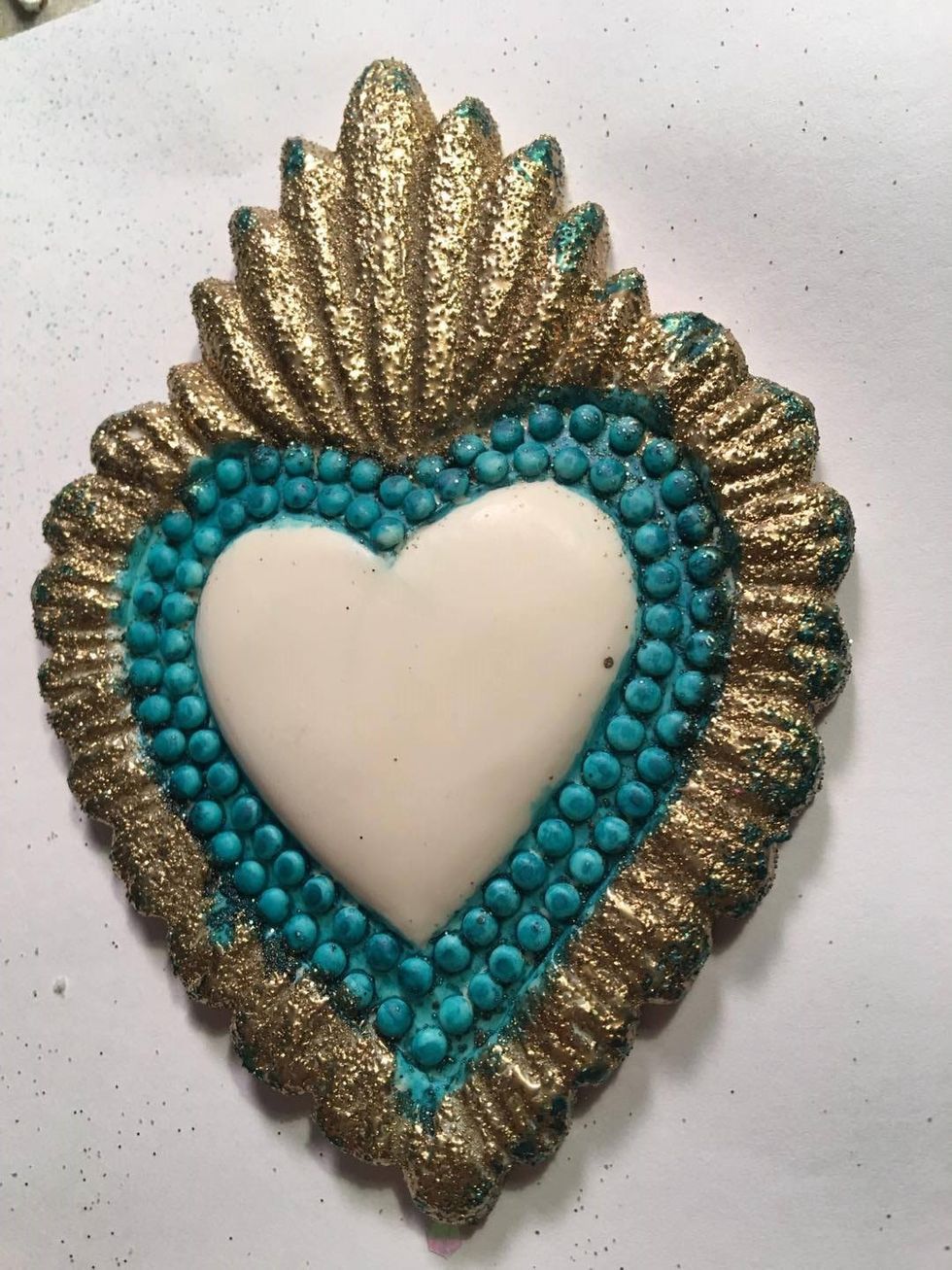 Cover outside edges Of the heart with Iced Enamels in Gold Glitz. Spray some of the Chalkboard Seven Seas onto a mat and using a paint brush, brush it on the raised dots on the heart.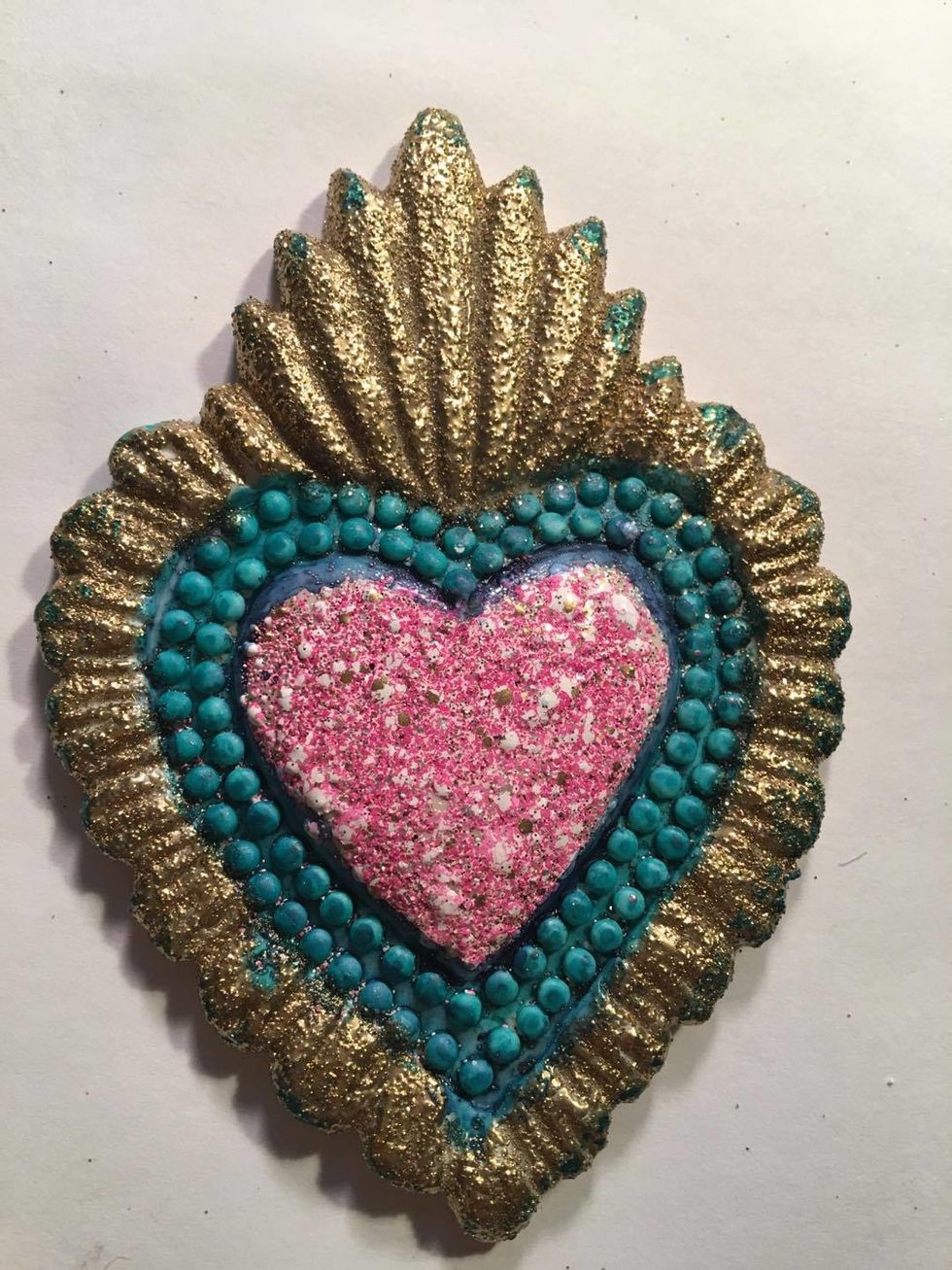 Cover the inside heart with a mix of Ivory and Raspberry Iced Enamels.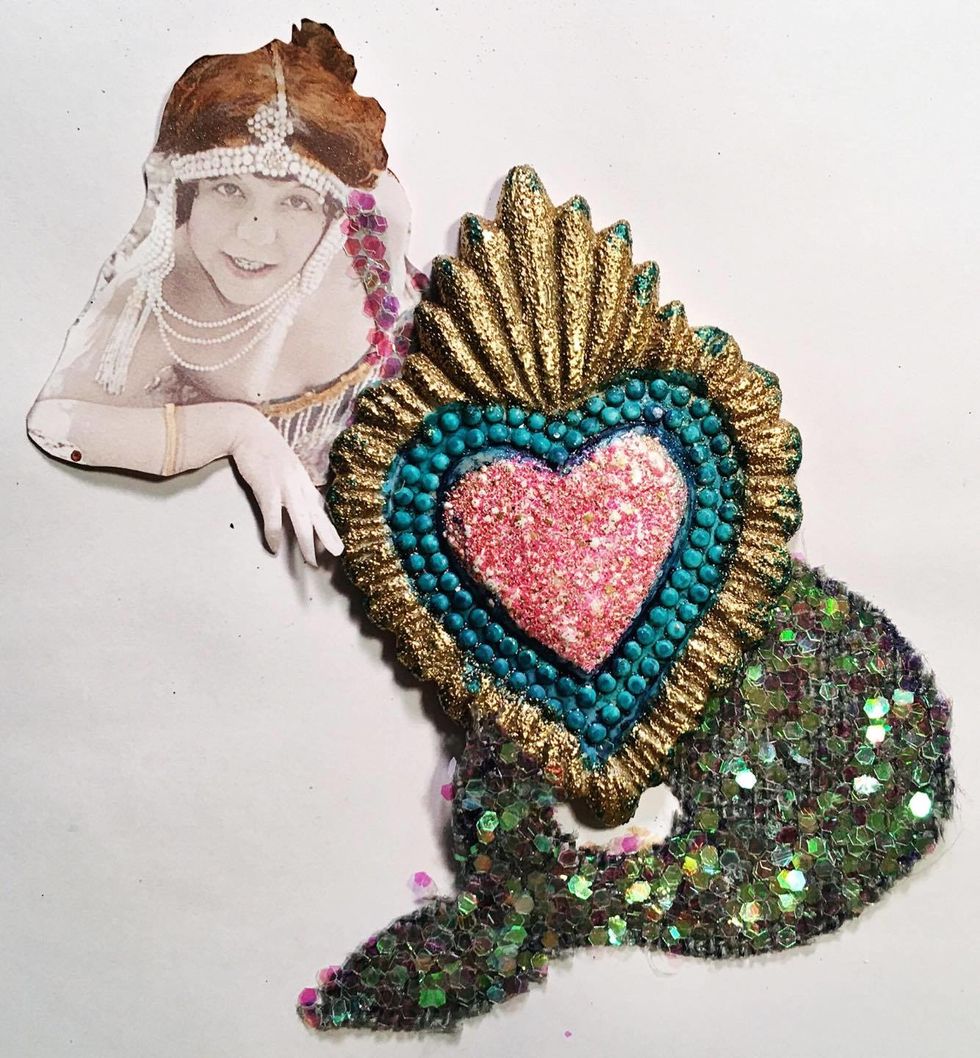 Cut a mermaid tail from the Canvas Corp green burlap. Cover with opalescent confetti. Cut the female image from Canvas Corp papers for mermaid.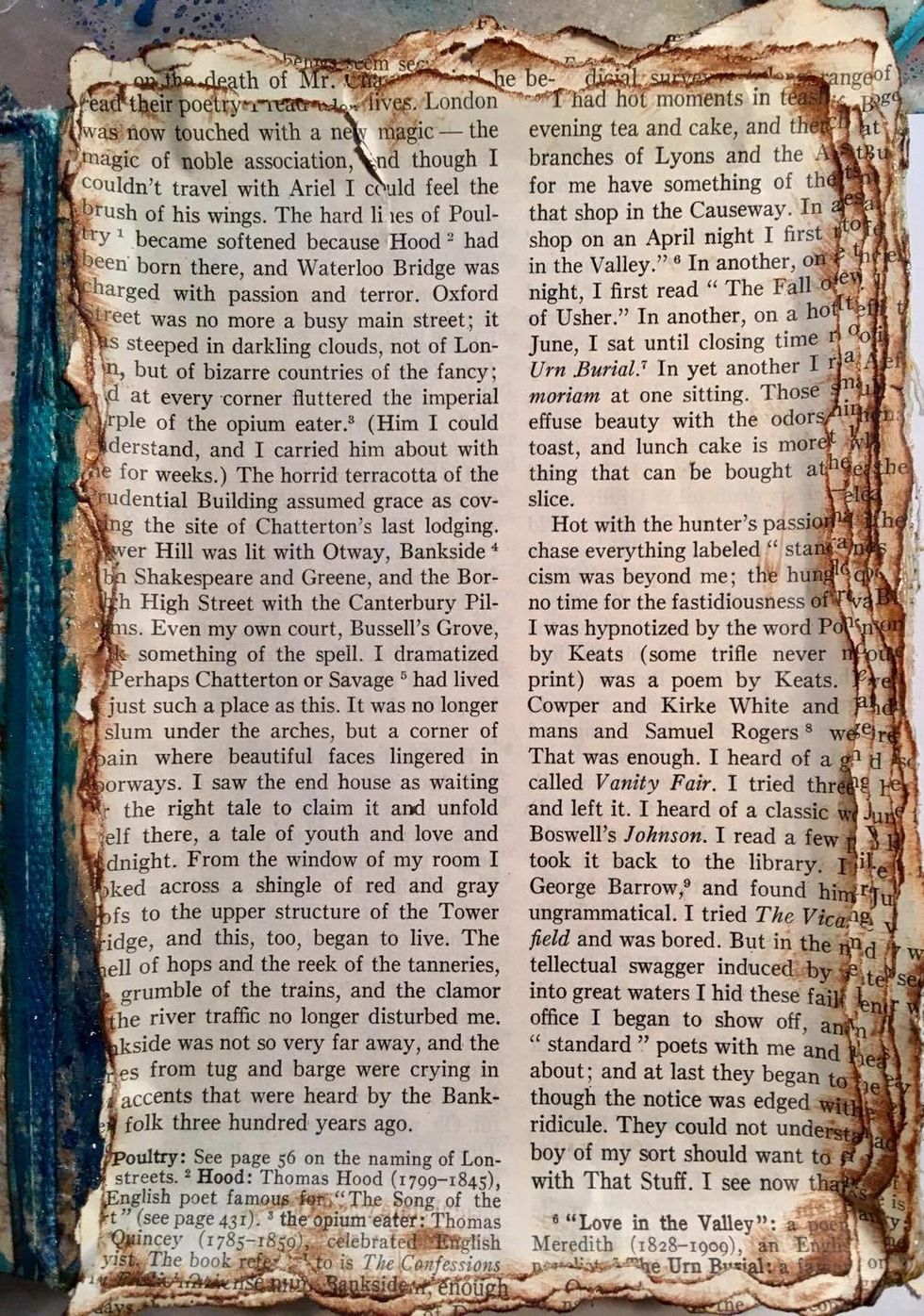 Tear vintage book pages to fit inside of the 5x7 canvas. It doesn't have to be perfect. Ink edges with brown ink, fold edges inward. Glue pages to the inside of the canvas.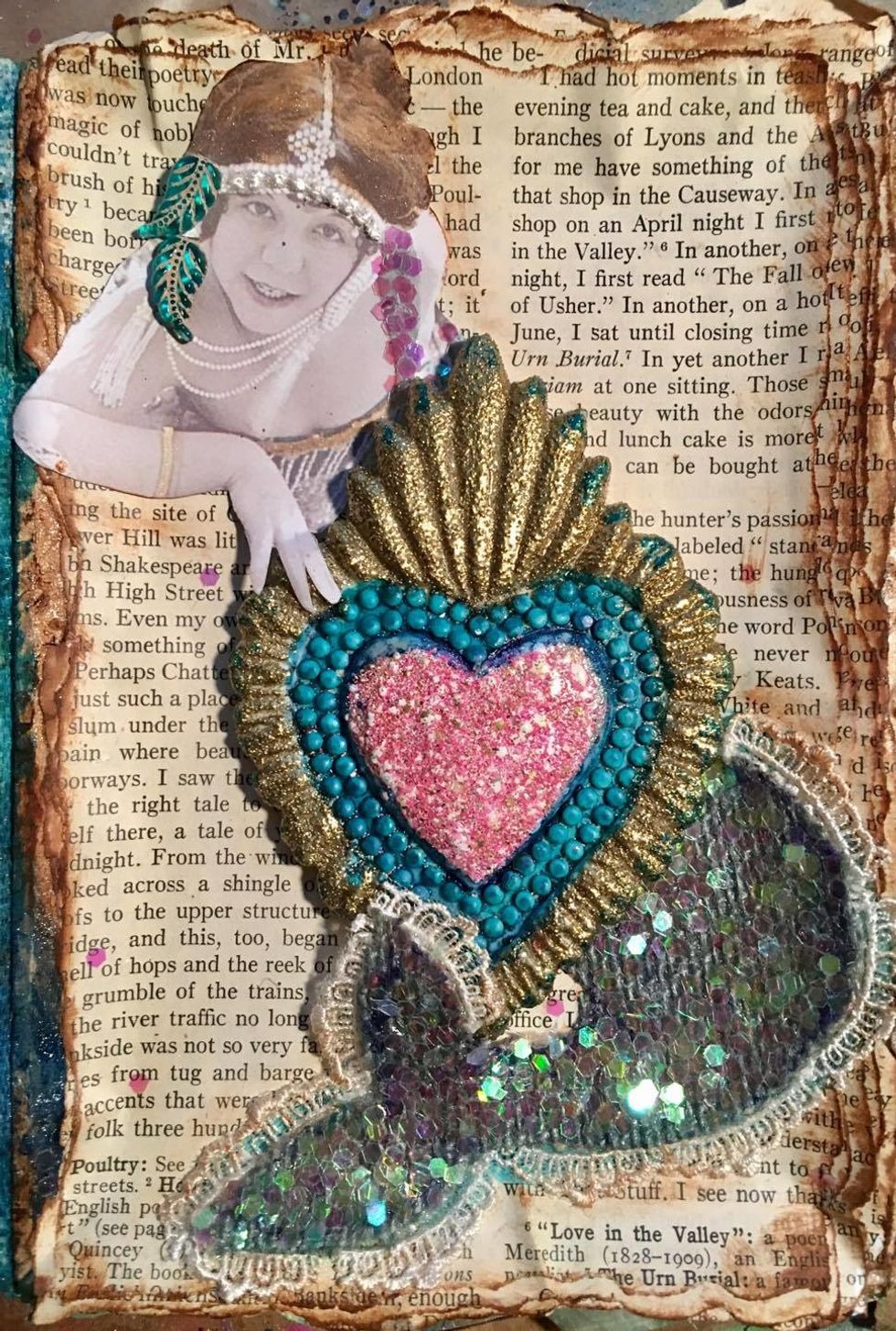 Glue mermaid, mermaid tail, and heart to the book pages.

Cover left edge of canvas with heavy modeling paste. When dry color with Chalkboard Seven Seas. Cut metal ribbon to fit on book spine, rust with Verday Rust paint. Attach to spine.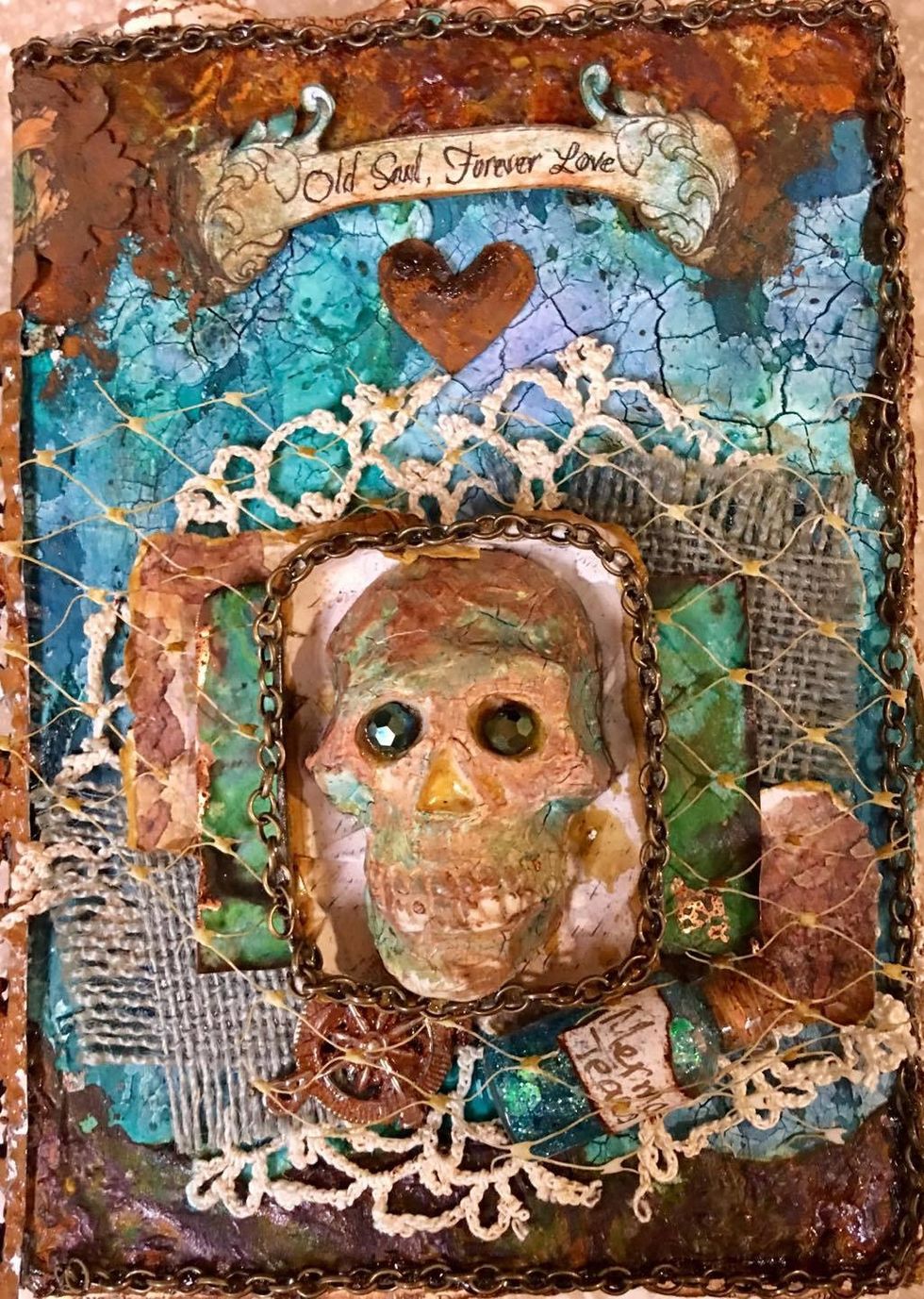 Attach Relics & Artifacts Skull and layered pieces to cover of book as desired. Add small bottle filled with water and blue glitter for mermaid tears.
Relics & Artifacts Ancient Soul
Relics & Artifacts Spirit Treasure
Canvas Corp Stretched Canvas (5x7)
Canvas Corp Burlap Sheet
7Gypsies Architextures Floral Guide paper
Tattered Angels Chalkboard Paint Seven Seas
Tattered Angels Plain Jane Simply Sheer Gold Rim
Tattered Angels Glimmer Mist Autumn Nights
Iced Enamels Gold Glitz
Iced Enamels Raspberry
Iced Enamels Ivory
Ten Seconds Studio VerDay Patina Paint Kit
Heavy Modeling Paste
Crackle Paste
Vintage Tin
Vintage Crochet Doily
Vintage Book Paper
Copper Sheet
Chain
Glass Bottle
Metal Ribbon
Relics & Artifacts
RELICS & ARTIFACTS ® matte white resin craft blanks by designer Sandra Evertson for Prima Marketing Inc.