A diy The Fault in Our Stars inspired sweatshirt 😍
10
Fabric paint
I printed out a picture of the cover then cut out each cloud and traced it with a sharpie☁☁
Carefully cut out each cloud 😛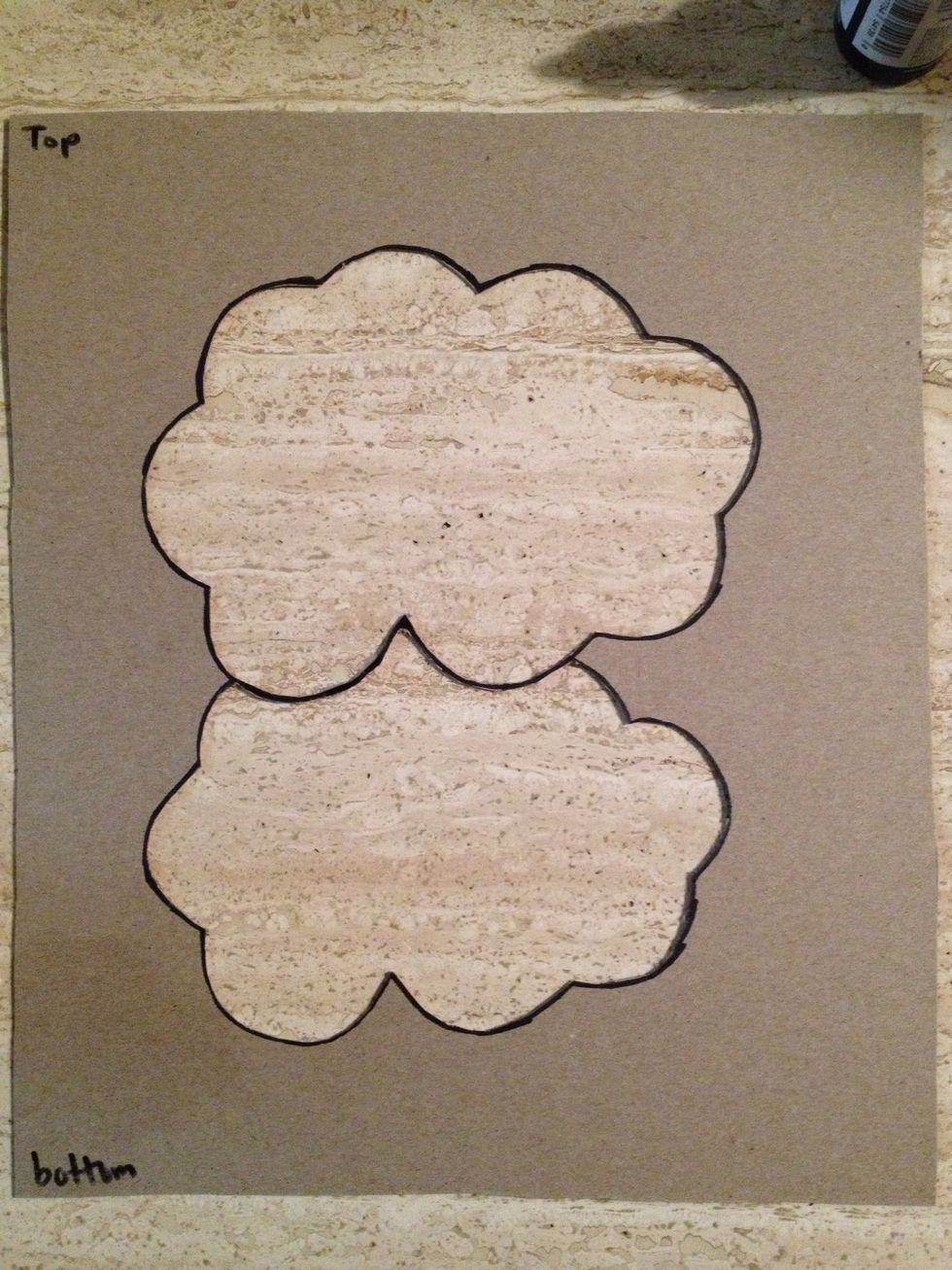 new stencil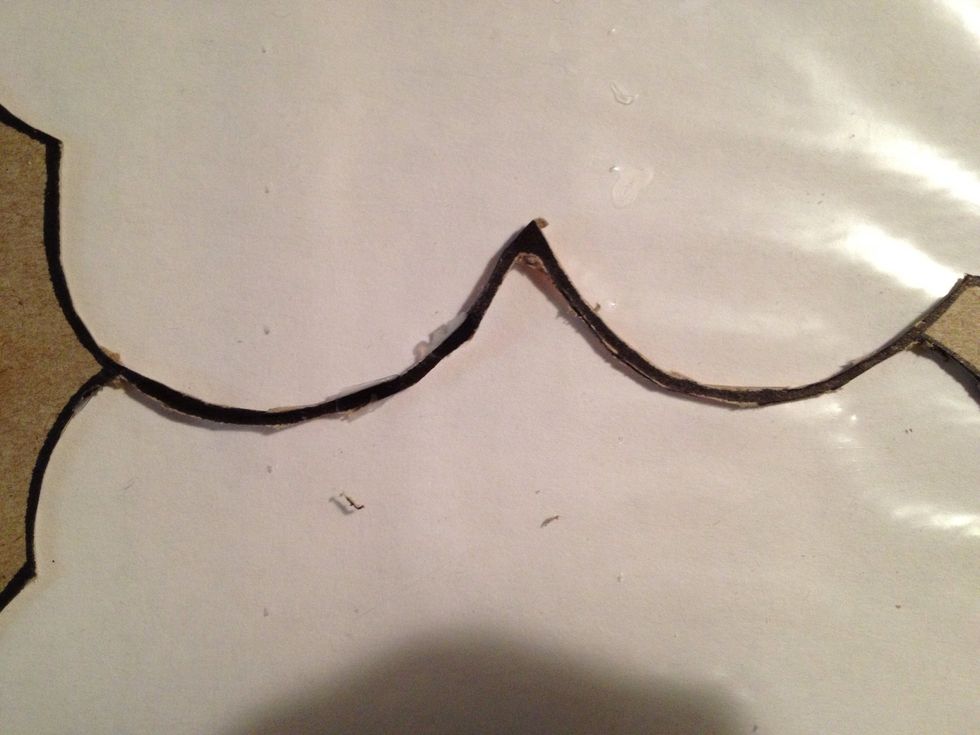 This part of the cloud is flimsy be careful.. I put glue on mine so It wouldn't tear easily 😉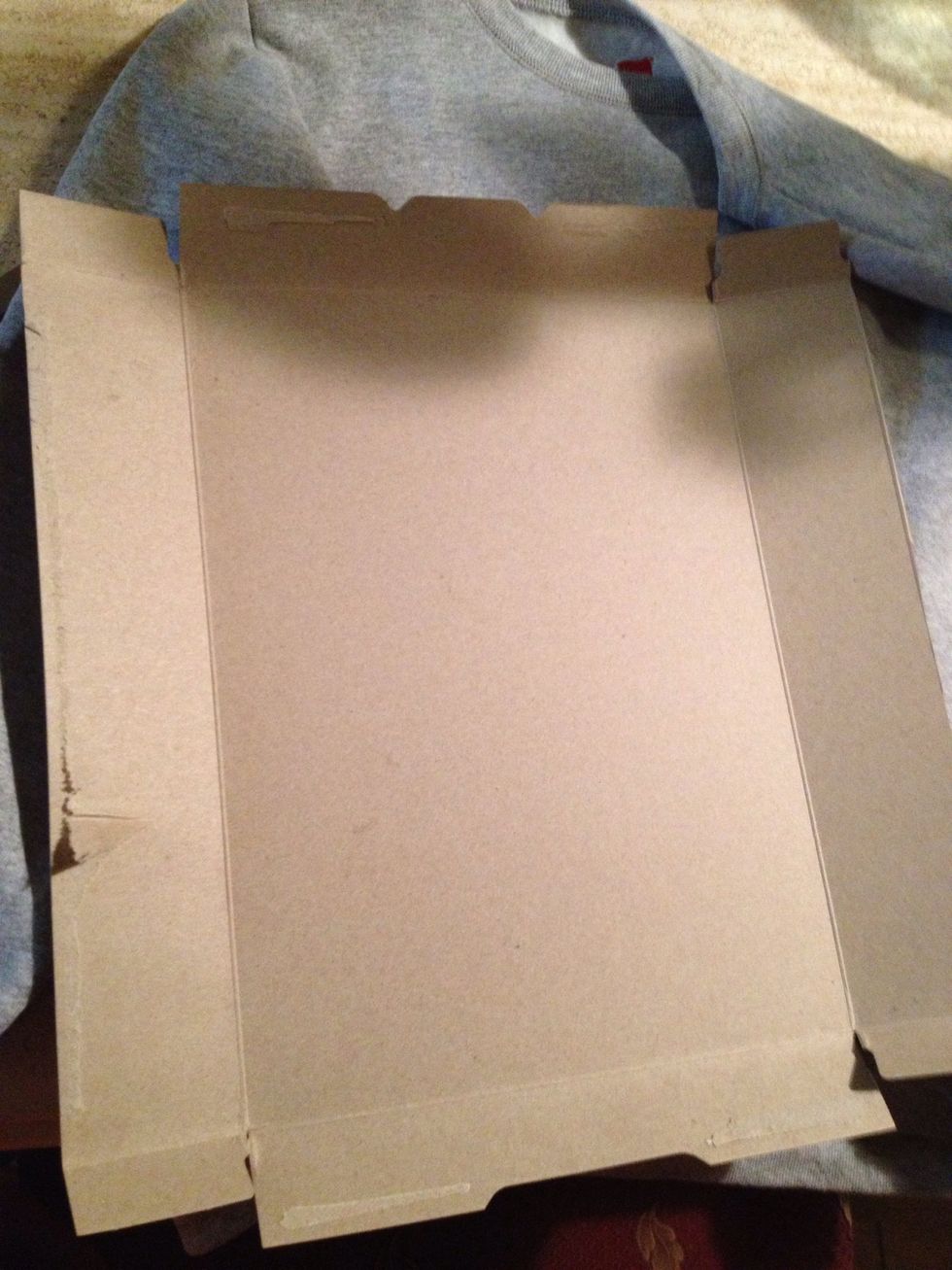 Take another piece of cardboard.. This is from a cereal box 😌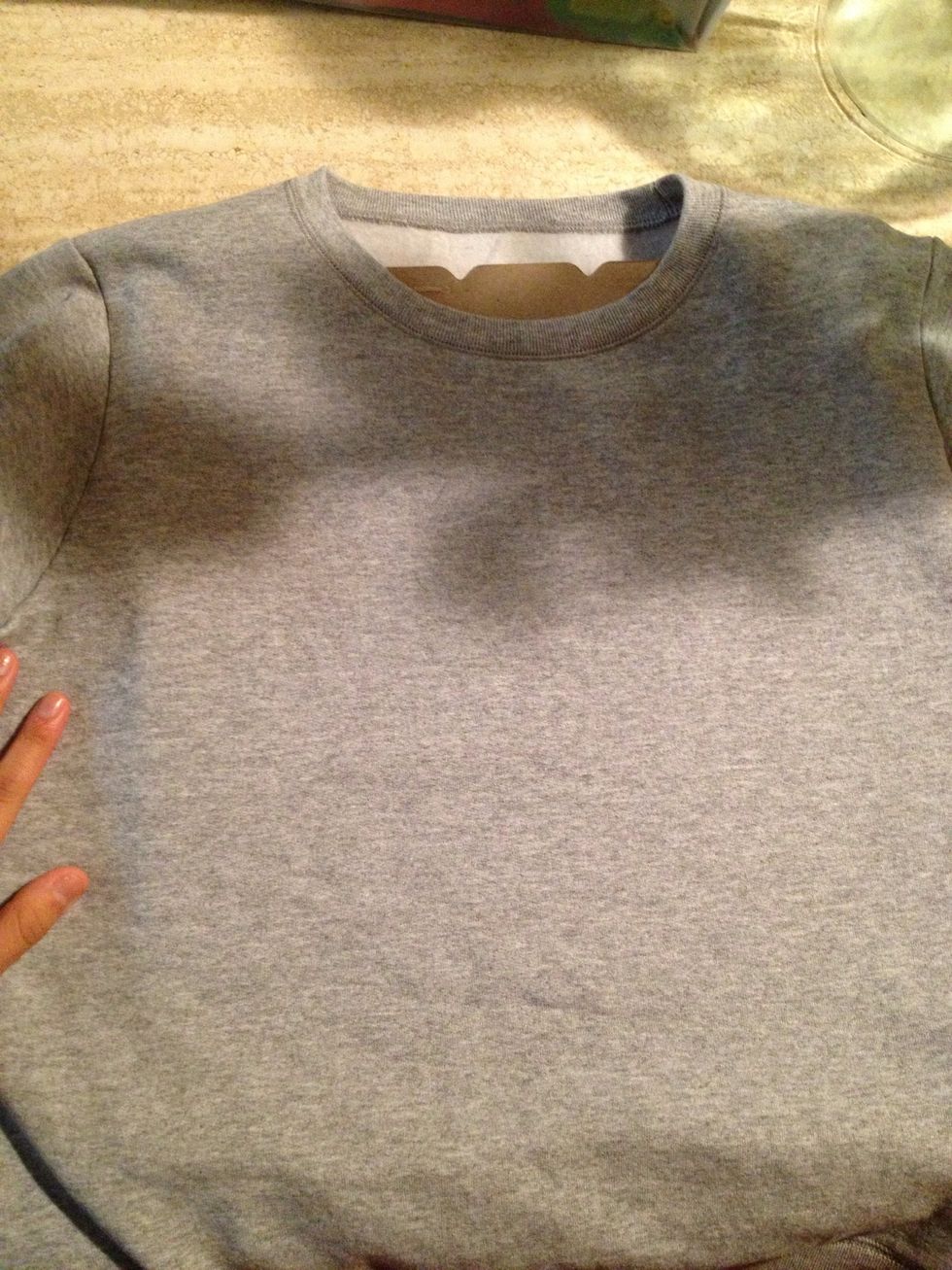 Place it in the sweatshirt so the paint doesn't bleed through to the other side... mine didn't bleed at all but just to be safe.
Hold the cloud☁ stencil down with weights.. I used books. Paint the top cloud with black matte paint and the bottom cloud white matte paint 😊 this may take 2 coats
After the clouds dry grab your white puffy paint and write Okay? On the black cloud.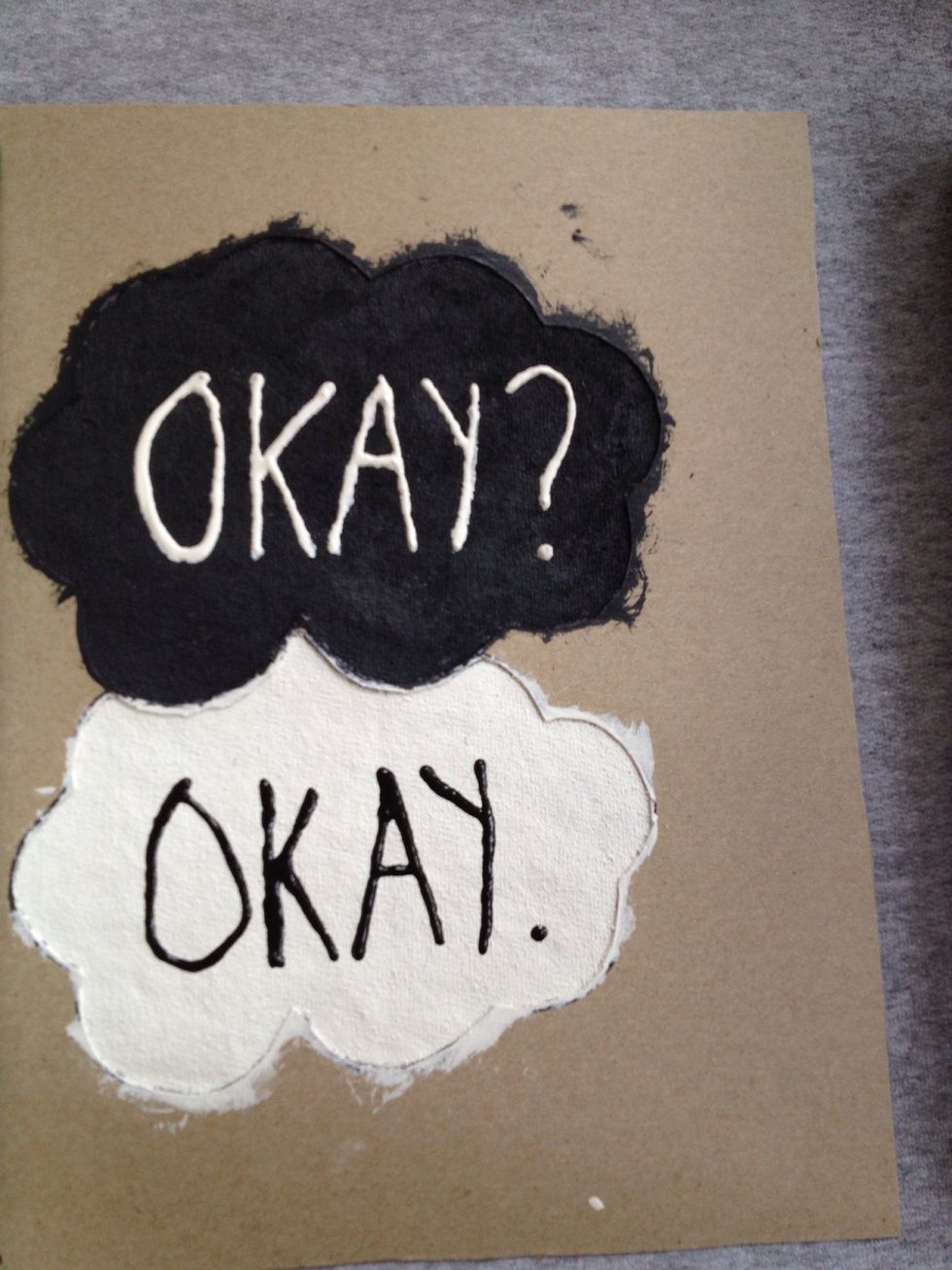 And do the same with the black puffy paint in the white cloud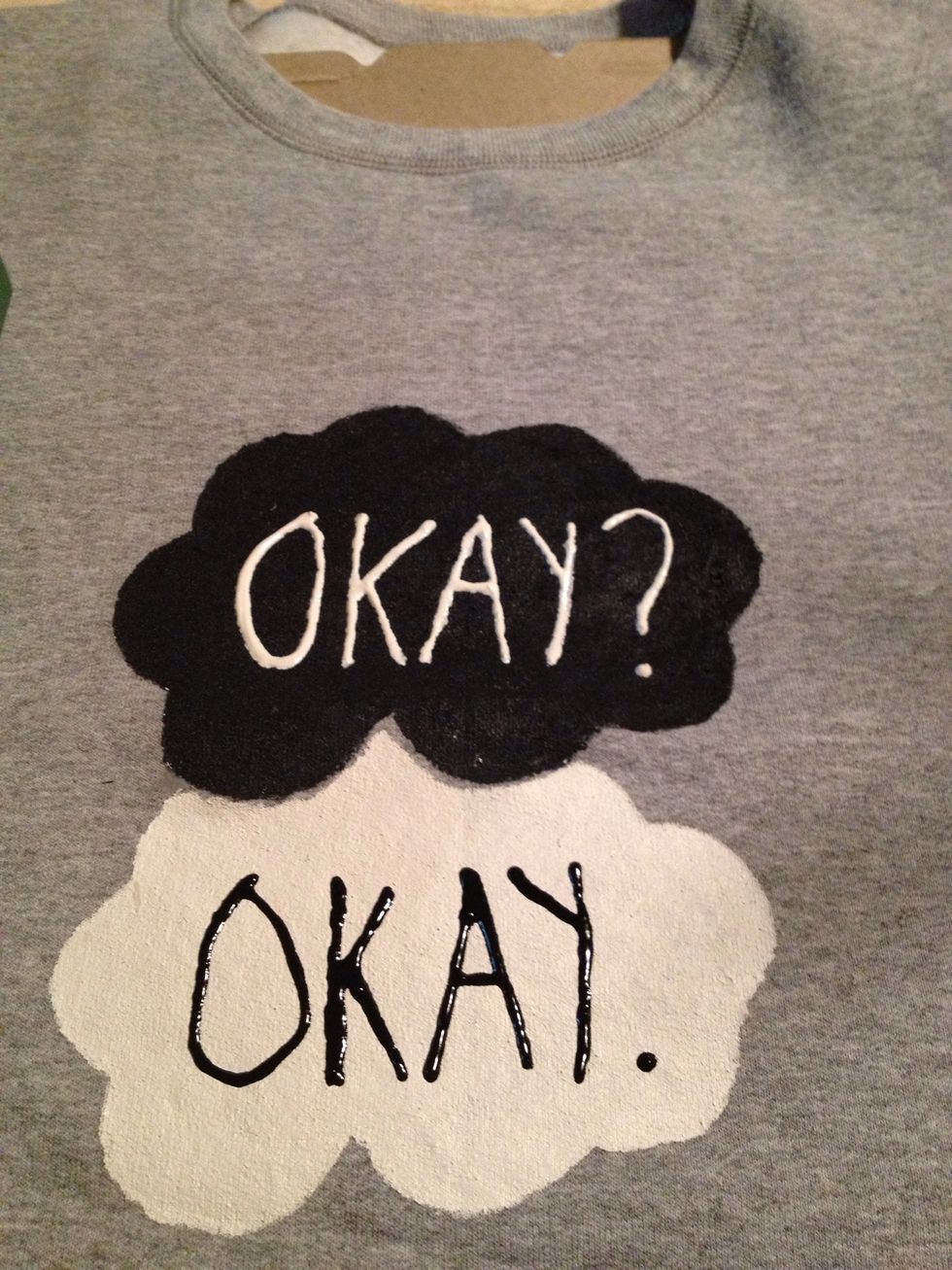 When the paint is dry carefully peal the stencil up. Some may stick but can easily be pealed up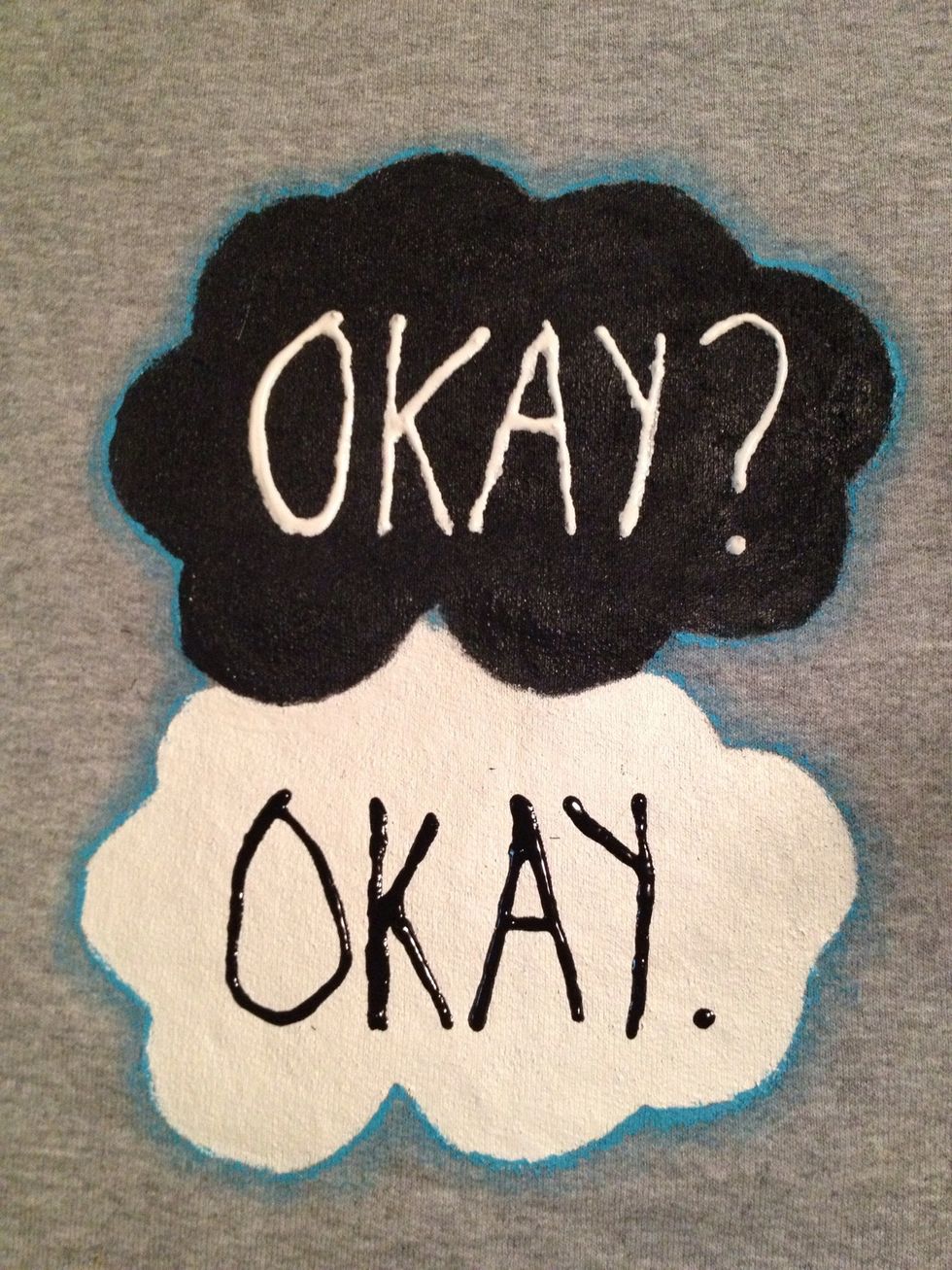 I ended up filling in my white cloud to touch the black one. I also used the blue paint and traced the clouds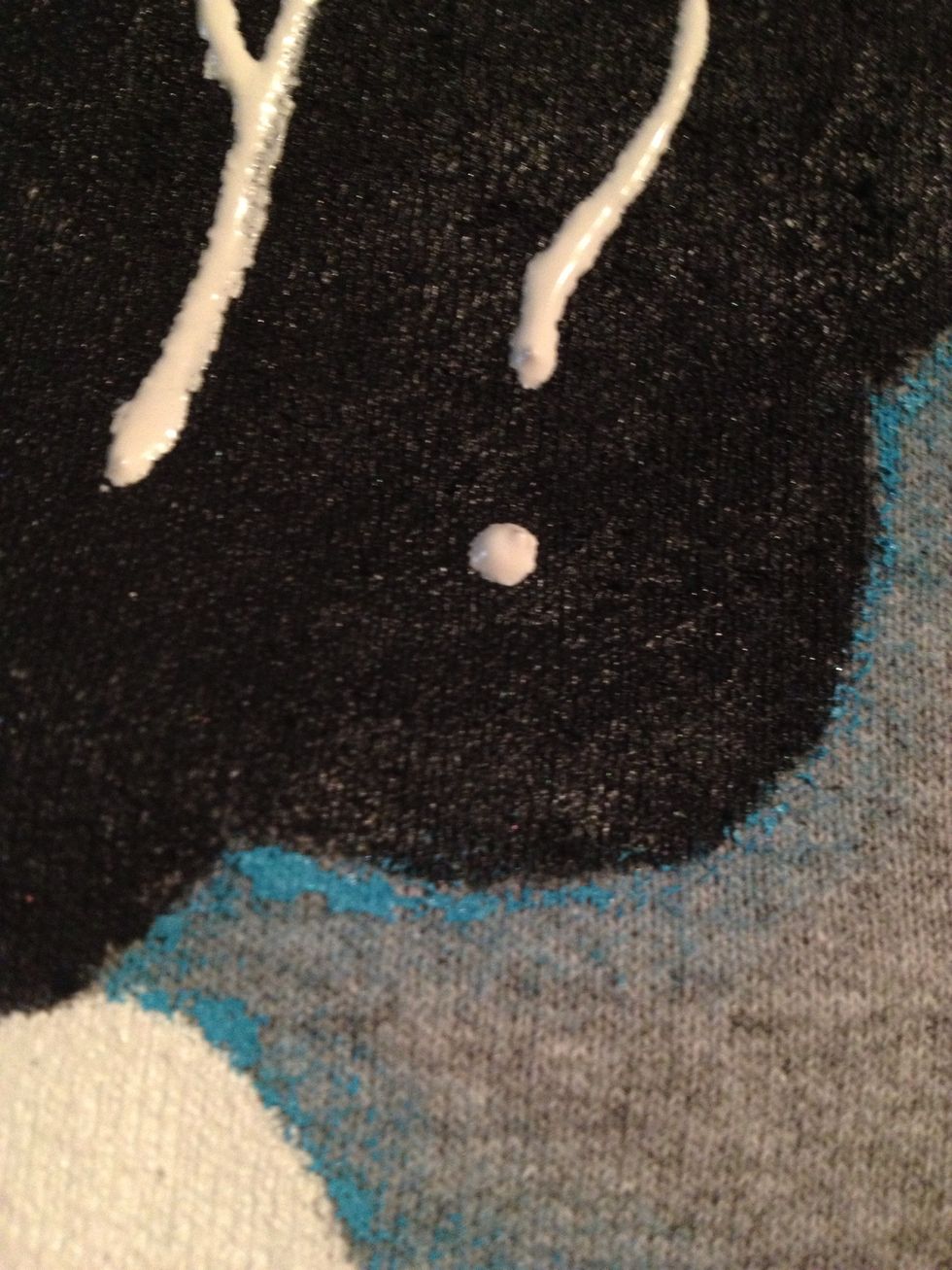 After I finished tracing with blue i used the brush and smudged the paint for a gradient effect 😎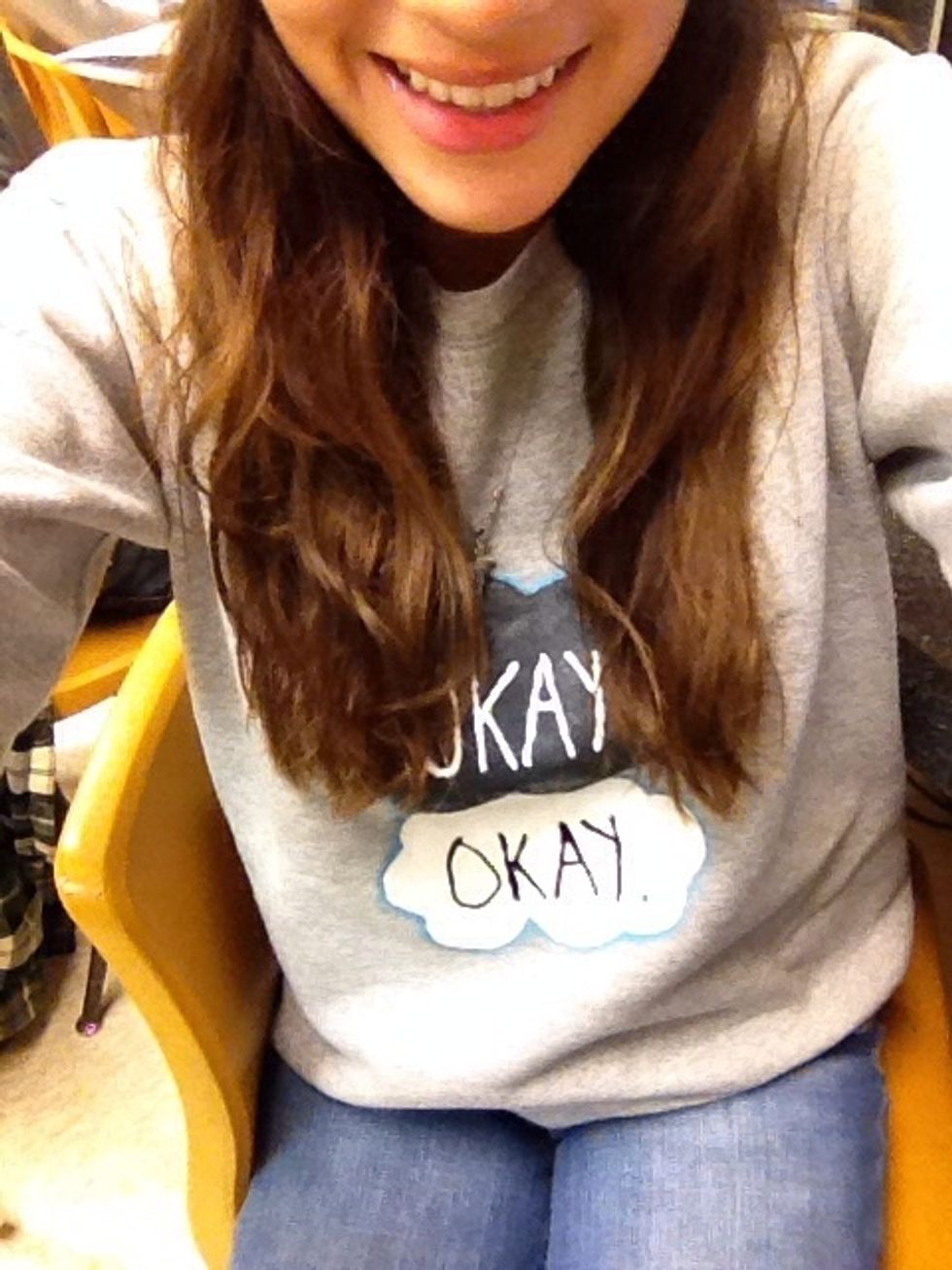 Have fun😊
White puffy paint
Black puffy paint
White matte fabric paint
Black matte fabric paint
Sweatshirt
Blue matte fabric paint
Cardboard
Clouds
Knife
Sharpie