Have a piece paper the same size as your foam meat tray
Using a lead pencil sketch a simple ocean scene or animal.
Using the masking tape, tape the pice of paper to the foam meat tray along one edge.
Trace over your sketch with a ball point pen.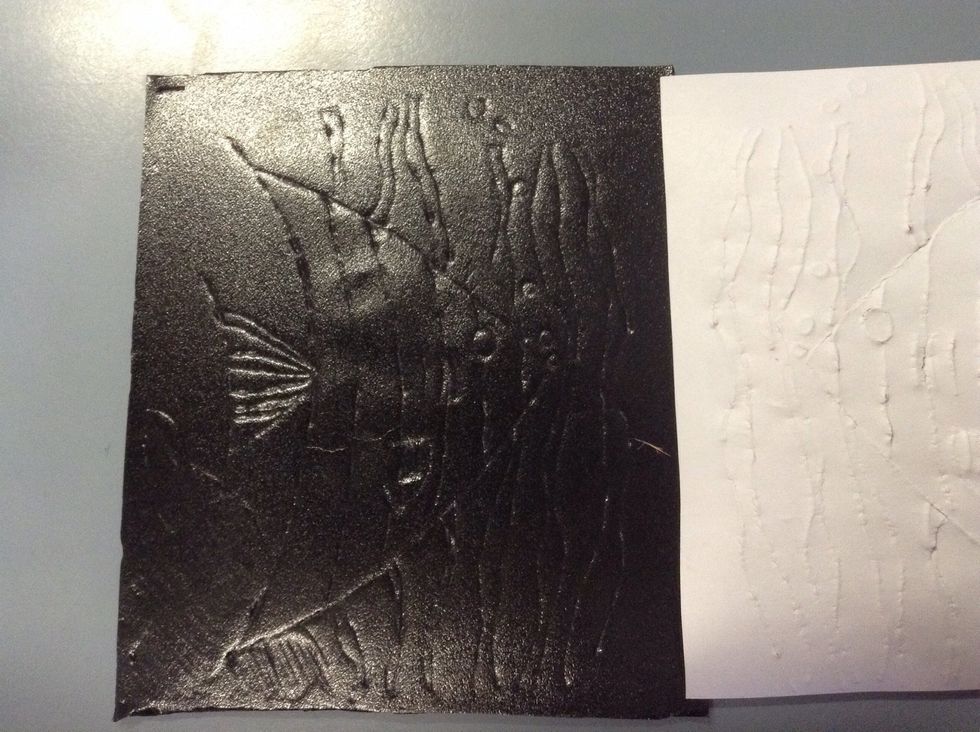 Remove the sketch and you will see an imprint of your sketch on the foam.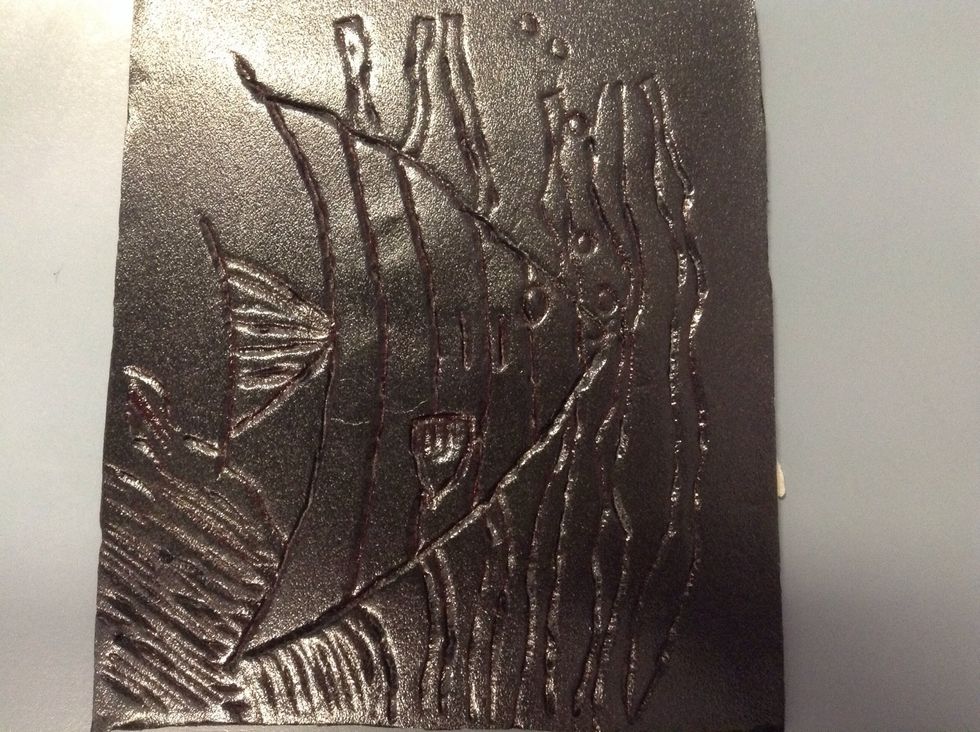 Retrace over the indentation of your sketch with the ball point pen.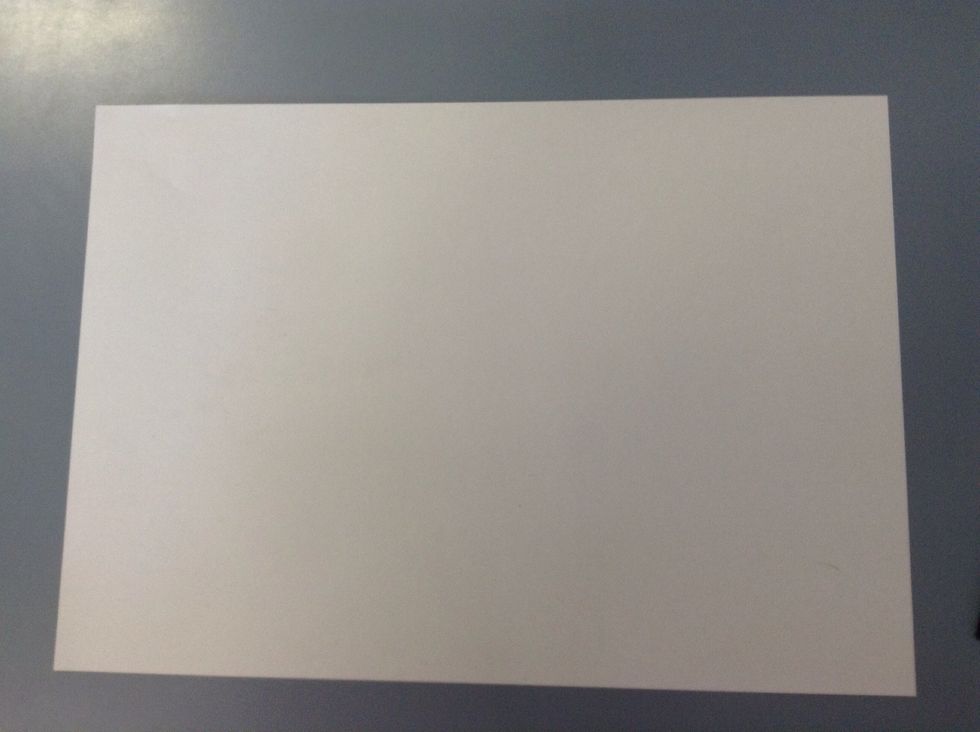 Lay down your piece of A3 paper.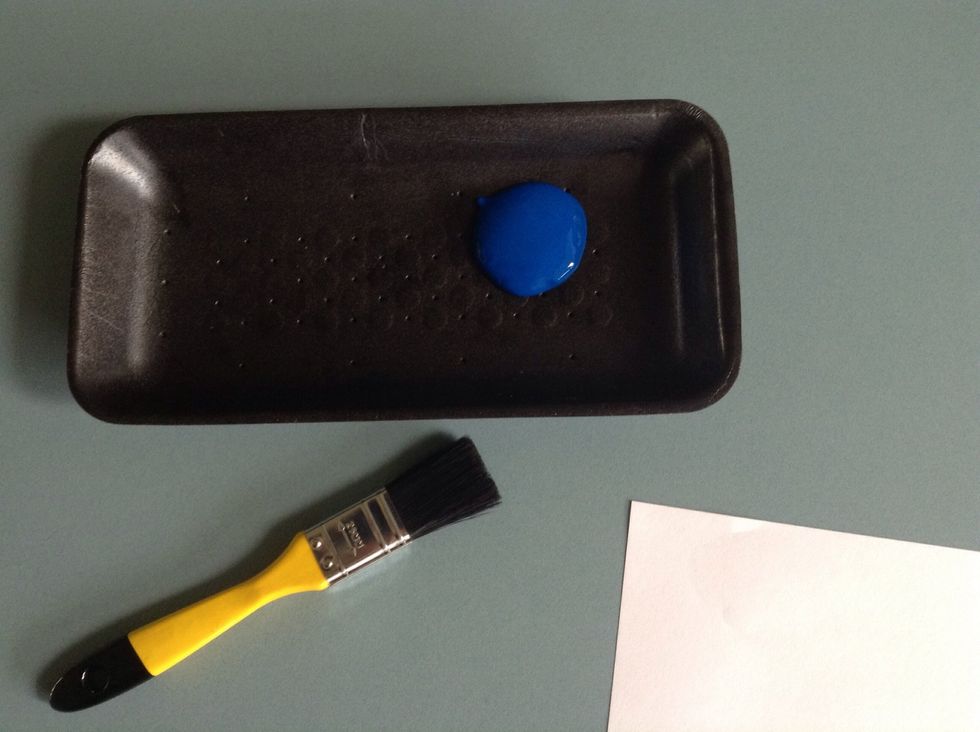 Pour some blue paint into a paint tray.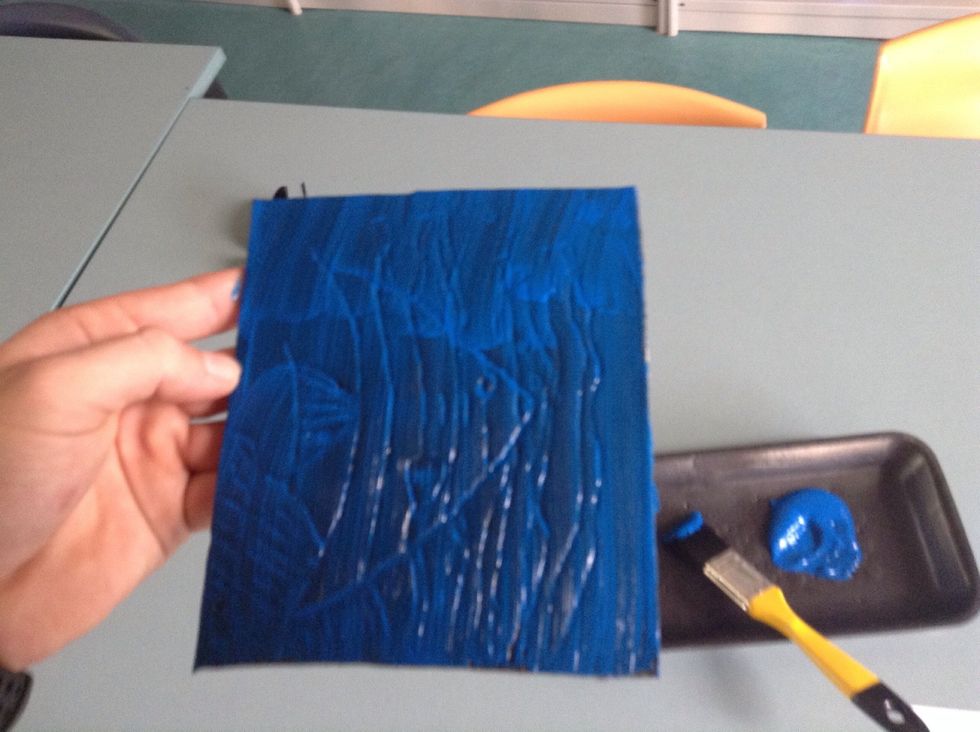 Use the paint brush to apply a good coat onto the foam.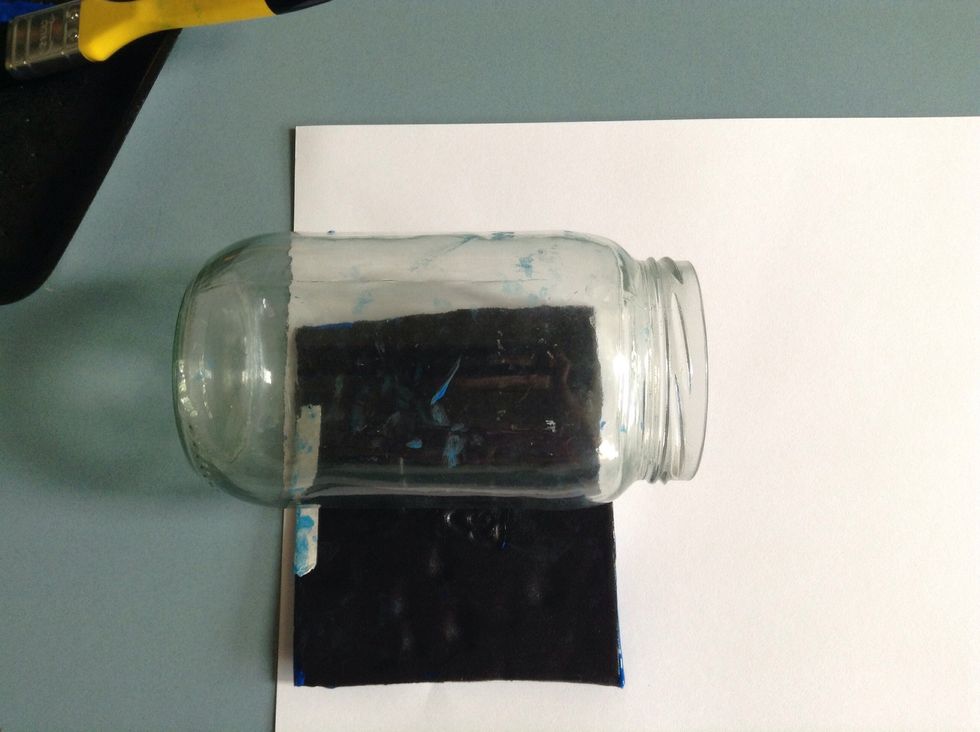 Place the foam onto the A3 page. Use a rolling pin or a glass jar to apply enough pressure to the foam.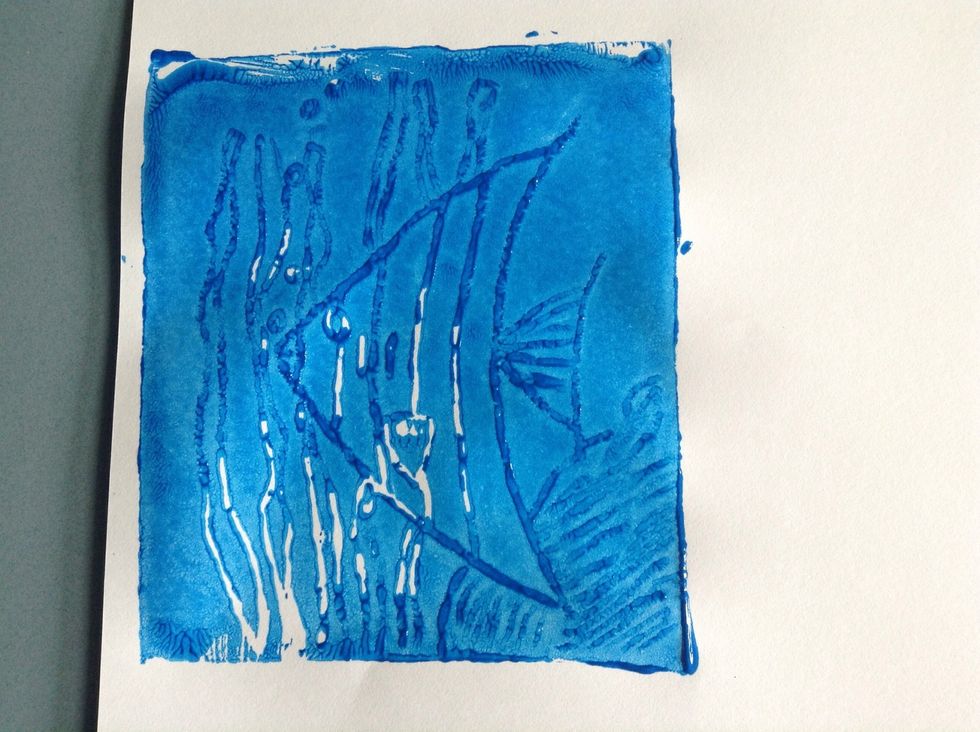 Remove the foam slowly and look at the fantastic print.
If you wish you can wash the print between presses, just make sure to wipe it dry with the tissues.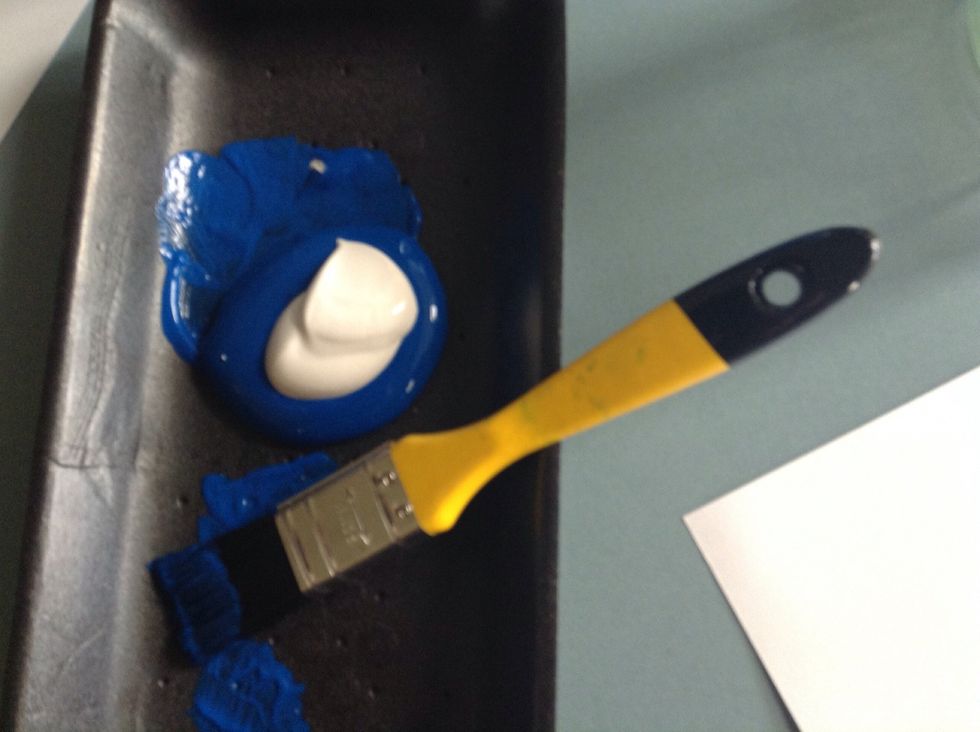 Next mix some white with the blue.
Repaint the foam and repress the print about a centimetre away from the first print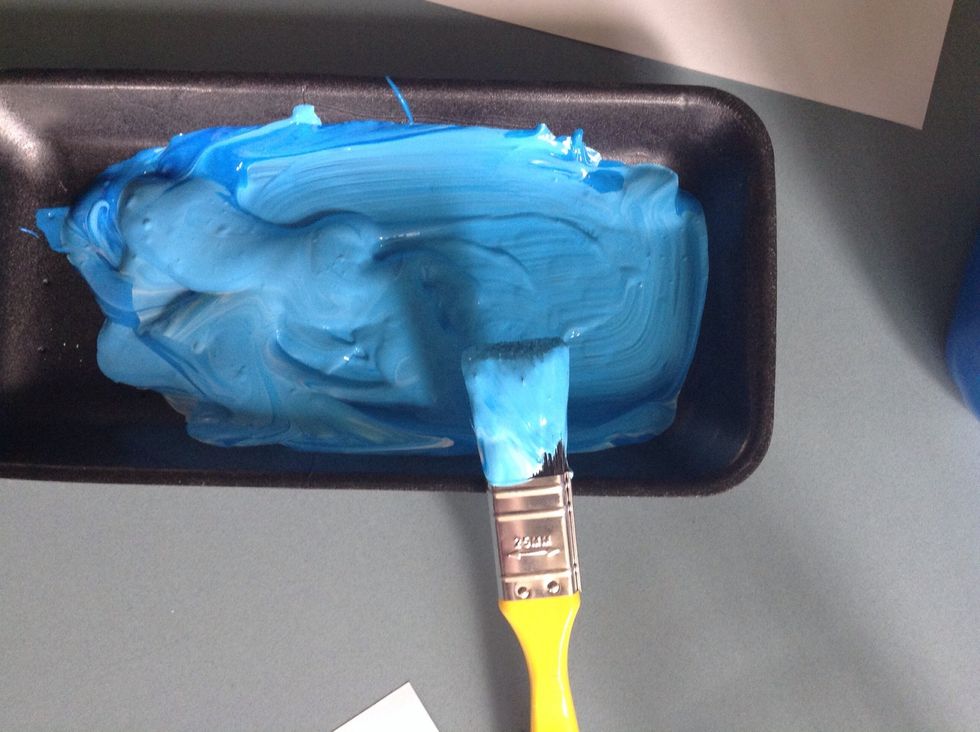 Mix more white paint with the blue.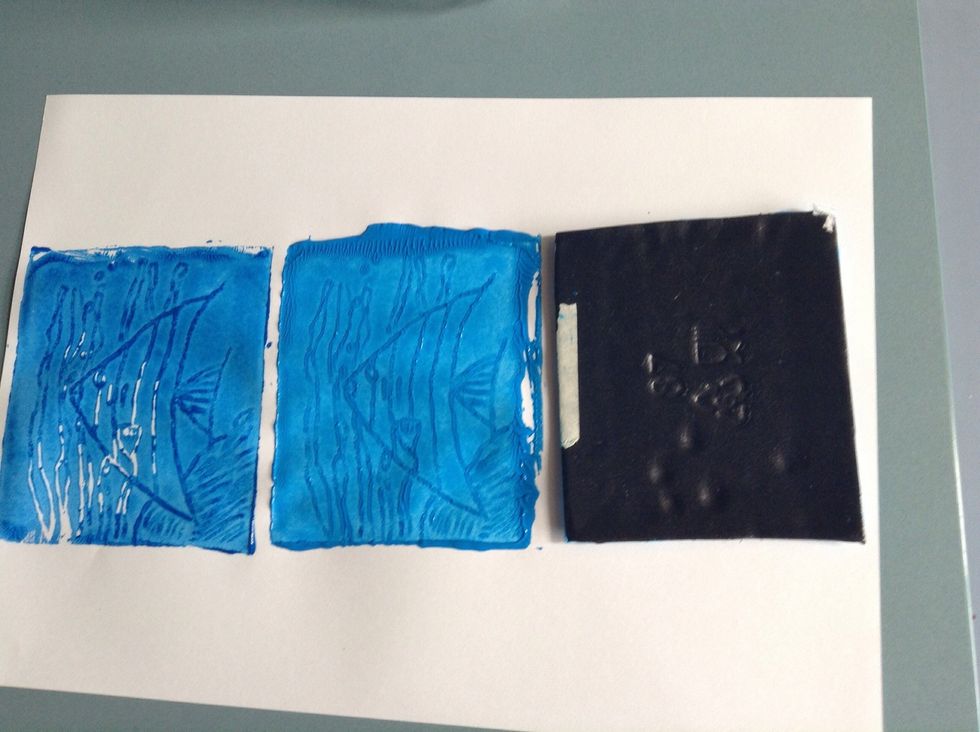 Finally paint the print with the light blue and press the last print.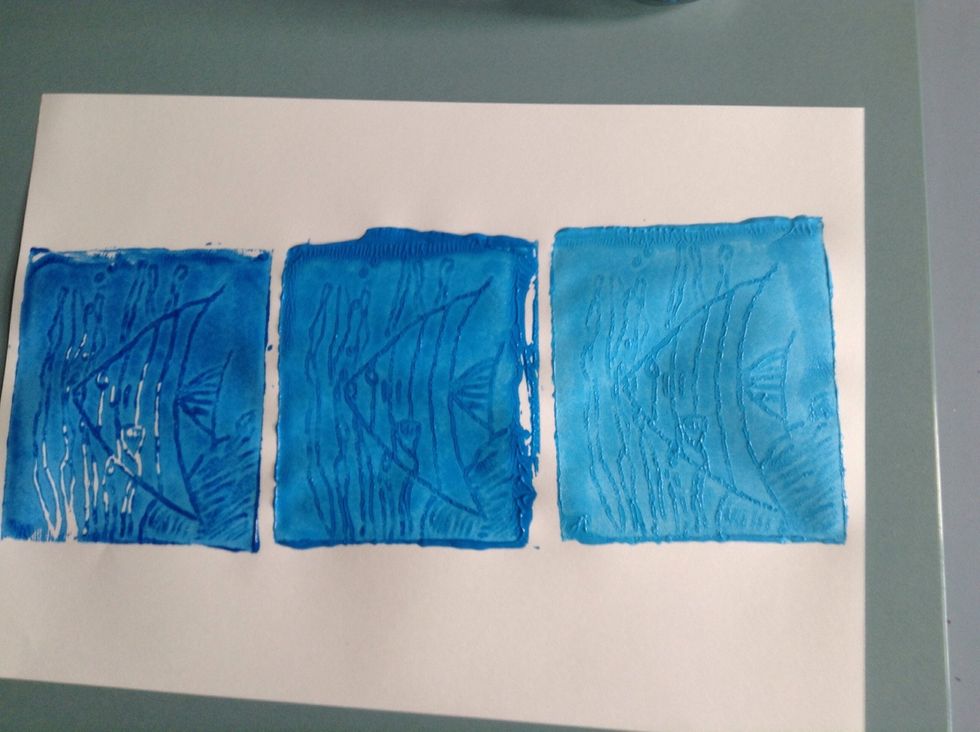 Remove the print and you should have a great looking set of pressed prints which go down in colour gradient.
1.0 Foam meat tray
1.0 Piece of paper (same size as meat tray)
1.0 A3 pice of paper
1.0 Lead pencil
1.0 Ball point pen
Masking tape
1.0 Paint brush
Blue and white paint
Tissues
Rolling pin or glass jar