Create an Interactive Pocket Scrapbook Page
2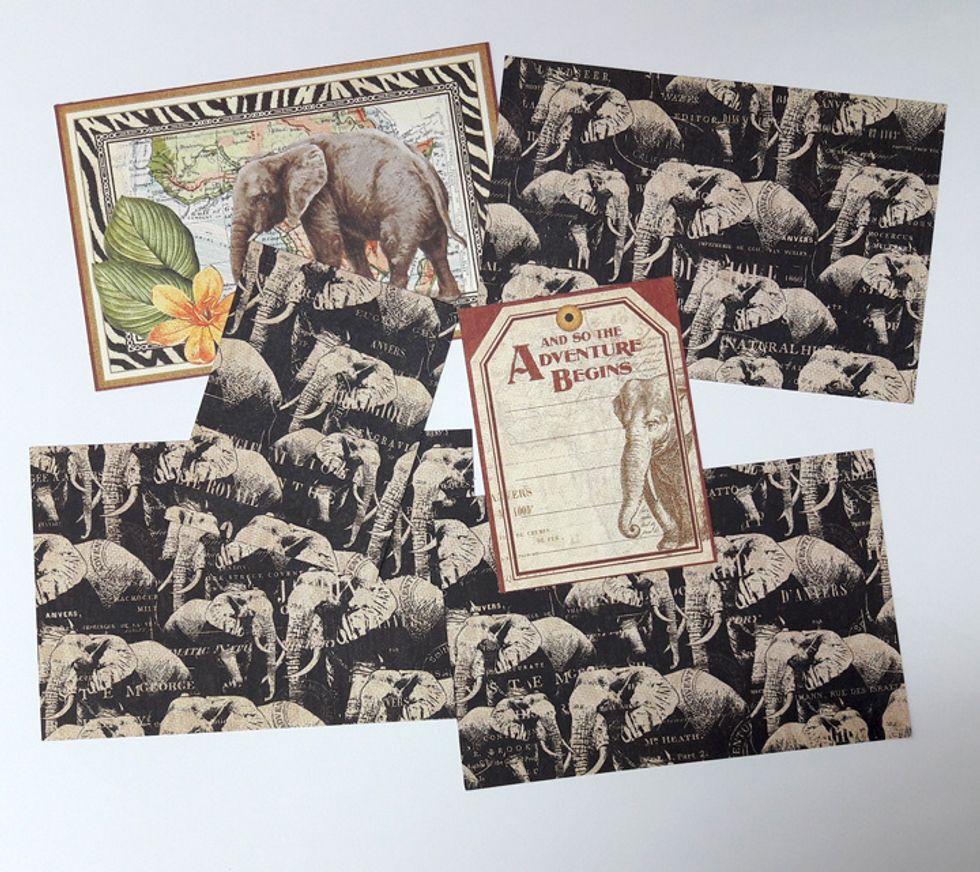 Start by cutting the pieces to fit the pockets in your page protector.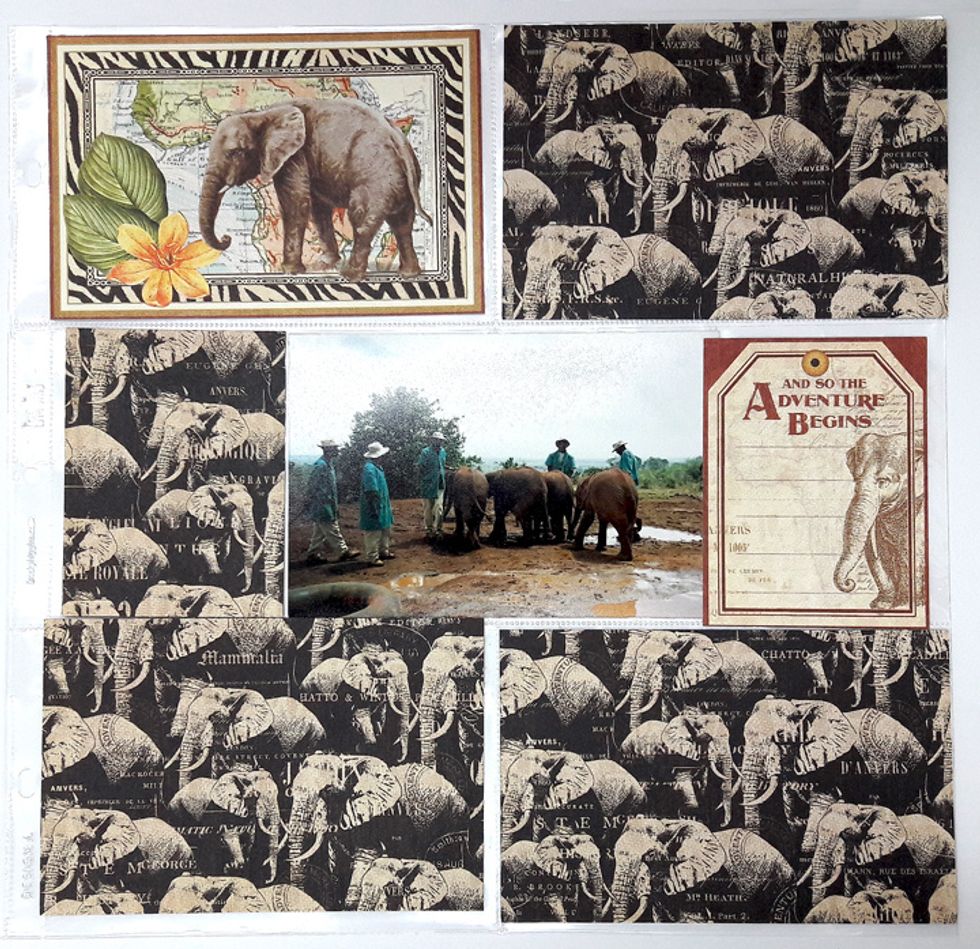 Arrange the pieces to fit all pockets. The photo will be the flap attached to two center pockets.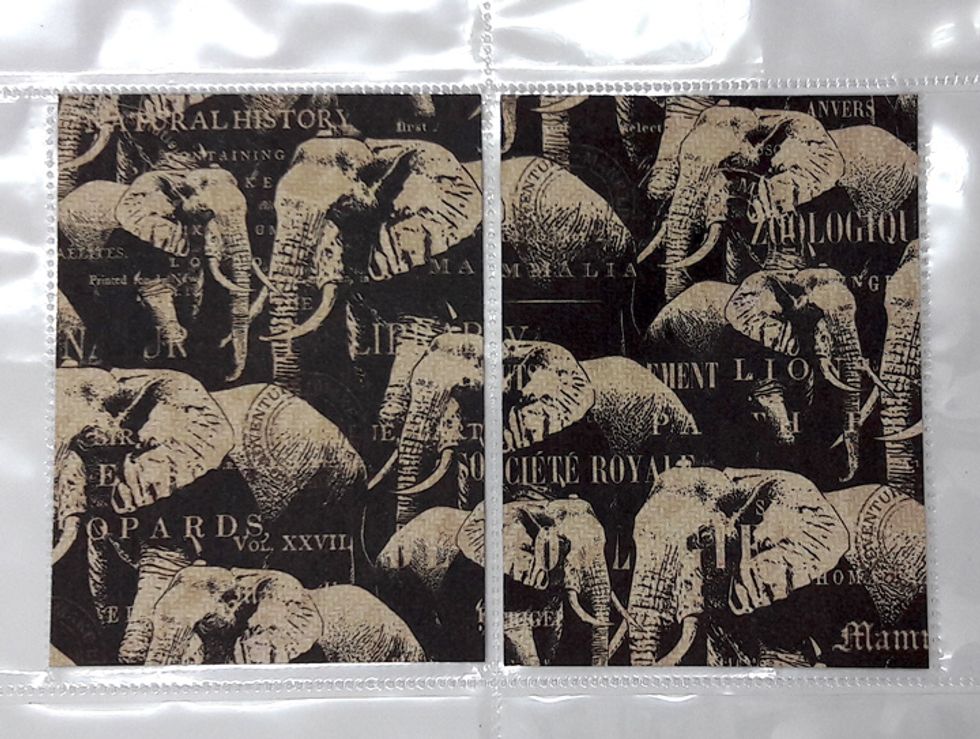 Cut two pieces to fit the pocket of the flap. On this page it was two 3"x4" joining pockets in the center.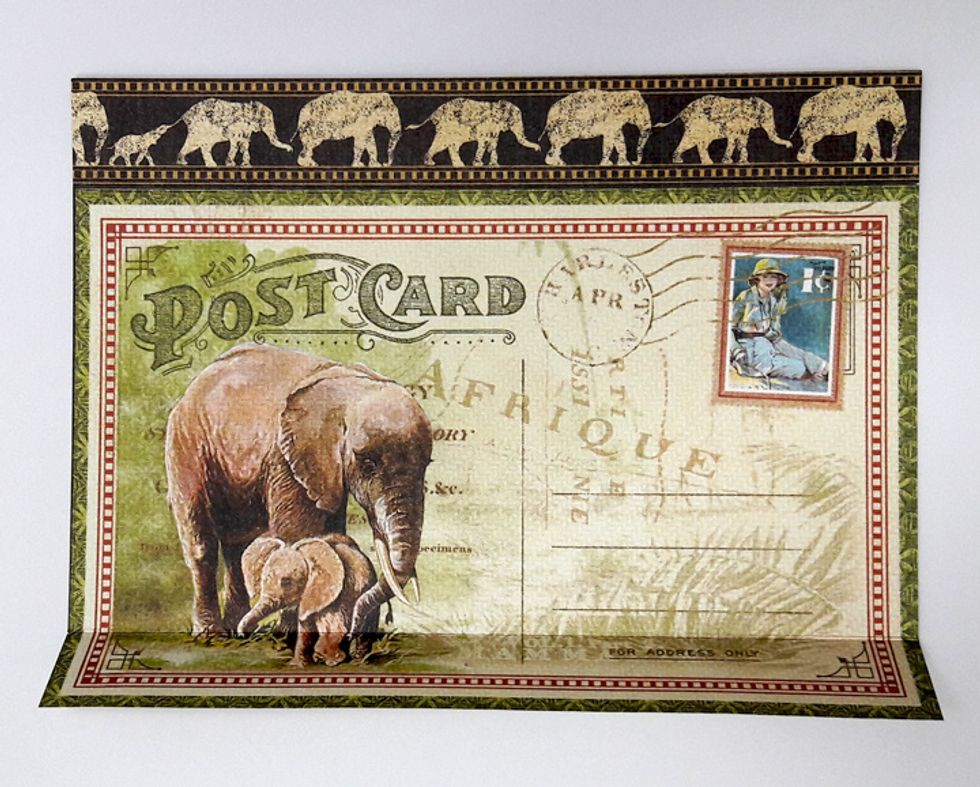 Cut paper for flap. Width: the same as pocket width (on this page 6") Length: one inch larger than pocket size (on this page 5"). Fold paper on 1" mark so the flap will fit pocket size.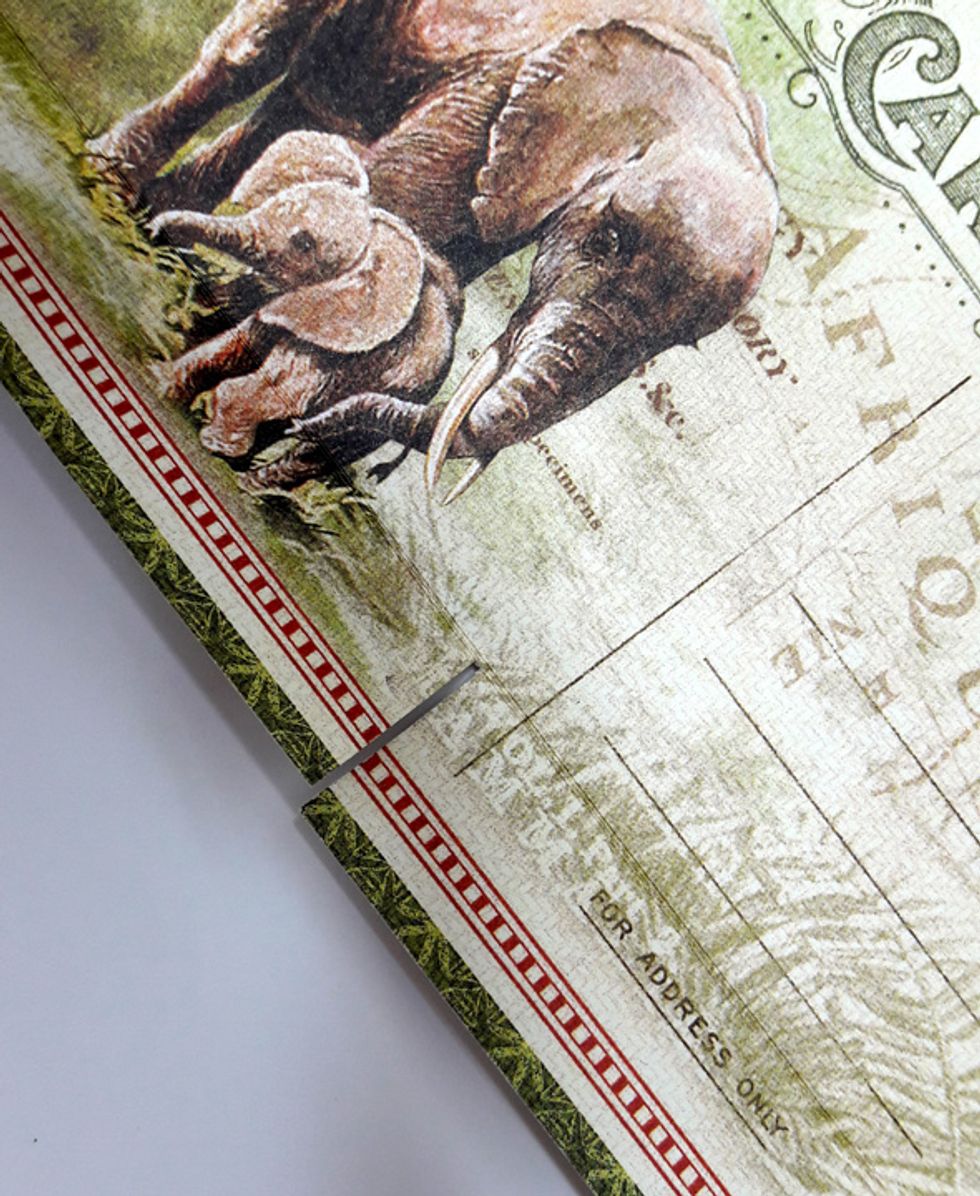 Create a slit in the center of the flap to allow the flap to fit into two pockets and slide on both sides of the connecting seam.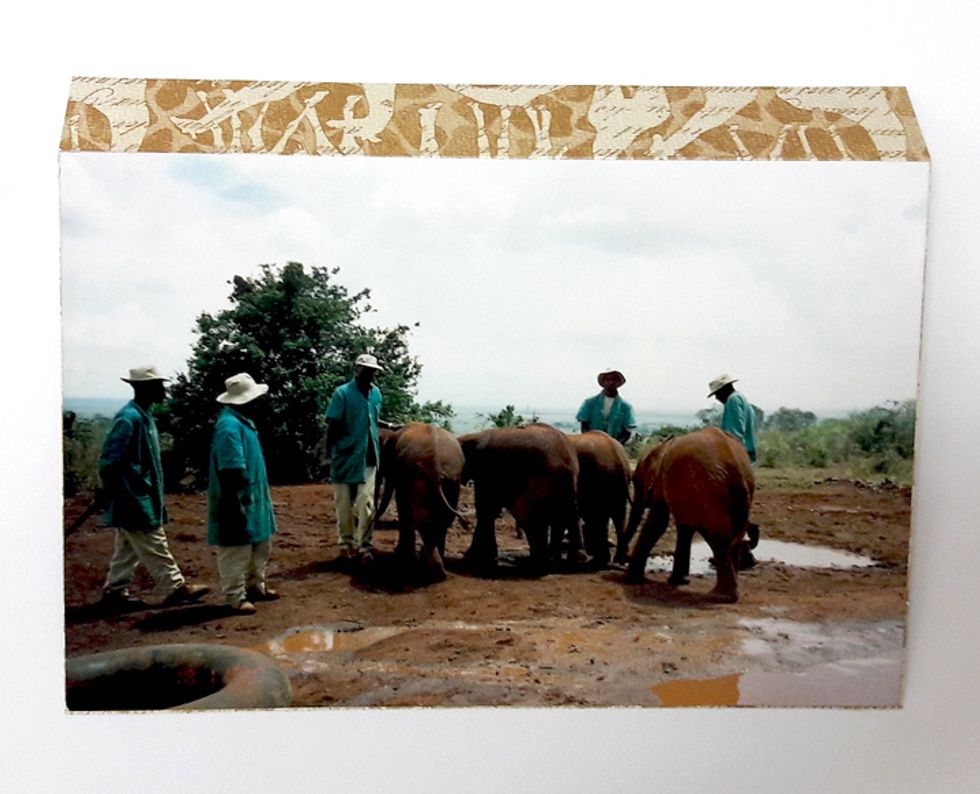 Attach the photo to the other side of flap.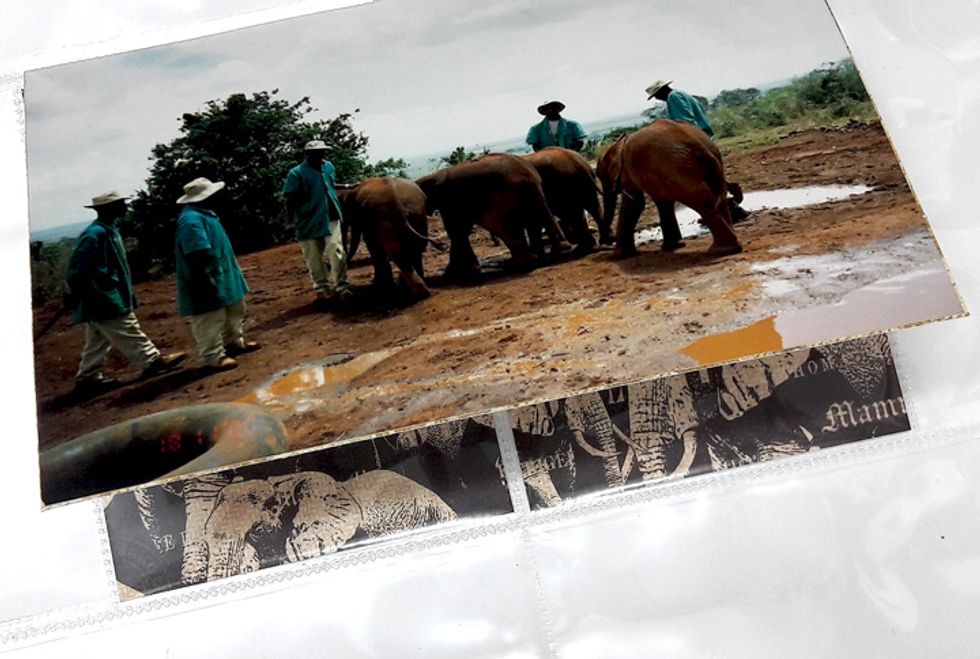 If the flap opens upward make sure to attach the photo upside down so when the flap opens the inside image will be in the right direction.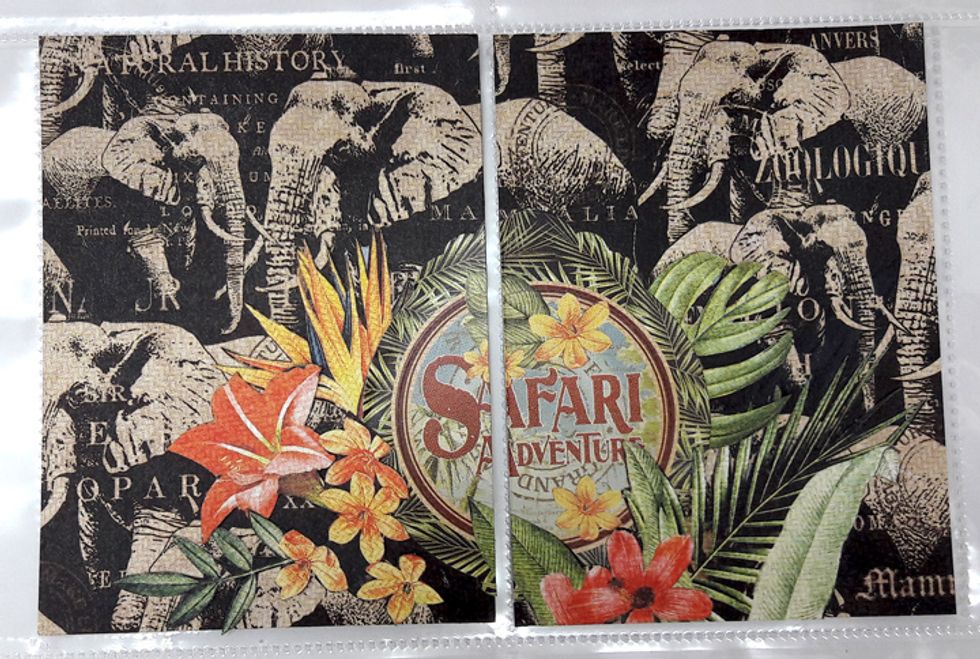 Before attaching the flap to the paper background pieces, take them out of the pockets and embellish.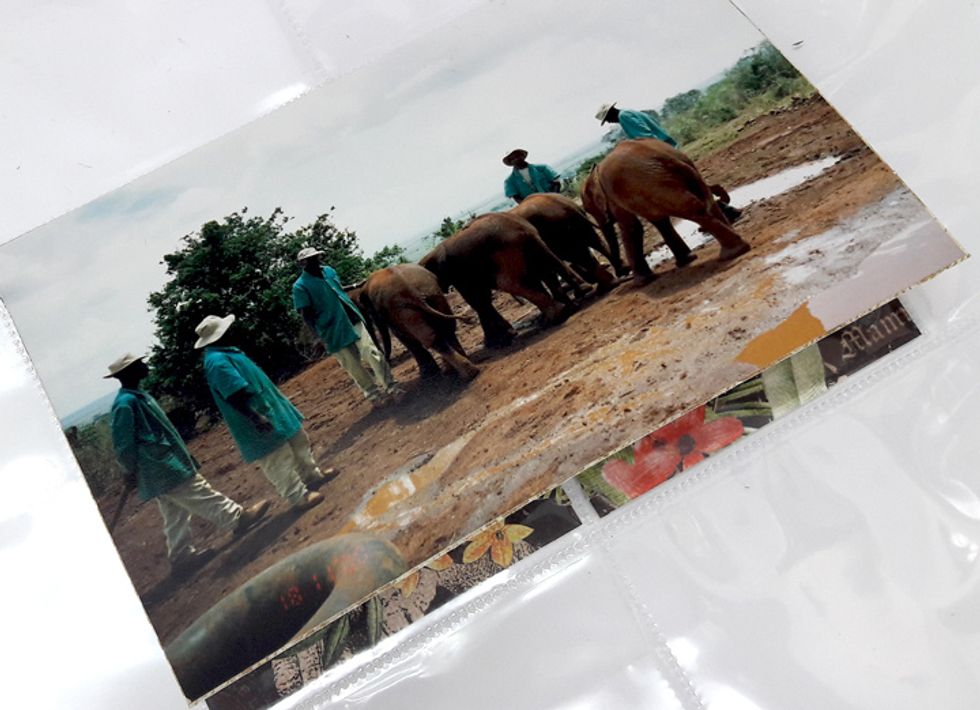 Attach flap to background papers in the pockets.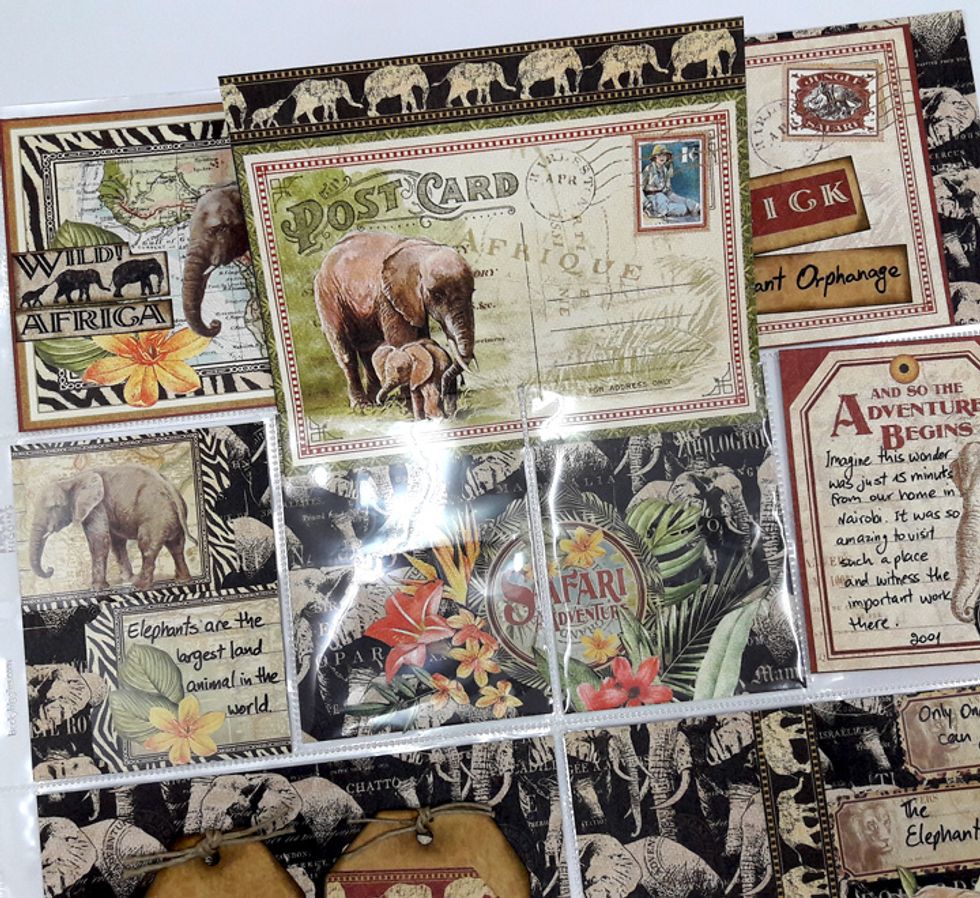 This is how the flap looks when it's opened.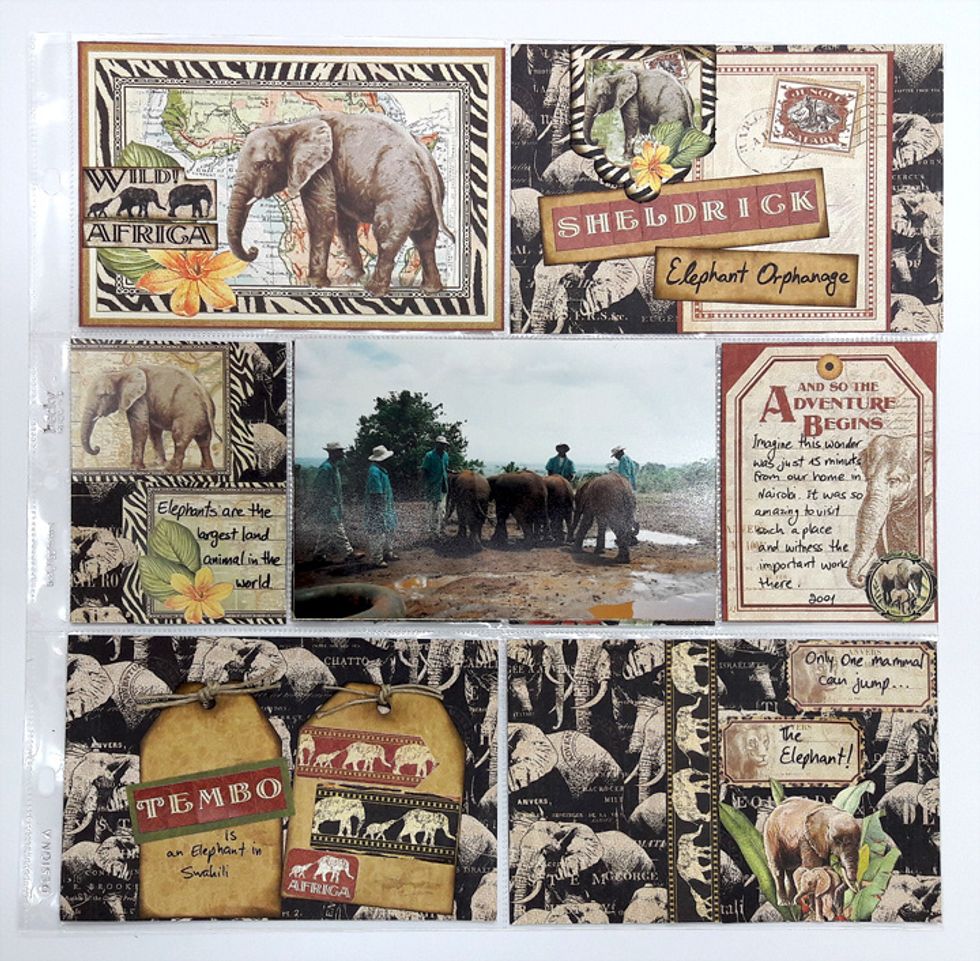 Embellish all pieces and add journaling.
Safari Adventures Collection 12x12 Papers
Safari Adventures Die Cuts Tags & Pockets
Safari Adventures Die Cuts Banners
Safari Adventures Cardstock Stickers
Twine
Black pen