Create an Inspirational Plaque With Dresdens
27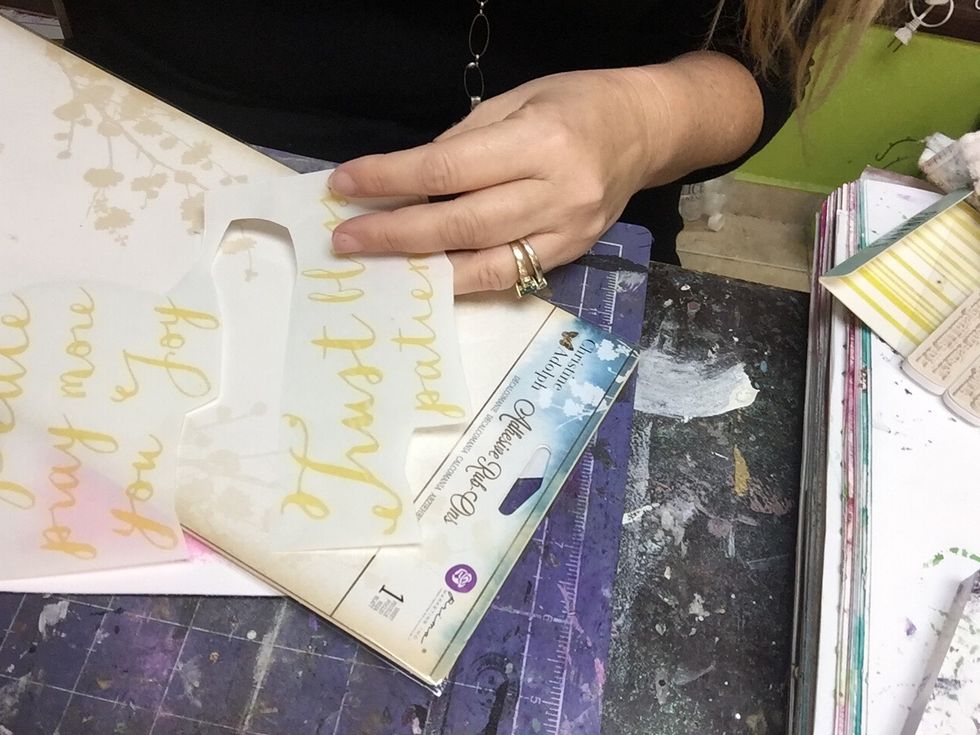 Select your inspirational word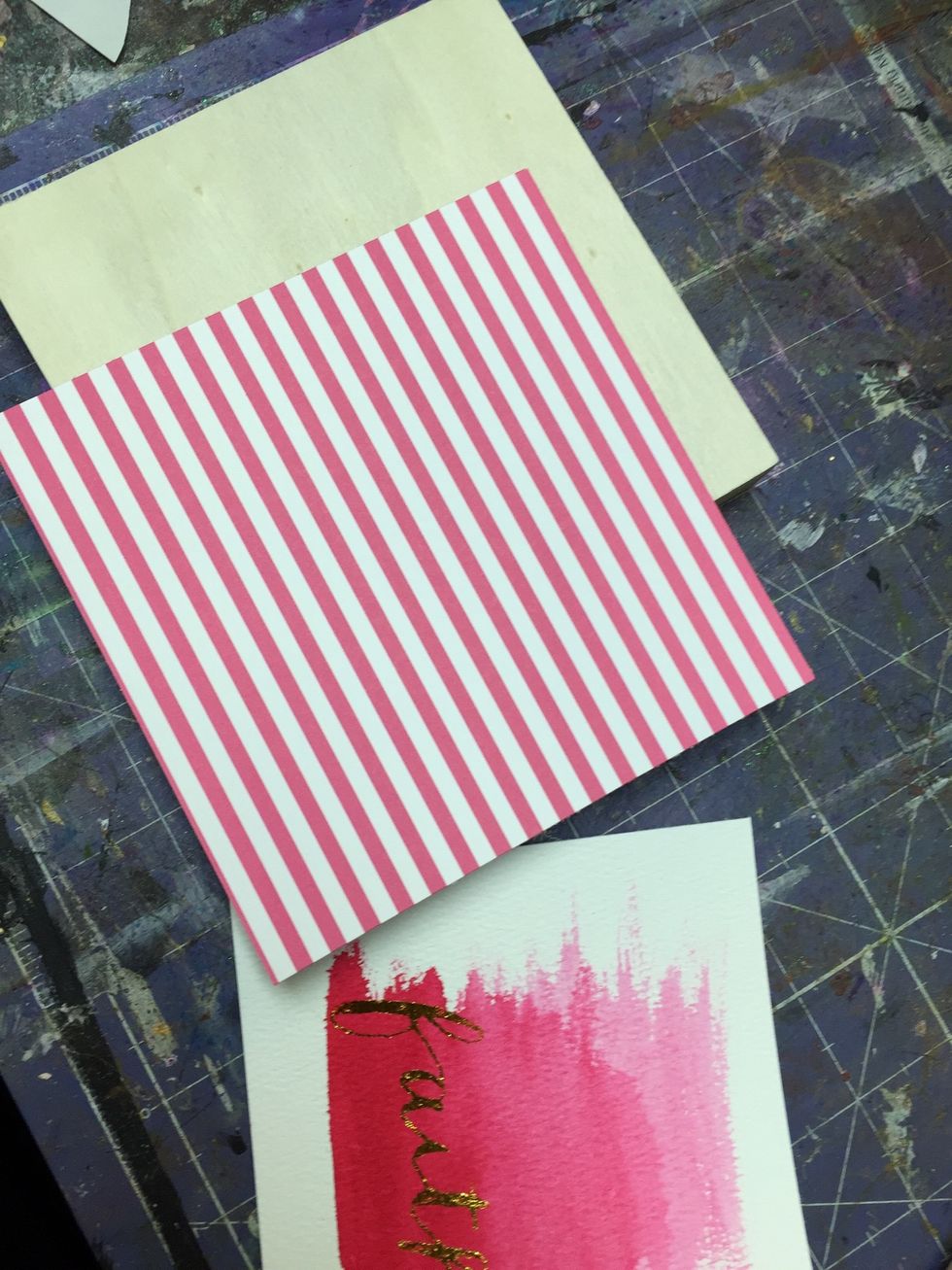 Cut your foundation paper to size, my plaque is 5"x5", the watercolor paper is 4.5" X 4.5". Layer on top and glue to wood tray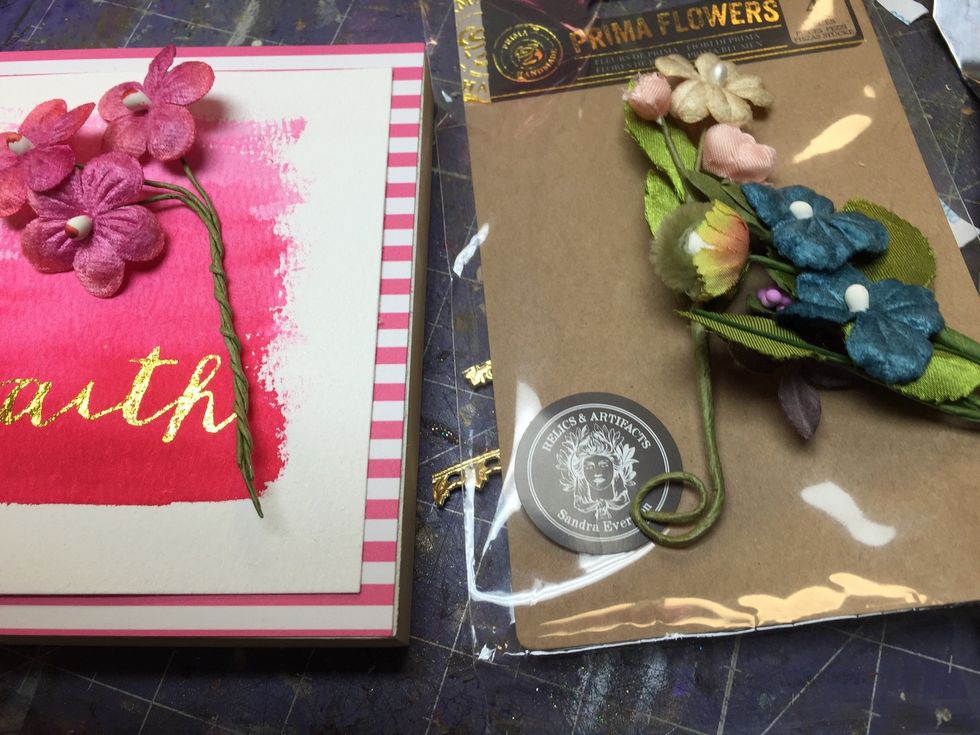 Select matching color flowers, these are spectacular, modeled after antique millinery flowers!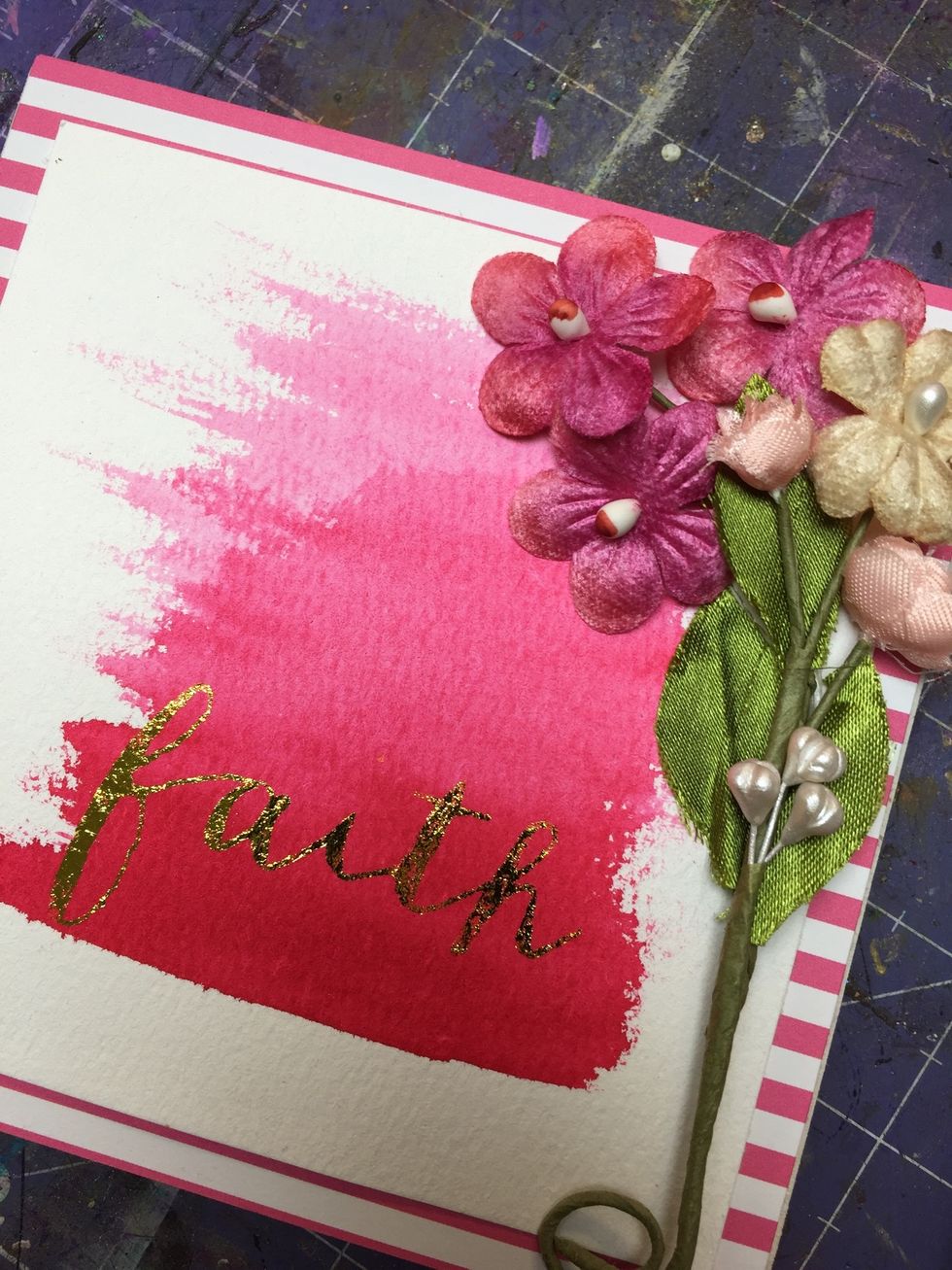 Begin your layering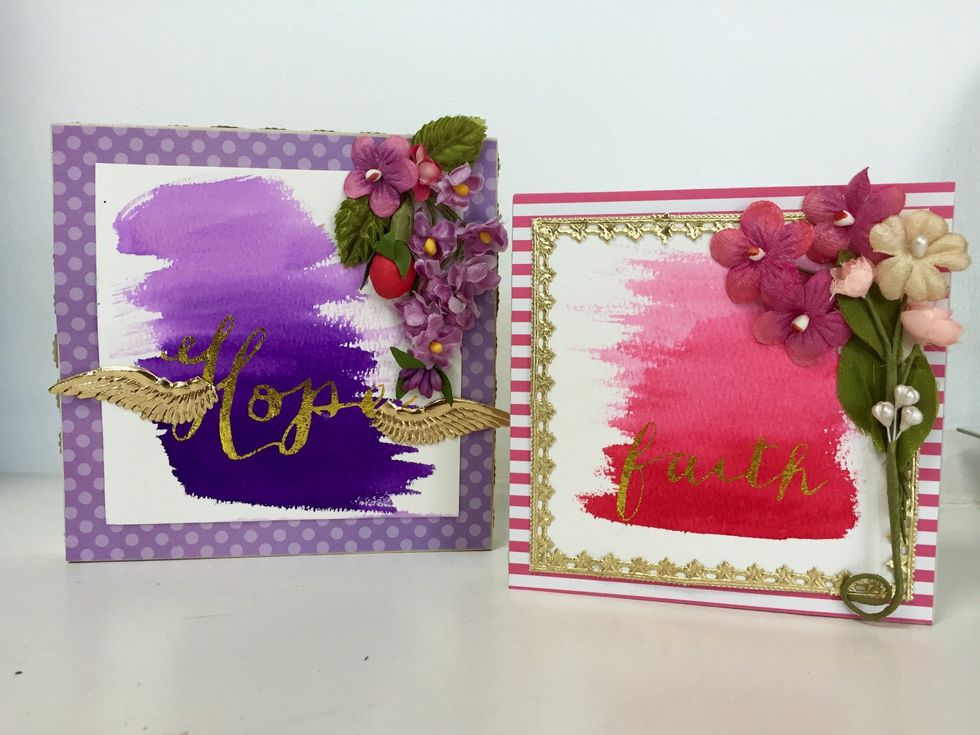 Finish with the proper Dresden trim to surround your plaque
Maybe this will brighten your workspace or a friends! More inspiration on our website, www.sandraevertson.com
Relics and artifacts wooden trays
Watercolor paper
Relics and artifacts dresden trims
Rub ons
Foil
Watercolor
Glue, paper trimmer
Relics and artifacts flowers
Pattern paper
Relics & Artifacts
RELICS & ARTIFACTS ® matte white resin craft blanks by designer Sandra Evertson for Prima Marketing Inc.