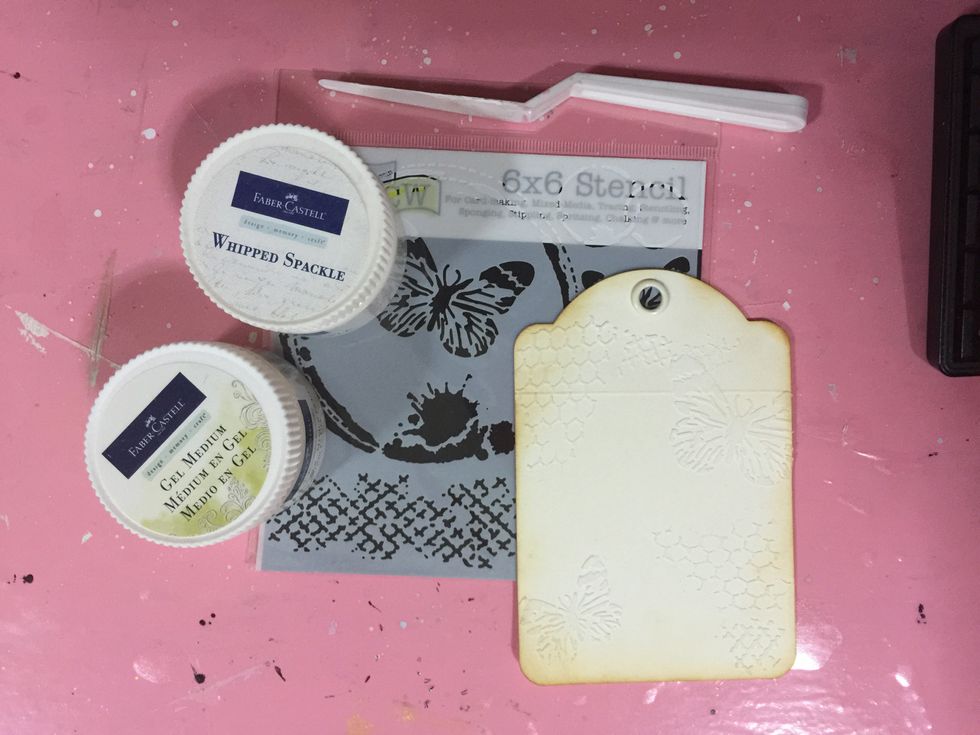 Create texture to you tag using a stencil and modeling paste. Ink the edges once the paste has dried.
Cut out patterns and images. I chose to cut the ephemera cards.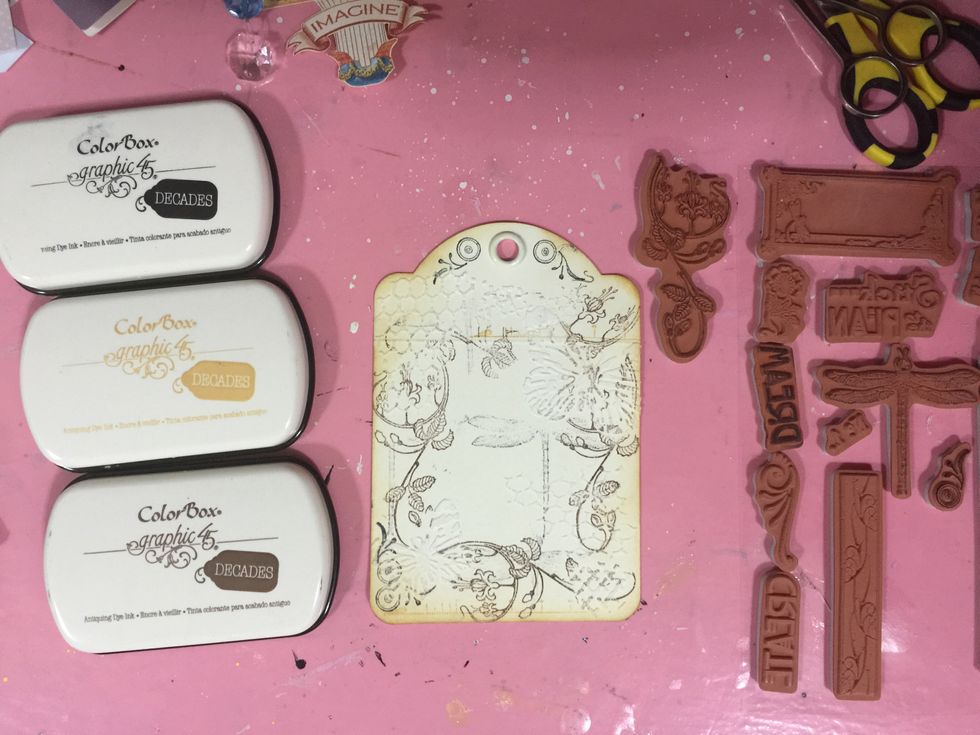 Stamp randomly with different shades of ink. Doesn't have to be perfect stamped images as these will be covered layer on.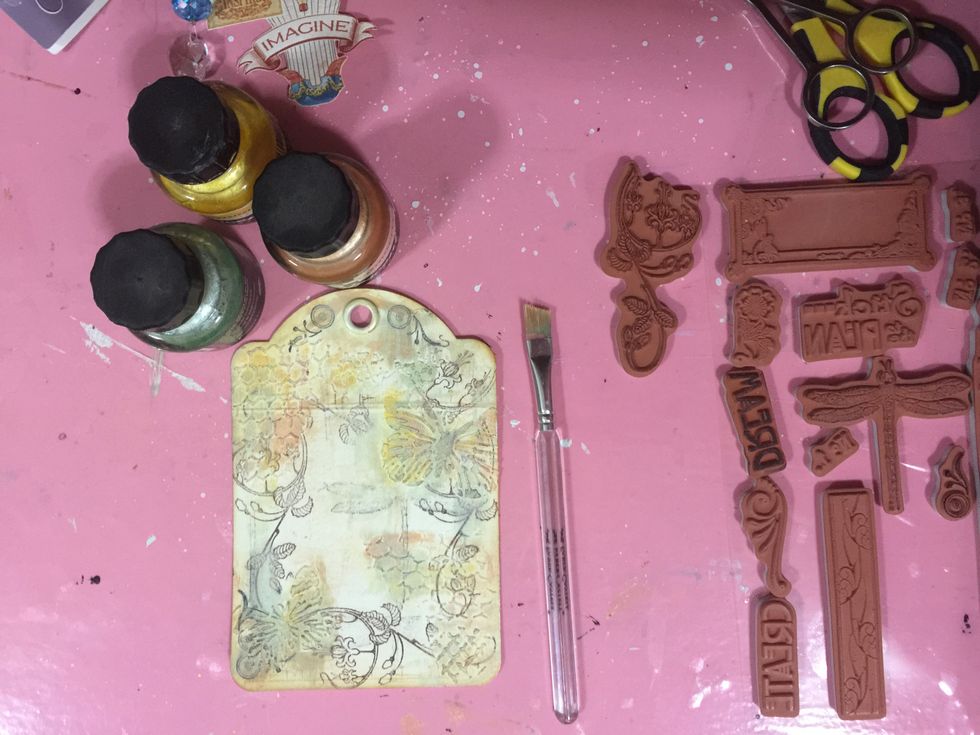 Randomly dry brush some sparkling acrylic paint to your tag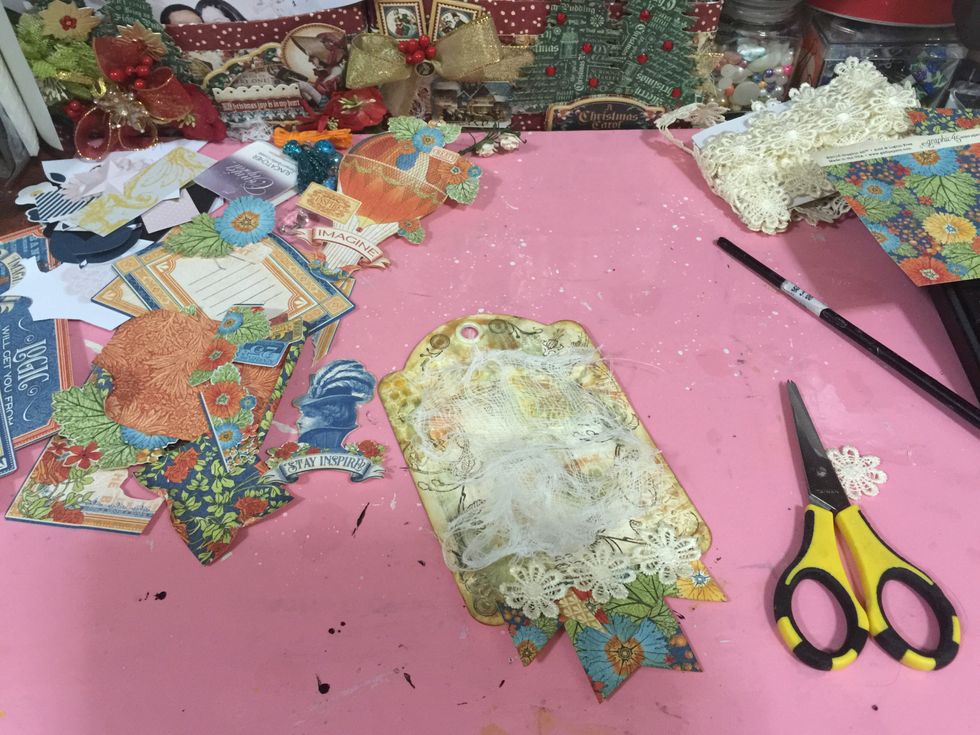 Adhere gauze or cheesecloth to the middle and a piece of lace trim at the bottom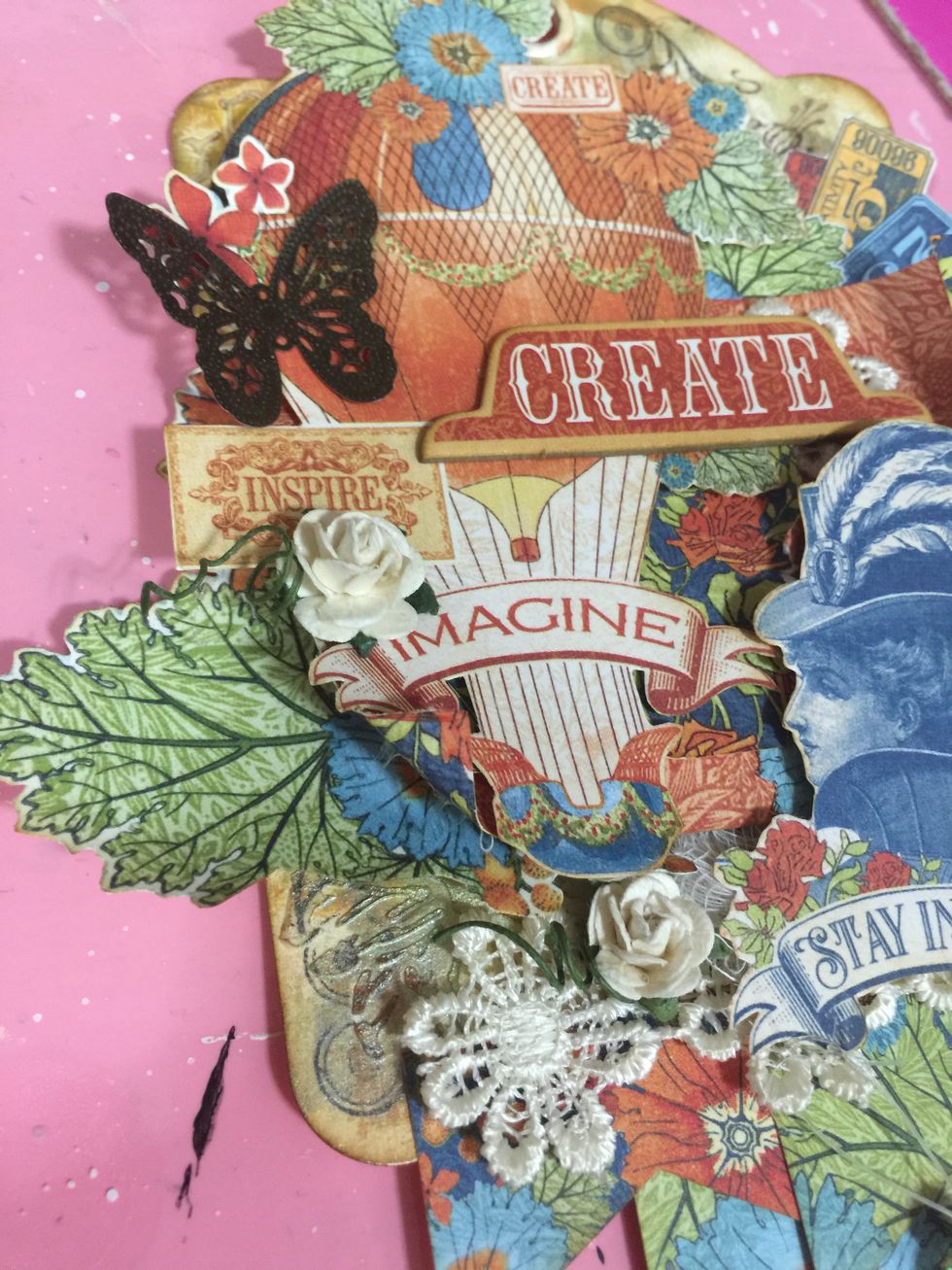 Layer the cut out images/patterns and embellish as desired.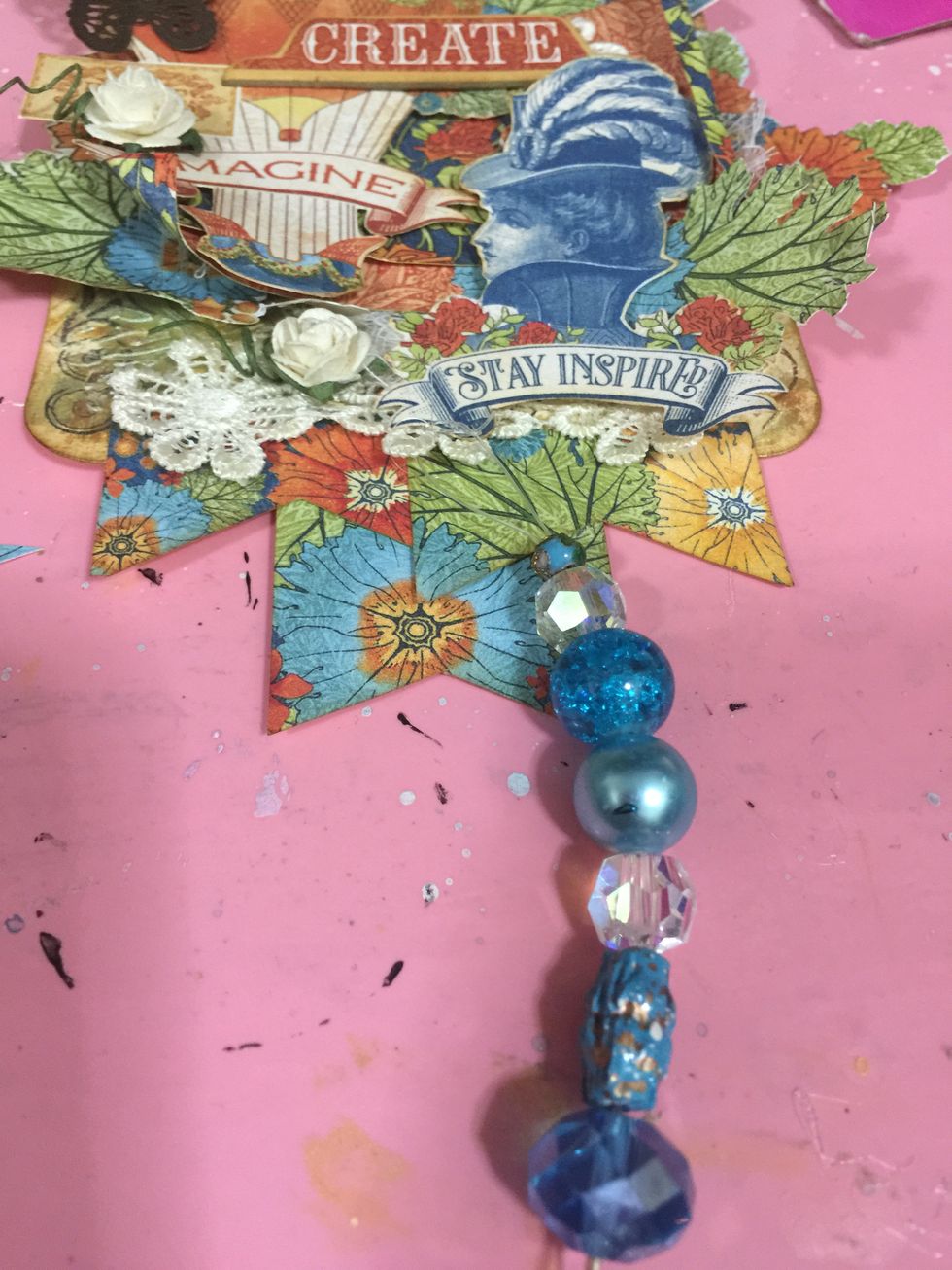 A few beautiful beads add interest to your hanging tag decor
And this is the finished project
I hope this project inspired you. Thanks for checking it out! :) Happy crafting! - Donna
Graphic 45 World's Fair 12x12, 8x8 papers
Graphic 45 World's Fair chipboard
Graphic 45 stamp
Faber Castell whipped spackle
Colorbox antiquing inks
COlorbox blending tool
Pearlecent liquid acrylic paints
The Crafter's workshop stencil
lace trims, gauze/cheeseclothe
flowers
metal butterfly
beads, rhintestones