Creating an iCal calendar for parents and students to subscribe to. Now, you shouldn't receive any more missing assignments excuses from home!
35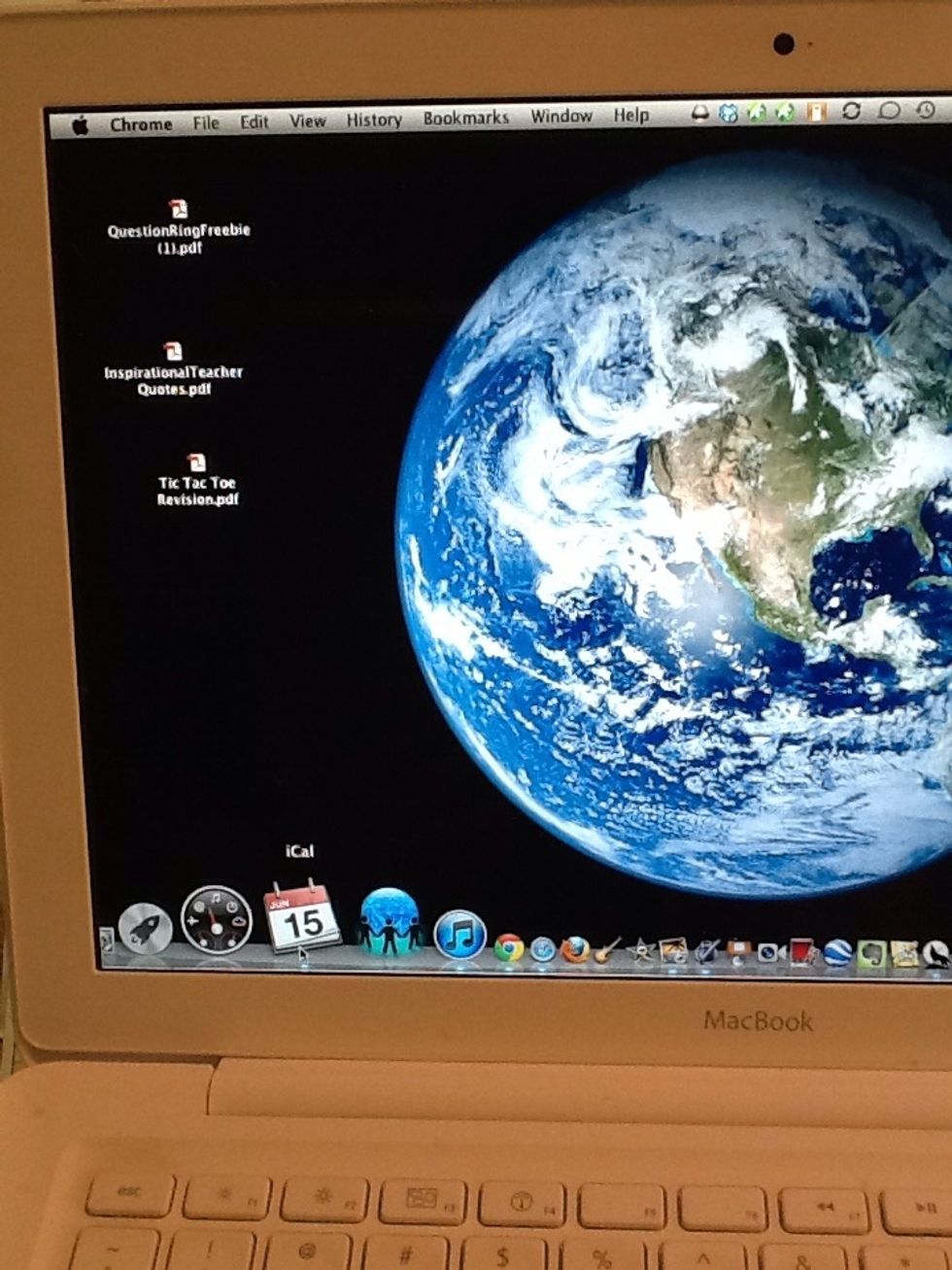 Open iCal on your desktop.
Go to "File", "New Calendar", "On My Mac"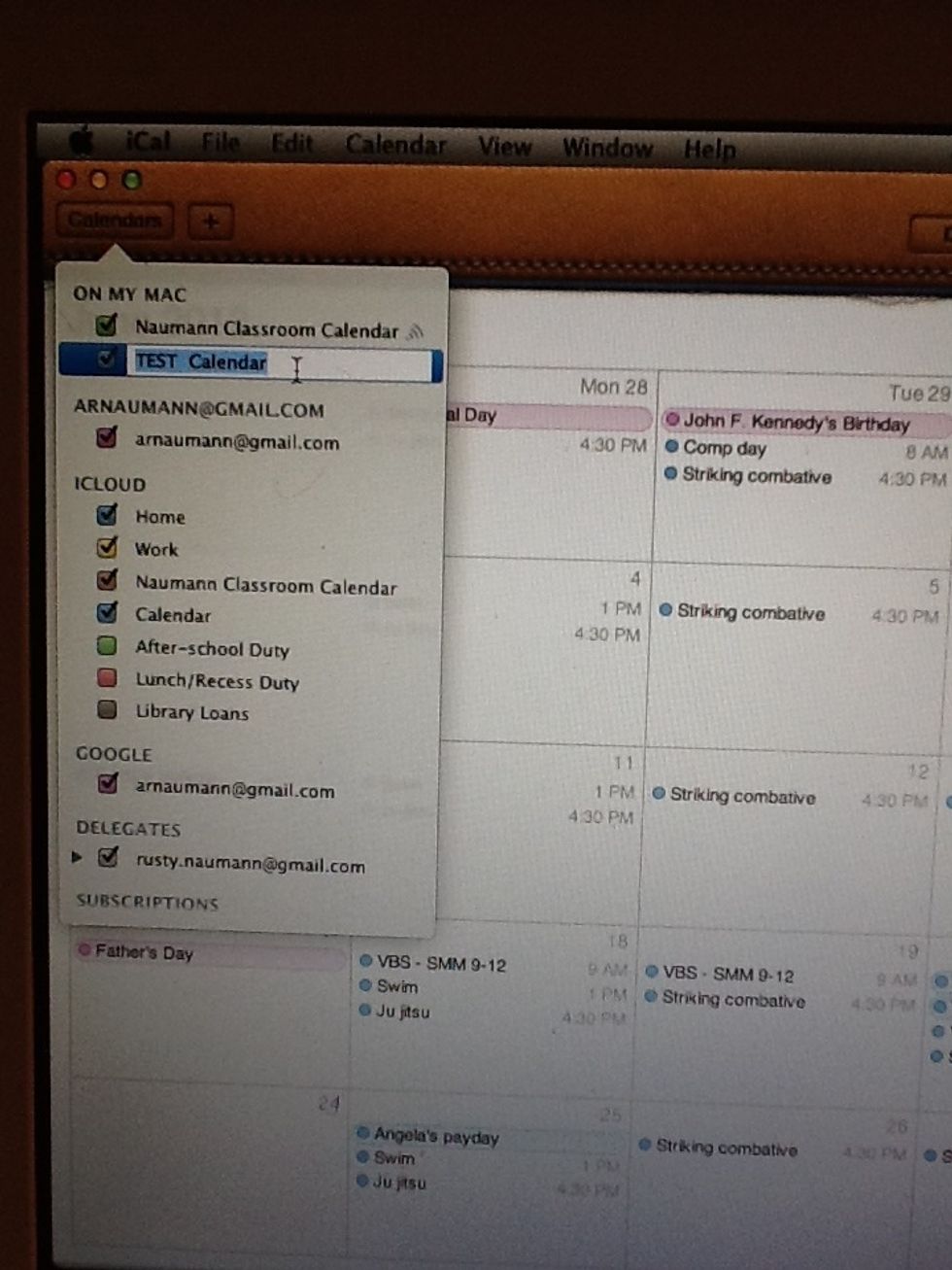 Rename "untitled" to calendar name of your choosing.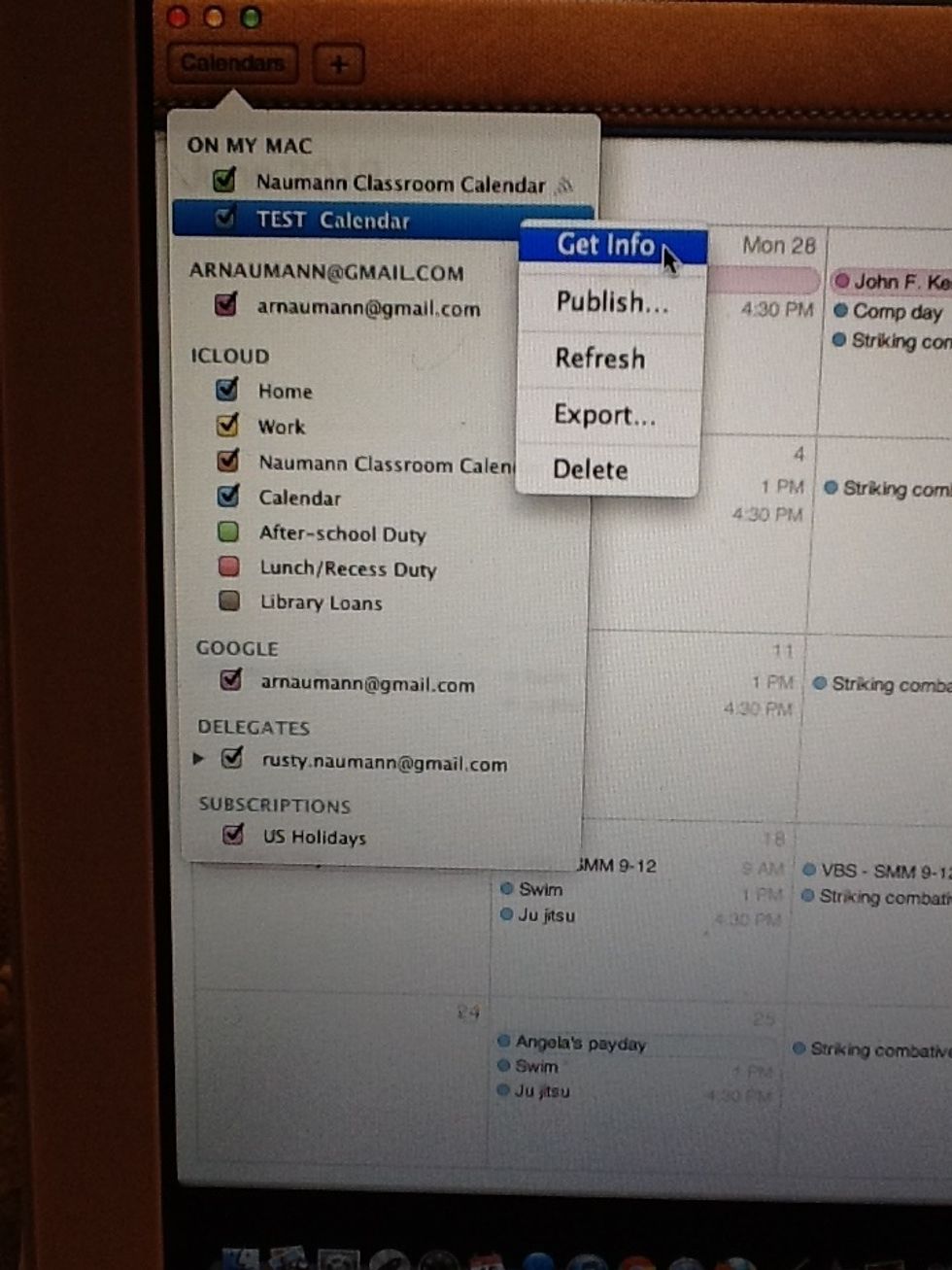 Go to "get info" (right click- two finger click on Mac)
Input your calendar description and set calendar color code.
Go to "file", "new event" and create events for your calendar. You can also just double click on the calendar day you want to add an event.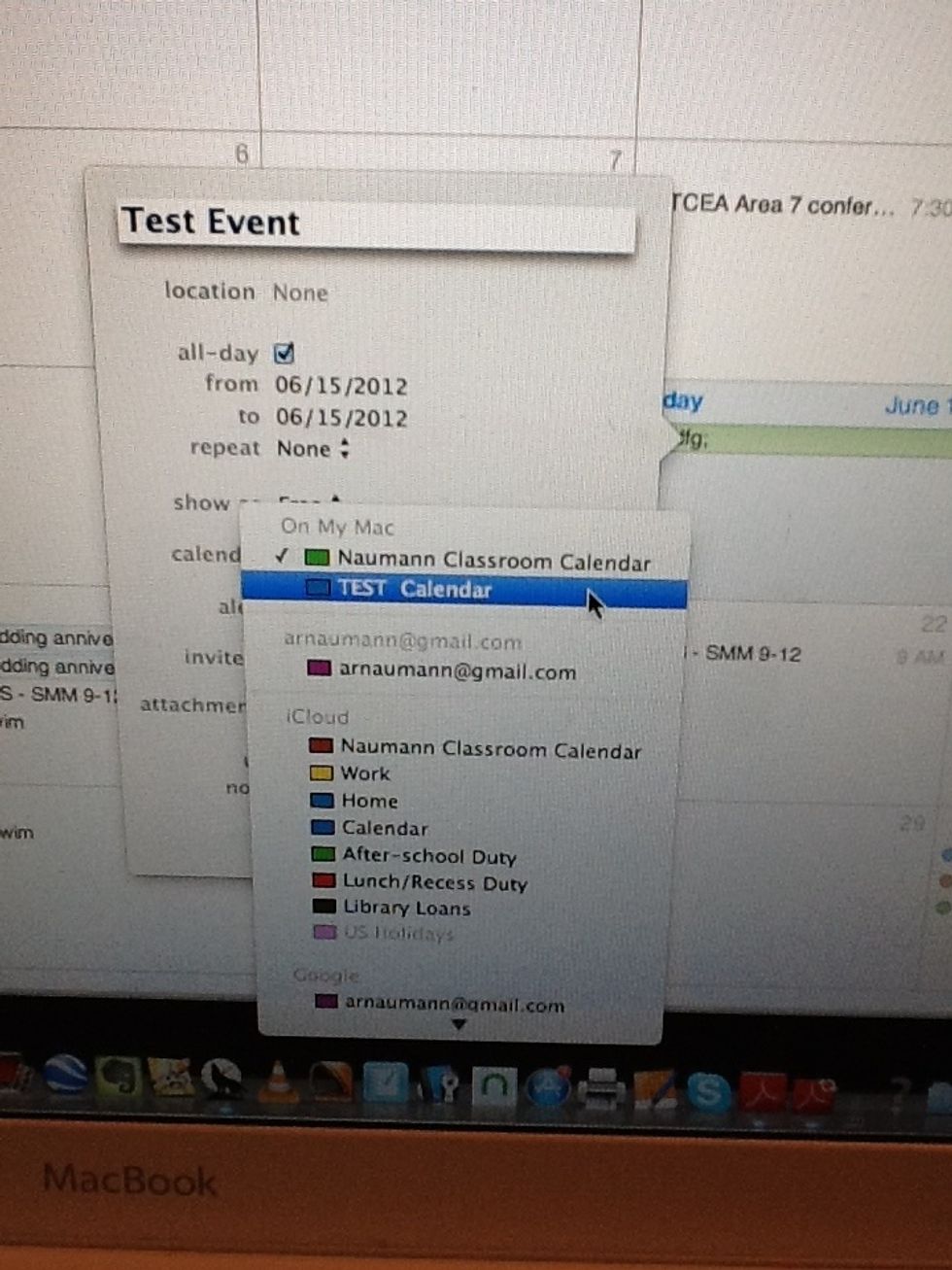 Put in your event information and select the calendar you want this to appear in.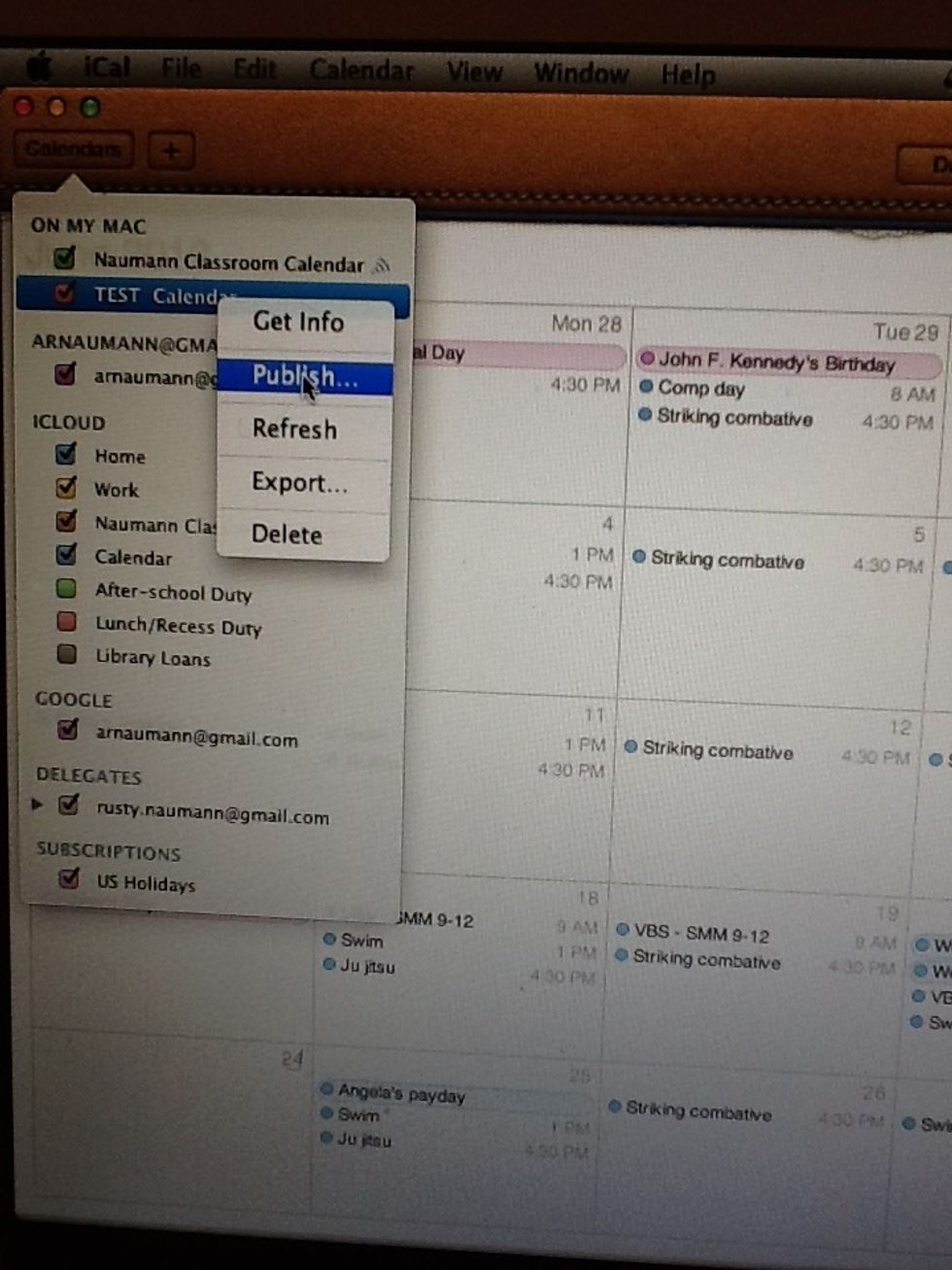 When you are ready to publish your calendar (remember you can add events even after the calendar is published), two finger click on the calendar you want to publish. Select "publish".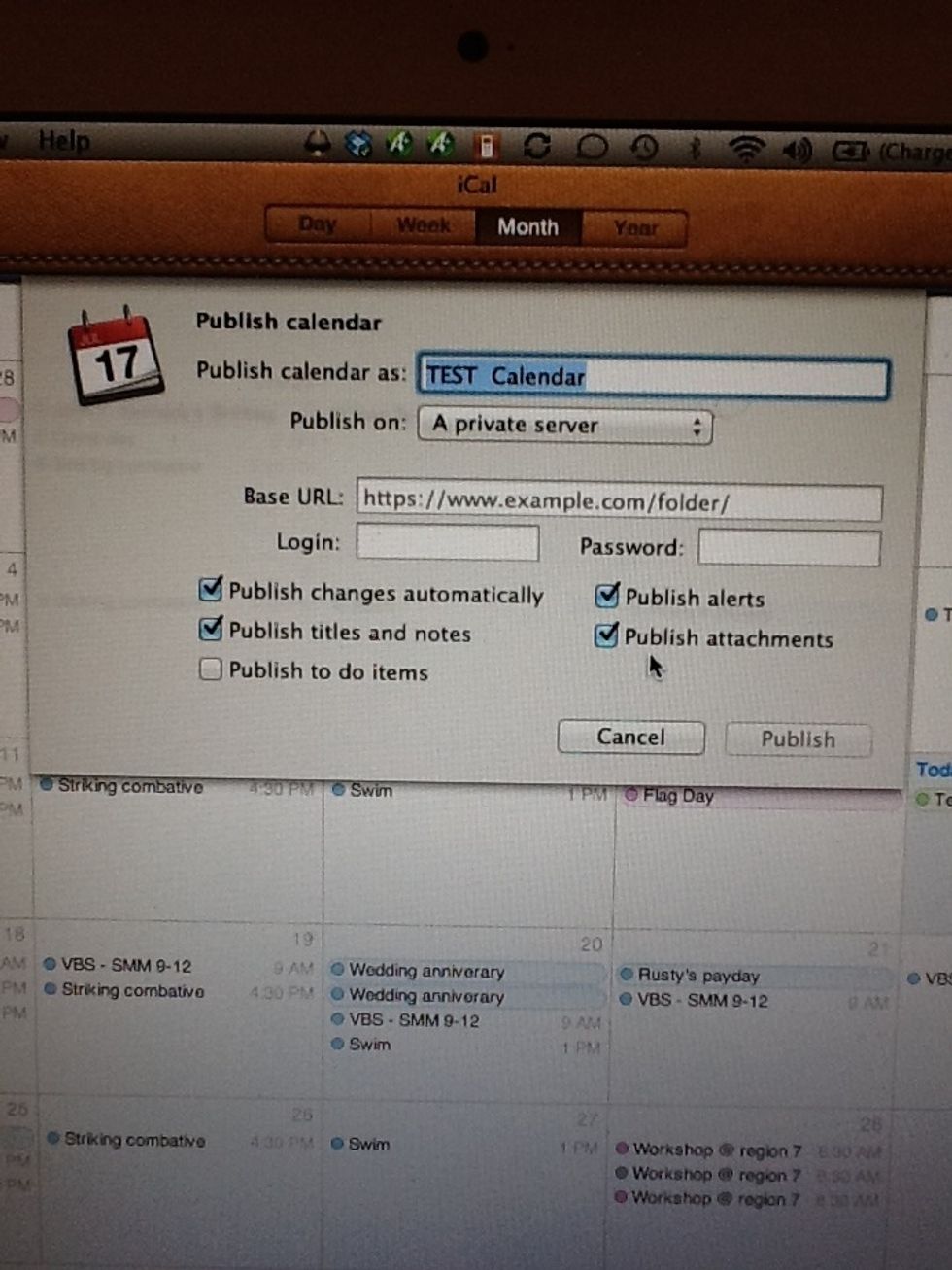 Select to publish on a private server and then enter the base URL for that server. If you don't know one, then you need to contact your district tech team for that information.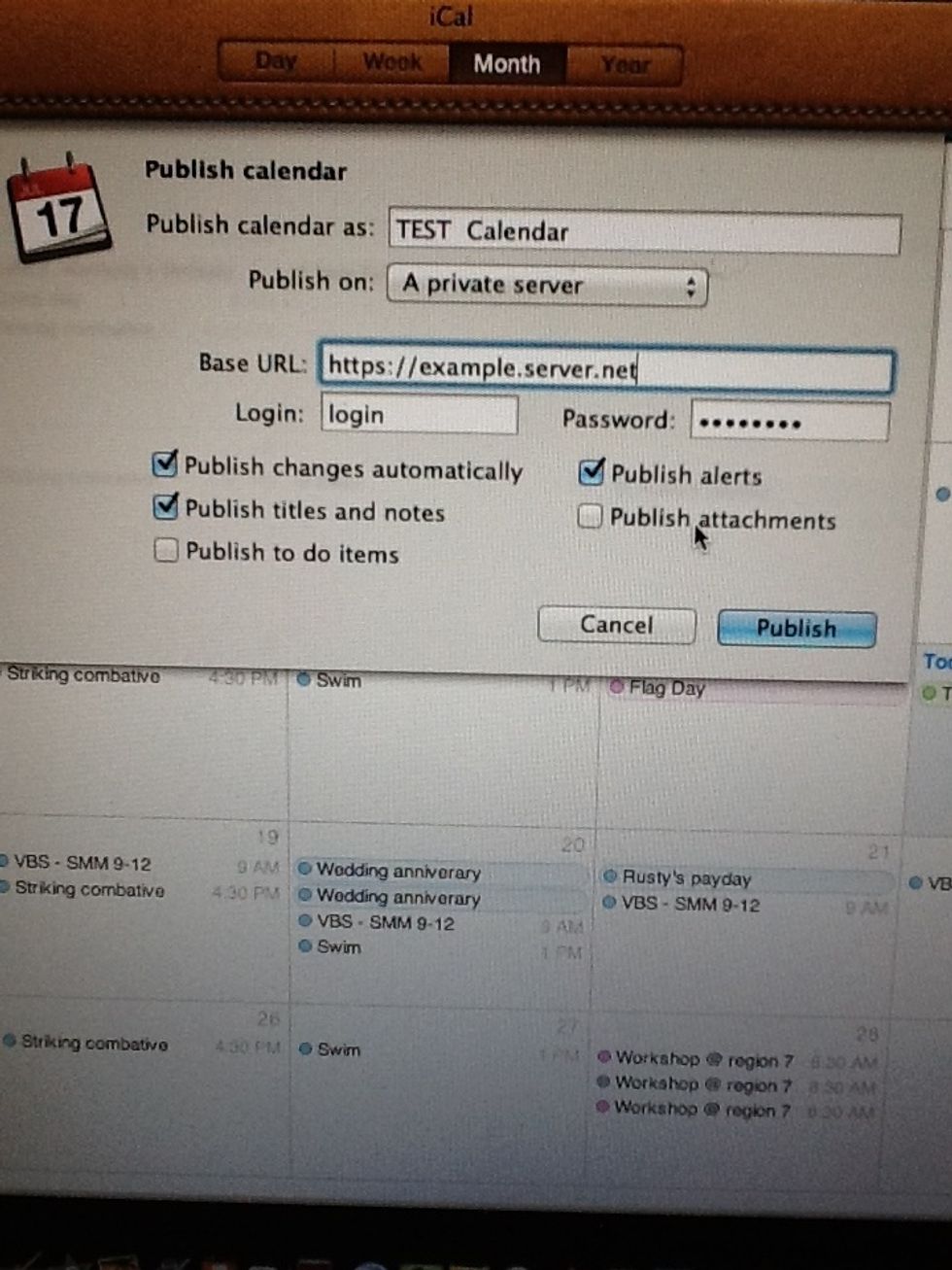 Enter the login and password of your choice and then select publish.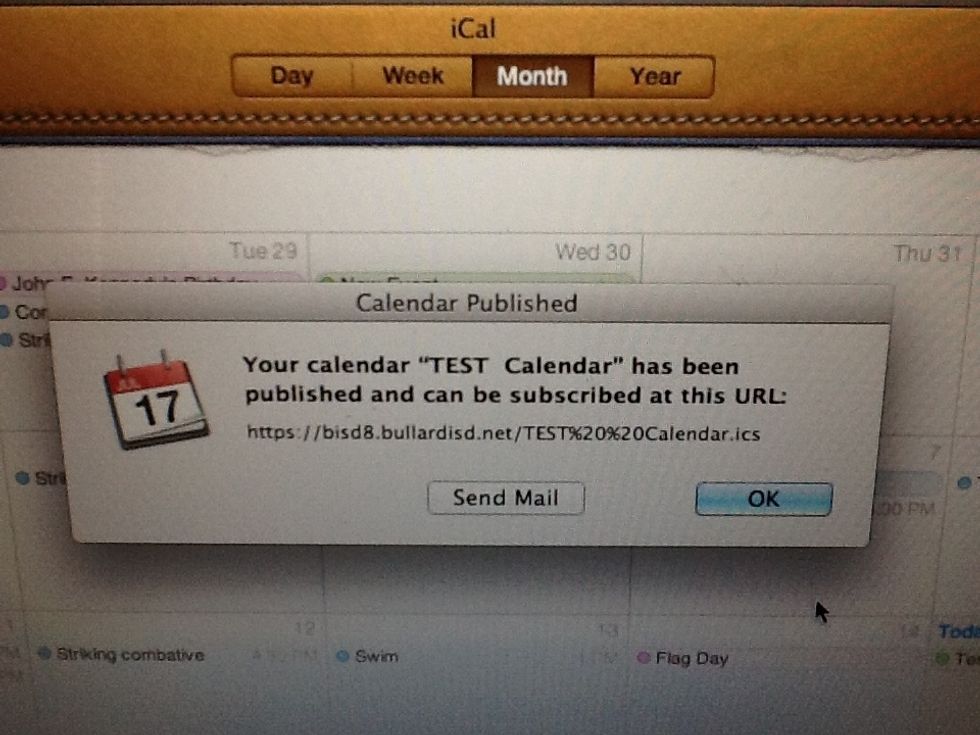 If you did everything correctly then you should get a message like this.
Now you need to let parents and students know about your classroom calendar. Add it to your web page, send out an e-mail, send home a note and you are finished!
1.0 Mac book
1.0 iCalendar
1.0 Server URL
1.0 List of dates and events