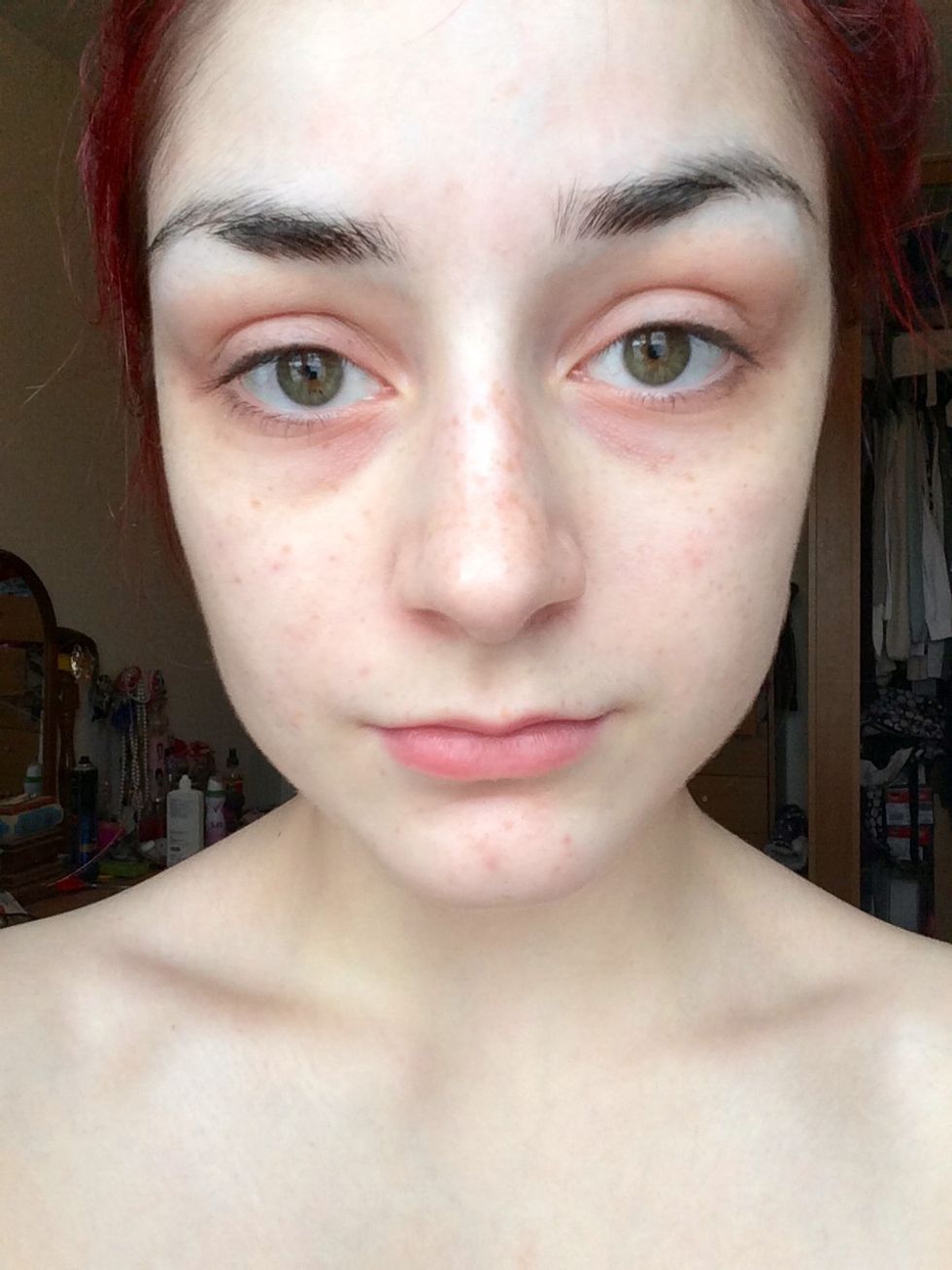 Start with a clean fresh face, I already cleansed and gently scrubbed my face.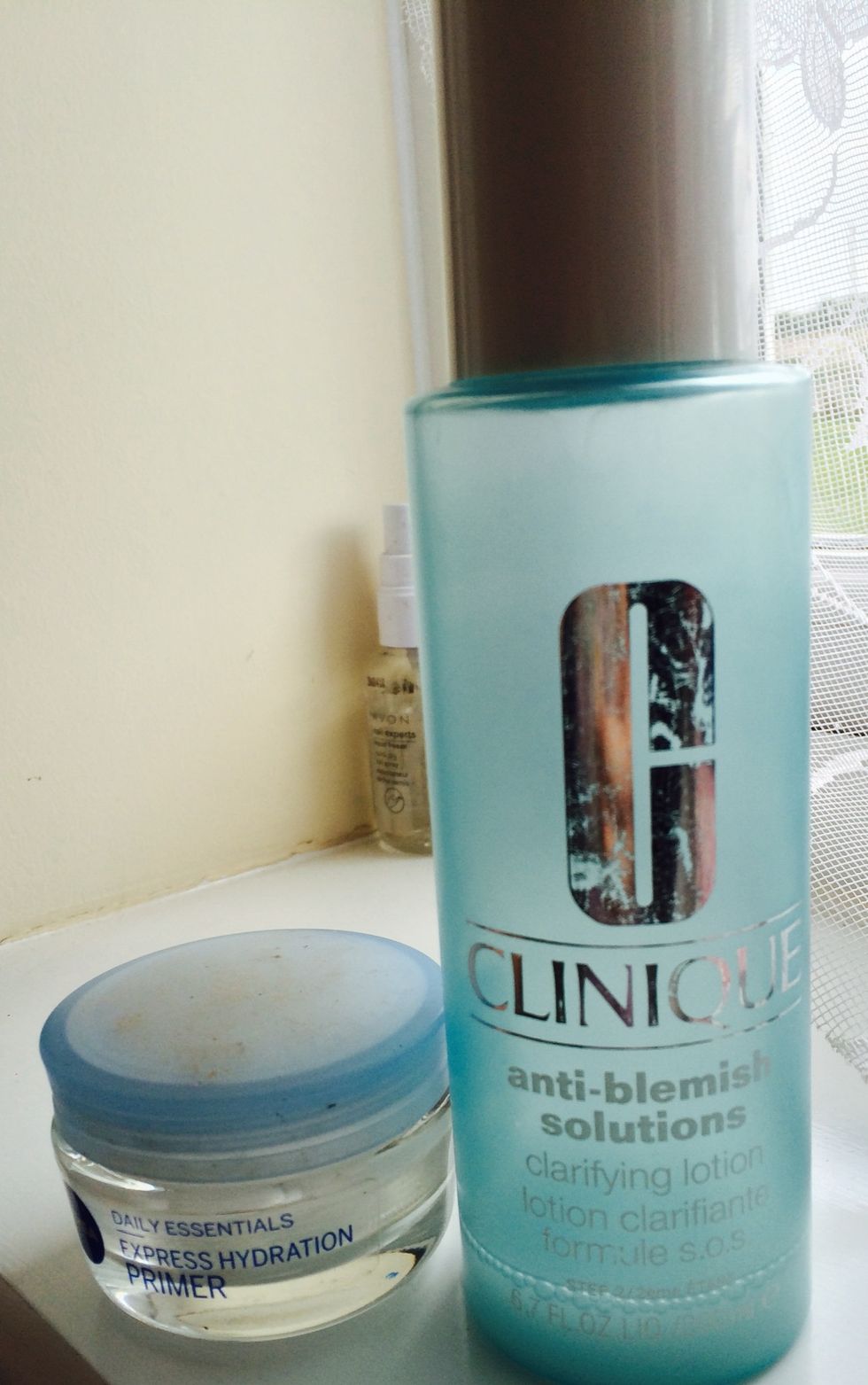 Next I tone and moisturise my skin (all products used are listed in the supplies)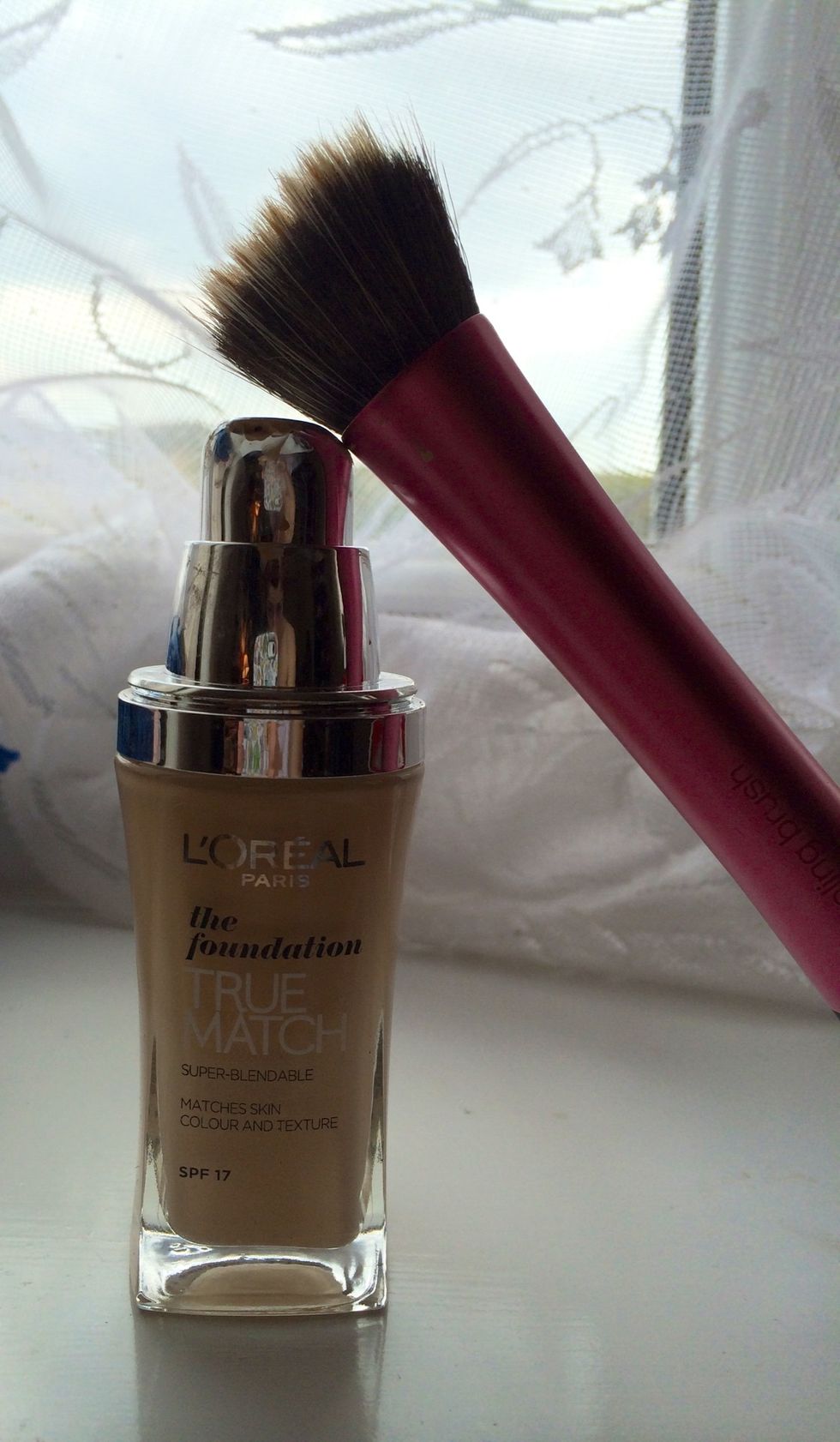 I then apply my foundation all over my face using my Real Techniques Stippling Brush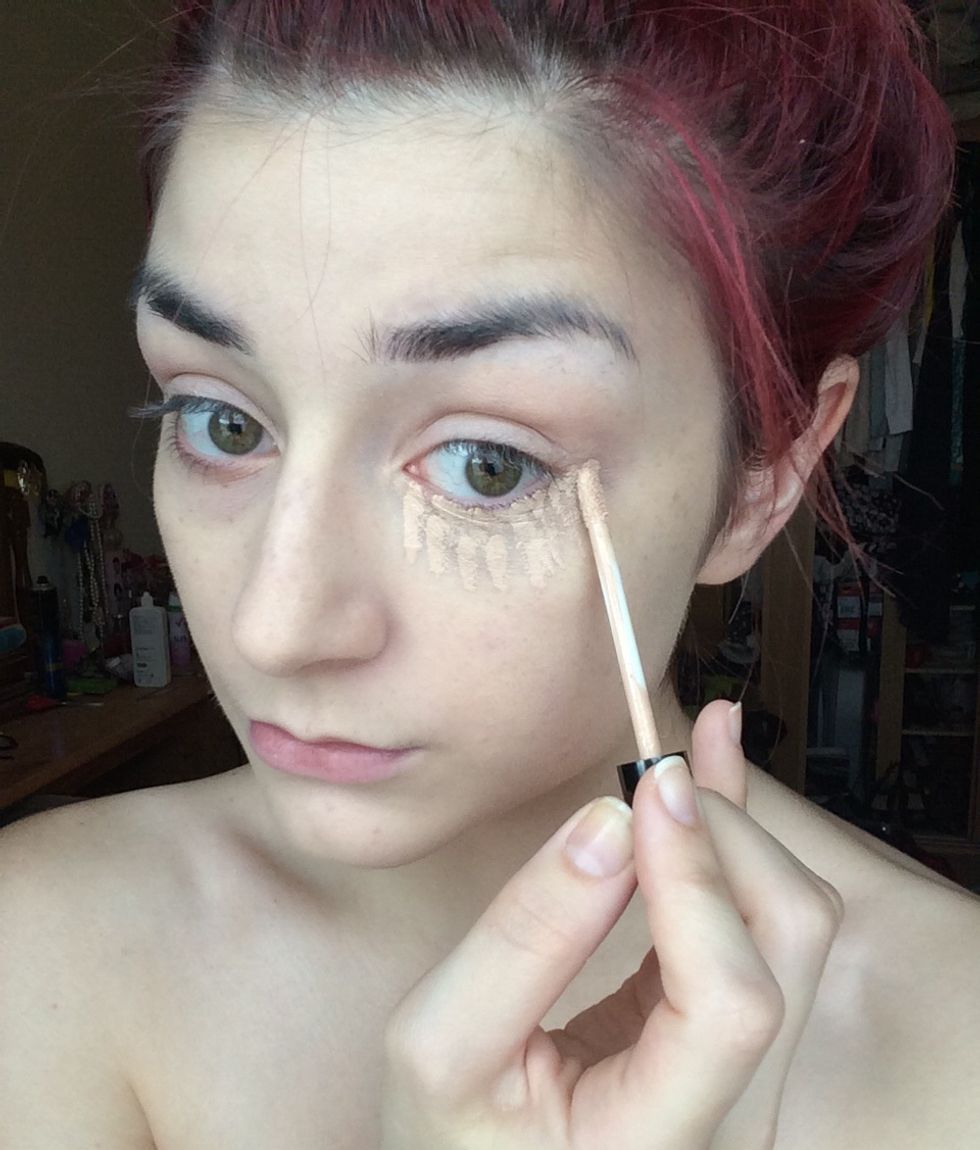 Next I use my concealer to conceal my dark circles and any other problem areas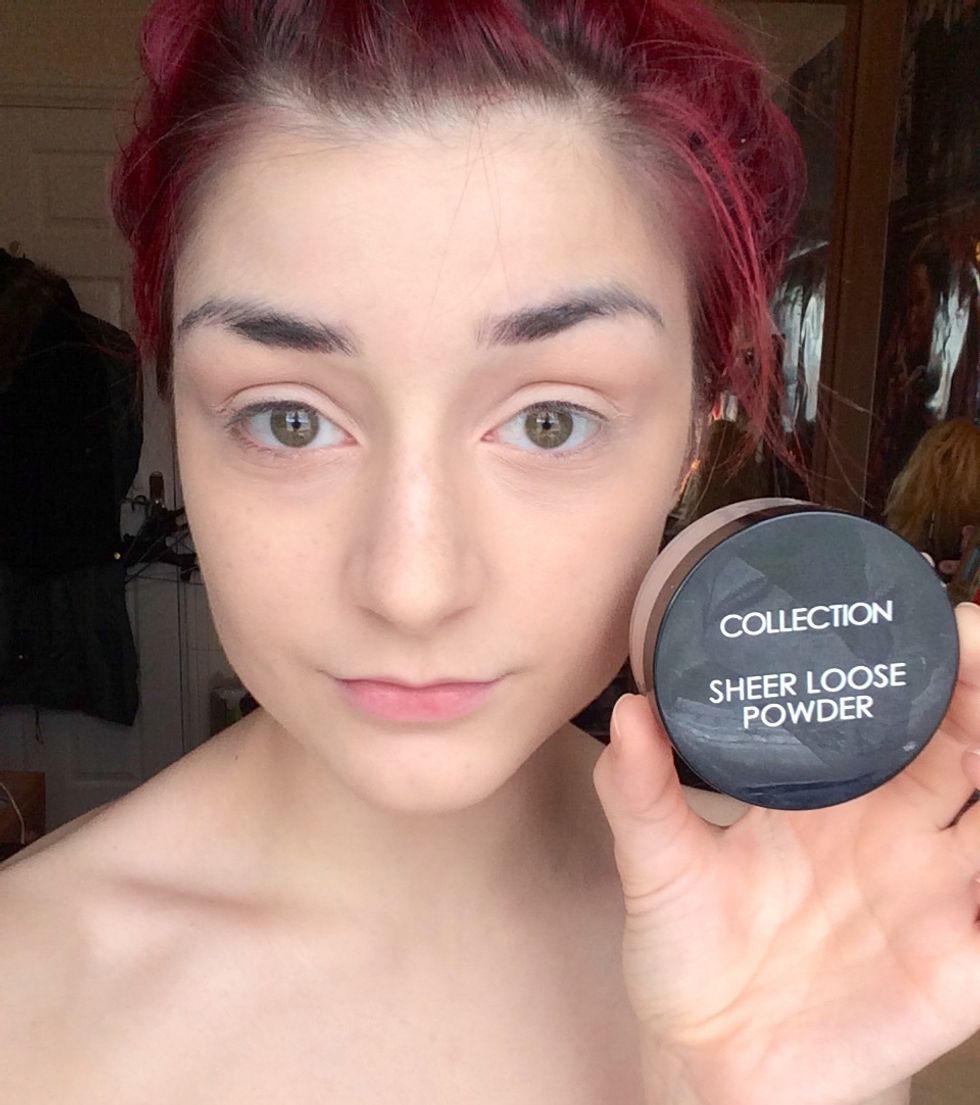 Once the concealer is blended, I apply a loose mineral powder over my face to set my makeup.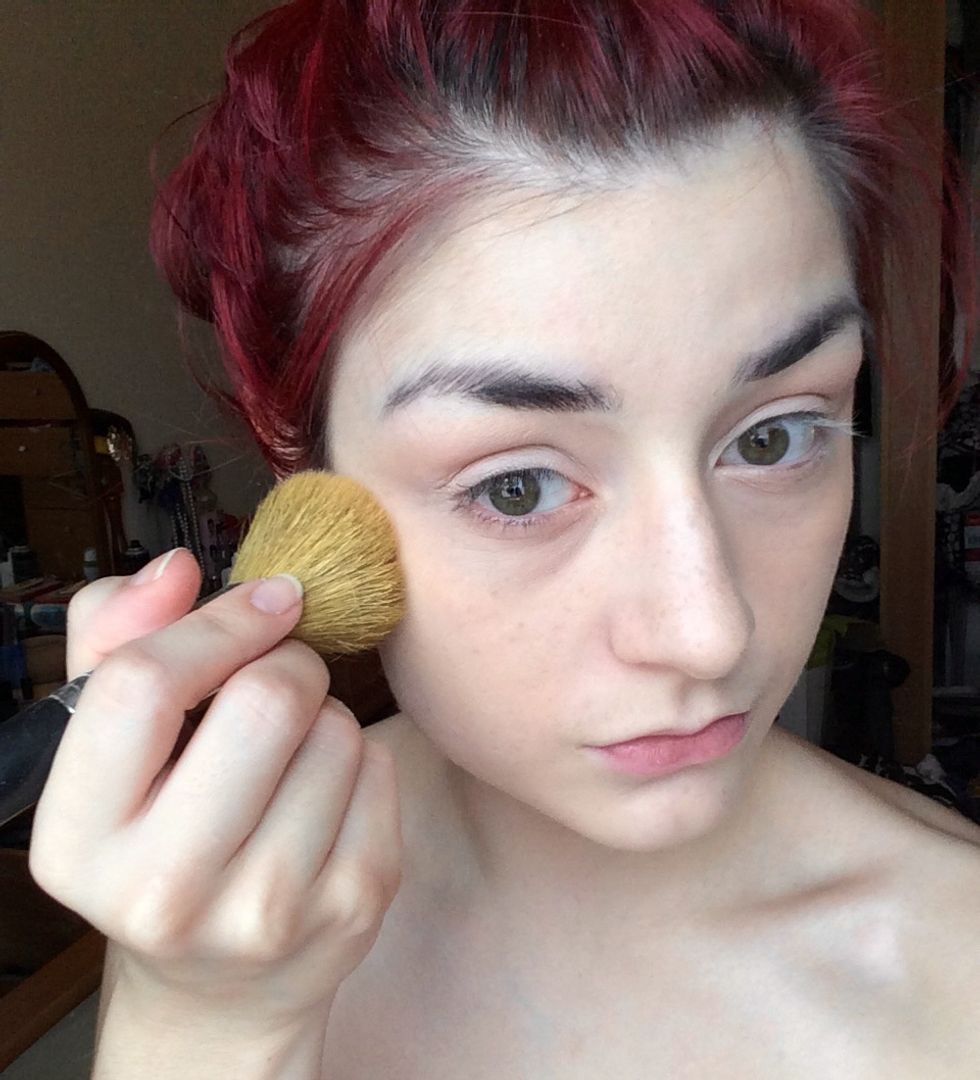 I use a large powder brush to do this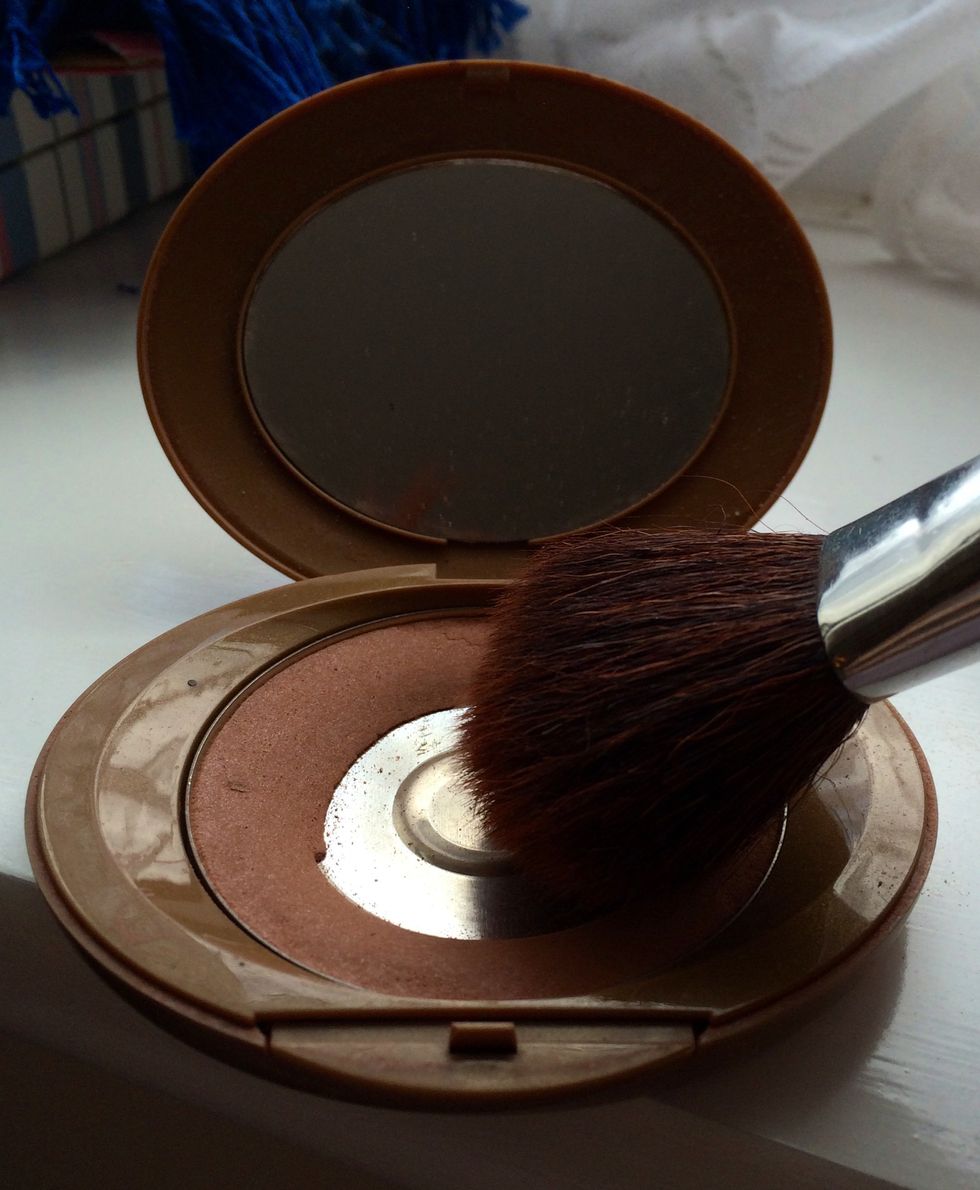 Next step is Bronzer!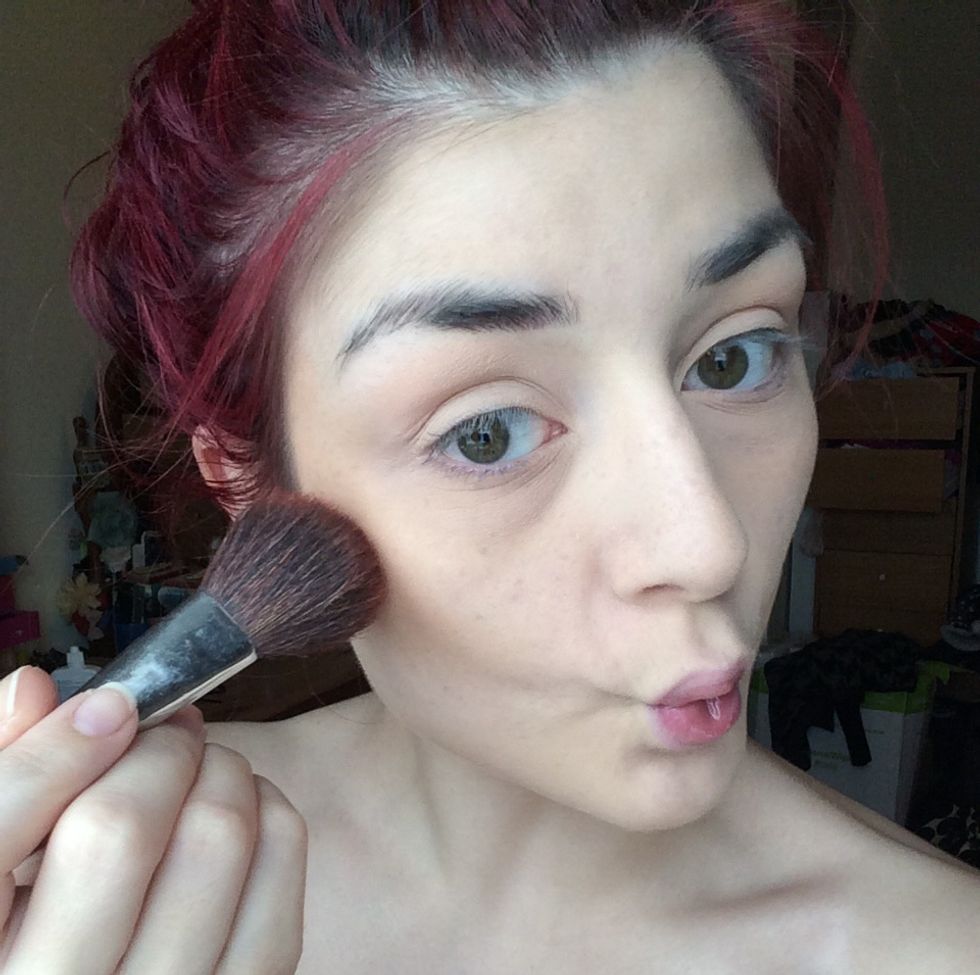 I then apply it to the hollows of my cheeks.
Next I take my blush and apply it to the apples of my cheeks :)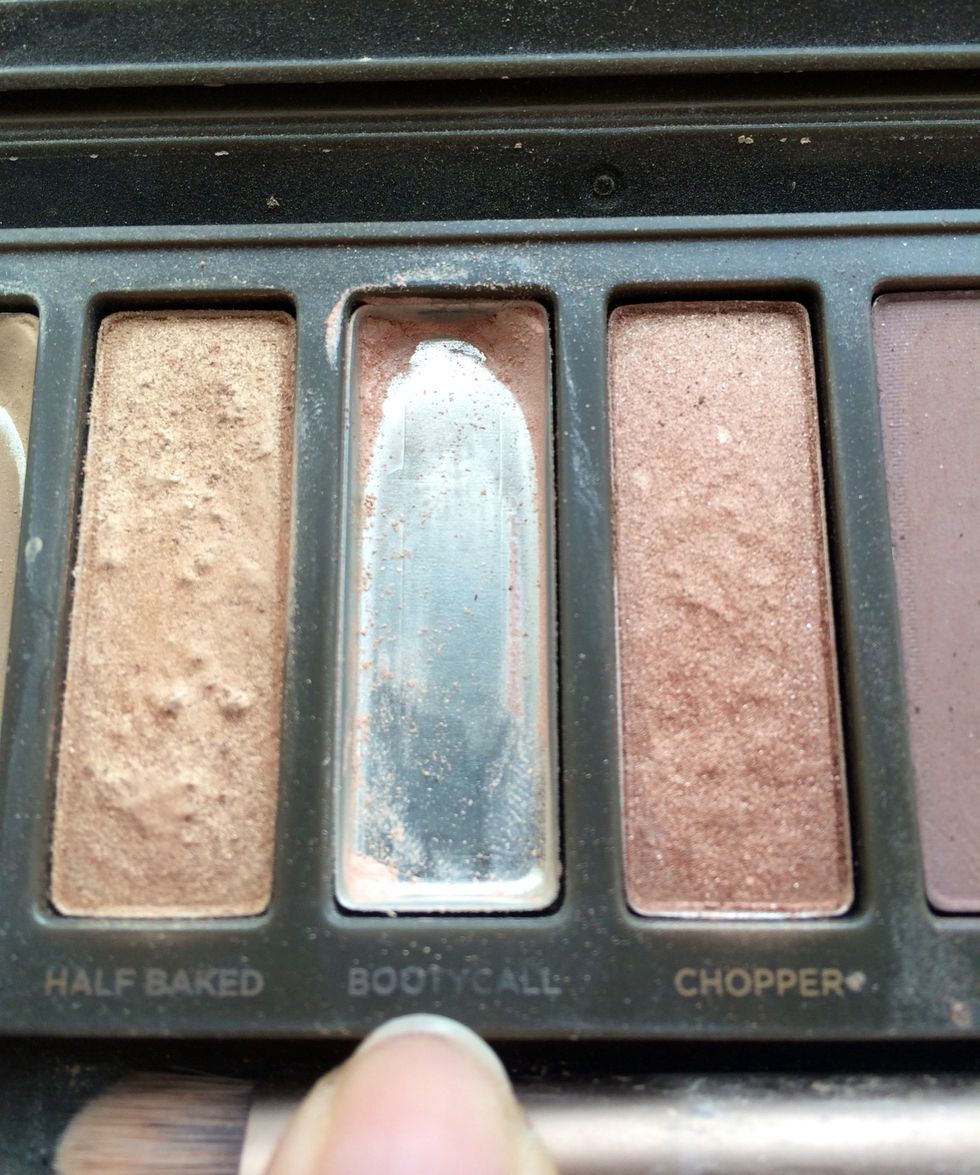 I then take my Naked 2 Palette using the shade "Bootycall" (you can tell this one gets a lot of use!)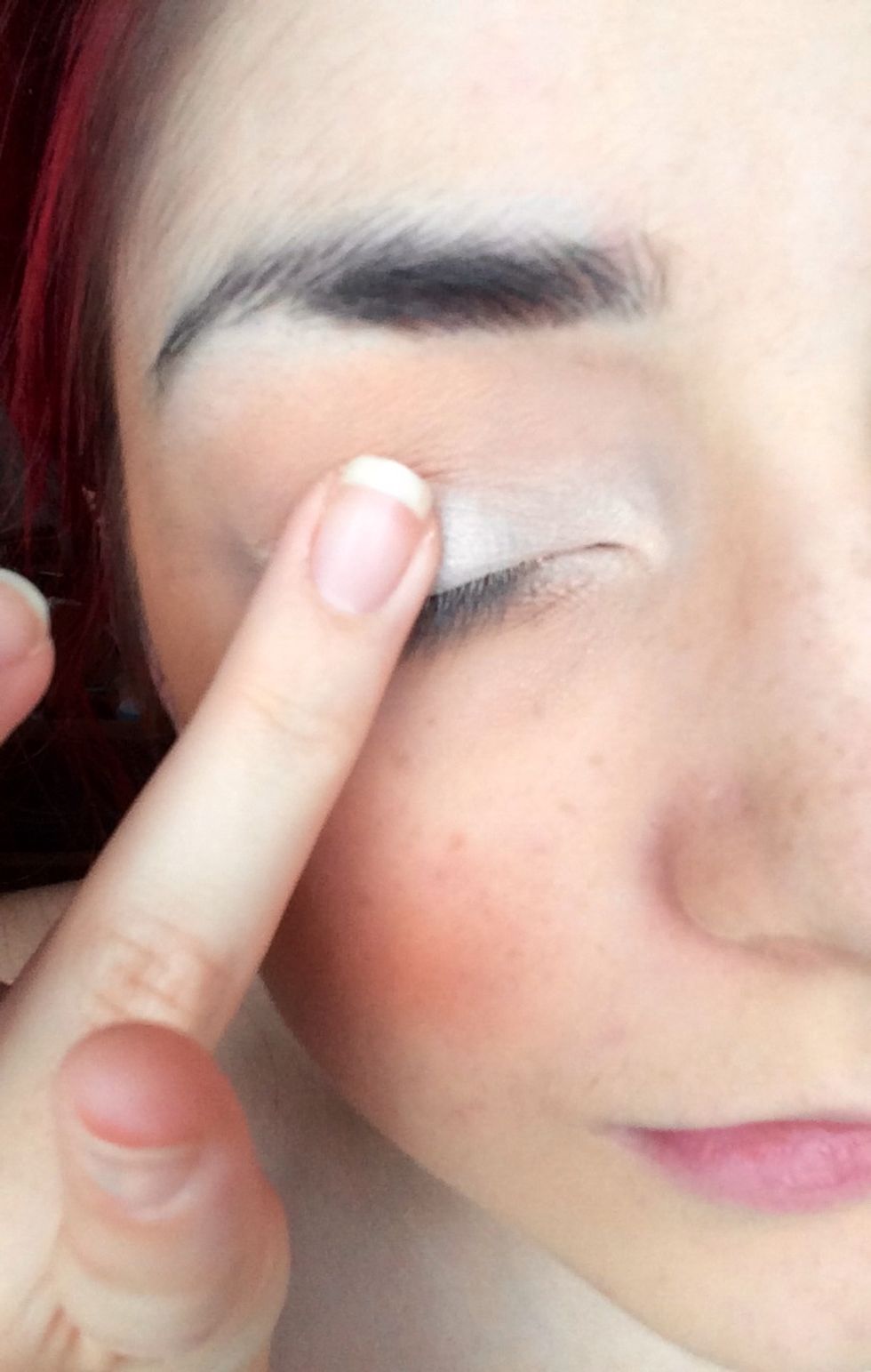 I apply it to my lids and my brow bone as a highlight.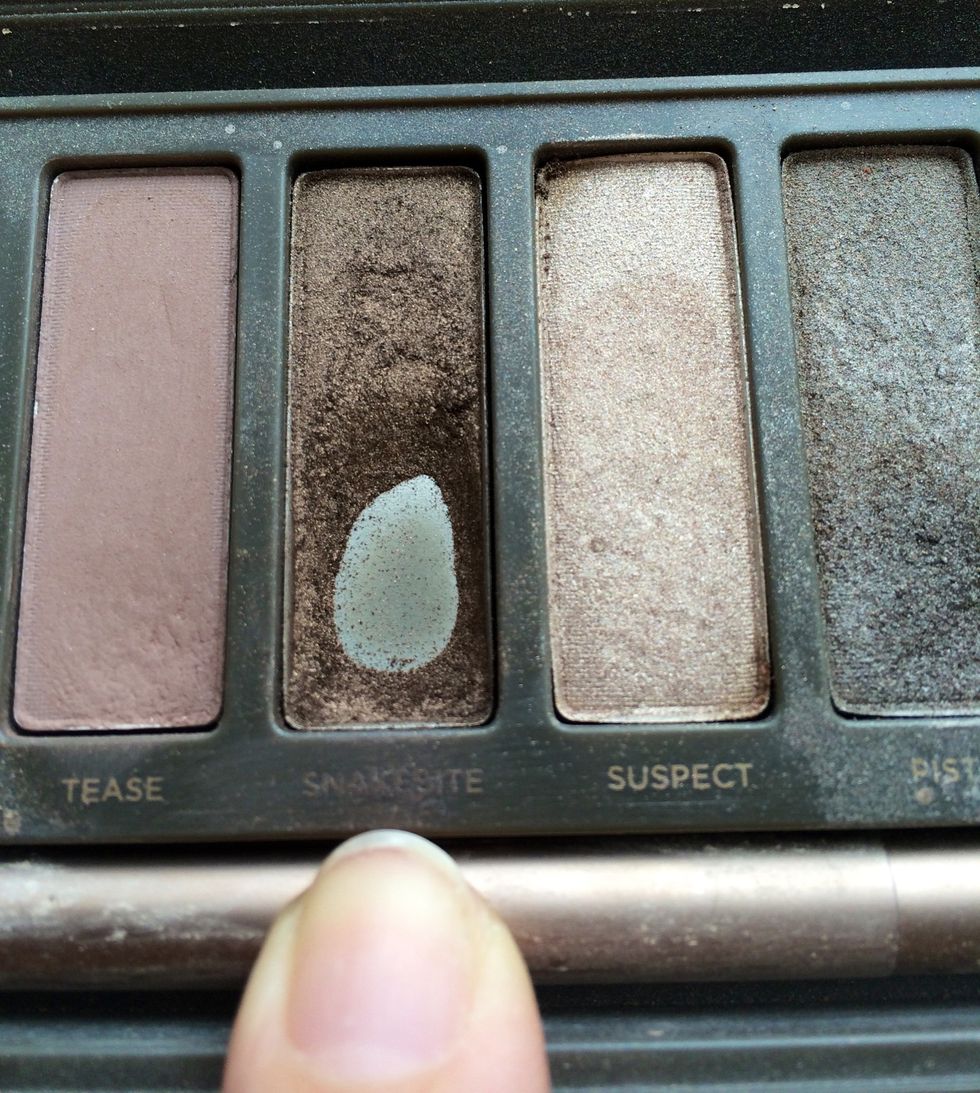 Next I take the shade "Snakebite"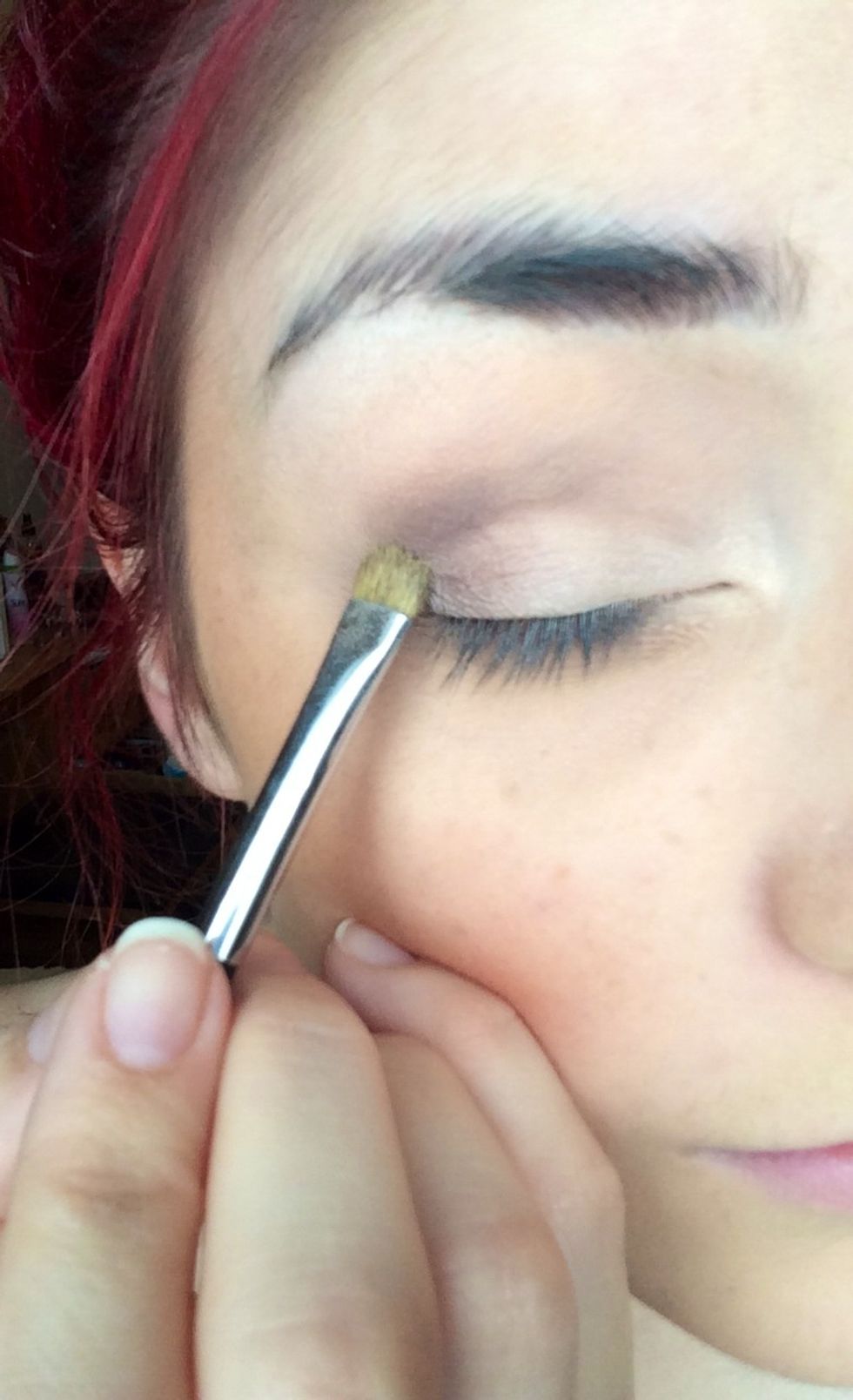 And I apply it to the outer corners of my lids and the crease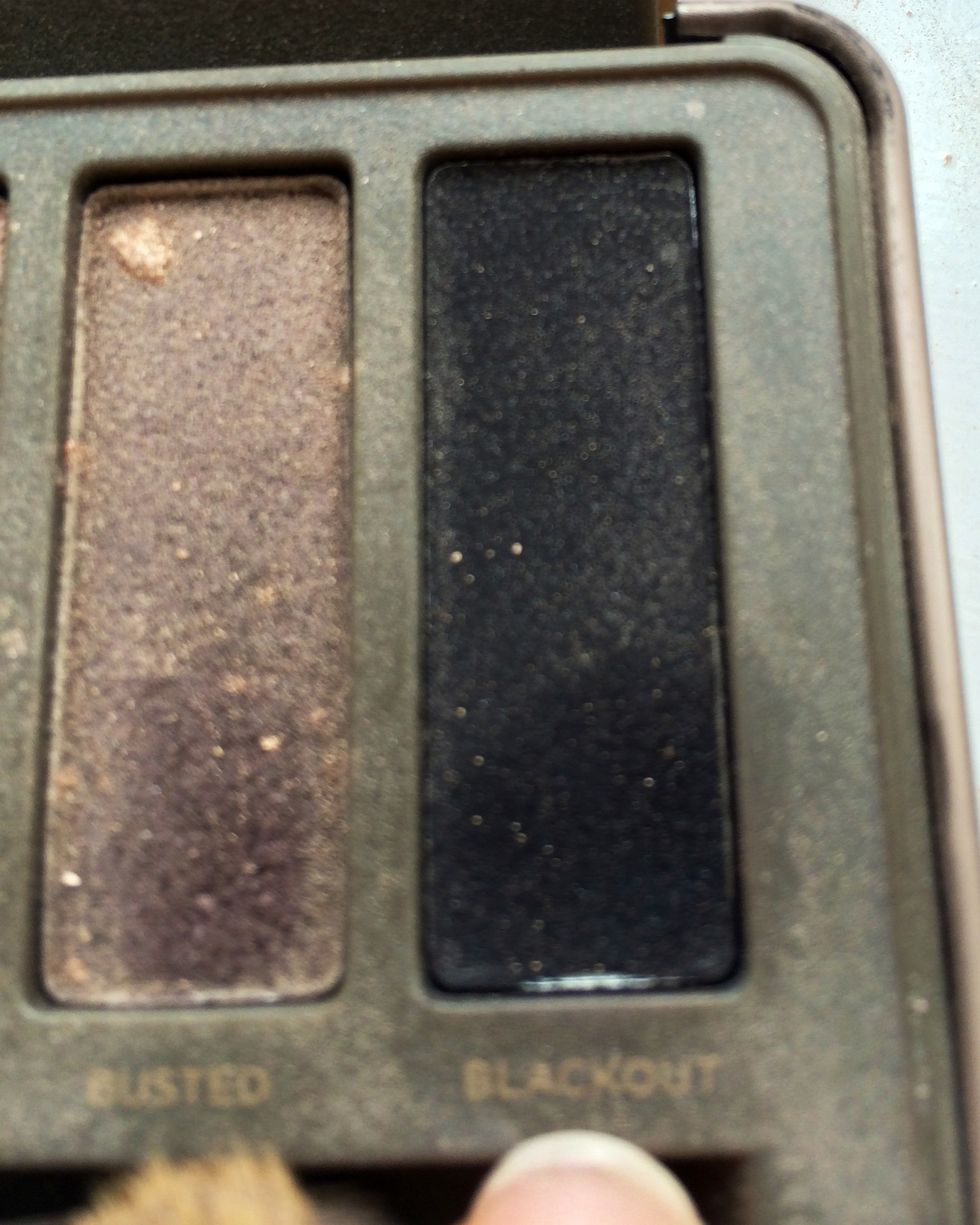 Finally if I'm feeling like having my makeup a bit bolder, I take the shade "Blackout"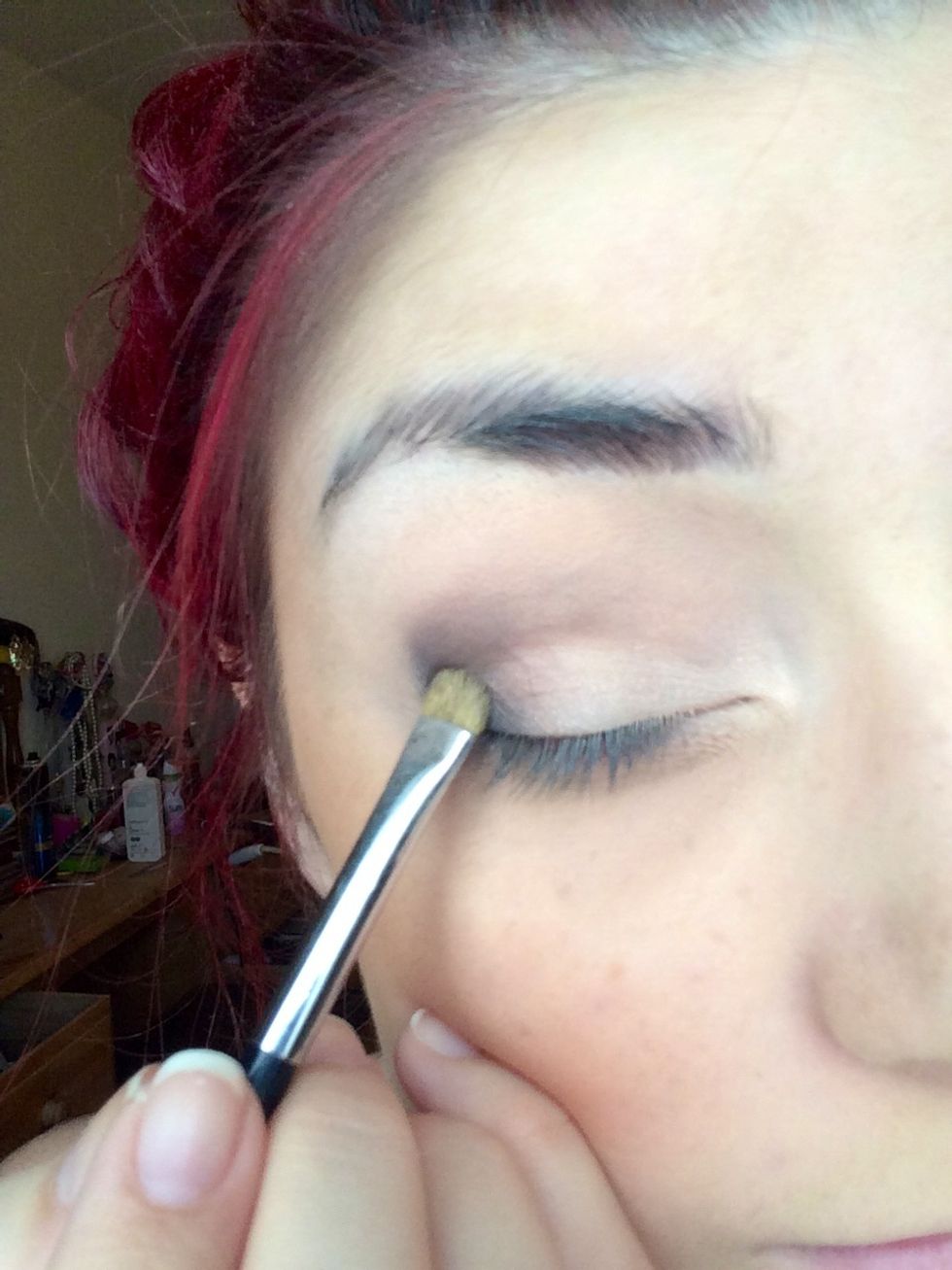 And I apply it to the outer corners of my eyes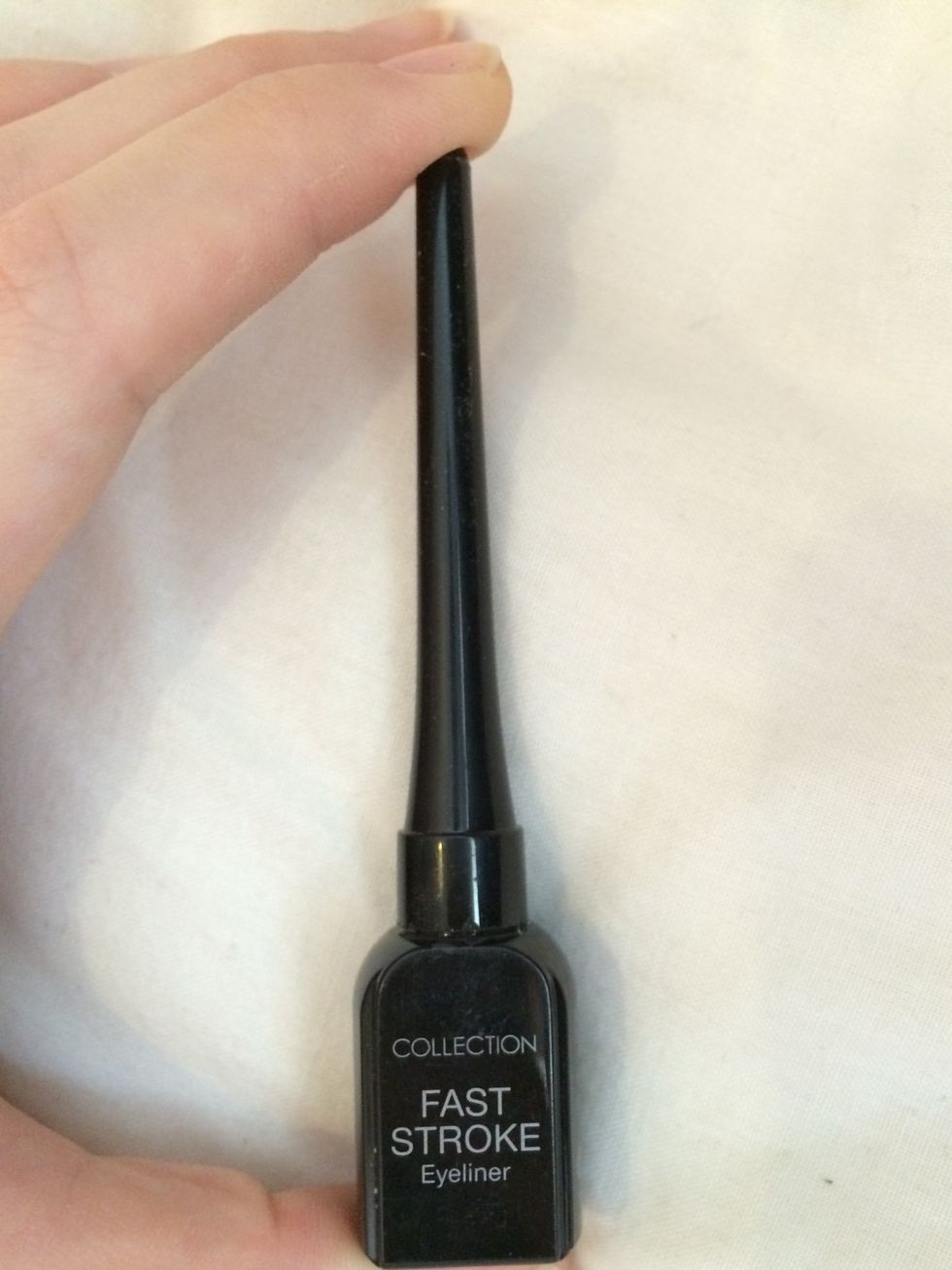 Next I take my liquid eyeliner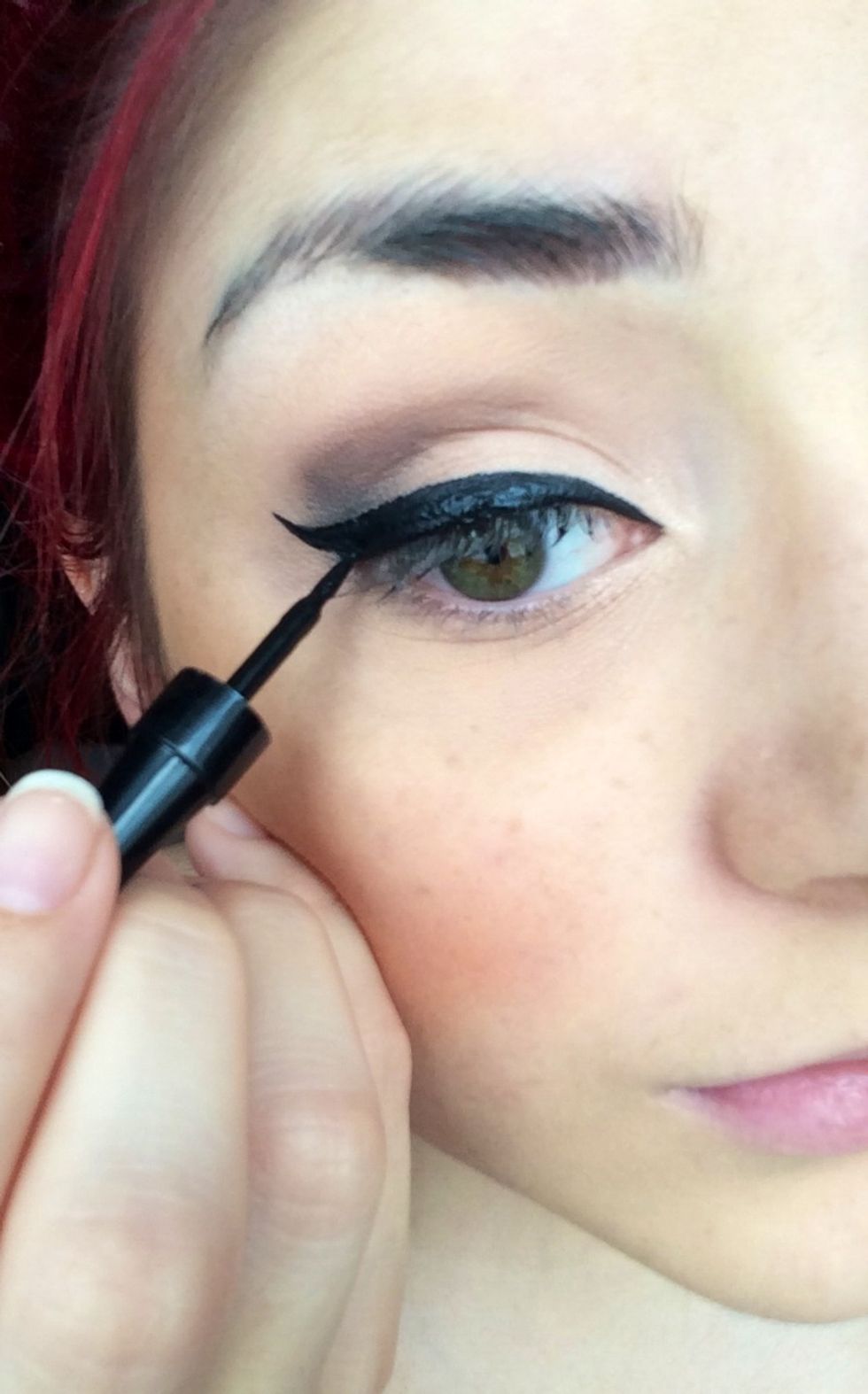 And I apply a thin line to my lids
Next I apply "Snakebite" once again to my lower lash line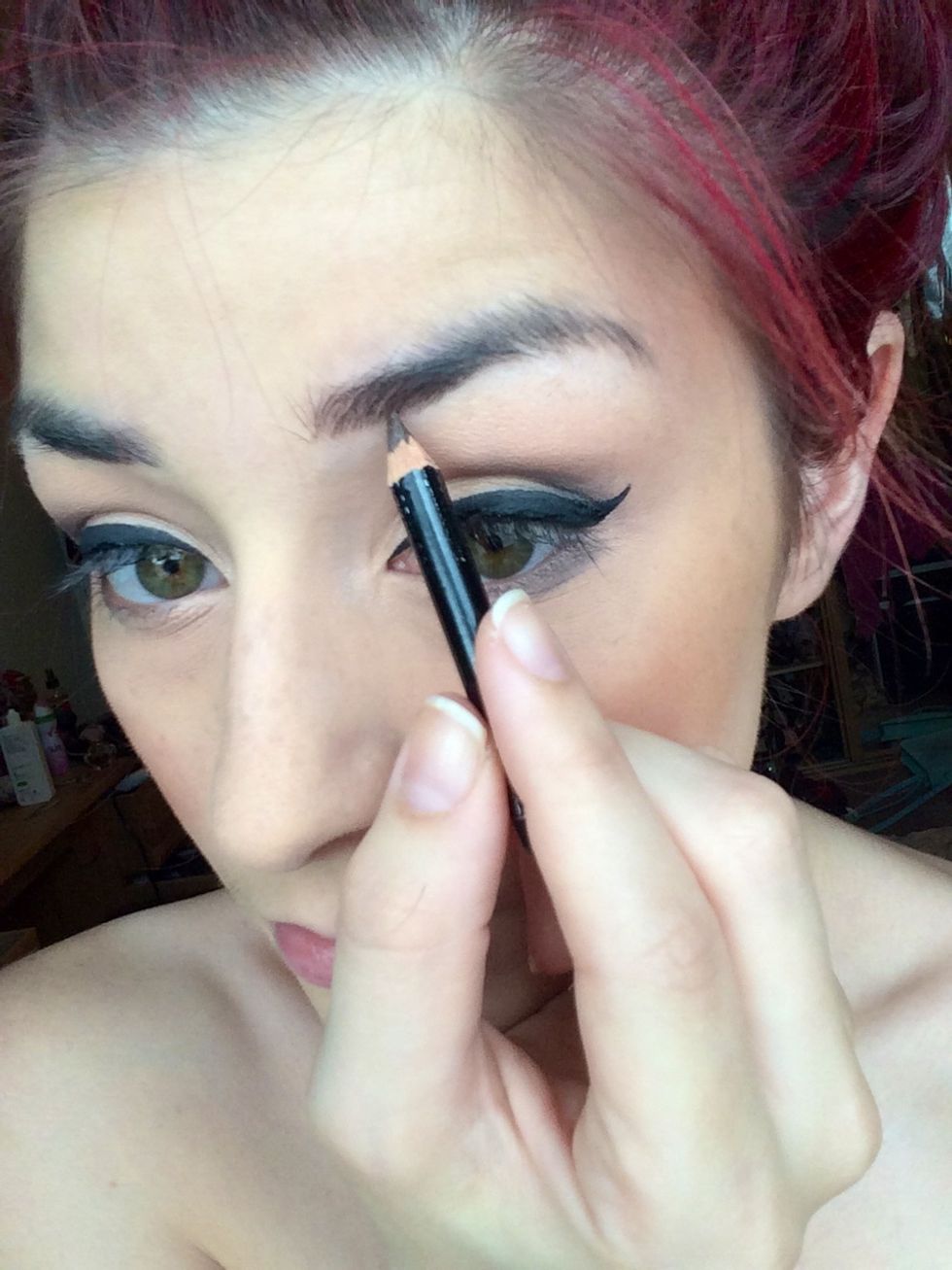 Next - BROWS! Using my Rimmel eyebrow pencil, I shade in my eyebrows to give them a little more definition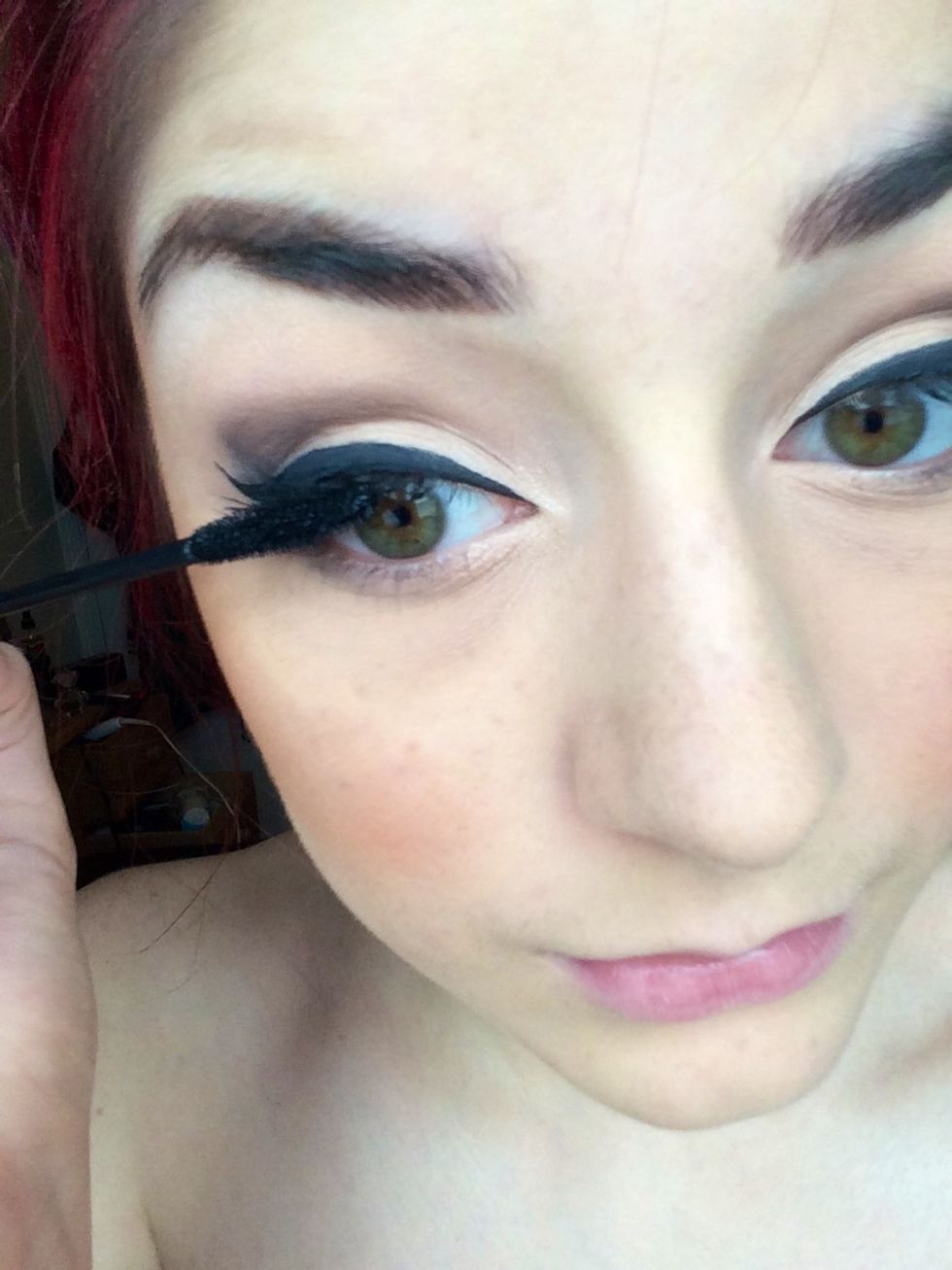 Next I apply my favourite mascara to my upper and lower lashes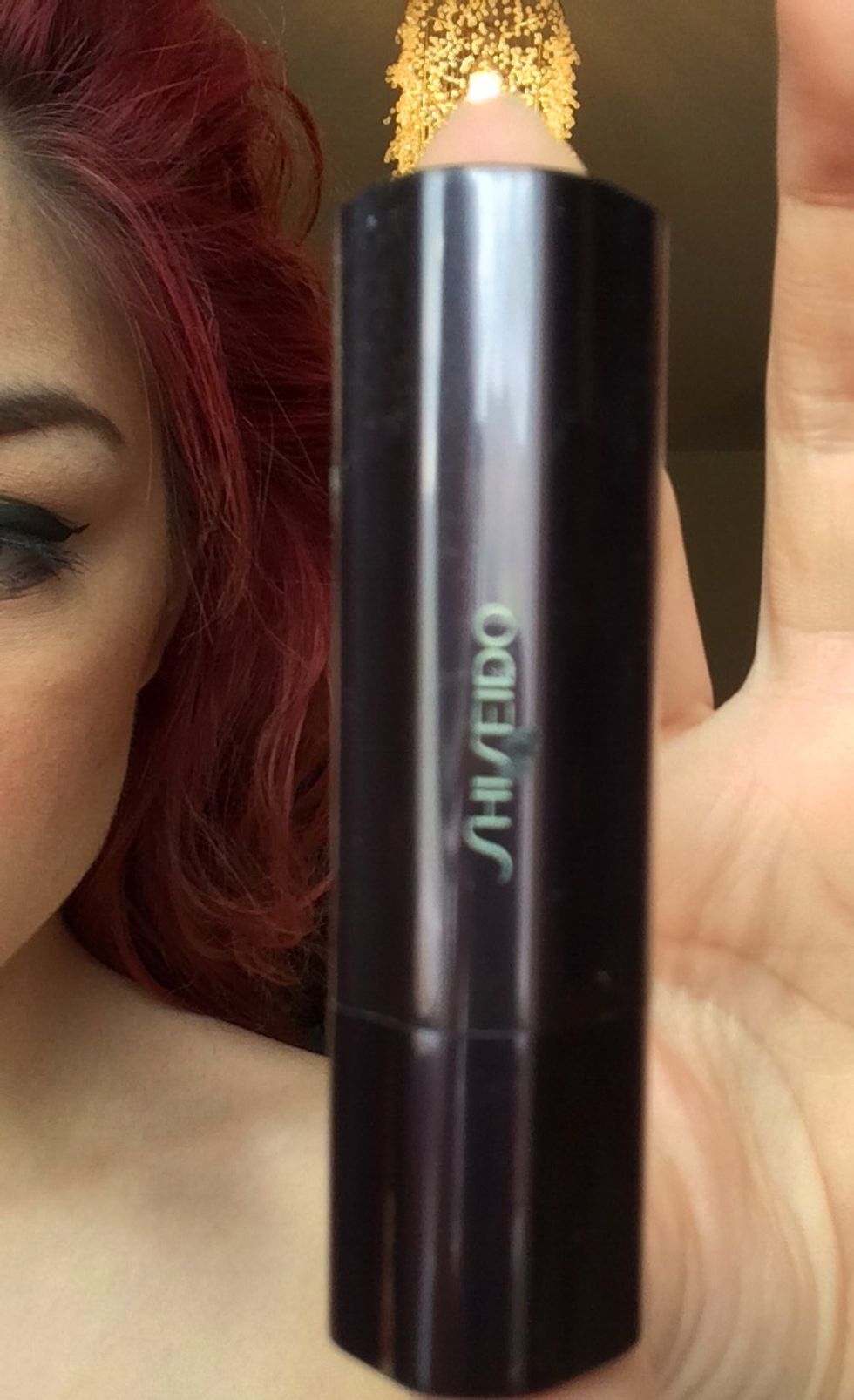 Finally I take my Shisheido Lipstick in the Shade "Perfect Rouge"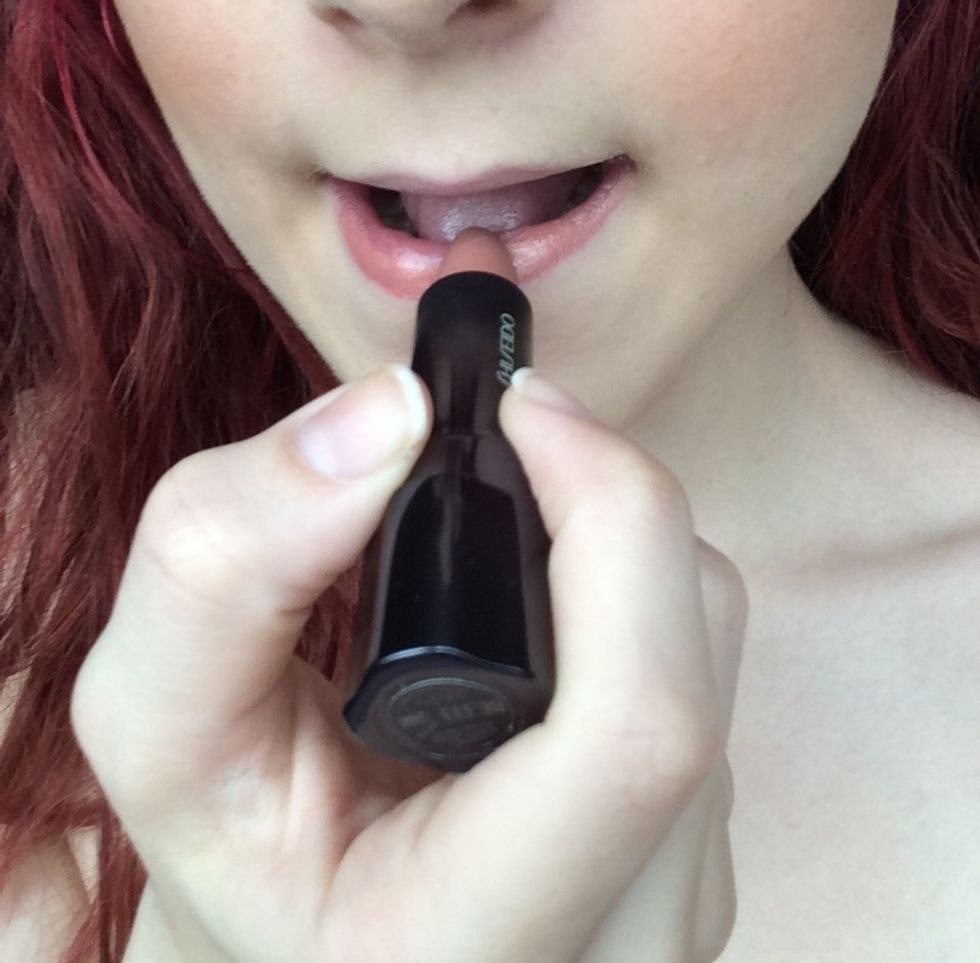 And I apply to my lips as so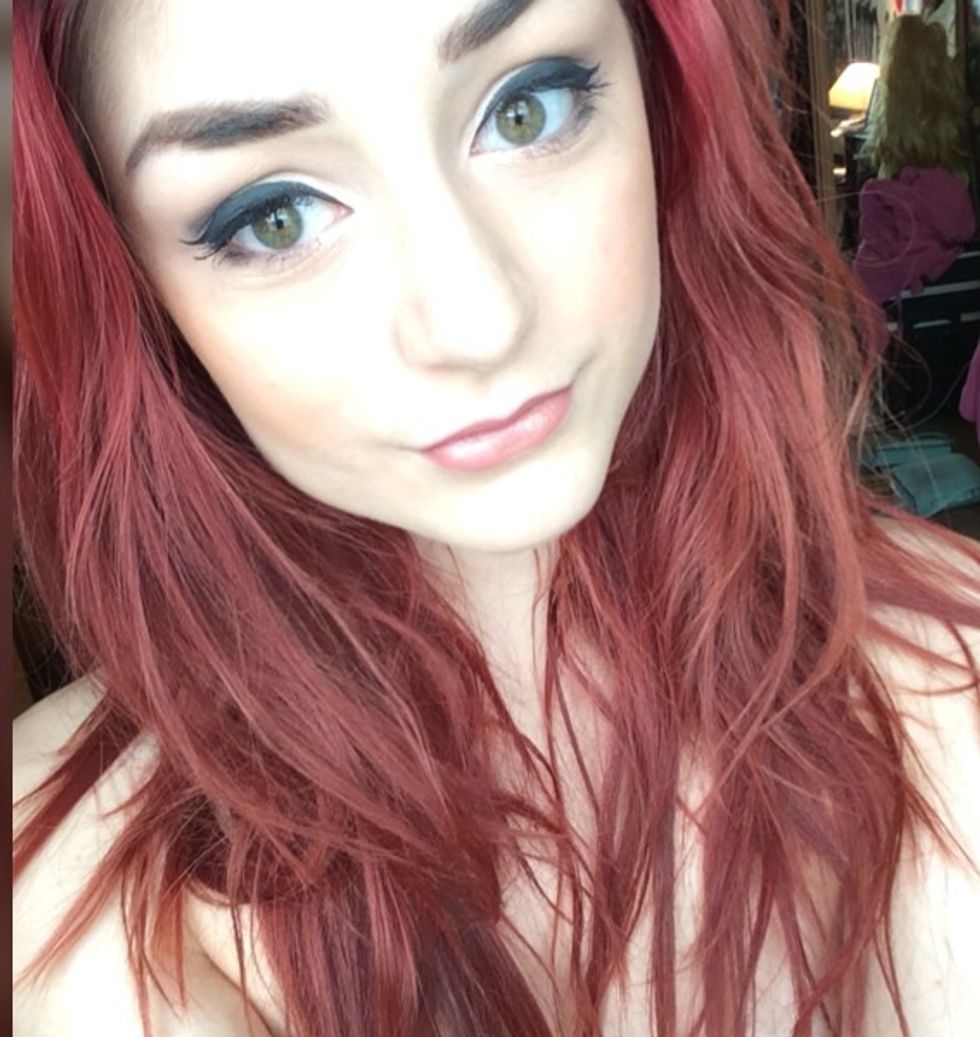 This is the finished look!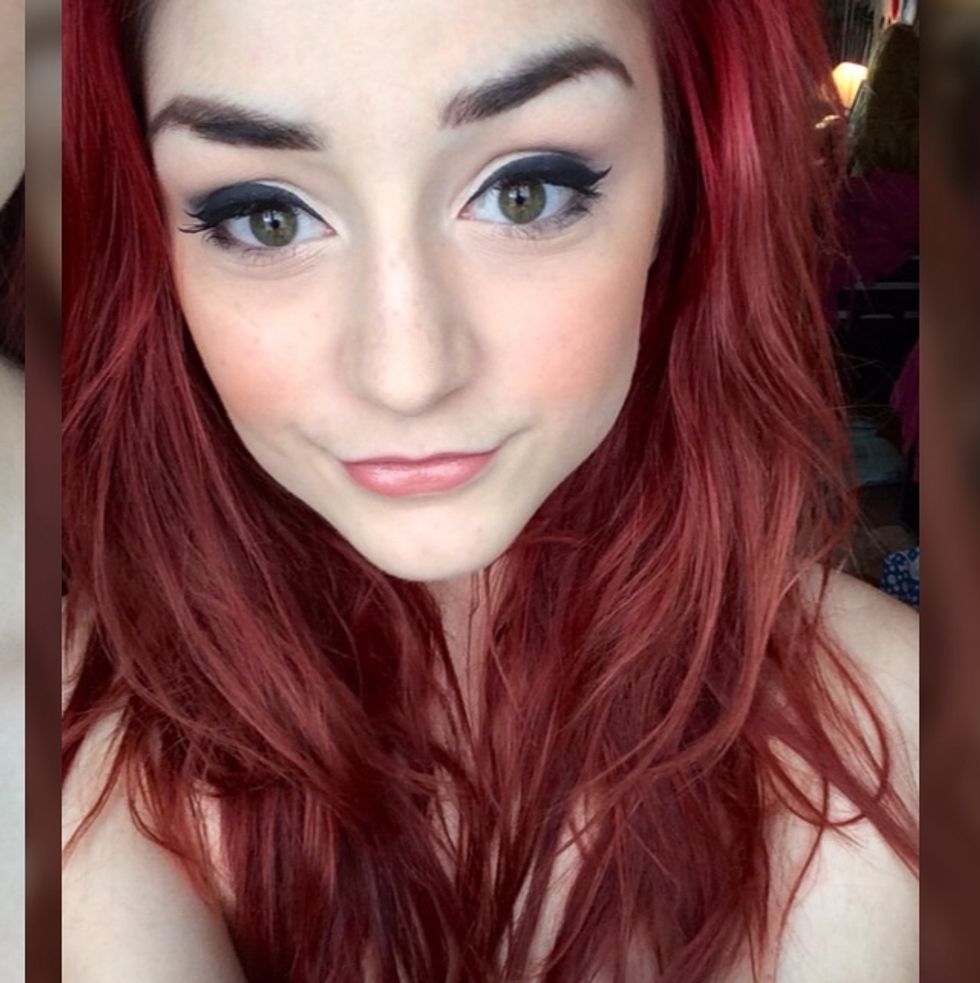 I hope you enjoyed my everyday makeup routine, please let me know what you thought and if you would like me to do any other makeup or beauty tutorials!
1.0 Clinique Clarifying Lotion
1.0 Nivea Express Hydration Primer
1.0 Loreal True Match Foundation
1.0 Stippling Brush
1.0 Collection Lasting Perfection Concealer
1.0 Collection Sheer Loose Powder
1.0 Powder Brush
1.0 Avon Sunkissed Bronzer
1.0 Bronzing Brush
1.0 Blush of your choice
1.0 Naked 2 Palette
1.0 Eyeshadow Brush
1.0 Rimmel Eyebrow Pencil
1.0 Collection Fast Stroke Eyeliner
1.0 Rimmel Lasg Accelerator Mascara
1.0 Shisheido Lip Colour - Perfect Rouge