How to create an etched canvas with aa stucco and mudd
Create an Etched Canvas With AA Stucco and Mudd
59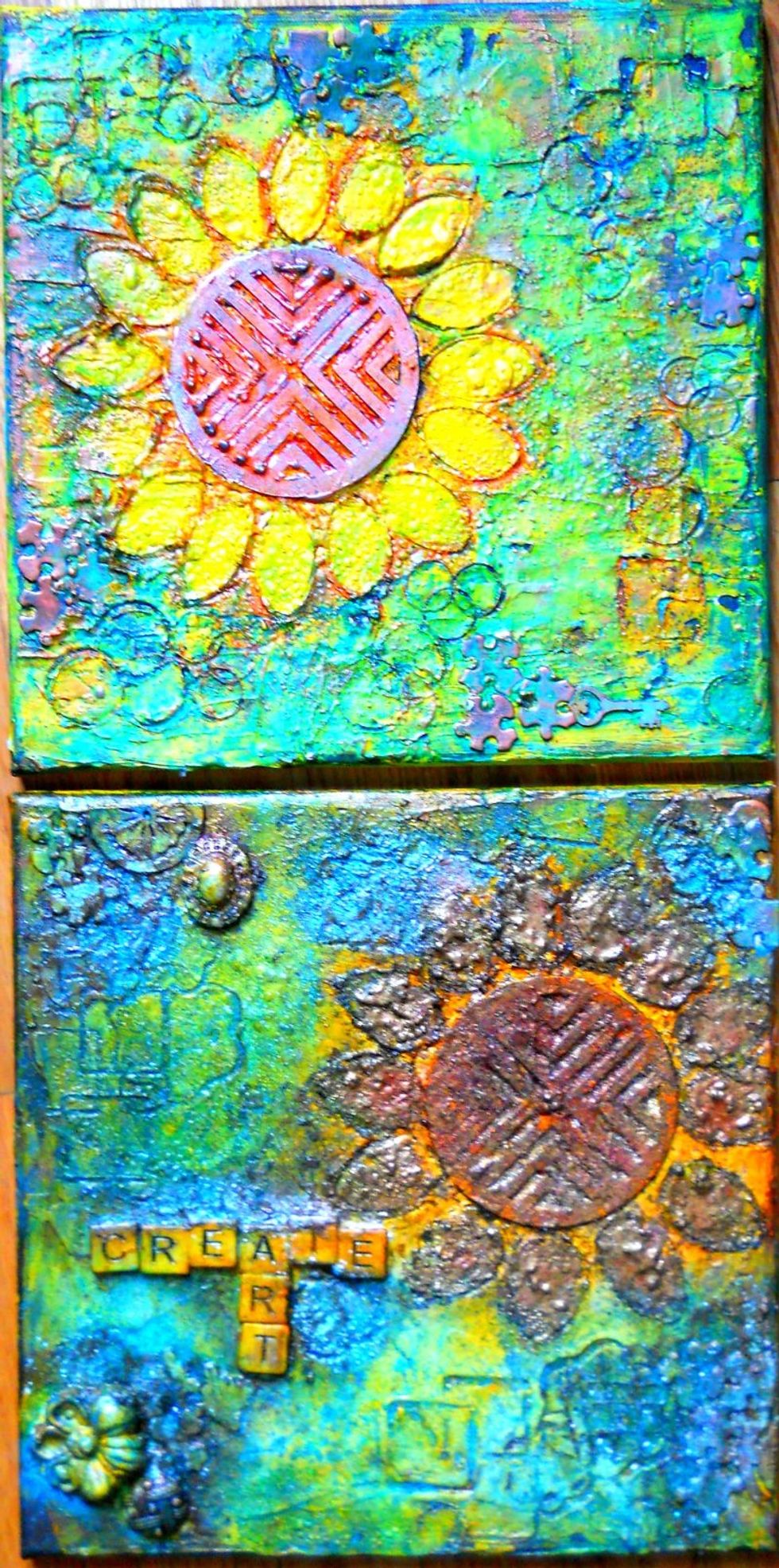 Heloo lovleies! Kristie Taylor here with a great new tutorial for you! Lets learn how to Create amazing texture and color with Art anthology mediums.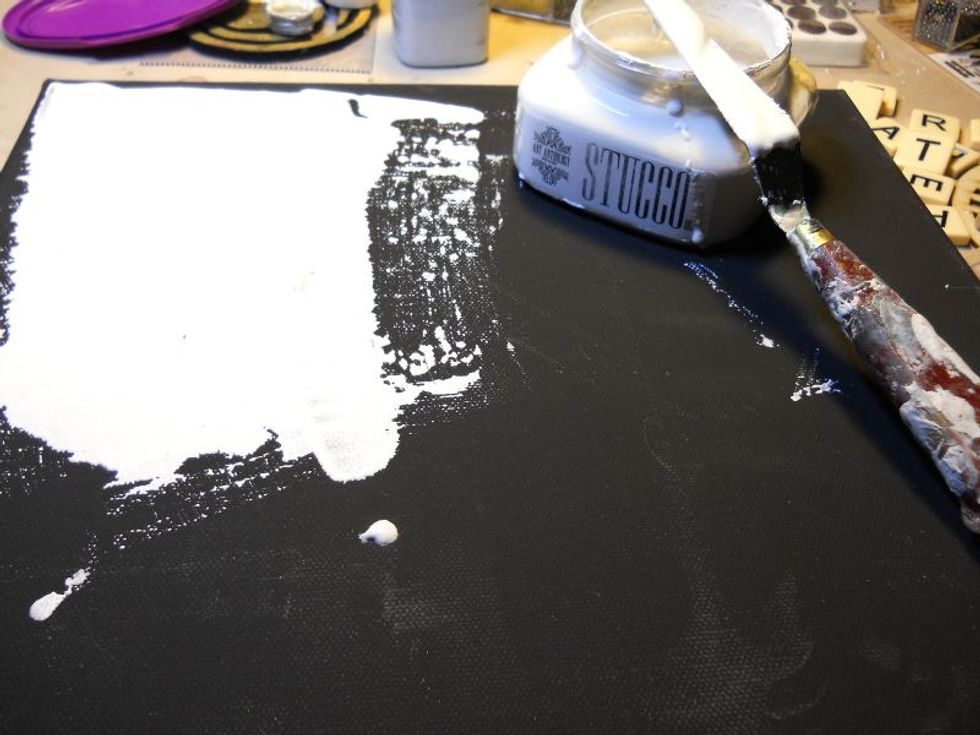 Cover a canvas with Art anthology "stucco and Mudd" . dont be shy, we need this super thick, so really lay it on think!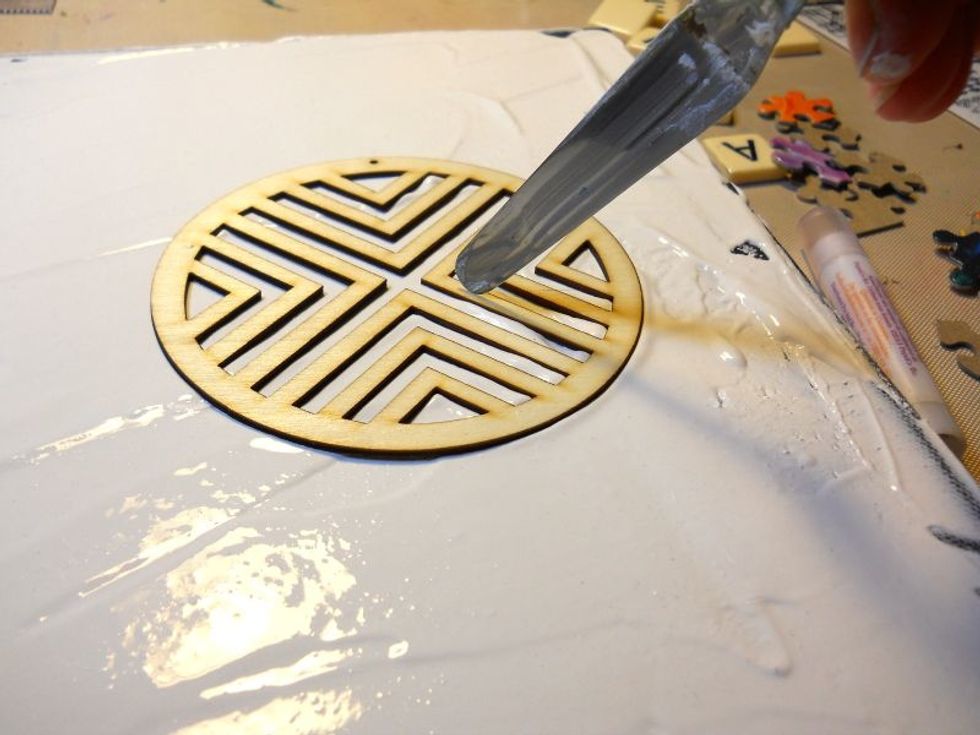 Add a wooden shape for the center of the flower, or if you dont have this, just draw it in with the end of a paintbrush.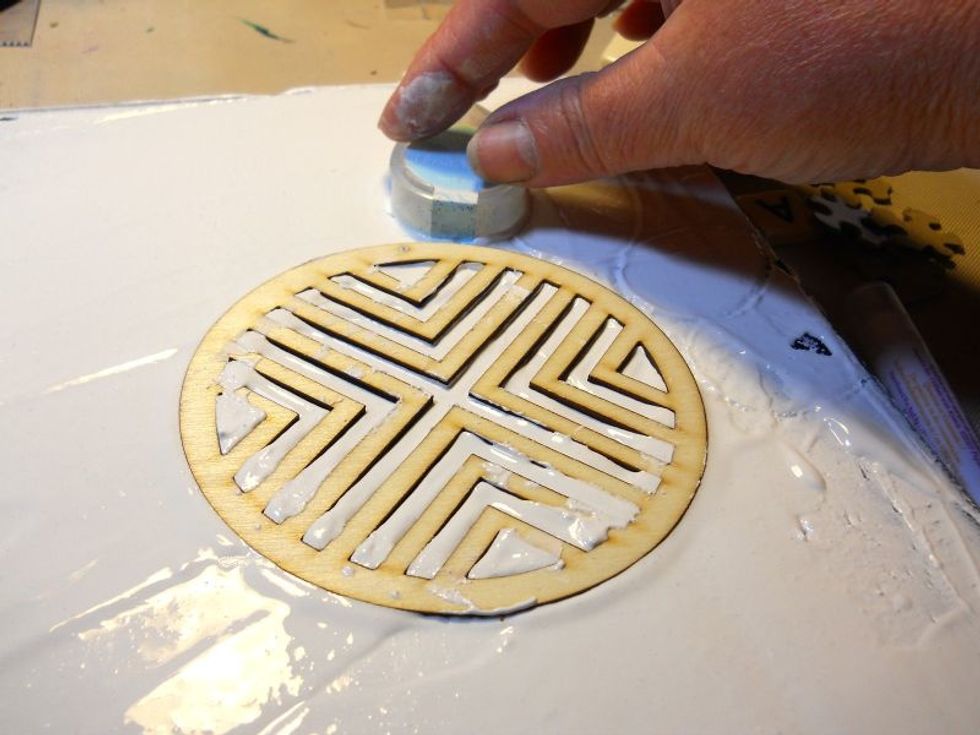 I used the lid from a dew drop ink pad to make petals, just push the lid firmly into the pastes until the shape is etched into it.
Embed any odds and ends that you want to include. I used some molded plaster pieces and some puzzle pieces. just push them firmly into the mudd until they are settled.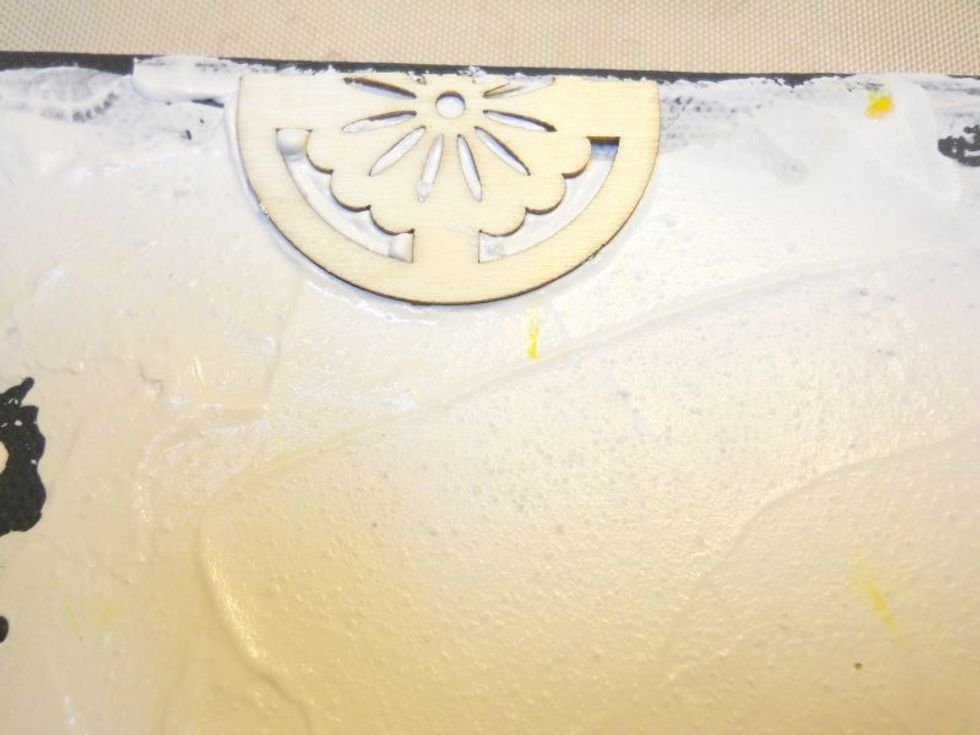 add more odds and ends until you have the look you want.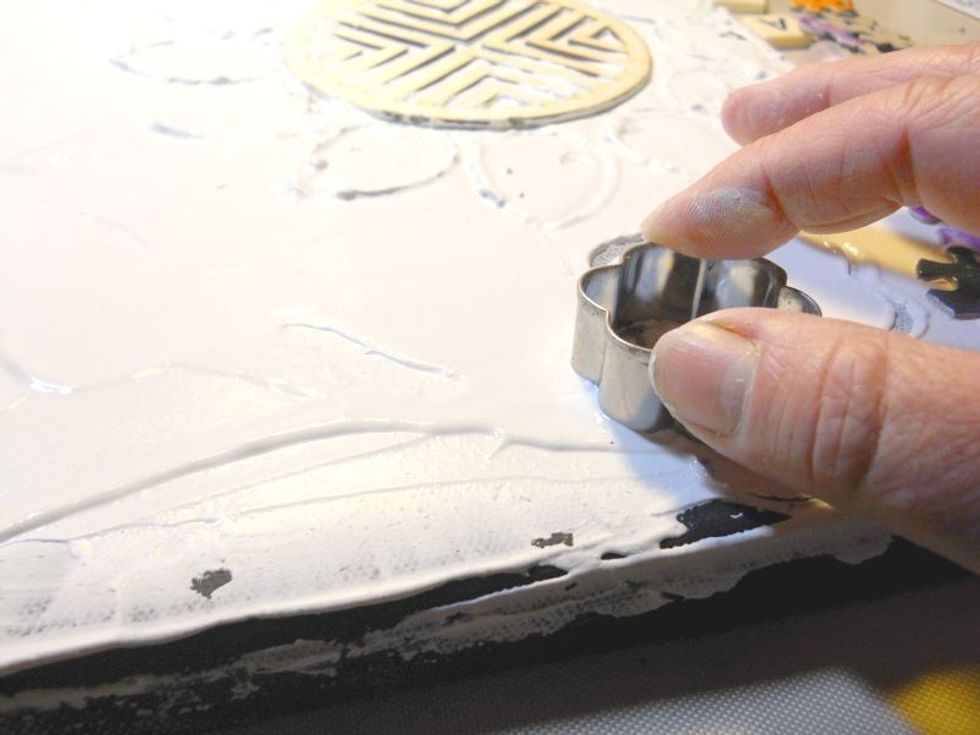 Use anything you have to make designs, here you see me using a cookie cutter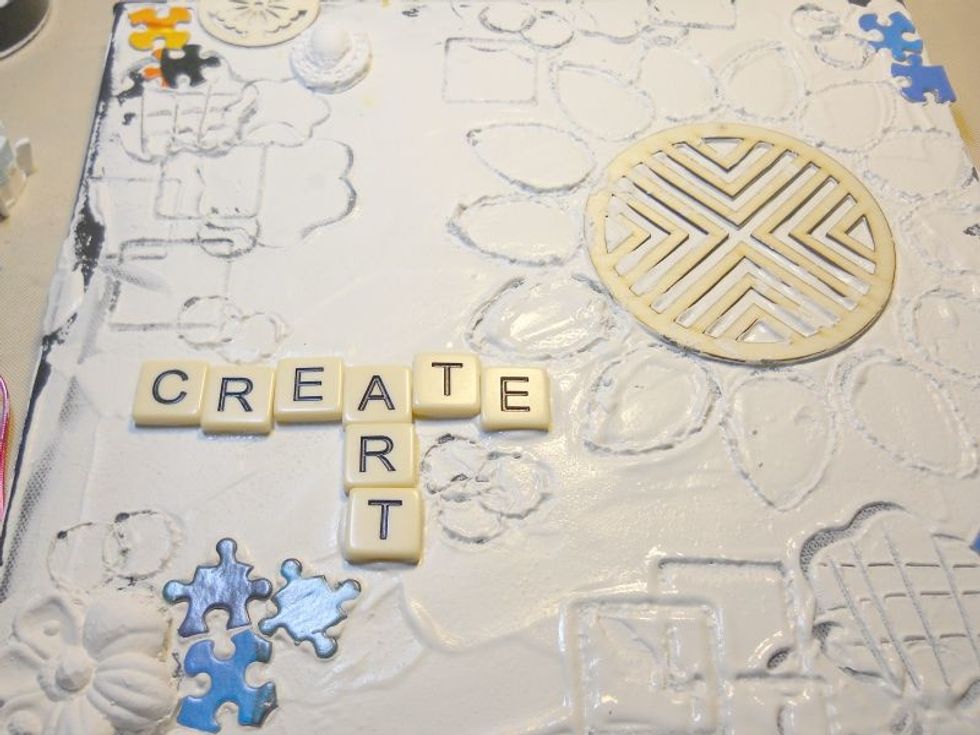 Add letter tiles if desired, these could also be chipboard or felt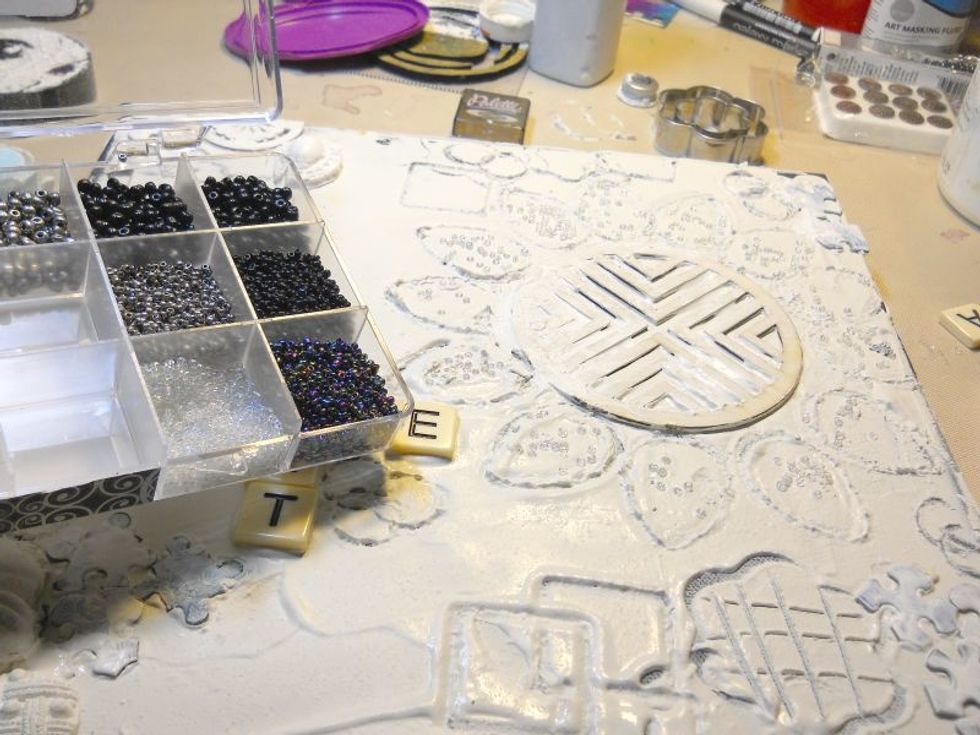 add some seed beads if you like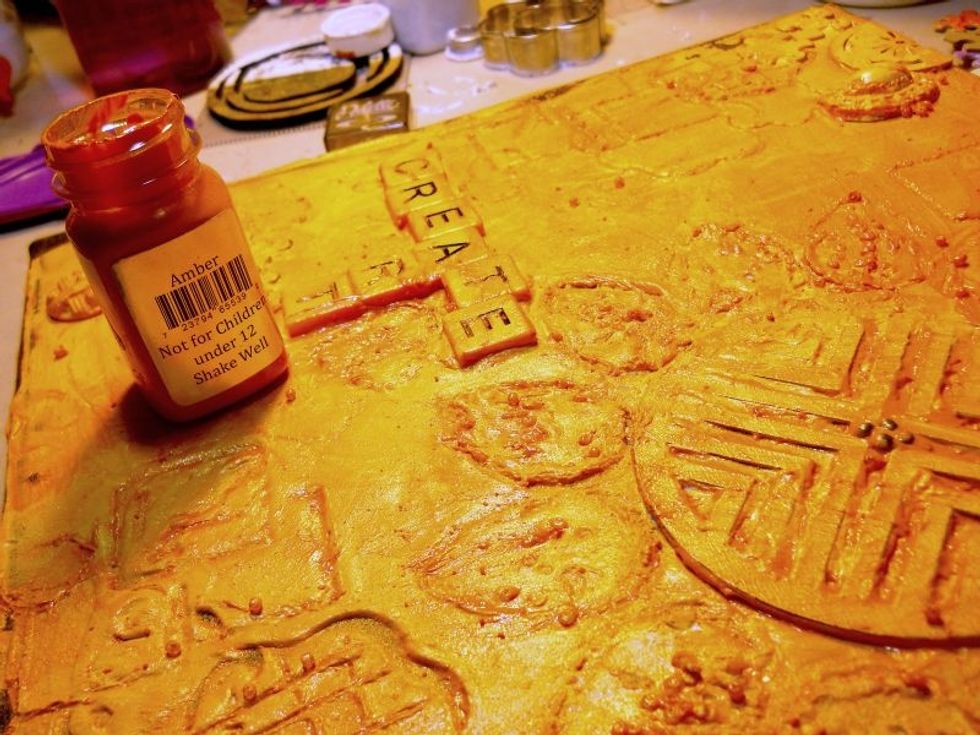 paint over the entire thing with Gemstones "Amber" then dry this with a heat tool.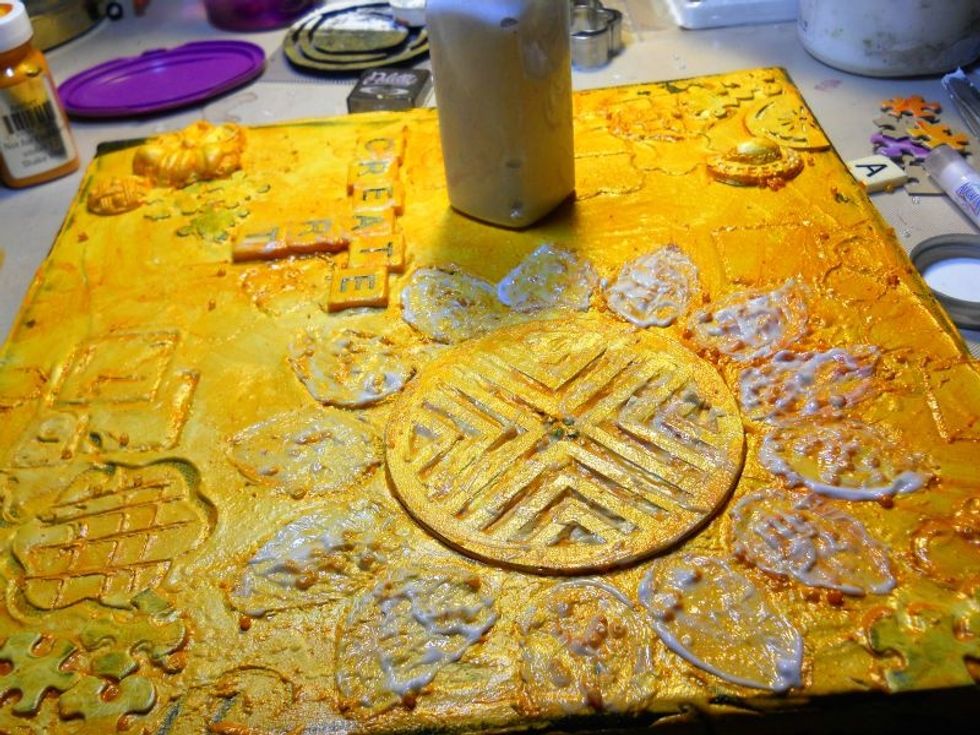 paint over the petals with AA clearcoat "Frost"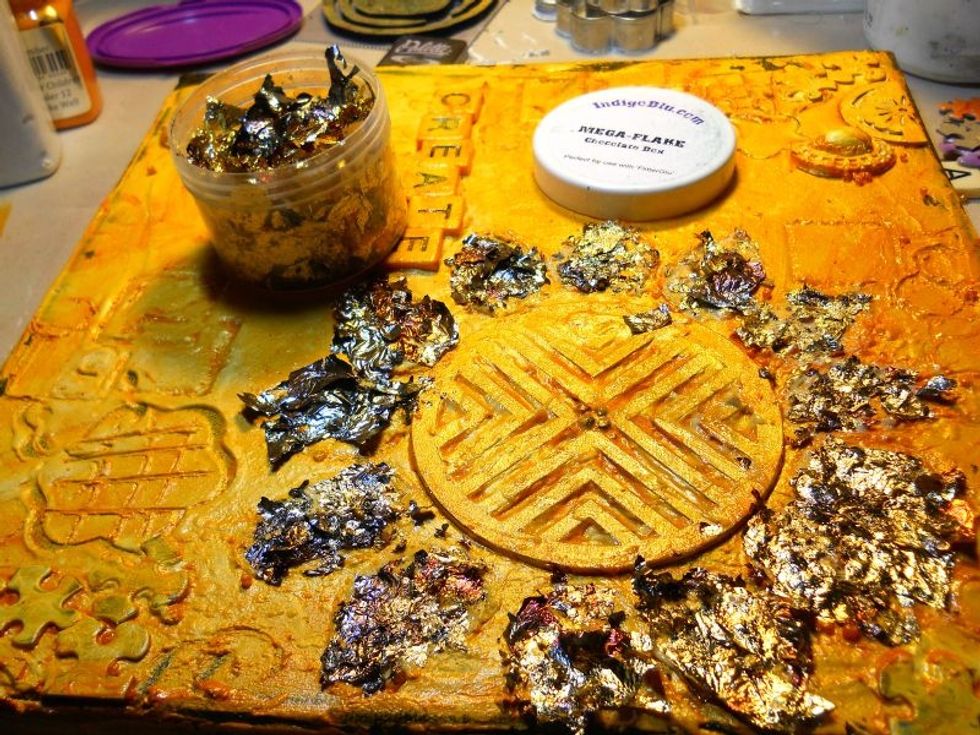 While that is still wet, apply metal flakes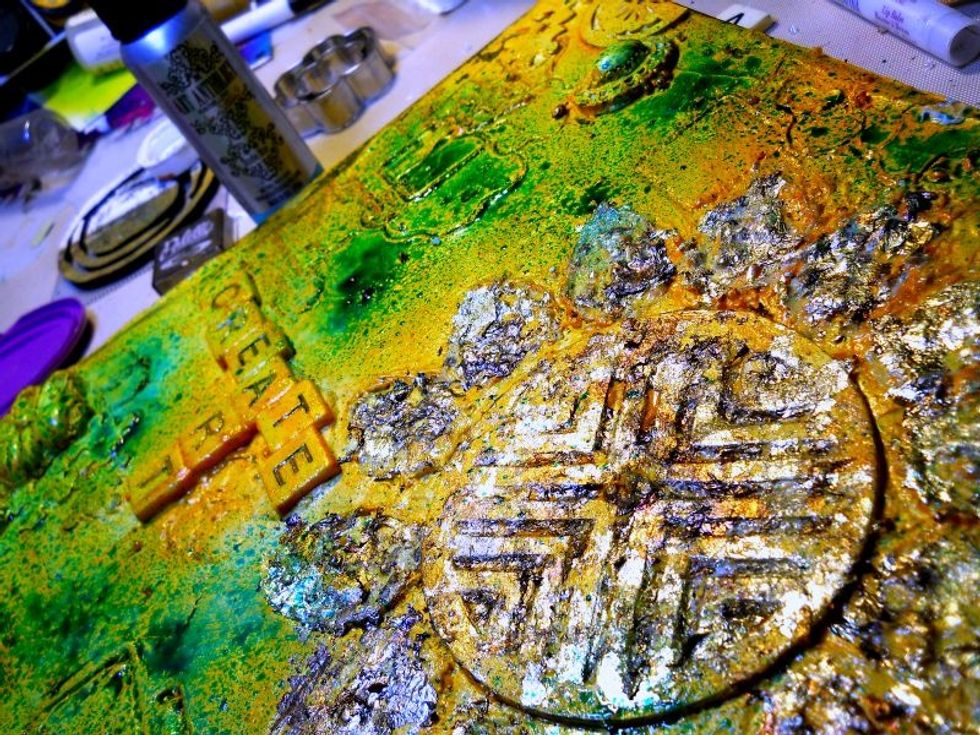 Spray on colorations "Studio blue" dry it with a heat tool then wipe off any excess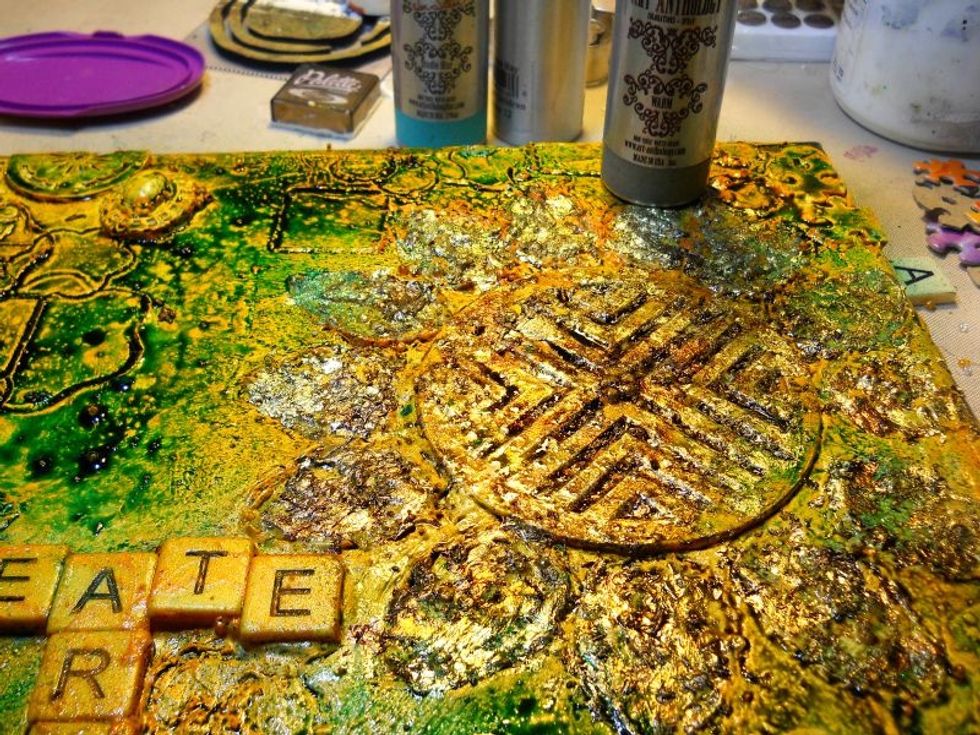 Spray on Colorations Warm around the flower. then dry with a heat tool. spray this on heavy, we really want it to settle into the cracks.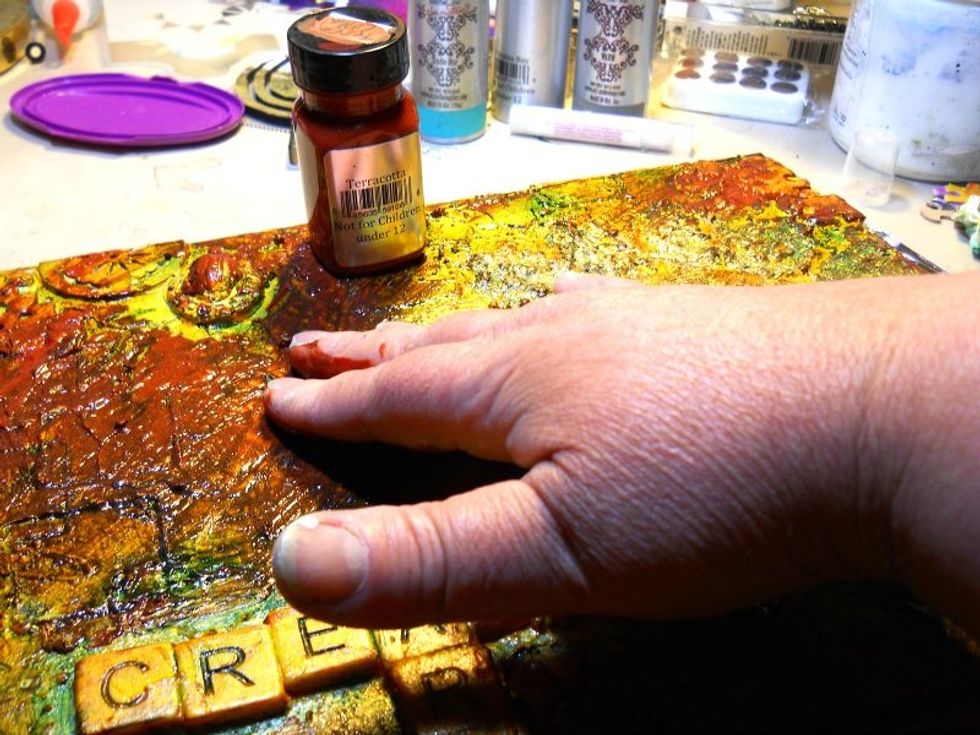 use your fingers to rub on some Velvet "Terra cotta" paint. rub it into all the etched spaces, then wipe away the high parts with a baby wipe.
Repeat with "Leaf"
paint over the flower with "Frost" again and sprinkle on gold embossing powder. melt the powder with a heat tool.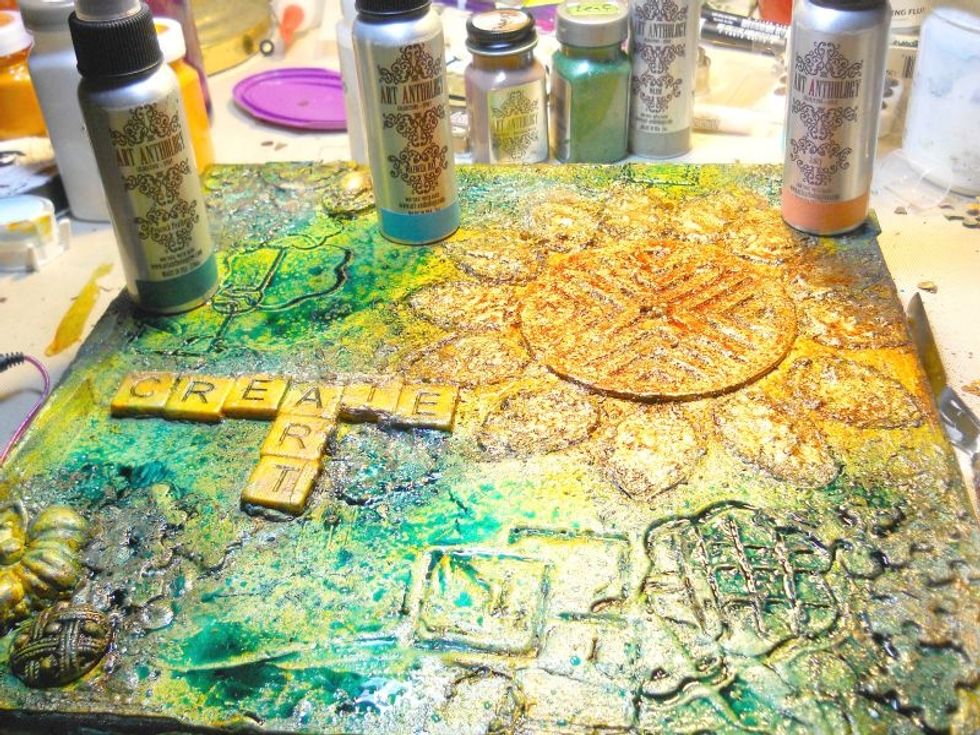 Spray on silk tie, juicy and wamea bay, dry between each color so they dont run together, wipe away any excess.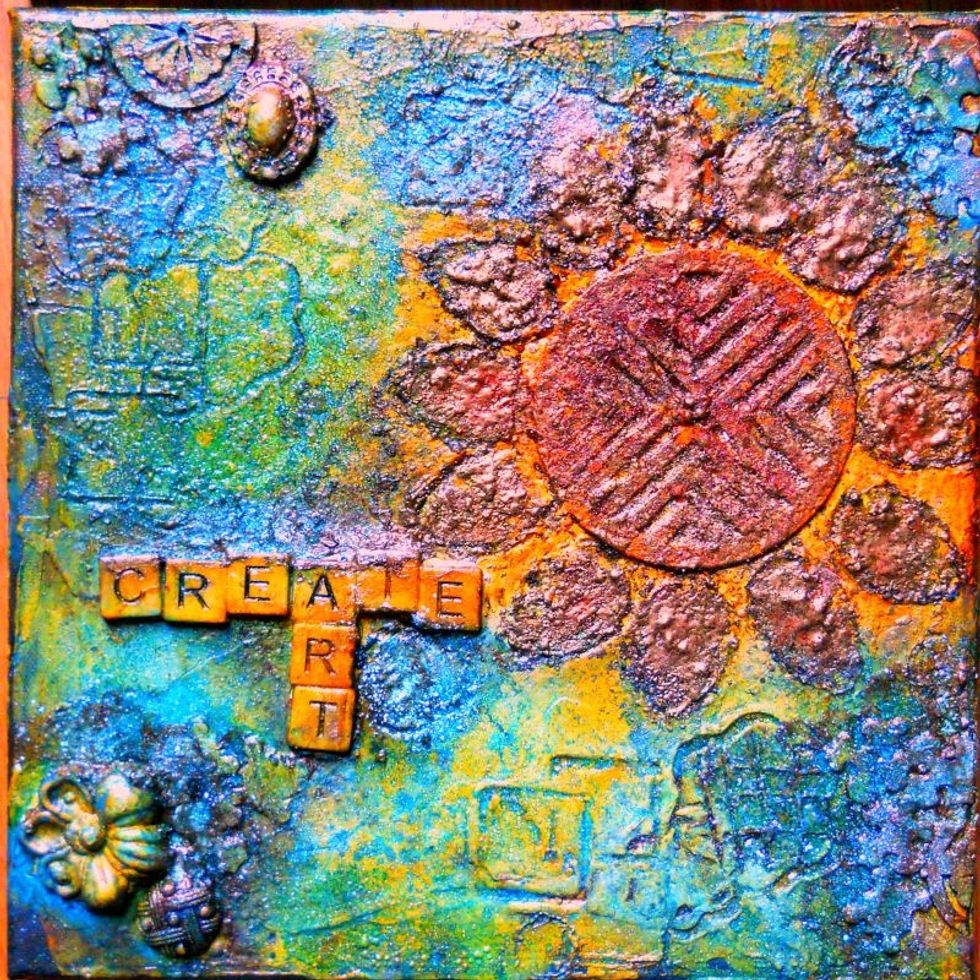 Thats all! See, easy peasy lemon squeezy! and just look at all that gorgeous color and texture!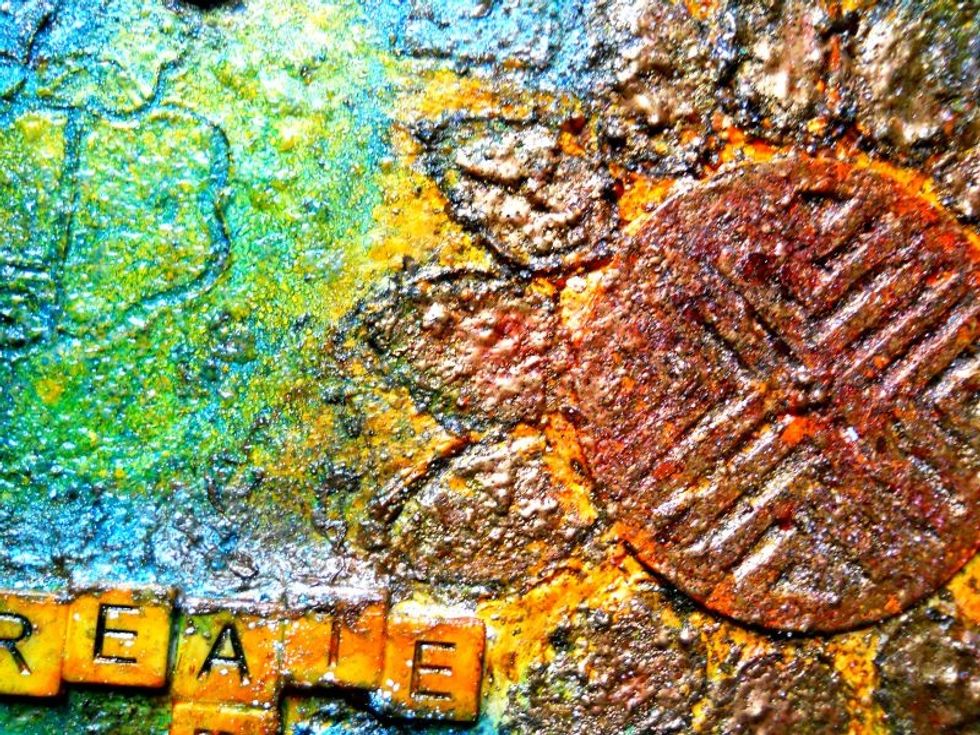 yummy!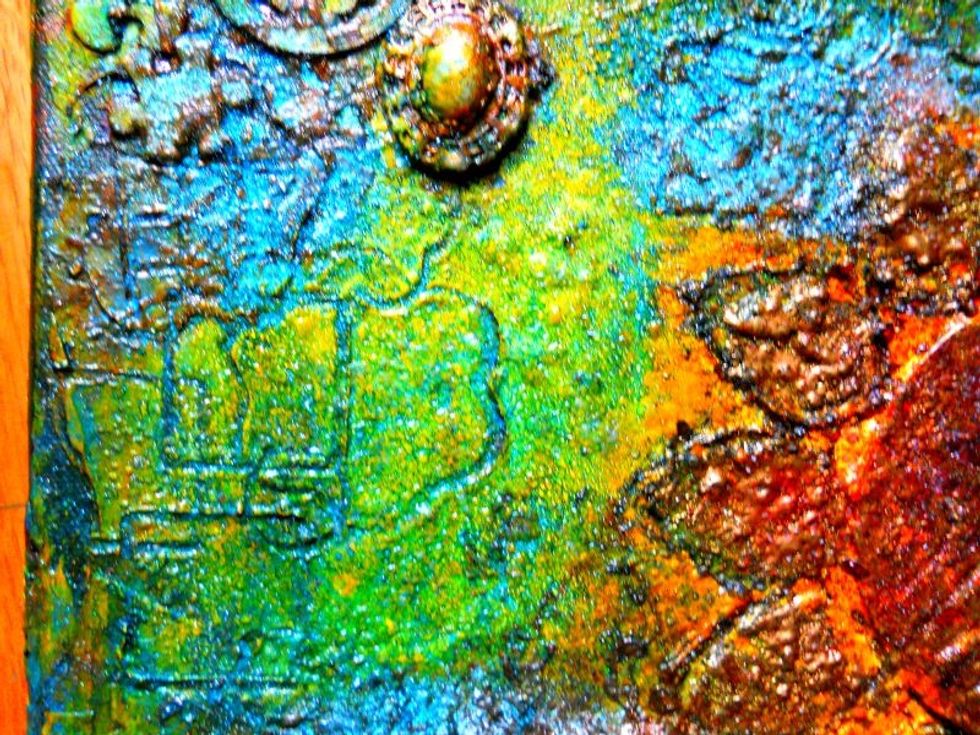 I just love the depth and dimension!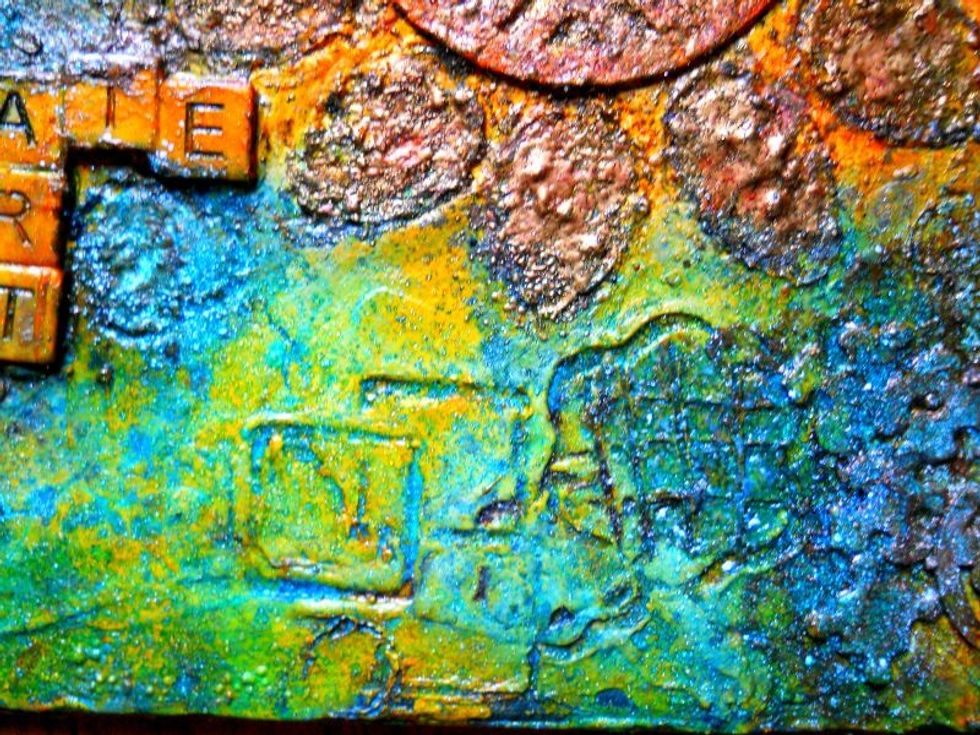 Thank you so much for reading my snapguide! I hoe you will make your own etched canvas!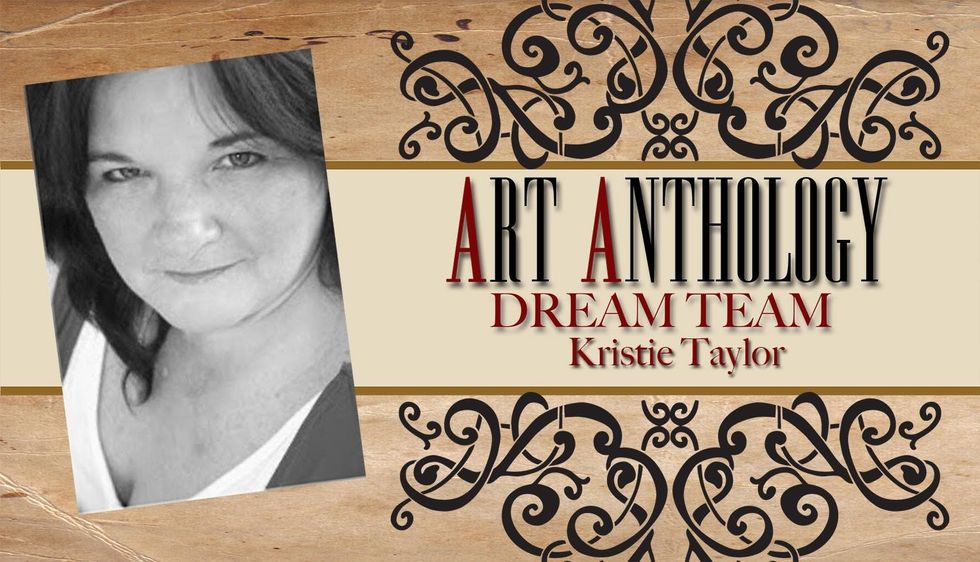 Please visit the Art anthology blog here:http://artanthologyinc.com/blog/ and follow me on my blog here:http://kristietaylor.blogspot.com/Thanks so much!
Art Anthology Products
"Mudd and stucco"
Colorations, Peacock feathers,Lark,Juicy,Grass,
Gemstones, Amber
Sorbets
velvets
Clearcoat "Frost"
Indigoblu Mega flake
Art Anthology
Art Anthology is a manufacturer of dimensional mediums.\n\nCome chat with us in our Facebook Group: Art Anthology Adventures in Art