A romantic eco friendly bracelet made using 100% reclaimed materials found in charity shops, car boot sales, flea markets etc.
5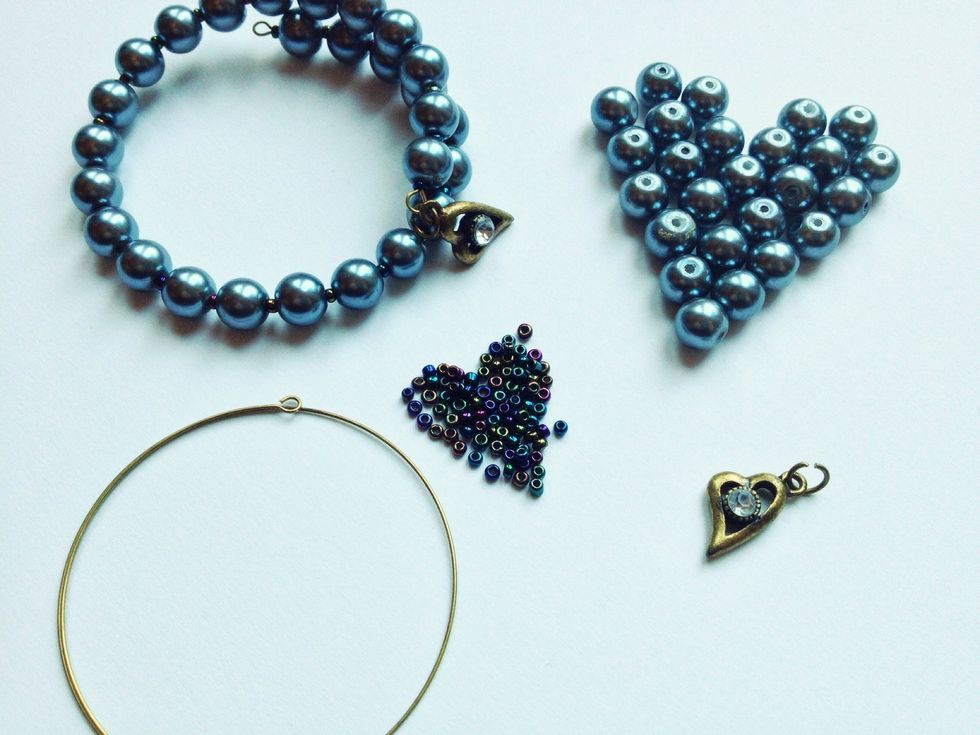 Gather your supplies and your round nose pliers. Kits are available from my Etsy store - Minimalistimpact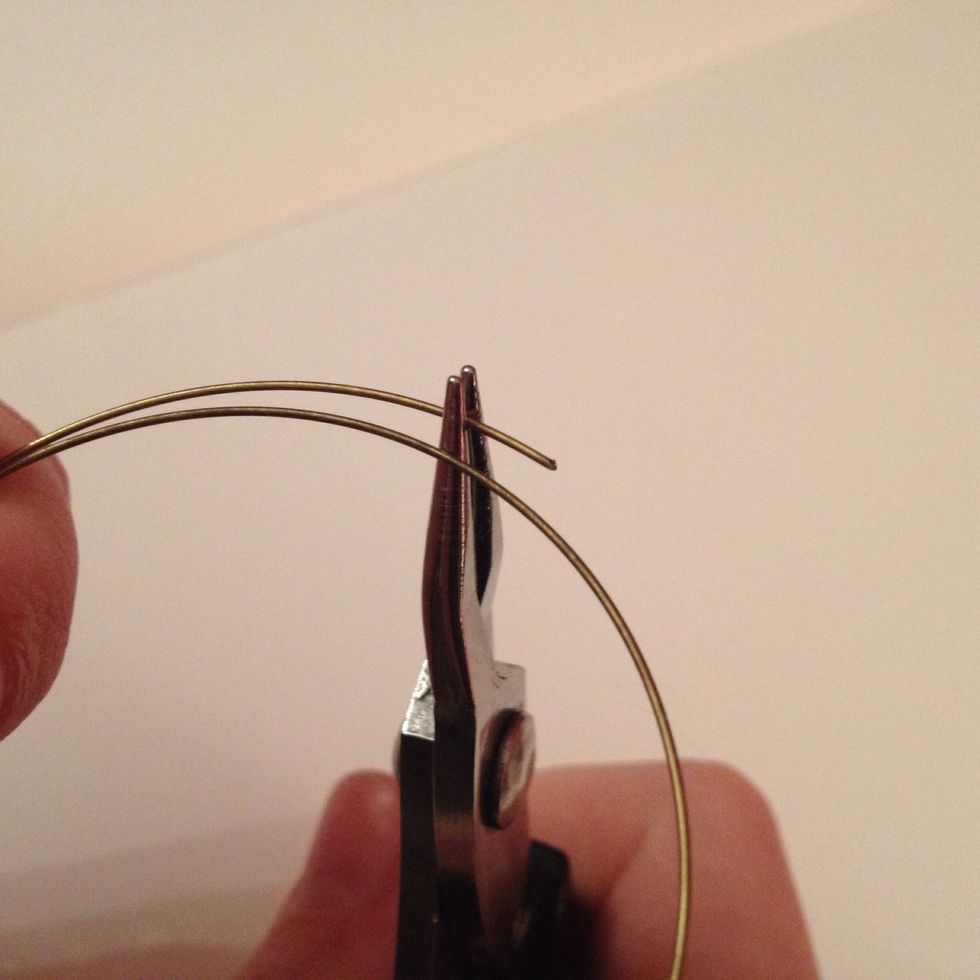 Pick up your memory wire bracelet, grip one end with your round nose pliers approximately 8-10mm from the edge and bend it back to a slight angle.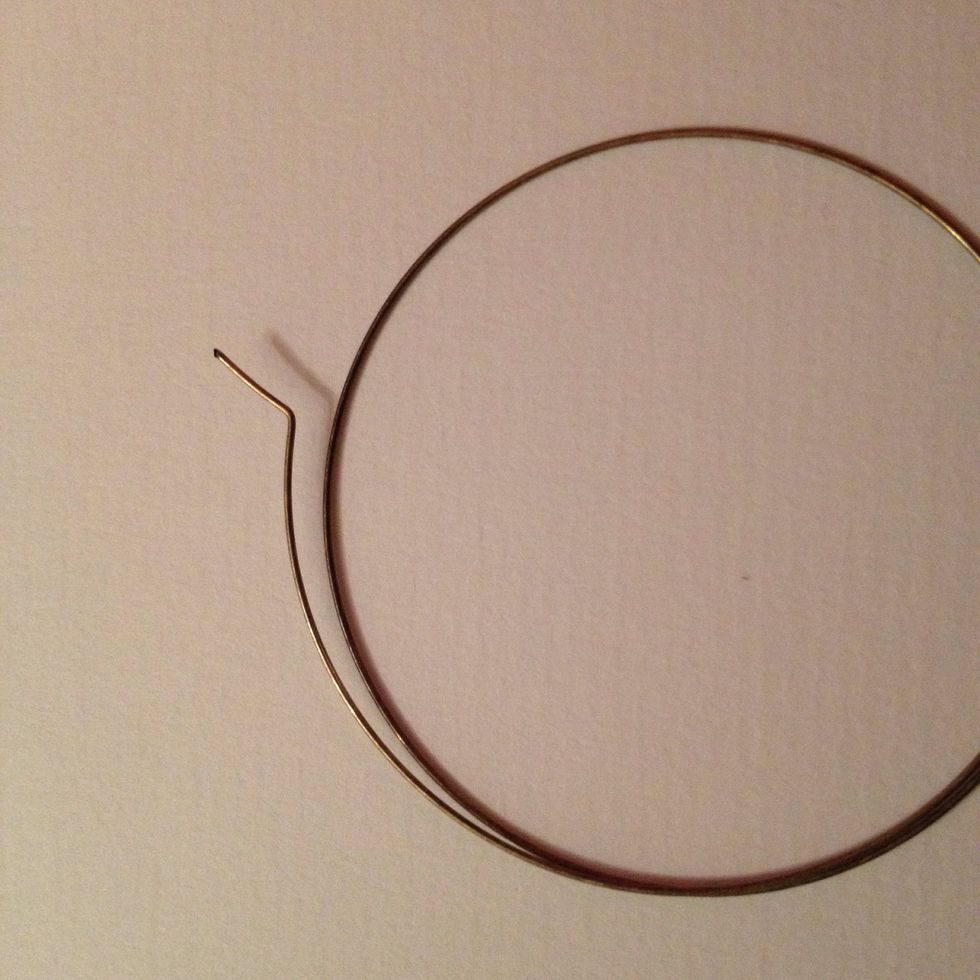 It should look something like this, slightly wider than a right-angle.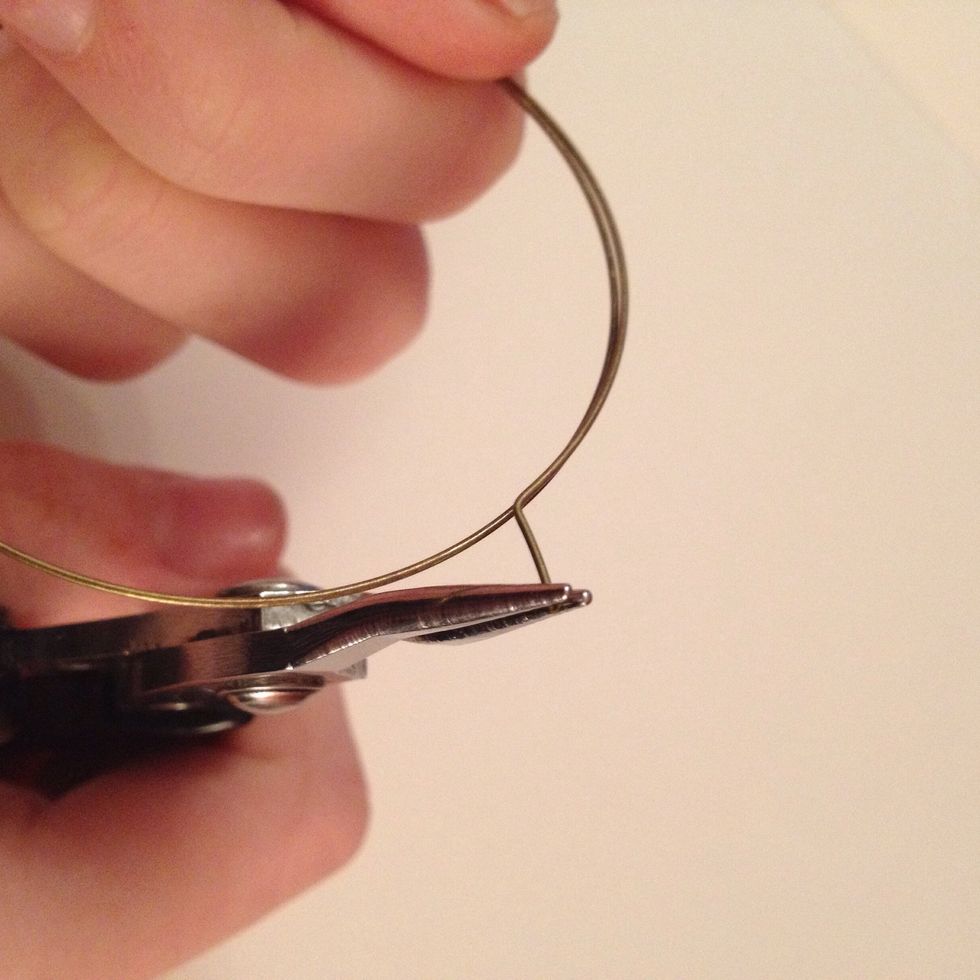 Now to make a loop. Holding your bracelet securely, move your round nose pliers to the very end of the wire, carefully but firmly rotate your pliers so that the wire curls towards the bracelet.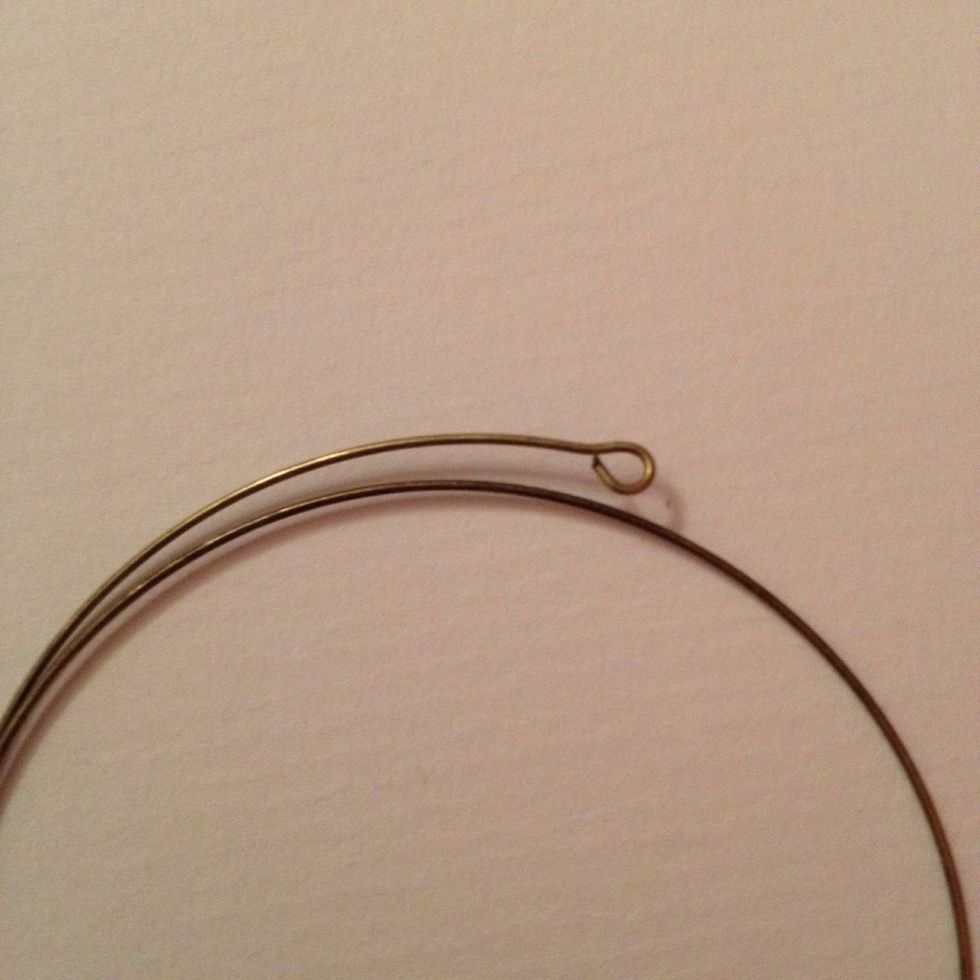 And here is the loop, yay :-)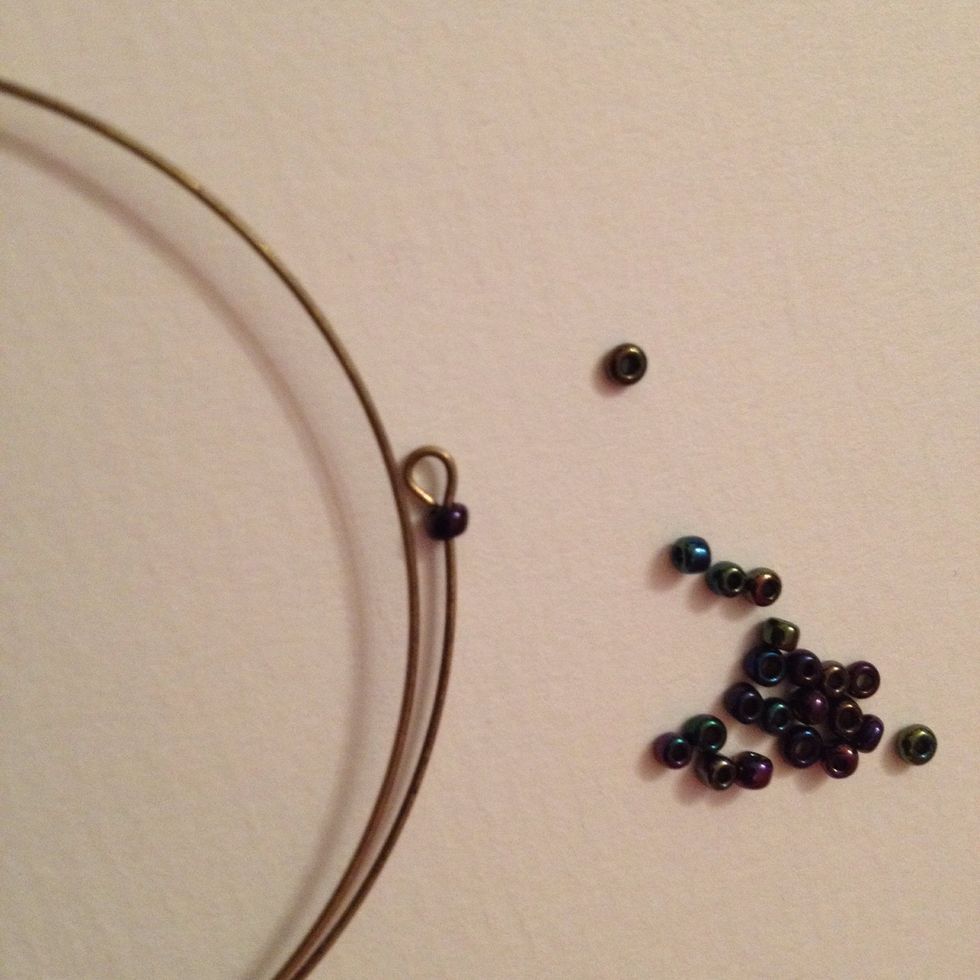 Now for the fun part, adding beads. I always add a seed bead first as I think it makes the finished bracelet look neater.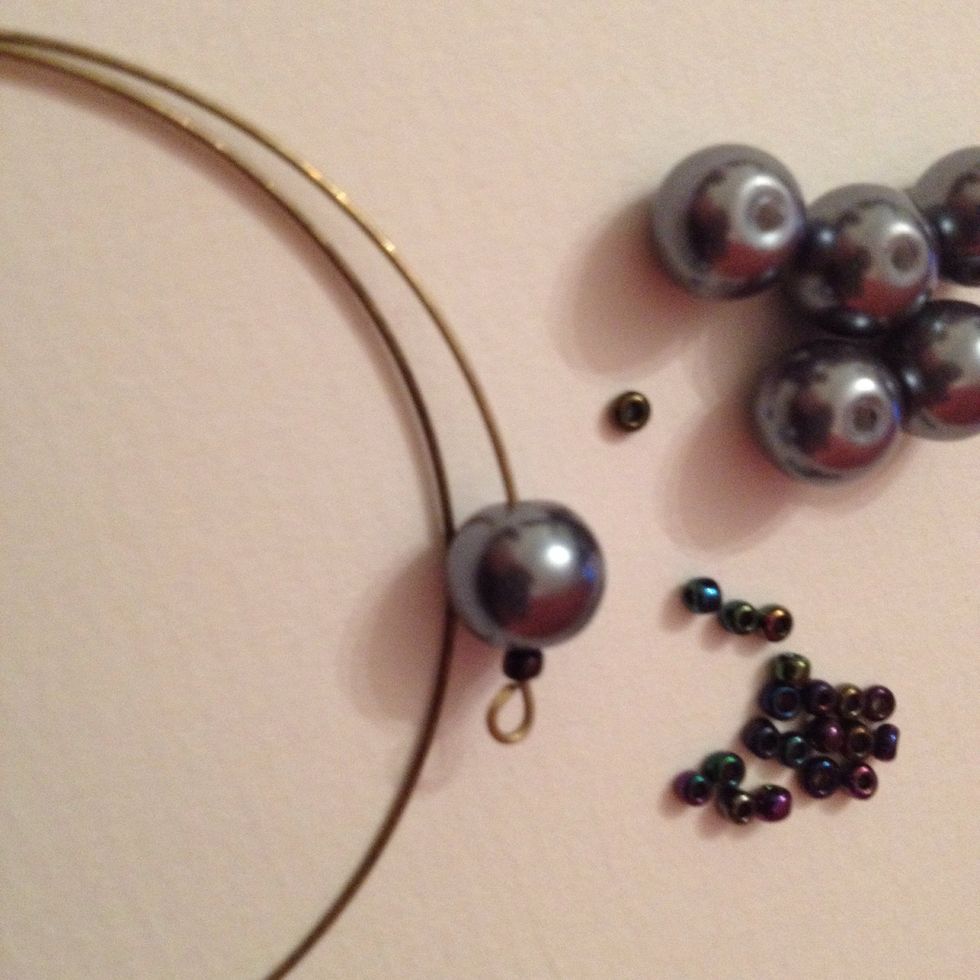 The seed bead is followed by an 8mm bead, in this case a faux glass pearl.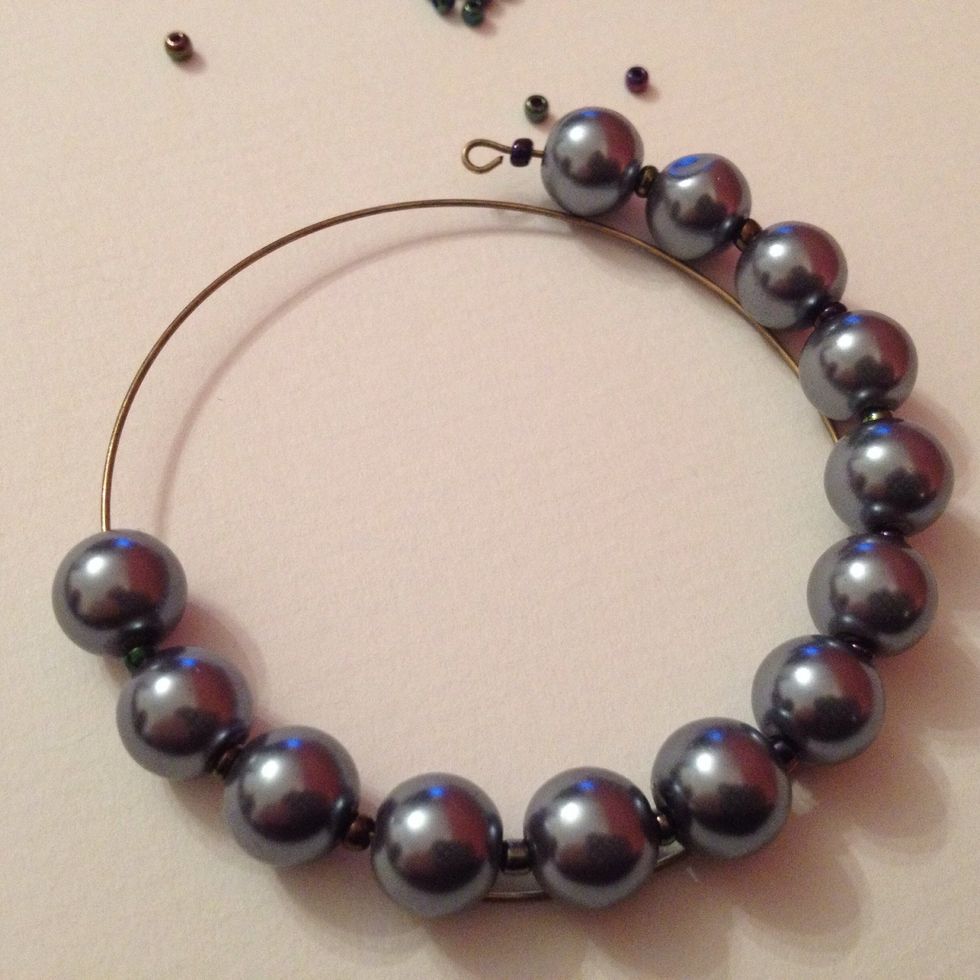 Continue this pattern until you reach your desired length.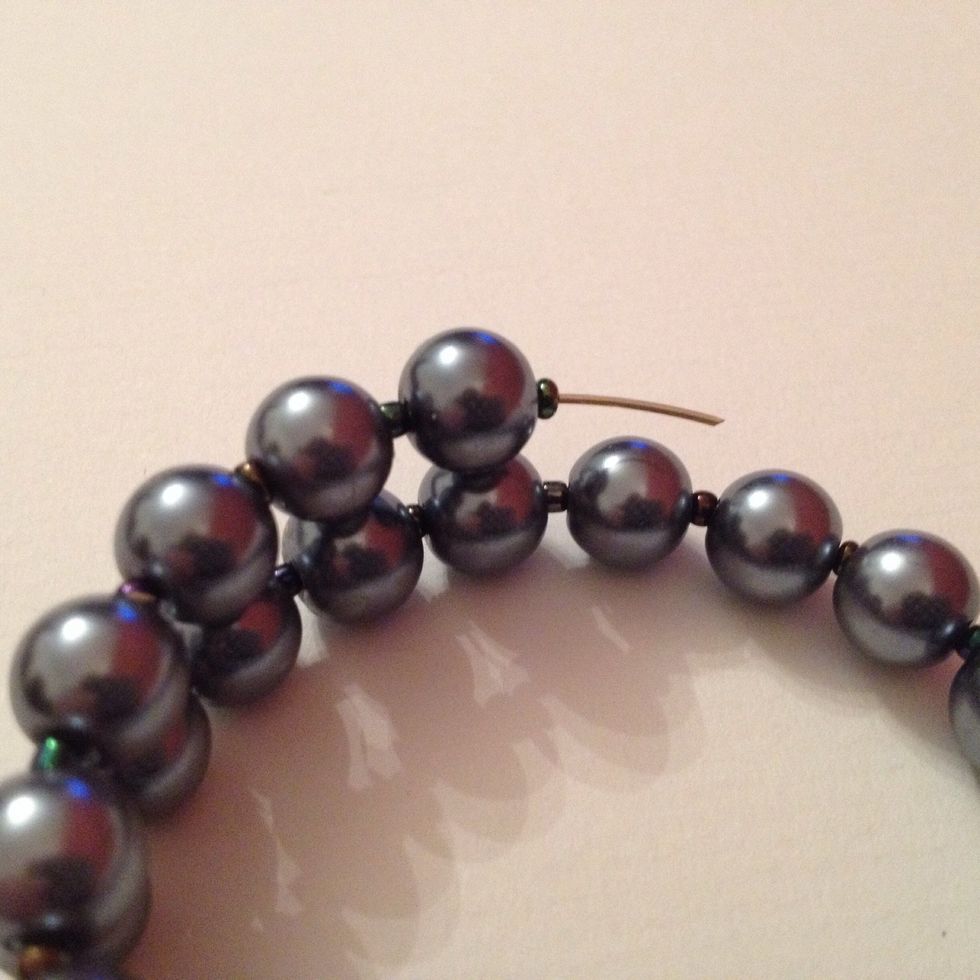 Make sure to leave 8-10mm of wire at the end to form another loop.
Repeat steps 2 - 4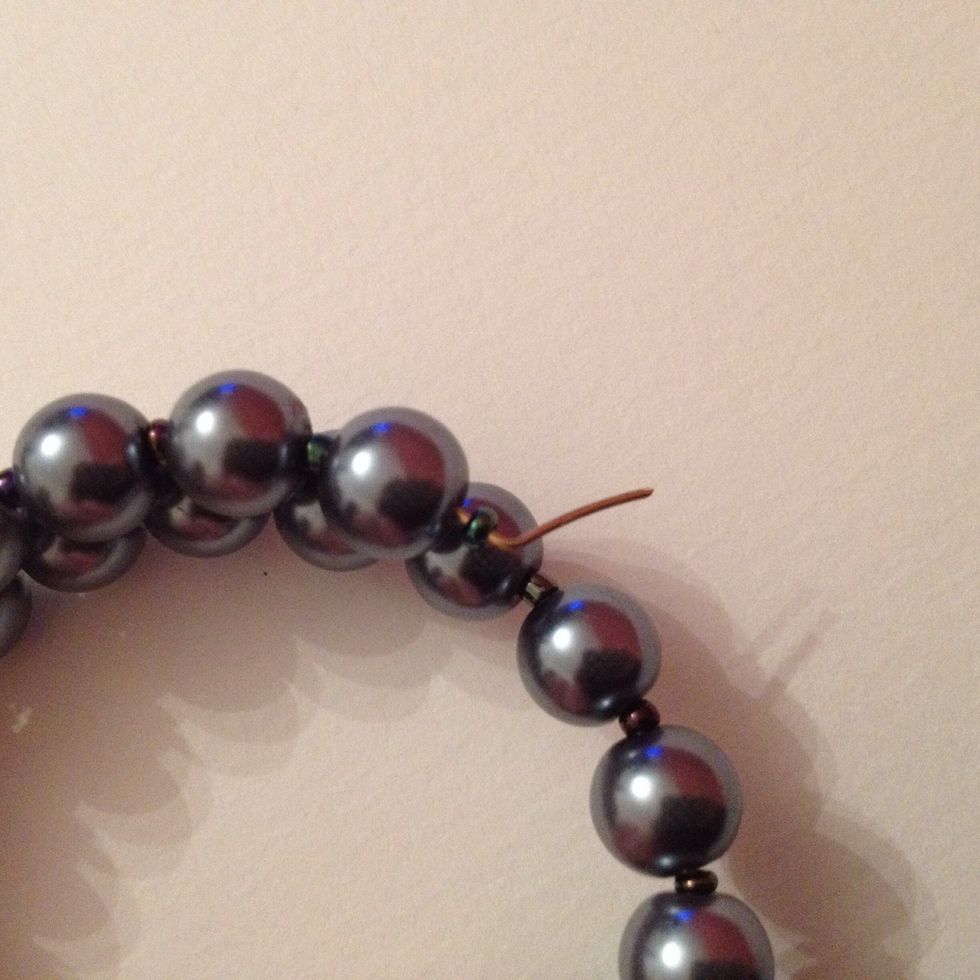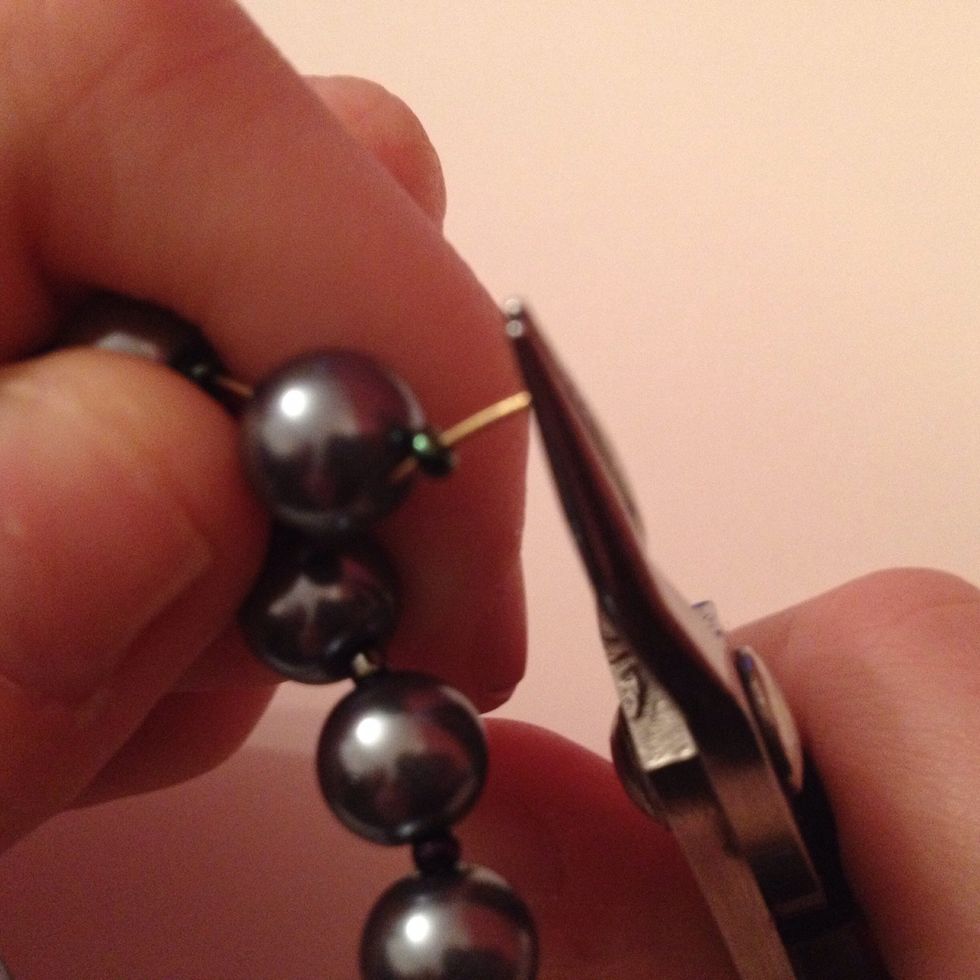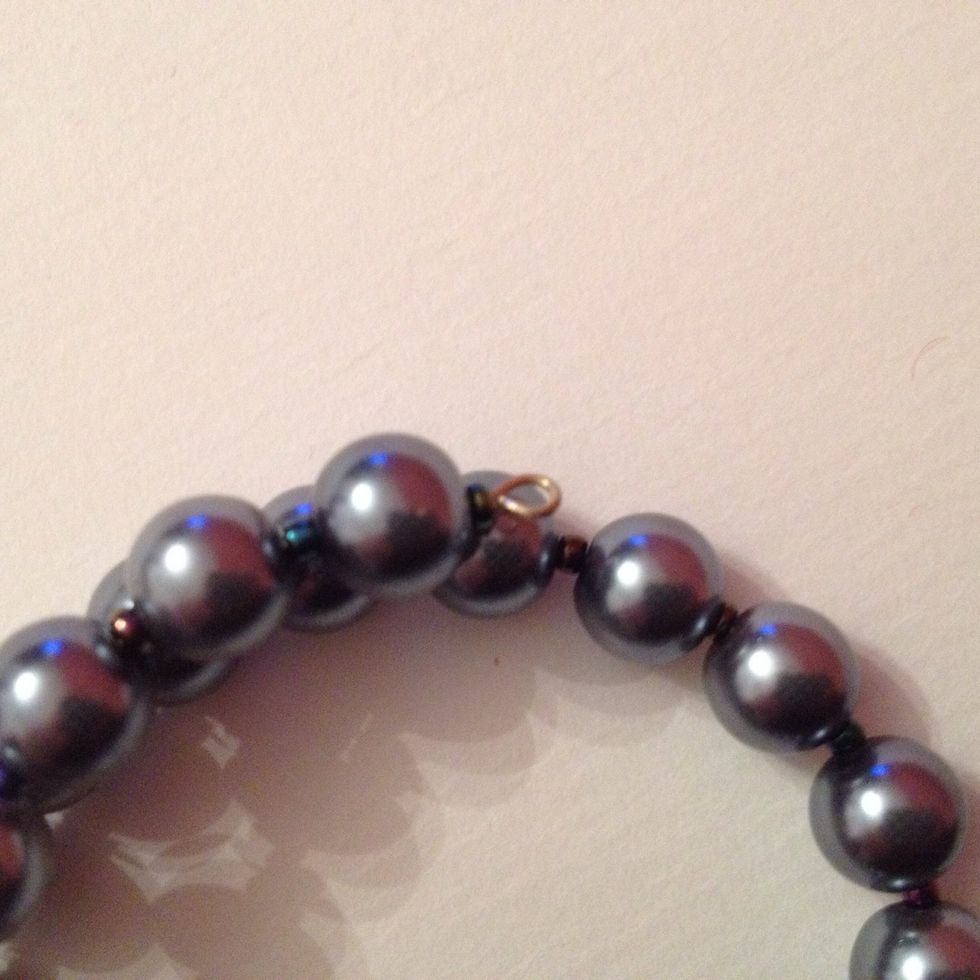 Loop no.2 is now complete.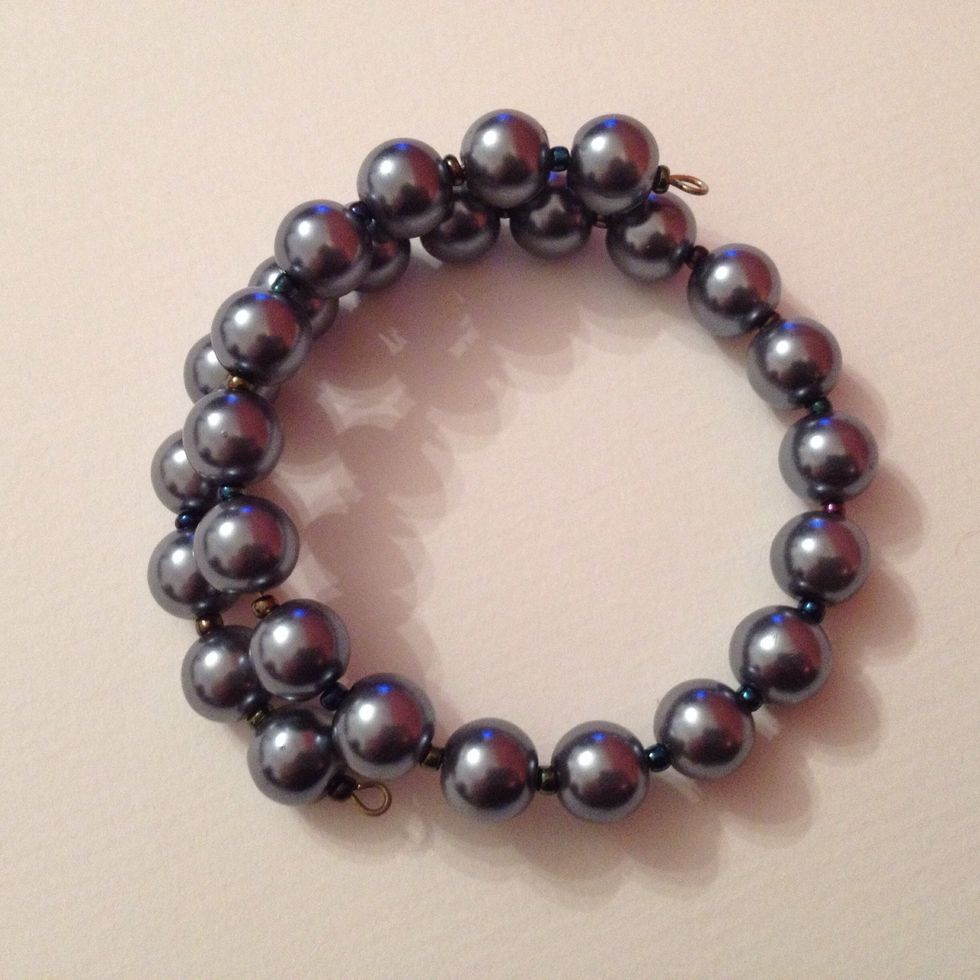 And here's what we have so far, a completed bracelet. Now let's add the final touches.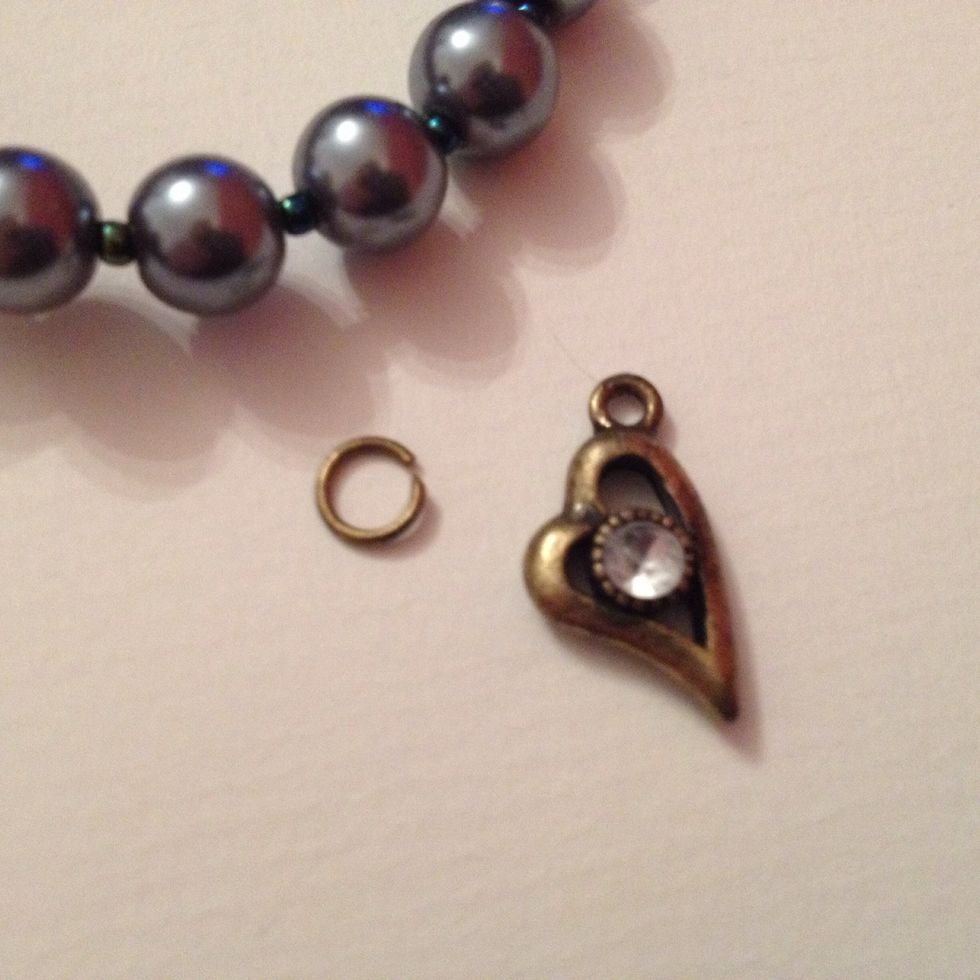 Next we will need the jump ring and the heart charm.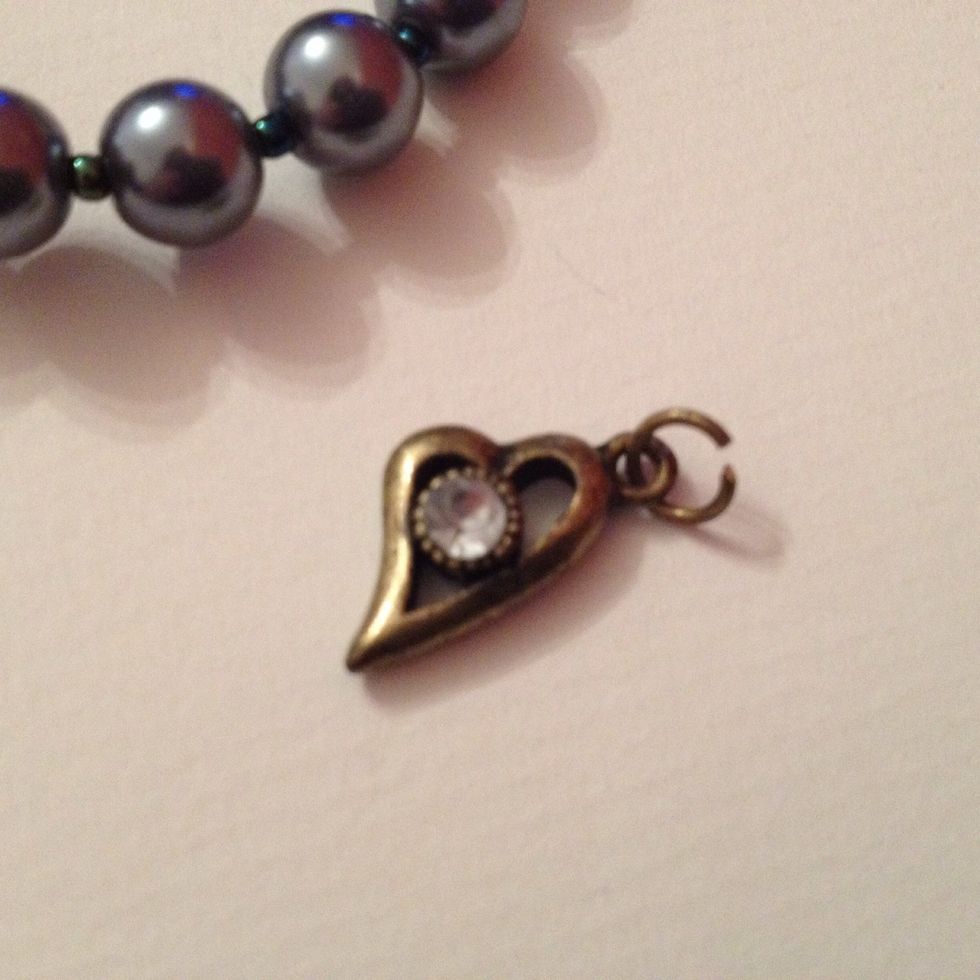 Place the jump ring through the loop on the heart charm.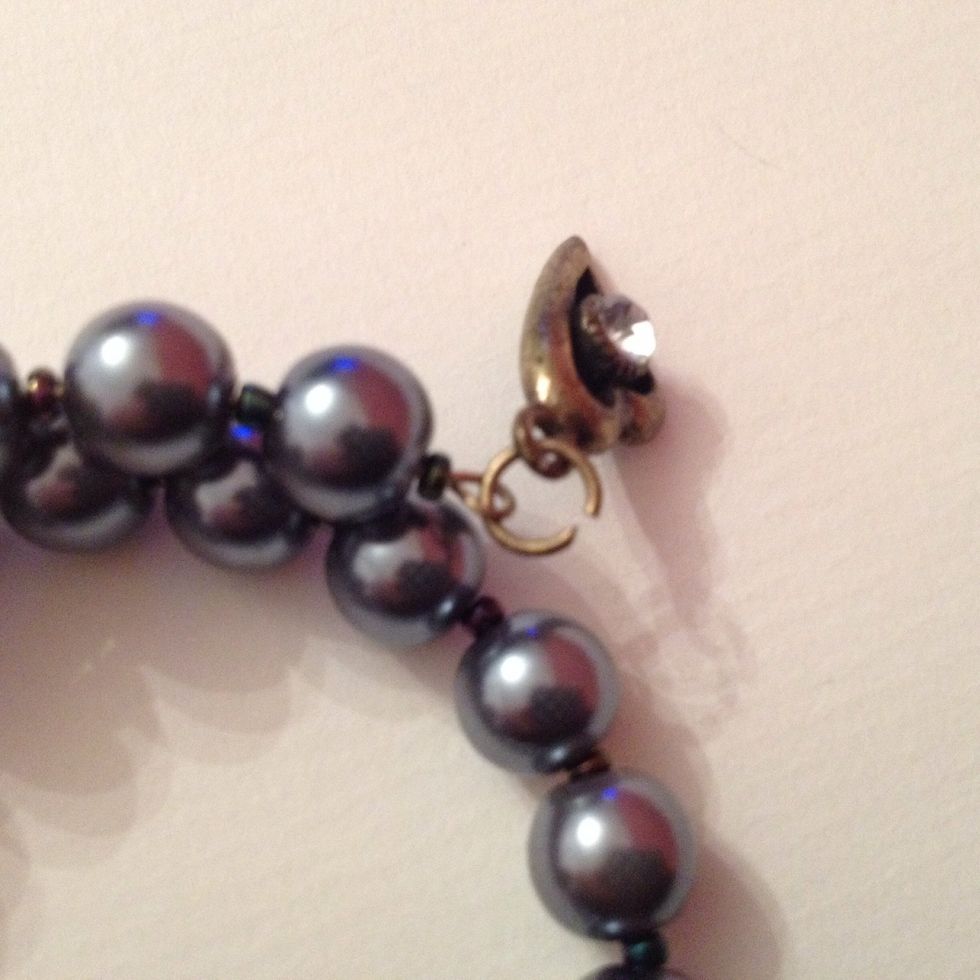 Now put the jump ring through one of the loops that we created on the bracelet.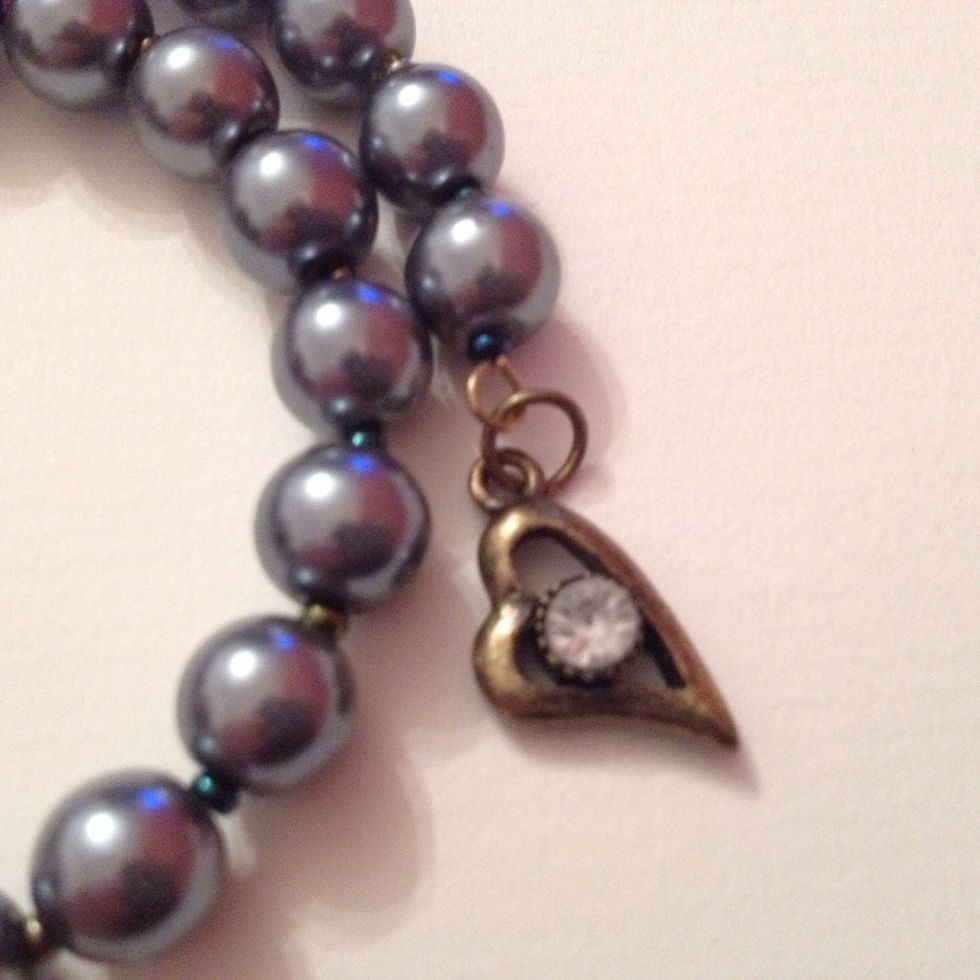 Gently close the jump ring with your pliers, make sure to close it completely, over-lapping the edges slightly if necessary to prevent your charm from escaping.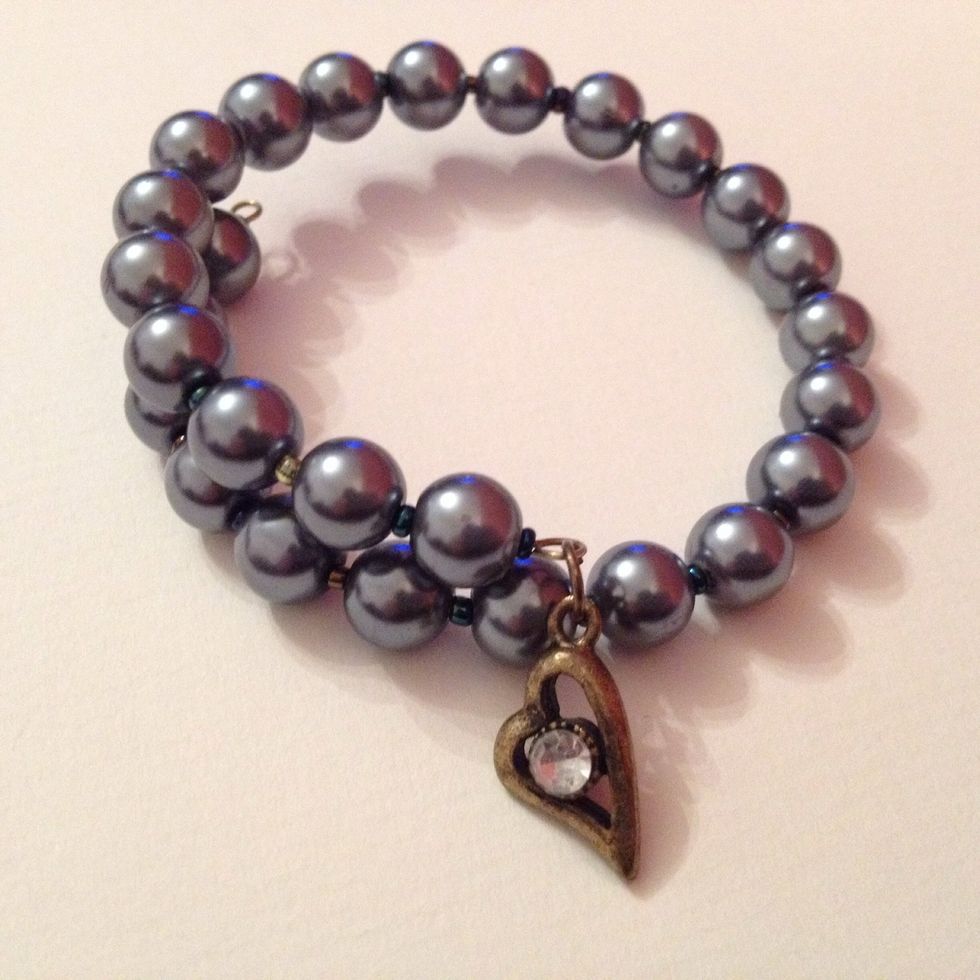 Congratulations, we're now finished, I hope you had as much fun as I did :-) I can't wait for our next crafting session together xxx
For eco friendly jewellery, craft kits and gifts check out my etsy shop Minimalist Impact - https://www.etsy.com/uk/shop/MinimalistImpact?ref=si_shop
Kit from my etsy shop (optional)
Reclaimed 8mm beads
Reclaimed seed beads
Memory wire bracelet
Reclaimed heart charm
Jump ring
Round noes pliers