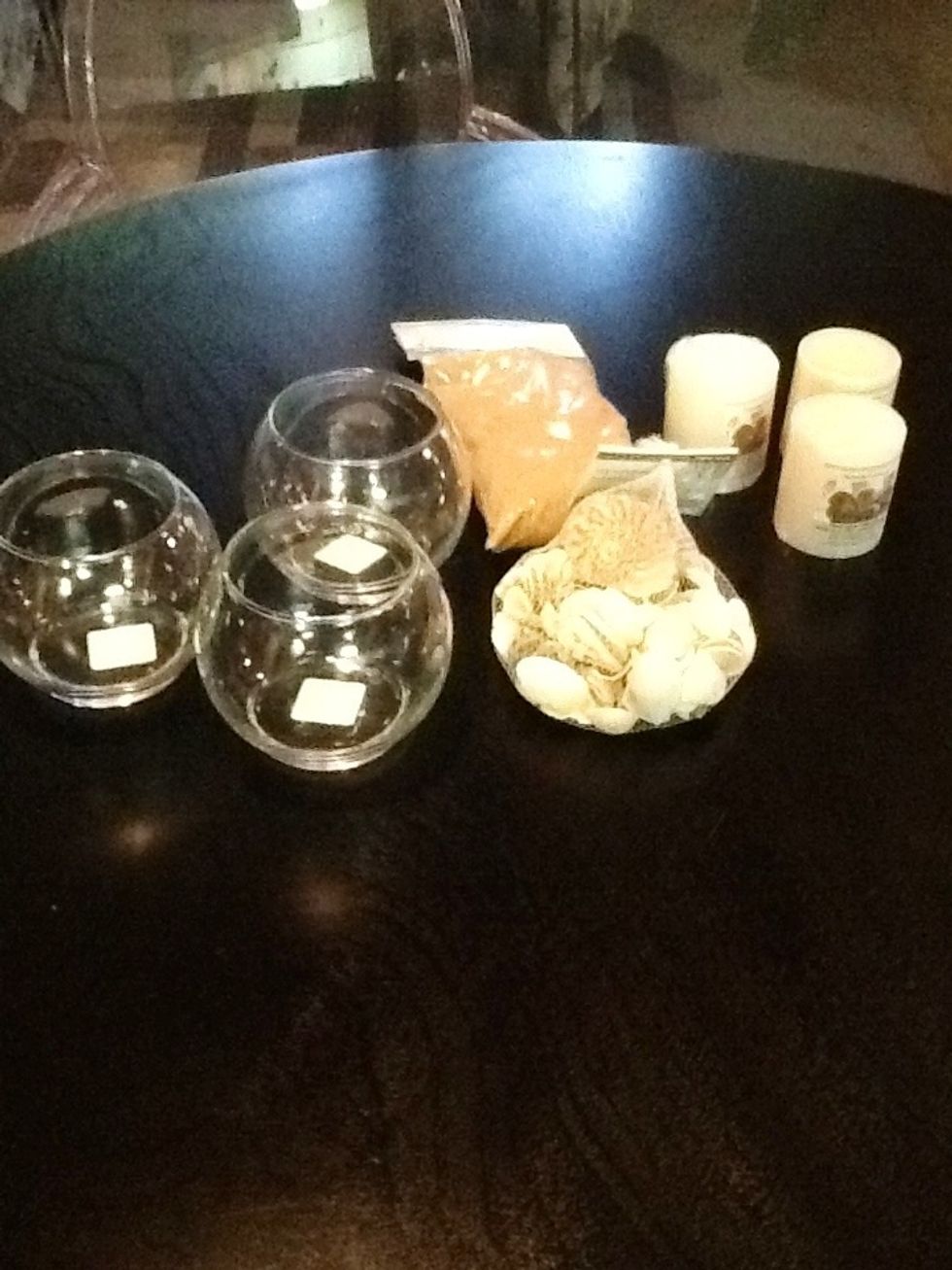 Here are the supplies that you need. The candle votives and candles are from The Dollar Store. The sand and shells are from Joann's, bought with a coupon. Check your Dollar Store for shells!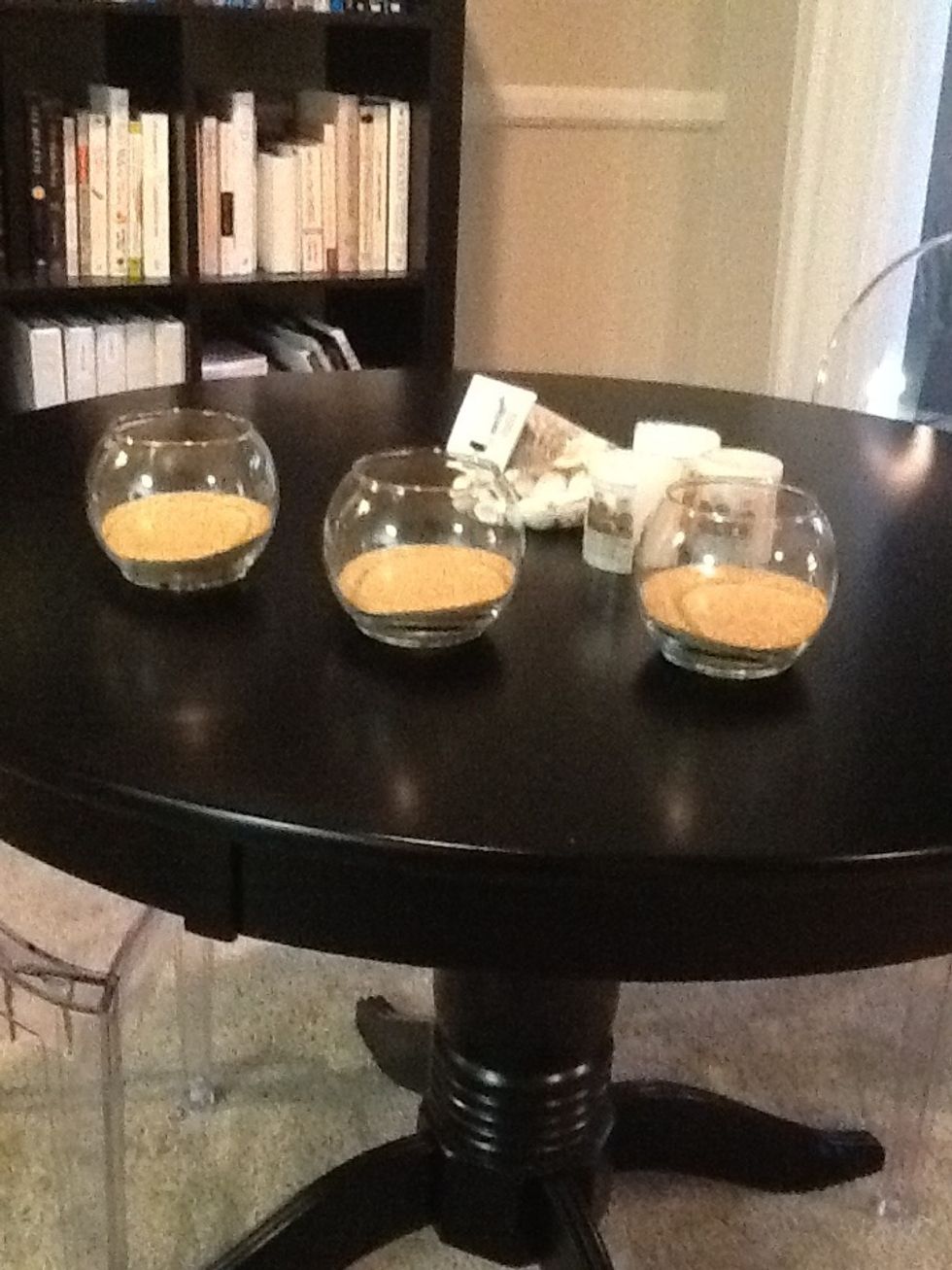 Start by pouring the sand in equal amounts into your candle holders - this doesn't have to be perfect!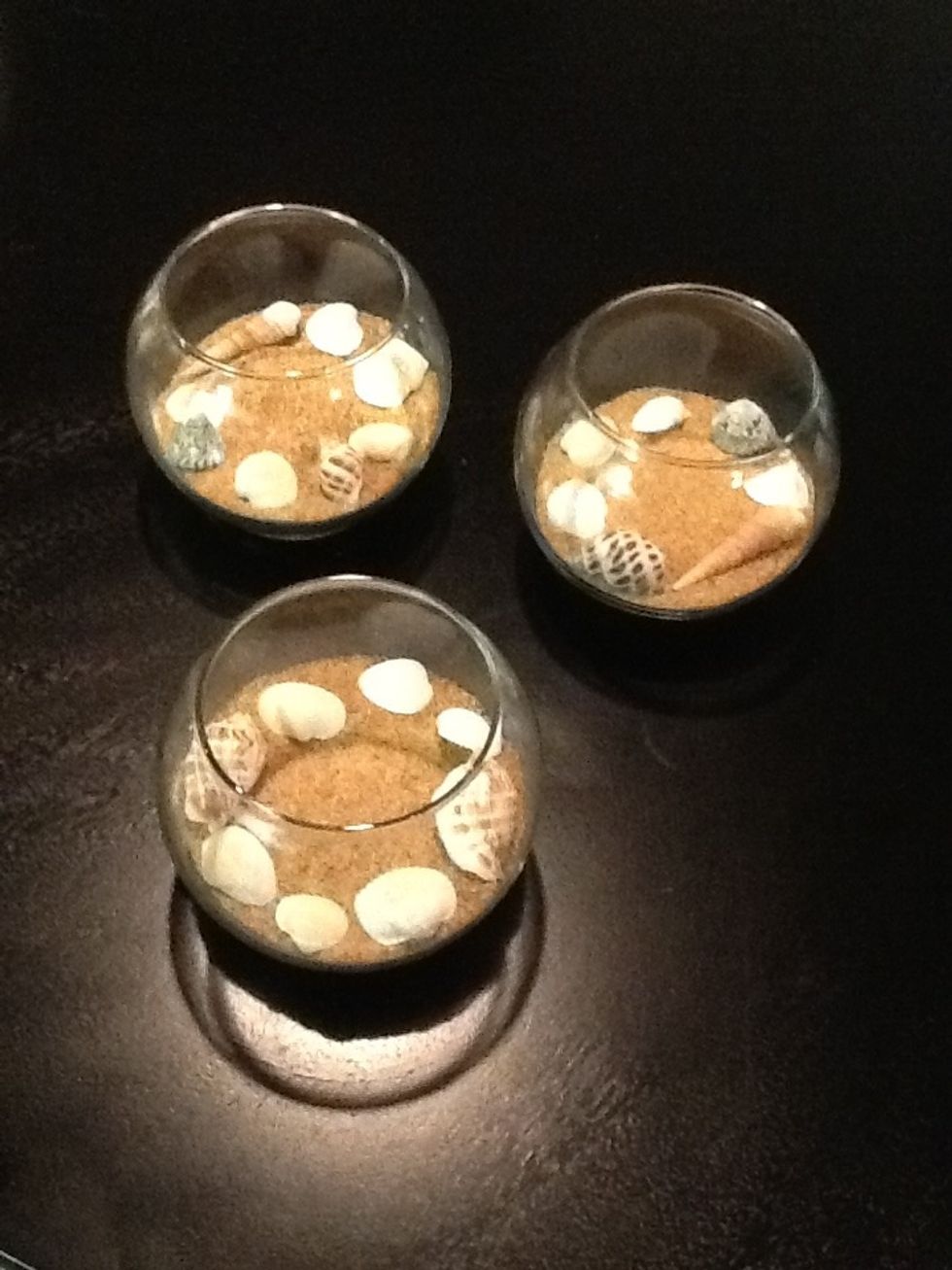 Next, arrange a border of shells in the sand.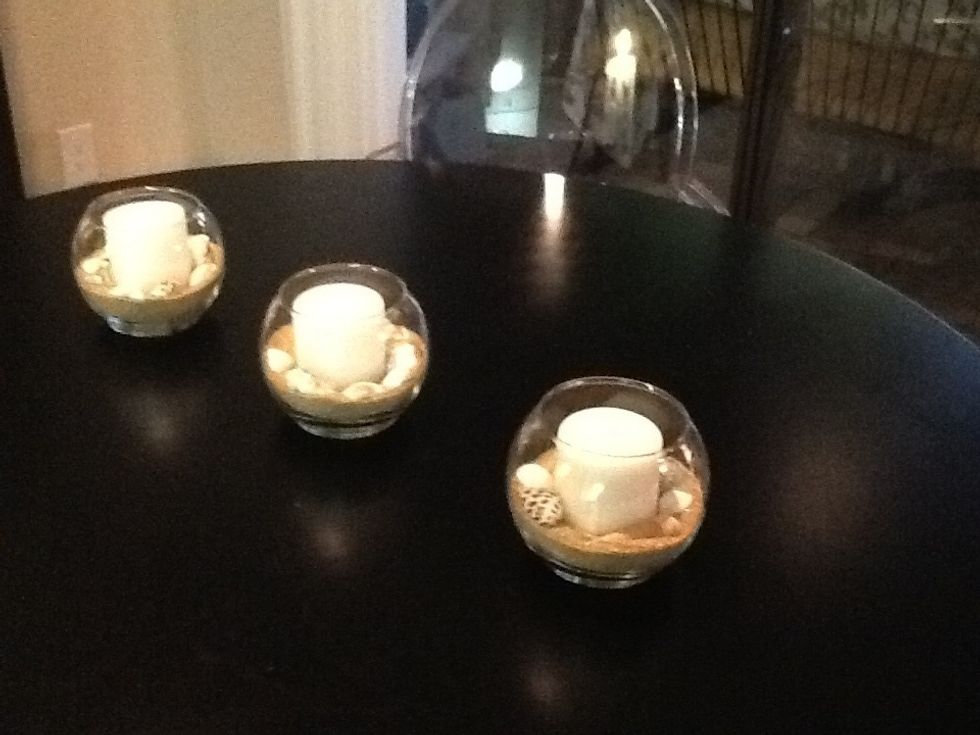 Nestle the candles gently into the sand. The shells will end up sort of hugging the candle. Easy!
Scatter some shells on the table, if you wish. :-) You're finished!
3.0 Candle holders
3.0 Candles
1.0 Bag of sand
1.0 Bag of seashells