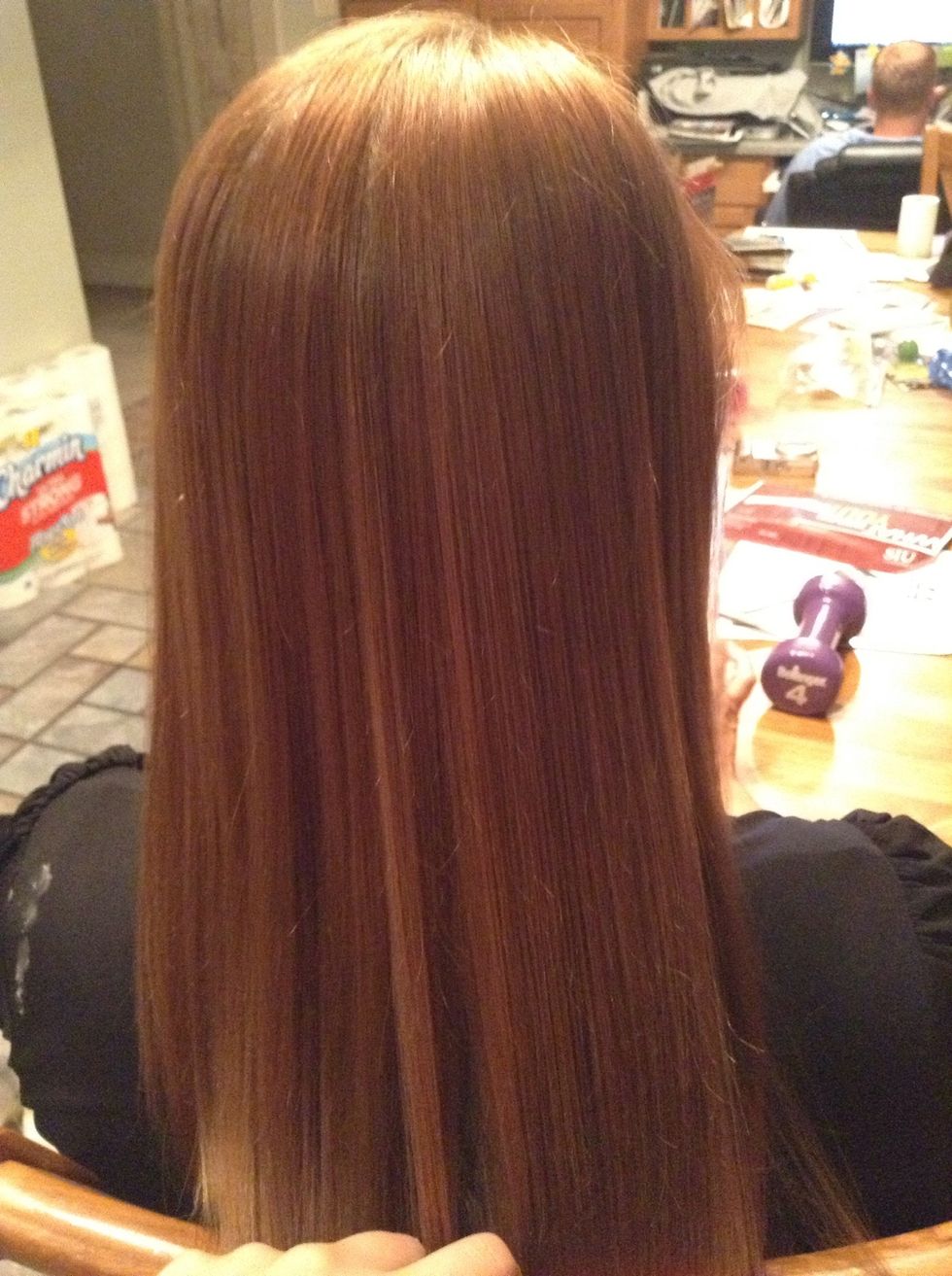 This tutorial is great for short or thin hair, if you want to add more volume you can also curl your hair before starting
Take the top half of your hair and clip it out of the way for now!
Rat the bottom part of your hair...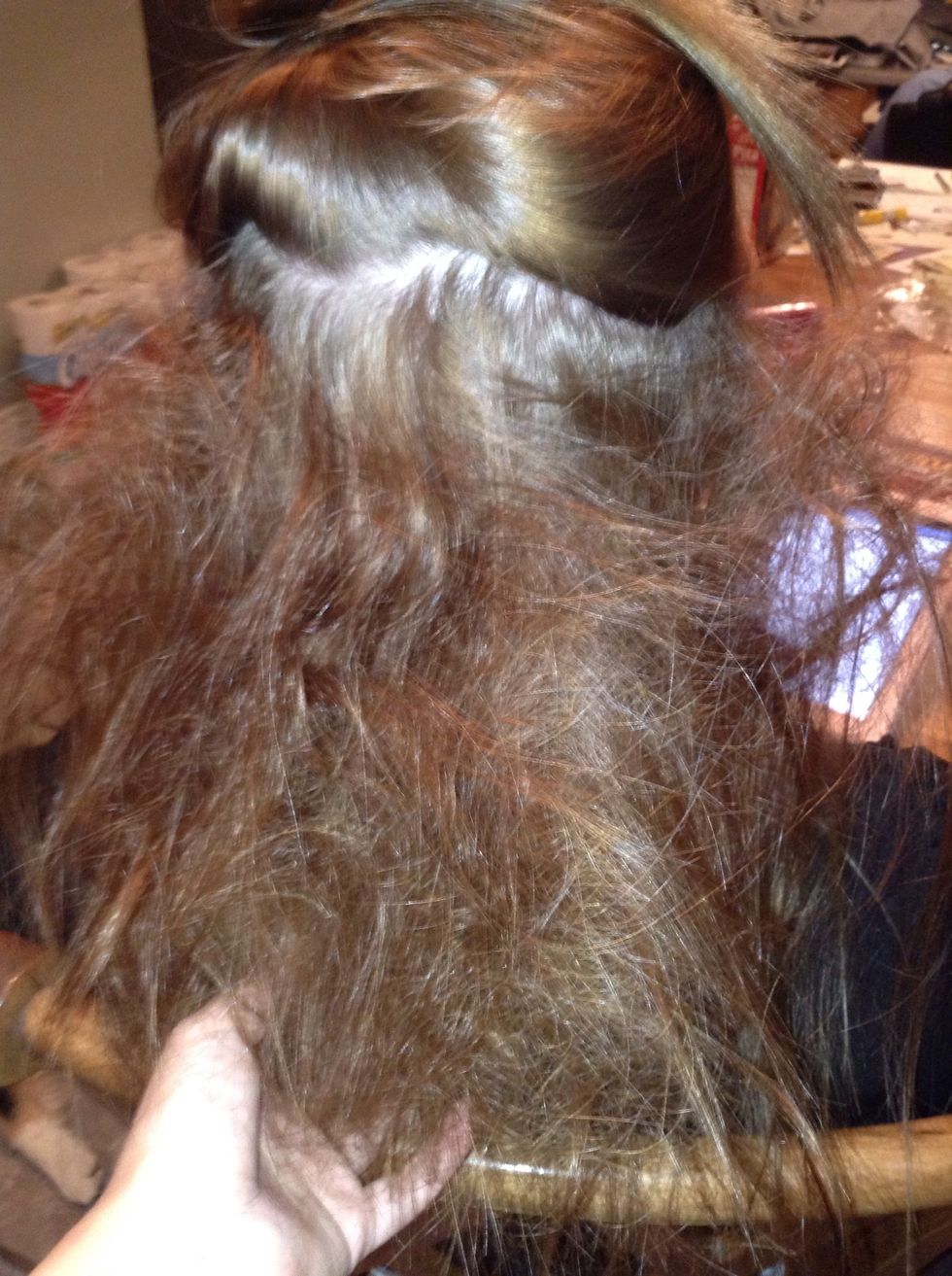 Until it looks something like this!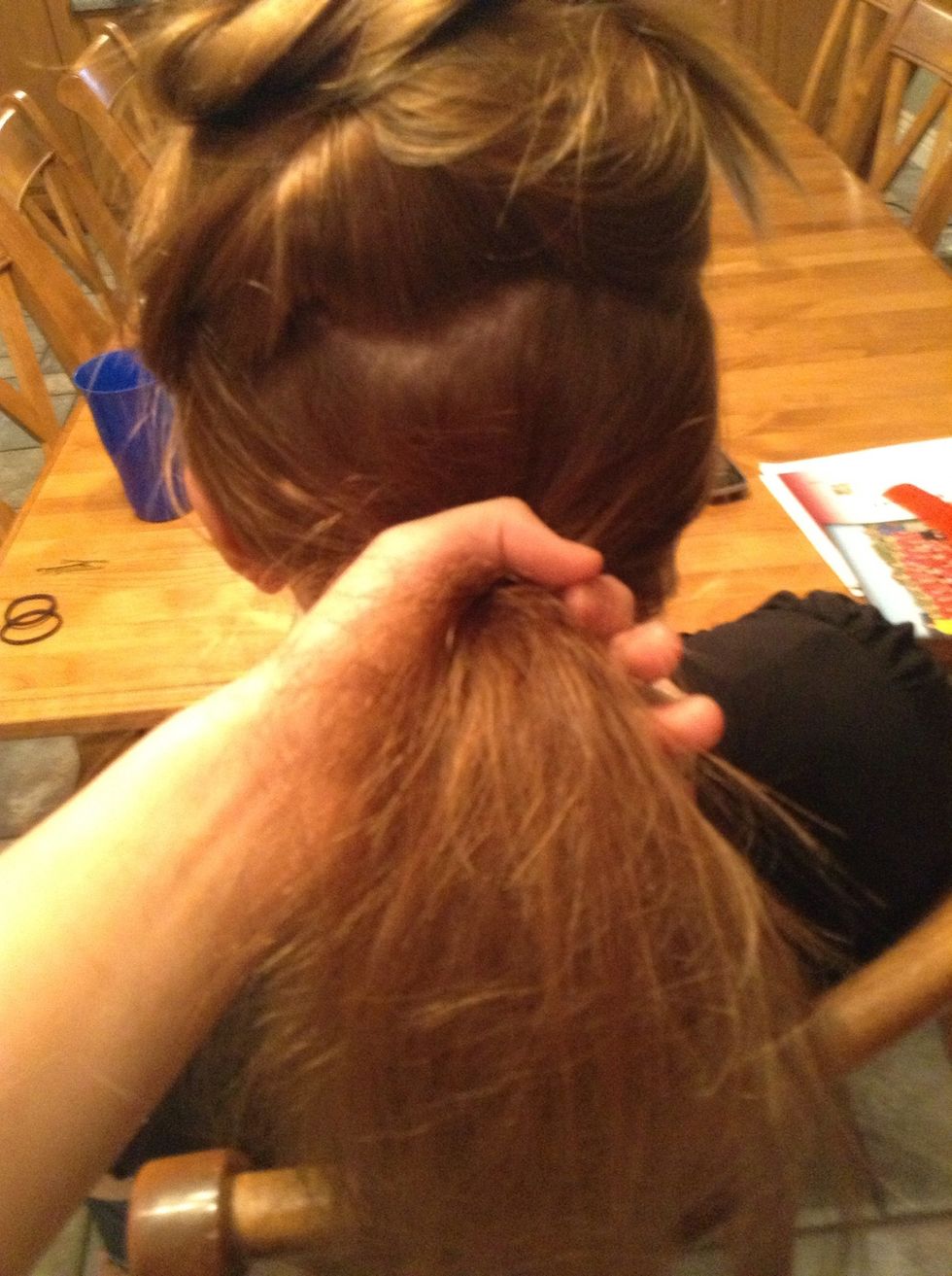 And loosely gather it slightly to one side of your head :)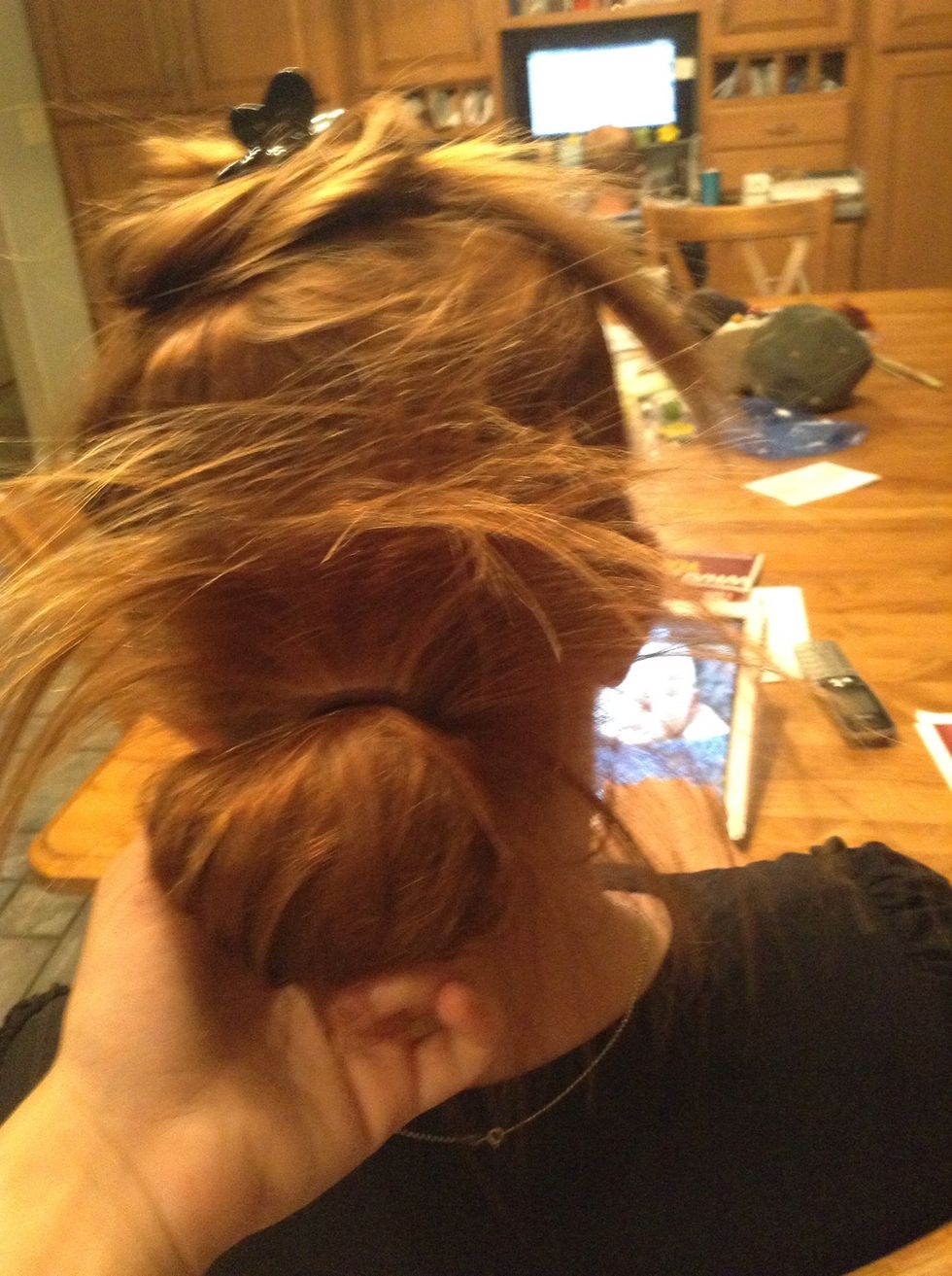 Pull it into a bun with one of your ponytails.
Take the extra longer pieces and pin then down to the side.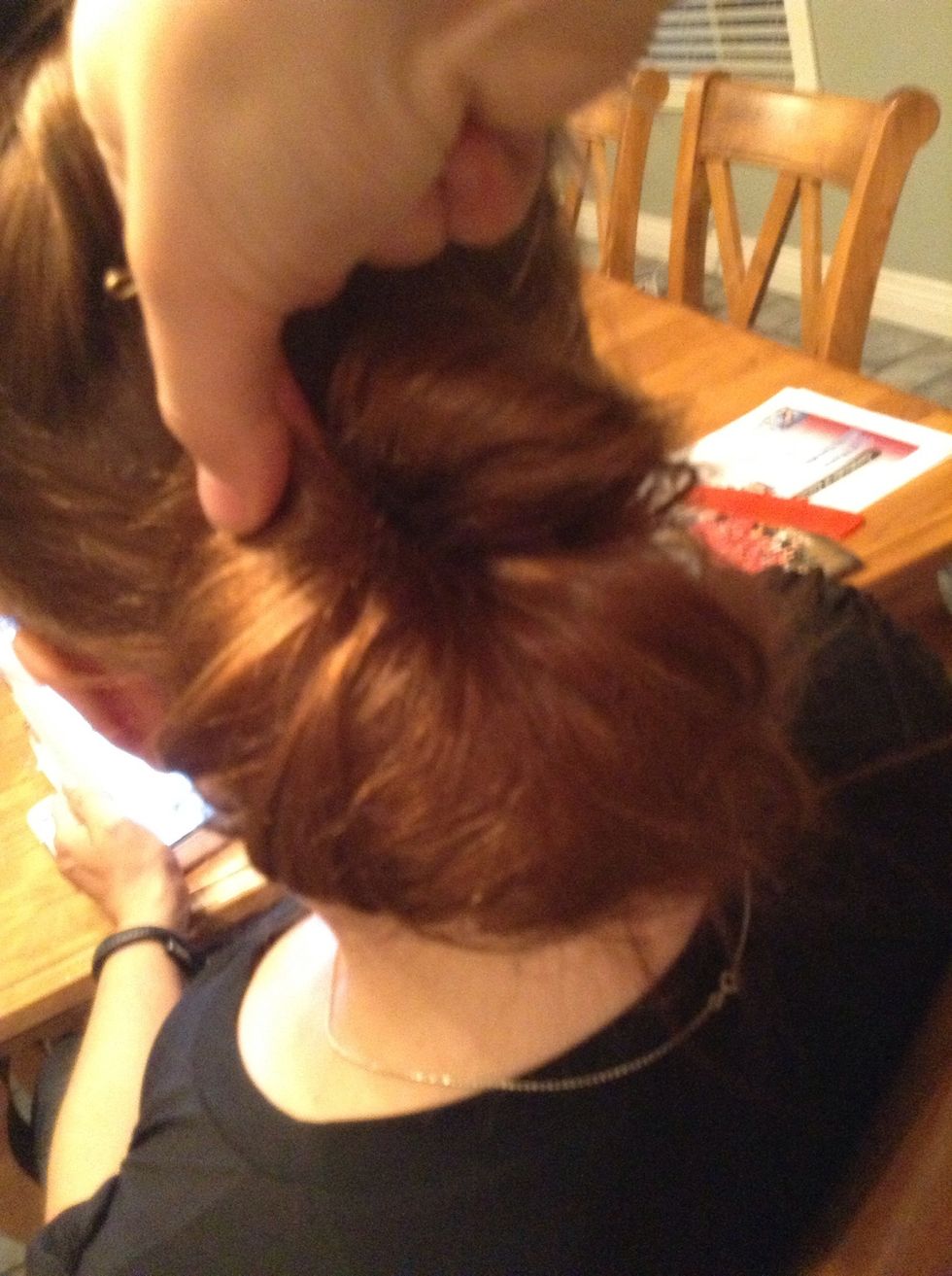 Pin the bun into the shape of a sock-bun, keep in mind, it doesn't have to be perfect at this point in time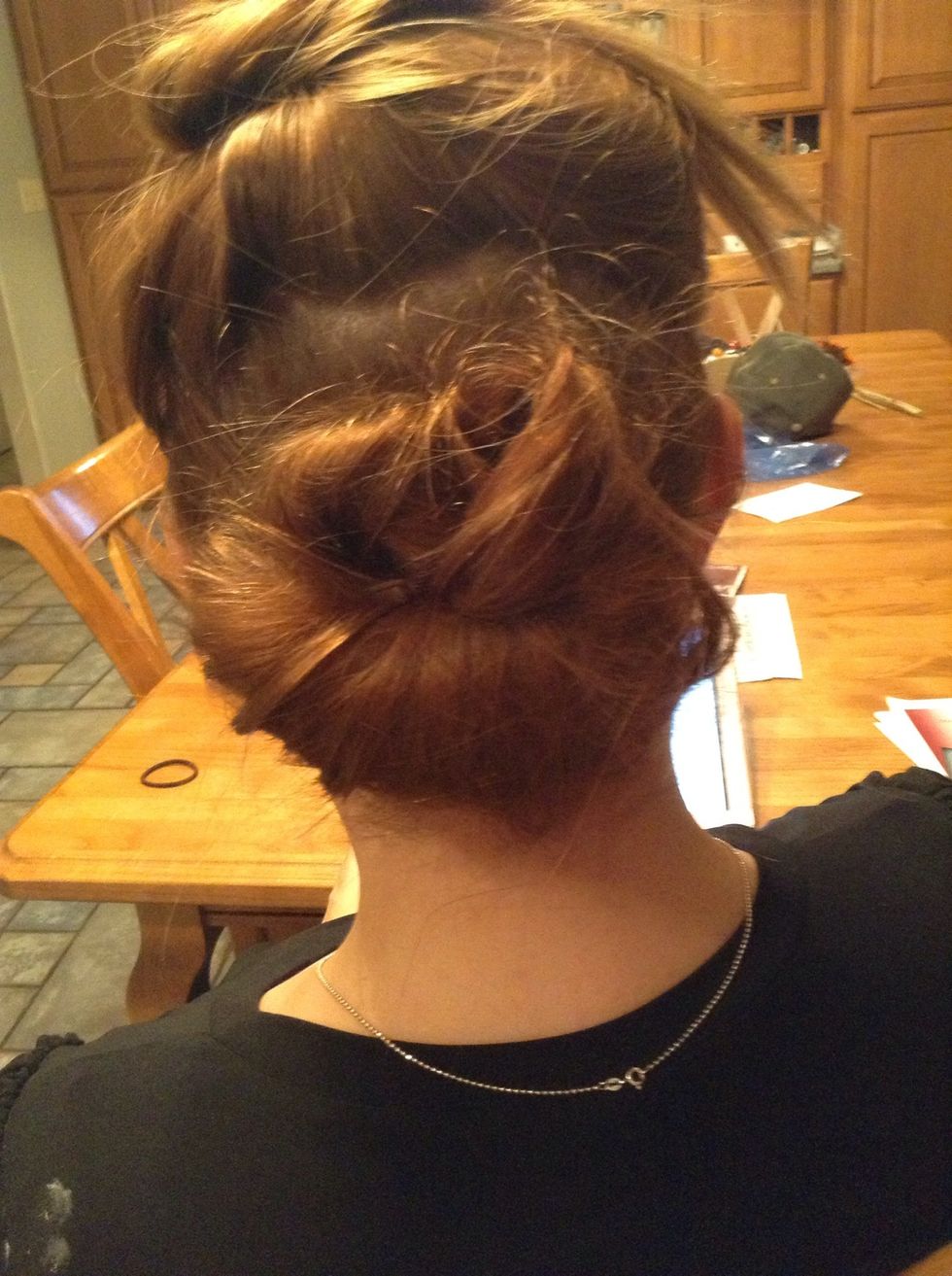 Mine looked a little like this...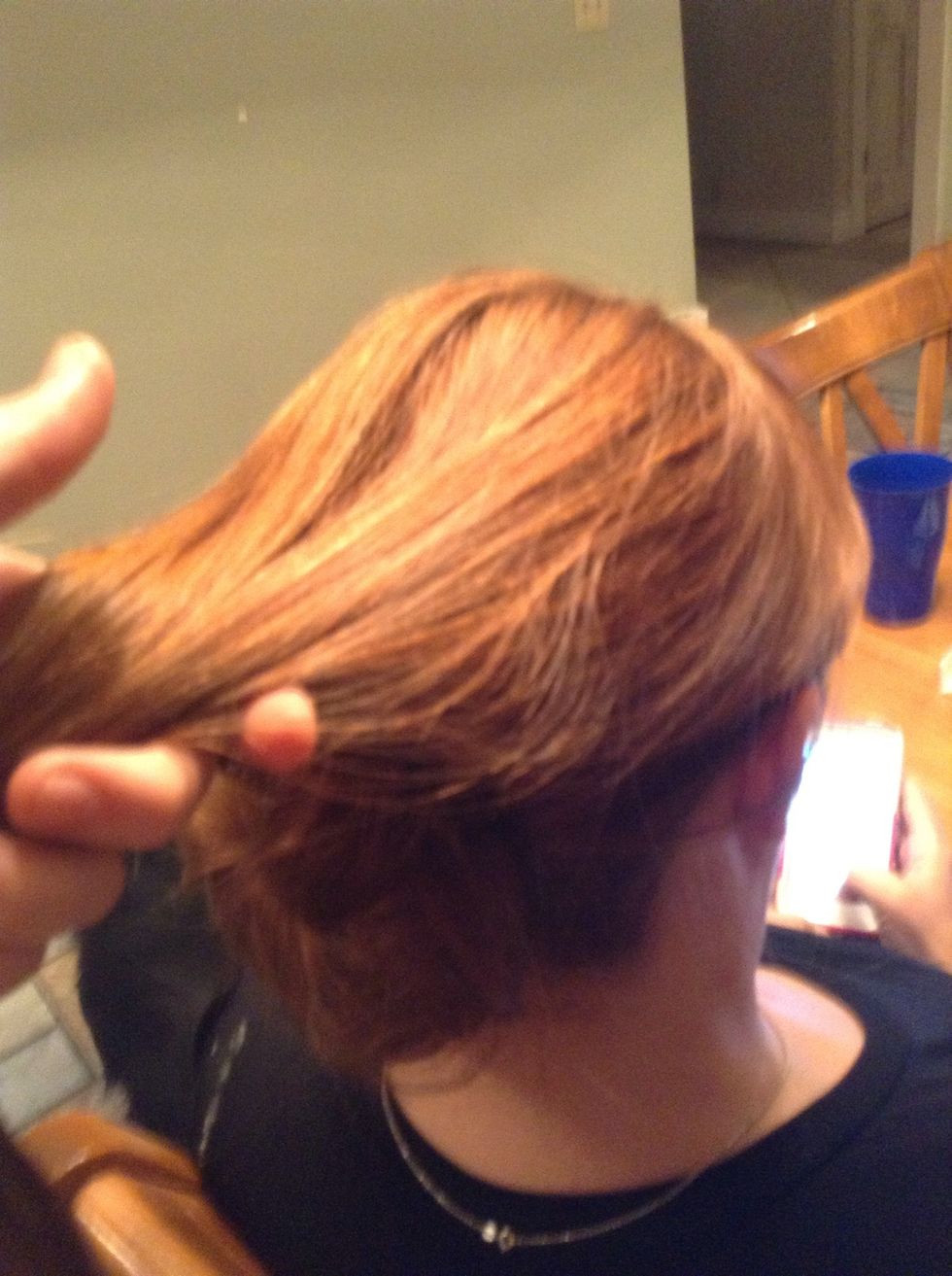 Now take the clip out of your top layer of hair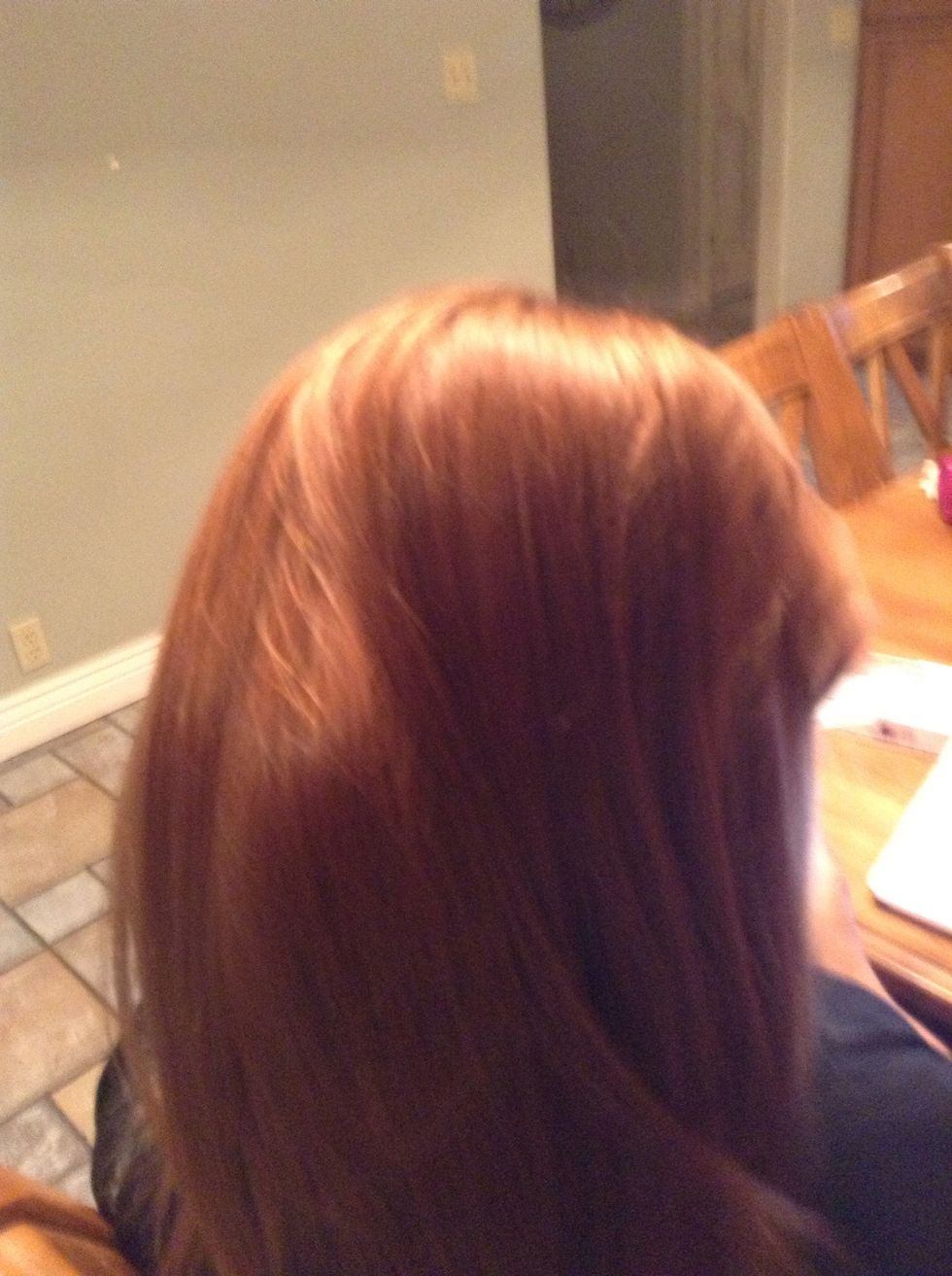 And let the hair fall :)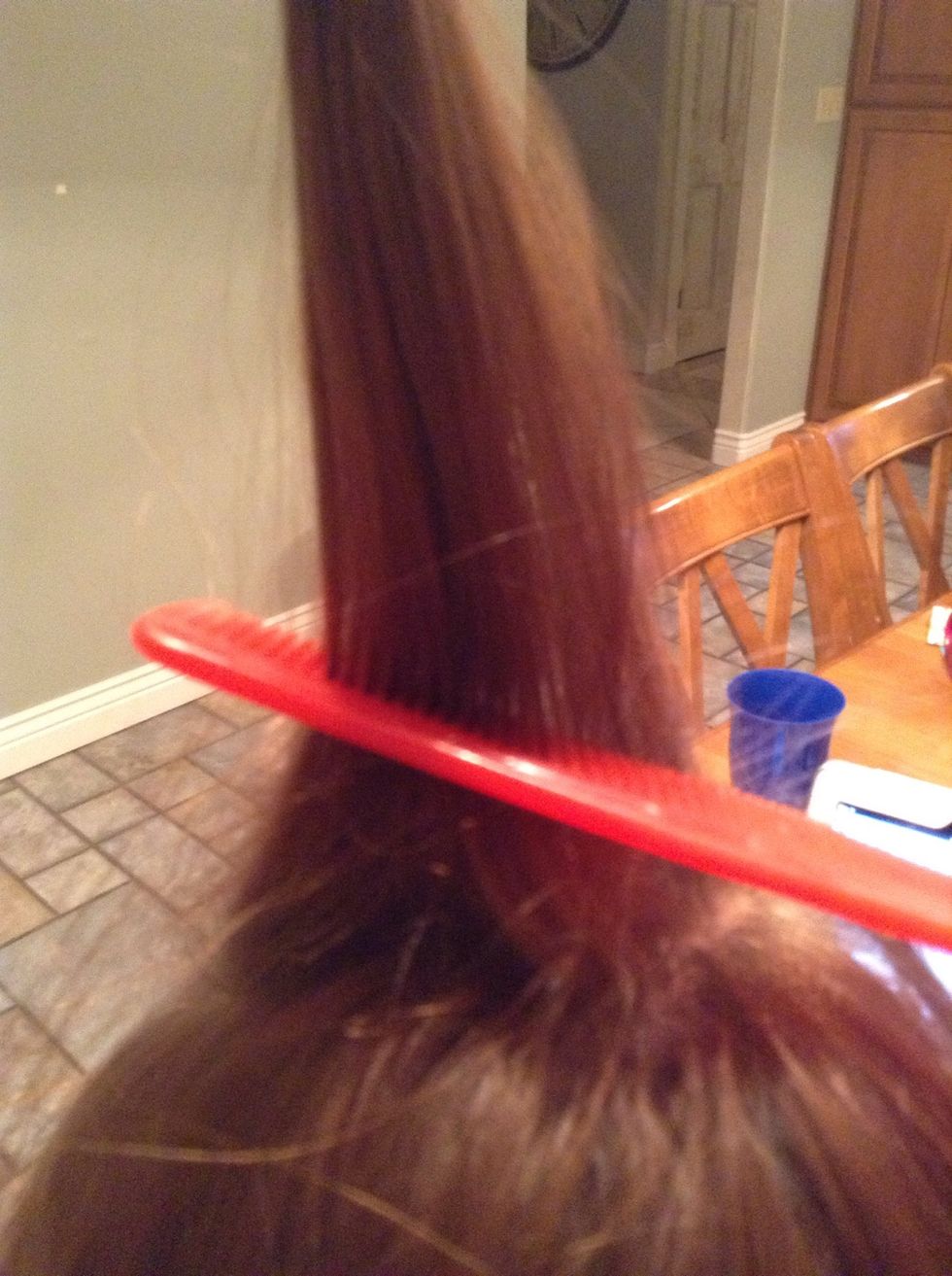 Tease it a little to get some volume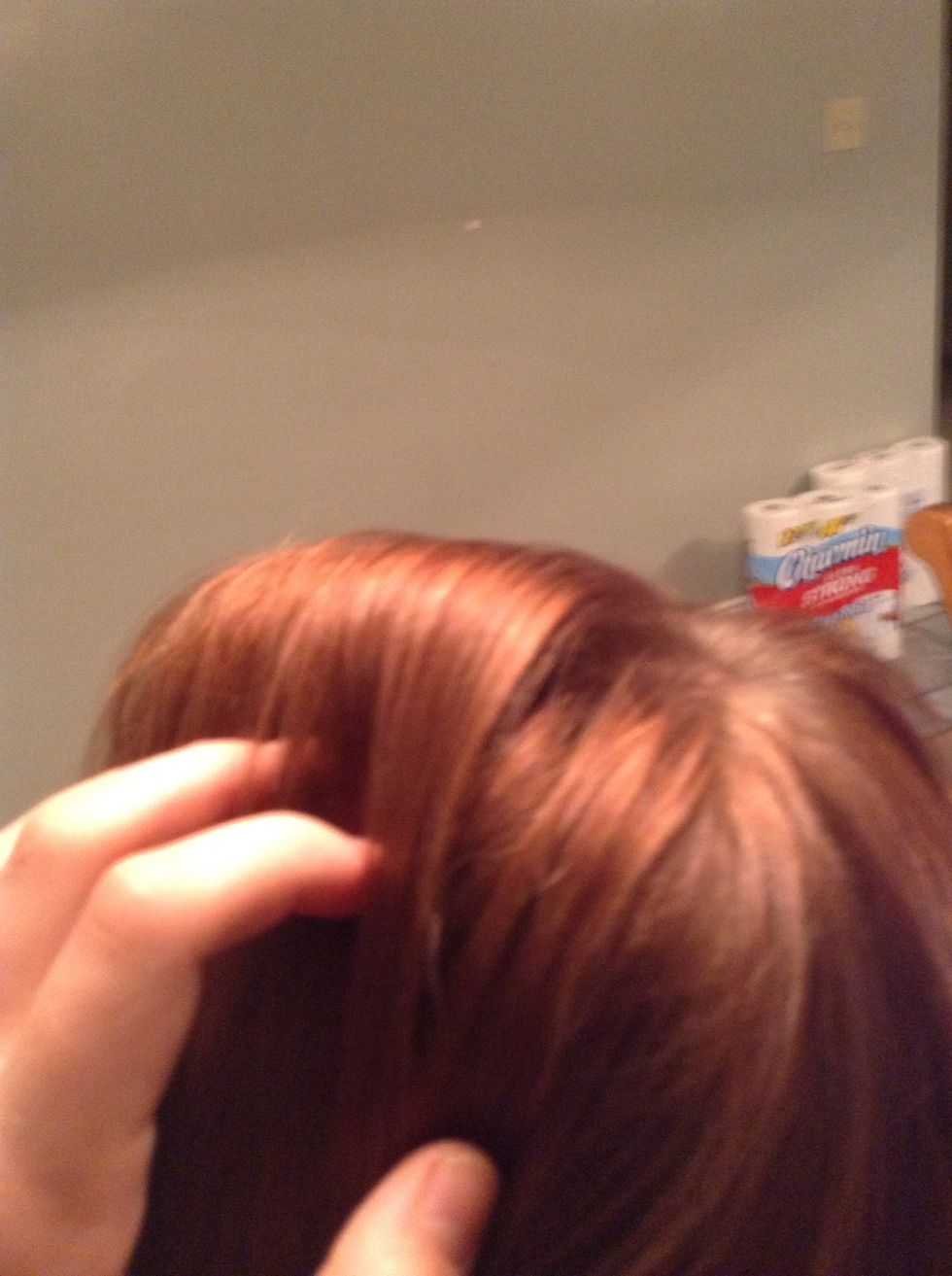 Like this :)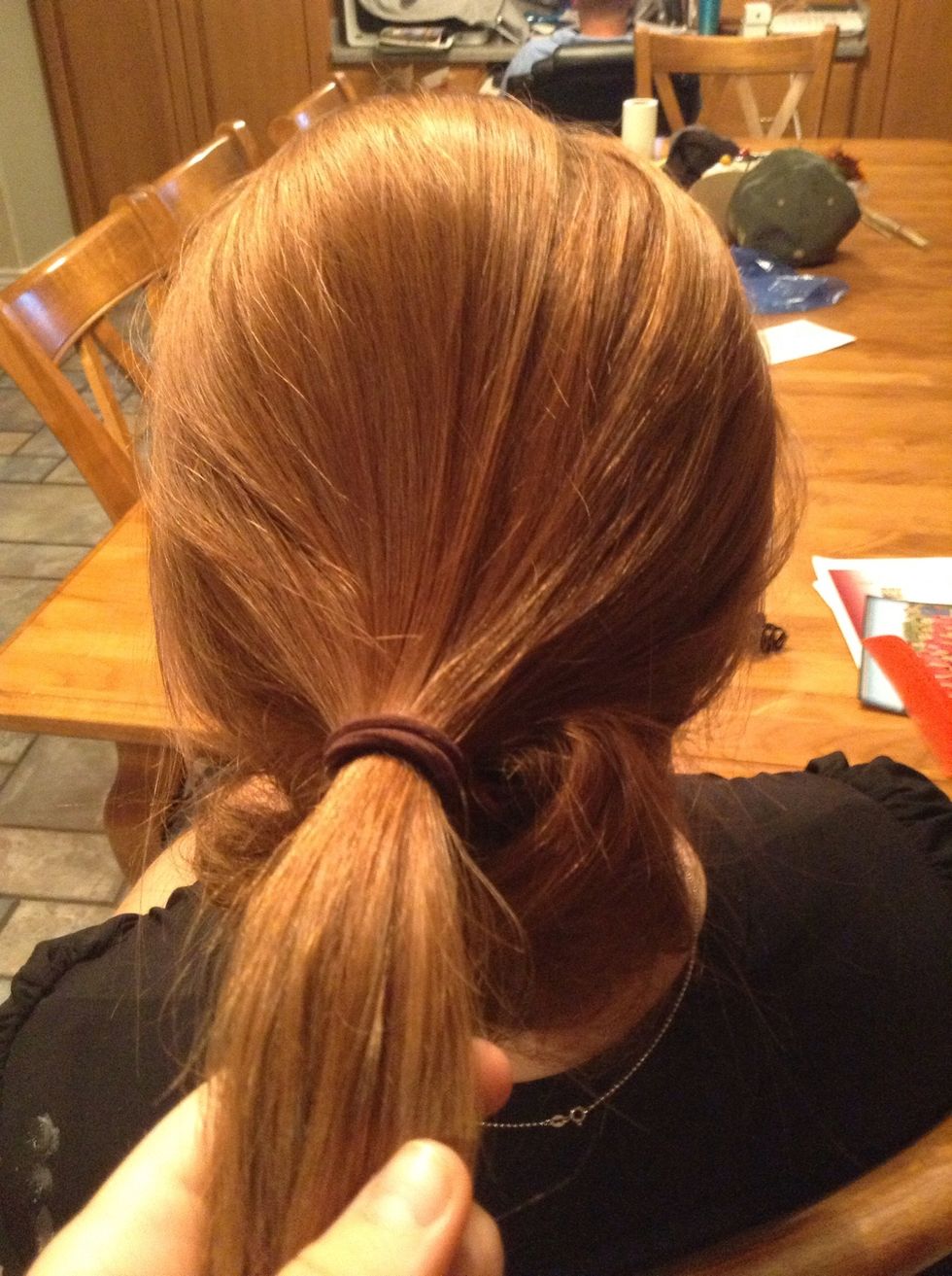 Then pull in into a loose ponytail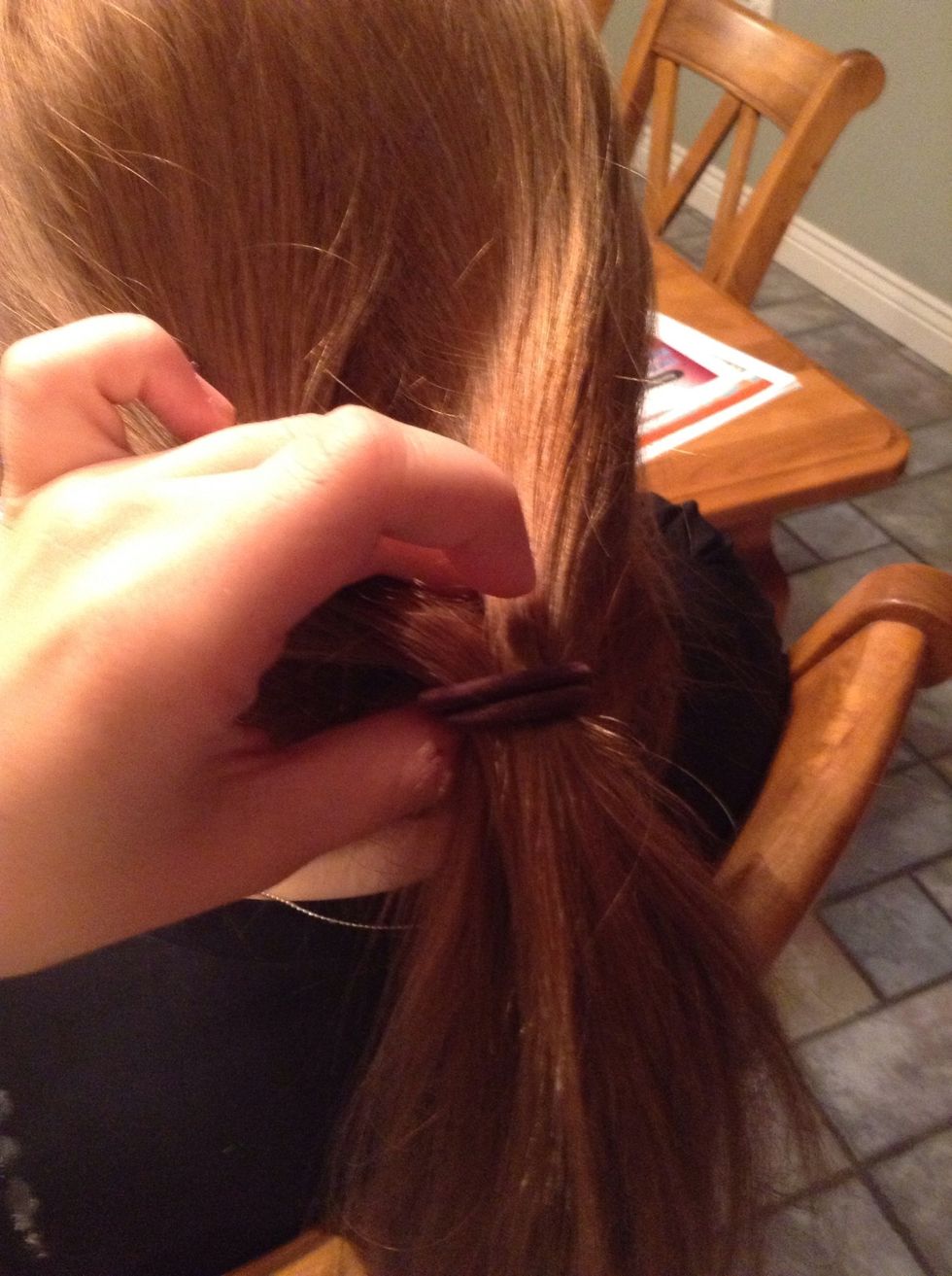 And split the hair at the too of the ponytail, preparing for a....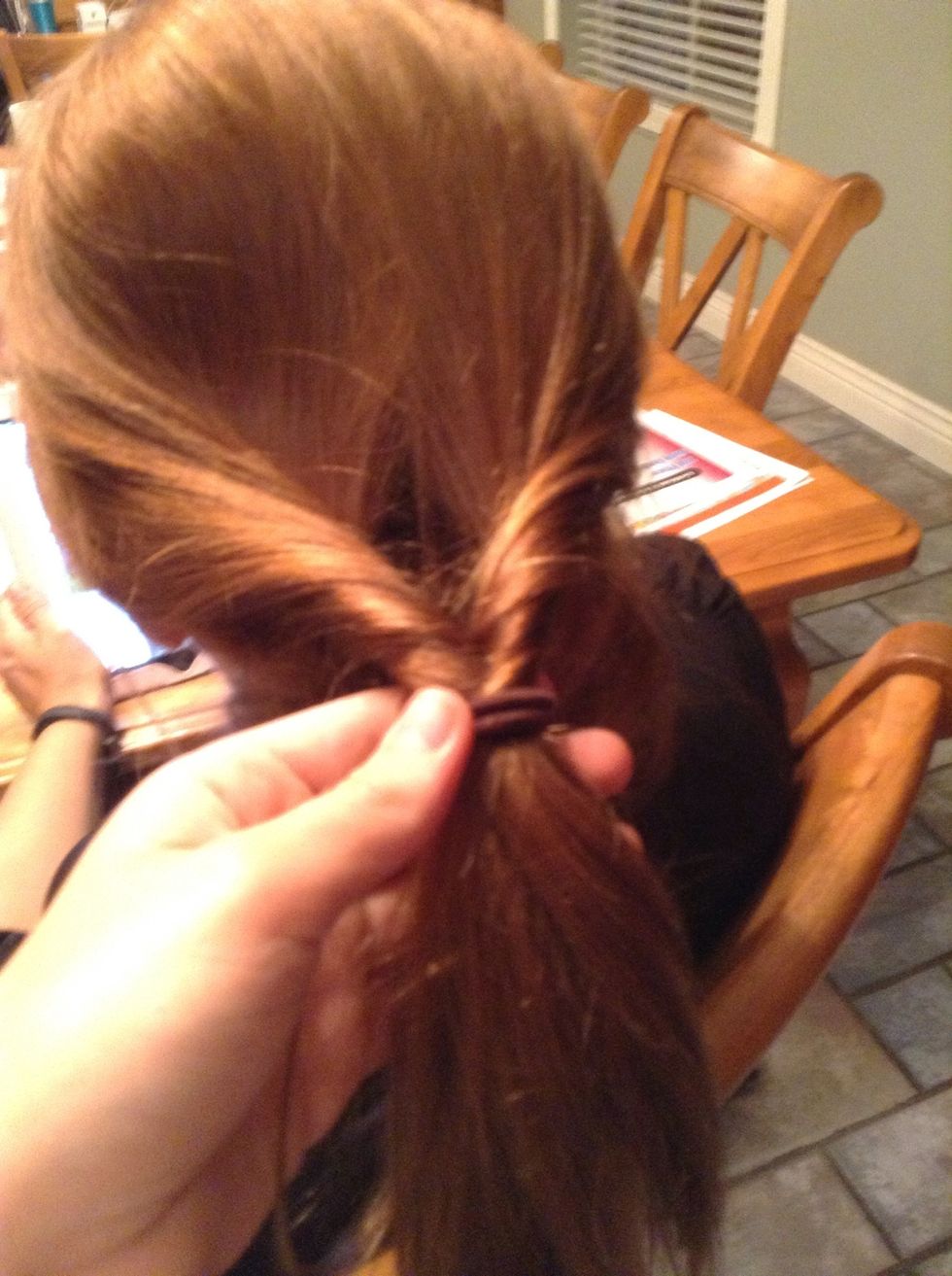 TOPSY TURVEY!!!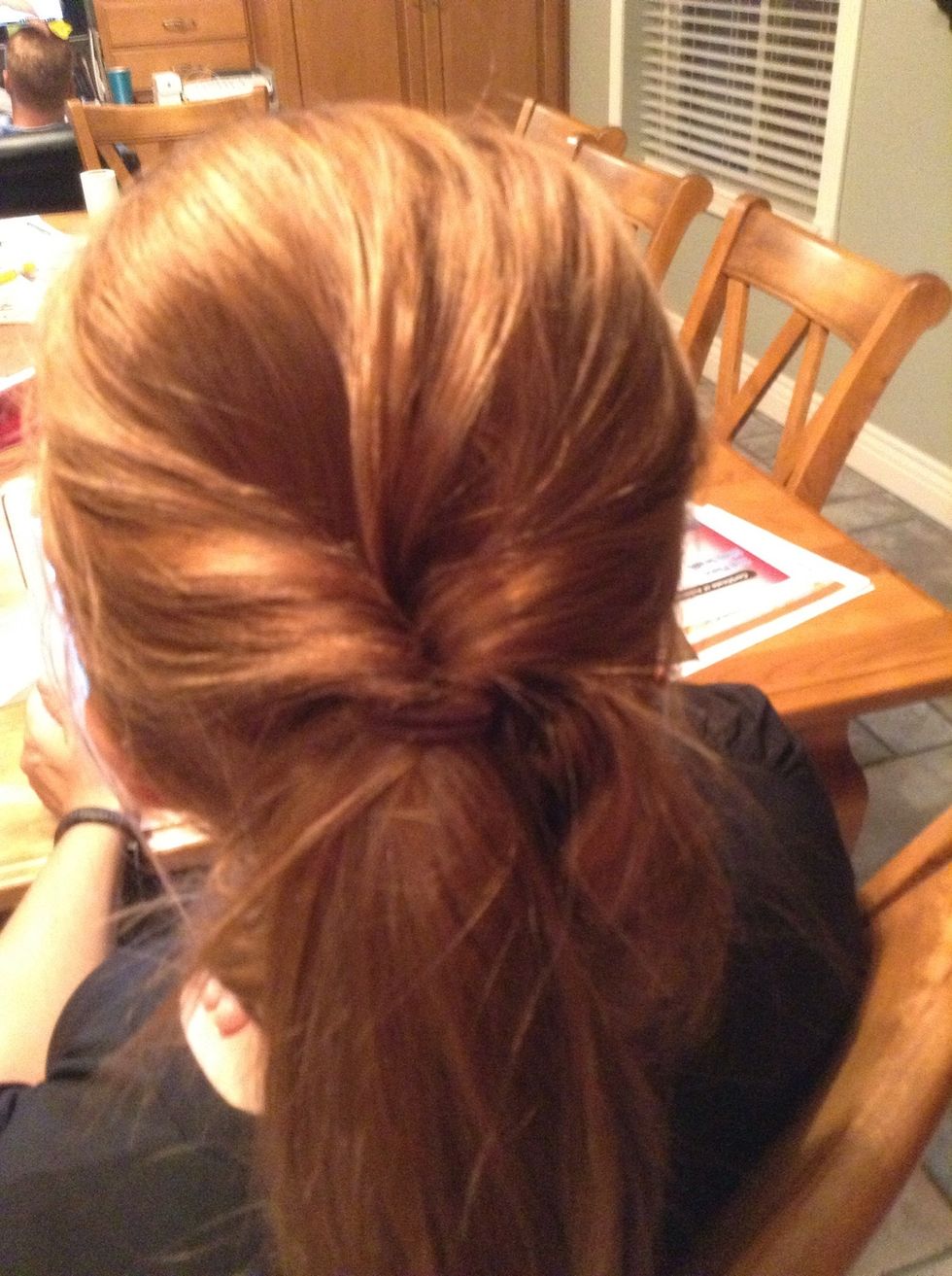 Pull the ponytail tight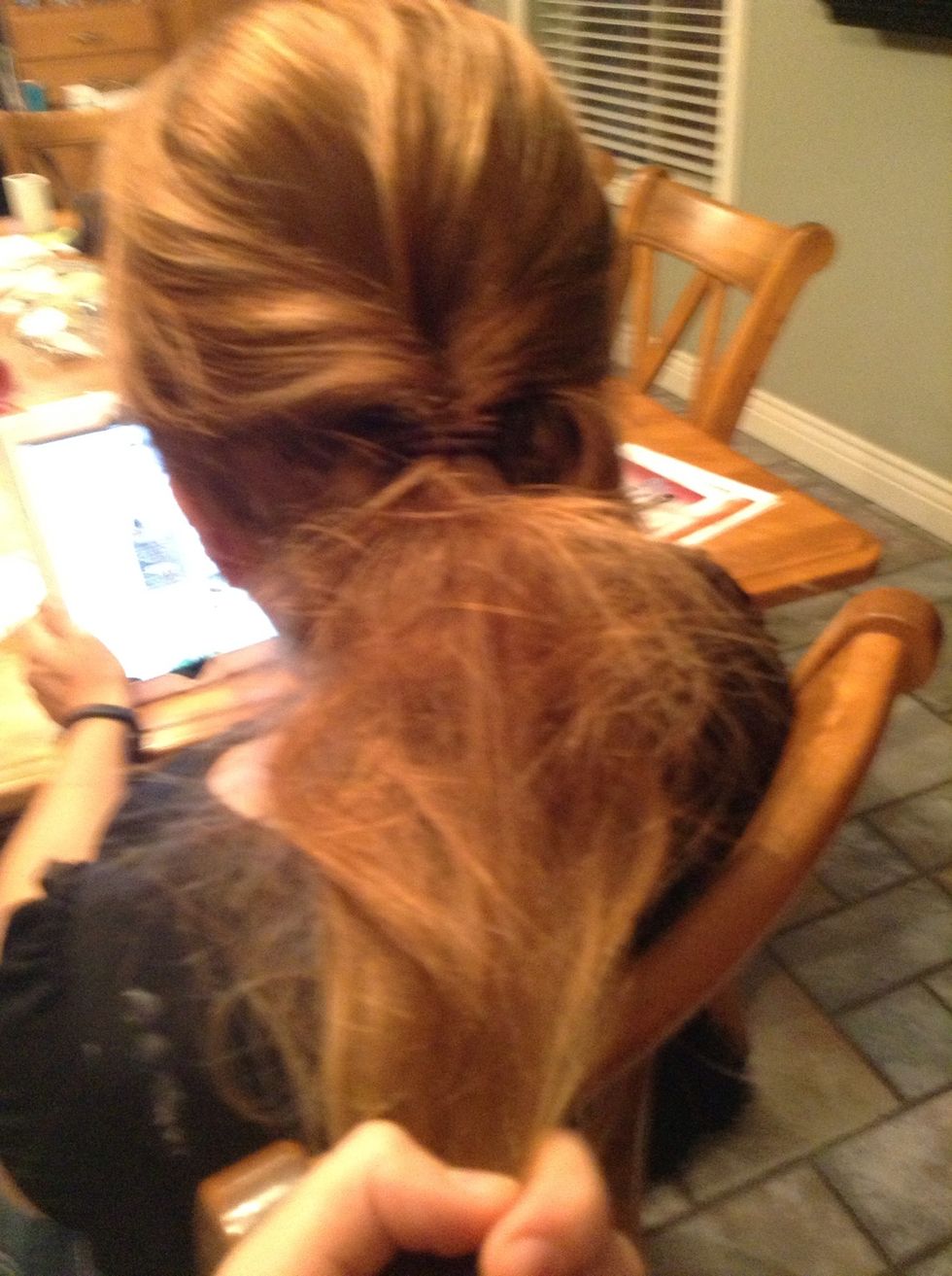 Then rat the ponytail :)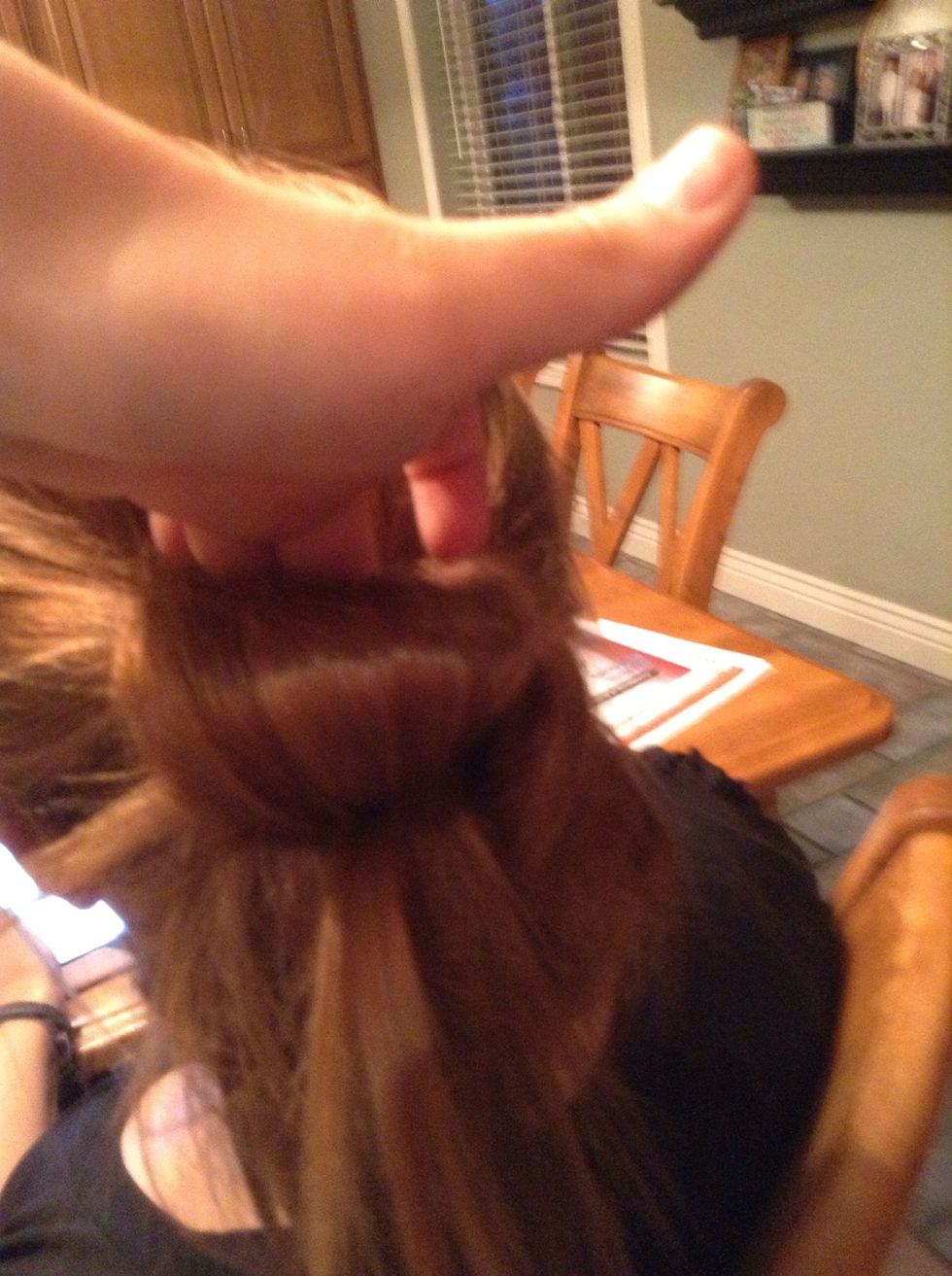 And tuck it up and through the topsy turvey you just made :) (some pieces will fall out... That's okay!!)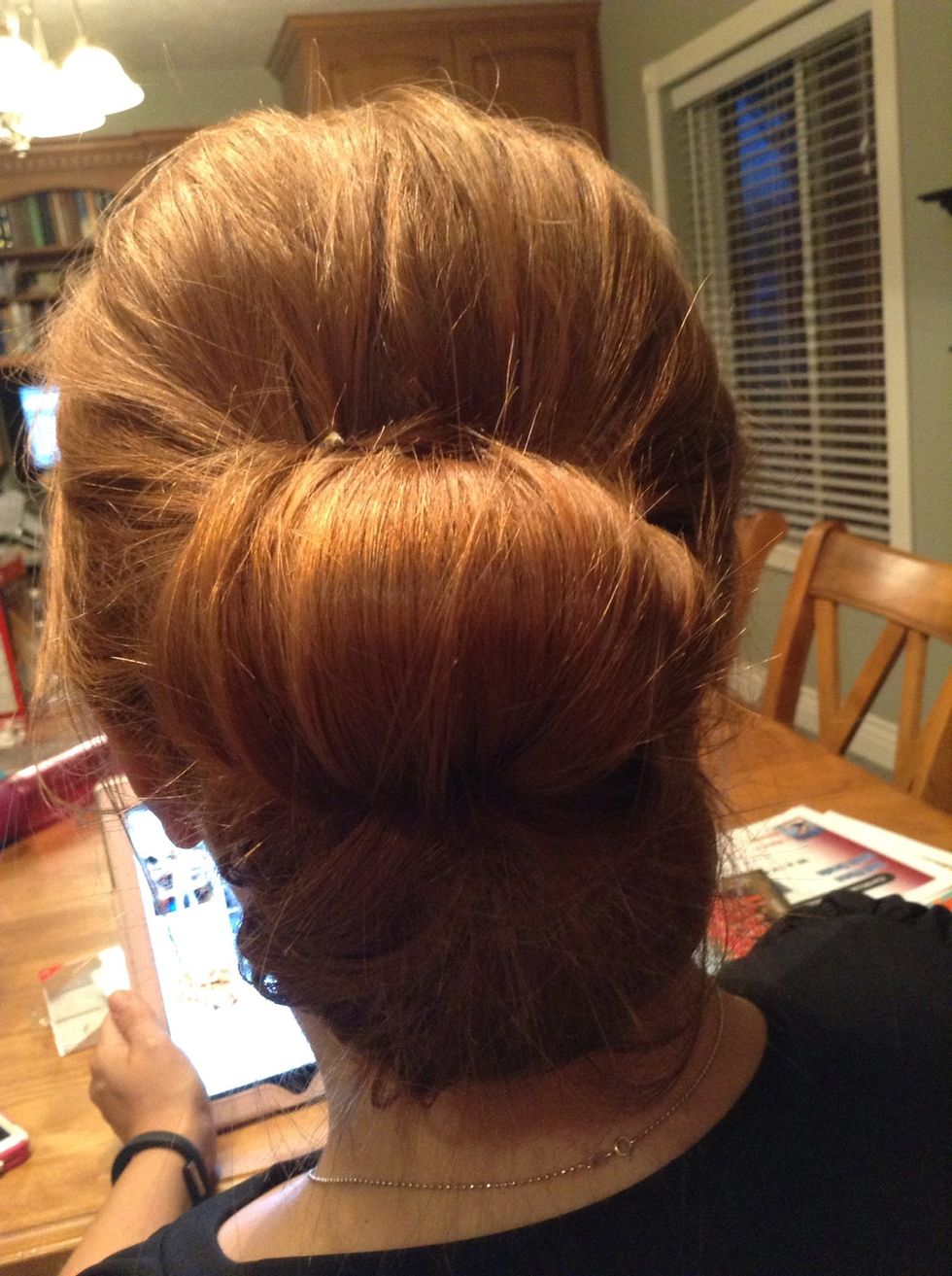 Now all you have to do is pin those loose pieces where you think they look best, and adjust the bun however you like!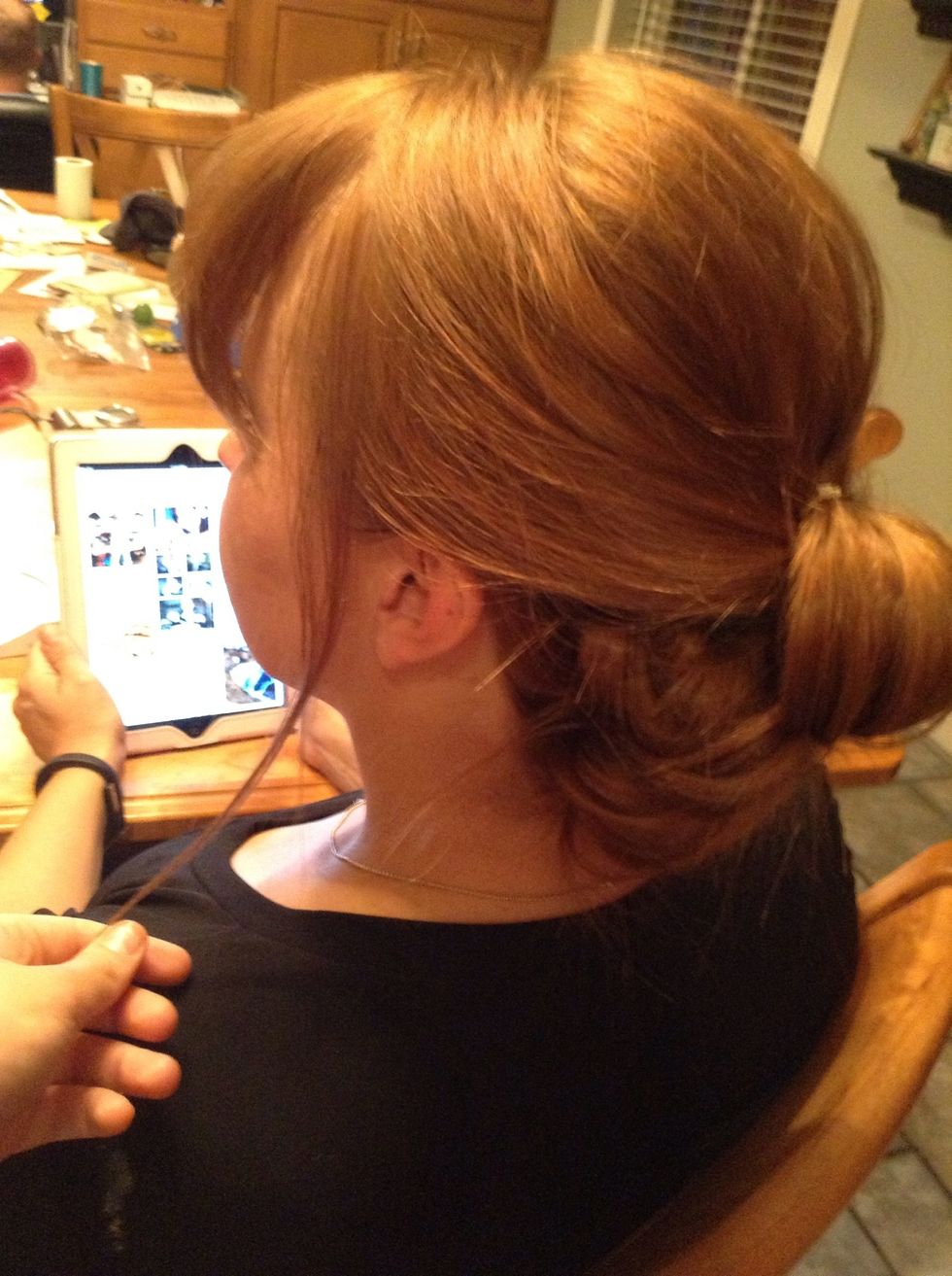 Pull out some pieces on the side for an extra little touch :)
And BAM! Easy AND Elegant!
Thank you for watching my tutorial!!
2.0 Ponytail Holders
Bobby Pins
Comb
Large Hair Clip