How to create an art supplies box using relics wood backs
Create an Art Supplies Box Using Relics Wood Backs
34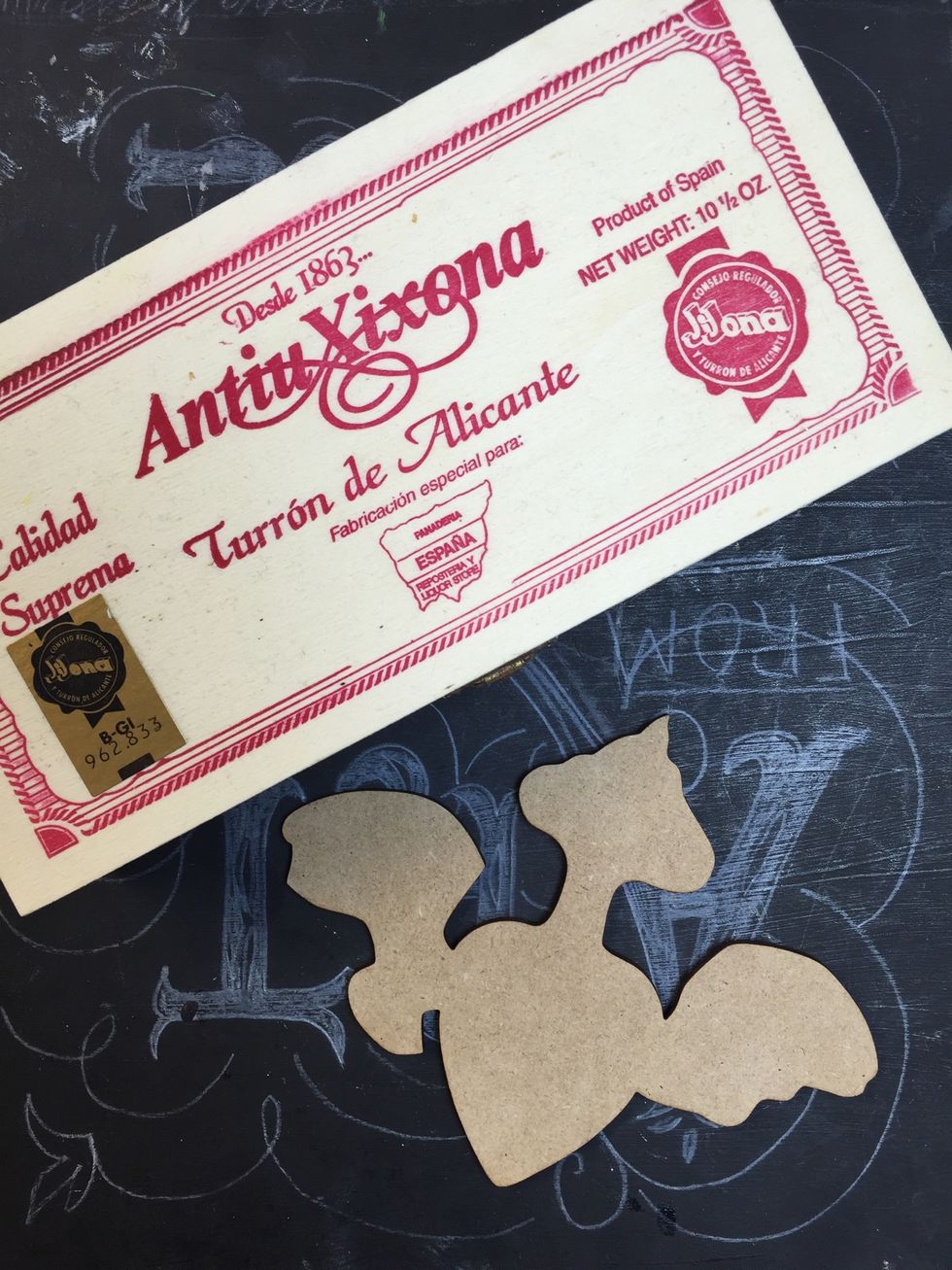 Recycled wood box, mine has hinges and closure and Relics and Artifacts wood support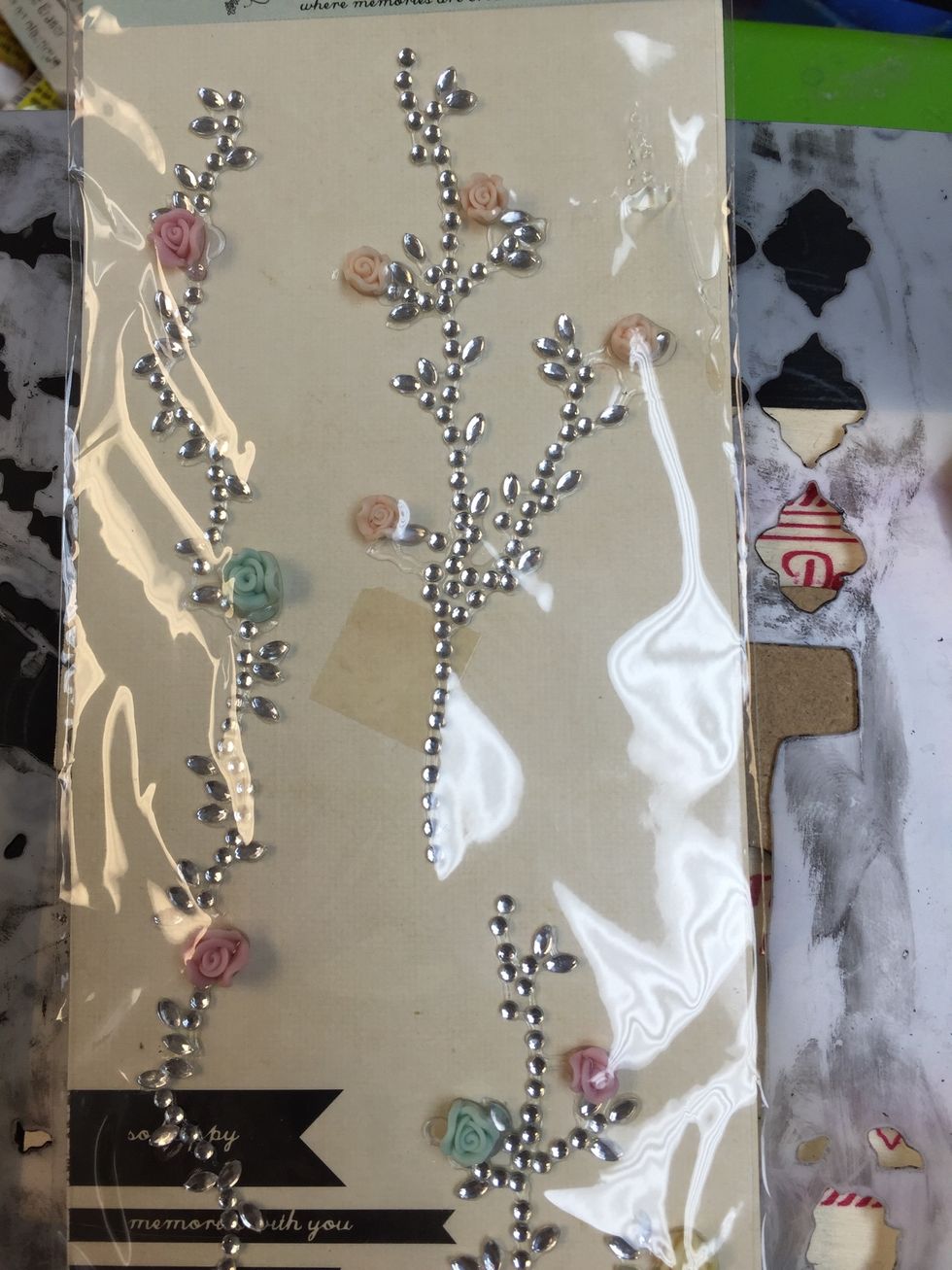 These are ancient but the scale of the tiny roses was what I needed
Give a coat of gesso to everything, your choice of white or black
I'm going with white because it goes with the flowers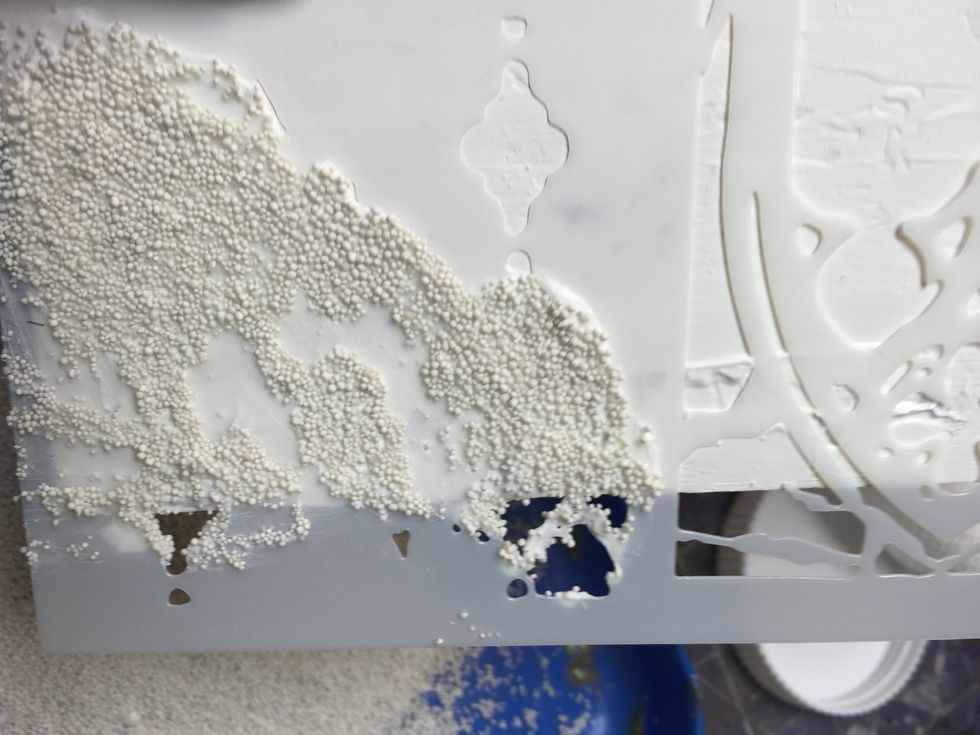 Add modeling paste and wet on wet add the art stones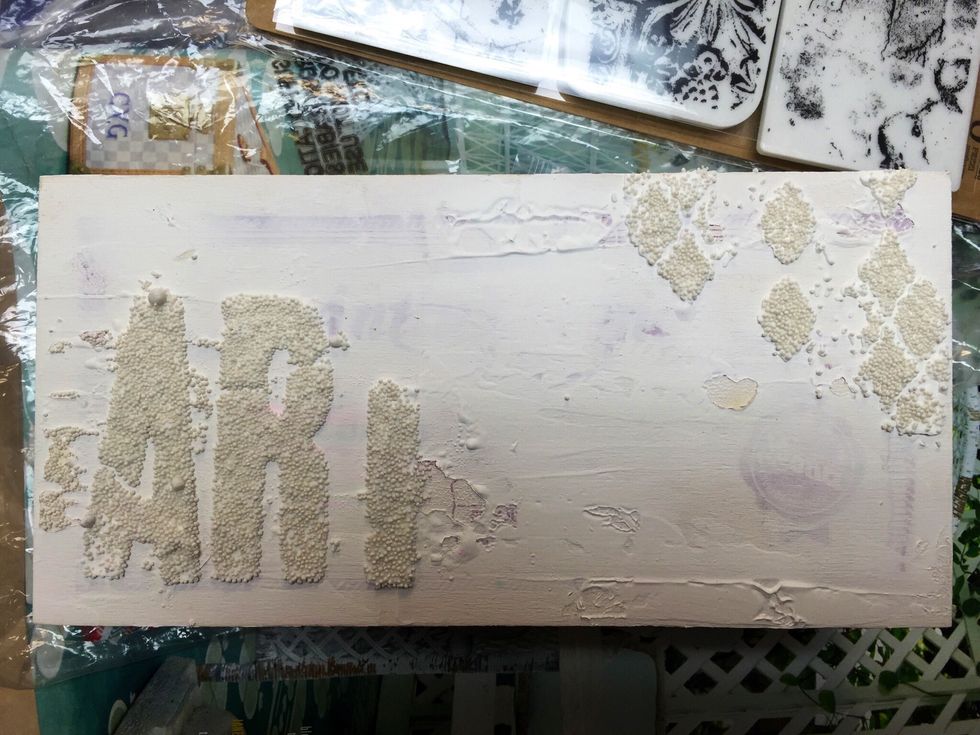 Loving the results!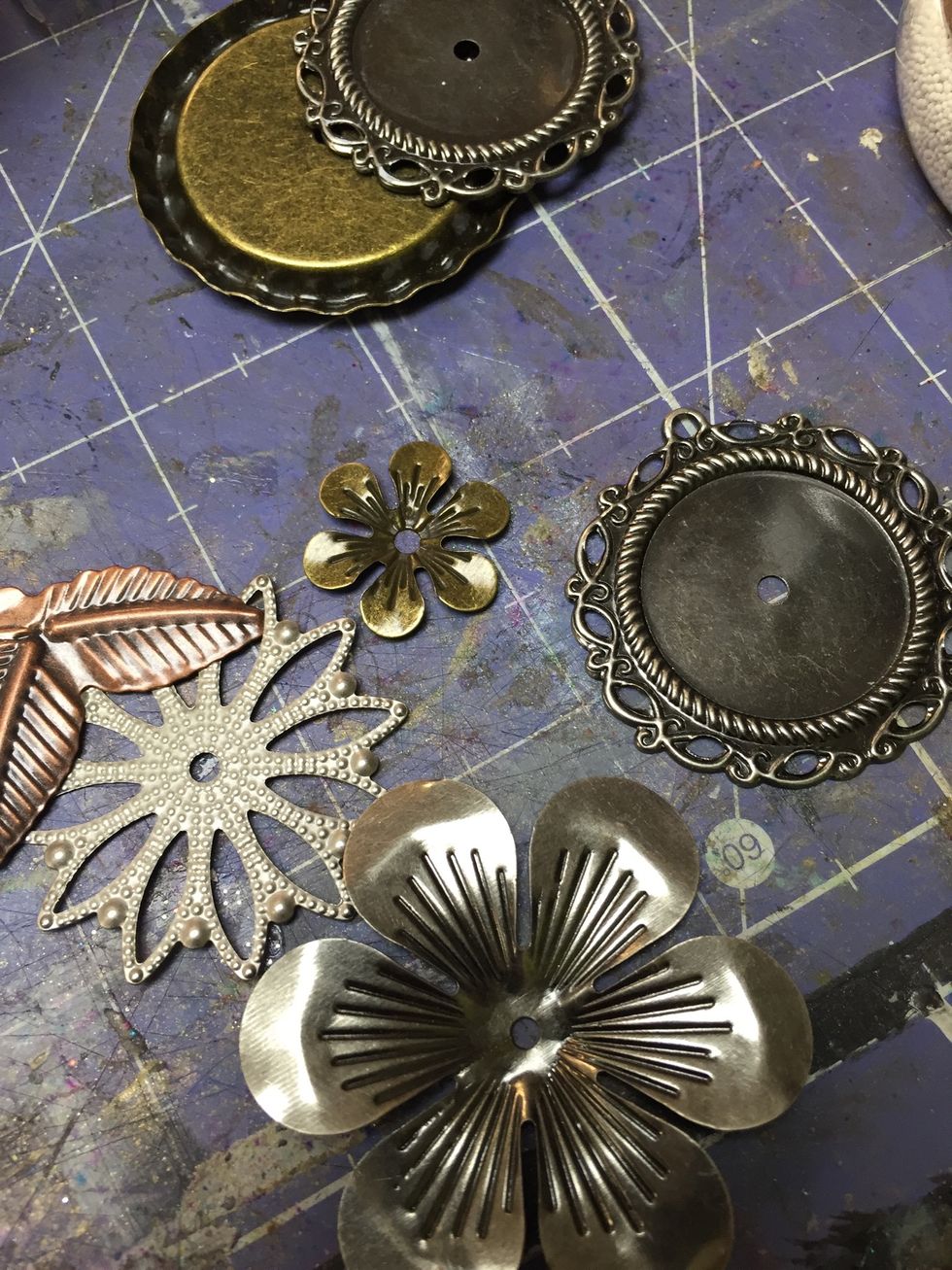 Select your flowers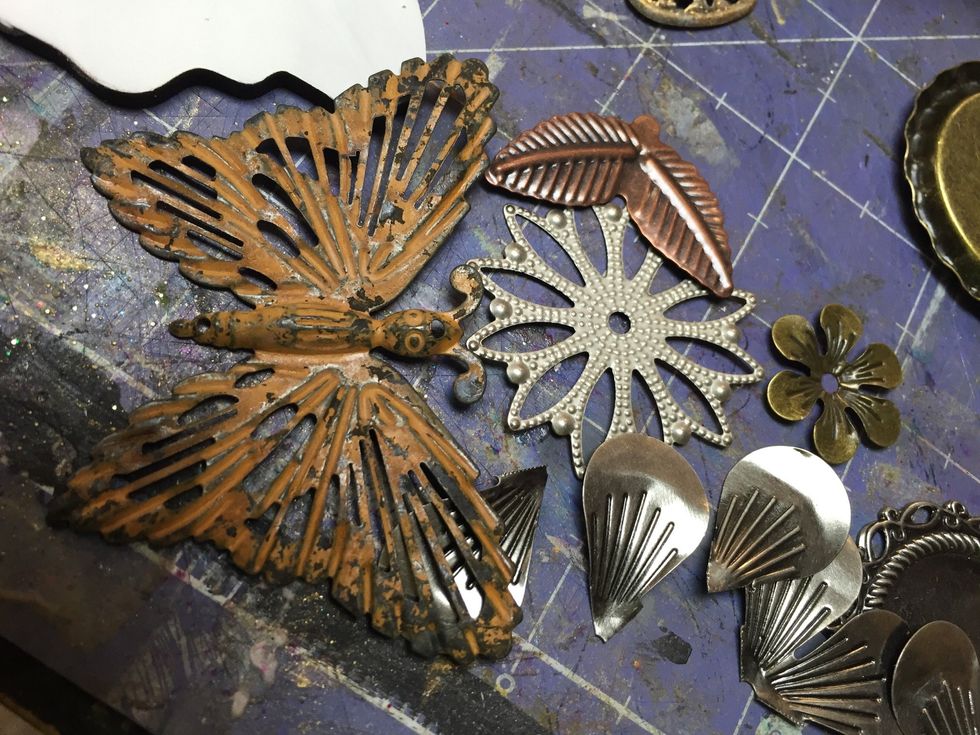 As you can see I cut away the petals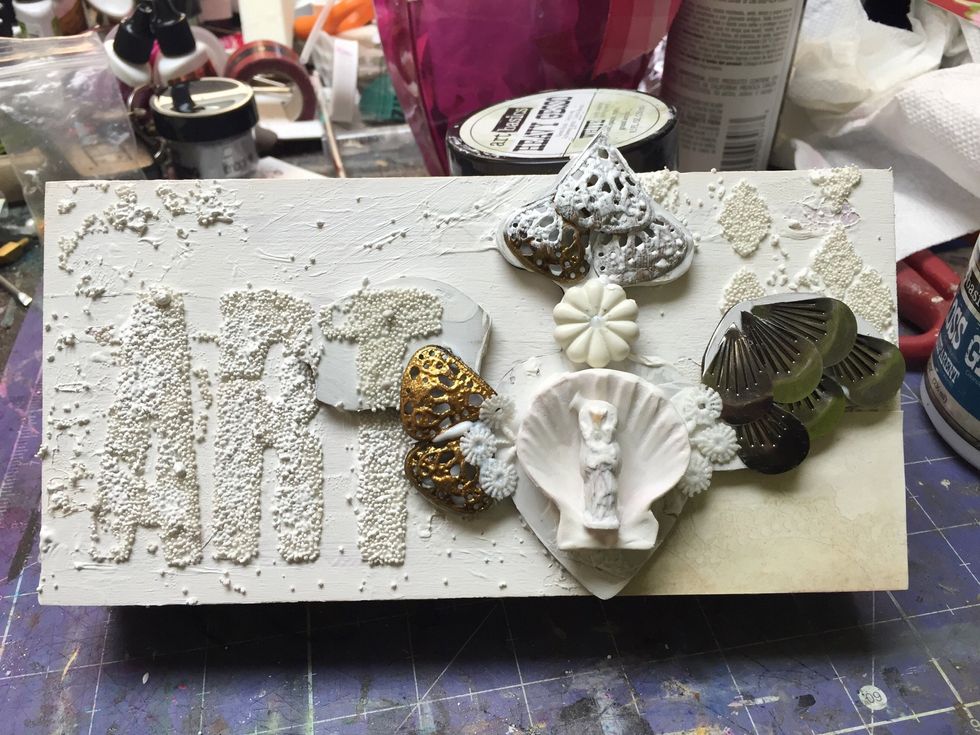 Begin your assemblage , can you spy the wings ? I used the individual petals to create them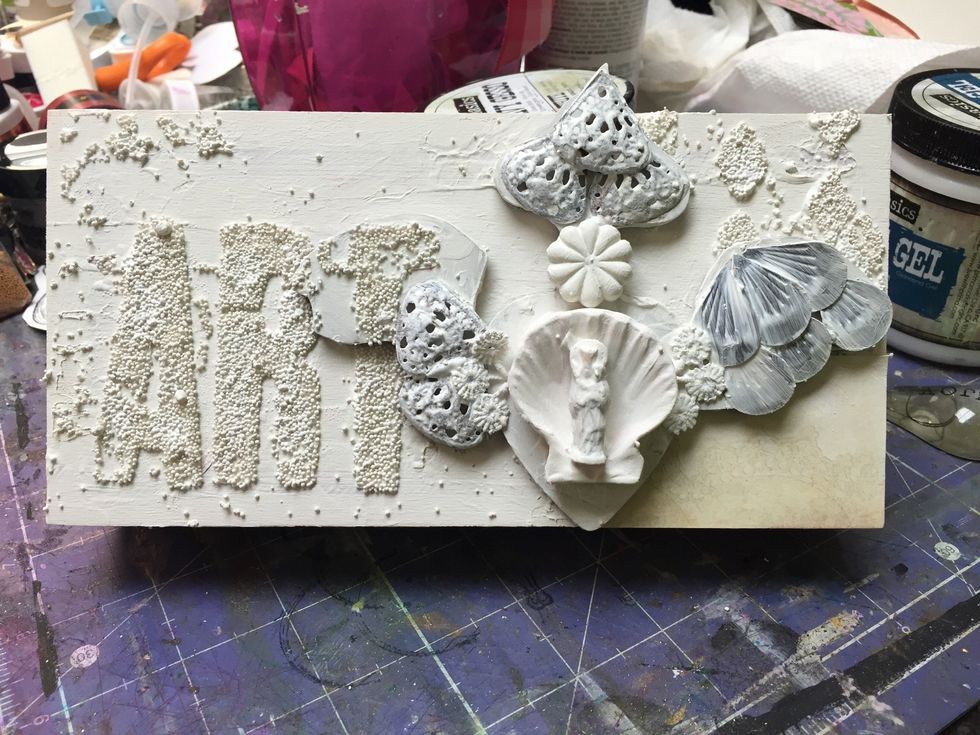 Gesso again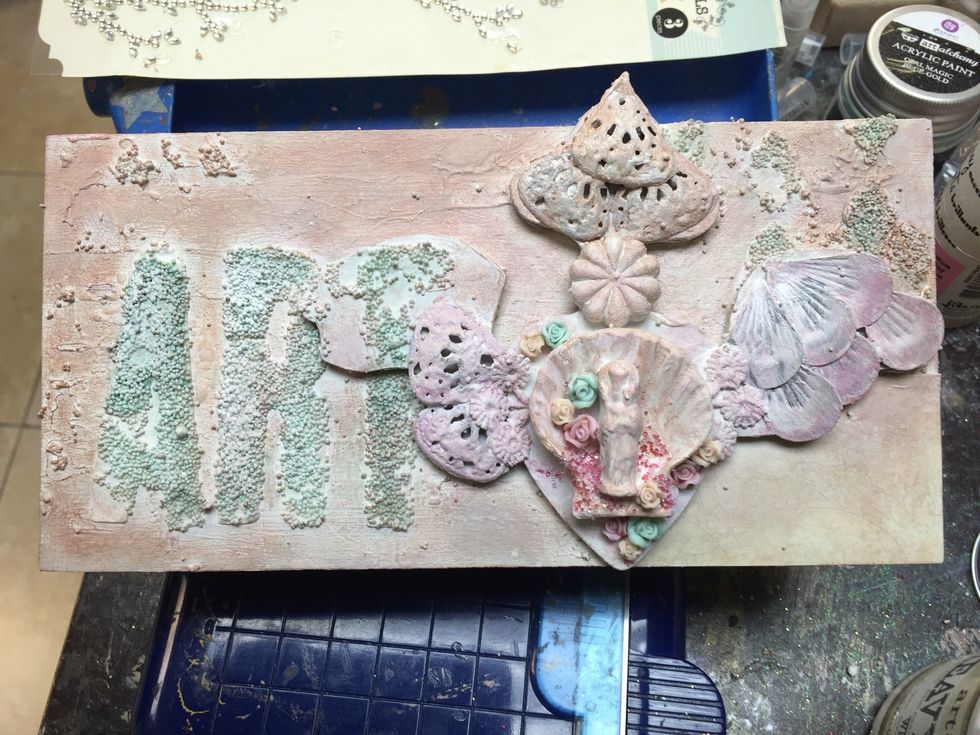 First choice of colors, not the final ones I decided to cover the heart with metallique in teal, it matches the letters and gives a cohesive look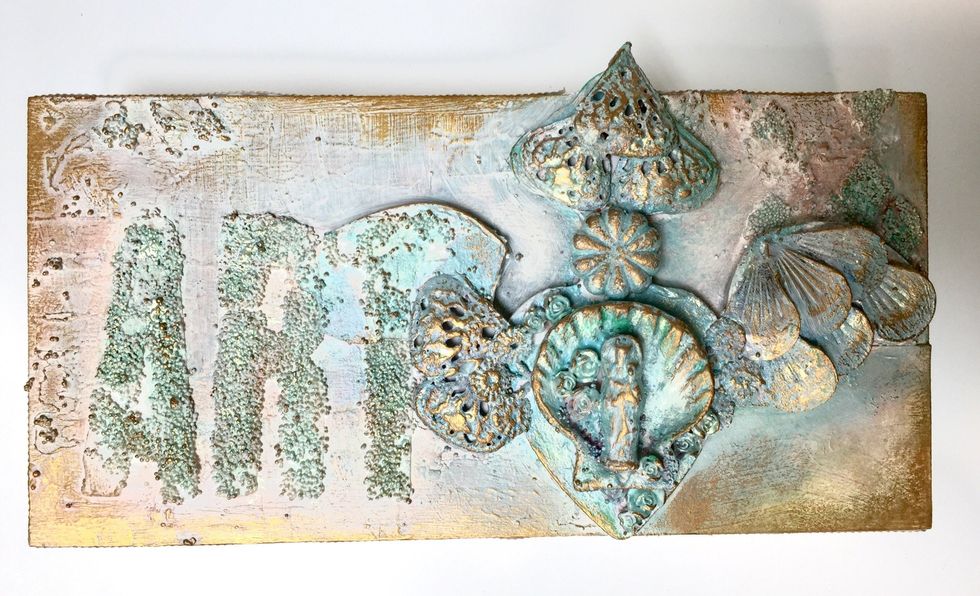 I used inca gold to work on the relief work if the pieces
I finished it with Dresdens around the top portion. To read more about the inspiration behind this piece visit the Muse www.sandraevertson.com
Relics and Artifacts wood support
Recycled wood box
Your Relics of choice
Metal flowers
Stencils
Modeling paste
Gesso
Metallique paint
Art stones
Micro beads
Resin roses
Mica powders
Inca gold
Dresdens
Relics & Artifacts
RELICS & ARTIFACTS ® matte white resin craft blanks by designer Sandra Evertson for Prima Marketing Inc.