I started by stamping my background with a Checkered VLV Stamp, using Blue Stazon Ink. Next I Stamped & embossed my Clock & Girl. Next I added a bit of Red using AA Dimensional Crystals.
Finally my background started to come together.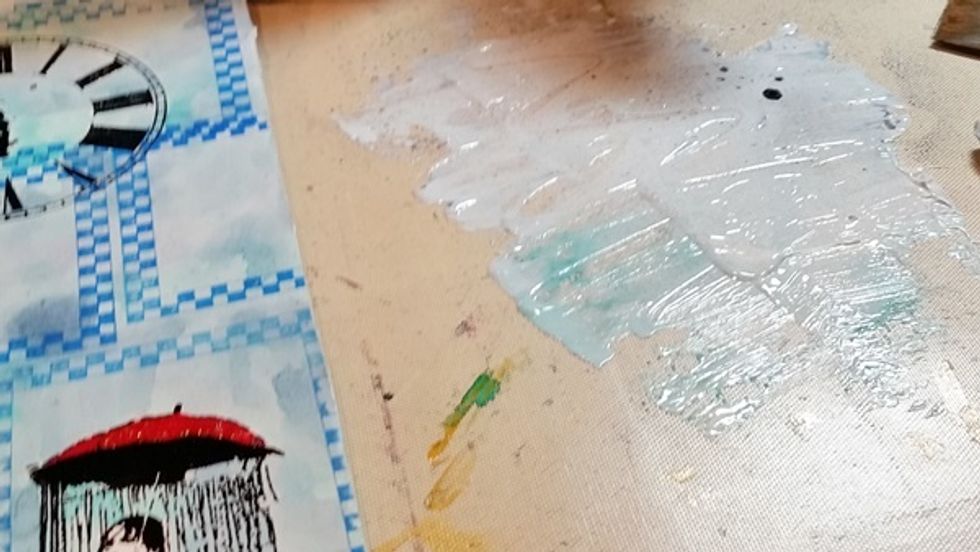 Next I added a bit of gesso to the colorations that was left on my craft mat. Using a sponge I added a bit of texture to my project.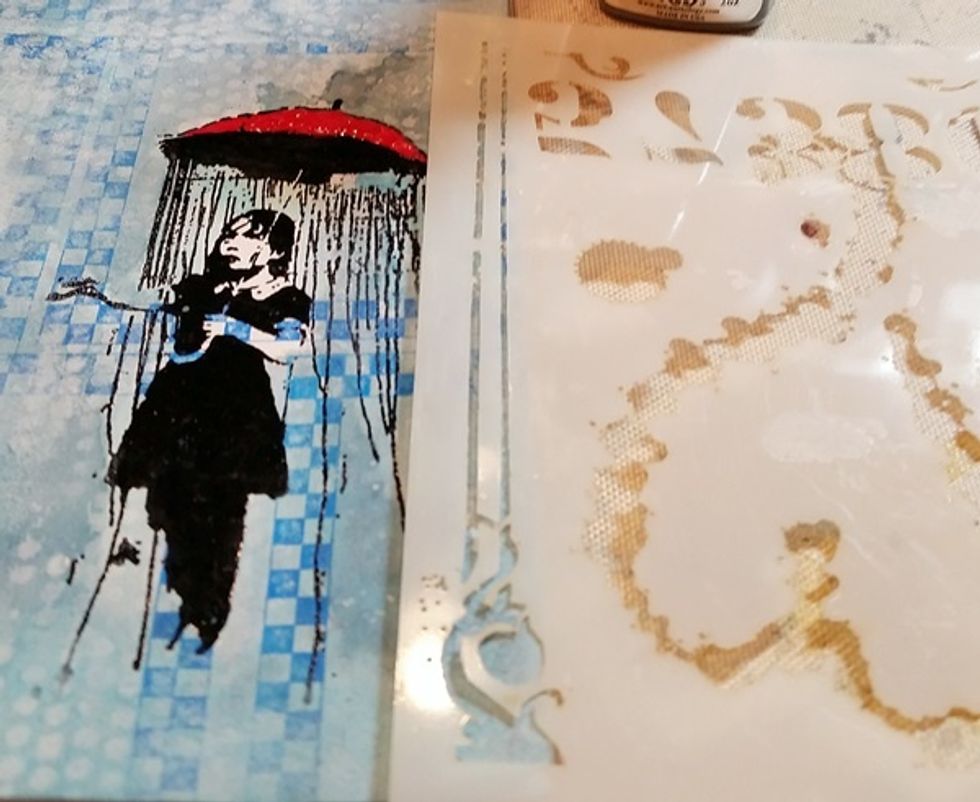 To add even more texture I added a bit of Mud that I colored gray using a splash of Raider Colorations. Don't you just love the Art Anthology's Inspired Grunge stencil!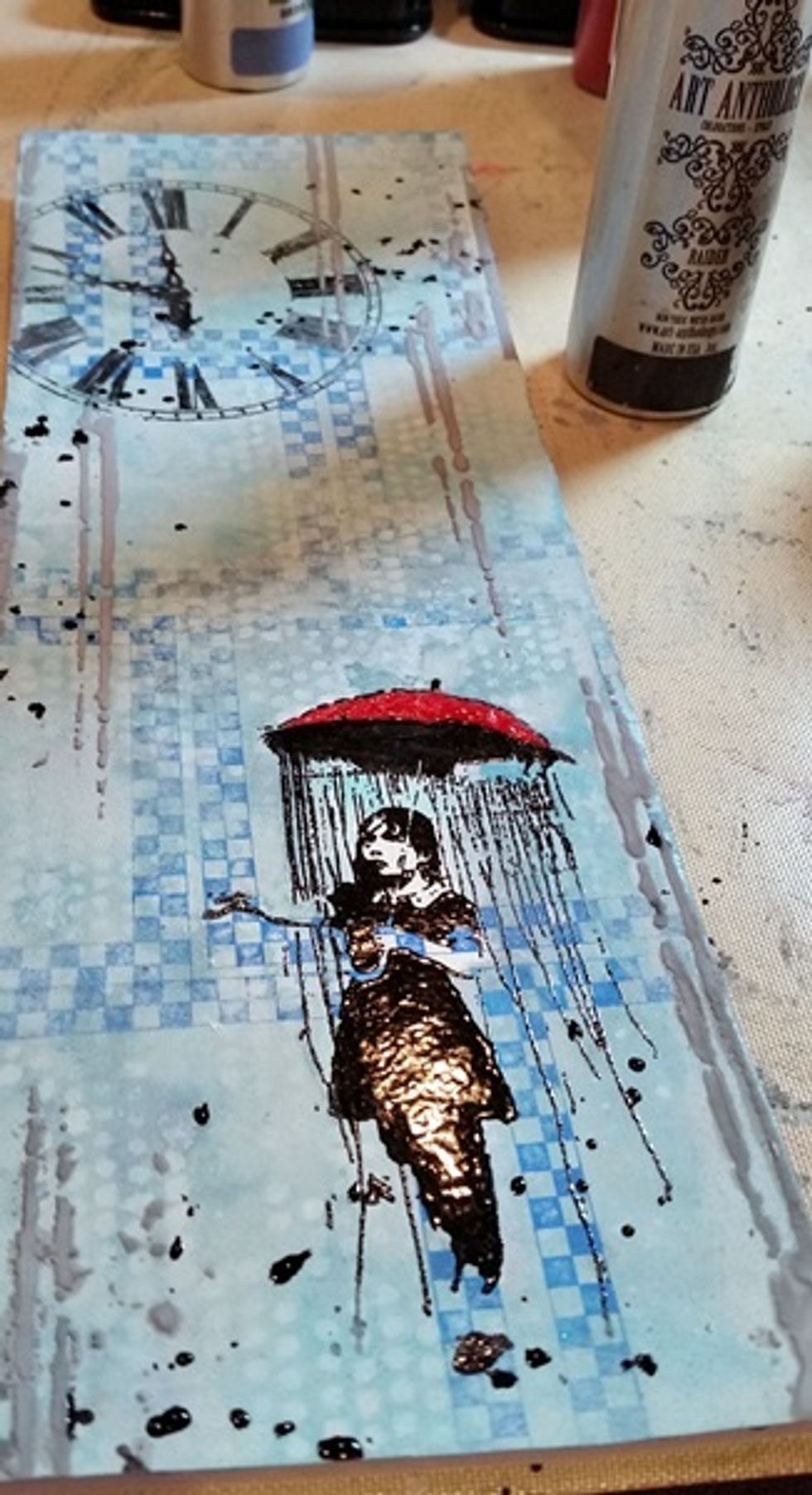 Now we are moving a long. After adding my Mud I added a few splatters using a bit of Raider.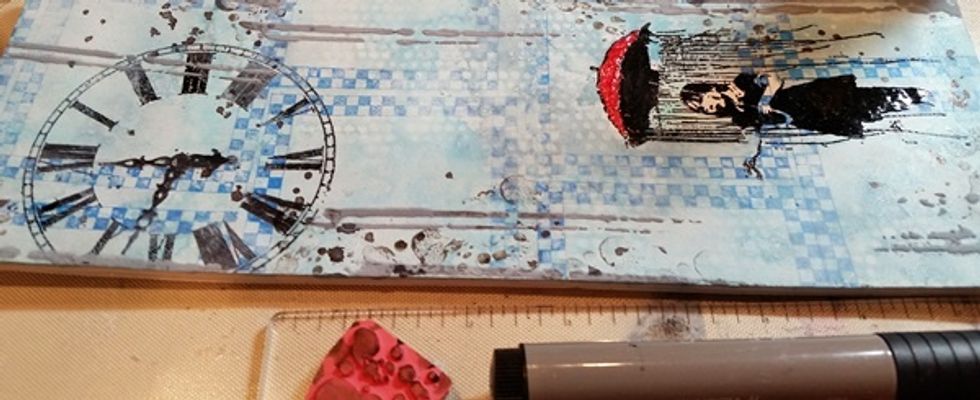 After everything was dry I started adding a bunch of random stamping using a Warm Gray PITT Marker and a bunch of VLVS!
AA Gesso
AA Mud
AA stencils
Colorations -Raider
Colorations - Ink Spot
Colorations - Lark
Colorations -Waimea Bay
VLVS - Banksy Rain Under Umbrella Girl
VLVS - Checkerboard Frame
VLVS -Checkerboard Frame
Art Anthology
Art Anthology is a manufacturer of dimensional mediums.\n\nCome chat with us in our Facebook Group: Art Anthology Adventures in Art