How to create an art journal page with gel press®
Create an Art Journal Page With Gel Press®
15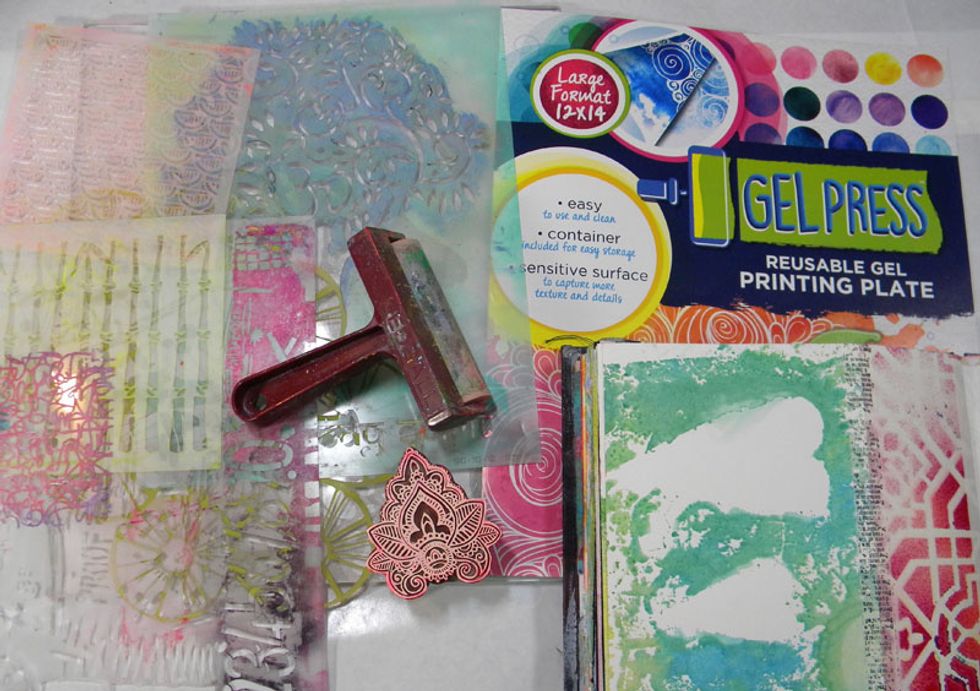 I'm using a journal that I made in Julie Balzer's class, Make Your Own Junque Journal(http://balzerdesigns.com/Classroom/register/make-your-own-junque-journal-2/). I'm also using Stencil Girl Stencils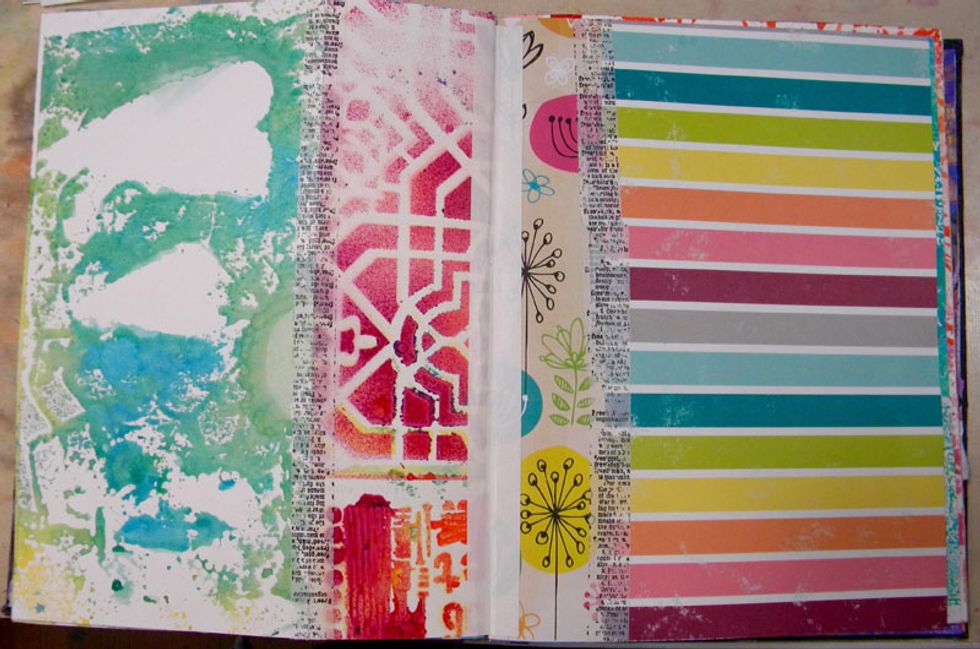 This Junque journal uses lots of different papers, mostly Gel Press printed mixed media papers and old scrapbook papers taped and bound together. There is lots of pattern on this page spread!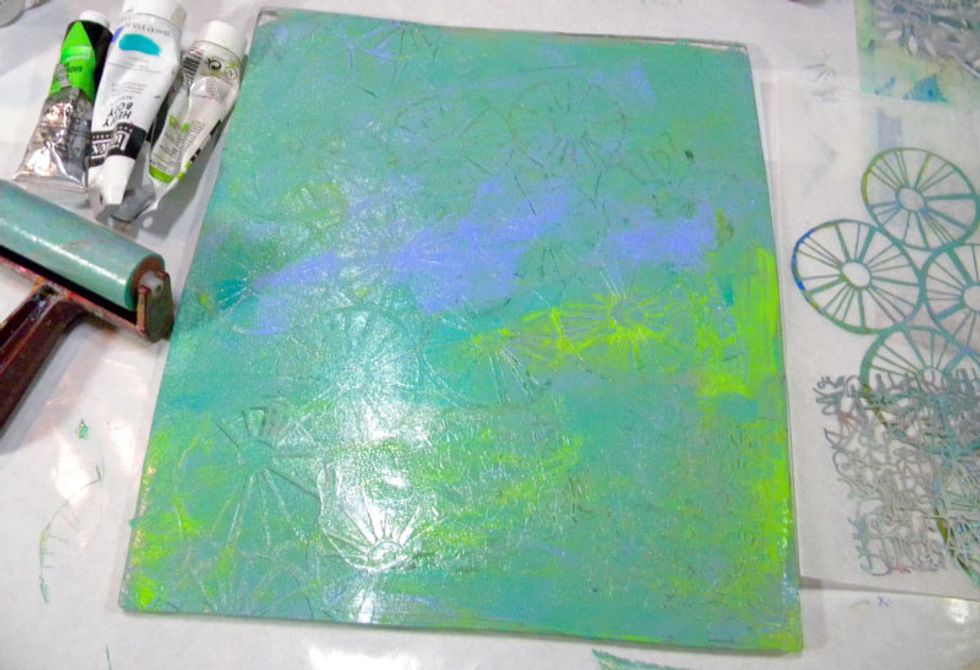 To cover the pattern on this double page spread I will use the large format (12" x 14") Gel Press® plate, stencils and acrylic paint. It will take several prints to cover the busy pattern.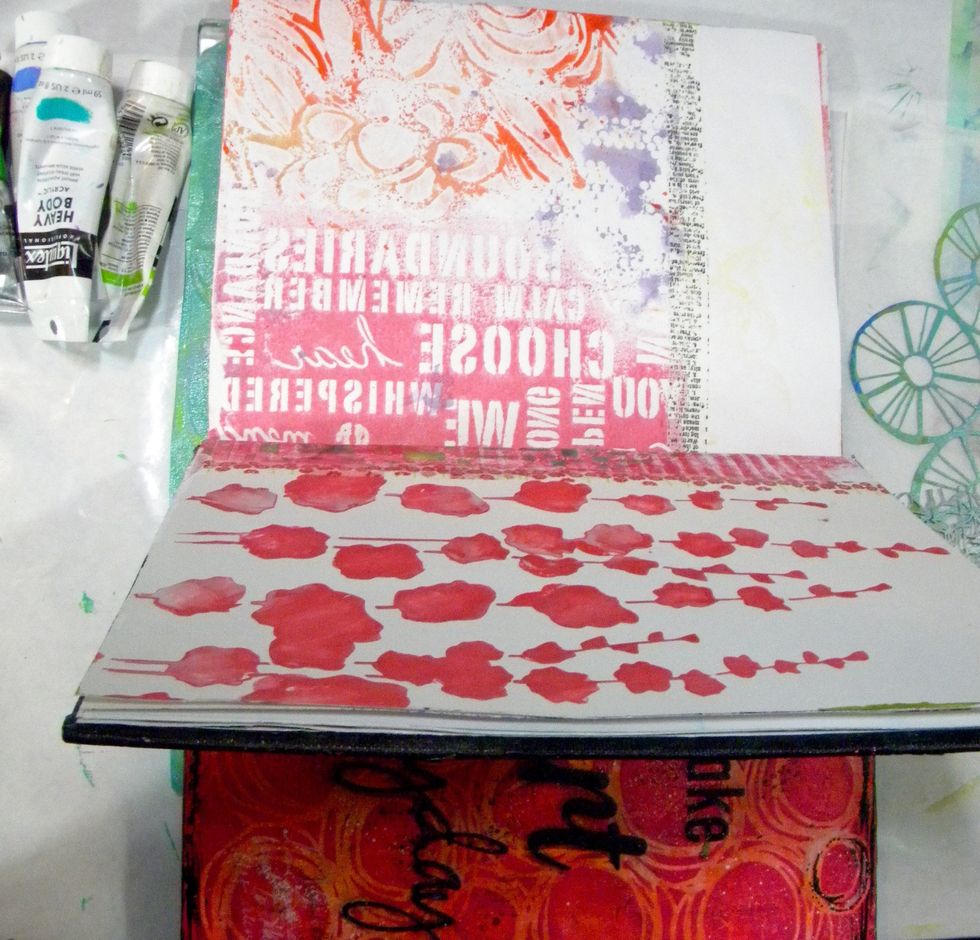 I just pressed the whole journal page down onto the Gel Press® Plate. It can be a bit tricky but if you brayer the back of the pages it helps to transfer the print onto the paper.
After several prints and adding a bit of white, I got a great start to the background for this journal page.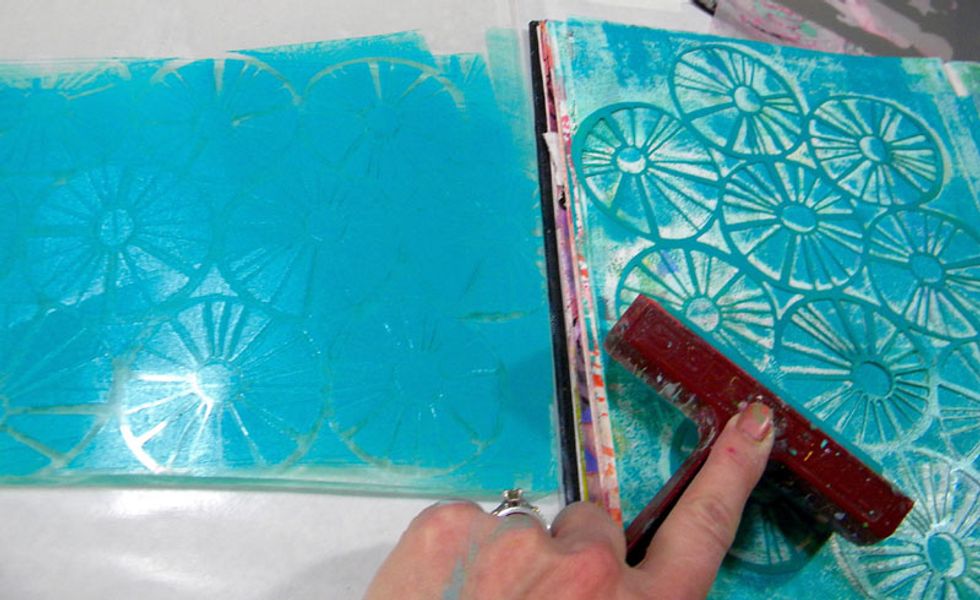 Apply paint to the journal page through a stencil using the Gel Press®, acrylic paint and a brayer. I like using my Gel Plate in this way because it gives a more even application of paint.
Using the same application technique and some green paint, I added more pattern with smaller stencil designs.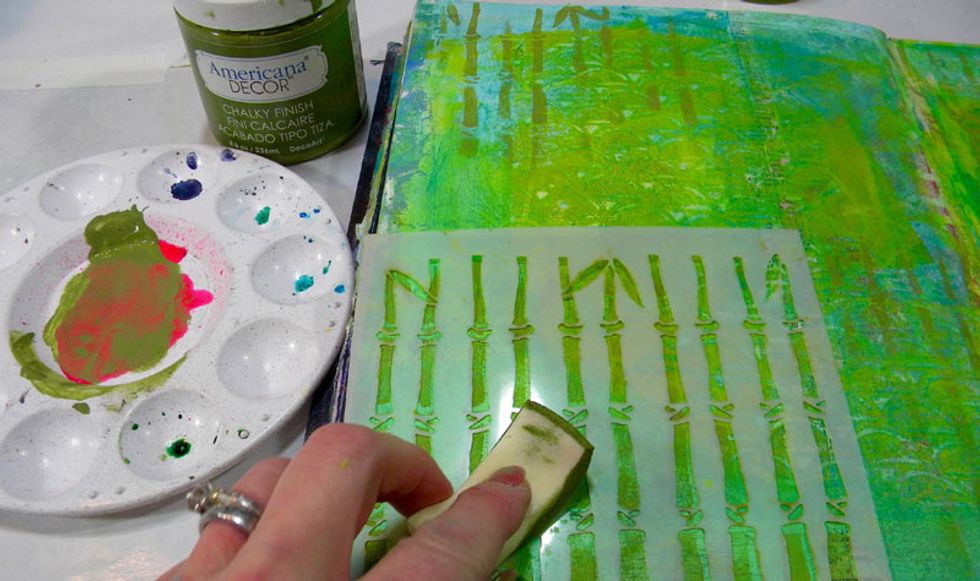 More layers added using a Stencil Girl bamboo stencil and different shades of green paint. I used an offset technique to create some shadows.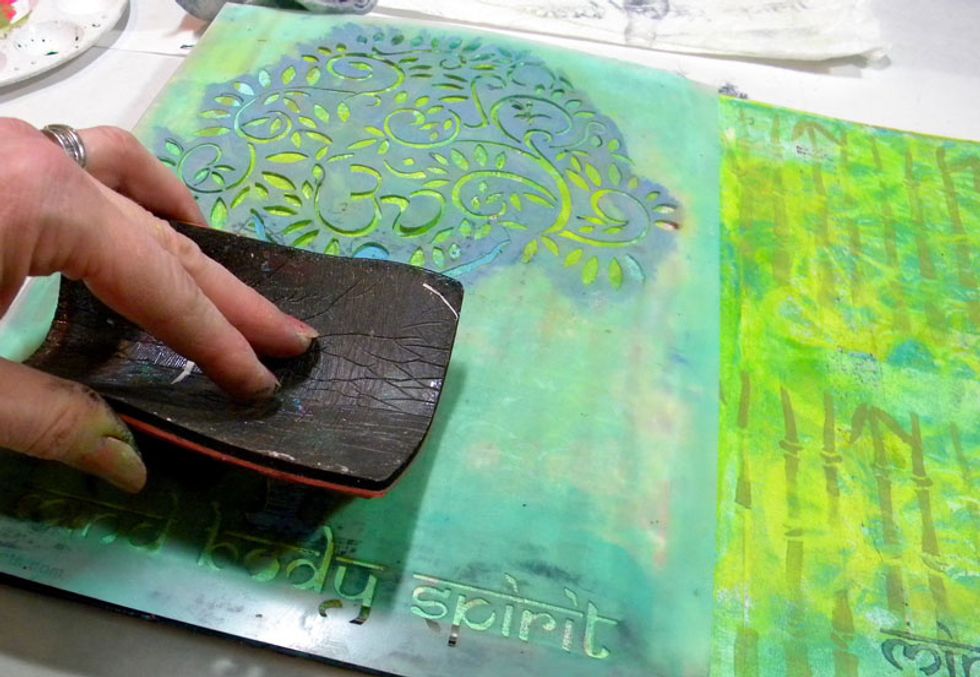 For the focal image, I used the Mind, Body and Spirit Tree Stencil, applying blue paint to the figure, then stamping a music background stamp through the stencil.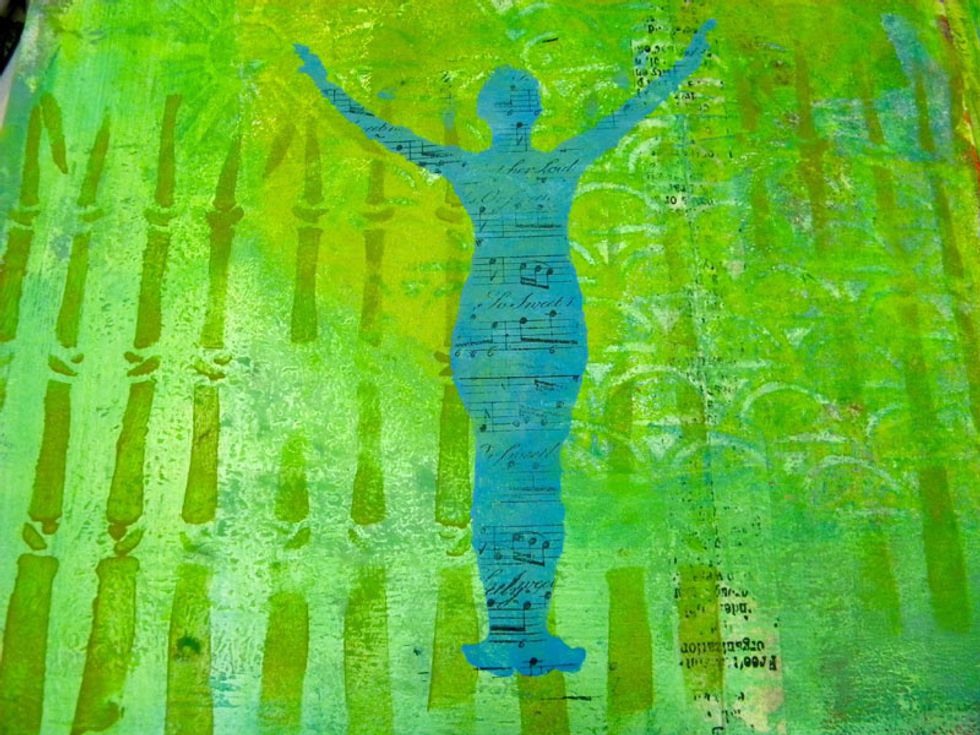 By stamping through the stencil, the music pattern only shows up on the figure. I love using this technique.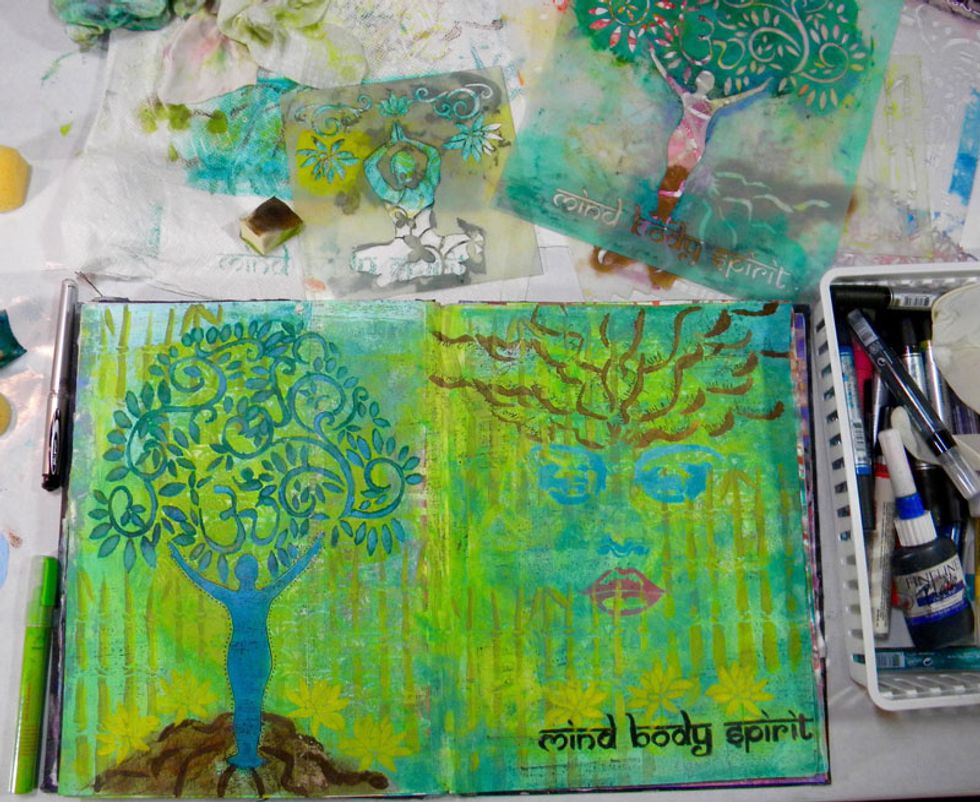 I just kept adding layers of paint and pattern till I felt like it was finished.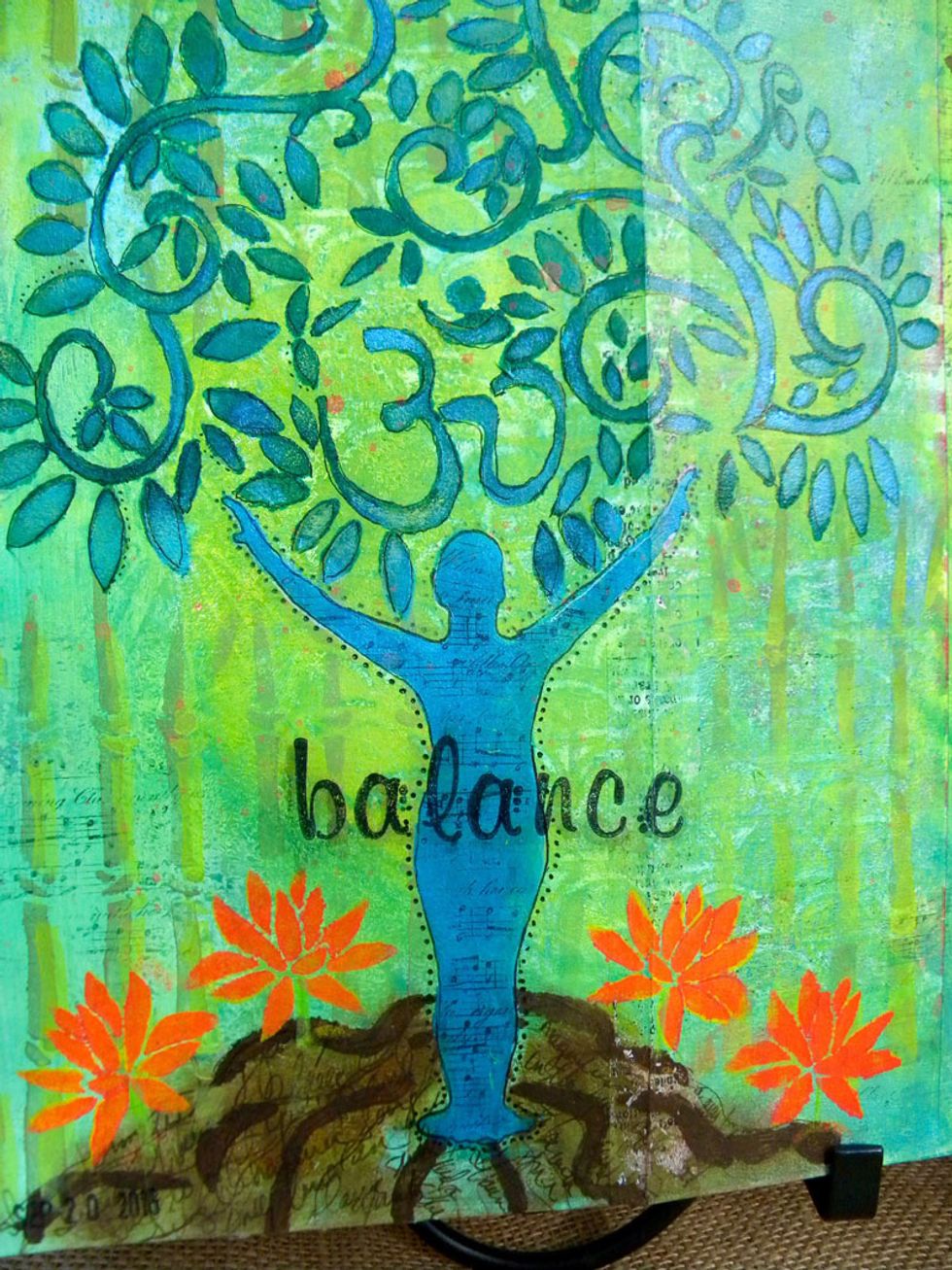 I used alphabet stamps for the word 'balance". I also outlined the tree and figure with black gel pen, adding dots for interest.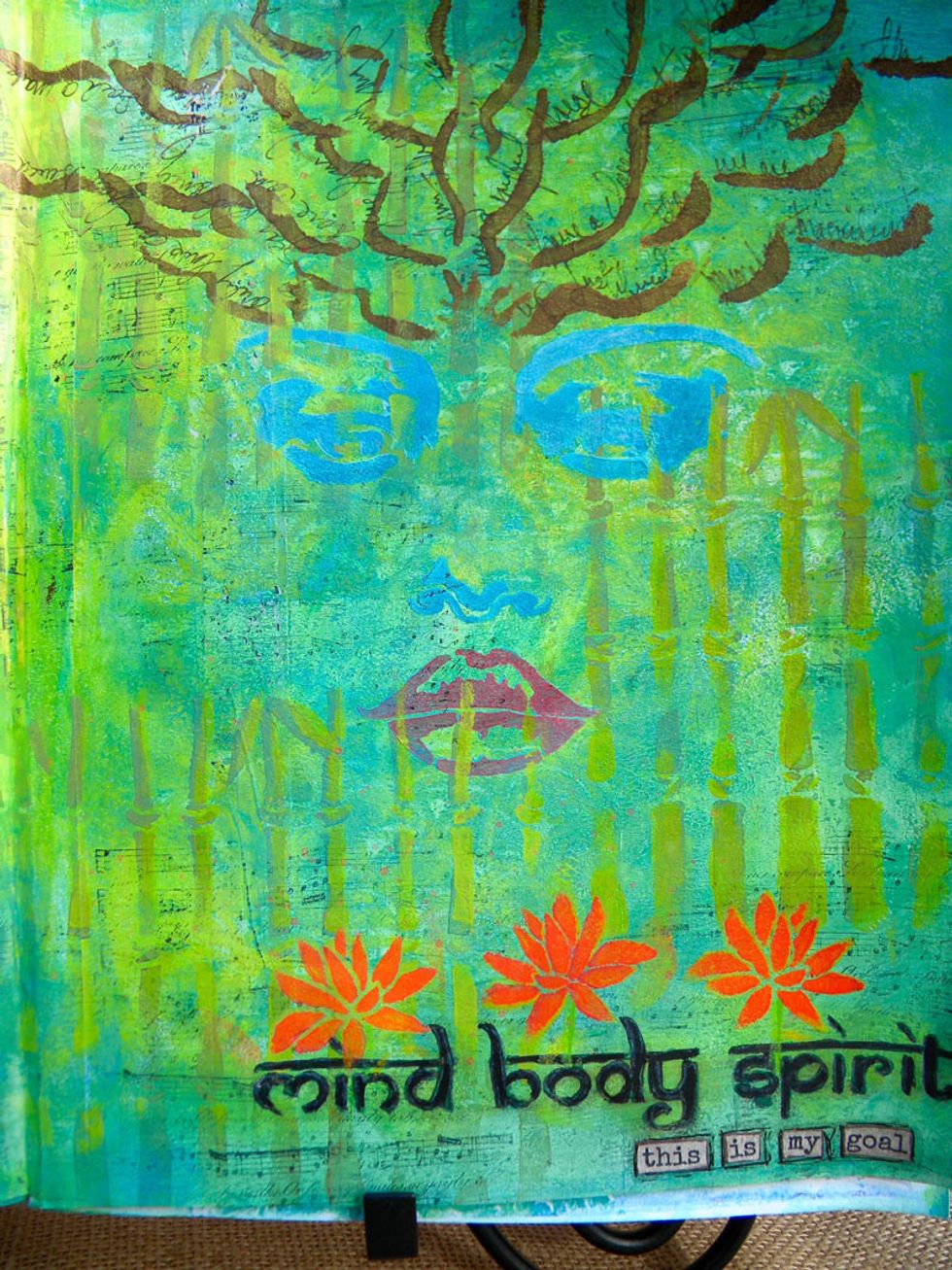 I wanted the face to fade into the background and have the message stand out.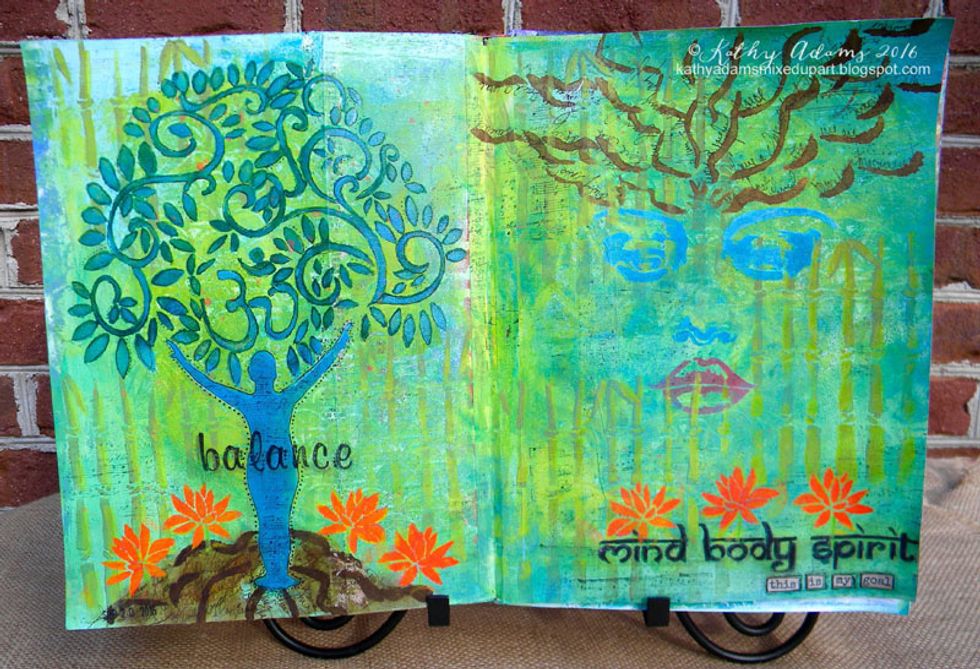 Here is the finished journal page. It reminds me that better balance in my life needs to be my goal. I also need to be mindful of who/what comes into my life. Good in = Good out.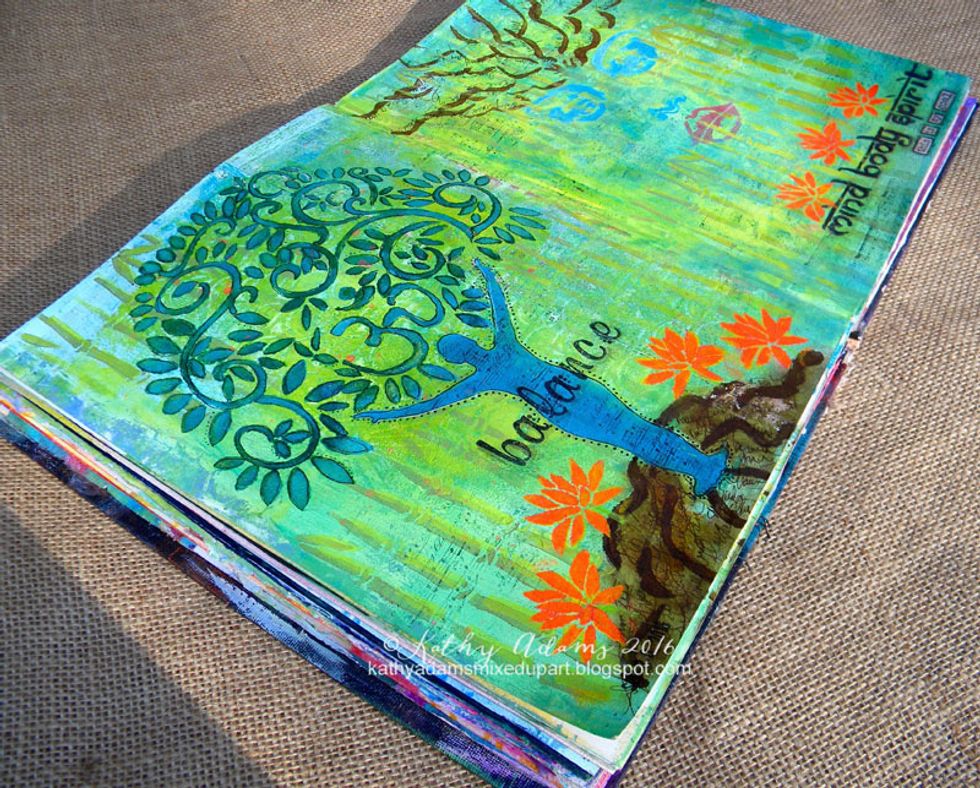 Balance in mind, body and spirit is my goal. Hope you enjoyed this tutorial. Visit me at kathyadamsmixedupart.blogspot.com
12" x 14" (large format) Gel Press® Plate
Brayer
Art Journal or Mixed Media Paper
Stencils
Acrylic Paint
Rubber Stamps
Black Gel Pen