Create an Art Journal Page With Céline Régnier
1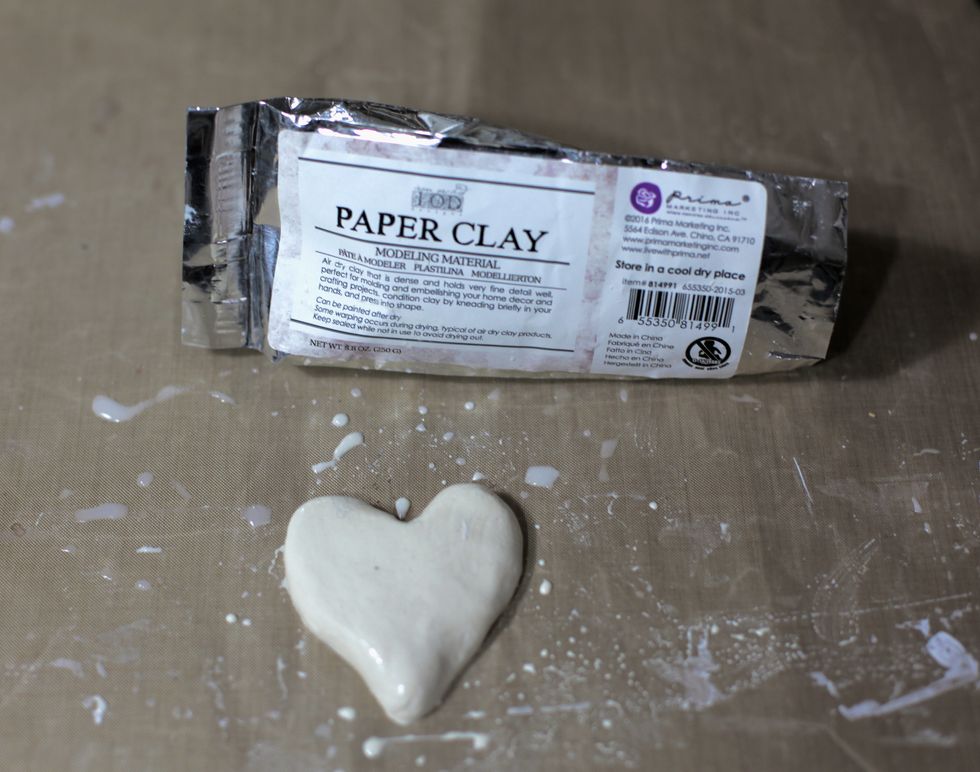 Create a little heart with the IOD paper clay and let it dry.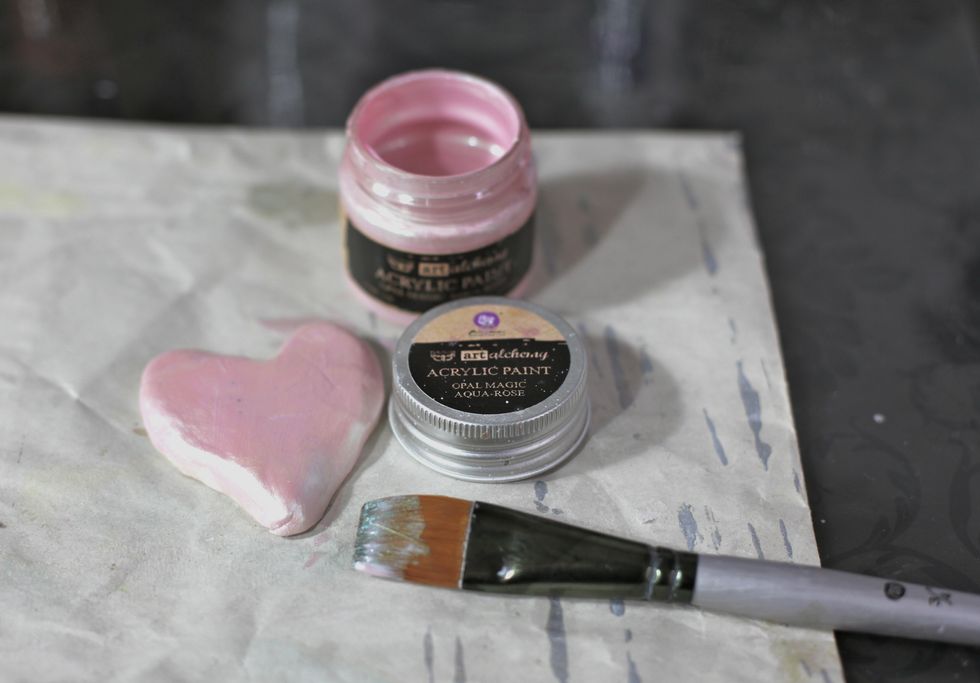 Once dry, paint the heart with Art Alchemy aqua rose acrylic paint.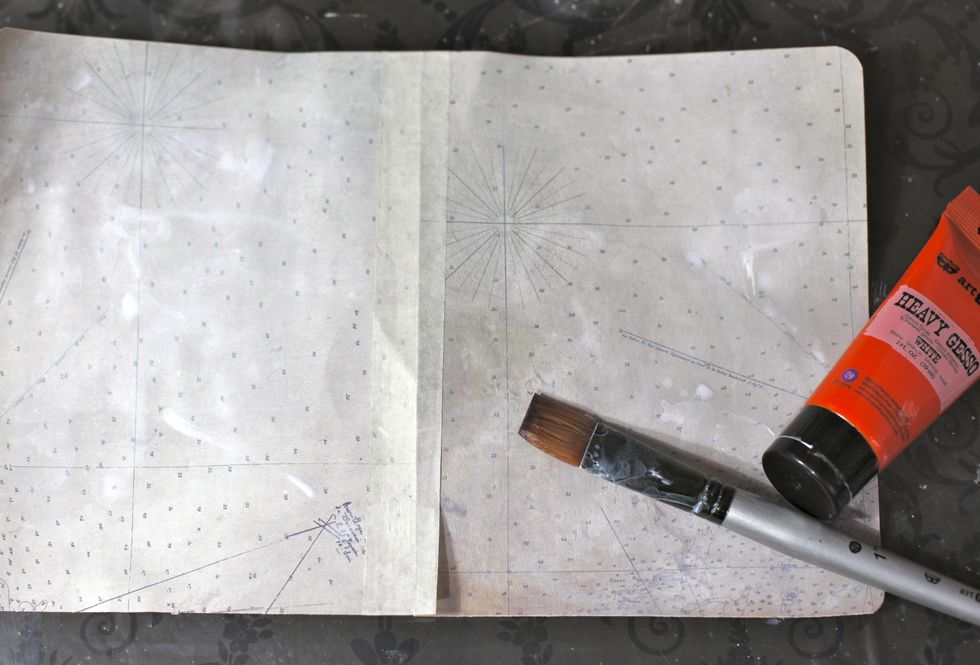 Glue your paper/pages in your book, then randomly apply heavy white gesso.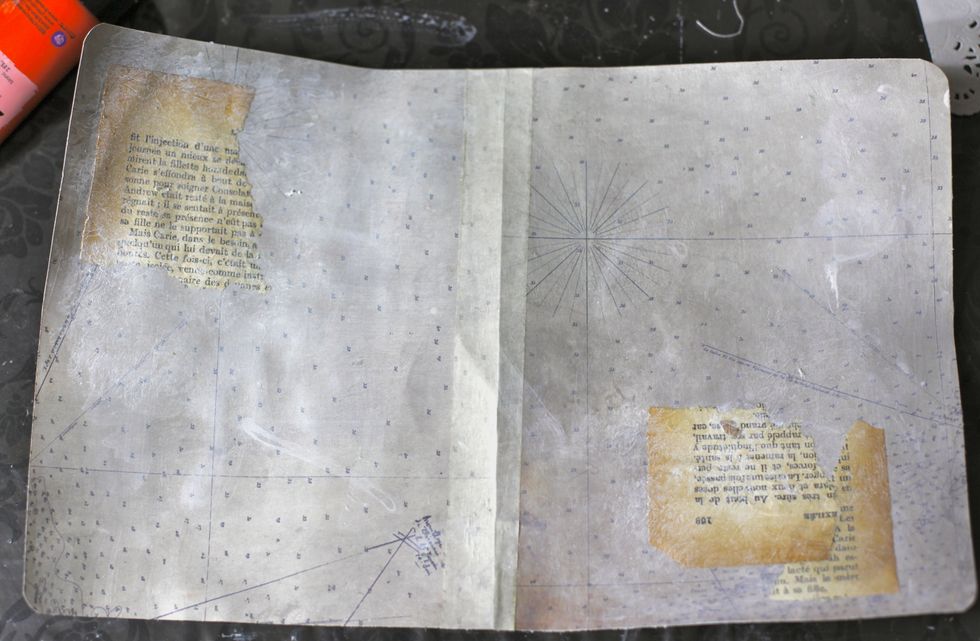 Add papers from an old book and gesso again.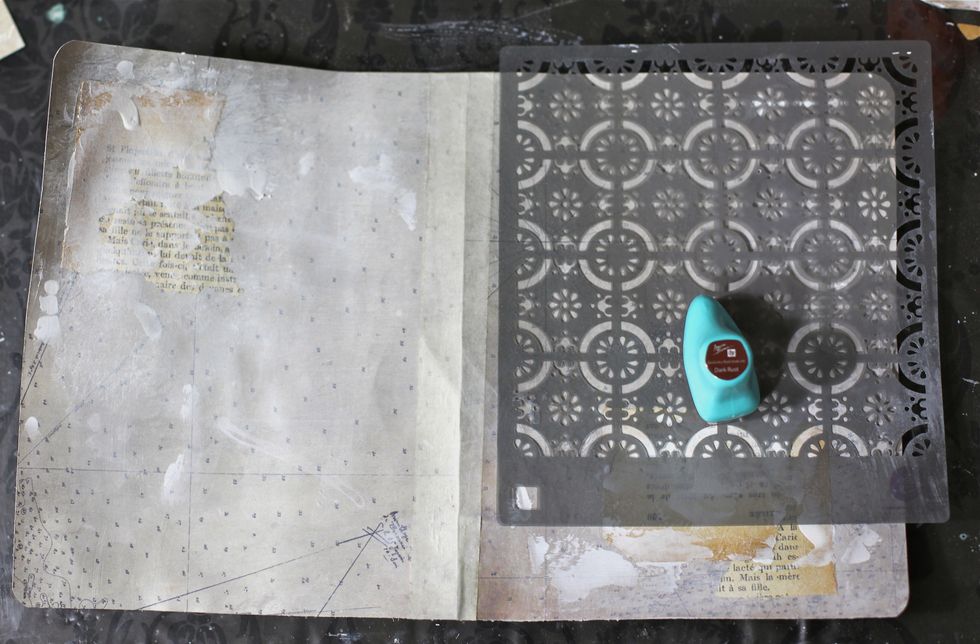 Place a stencil on the background and press Chalk Edger- Dark Rust over it.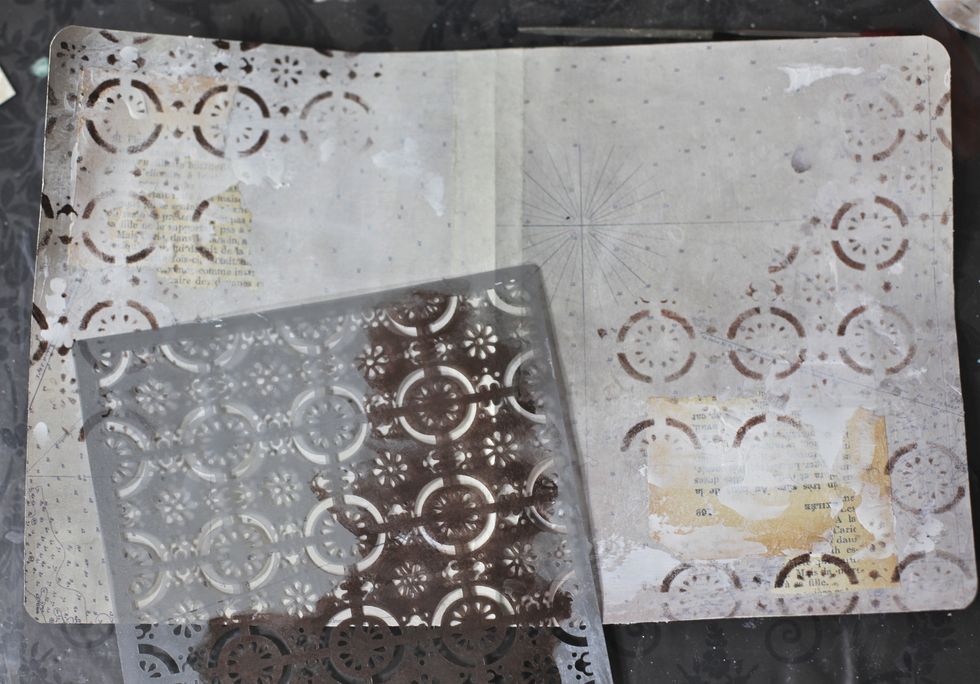 Apply randomly. Repeat step with another color if desired.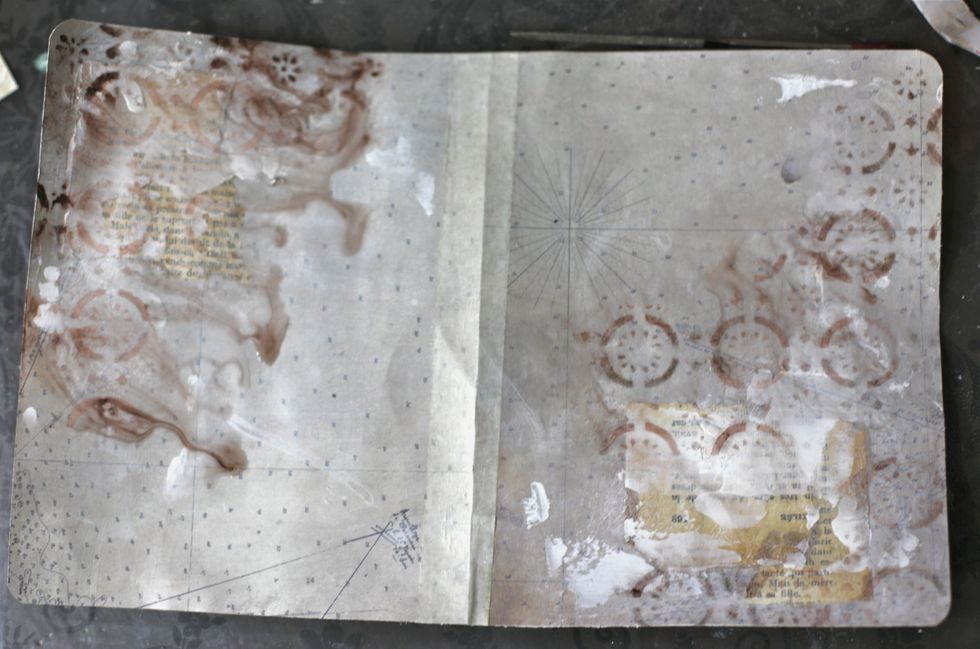 Spray water over surface to create movement with the chalk ink.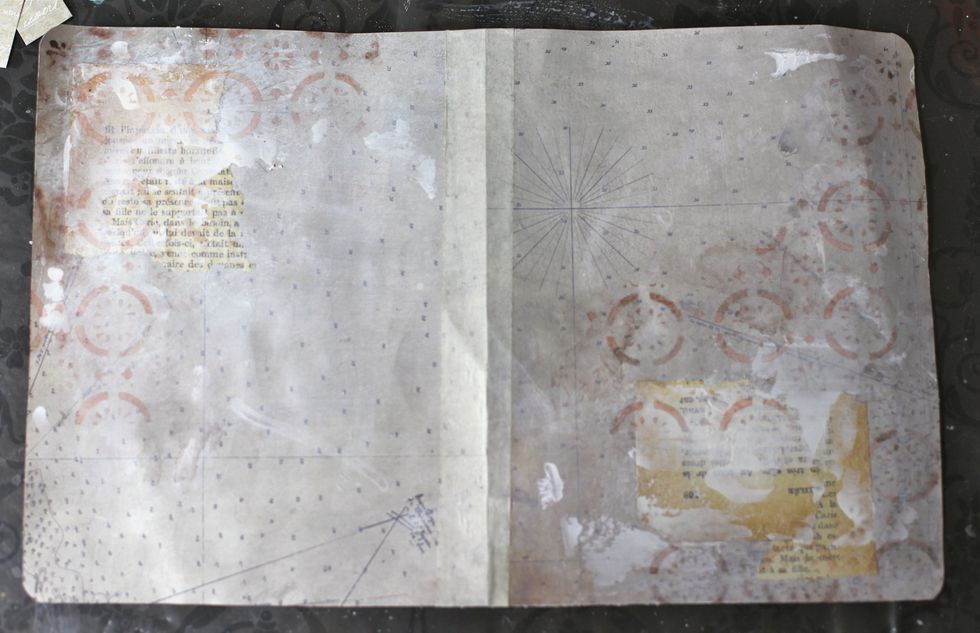 Soak up excess liquid with a cloth.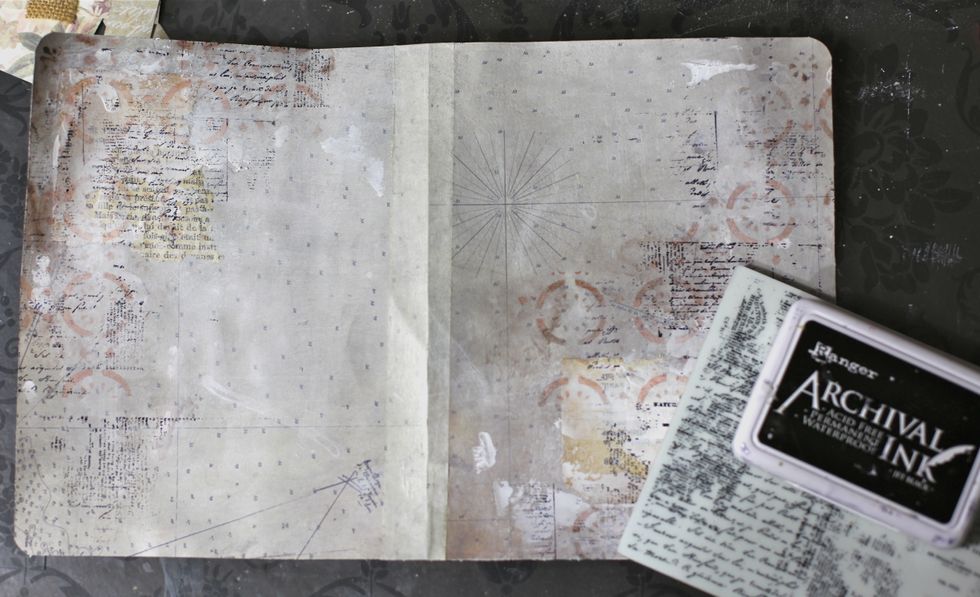 Add a text stamp randomly over the page with Archival ink.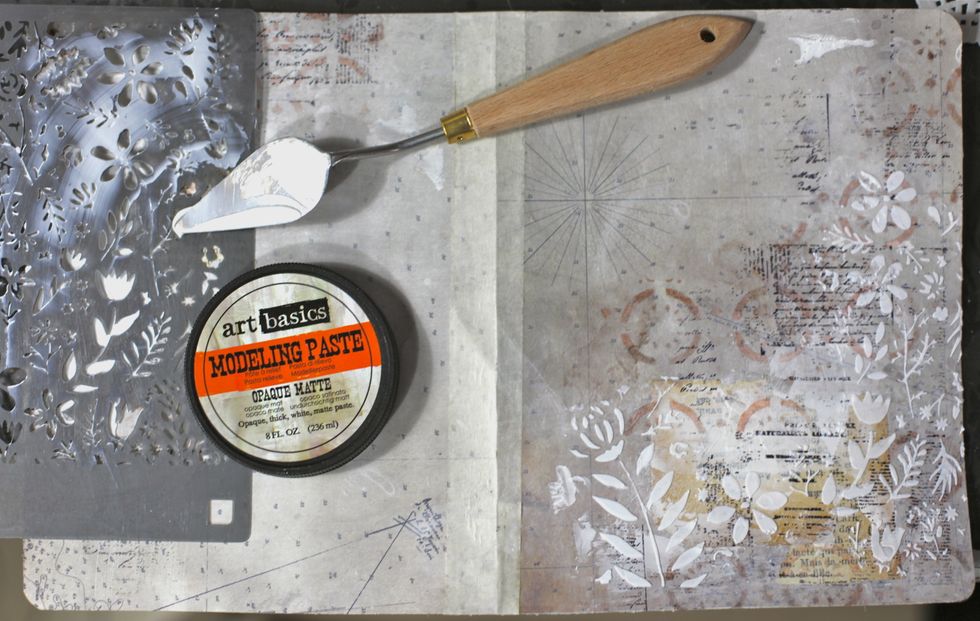 Apply Modeling Paste over a stencil of your choice.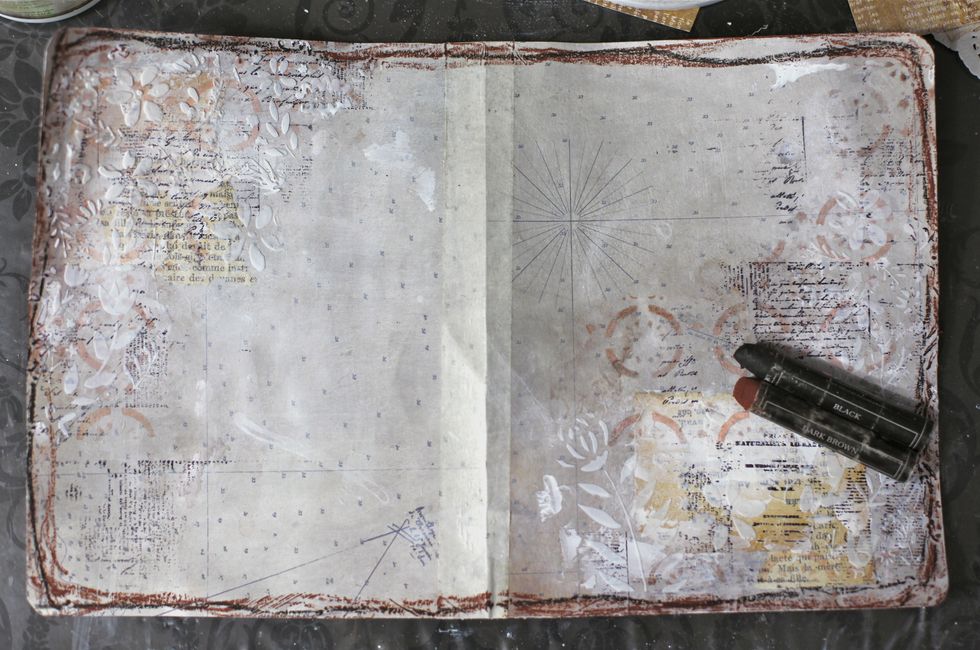 Trace around pages with black and dark brown IOD Oil Pastels.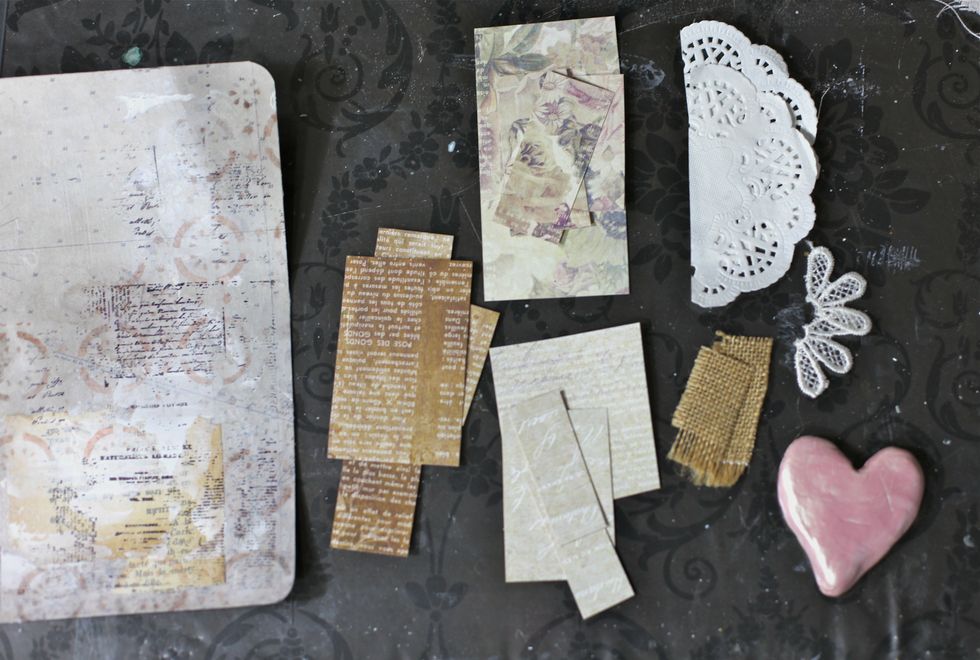 Cut little pieces of papers from the French Riviera Collection. Collect paper doilies and fabric to use on the page.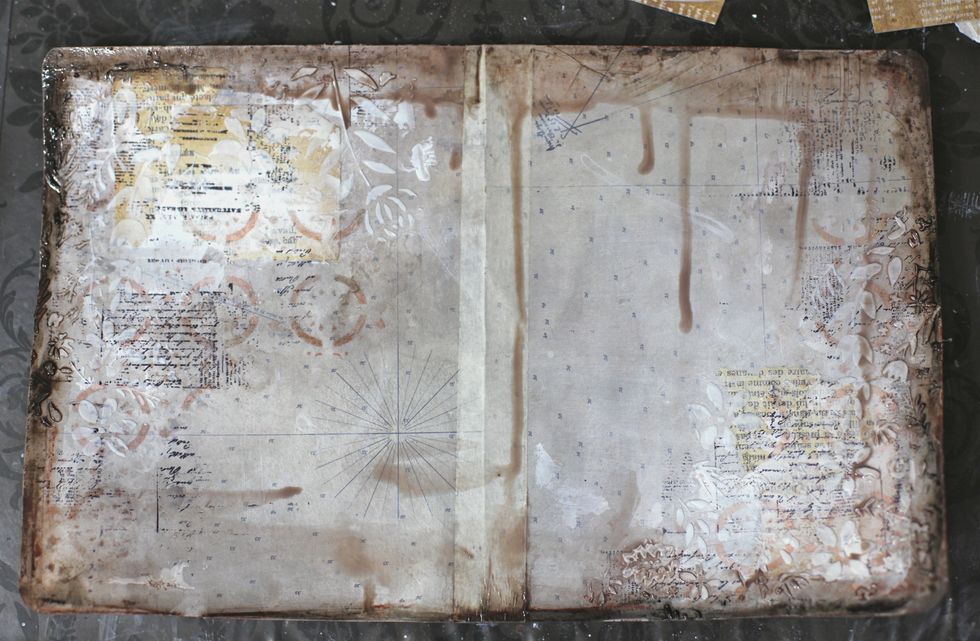 Spray water over page once again to create drips.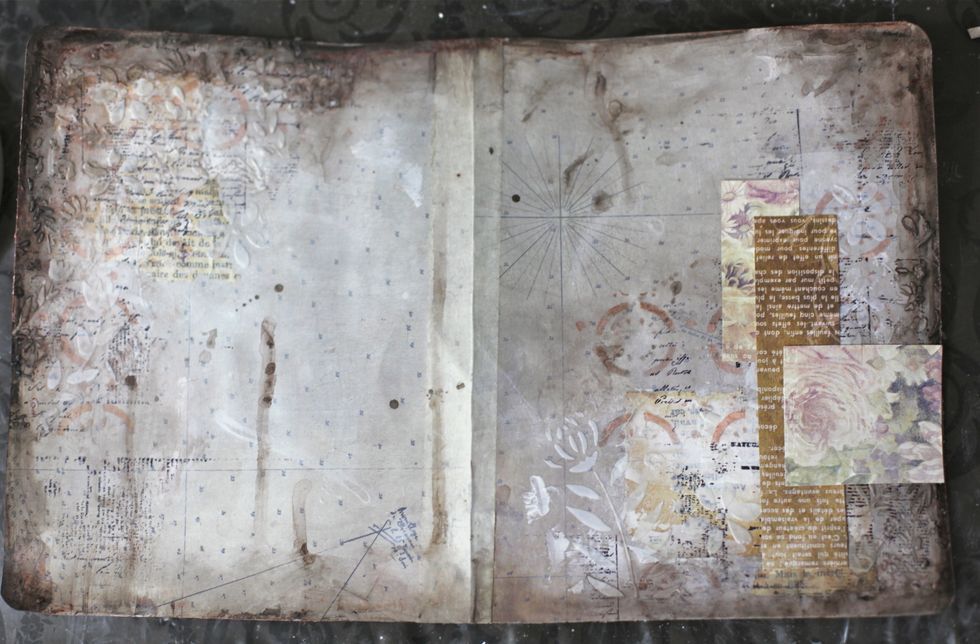 Soak up excess liquid with a cloth and start the layering.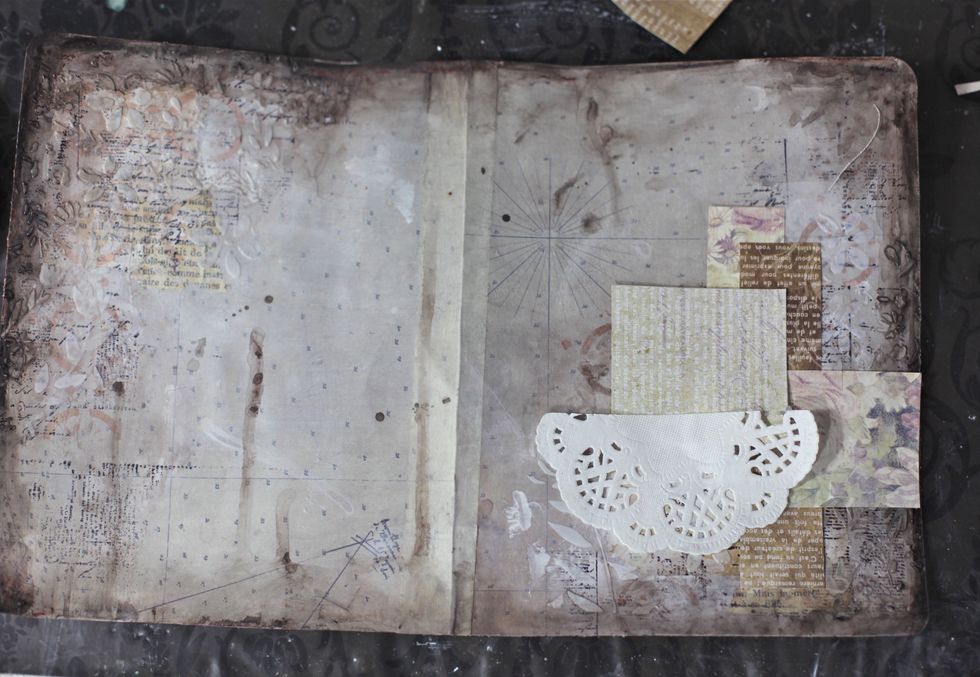 Add papers & half of a doily.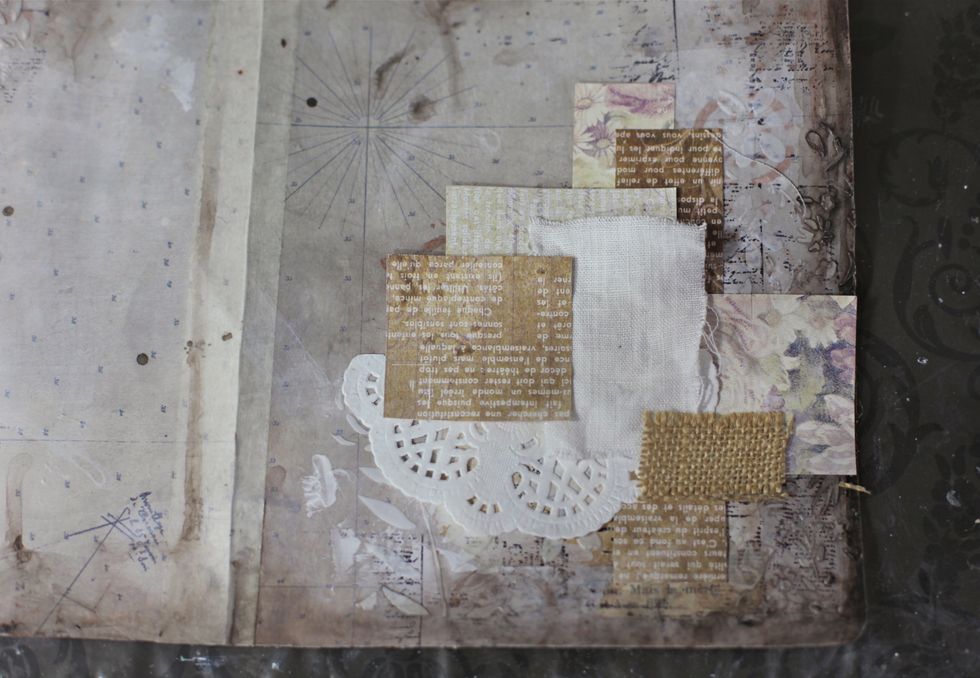 Add fabric and papers.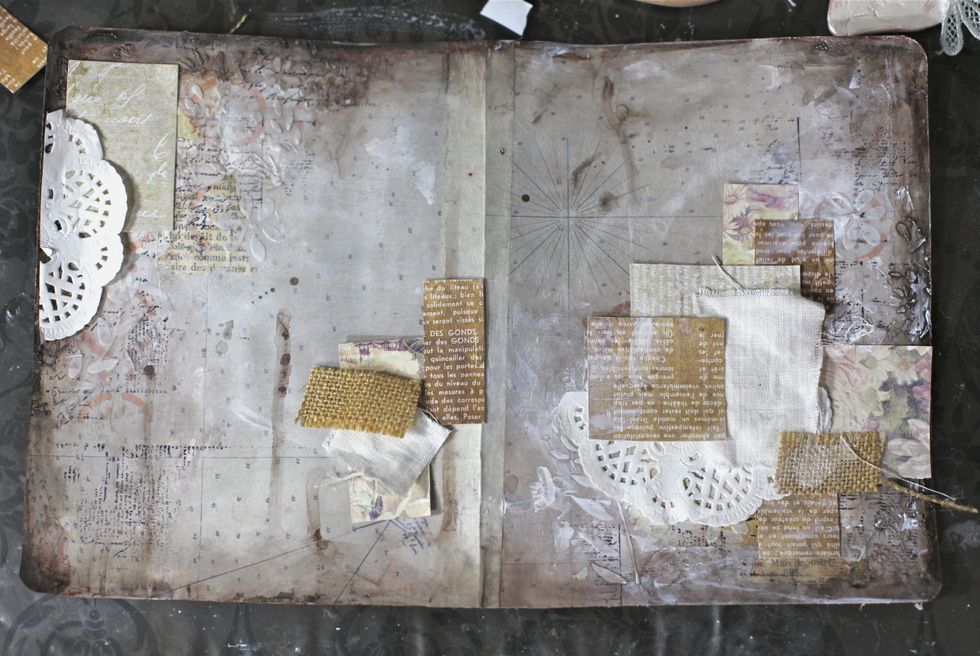 Continue to the left page...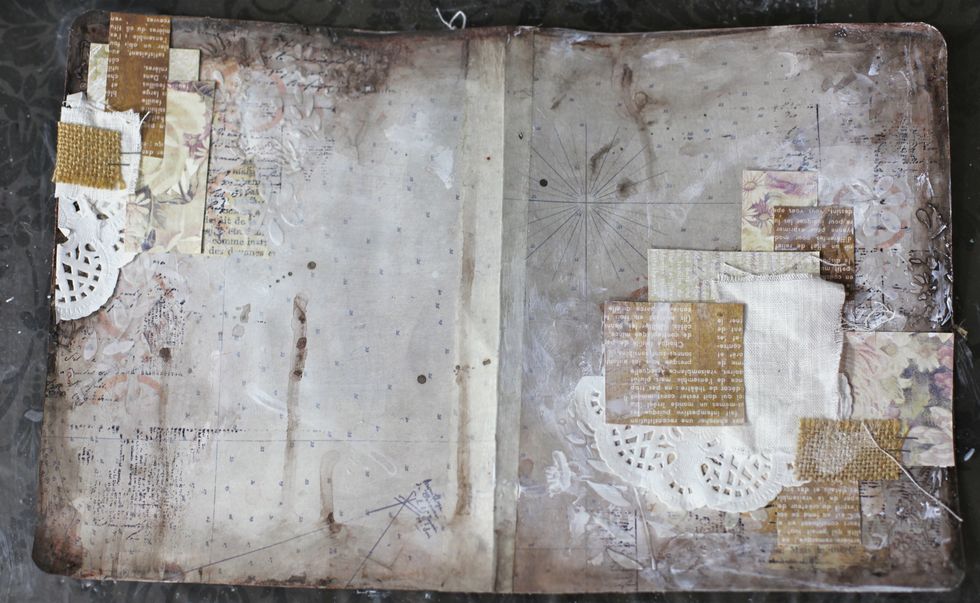 Glue pieces of papers and fabric ...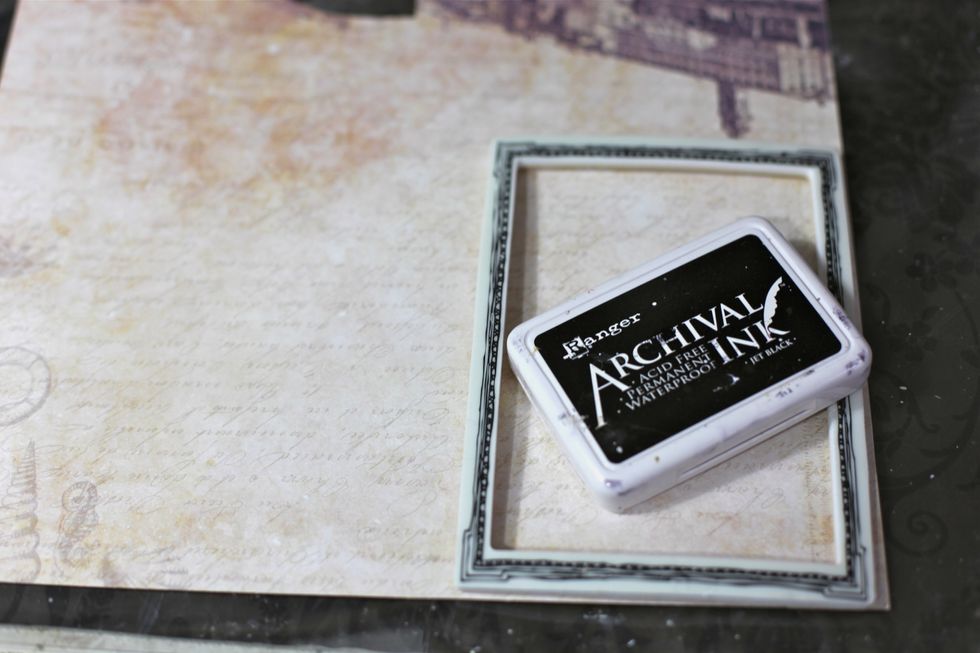 Add black ink to a French Riviera frame stamp. Stamp on paper and cut out.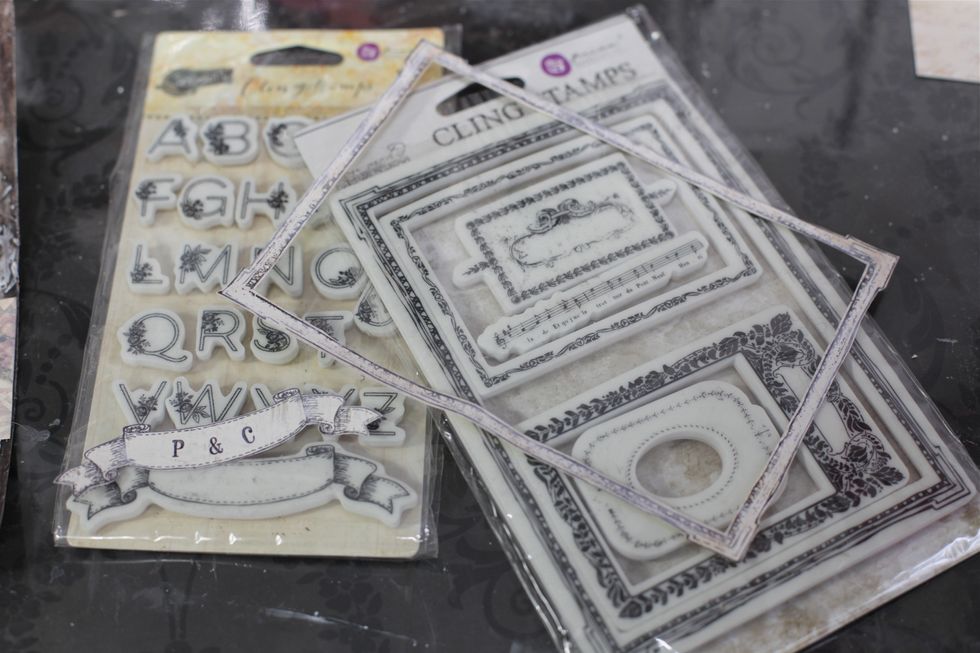 Do the same thing with the banner stamp and paper.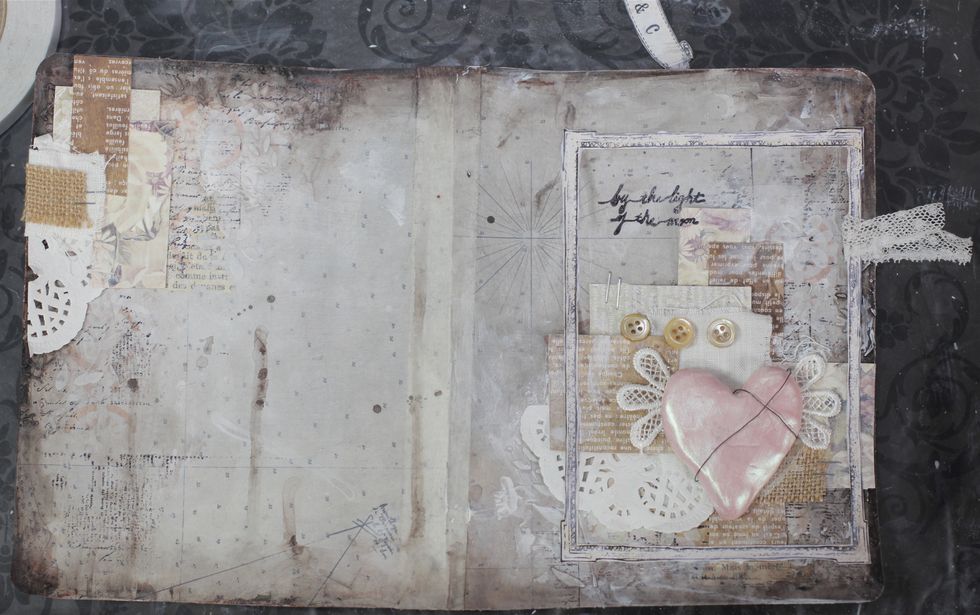 Glue the heart down first tucking trim underneath to create "wings". Add the frame. Stamp in black "By the light of the moon". Add buttons…. and the banner on the left page.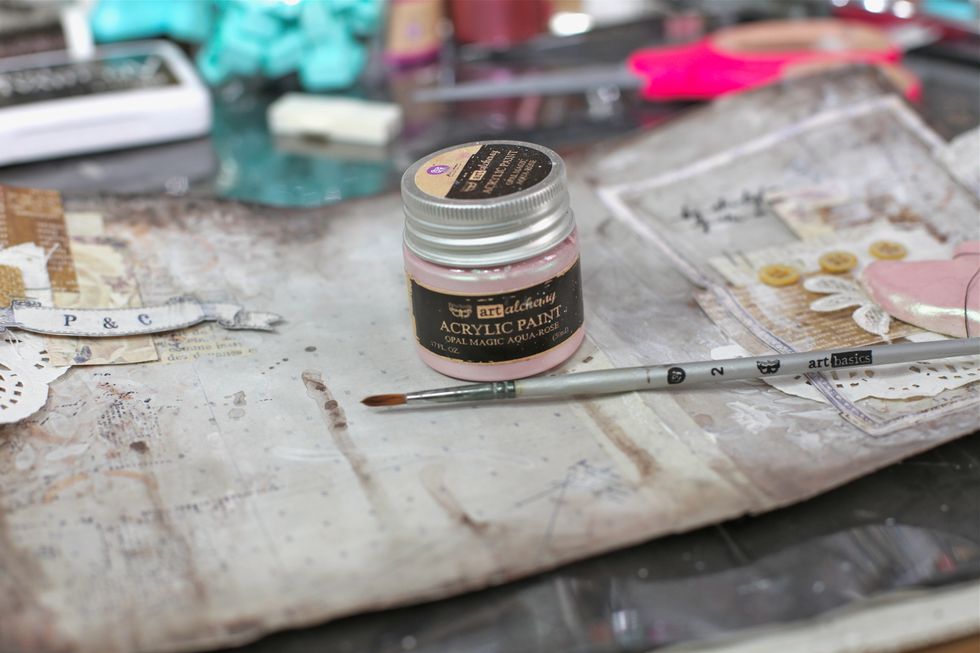 Add some paint drops of Art Alchemy acrylic paint and Color Bloom spray in Frost.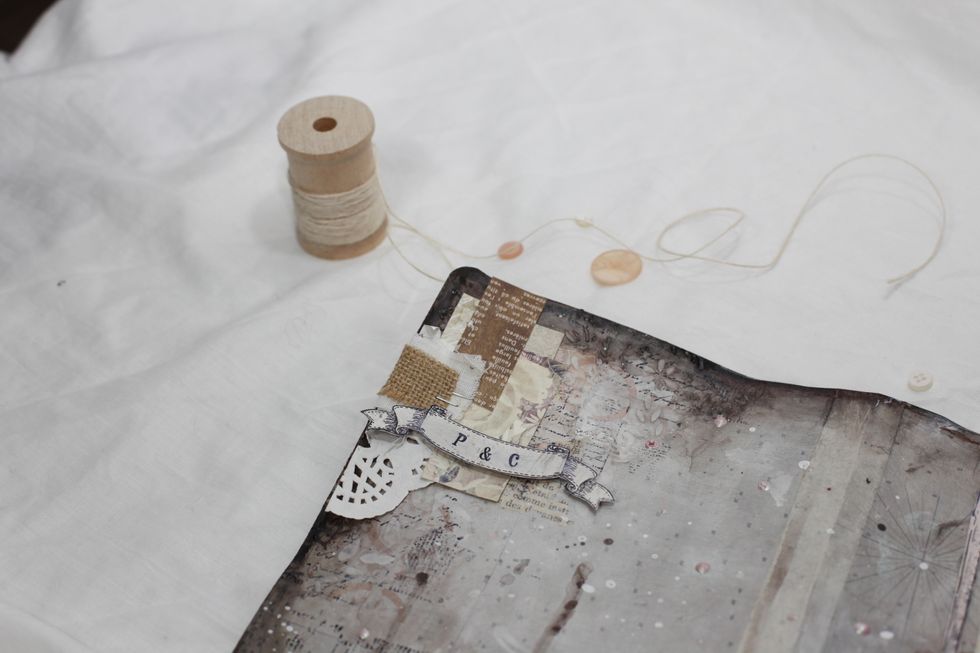 Here is a close-up of the left side.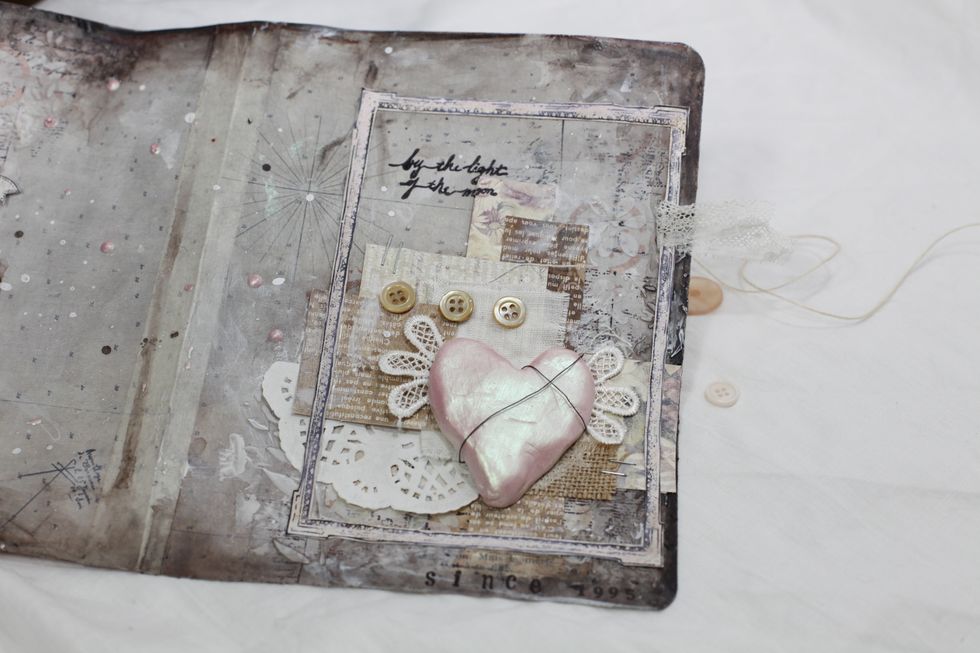 Here is a close-up of the angelic heart created!
814991.0 IOD PAPER CLAY
963613.0 Art Alchemy Paint- AQUA ROSE
990770.0 12X12 FRENCH RIVIERA
582890.0 Color Bloom Spray- Frost
963279.0 Art Basics-HEAVY GESSO WHITE
814656.0 Stencil Tile
584627.0 Stencil-Foilage Lover
814328.0 IOD Oil Pastels
814656.0 Cling Stamp- Text
814687.0 Cling Stamp -Mini-Frames
584733.0 Cling Stamp- Vintage Emporium
575762.0 Cling Stamp- Epiphany
583019.0 Daisy Trim
890995.0 Chalk Edger- Black Coal
891084.0 Chalk Edger- Branch Bark
584696.0 Paper Doiles - White
582890.0
Prima Marketing
Prima Marketing, Inc. is an established leader in flower embellishments in the scrapbooking and crafting industries!