How to create an art journal page with a personal touch
Create an Art Journal Page With a Personal Touch
1
First of all, choose your inspirational word, and using black archival ink stamp. I then stamped a very old image I've had forever. So sorry I can't remember what company it's from.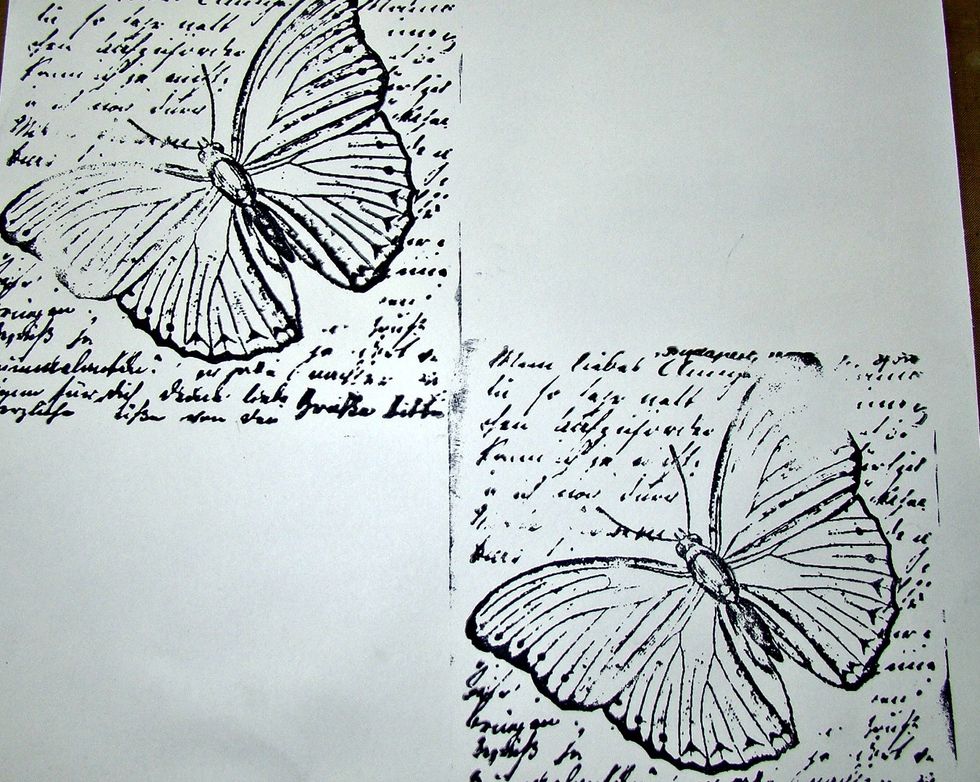 I then wanted my butterflies to be 3D so I stamped 2 more images on a different piece of cardstock.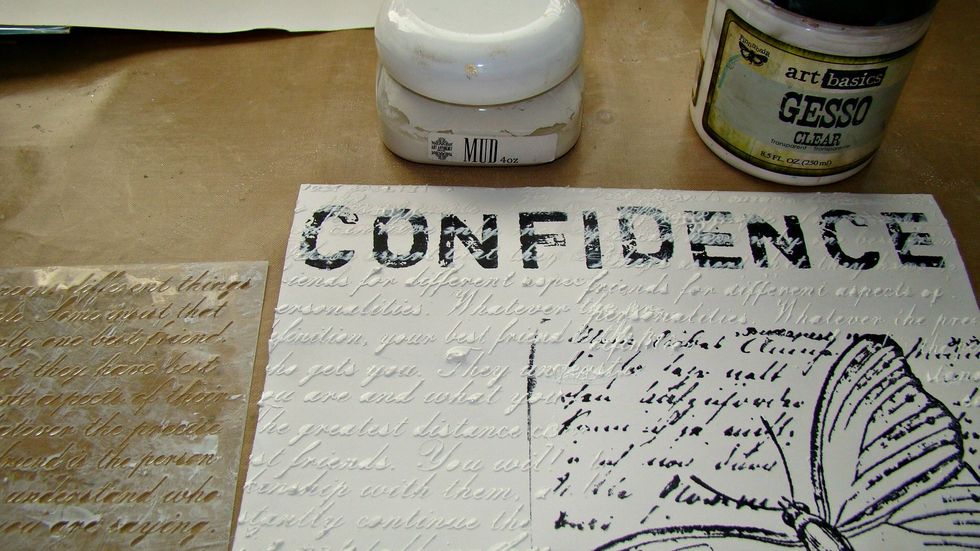 I used a script stencil and over my word I ran clear gesso, so it added the texture of the stencil but didn't take away from my title. Used Mud Paste for the rest of the page.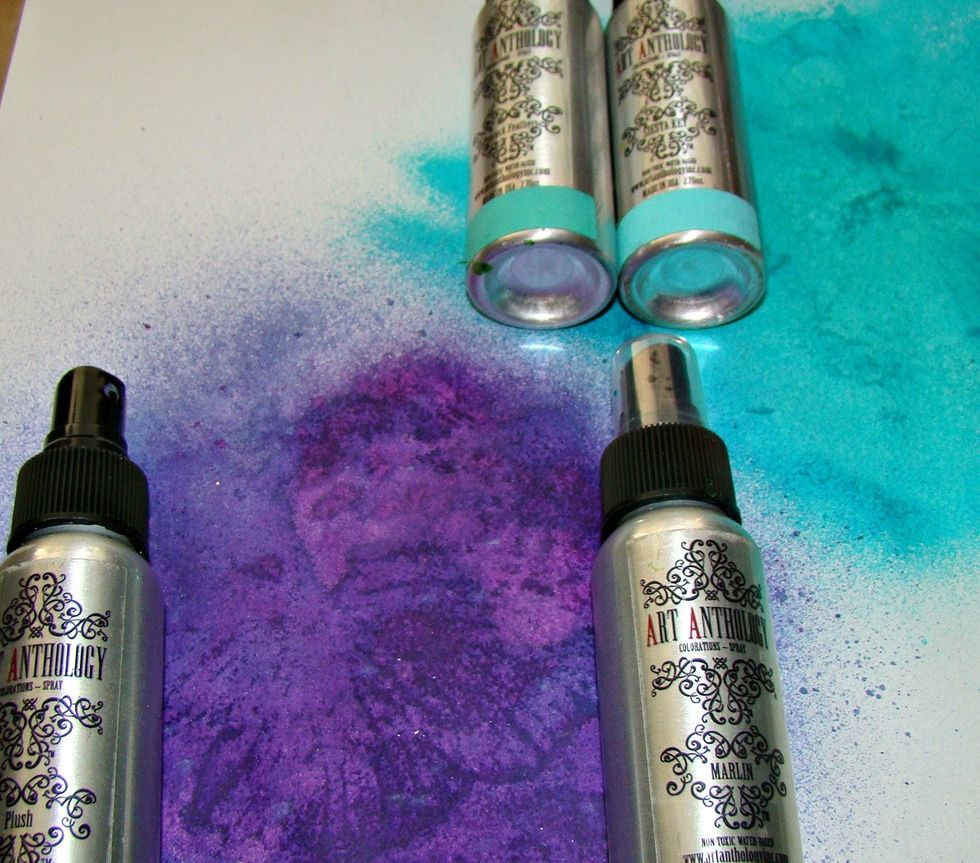 On the back of the two additional stamped butterflies, spray your Colorations in your choice of pretty colors.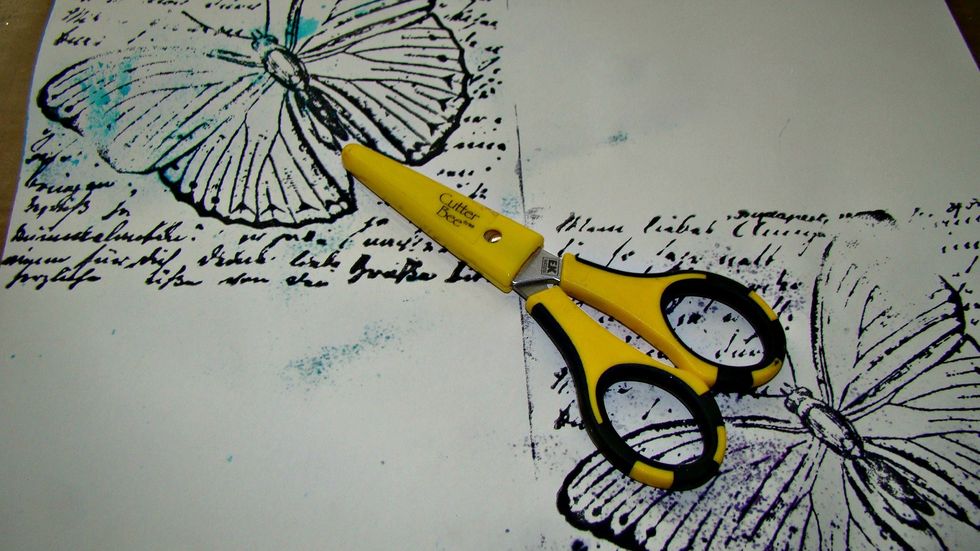 Cut out your two extra butterfly images.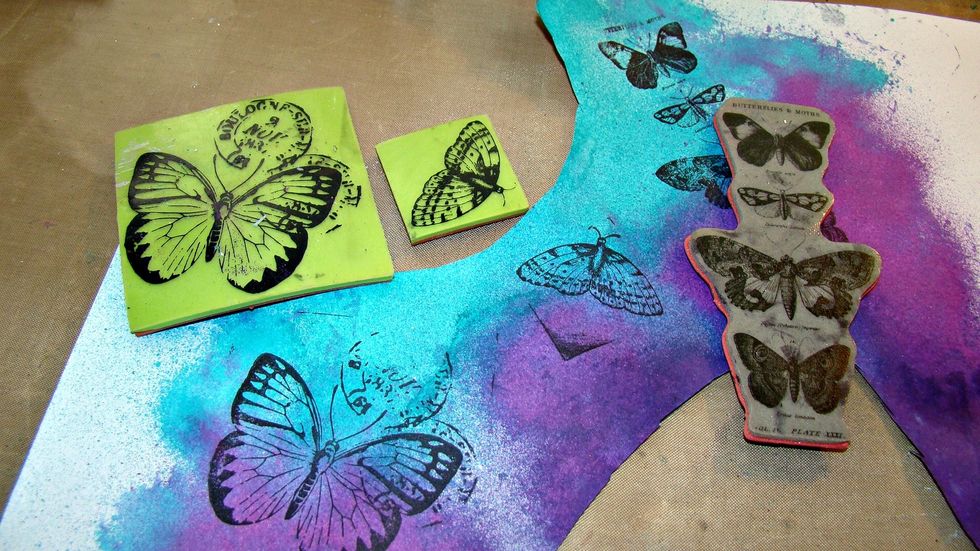 Don't waste that paper with all those pretty sprays, Let's stamp some more smaller butterflies and once dry cut them out and put aside.
Here they are waiting to be placed on the journal page.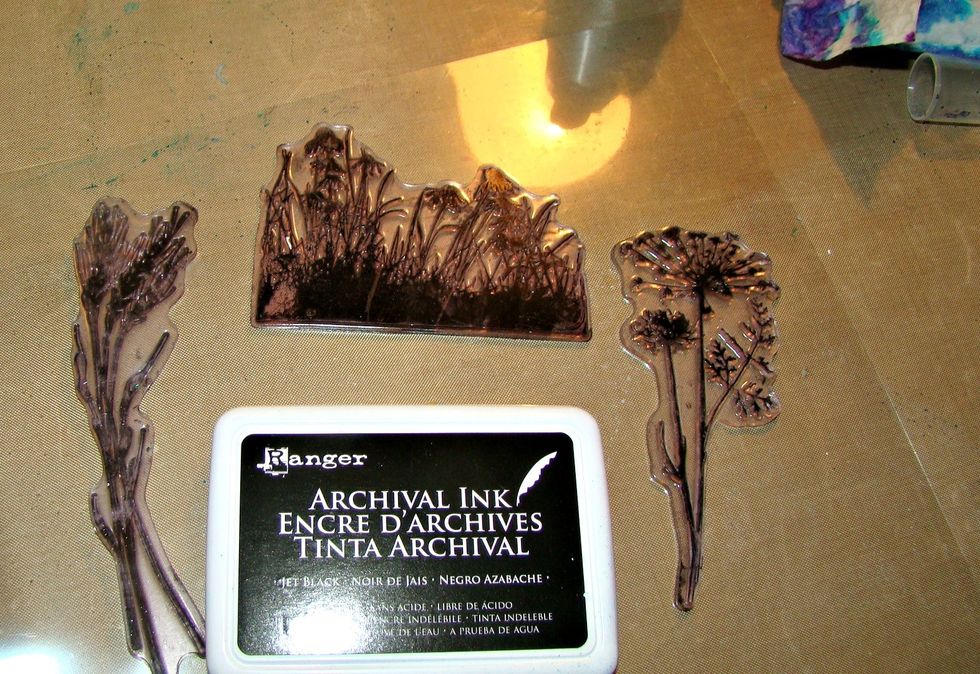 Take a piece of clear acetate and stamp some floral images, make sure your ink is completely dry and then cut around the images to add to your journal pages.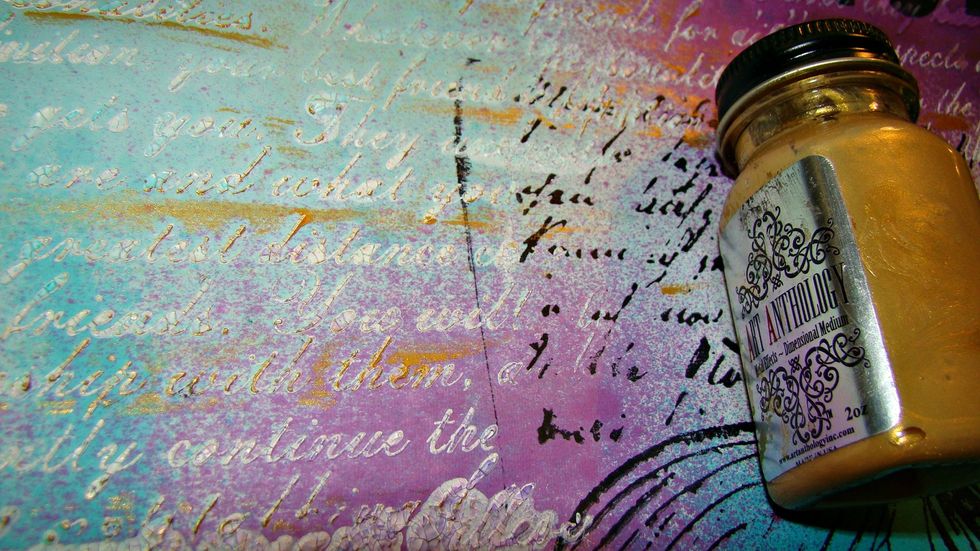 Take Metal Effects in Gold and give your page a nice swipe here and there over the tops of your stenciled script for dimension.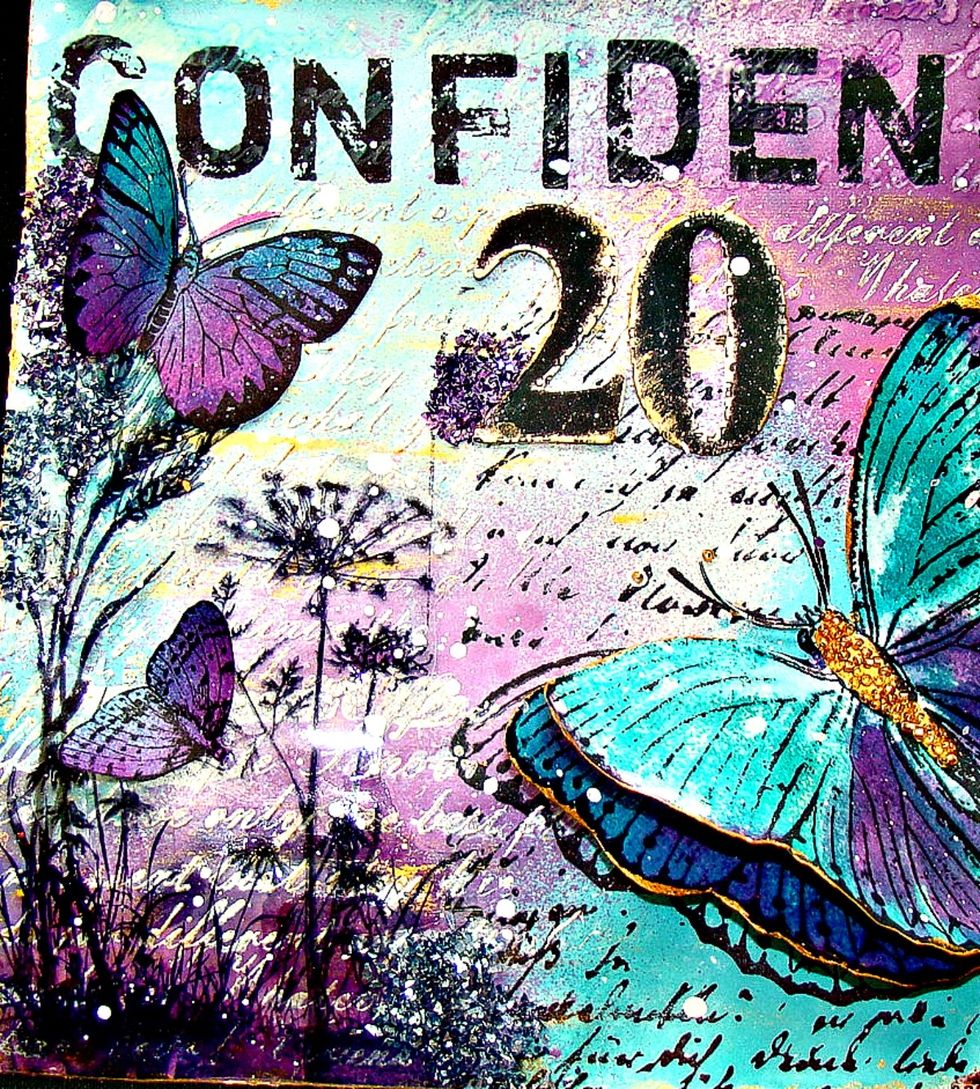 Here's a closeup of the stamped acetate that was applied using Glossy Accents to the page.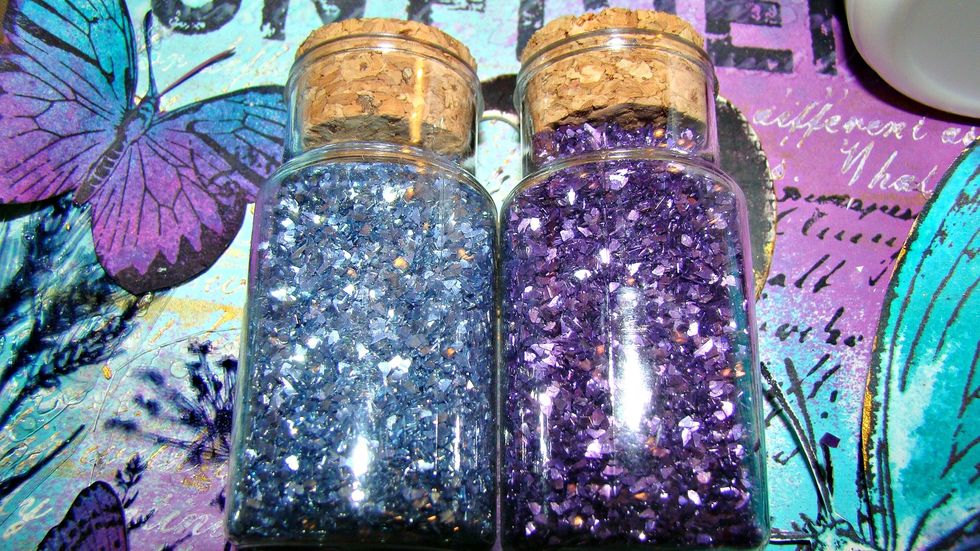 Now let's add some bling in coordinating colors, Using 3D Gloss Gel to adhere I added these pretty German Glass Glitters to the page.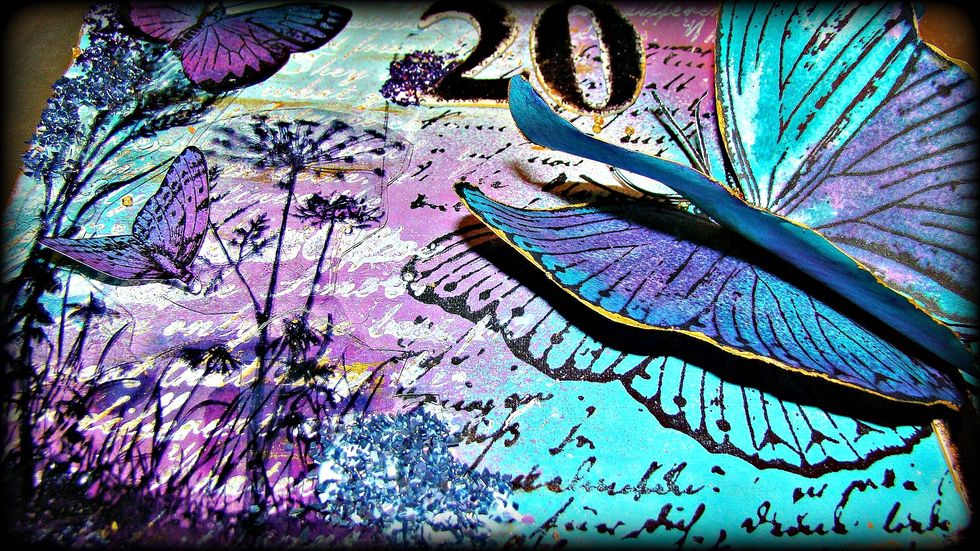 Take your Metal Effects Gold and edge your chipboard numbers and edges of your butterfly wings.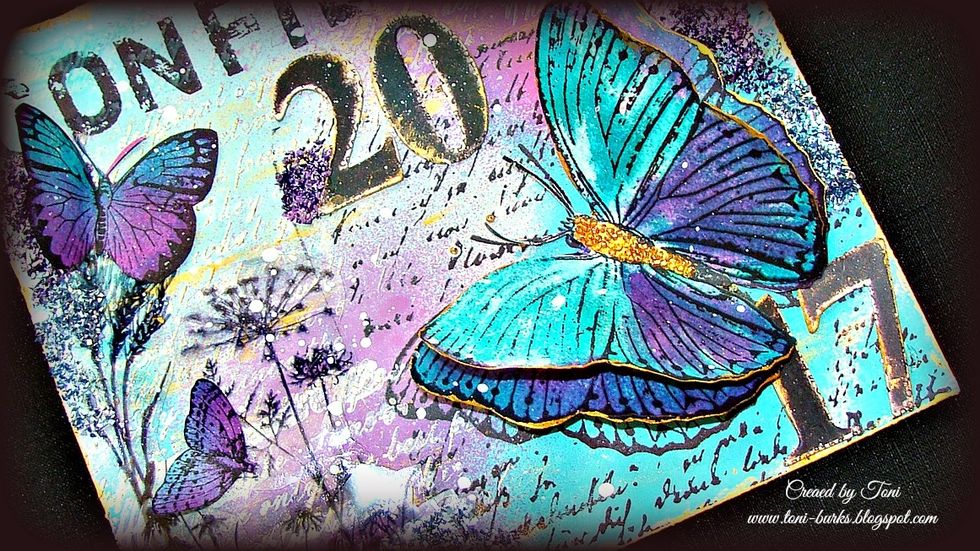 For the center of the large butterfly I painted it with Metal Effects Gold and then sprinkled seed beads in gold also.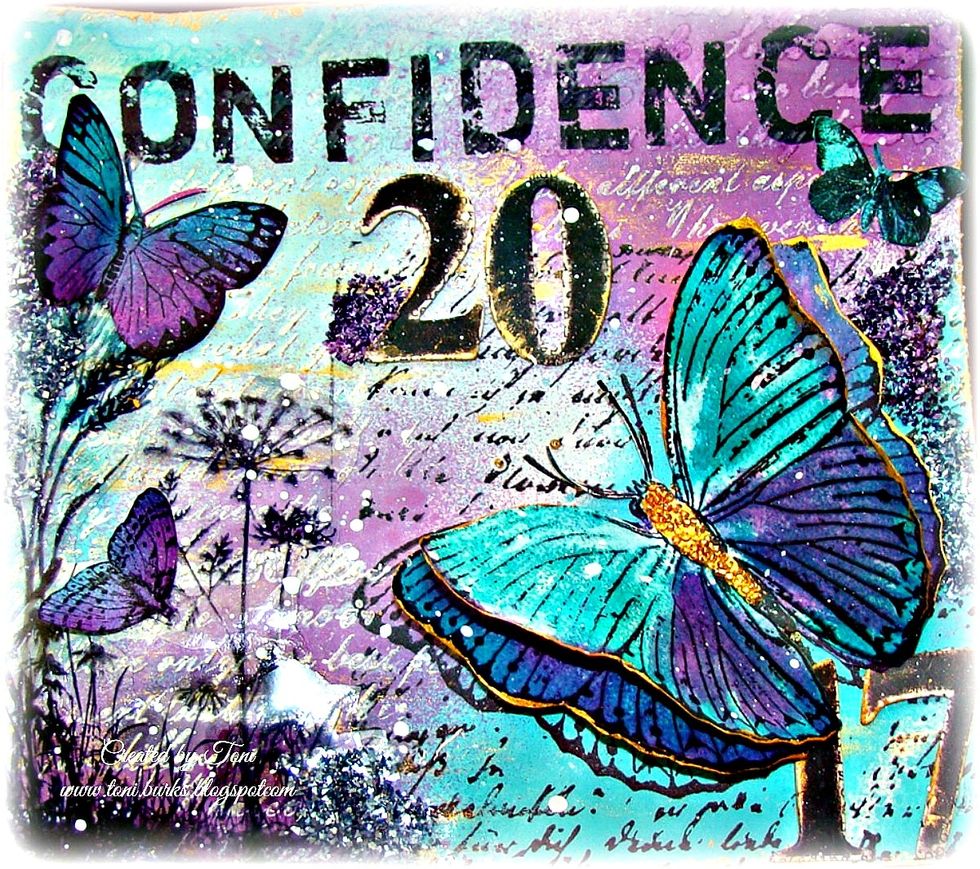 Attach your smaller butterflies and splatter water-downed white gesso over the top of your page for more interest.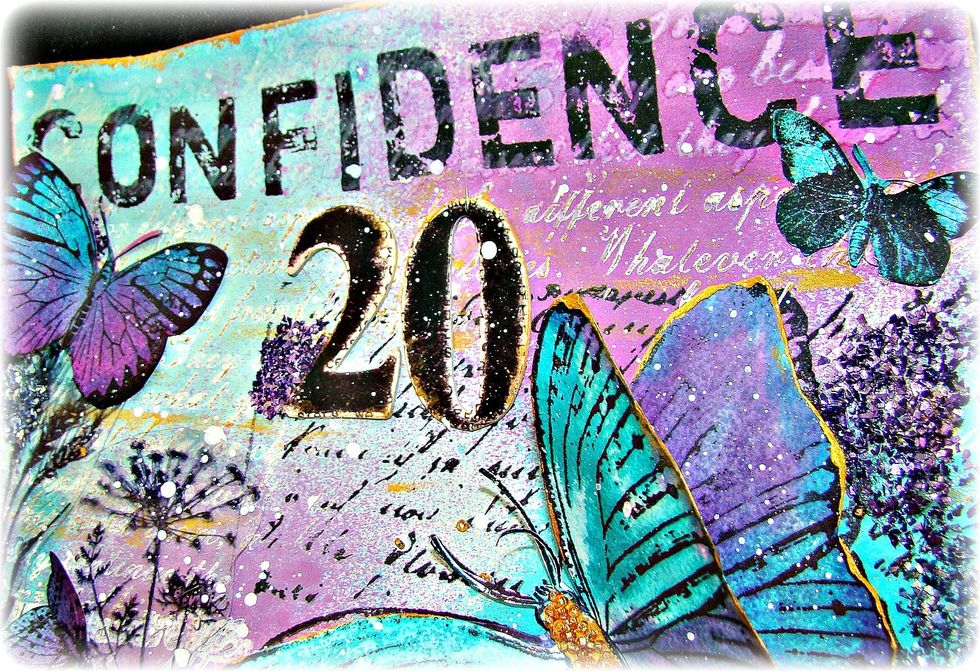 And there you have it my "Confident" journal page. Wishing you a spectacular creative 2017. I would like to encourage you to create with confidence, try new ideas and techniques, think out of the box!
Card stock of choice
Clear Gesso
AA Mud Texture Paste
Colorations-Peacock Feathers, Siesta Key
Colorations - Marlin, Plush
Metal Effects - Gold
Black Archival Ink
Stencil of choice
Stamp Images, I used butterflys
Clear Acetate
Art Anthology
Art Anthology is a manufacturer of dimensional mediums.\n\nCome chat with us in our Facebook Group: Art Anthology Adventures in Art