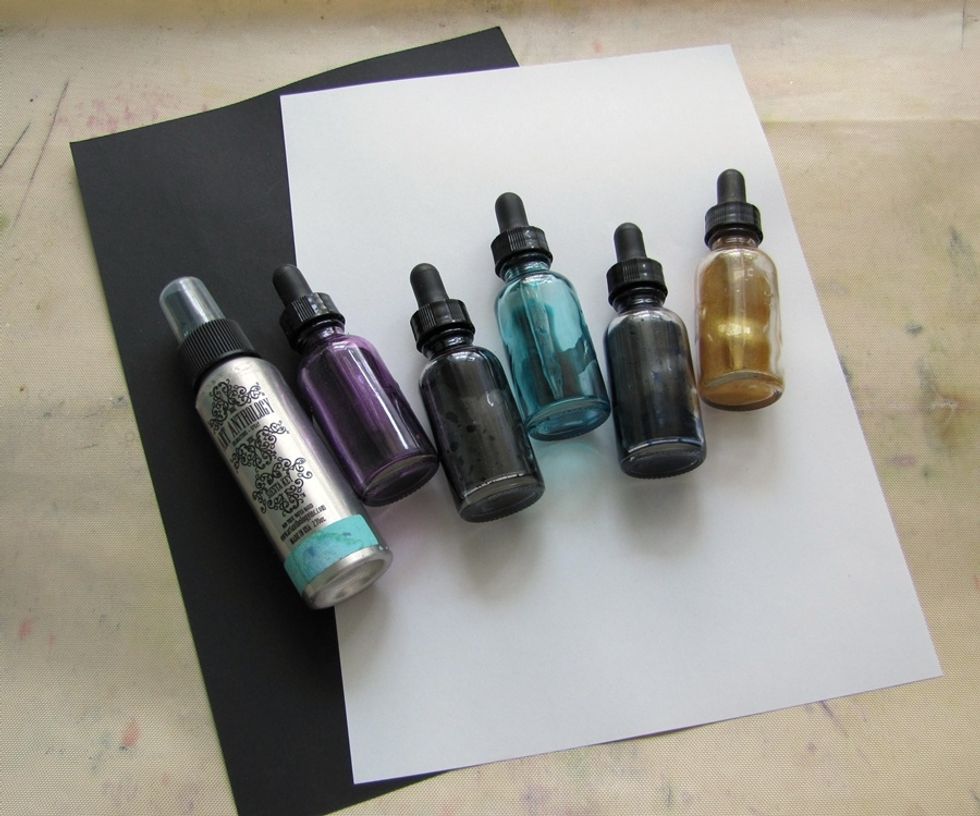 Prepare your papers , Coloration Spray and Minxs
Create some interresting, watercolor-effect background, by randomly splashing minxs, coloration spray and a little bit of water.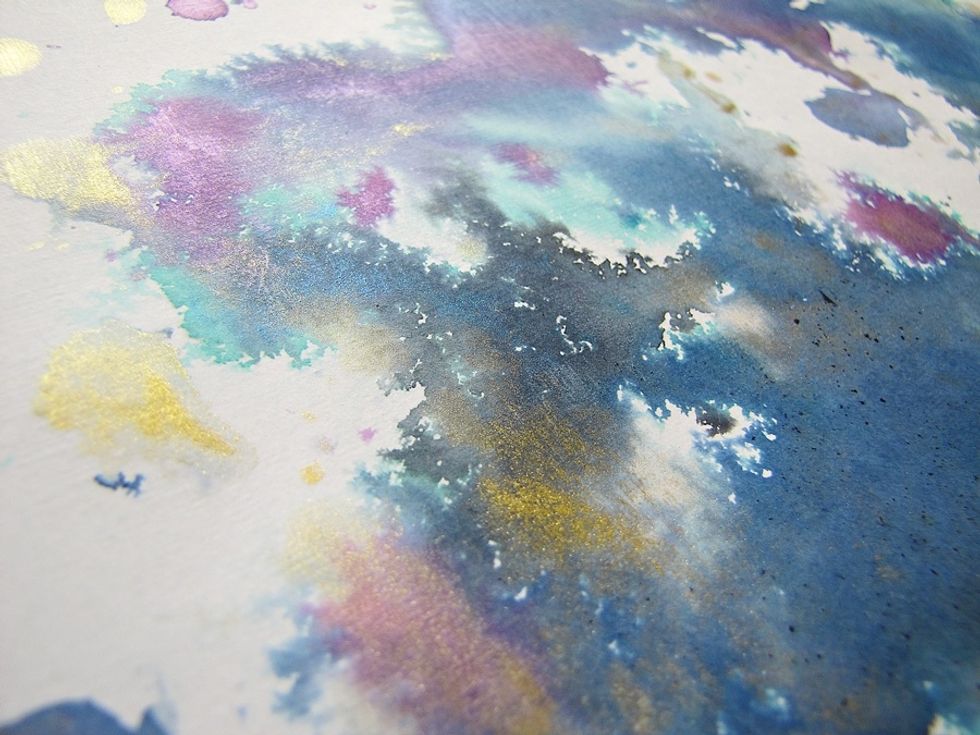 Let it dry.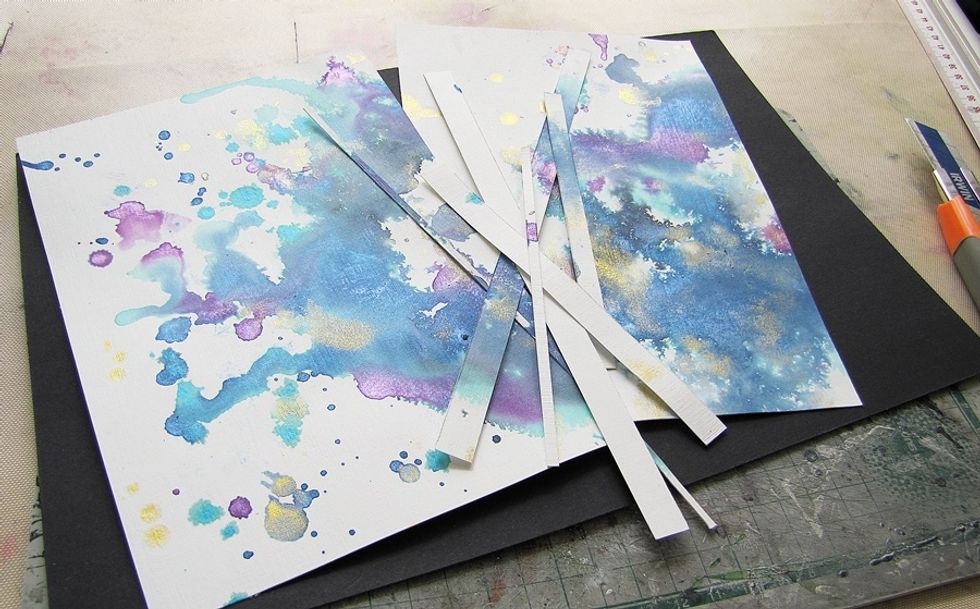 When it's dry, just cut it for two pages.
Glue it on the black paper.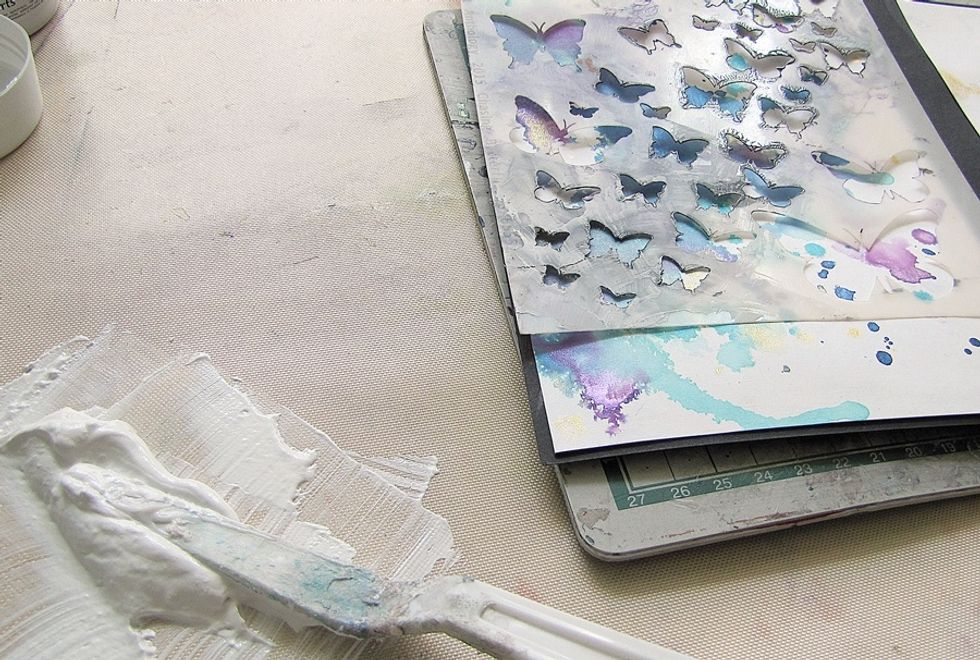 Create some texture, by using Chasing Butterflies Art Anthology Stencil and Texture paste.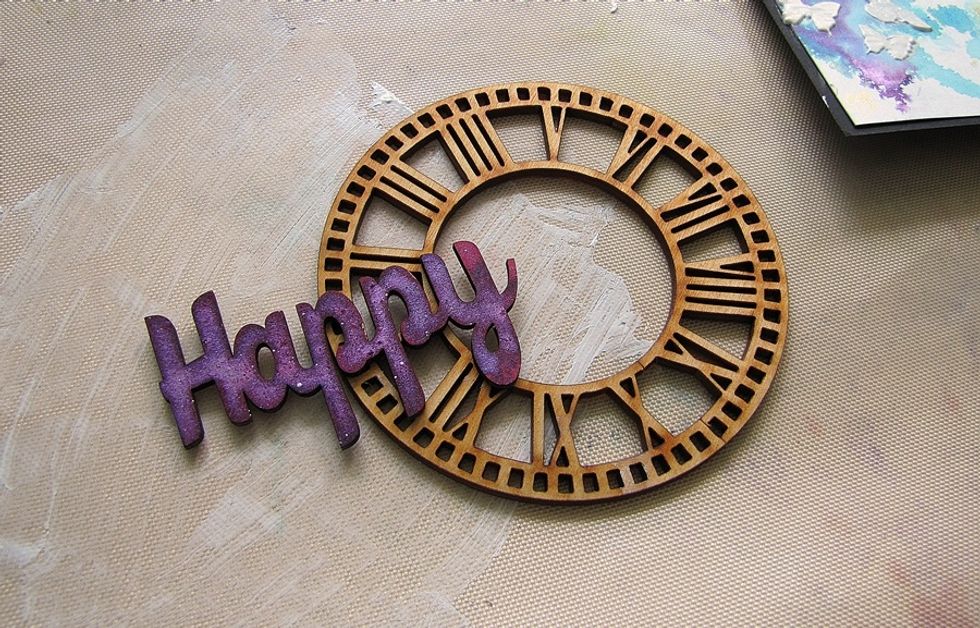 Prepare wooden embelishments. Paint it with Minx.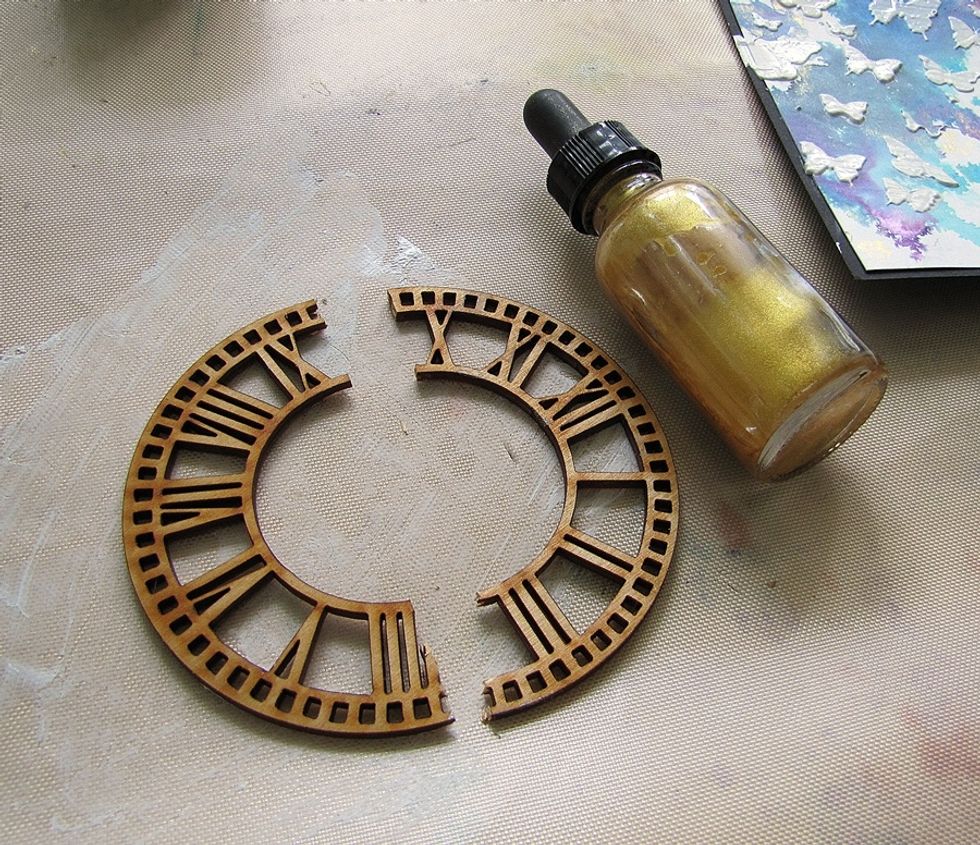 I decided to break it. Painted a little bit with Gold Dust.
Prepare some stamps, I used one of my butterflies stamps.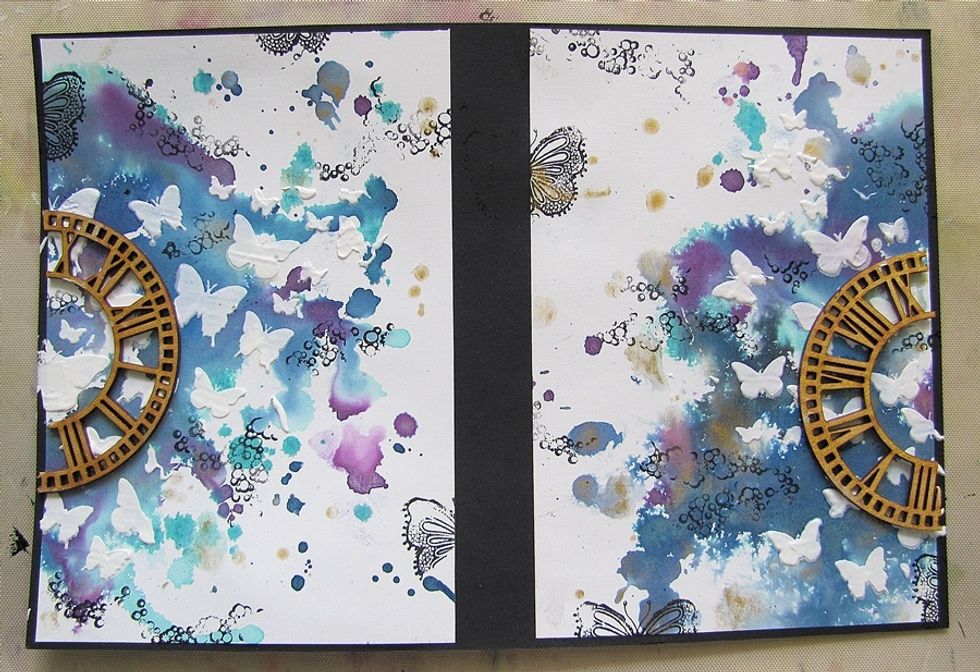 Add some stamps here and there to make your pages more interresting. Put the embelishments on the pages.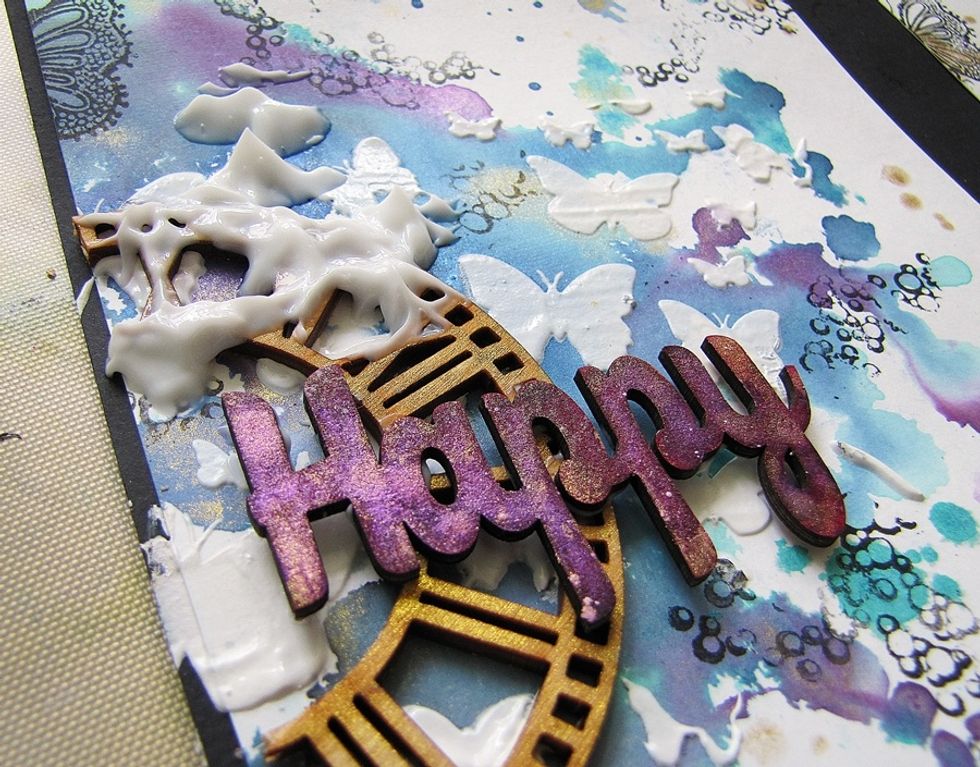 Add the tittle and some gel medium.
on both pages.
Add some microbeads.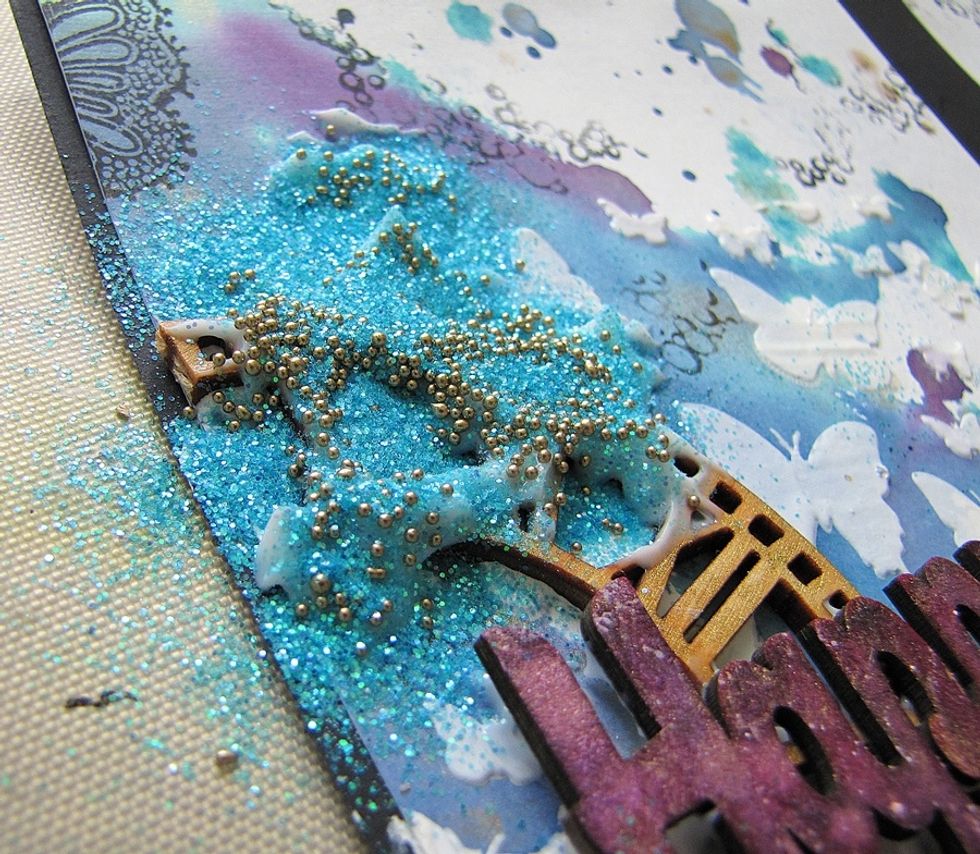 And glitter.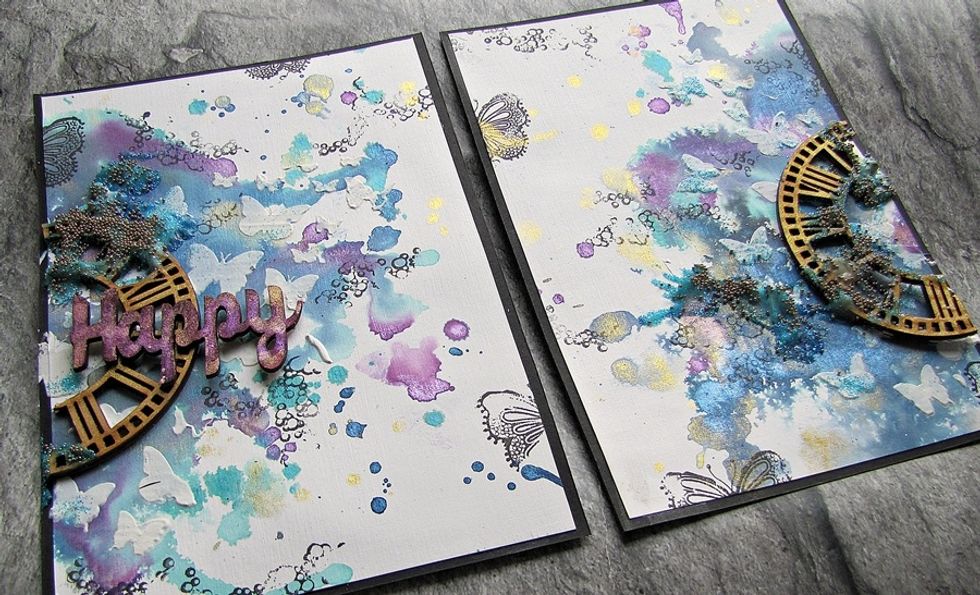 When it's dry, just remove the excess of beads and glitter. It's done.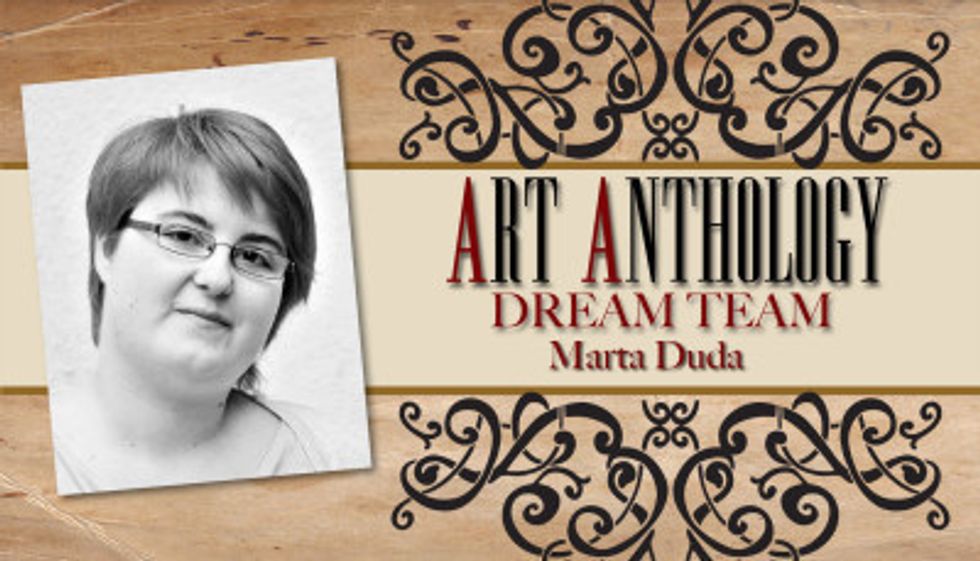 Thank you for stopping by, Marta De.
White watercolor paper or cardtock
black cardstock
Minx Shimmering Inks:
Gold Dust, Panache, Midnight, Majestic, Stargazer
Glass microbeads
Gel Medium
Modeling Paste
Palette Knife
Melissa Frances wooden embelishments
Glitter
Black I Ink and some stamps
Chasing Butterflies Stencil
Siesta Key Coloration Spray
Art Anthology
Art Anthology is a manufacturer of dimensional mediums.\n\nCome chat with us in our Facebook Group: Art Anthology Adventures in Art