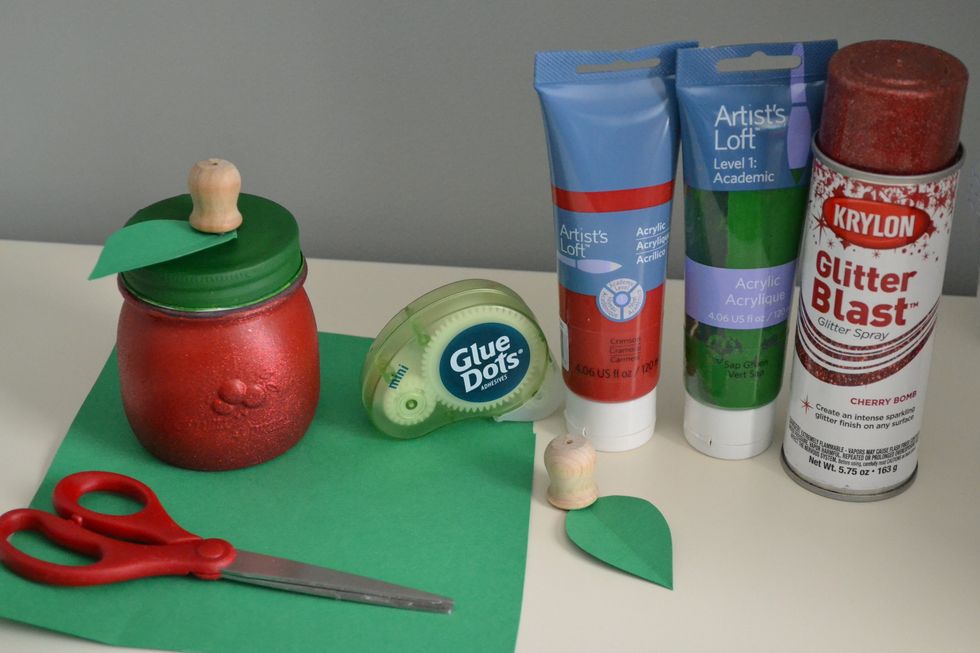 Here's an image of all the supplies you will need.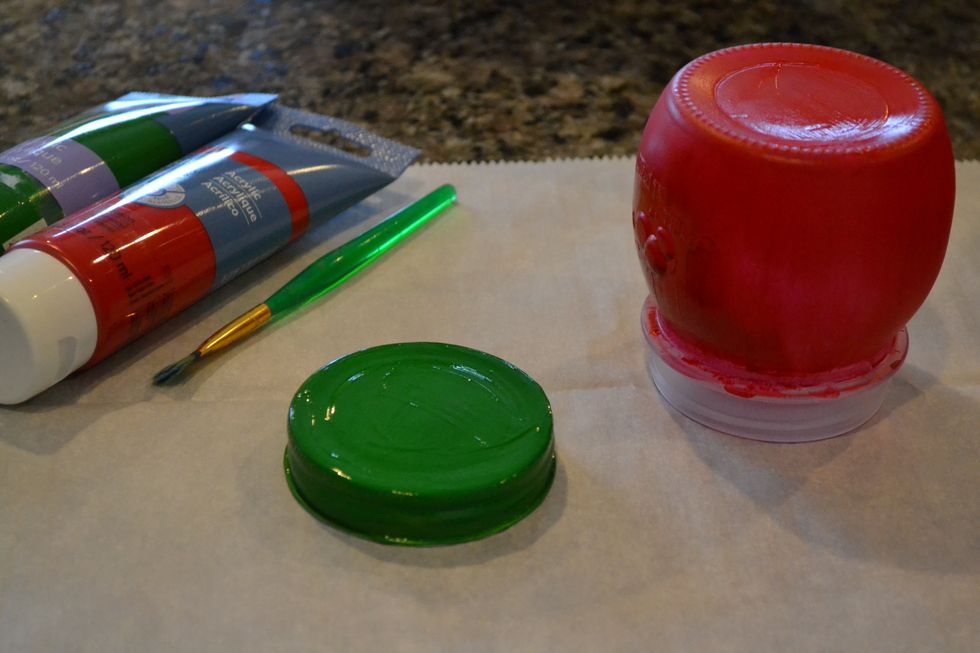 Separate the lid from the jar. Paint the jar red and then the lid green. You will need to do at least 2 coats of paint on the lid and 2-3 coats of paint on the jar. Allow each to dry before repainting
Once both have dried place a glue dot on the bottom of the wooden knob. Cut a leaf shape out of your green construction paper and place leaf on knob. Place another glue dot on leaf and press to jar.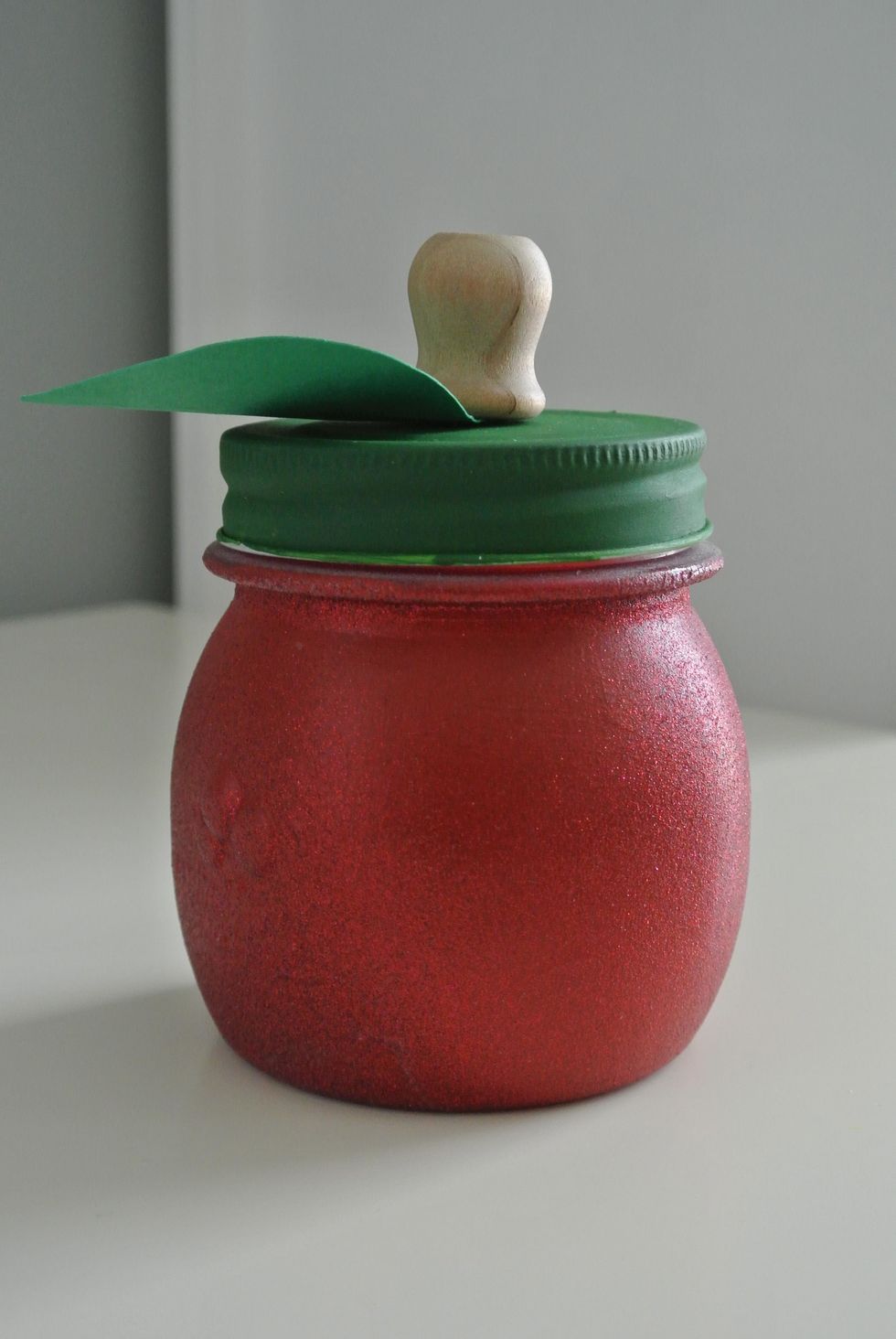 If you would like to make your jar sparkly remove lid from jar and turn jar upside down where the opening is facing the ground. Use your Krylon glitter spray to cover jar. Allow 10-15 min for drying
1.0 Small Glass Jar
1.0 Bottle of Red Matte Acrylic Paint
1.0 Bottle of Green Matte Acrylic Paint
1.0 Piece of Green Construction Paper
1.0 Sm - Med Glue Dots
1.0 Small Paint Brush
1.0 Pair of Scissors
1.0 Small Wooden Knob
1.0 Can of Krylon Glitter Blast in Red (Optional)