First prep your eyes from your eyebrows all the way down to your upper lashes with a primer. I used urban decay- Eden. It's a matte beige.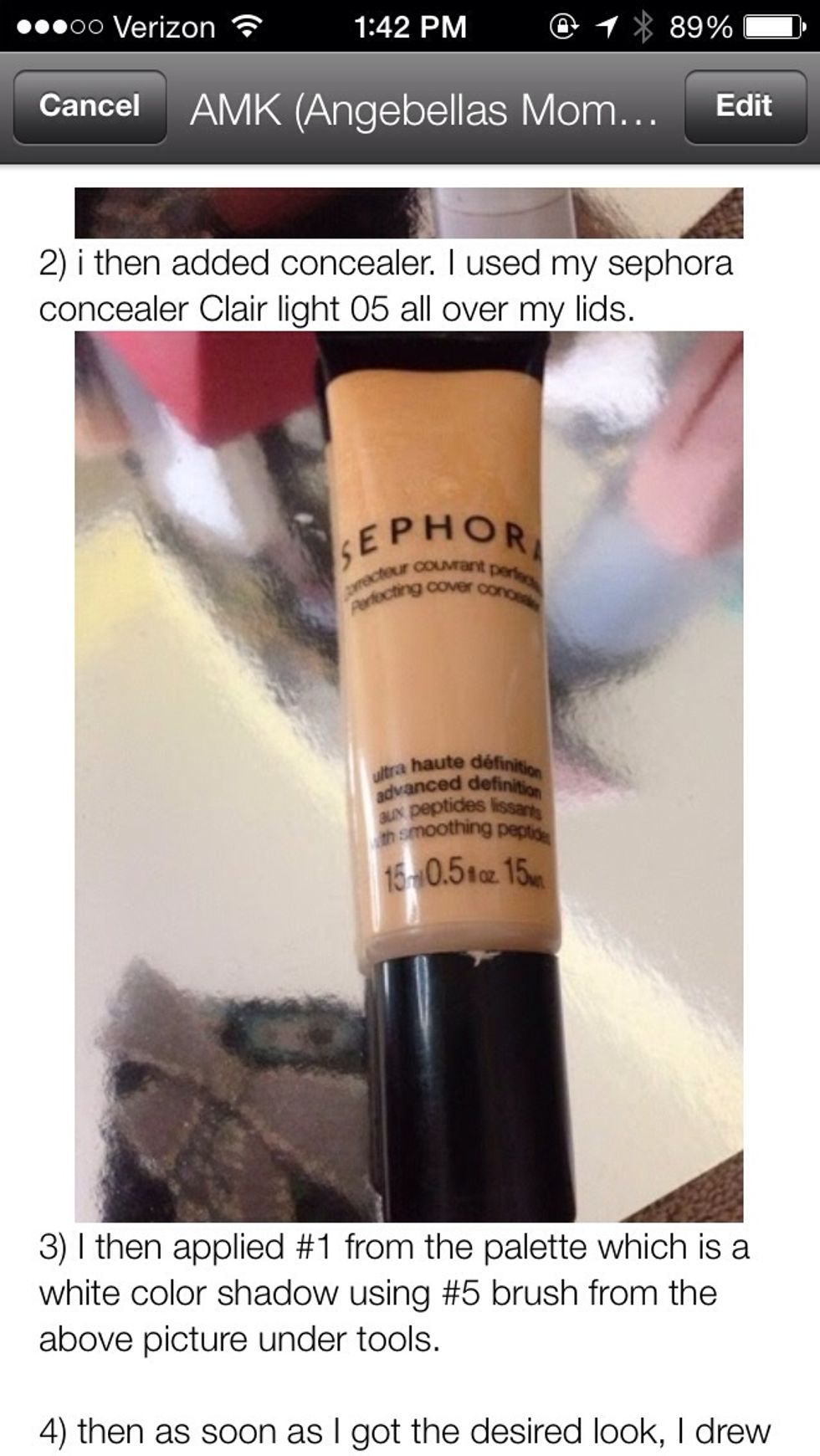 I then applied my sephora concealer to make sure that any imperfections are totally gone.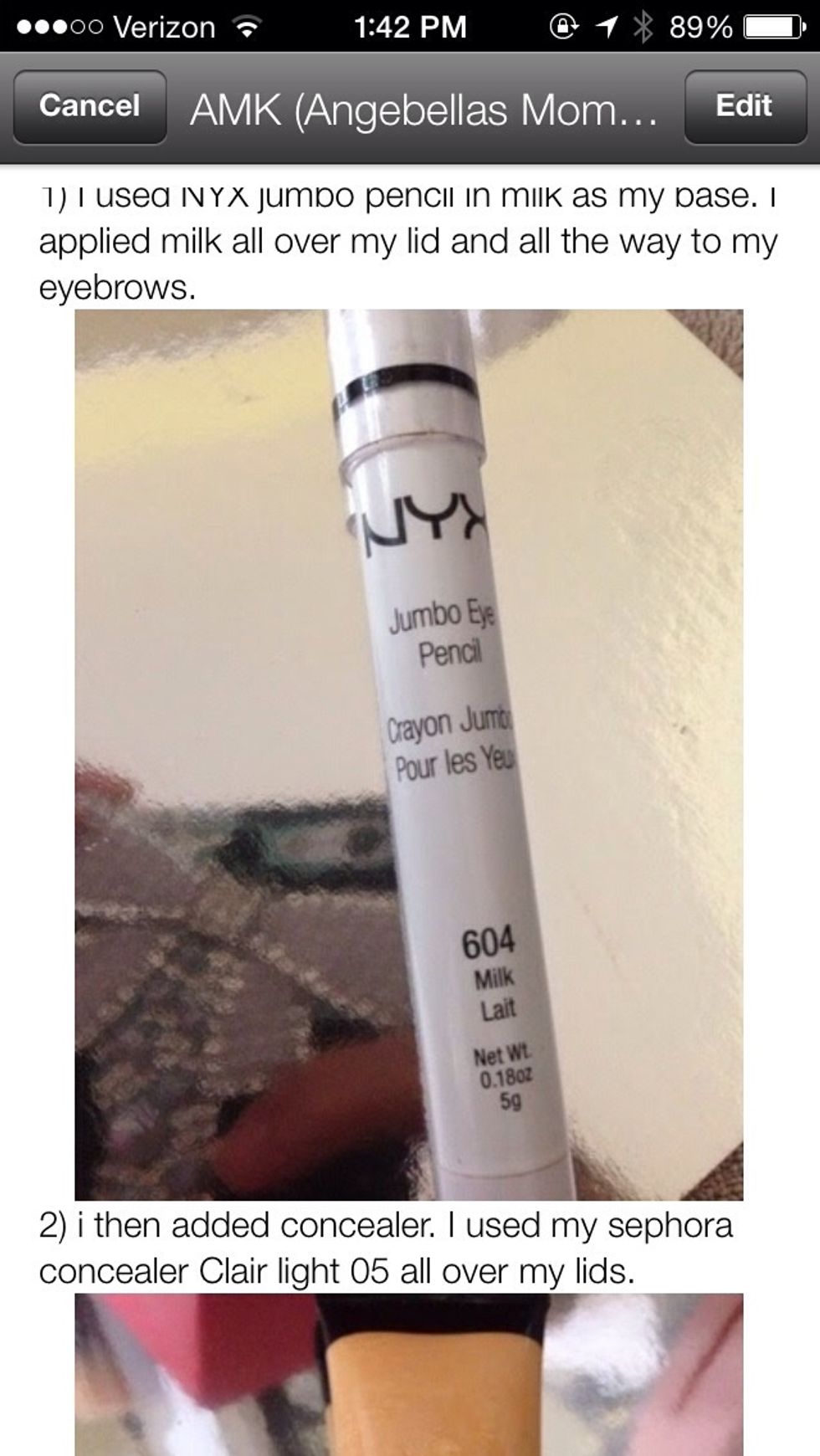 Then once it's dry, I applied my NYX jumbo pencil from my eyebrows down to the upper lashes and out a little bit.
I used BH cosmetic palette for this look. But you can use any palette or single color shadows so long as you have white and blue matte shadows. Pictured above are the brushes I used for this look.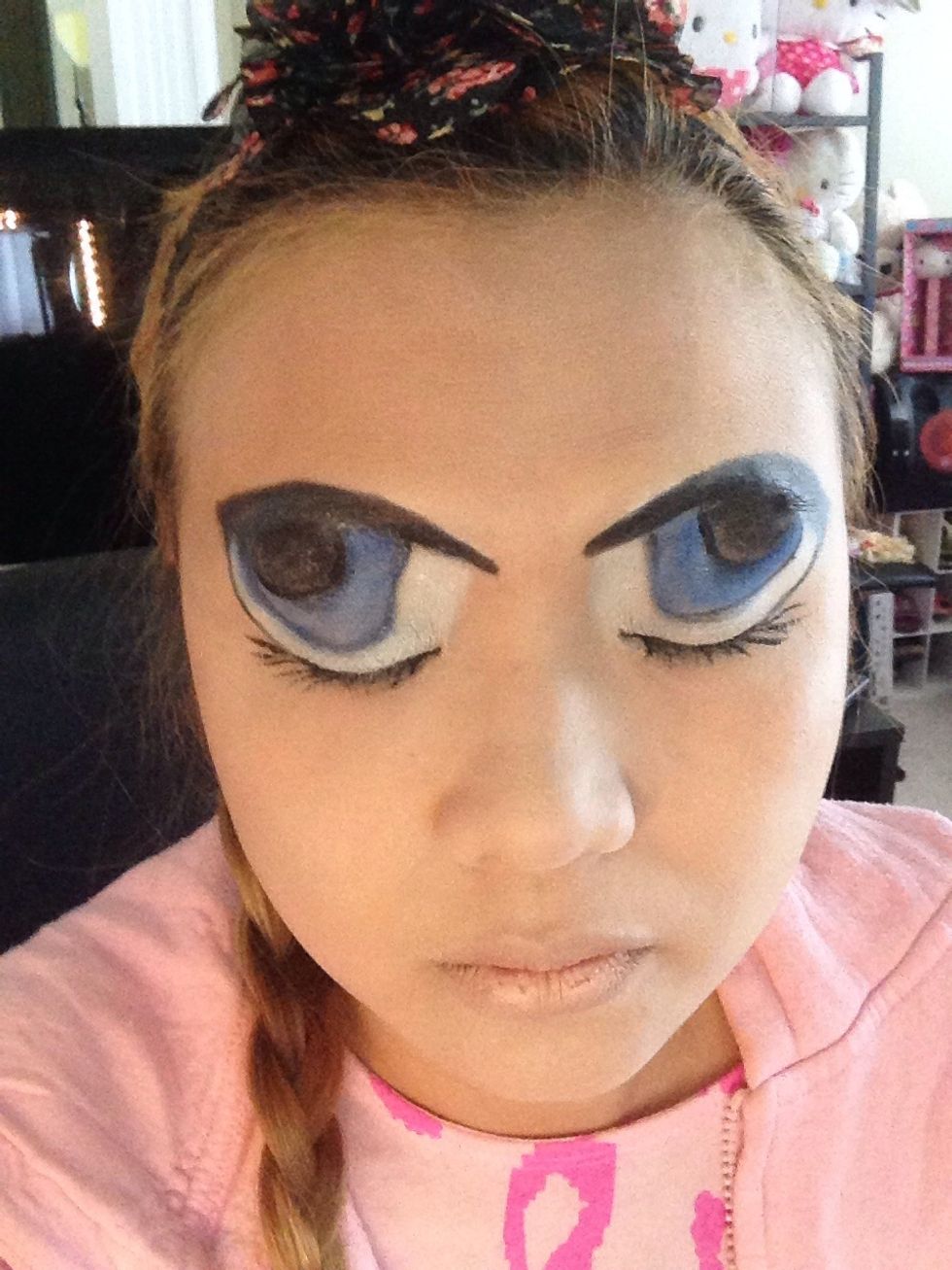 You have to cover your entire eyes with white pencil from NYX then use your black pencil to free hand the eyes. Use your eyes as a guide where to draw. Your brows should be black.
Use the liquid liner to create ur eyes inside the white and some wants a perfect circle I didn't bec. Cartoon isn't perfect it has it's curves. Create 2 circles 1 is 4 blue shadows and 1 for black
Then fill in the first circle with the blue shadows and black for the second circle. I used my pencil liner to fill it in.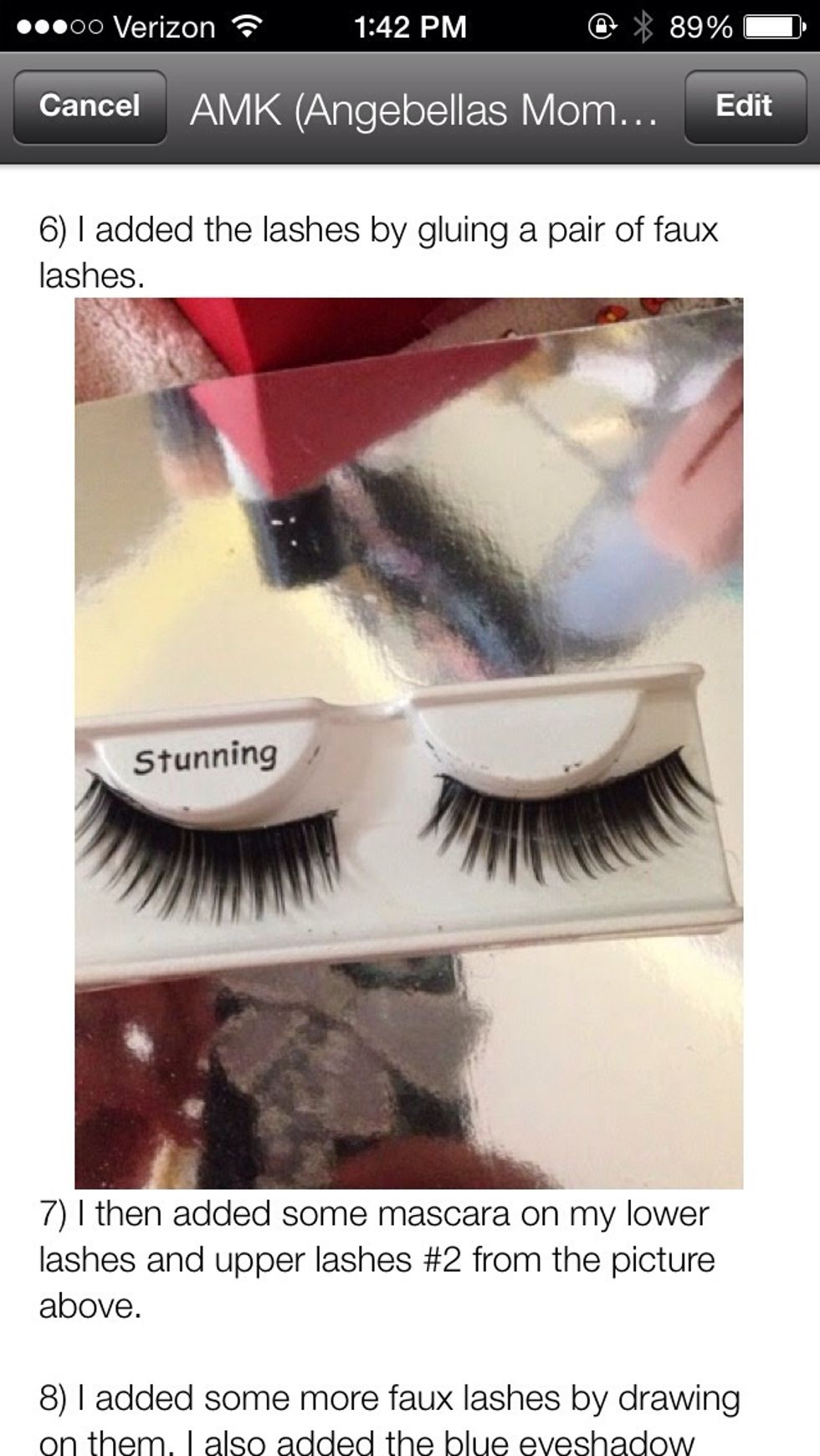 Once you are done, add your faux lashes just above your brows towards the end. Make sure it doesn't touch your brows or it will pull your hair out.
Then add your faux brows where your forehead is. This time you need to use a sponge brush to redo the white again using your white shadows.
Anime also has thin nose so make sure you use a matte brown shadows to create that illusion on the side of your nose to emphasize thin nose.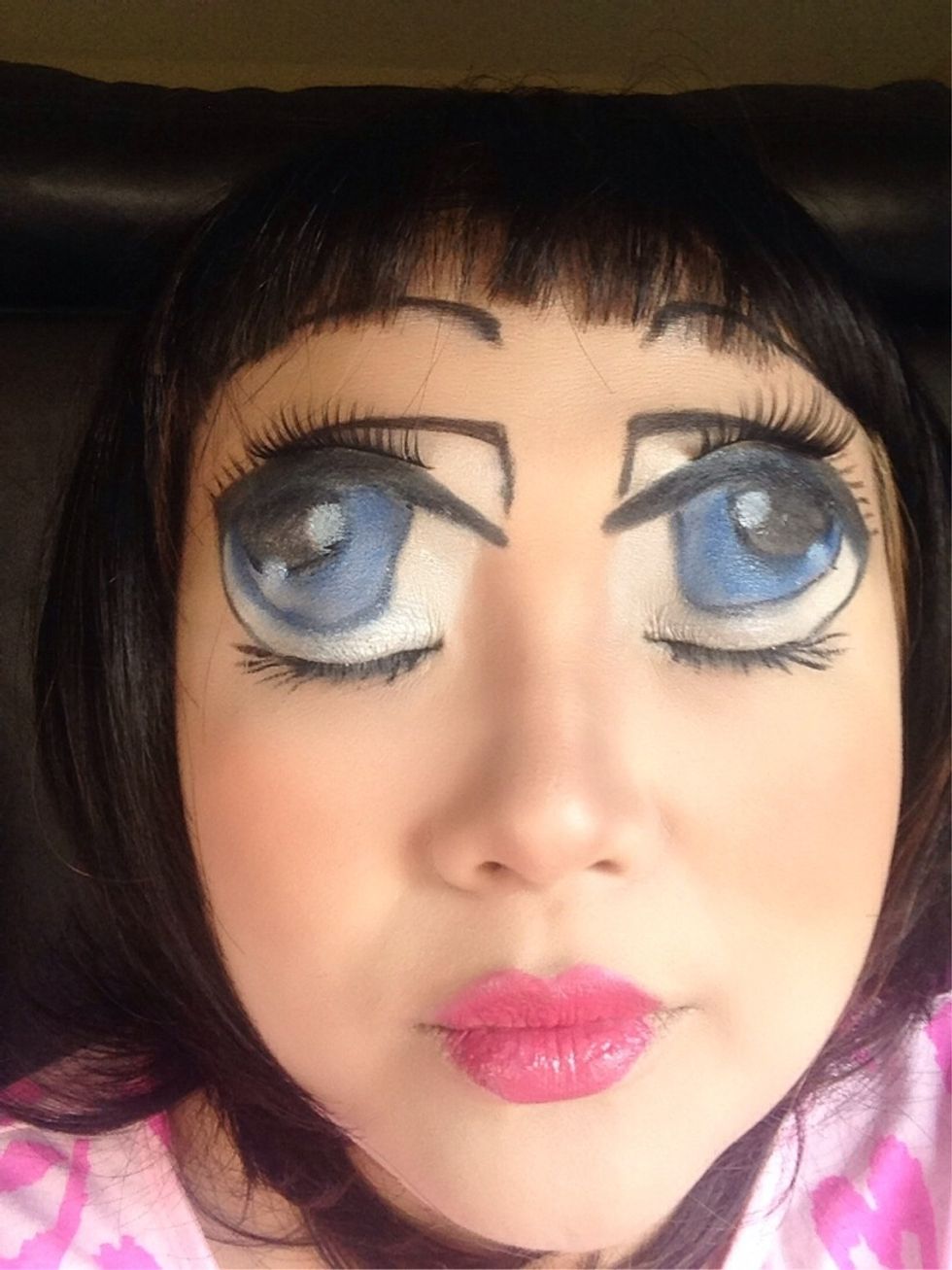 It should look like this.
Add mascara to your upper and lower lashes but don't curl it.then add your blush on top of your cheeks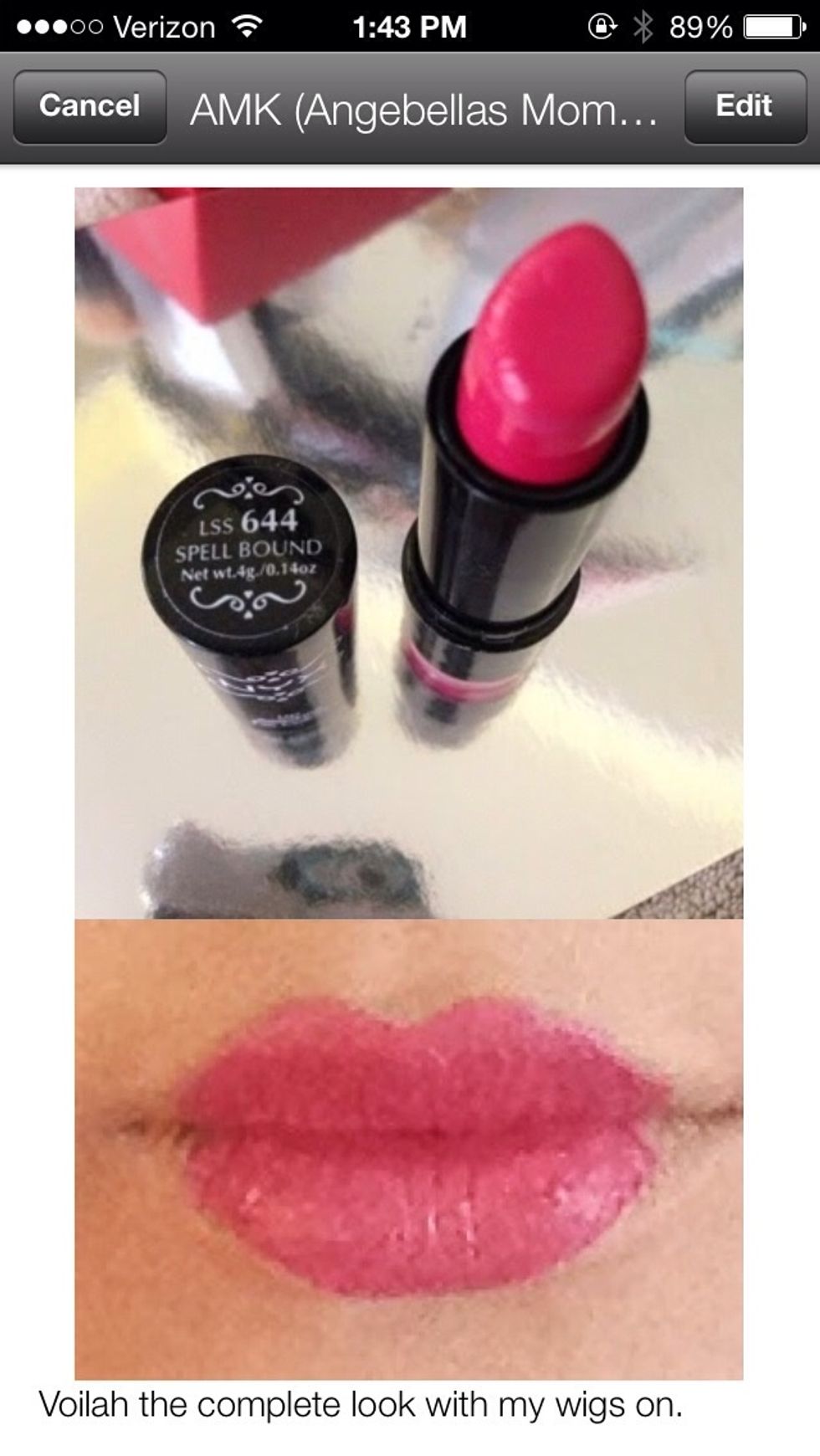 Create a smaller lips by using your lip liner and only line half of your lips and then add your pink lips. Use your concealer to hide your lips that didn't need to be pink.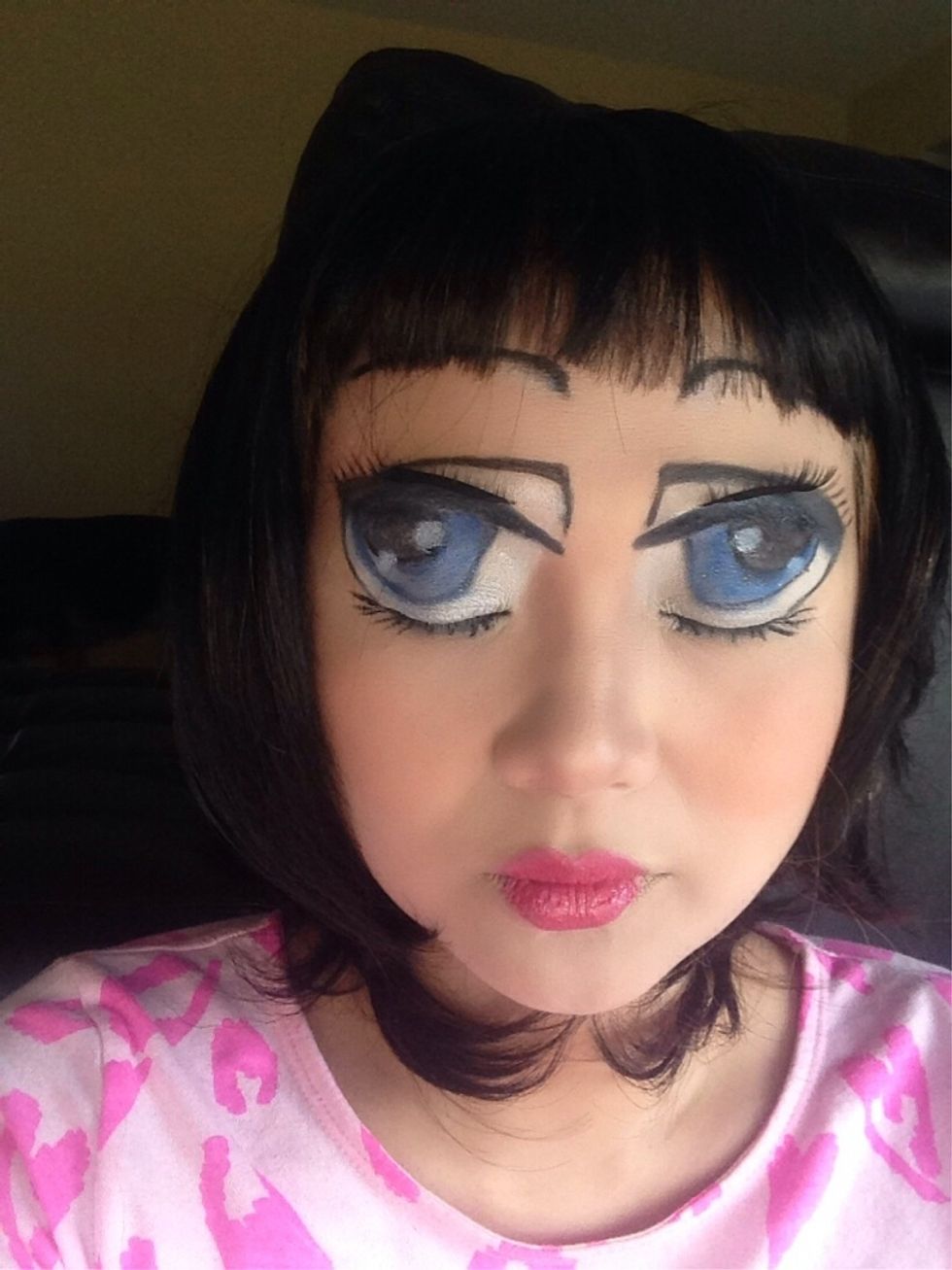 The result is this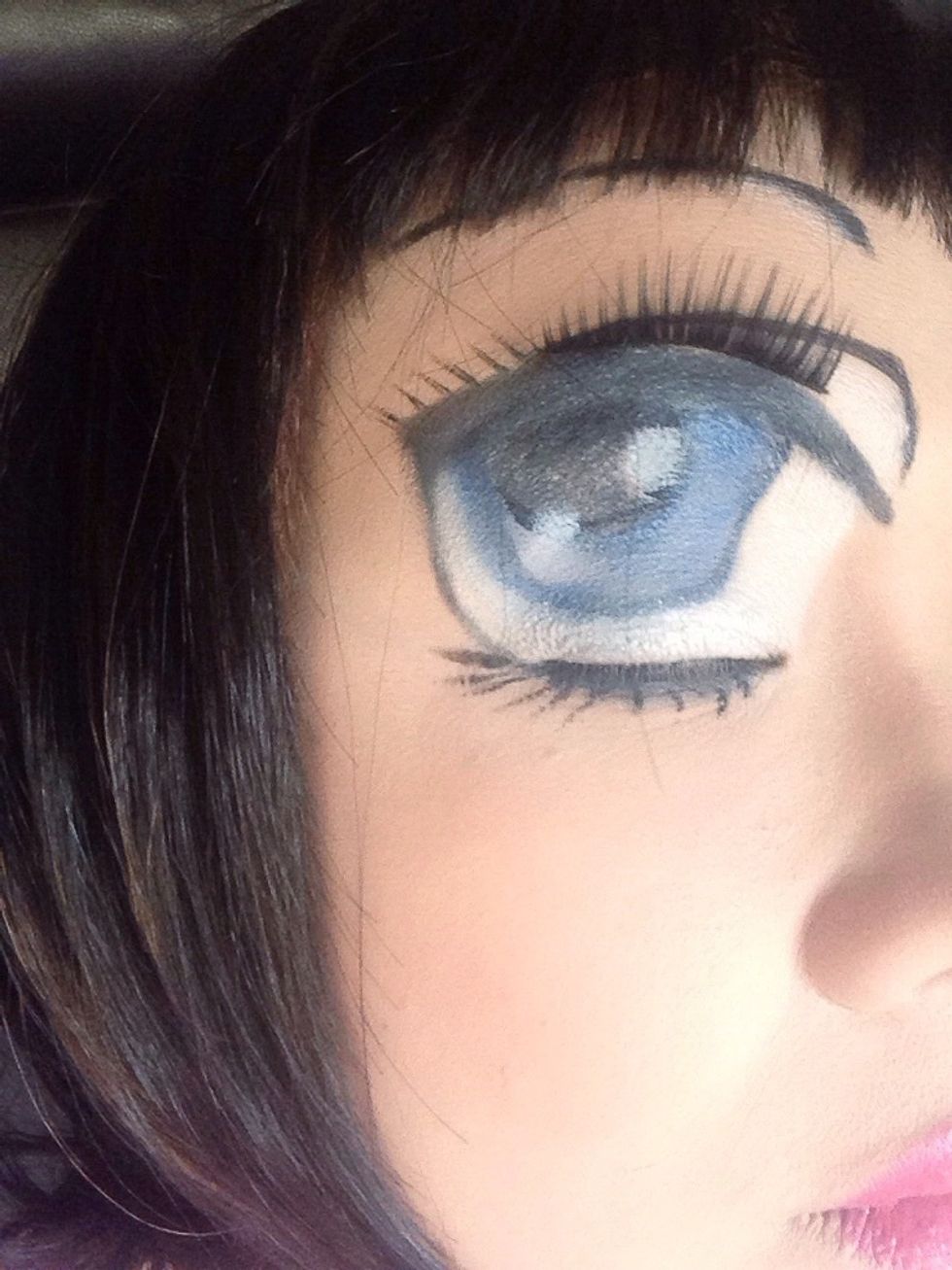 This is before adding more lashes ( creating them using your liquid liner)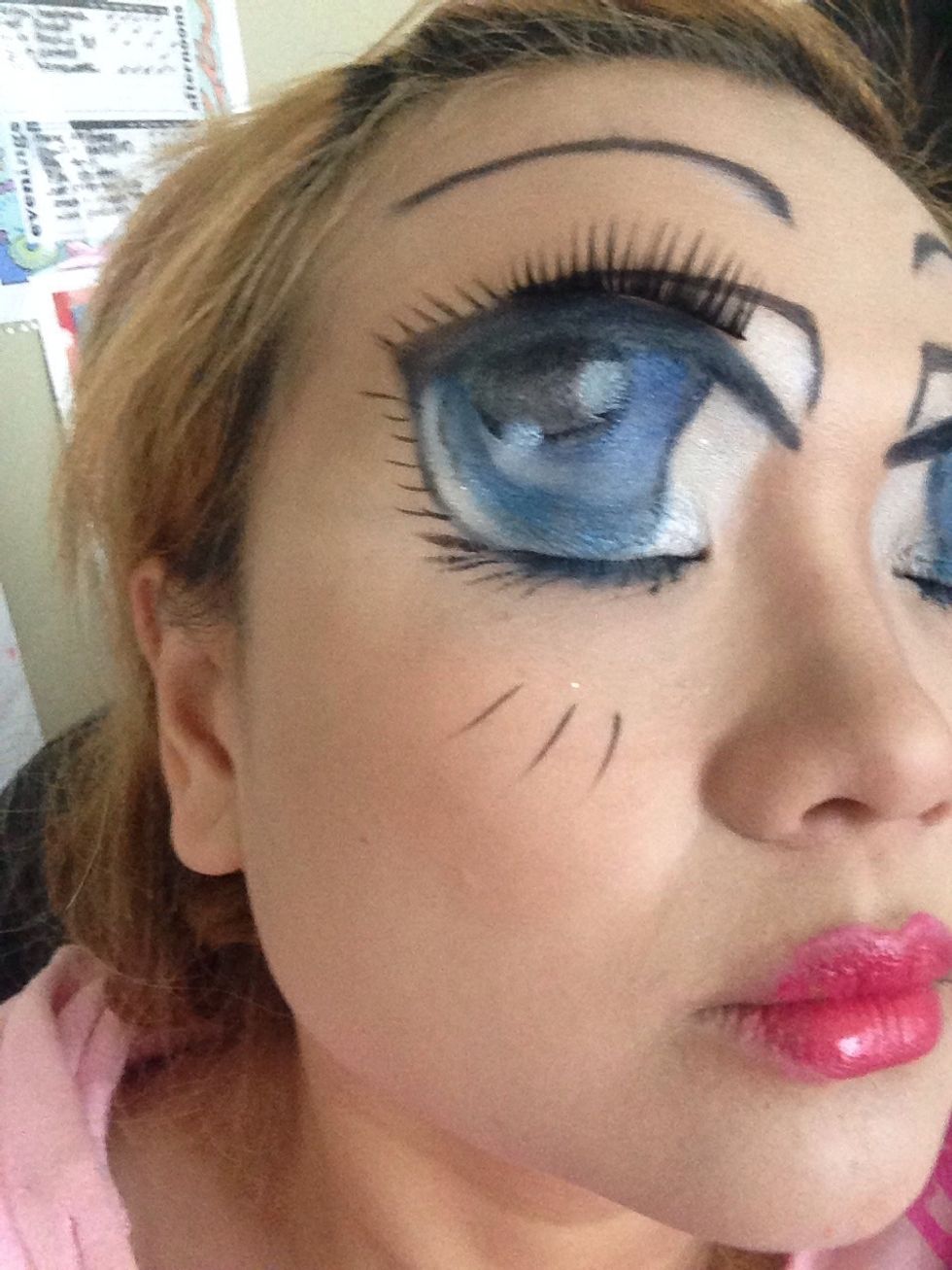 This is after I added two white dots to create a realistic cartoon eyes and more lashes drawn and I extended the blue all the way down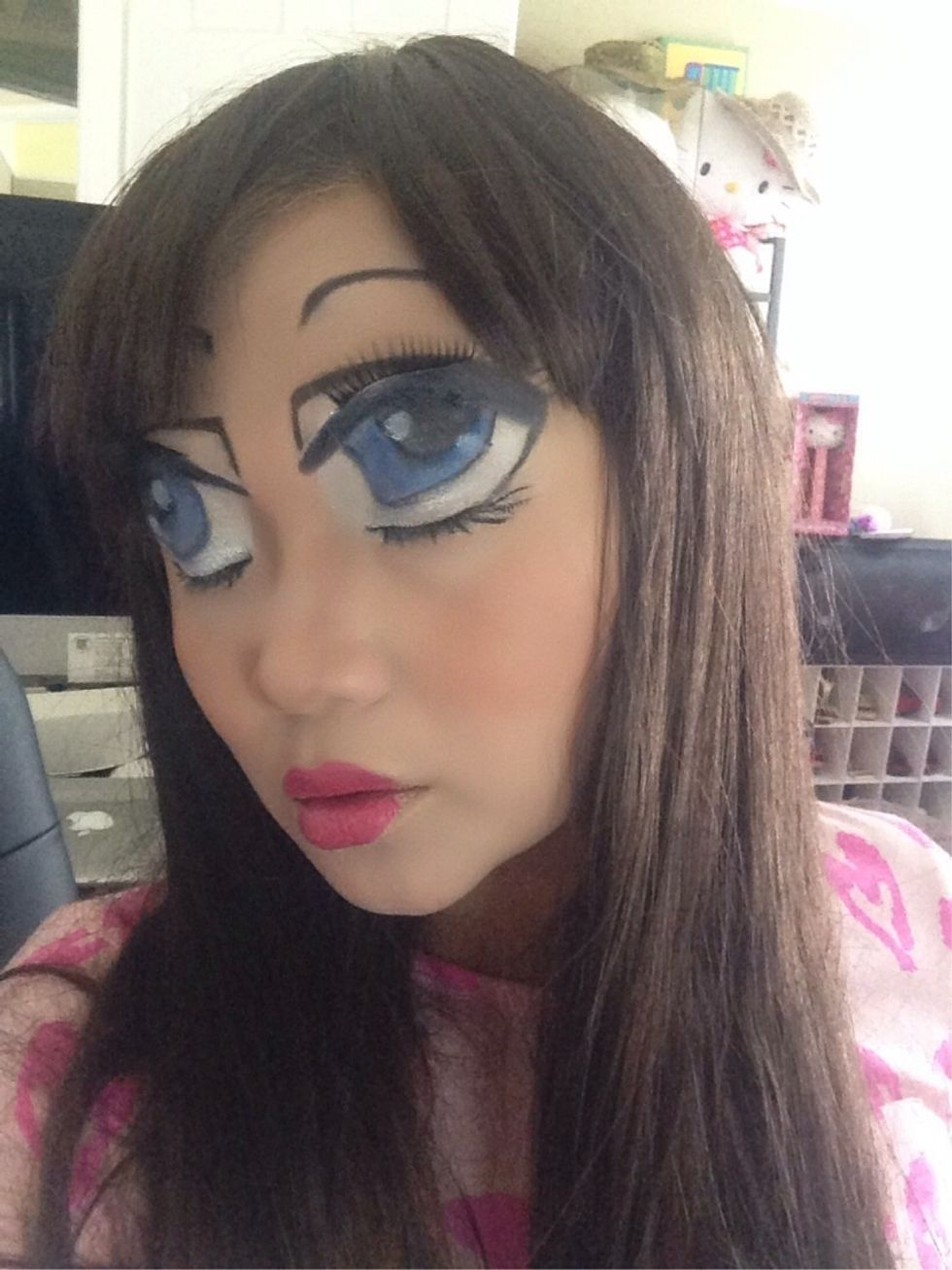 This one is before I drew the blue part only 3/4 of the eyes down.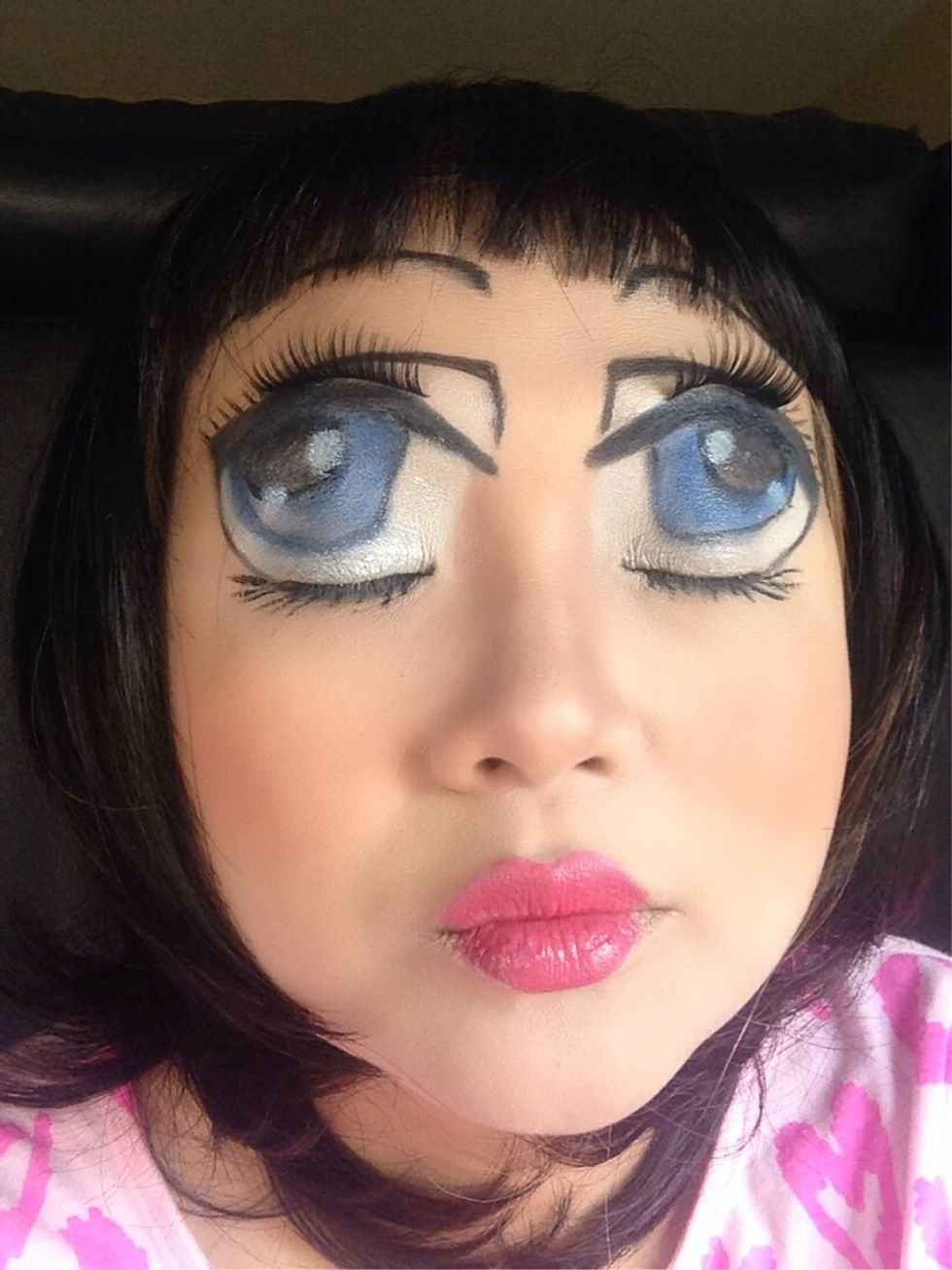 Same as this one.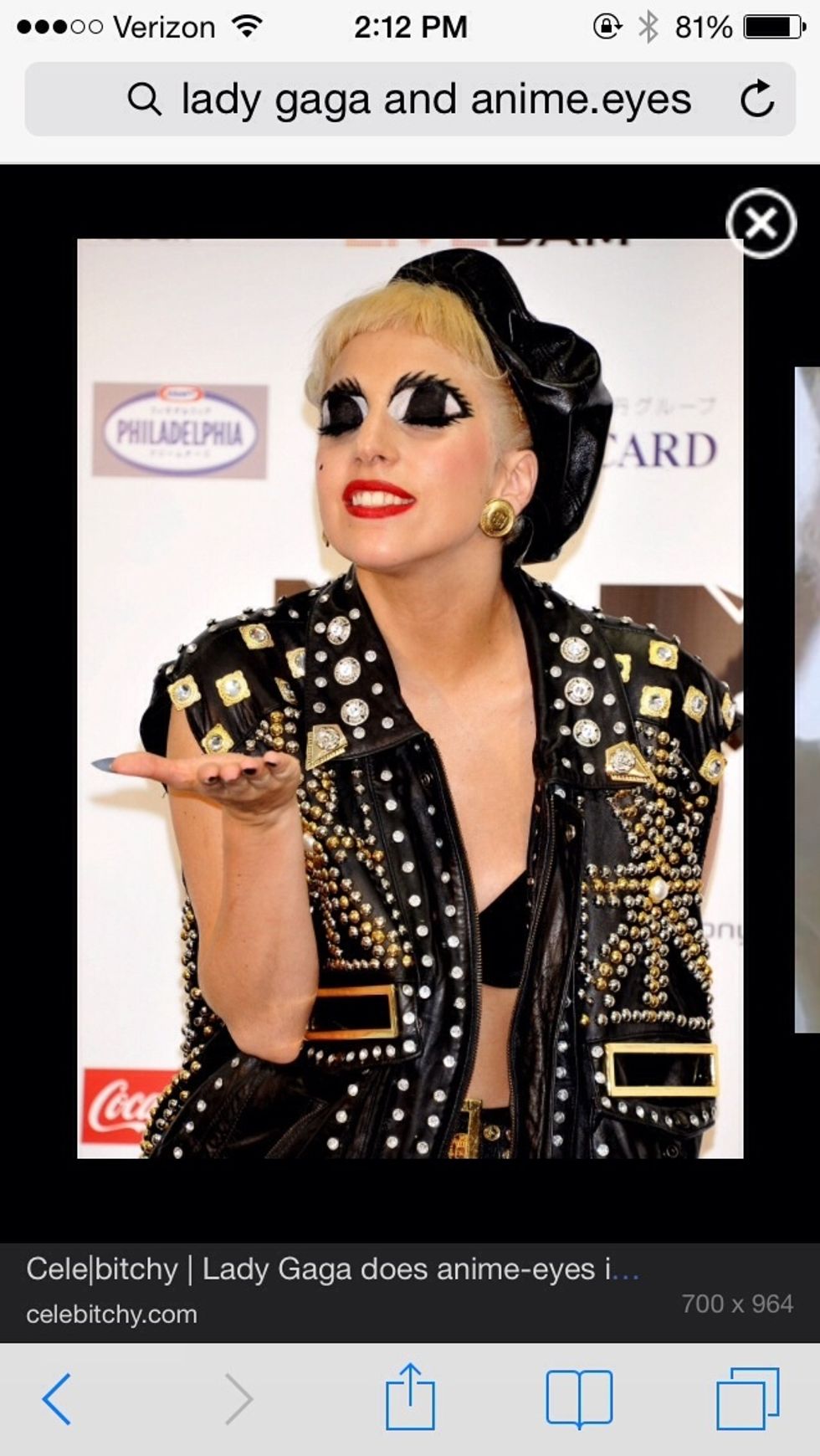 Lady GAGA's take on Anime eyes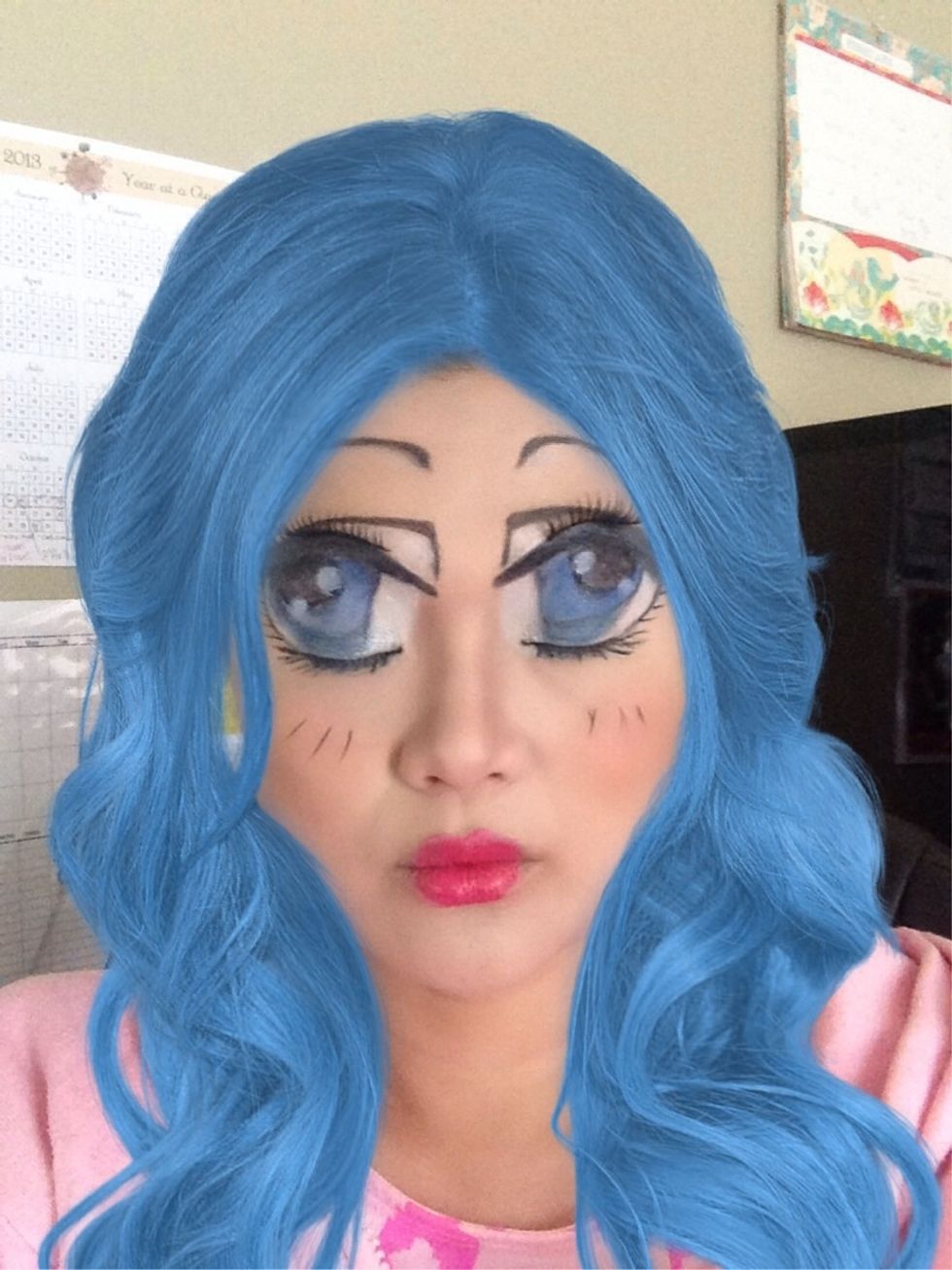 This one I extended the blue shadows all the way down to create a bigger eye effect. My take on anime eyes
Different angles/ my take on anime eyes. Try it - it's fun.
NYX jumbo pencil -milk
Black liquid liner
Blue eyeshadow
White eyeshadow
Eye primer
Pink lip liner
Pink lipstick
Pink blush
Black eye liner pencil
Foundation
Faux lashes
Mascara
Bumdii Leyland
Thank? you so much for all your time checking out my snapguides. I truly appreciate it. Angebellas..moms.korner@blogspot.com