This a very fun and fall like friendship bracelet.
30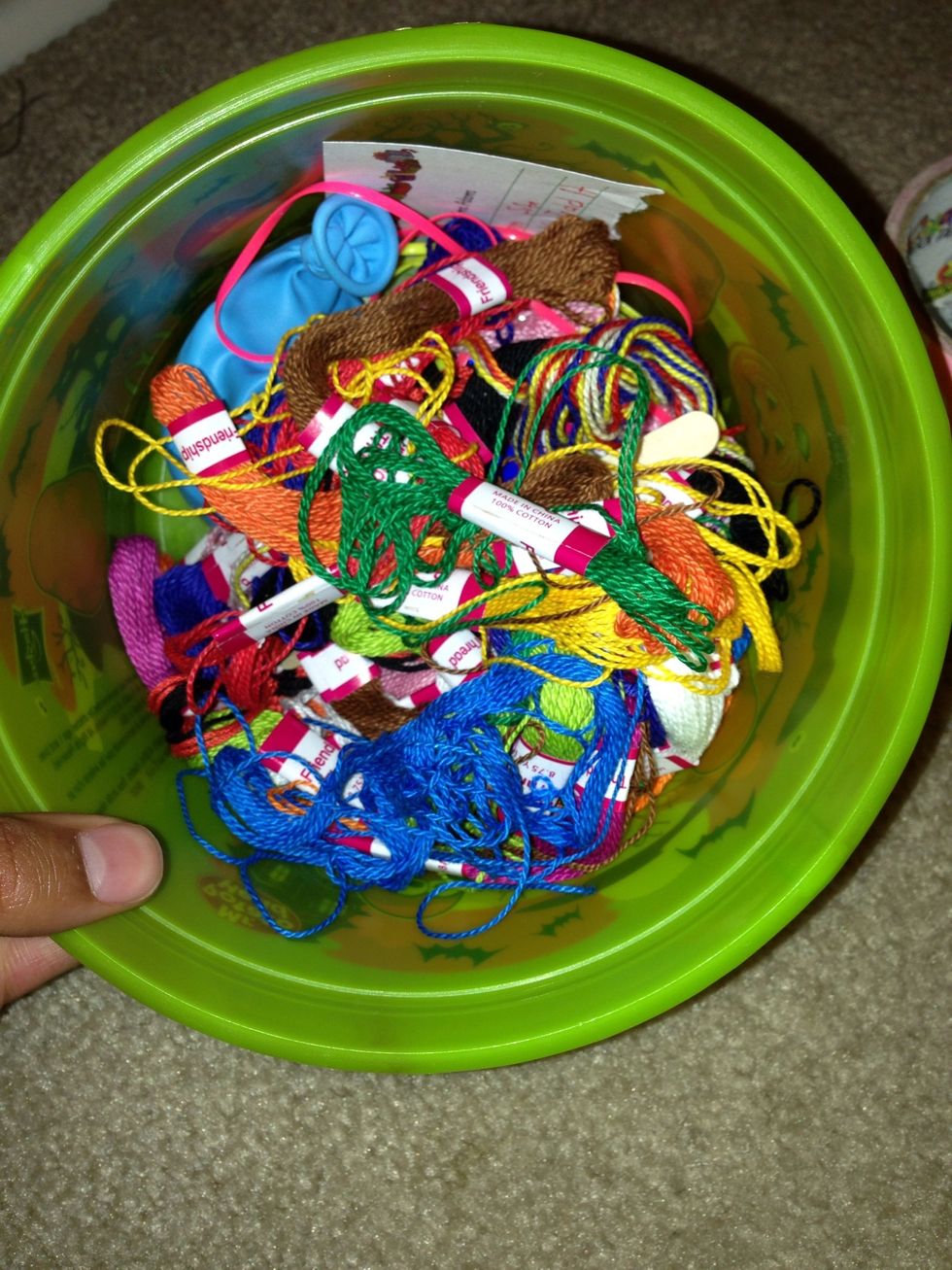 Gather your five strings. Make each string a different color for full effect.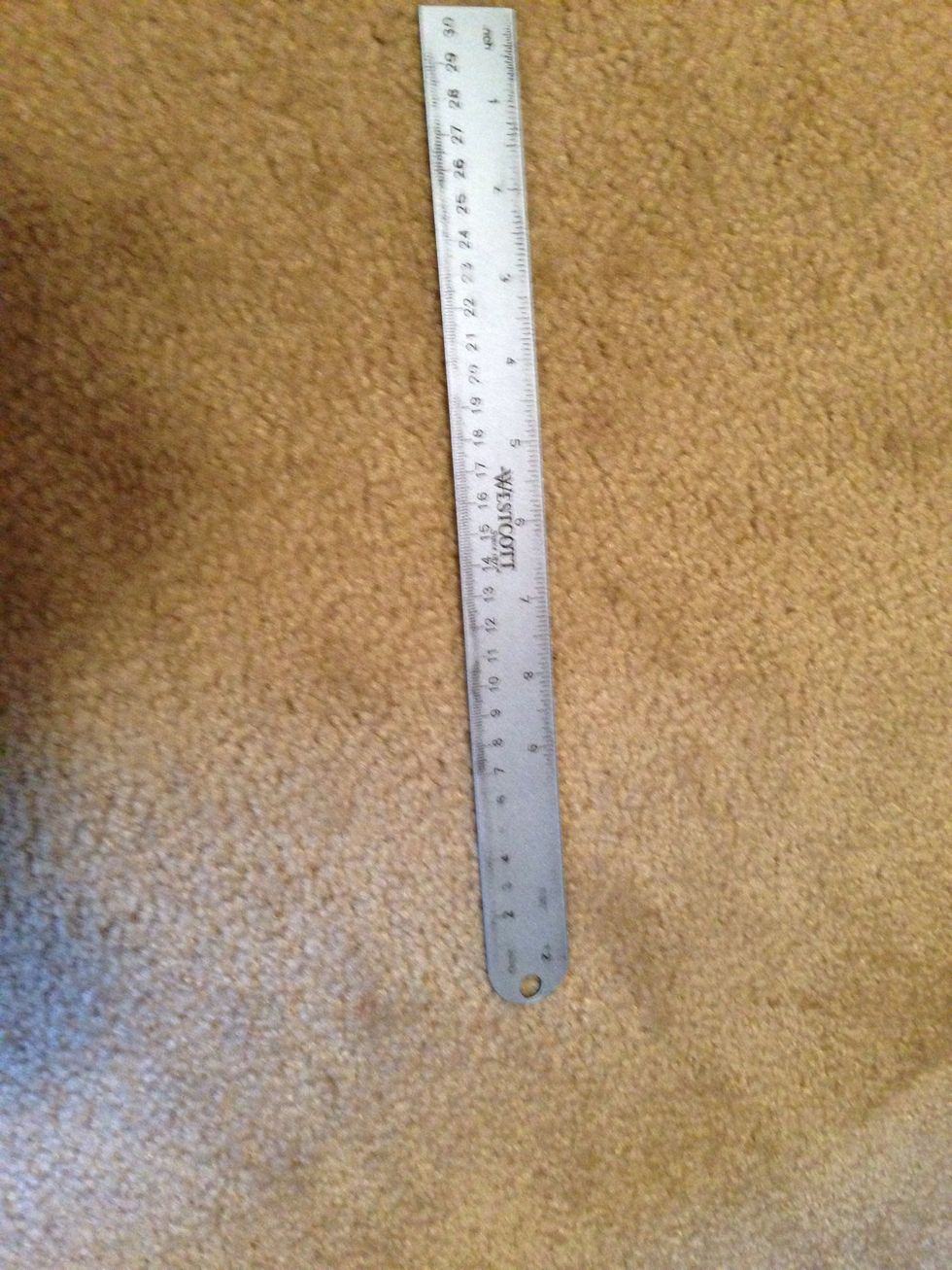 Grab your ruler and cut the strings the length that best fits your wrist size. Cut each string 55" for small wrist, 65" for medium wrist, and 75" for large wrist.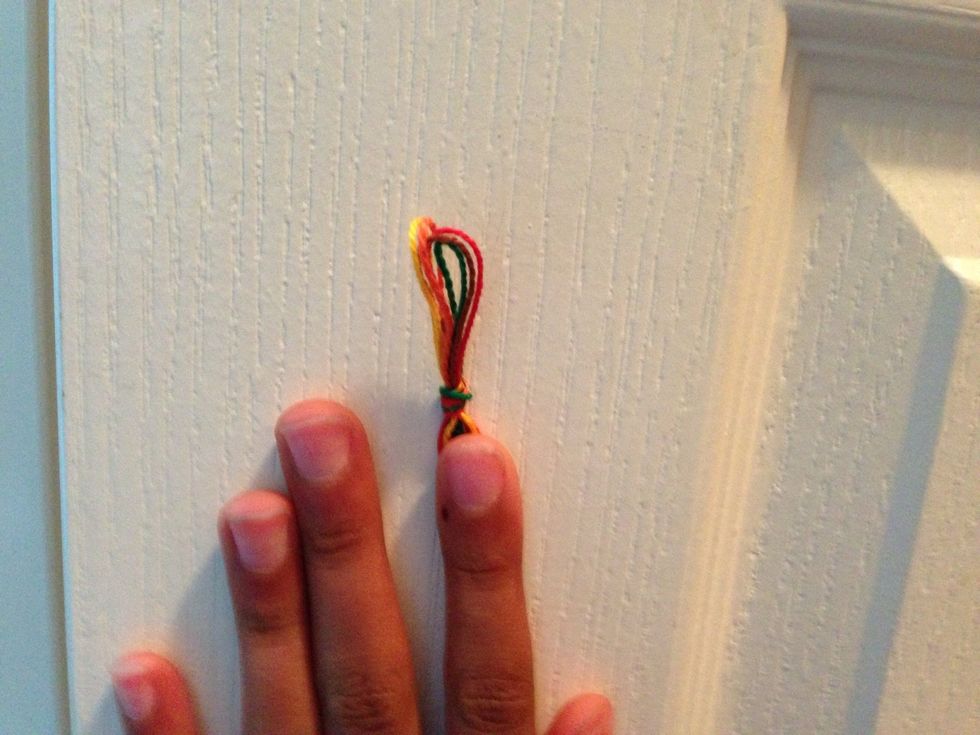 Fold the strings in half and tie a loop knot.
Set up you strings like this in a mirror image.
This is sort of like a chevron but working from the inside.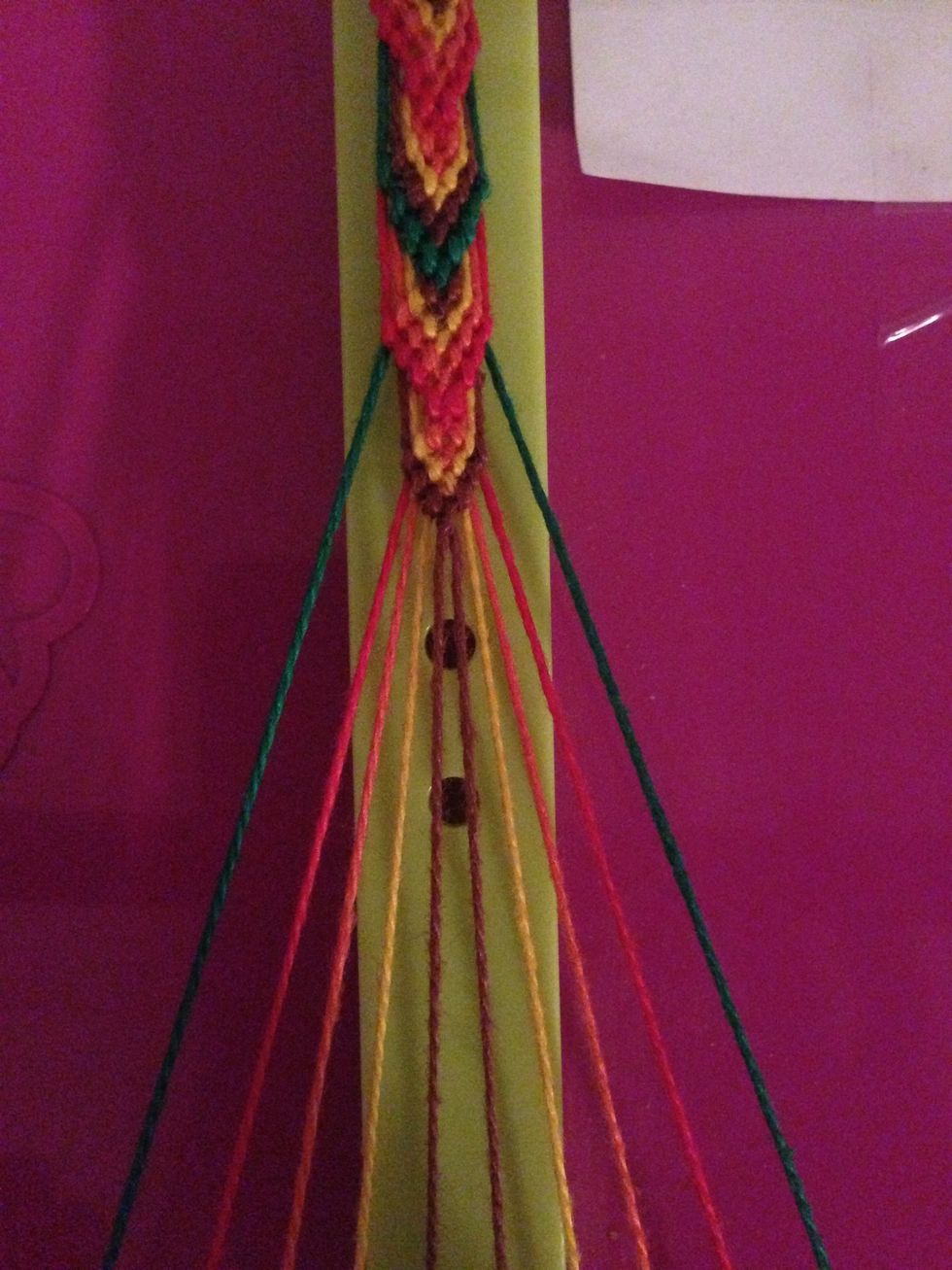 The fourth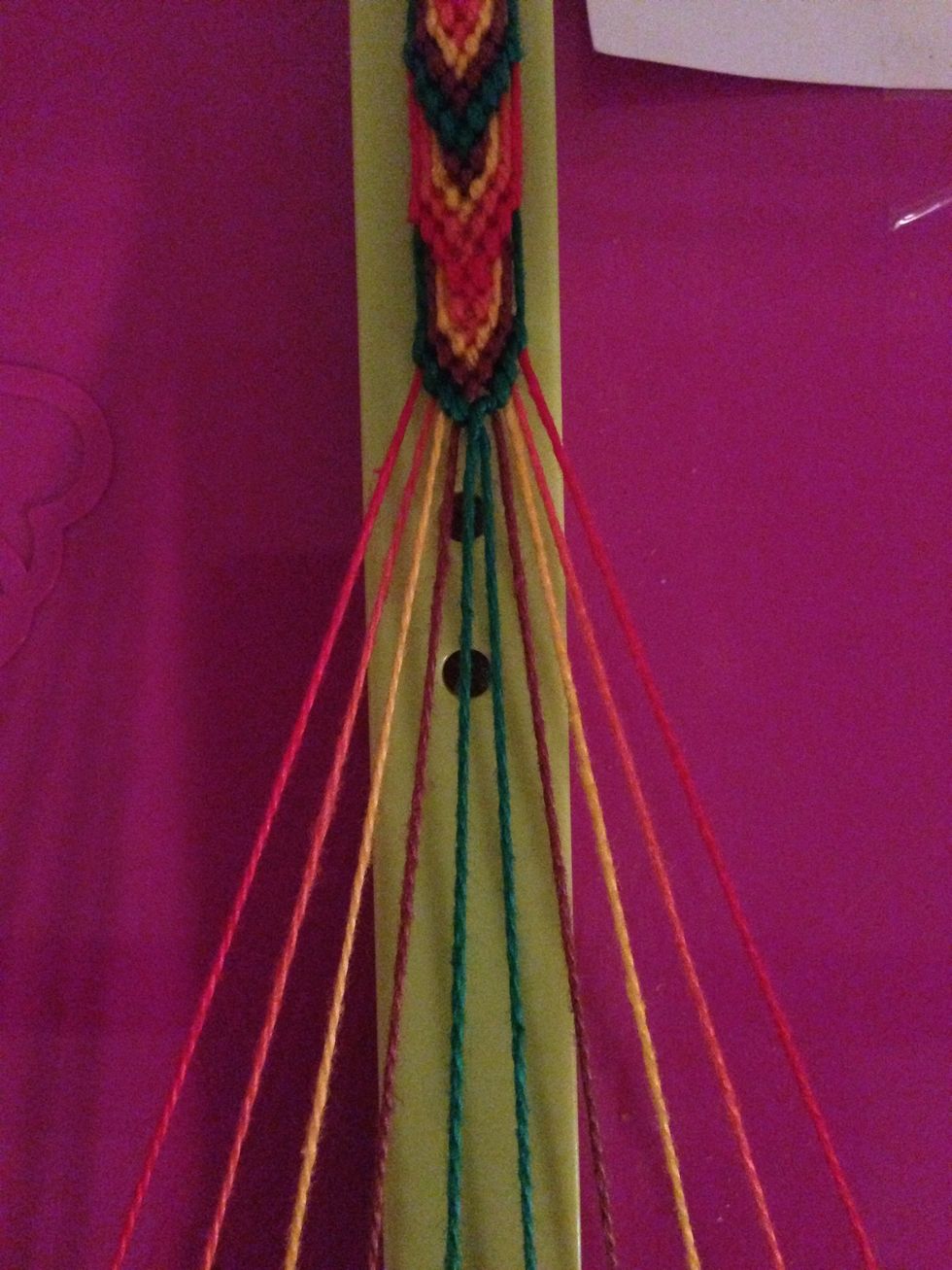 And at last the fifth.
It's good to work loosely to get more of a rounder leaf shape.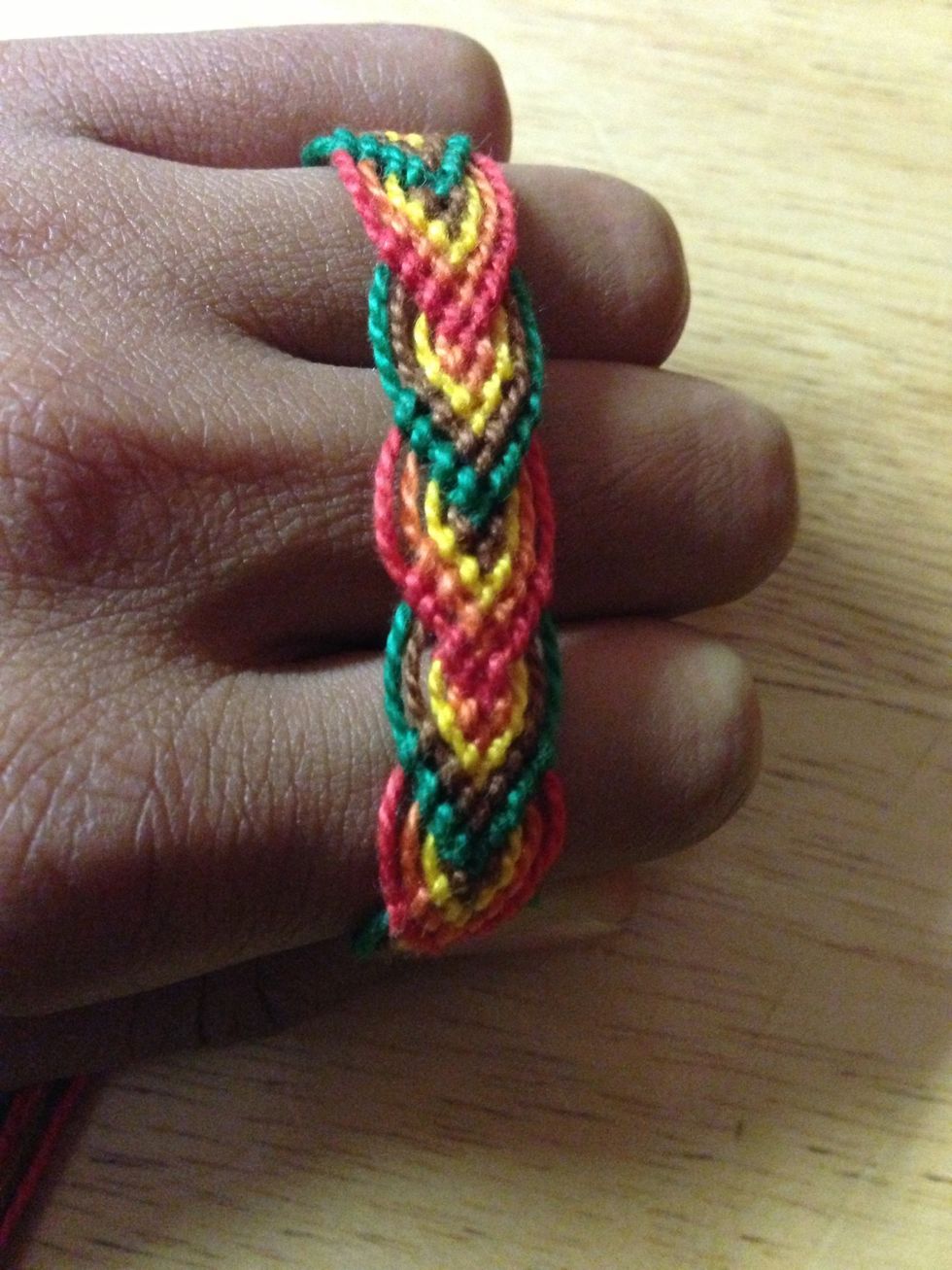 Enjoy!
5.0 different colored strings
1.0 Ruler
1.0 Scissors
1.0cm Tape(optional)