How to create an altered pirate bottle by kristie taylor
Create an Altered Pirate Bottle by Kristie Taylor
11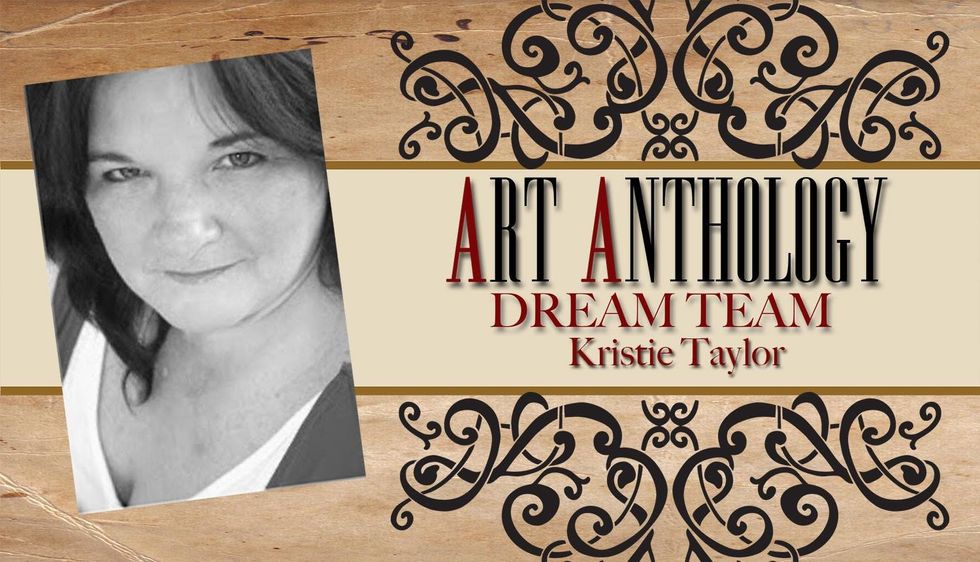 Hello everyone! Kristie Taylor here to show you how easy itis to turn an ordinary whisky bottle into an awesome pirate treasure. This would make a great accent to any room with a beach inspired decor.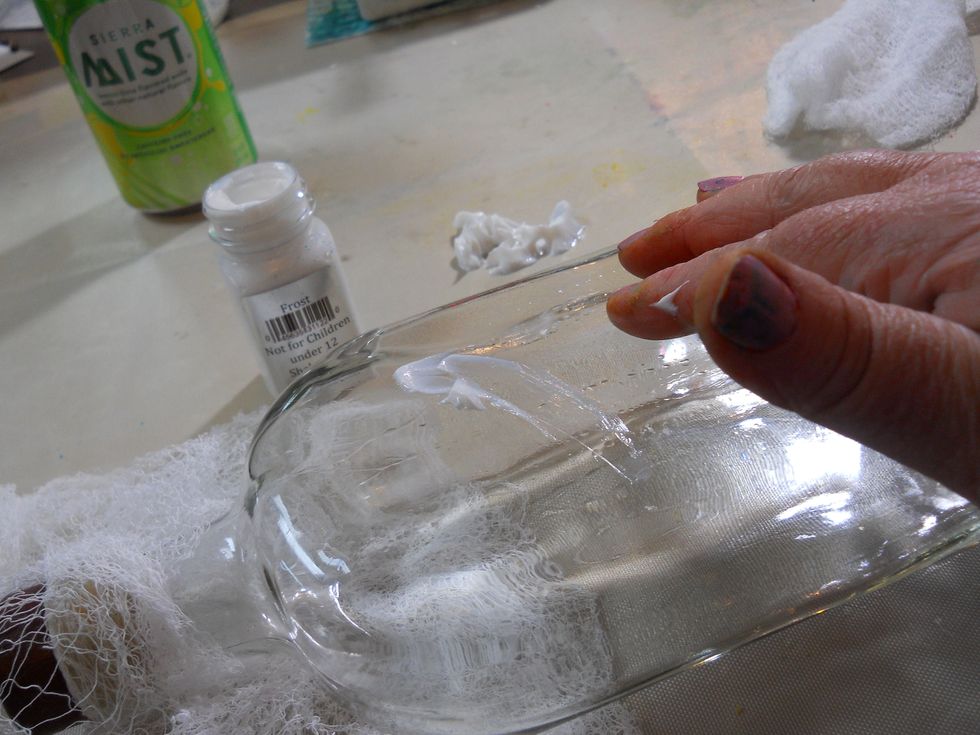 Remove the label from the bottle, then apply a generous coat of Art anthology clear coat "Frost". While the paint is still wet, use it to adhere gauze to the bottle. set it aside to dry.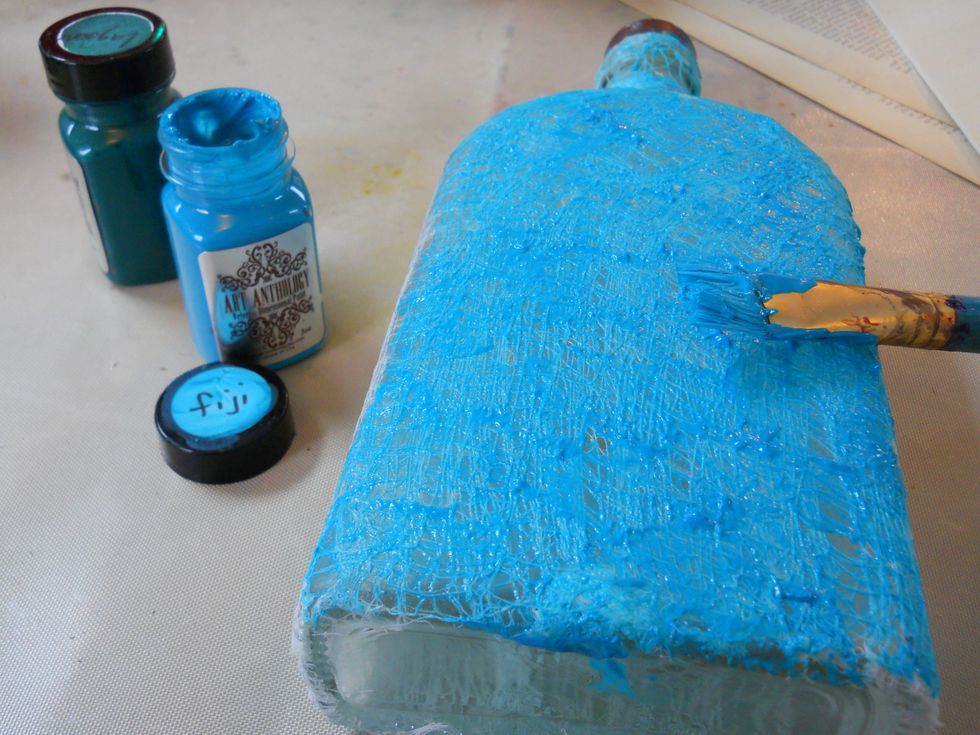 paint the gauze covered bottle with a thick layer of Art anthology velvet "Fiji", set it aside to dry..... or of you are impatient like me, dry it with a heat tool.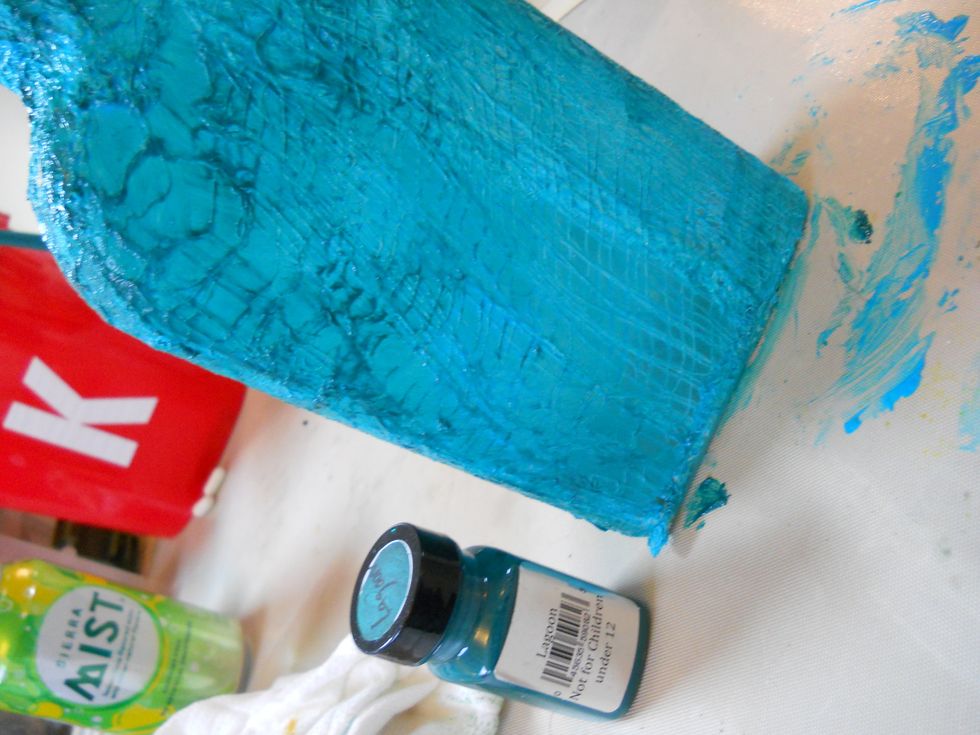 Use your fingers to add some Velvet "Reef" to the bottle in spots, dont coat the entire piece.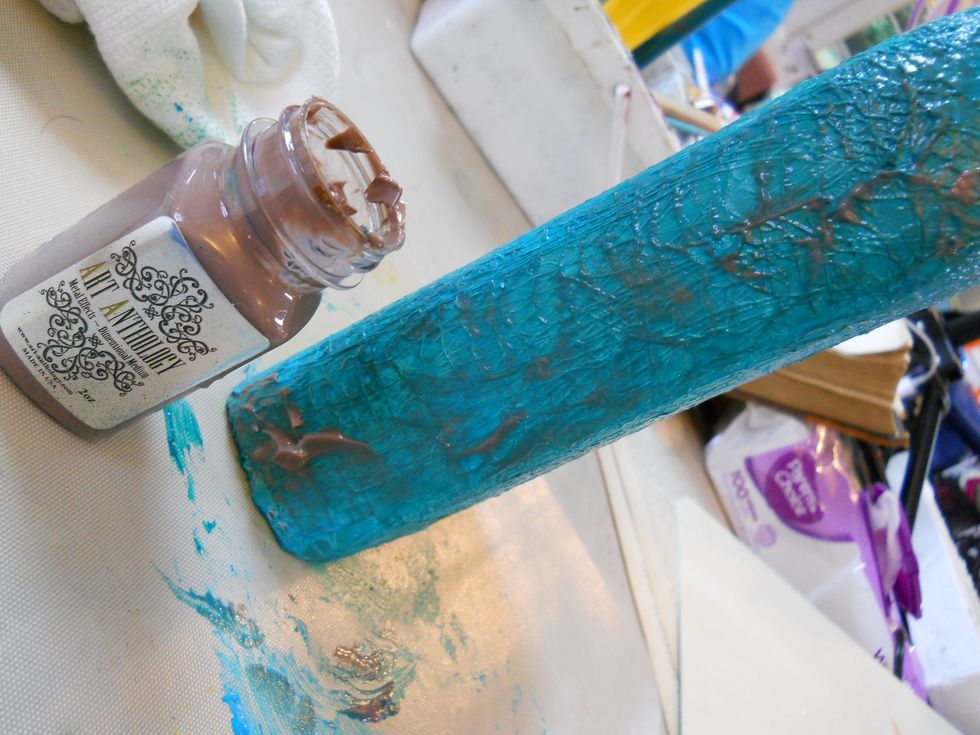 once that is dry, use your fingers to add some Art anthology metals "Bronze" once again, just in random spots.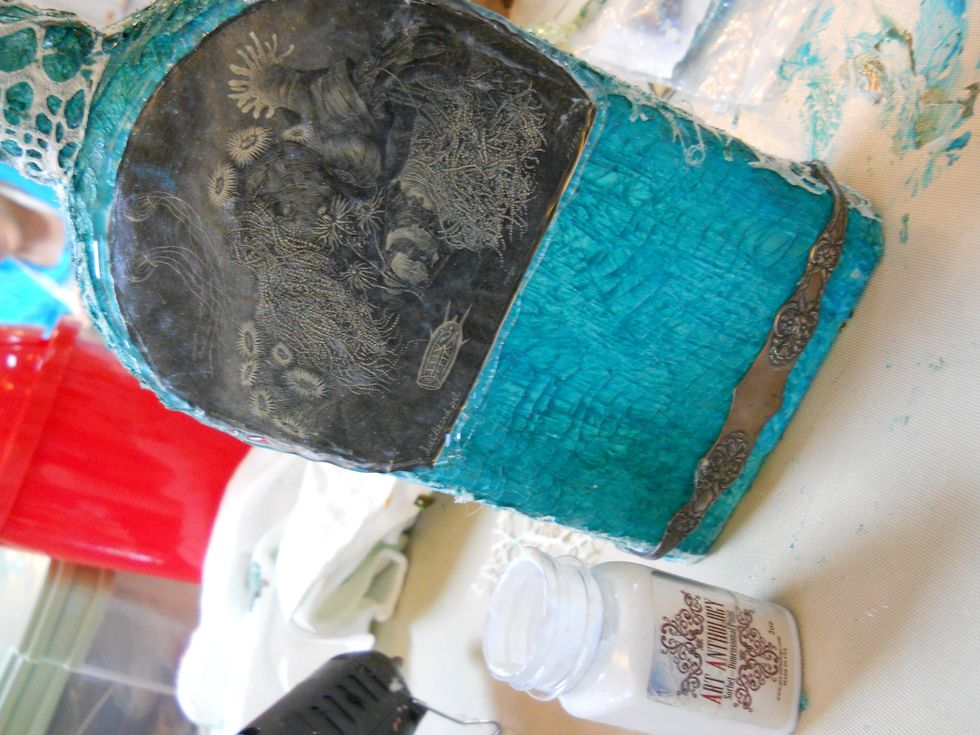 I found a great image in an old book of an underwater scene, i used "frost" to adhere it to the bottle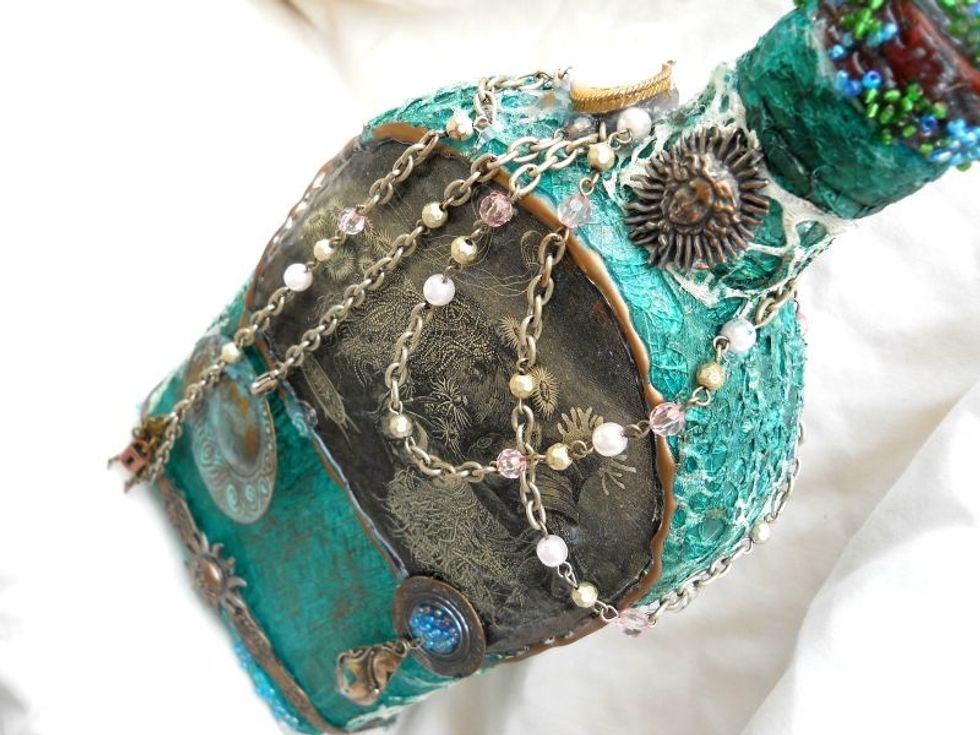 i went around the edges of the image with a hot glue gun to look like welding. once that was dry, i painted it with bronze paint.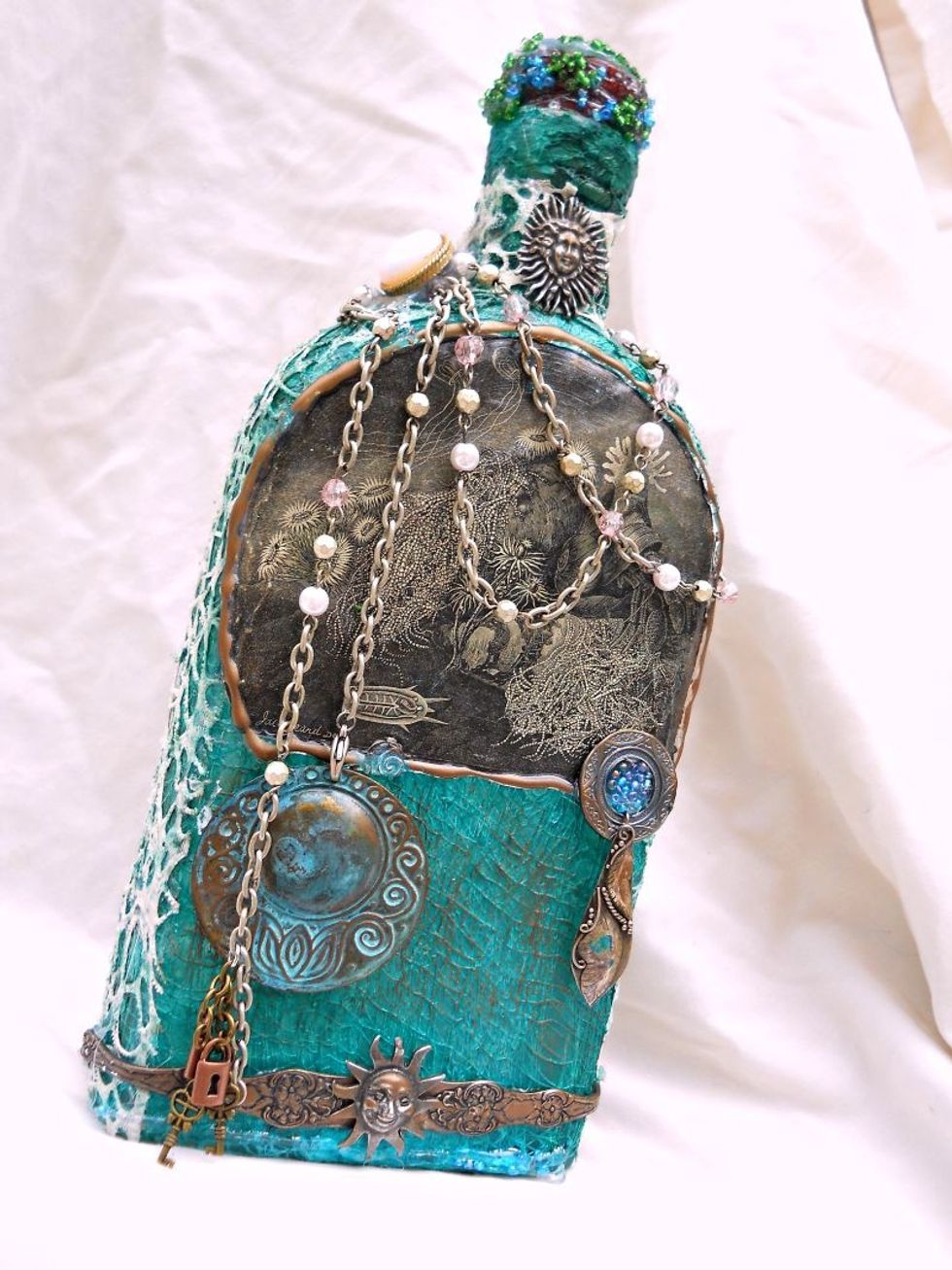 I added micro beads to the cap, and mesh lace to the sides. I then added beads chain, along with some jewelry pieces.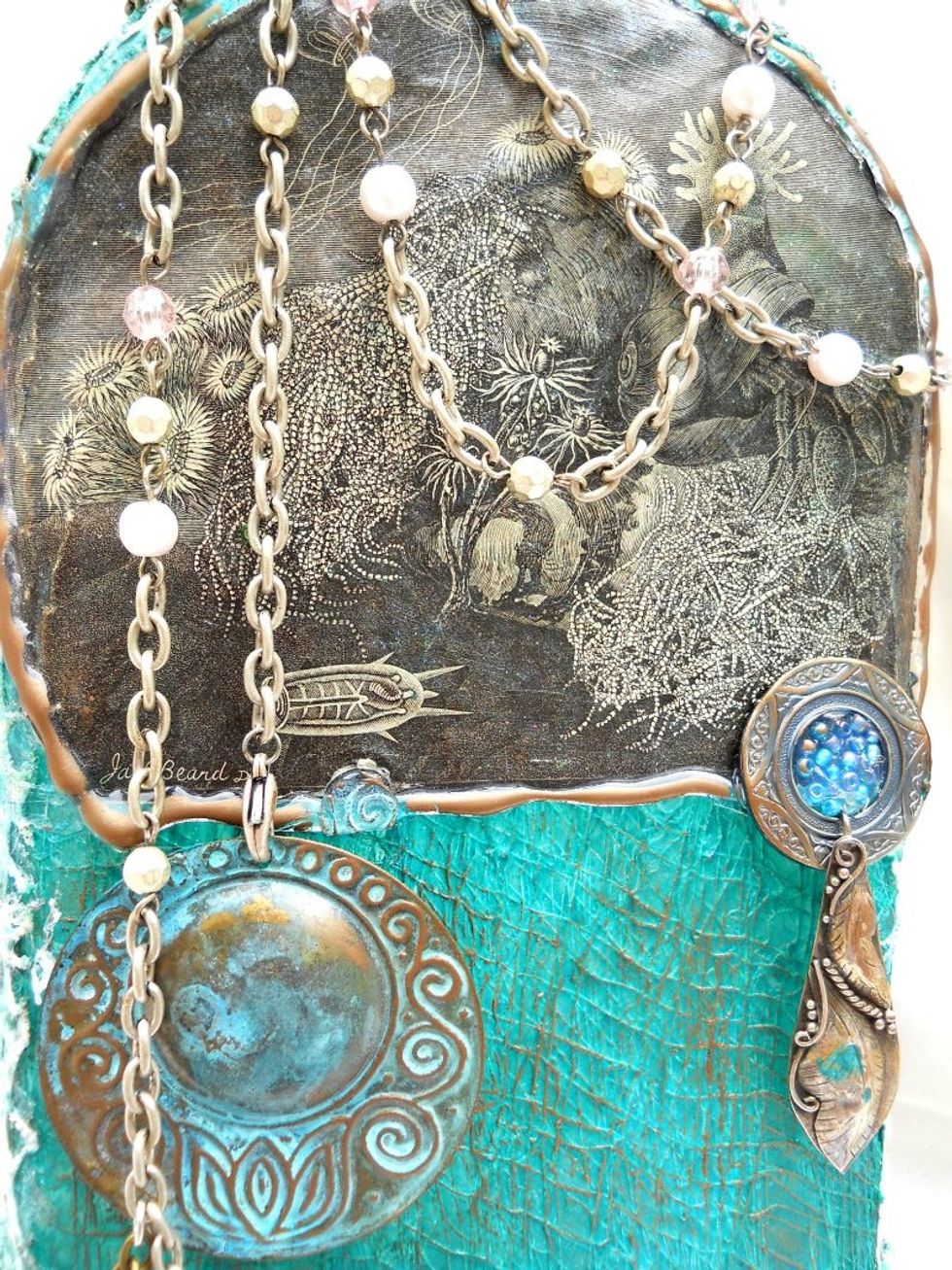 the vintage image goes nicely with the look i was going for, but you would need to add a vintage image, you could add a photo of the beach or no image at all.
Thank you so much for joining my today, I hope you will use these easy techniques to create your own altered bottle.
Please visit my blog here http://kristietaylor.blogspot.com/ and the Art anthology blog http://artanthologyinc.com/blog/ for more inspiration and tutorials.
Art anthology Velvets "fiji and Reef"
Art anthology Clear coats "Frost "
Art anthology metals "Bronze"
Gauze, beads,chain,findings,jewlery
vintage image
Art Anthology
Art Anthology is a manufacturer of dimensional mediums.\n\nCome chat with us in our Facebook Group: Art Anthology Adventures in Art