Begin with a 5x7 stretched canvas. I added a coat of gesso just to be sure it was primed, heat seat to dry.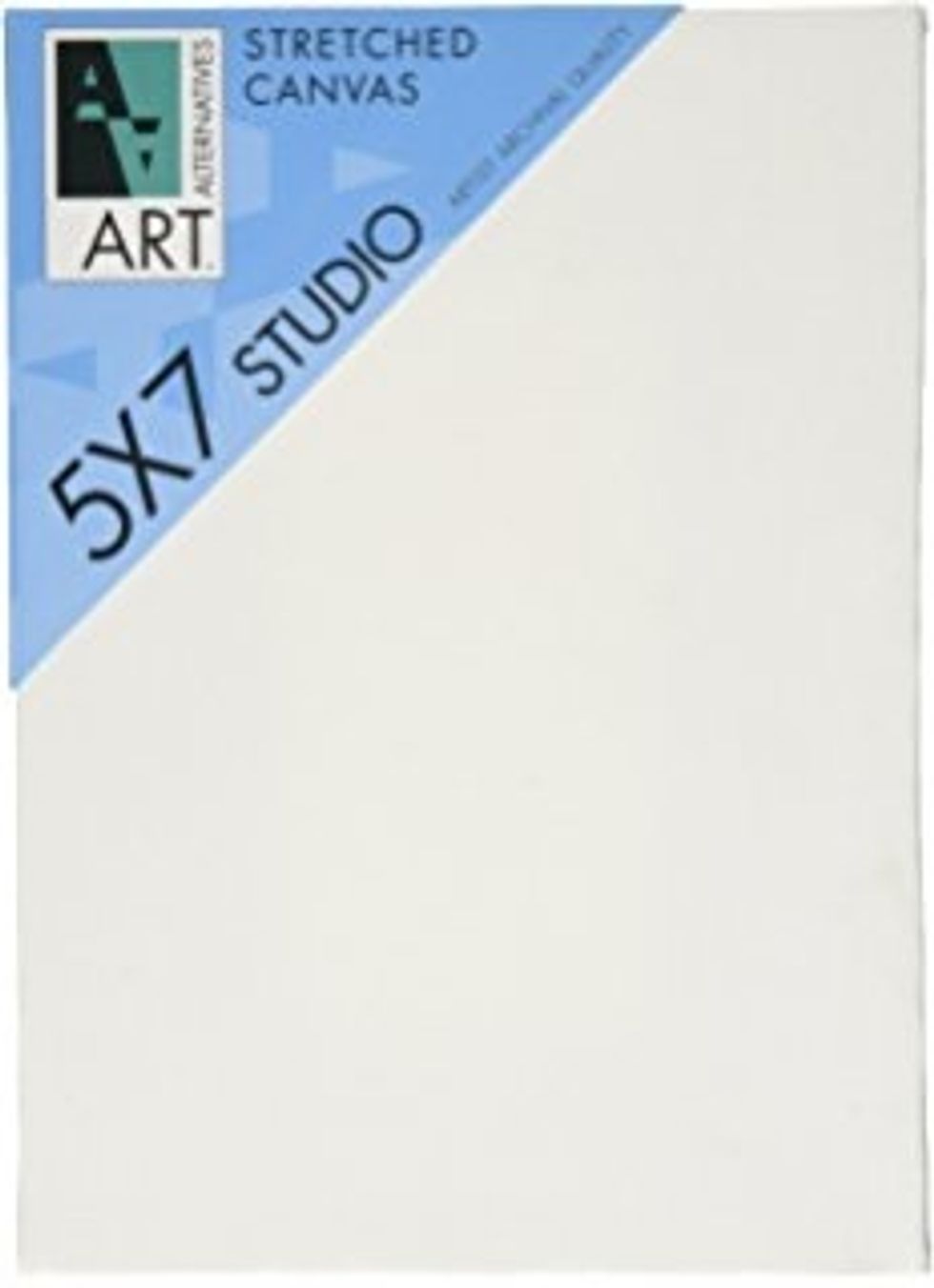 Chose your embellishments and lay them out, I tried to achieve the look of a porthole with the embellishments i had. Use gel medium to adhere them to the canvas. Heat set to dry.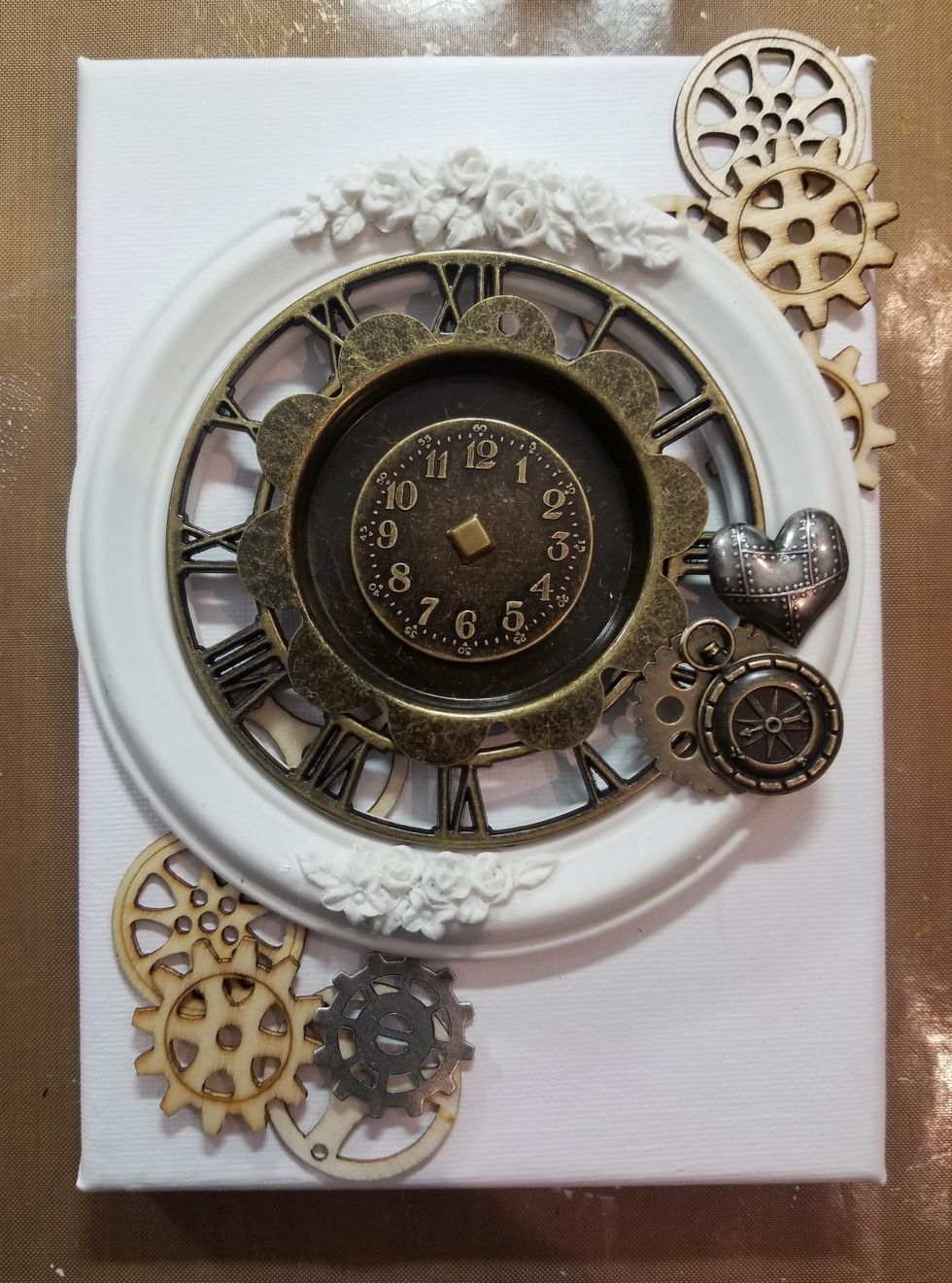 Add a coat of gesso to all the embellishments, heat set to dry
I added some art stones and adhered those with gel medium, i gave everything another coat of gesso and heat set to dry.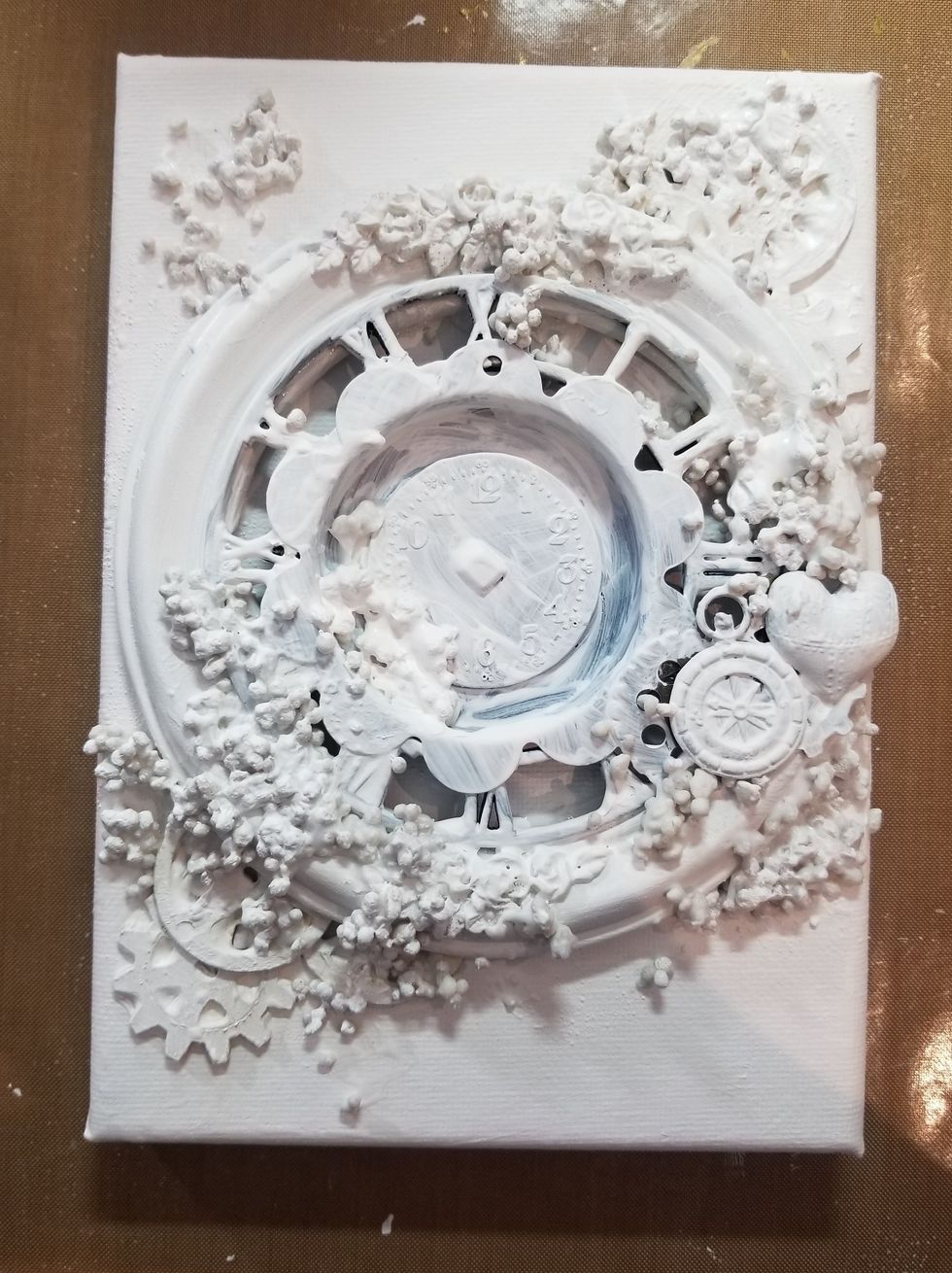 Here is a close up of what it looks like dry. Next step is to start with some minx.
I always begin with the light colors first, but it is really up to you. I did find this to be a bit brighter then I thought, so i dabbed in some Decadent Minx too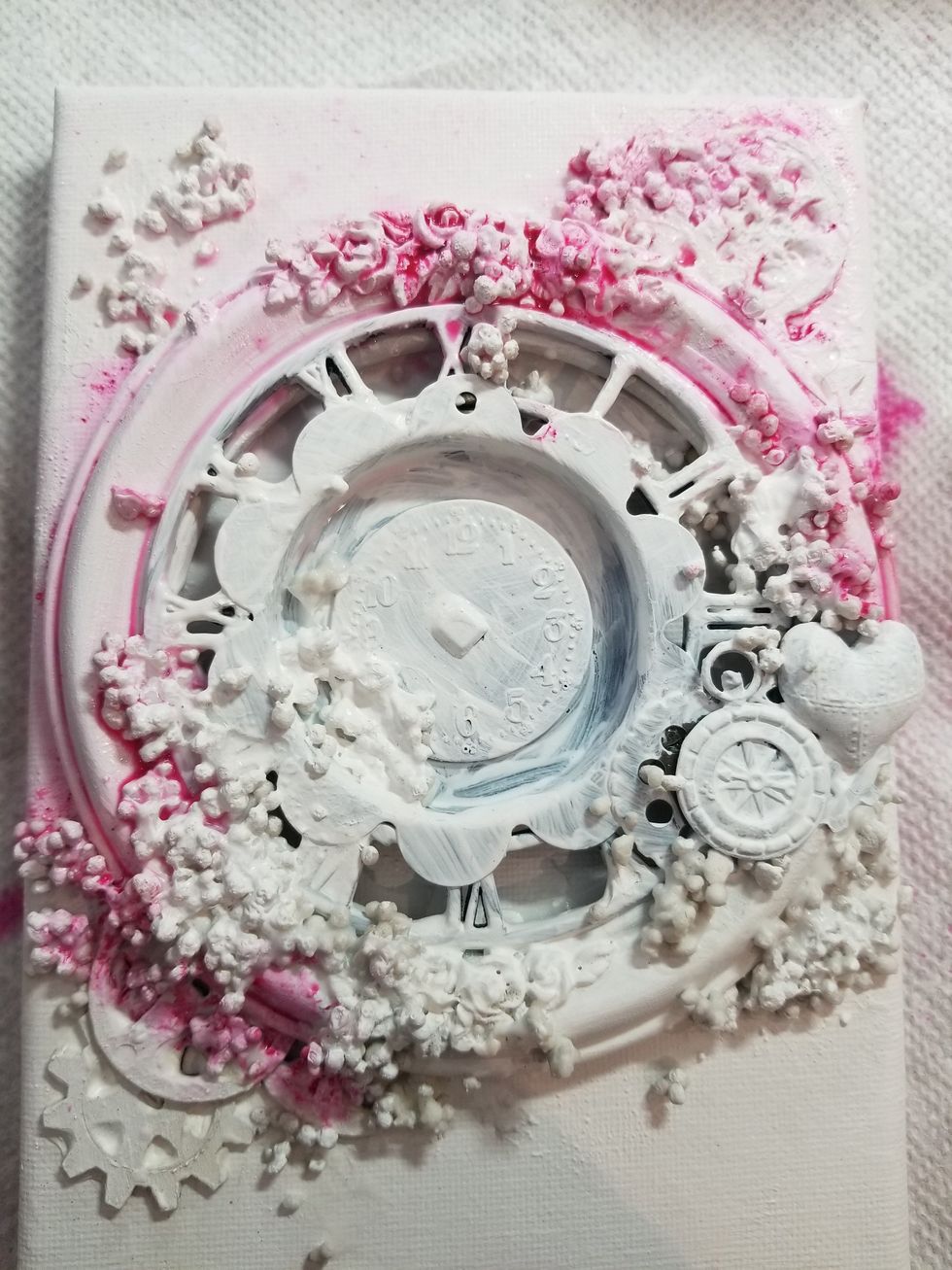 I wanted to be sure the Decadent Minx was for my shadows, so i ended up dabbing it off the top of the stones and other embellishments.
After spreading the Decadent Minx around and dabbing off excess, i heat set to dry then added in some rust amber.
I continued to dab off the colors adding more where i wanted. Creating Art is all about finding what you like in the process;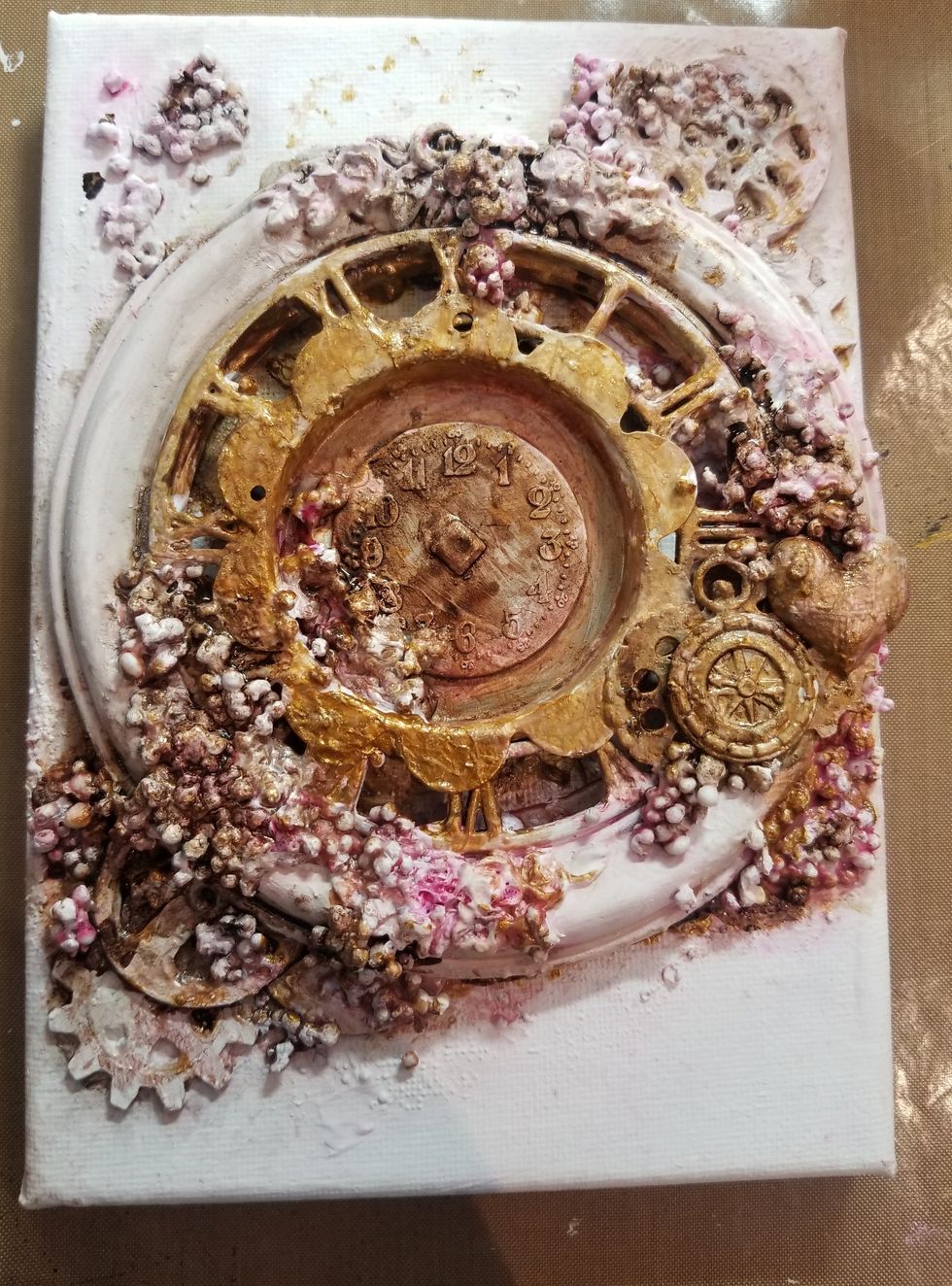 On the rim of the oval resin frame i used a mix of portobello and i dabbed a bit of the Enchanting Minx on my craft mat, just very lightly and i rubbed it in the edges of the cracks with a qtip.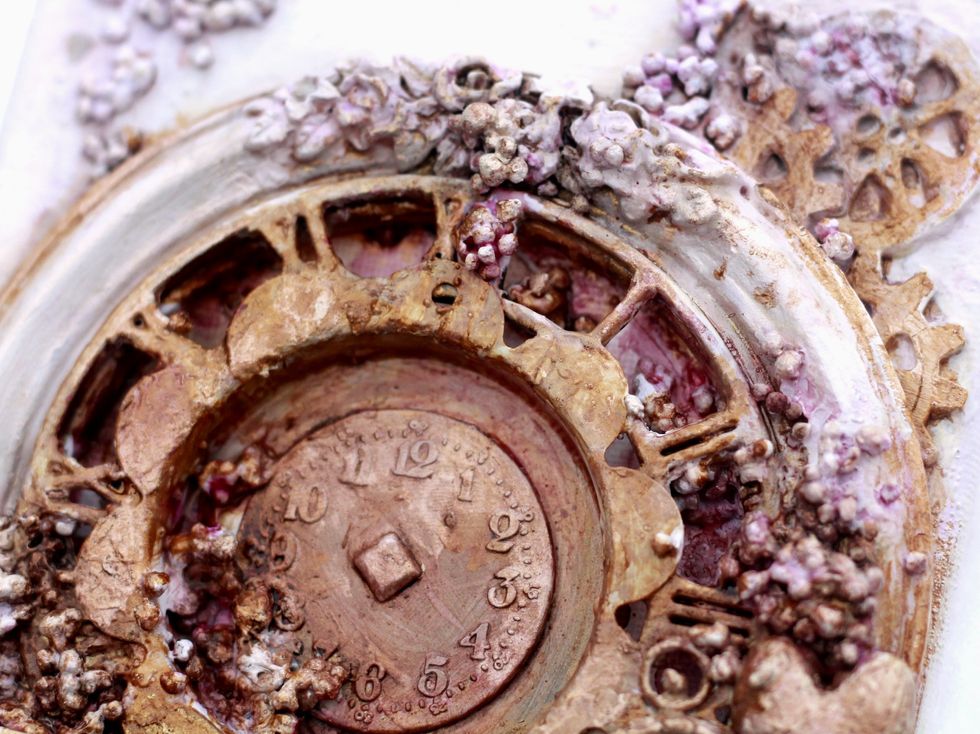 I continued to play with the Decadent Minx and Amber Rust for my shadows adding in the Enchanting Minx for the highlights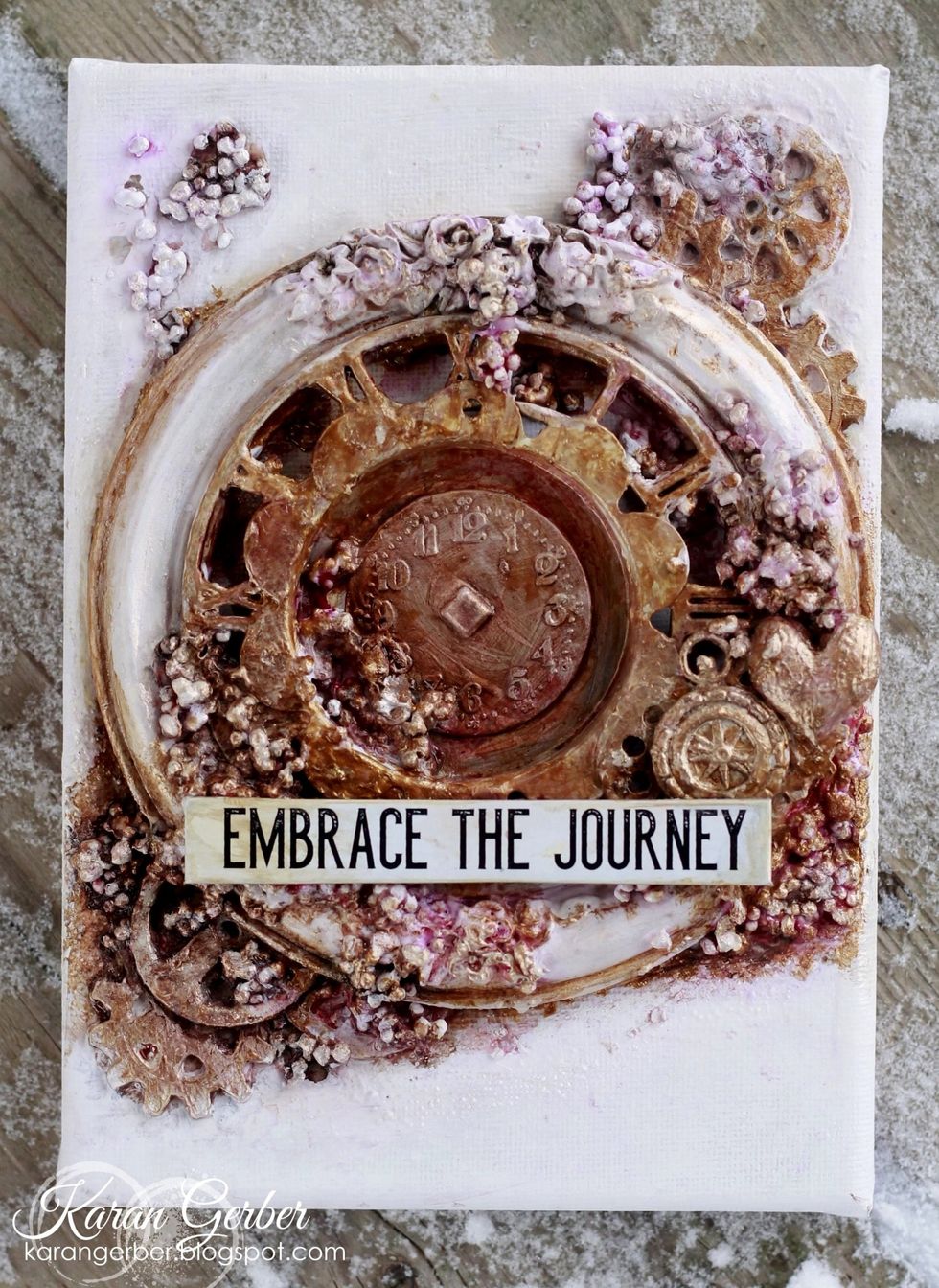 I went around the edge base of the frame and was sure to create shadows with the Decadent Minx. I amber Rust was added too.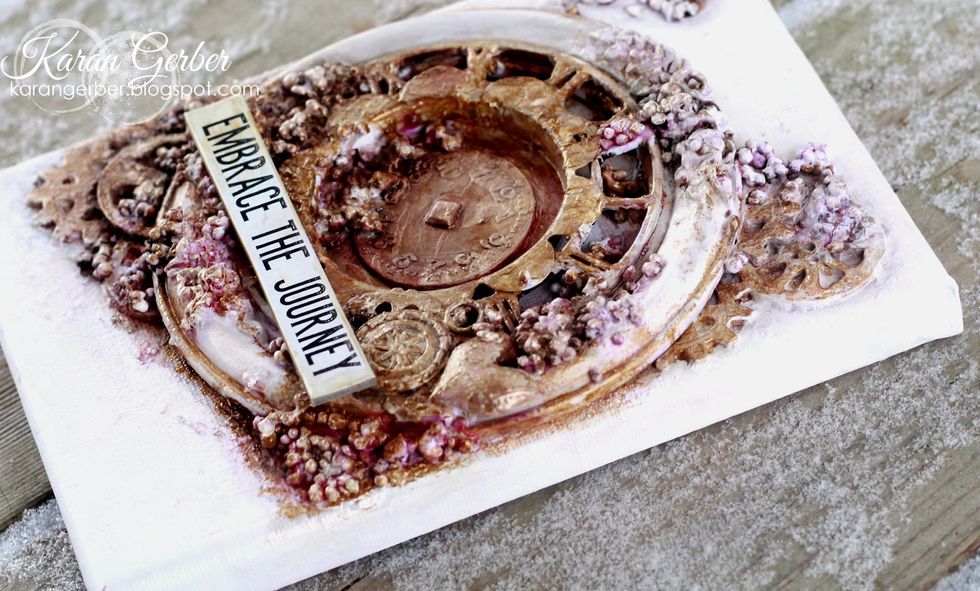 I added a chipboard title and edged it with the portobello and a bit of amber rust.
I am so please with how this turned out, Try something new with the Minx mediums you are going to love them
The creator of this guide has not included tools
Art Anthology
Art Anthology is a manufacturer of dimensional mediums.\n\nCome chat with us in our Facebook Group: Art Anthology Adventures in Art