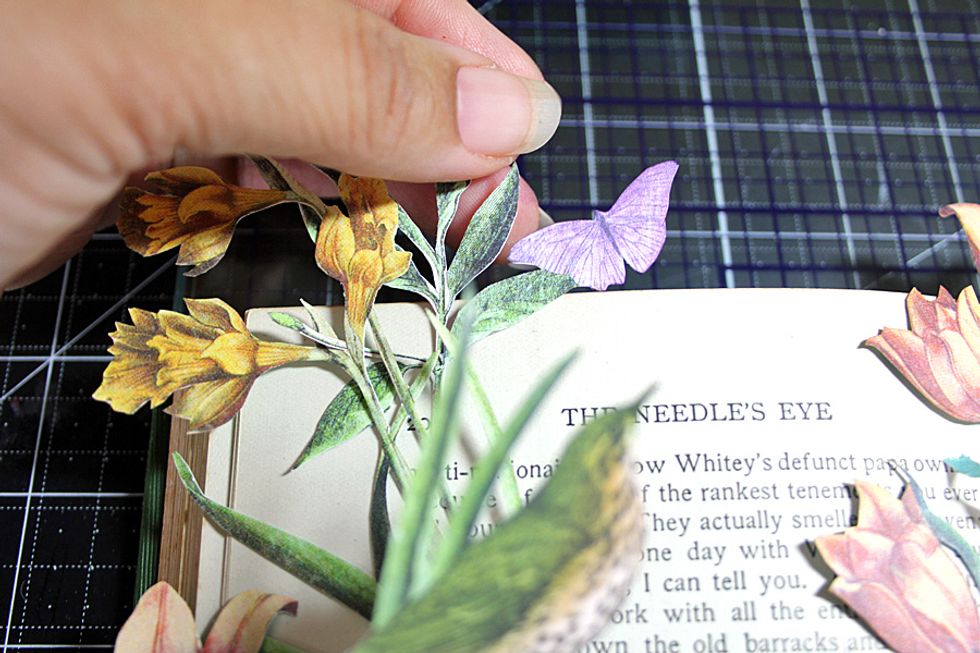 Cut images of flowers, birds, butterflies, etc. from patterned paper. Ink edges with coordinating ink colors. Just a note, when cutting images, you also want to cut leaves for filler.
Open your book to the center and begin layering. You can paint your book at this step if you desire.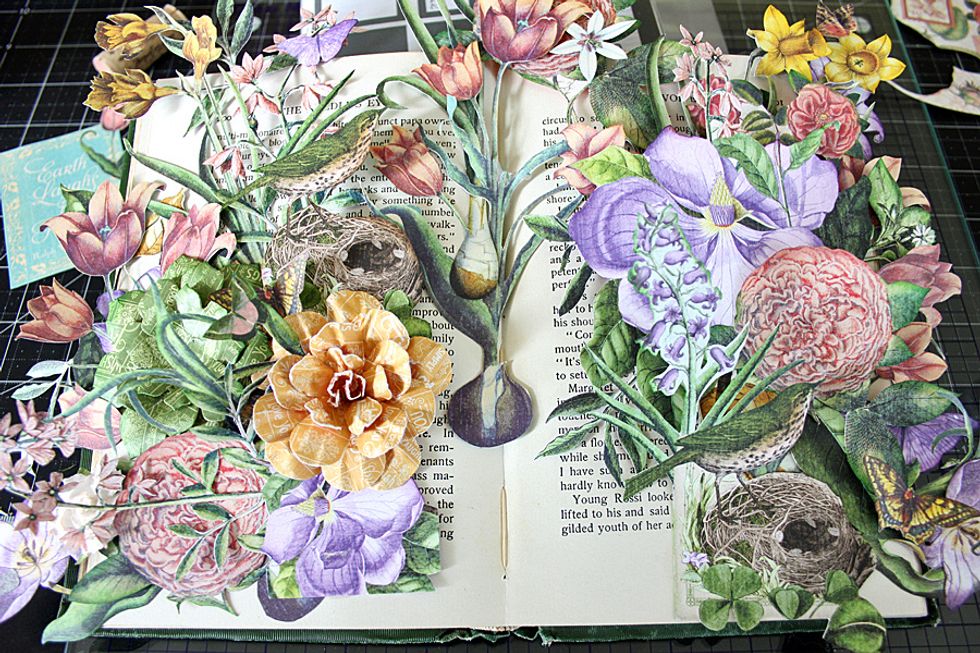 Continue to layer flowers and images building layers. Be sure to use foam adhesive to make your images stand out.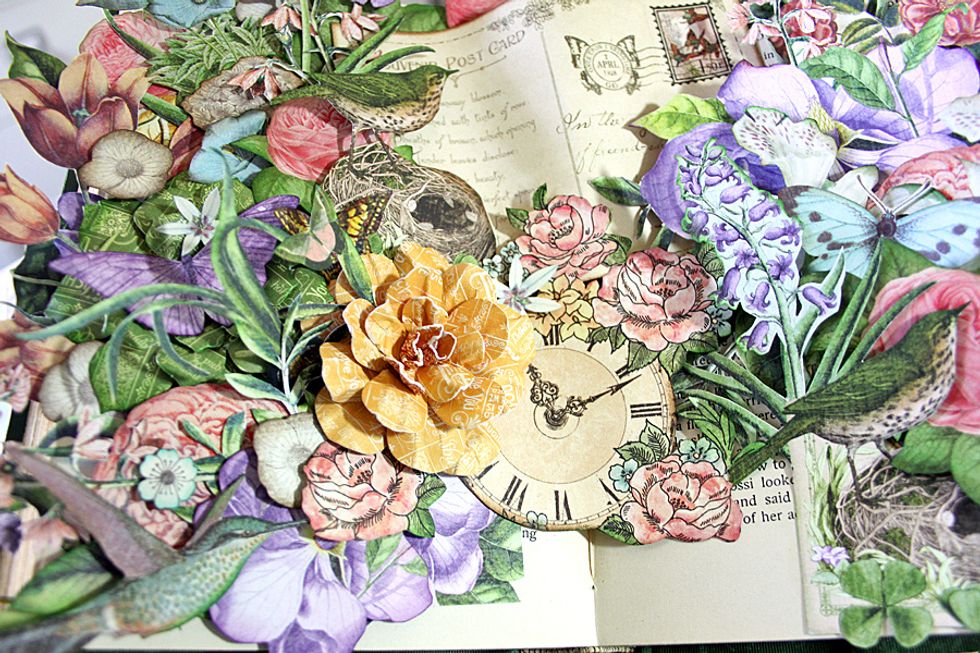 You can also add 3-D paper flowers to your design. It really adds a bit of interest. These were made using the Graphic 45 "Time to Flourish" cardstock flower sheet.
You can add as many or as little flowers and embellishments as you like. Remember to make it your own.
Once you have the layers and shape you desire, you are done. Enjoy!
1.0 Old Book, Approximately 5" x 7"
1.0 Graphic 45 - Sweet Sentiments - Violet Bouquet
1.0 Graphic 45 - Once Upon a Springtime Sheet
1.0 Graphic 45 - A Ladies' Diary - Moment in Time
1.0 Graphic 45 - Time to Flourish - February Flourish
2.0 Graphic 45 - Time to Flourish - March Flourish
2.0 Graphic 45 - Time to Flourish - May Flourish
1.0 Graphic 45 – Time to Flourish - Cardstock Flowers
1.0 Graphic 45 - Botanical Tea – Sweet Chamomile
1.0 Graphic 45 - Botanical Tea – Spring Duet
1.0 Graphic 45 - Botanical Tea – Fauna
1.0 Graphic 45 - Botanical Tea – Flora
1.0 Graphic 45 - Botanical Tea – Botanical Tea
1.0 Distress Ink - Dusty Concord, Victorian Velvet
1.0 Distress Ink - Mowed Lawn, Gathered Twigs
1.0 Detail Scissors
1.0 Quick Dry Liquid Glue, Adhesive Foam Squares-Black