How to create an alkalising, green breakfast smoothie
This alkalising recipe is packed full of live, energy inducing foods that your body and health will thrive on. It's incredibly flexible so get creative!
25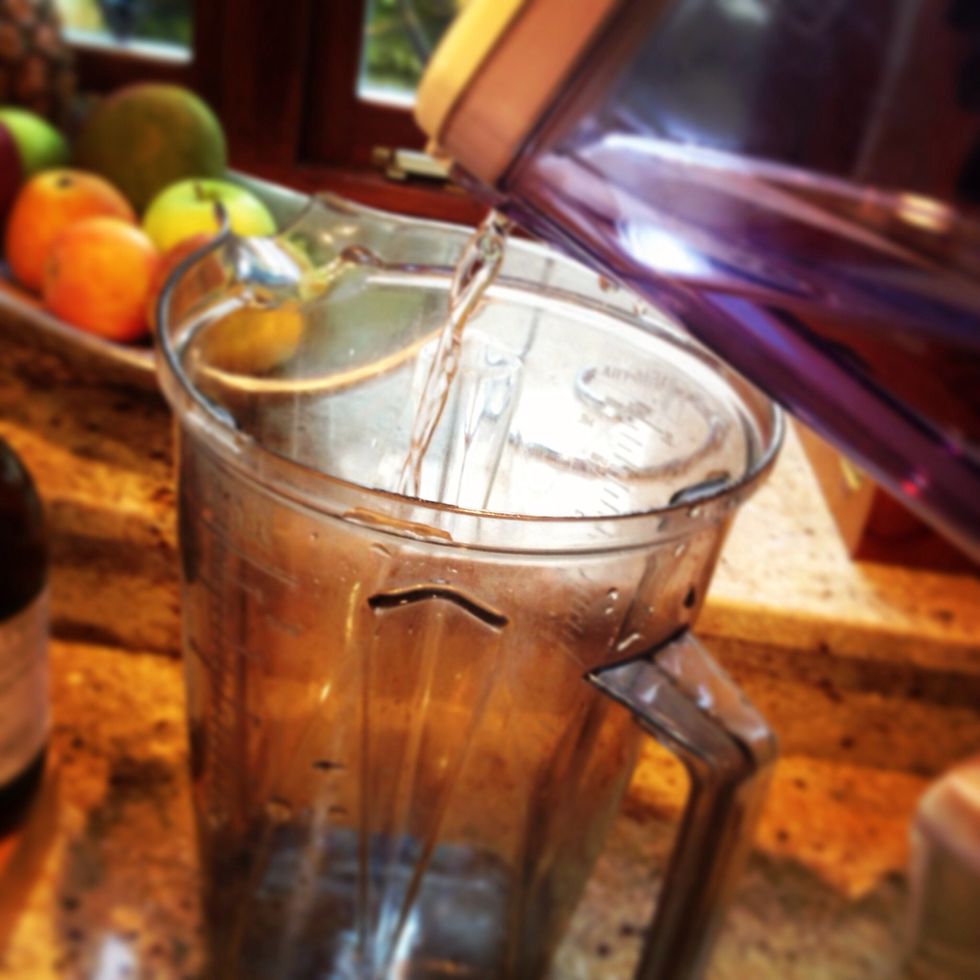 Add 1/2 cup of water into the blender before you begin. This will make the smoothie extra hydrating, and it will help the blender process all the lovely food you throw in.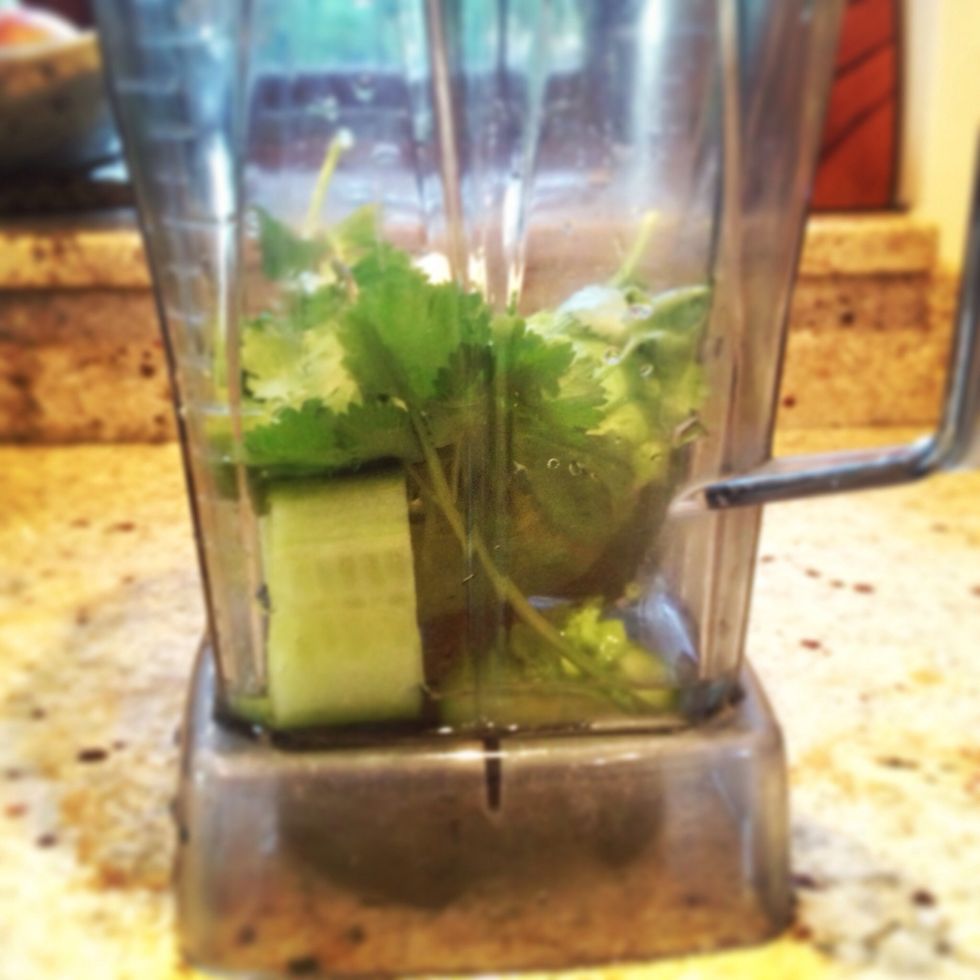 Add all the soft ingredients: mango, avocado, coriander, lemon and cucumber. Blend for 30 seconds on a high level until it is really smooth.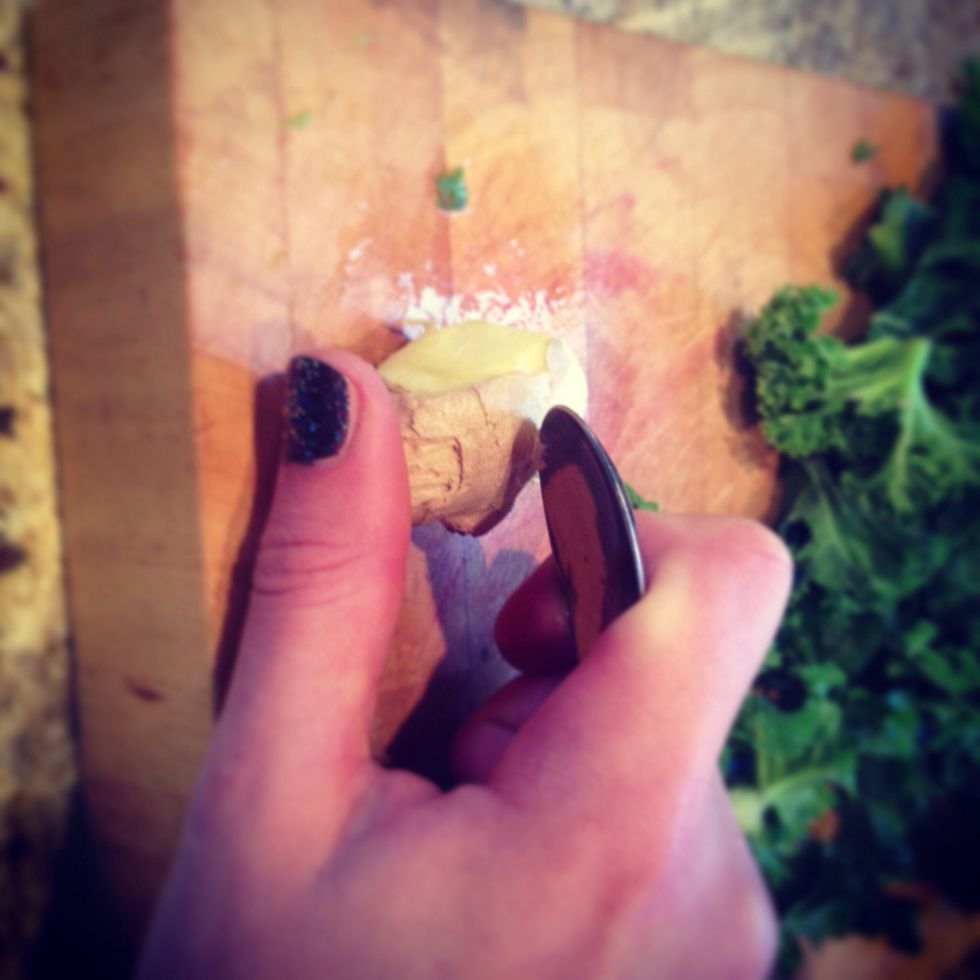 Peel your ginger before adding it in to the mix. A great tip for getting around the knobbly bits is to use a tea spoon to peel it. It's really quick and saves you from wasting any ginger.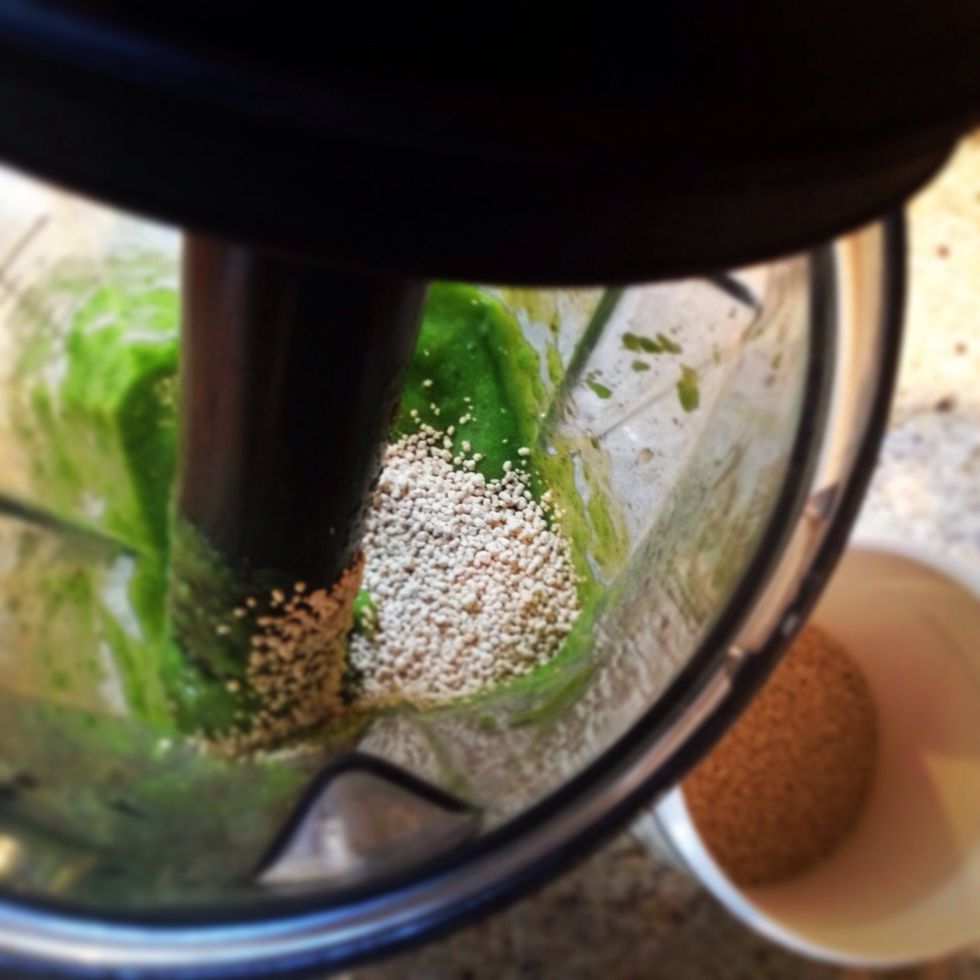 Add 2 large handfuls of Curley kale and the lump of ginger. Add a sprinkling of lecithin granules to help emulsify the good fats in the avocado and give it a creamy taste (optional).
After blending everything together, separate in to glasses but leave a space in the top to add your daily dose of EFAs. Fish oil is great but flaxseed oil can be used as a veggie/vegan option. Enjoy!
A balance of proteins fats and carbohydrates in the morning is essential for your health & vitality. Find out more about the benefits of these foods and enjoy more recipes at YourNewLifePlan.co.uk.
1/2 Avocado
1.0 Mango
2.0 Large handfuls of kale
1.0in Ginger
1/2 Unwaxed lemon
4.0in Cucumber
1.0 Small handful of coriander
1/2c Water
2.0Tbsp Flaxseed/fish oil
2.0Tbsp Lecithin granules
Kimberley Shepherd
Health coach passionate about Energising, empowering and educating others to live healthily and happily, the natural way.