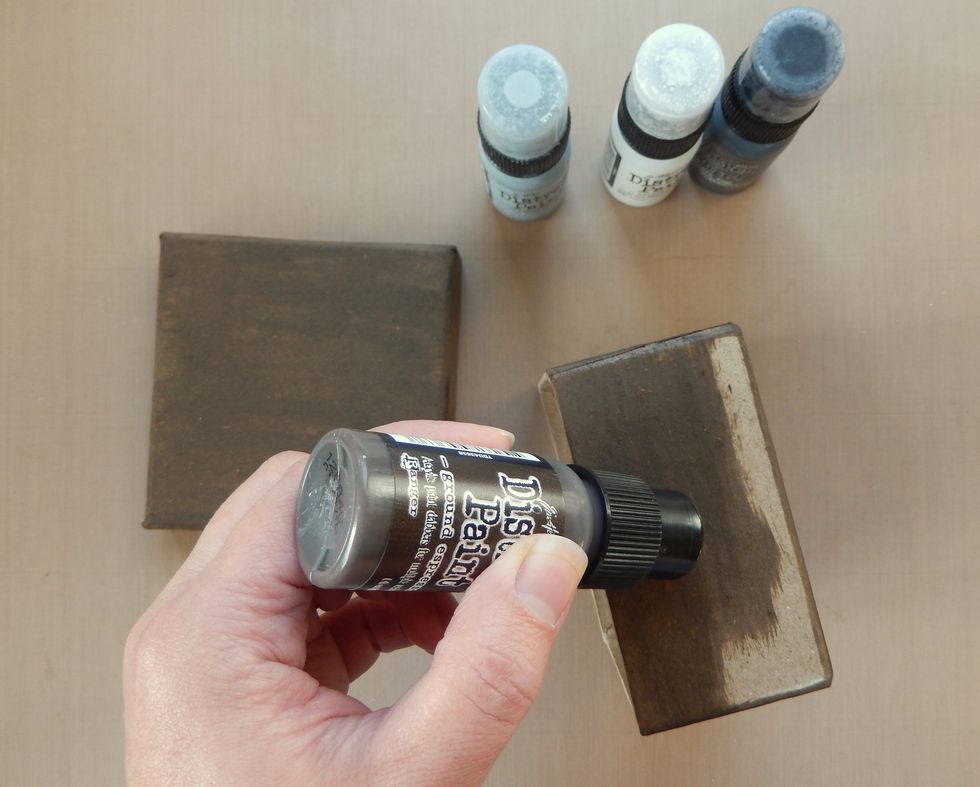 Start with a cheap box (I got a papier-mâché one from a craft shop). Cover it in an initial layer of Ground Espresso Distress Paint.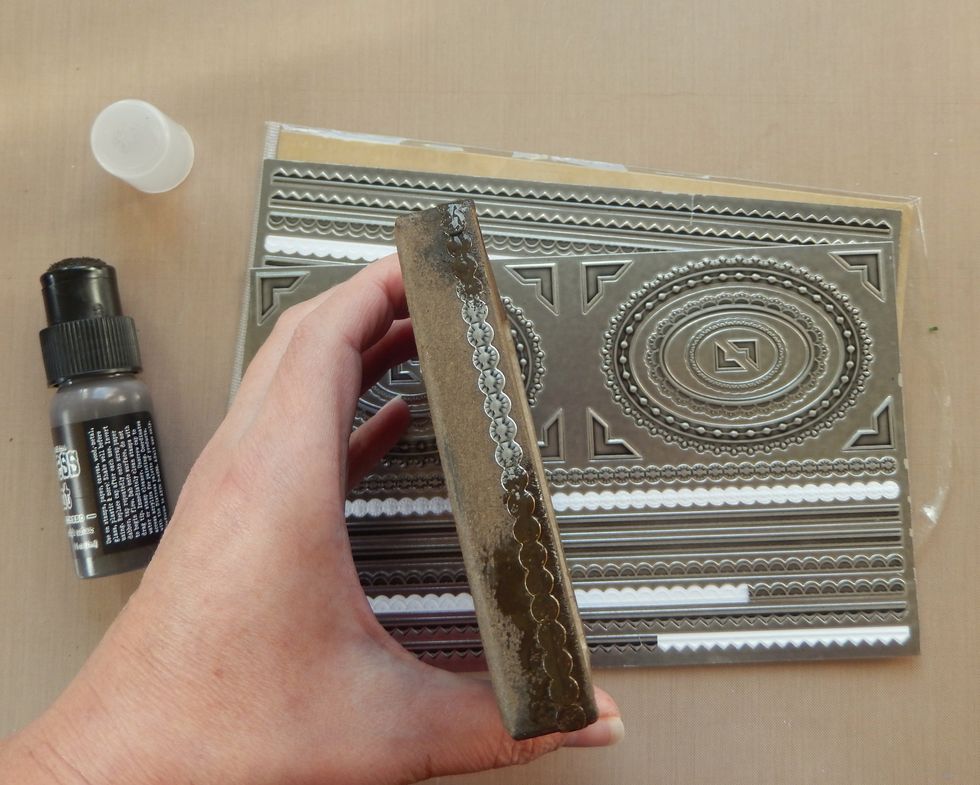 Add Industrious Frames strips to the edge of the lid and cover with more of the Ground Espresso Distress Paint allowing it to dry.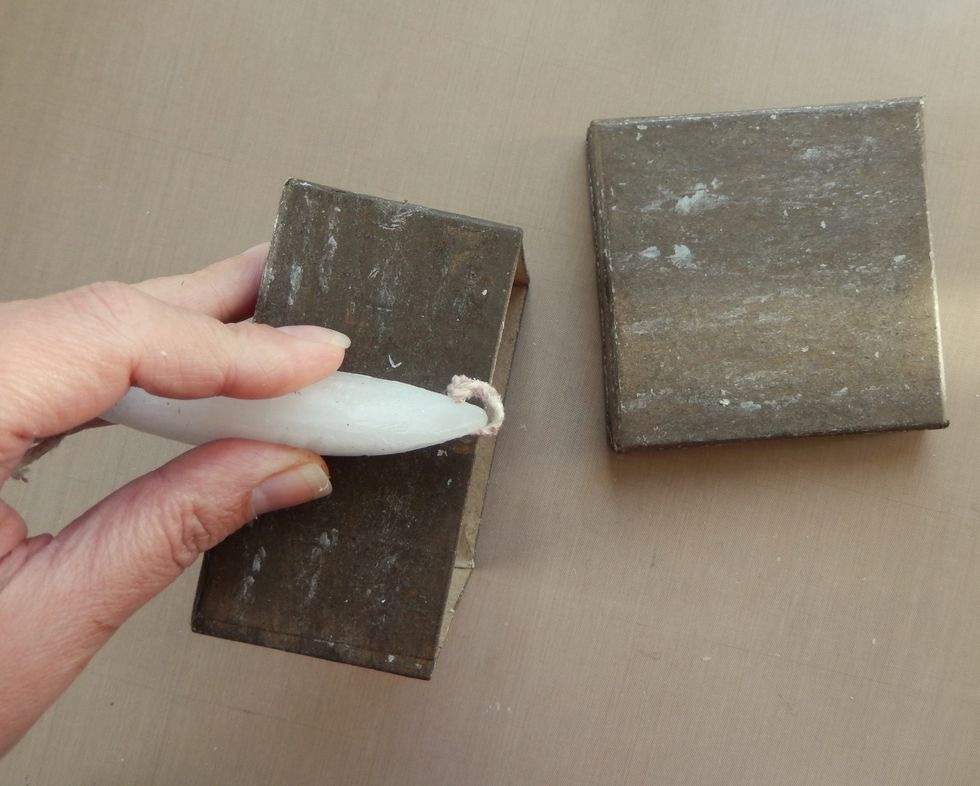 Rub a clear wax candle over every surface, working in one direction (applying plenty of wax).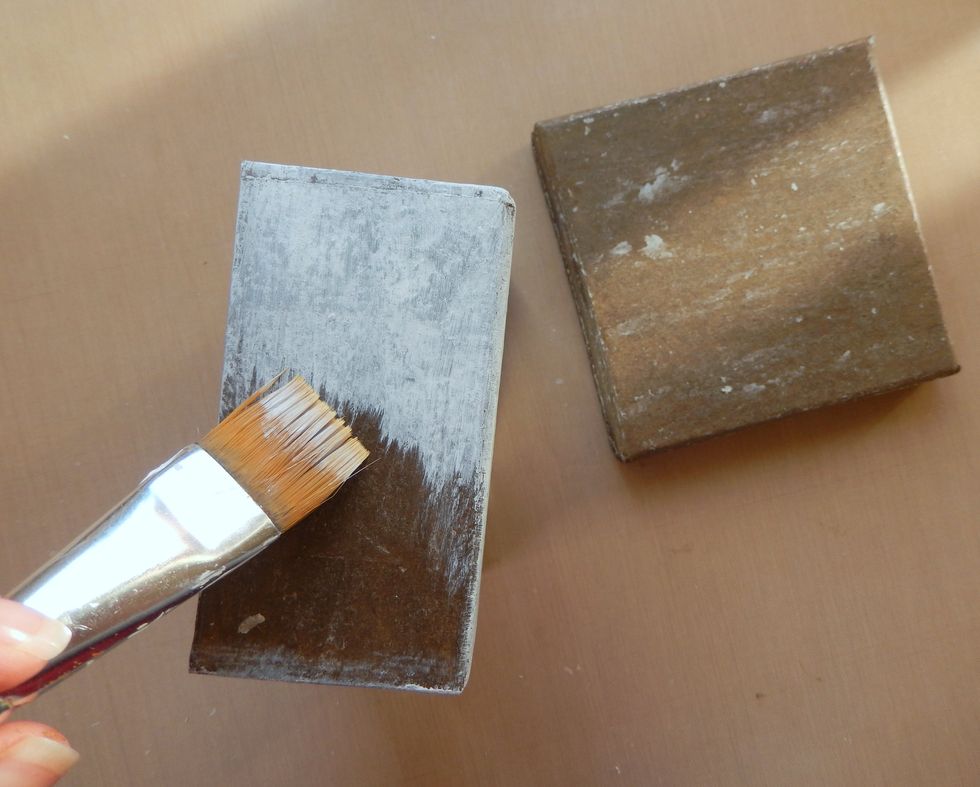 Paint a light coat of white gesso over every surface and allow to dry naturally - don't use a heat tool as you will melt the wax and stop the wax resist from working.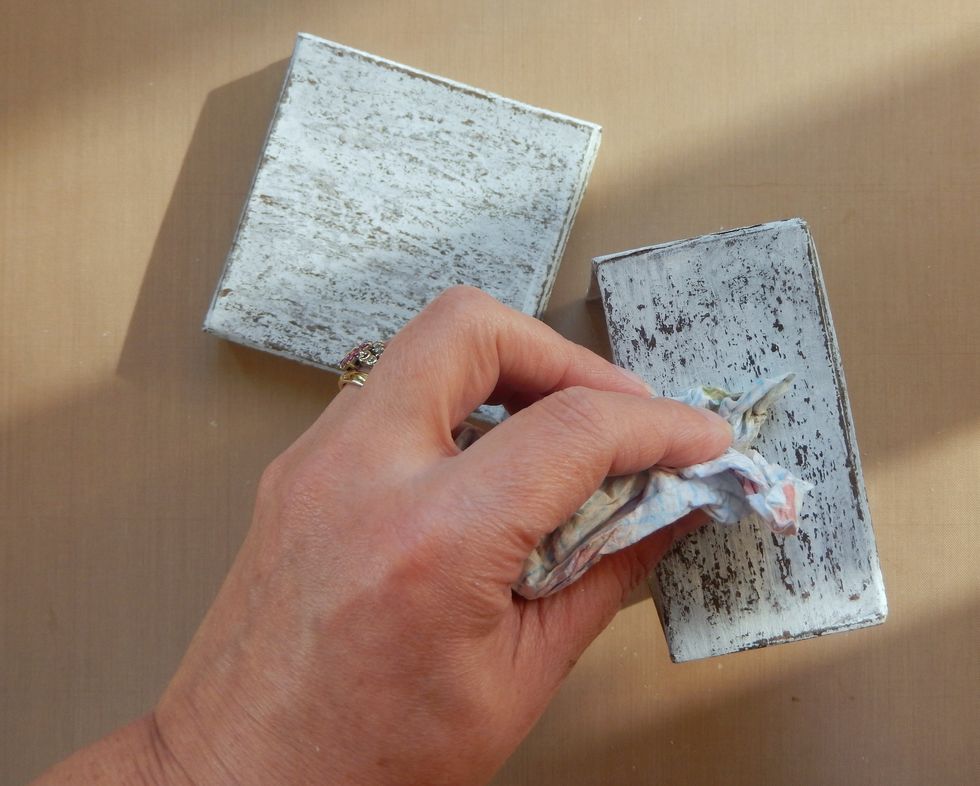 Rub over the dry gesso with a paper towel to remove some of the white layer, paying particular attention to the edges. You can use a sanding block to remove more if you want to at this stage.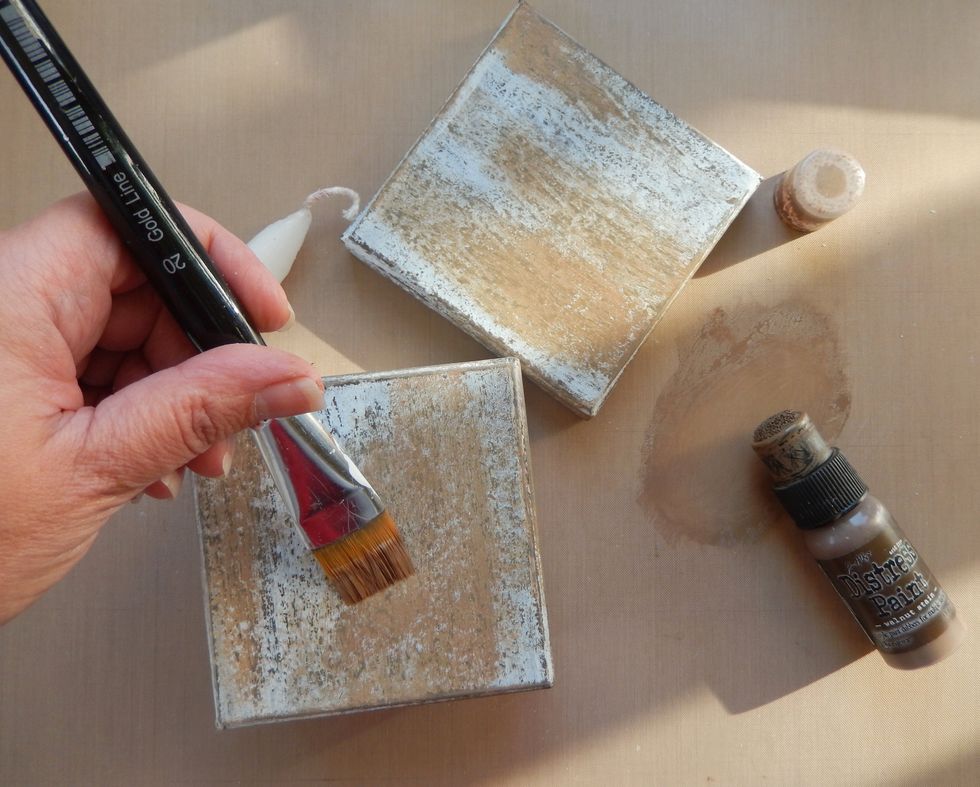 Add more clear candle wax before dry brushing a little Walnut Stain Distress Paint over random parts and allow it to dry naturally again.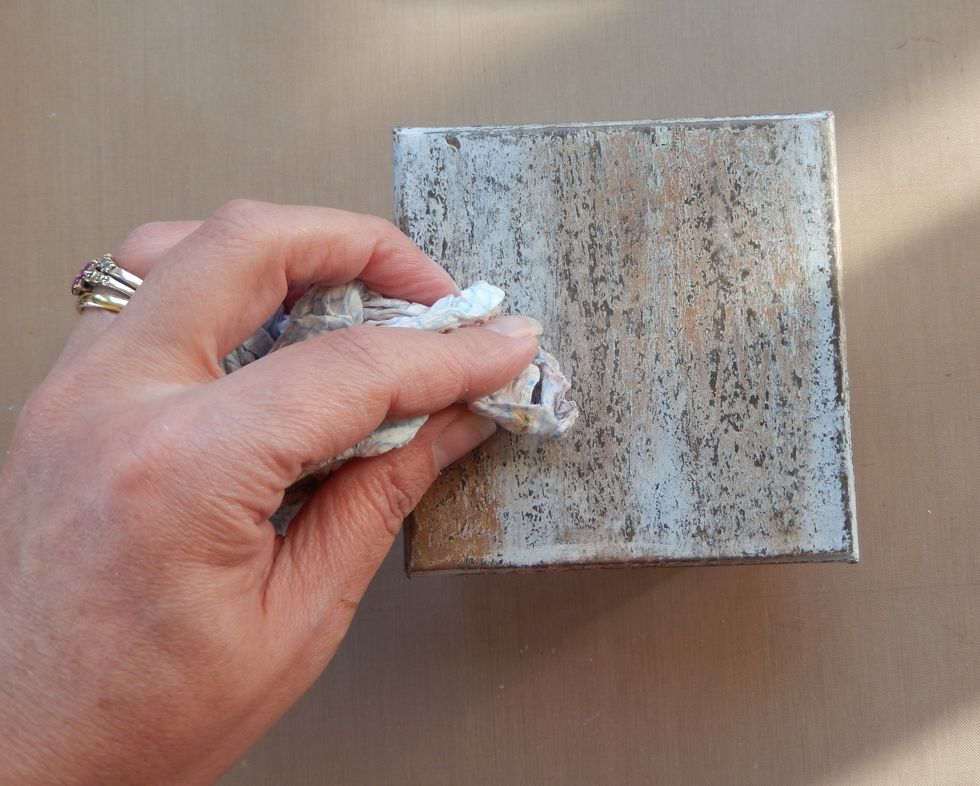 Once again rub over the surface to remove some of the Walnut Stain Distress Paint.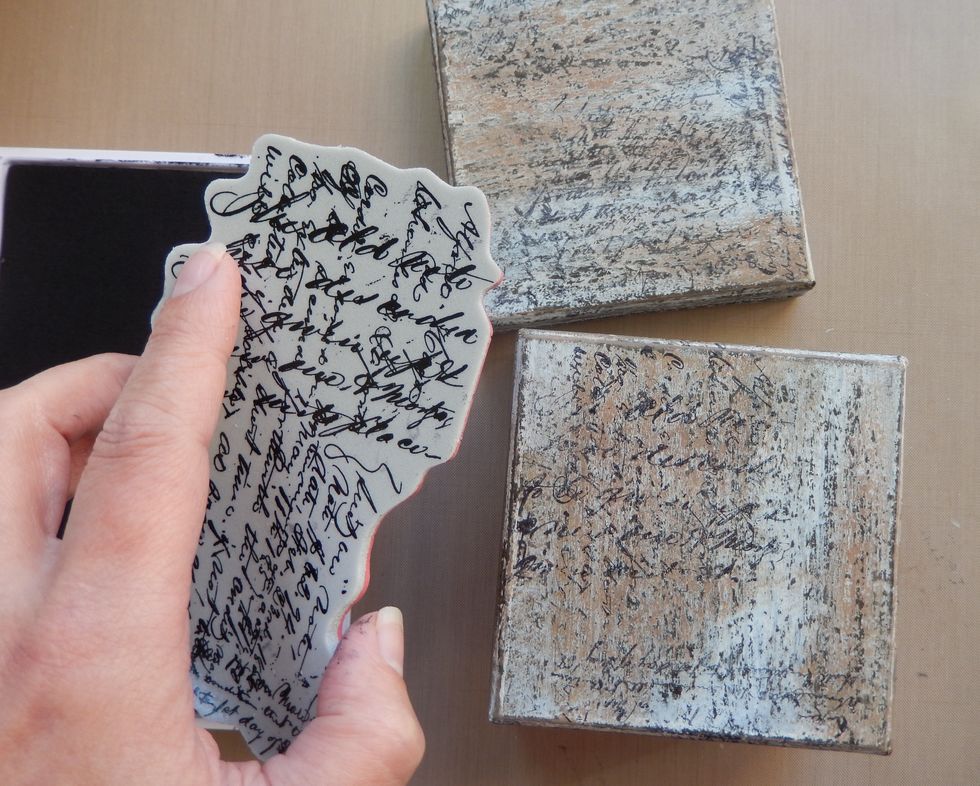 Use the Ledger Script stamps with Jet Black Archival Ink to apply some random stamping to the surfaces of the box. You may find it easier to do this without using a stamping block.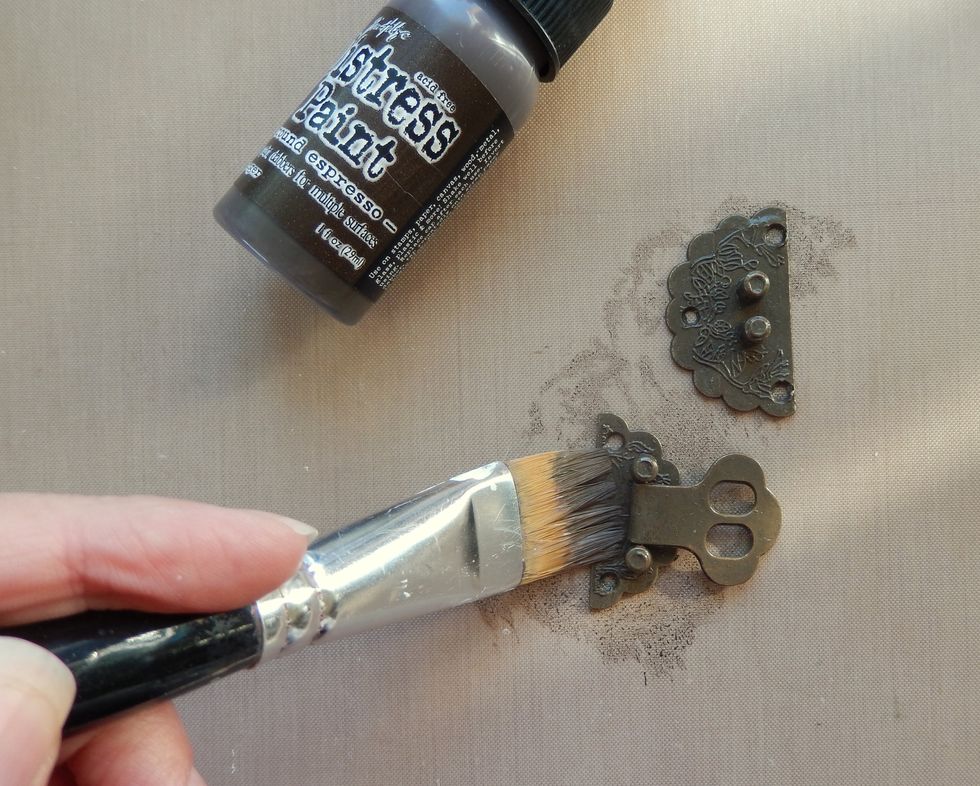 Apply Ground Espresso Distress Paint to a metal clasp and allow it to dry.
Rub over the clasp with the wax candle again before applying a coat of Weathered Wood Distress Paint.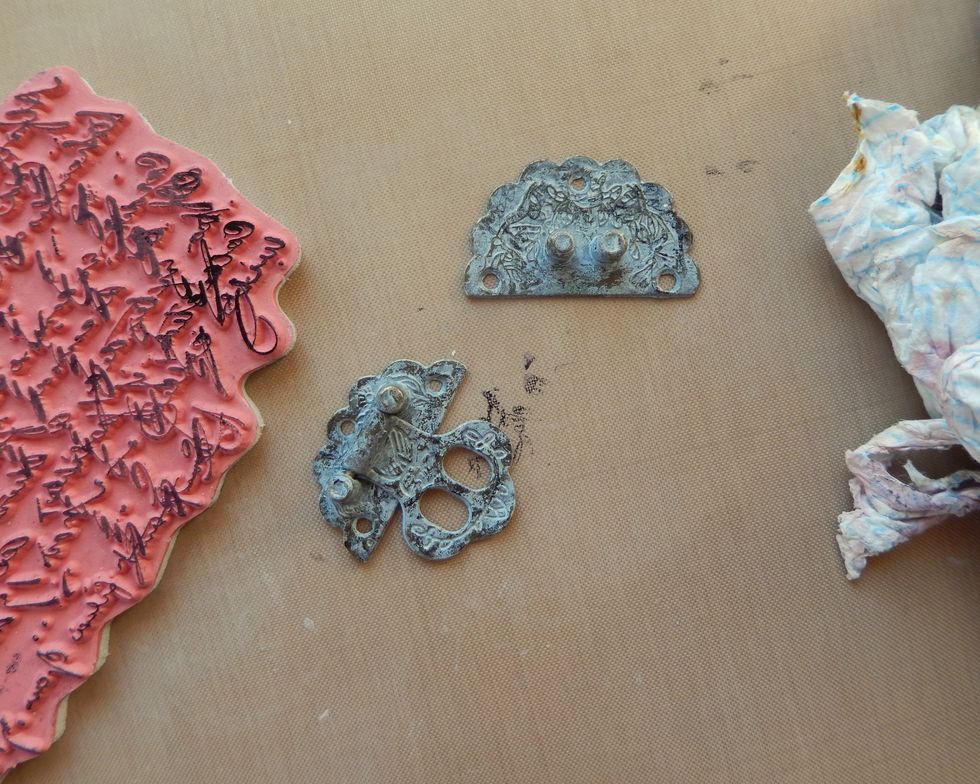 When dry, rub over the clasp with a paper towel to remove some of the paint layers. Then stamp with the Ledger Script stamp using Jet Black Archival Ink as before.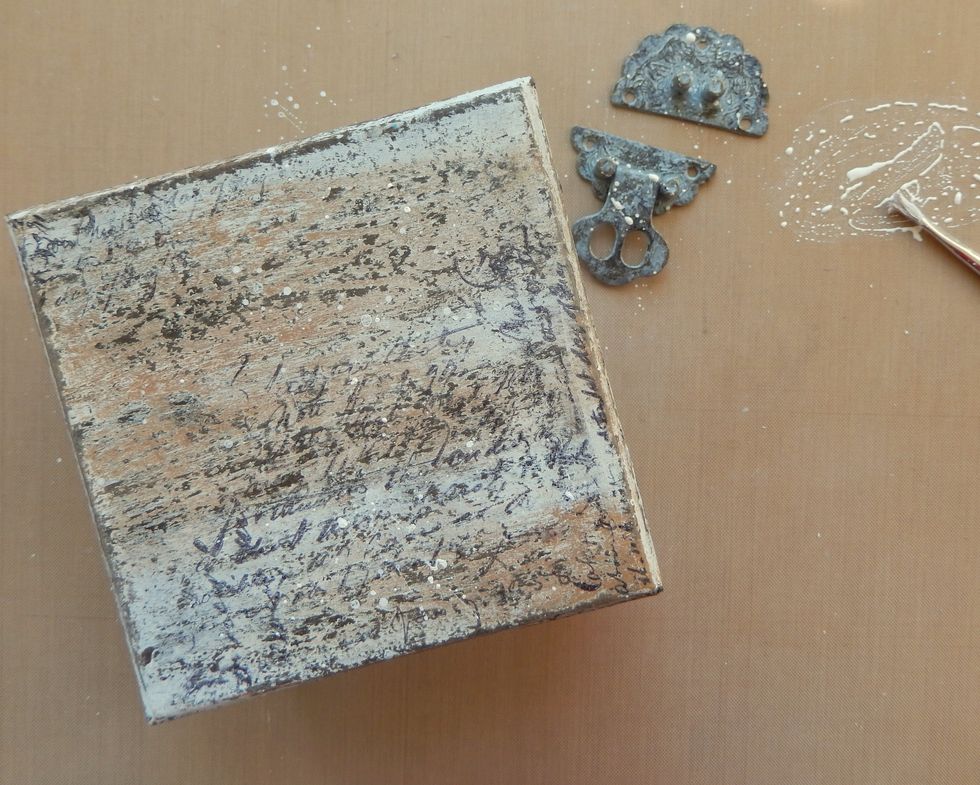 Finally splash some Picket Fence Distress Paint over the sides of the box and the clasp. When dry attach the clasp to the side of the box and lid.
1.0 Tim Holtz Distress Paint Ground Espresso
1.0 Tim Holtz Distress Paint Walnut Stain
1.0 Tim Holtz Distress Paint Weathered Wood
1.0 Tim Holtz Distress Paint Picket Fence
1.0 IndigoBlu GeeSso Good! White Gesso
1.0 Stampers Anonymous Tim Holtz Stamp 'Ledger Script'
1.0 Ranger Jet Black Archival Ink
1.0 Tim Holtz Idea-ology Industrious Stickers 'Frames'
1.0 Plain Box
1.0 Clear Wax Candle
1.0 Metal Clasp
Jenny Marples
Mixed Media Designer, Educator, television and retail/trade demonstrator and contributor to several International publications.
Staffordshire, United Kingdom