How to create an accordion in a box mini album
Create an Accordion in a Box Mini Album
852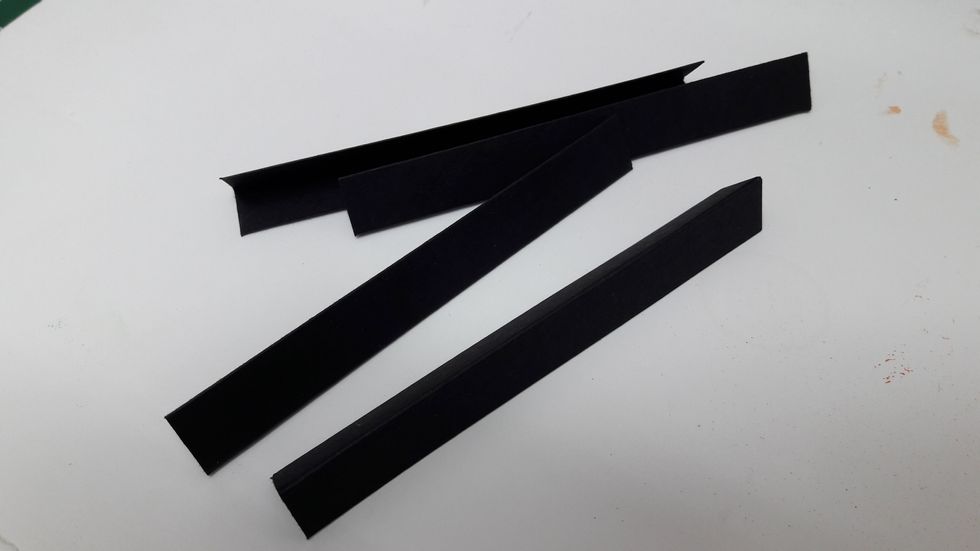 Cut five 4" x 1" strips from black cardstock. Fold strips in half.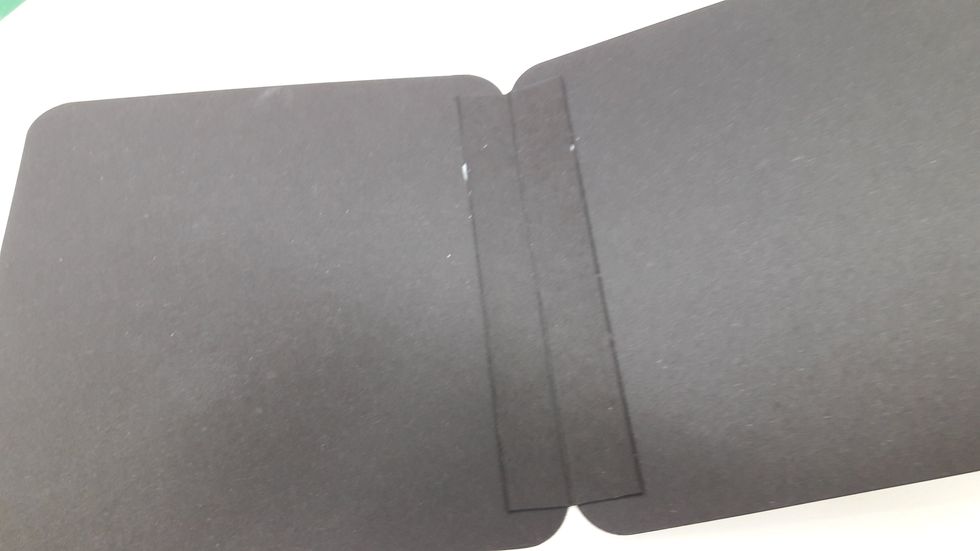 Attach a square to each side of folded strip. Continue to attach all squares to strips until you have an accordion.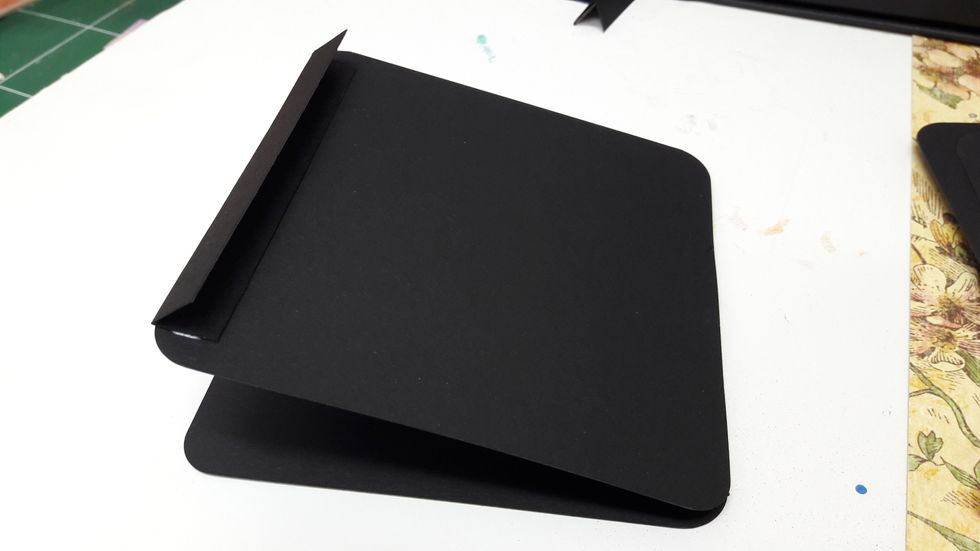 Fold accordion.
Cut 11 squares from pattern paper: 4 1/2" x 4 1/2" in size.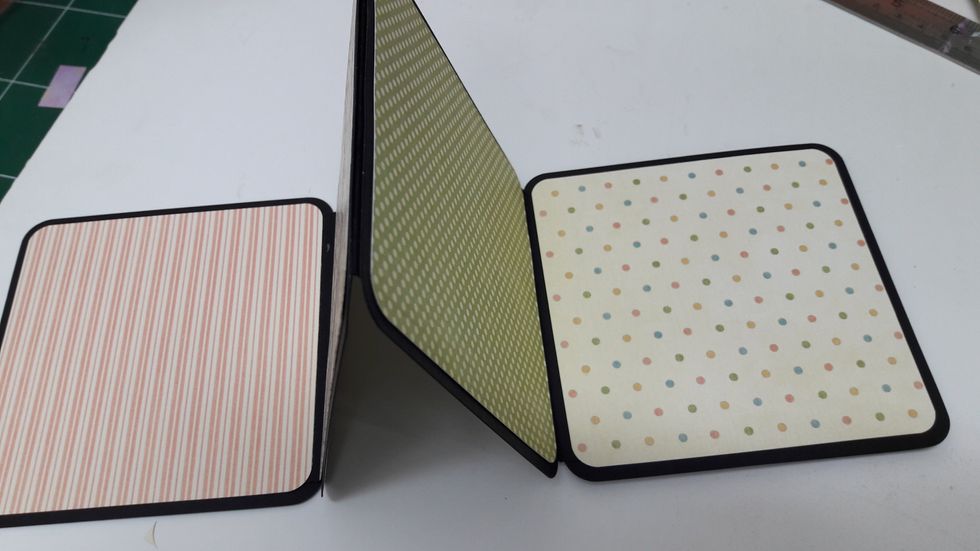 Cover accordion on both sides with paper.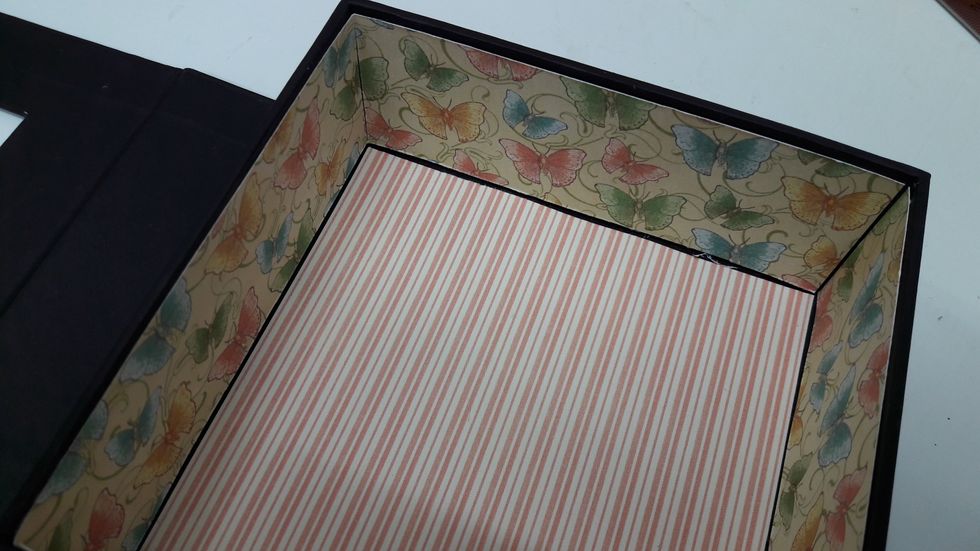 Cover inside of box: bottom: 4 3./4" x 4 3/4" and sides: 4 3/4" x 1 3/4".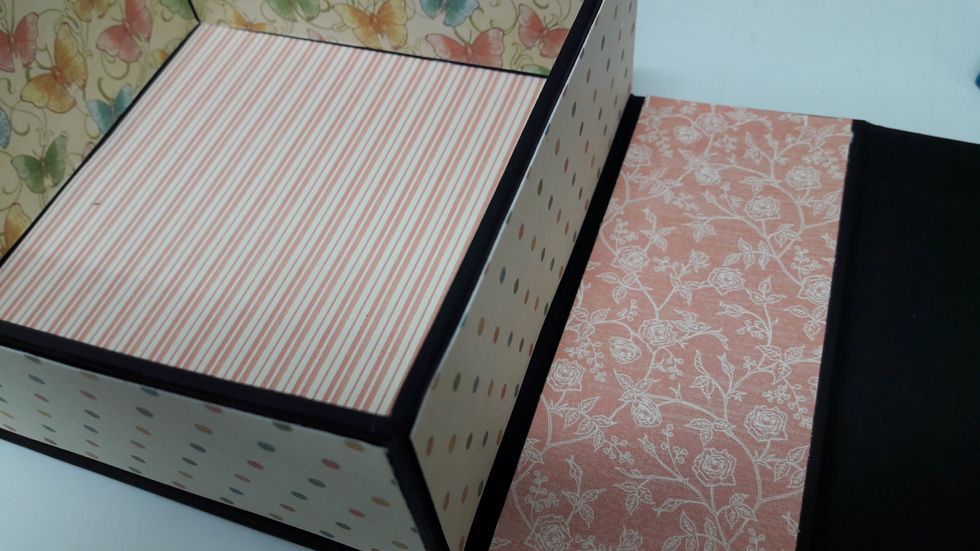 Cover outside walls: 4 7/8" x 1 3/4".
Cover lid of box: inside: 5" x 5" on top. 1" x 7" on small flap. Cover inside: 5" x 1 7/8"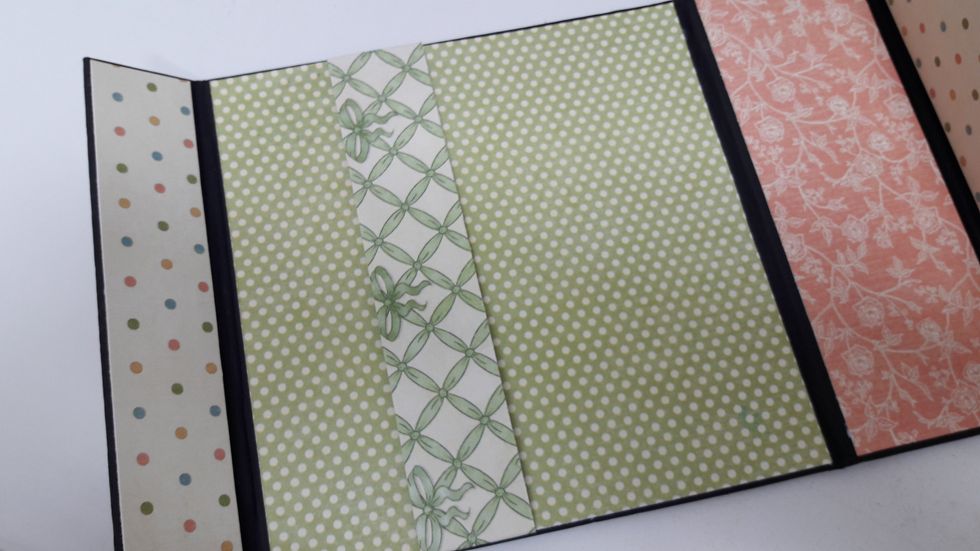 Cut strip of pattern paper: 1" x 7" and fold at 1" and 6". Attach to inside cover. Apply glue only on small flaps on edges to create a belly band. Cover inside with 5" x 5" square.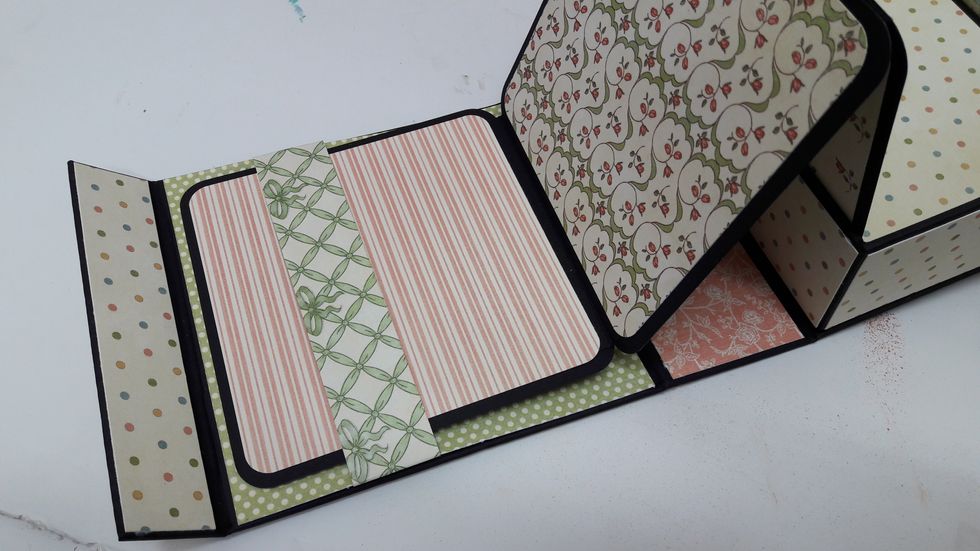 Insert first square of accordion under belly band.
Attach last square of accordion to bottom of box.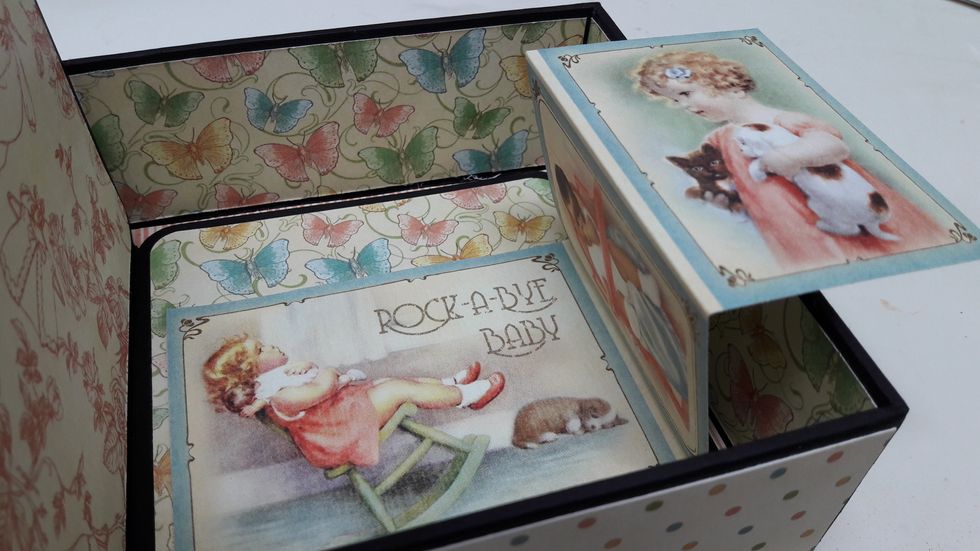 Embellish pages.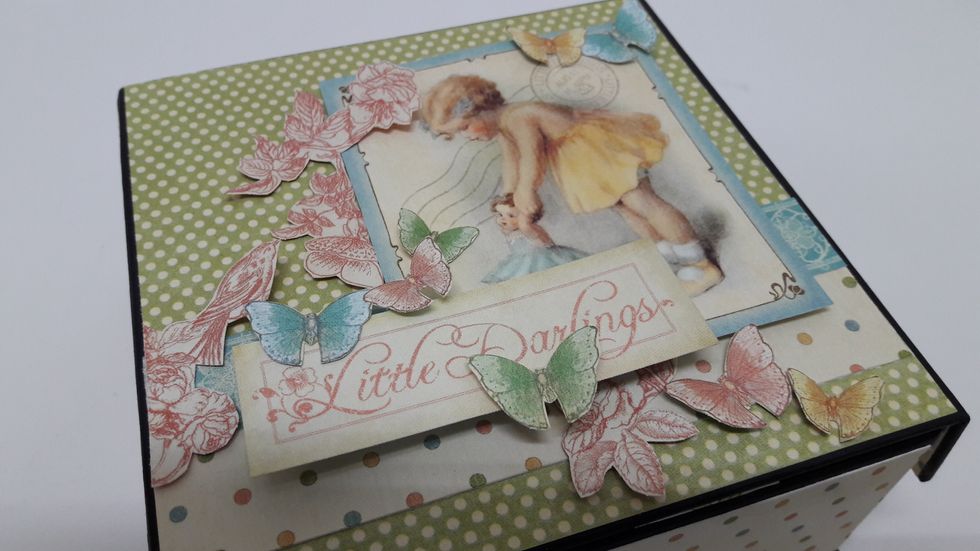 Embellish outside of box.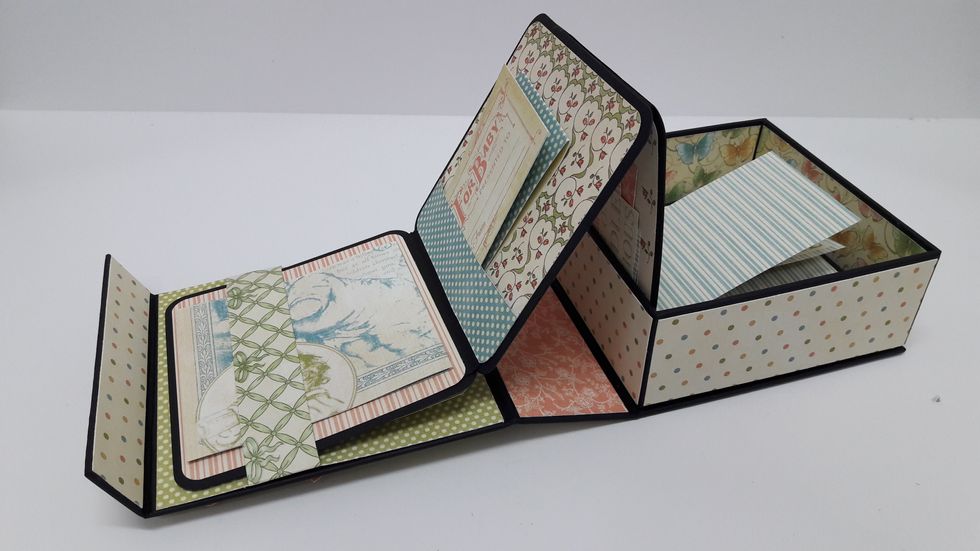 Your box is ready! You can open and close the box and flip accordion while inserted under band or remove it to look on other side.
Graphic 45 Secret Garden collection
Black cardstock
Mixed media Box by Graphic 45