How to create an abstract wet on wet watercolor
Create an Abstract Wet on Wet Watercolor
21
Gather your shapes together. I used stencil inserts that most would throw away. These will help create your sections of color.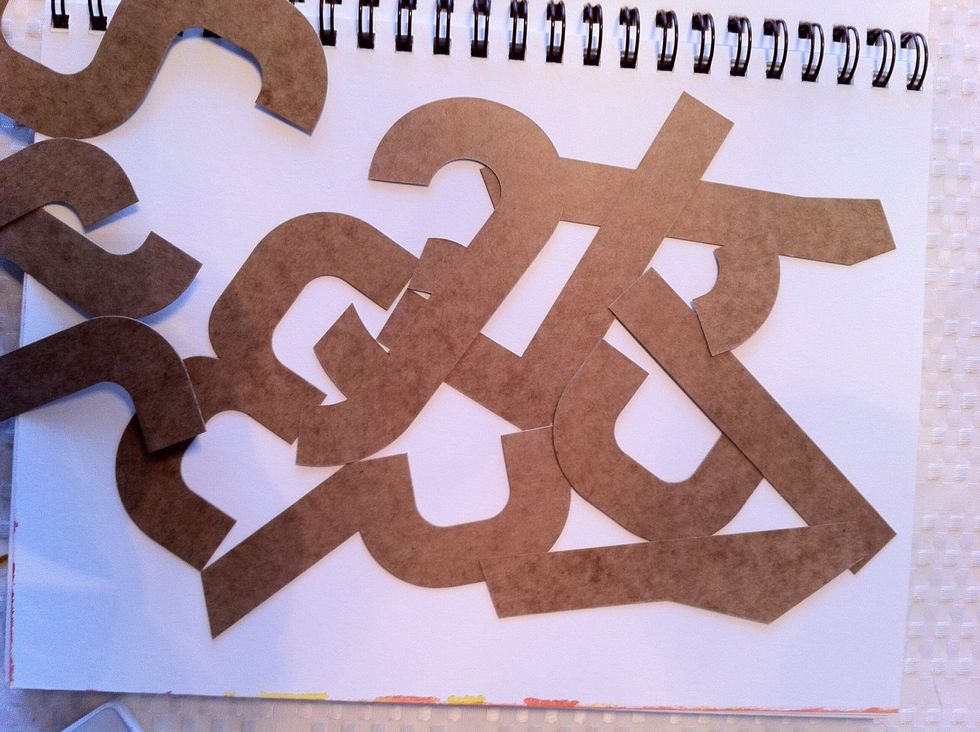 Place a shape on your paper. Trace it with your pen. Using one shape at a time, trace and remove. Be sure to overlap! In photo, I placed them all on the sheet to give you an idea of abstracting.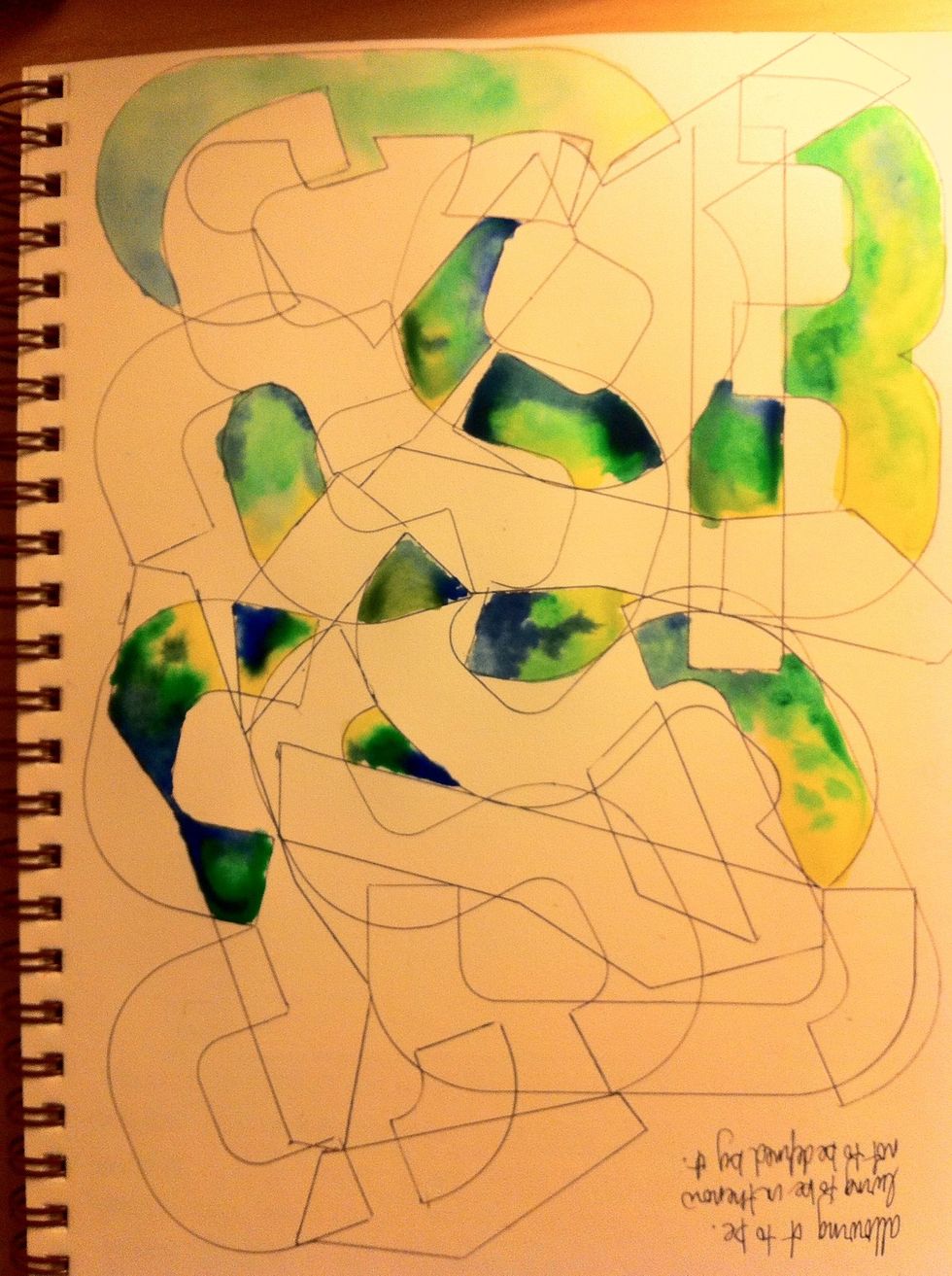 Here is some wet on wet painting, but it gives you a better idea on how to abstract your shapes. Consider the shape of what you are tracing and the spaces it creates beside another traced shape!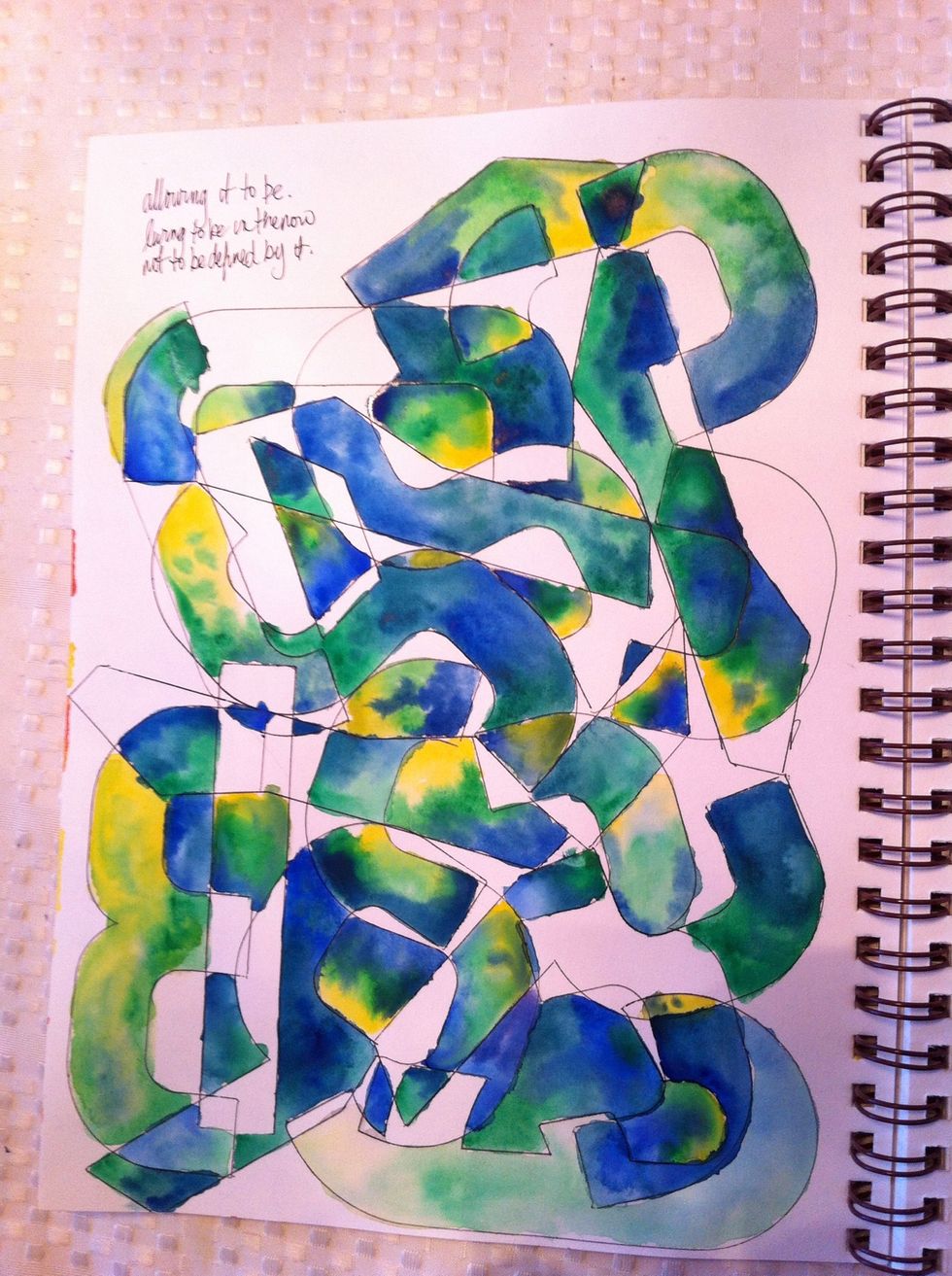 Here is the painting with more sections done. For best results use analogous colors. These are colors on the SAME side of the color wheel. If you use OPPOSITE colors, you'll end up with muddy colors.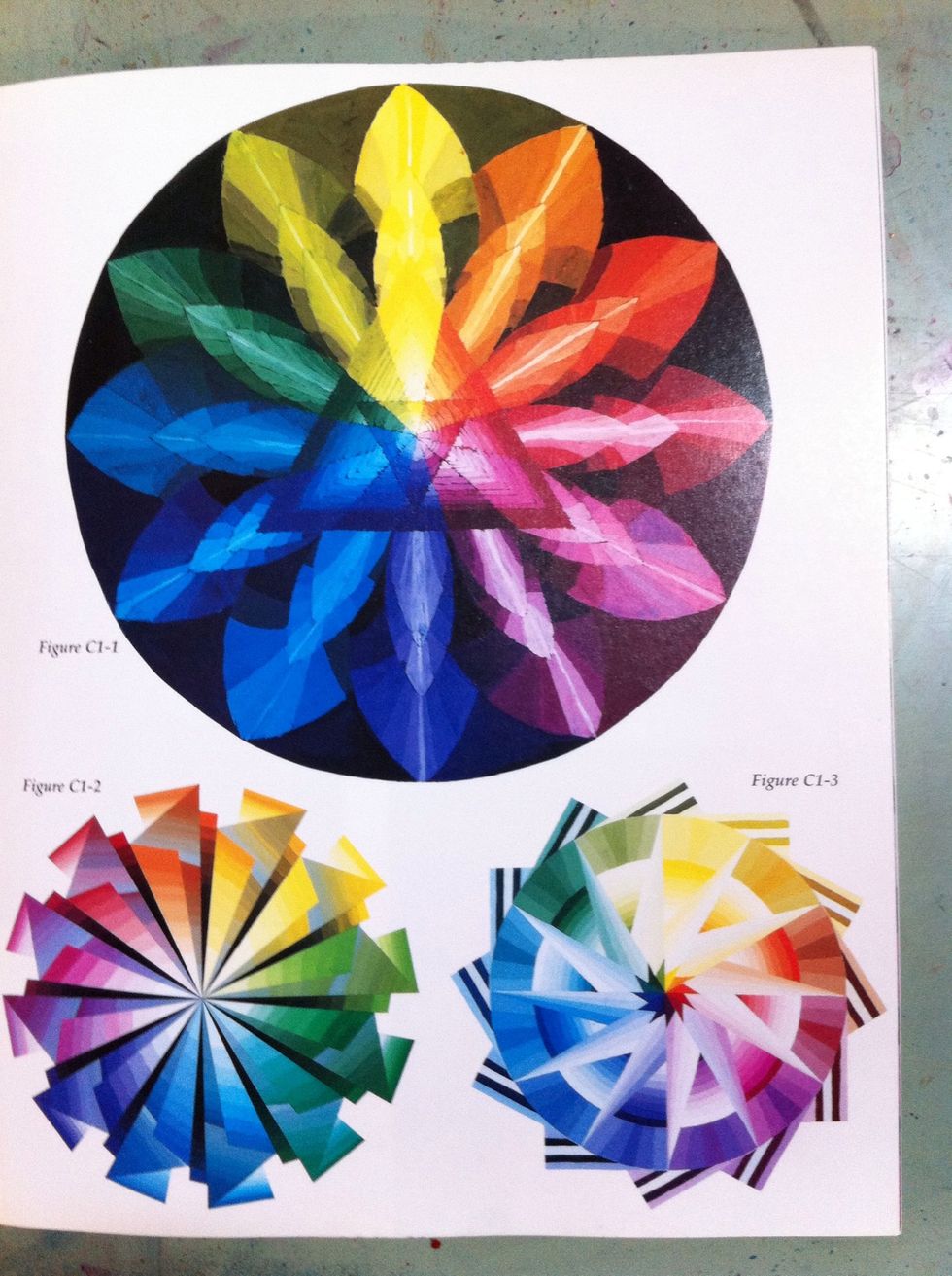 Color wheel from one of Judith Cornell's books. For my work, I used yellow, green, blue green, blue, purple blue and purple. And mixed them in that order. These are analogous colors, so no muddy color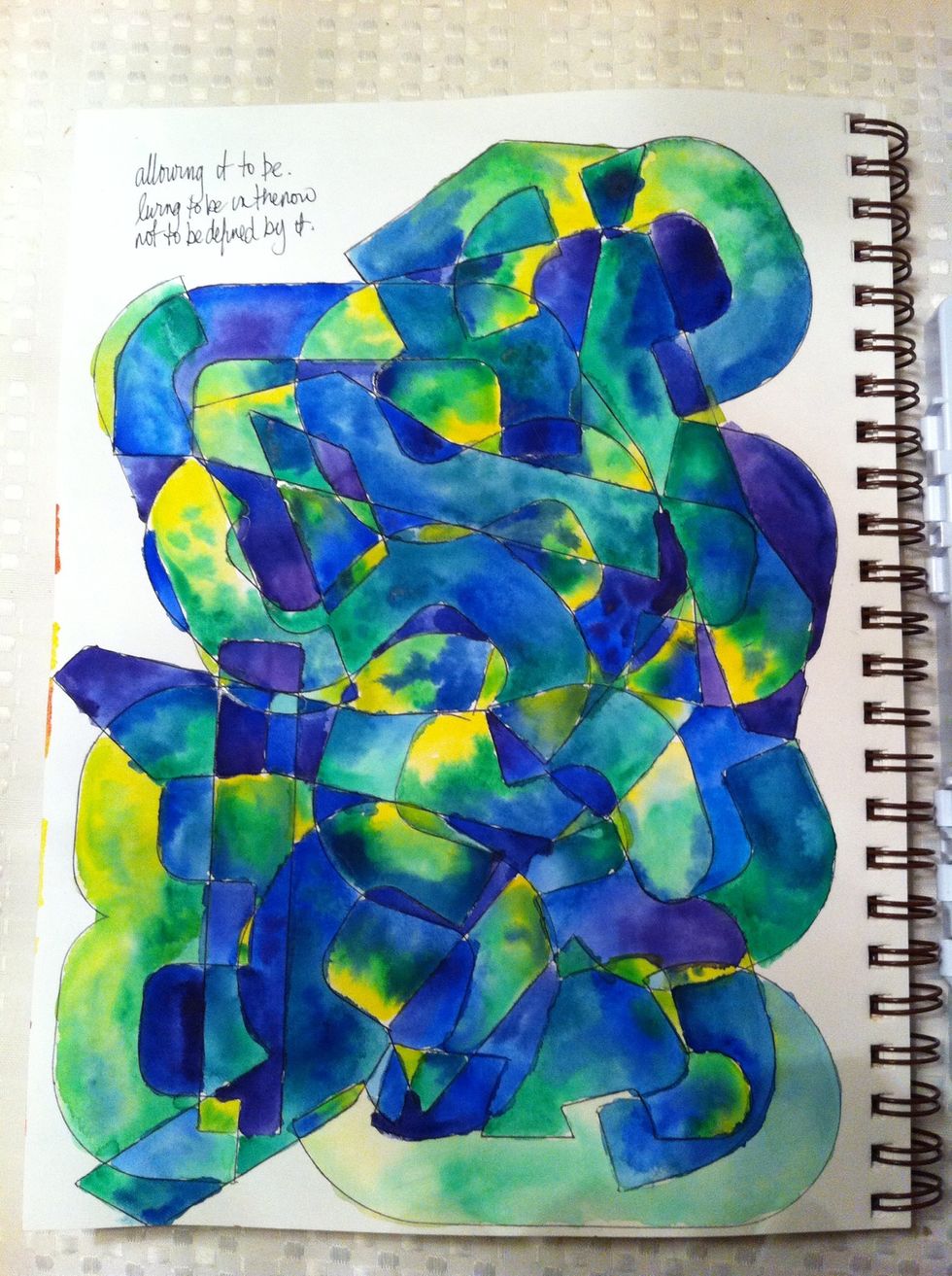 Watercoloring with the Wet on Wet Technique is done! Now on to detailing!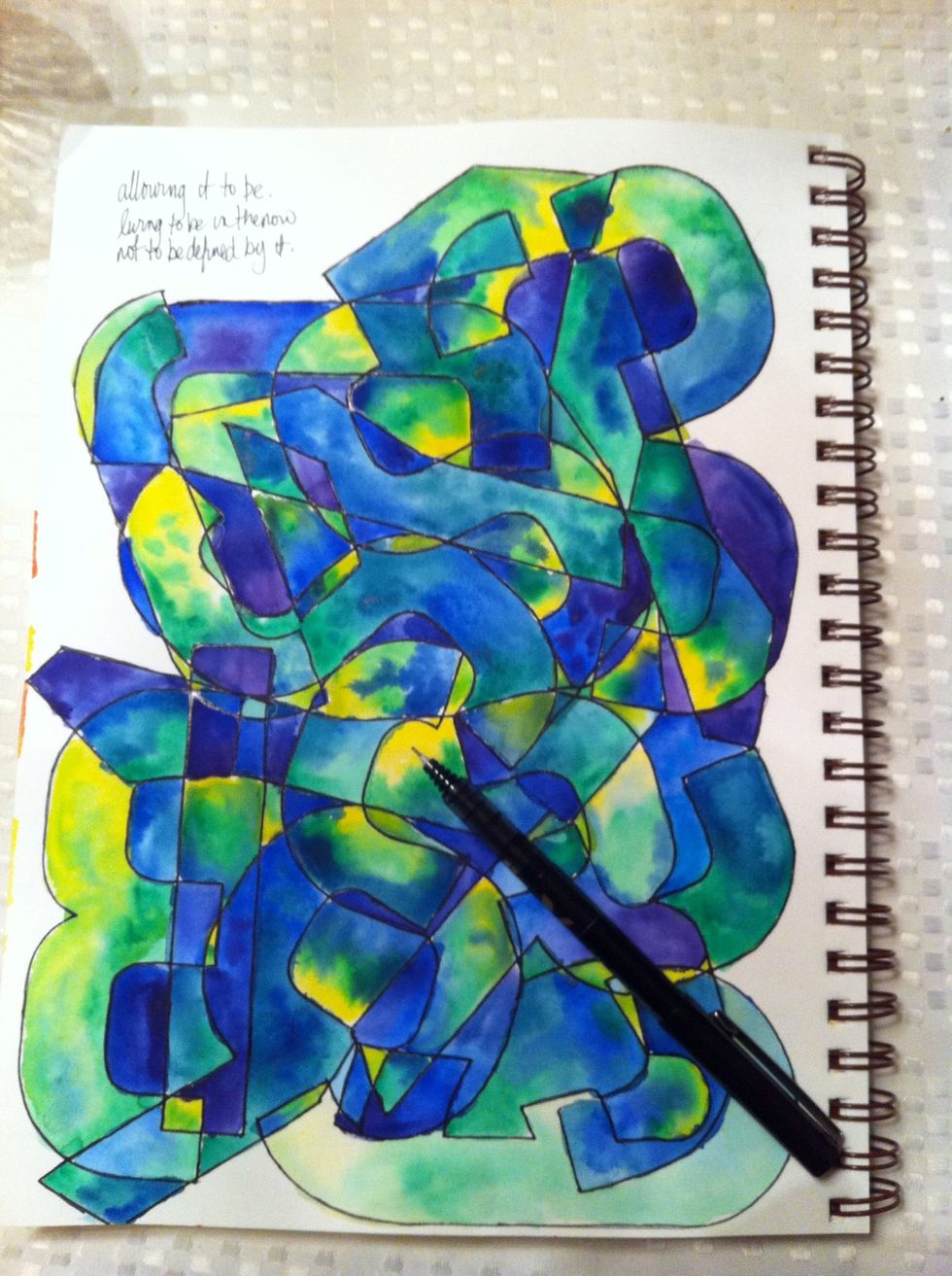 I then got out my ink pen and traced the shapes lines again. I did this because I wanted more shape definition.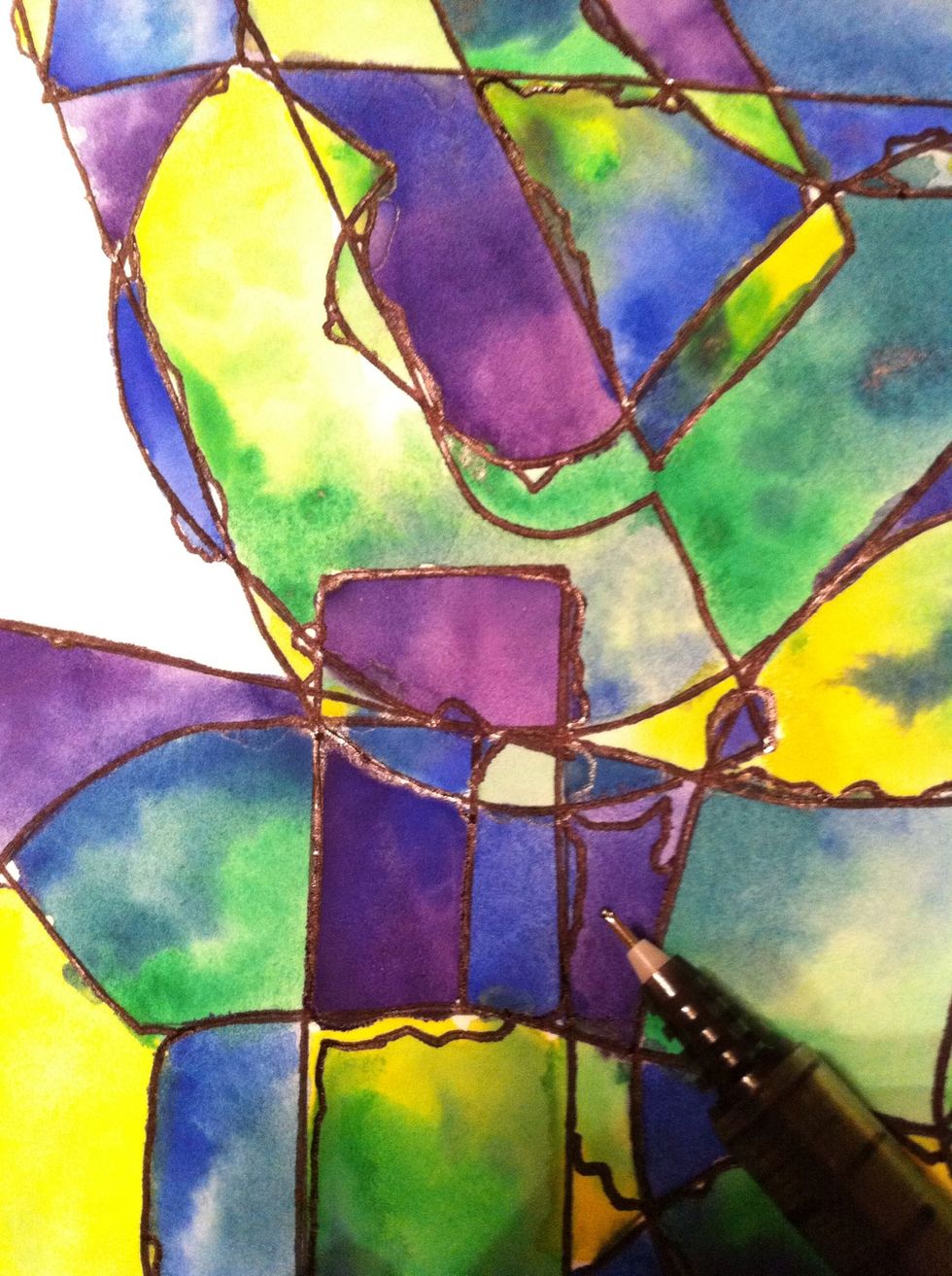 To add more visual interest, I add detail. The detail in this abstract is seen in my outlining of the watercolor 'spills' from each shape. I outline white areas where the paint never filled.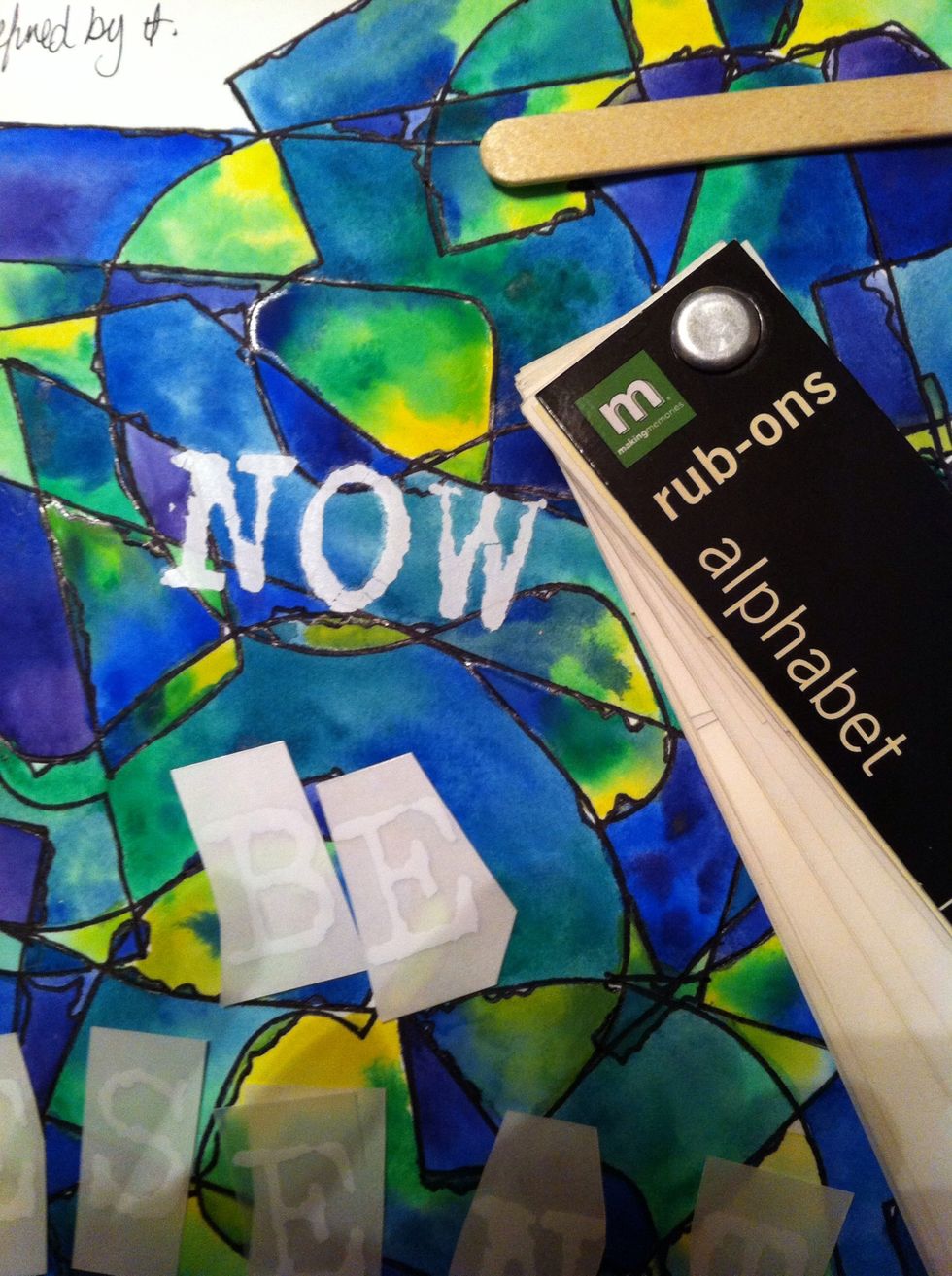 All abstracts need a focal point (something that catches your eye). I chose white rub-on letters to contrast the darker background. Place the letter down & rub it on with a Popsicle stick. It's easy!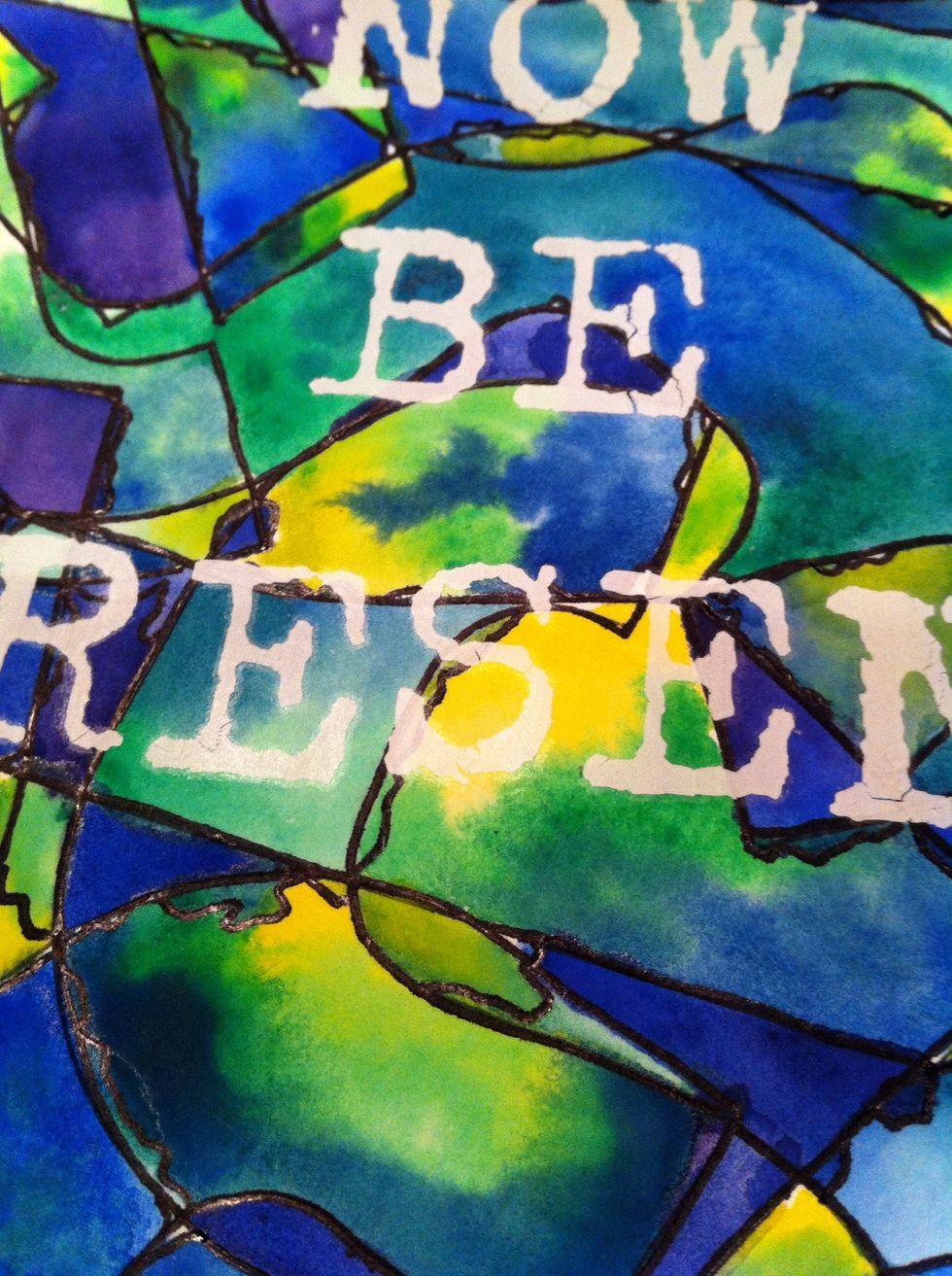 Since white and yellow are close in value (similar lightness), the 's' in the word does not show up as well as other letters on a darker value. Now, I will outline the letters for a stronger contrast.
And Tah-Dah!!! Done! I hope this guide helped you! Now go and play!!!
1.0 Paper
1.0bnch Pen (waterproof so it won't run)
1.0 Watercolor brush
1.0 Watercolor palette
1.0bnch Shapes (various sizes and shapes... Lids, Stencils
1.0bnch Water
1.0 Container for water
1.0bnch Paper towel (to clean brush between colors)
Rub On letters
Popsicle stick