The supplies!!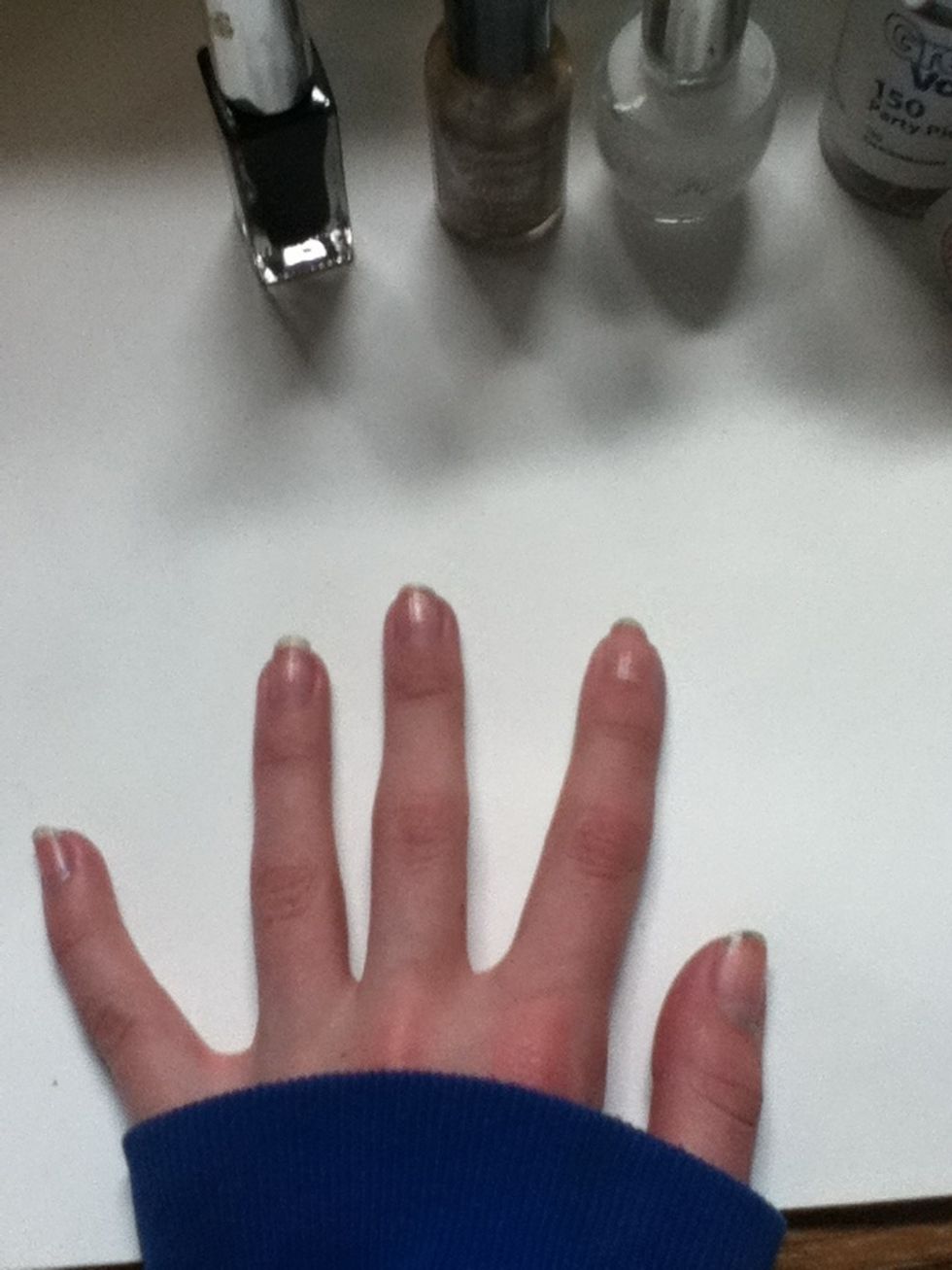 Start off with absolutely no nail polish on your nails.
Add white on all of your fingers except the ring finger. Add gold there.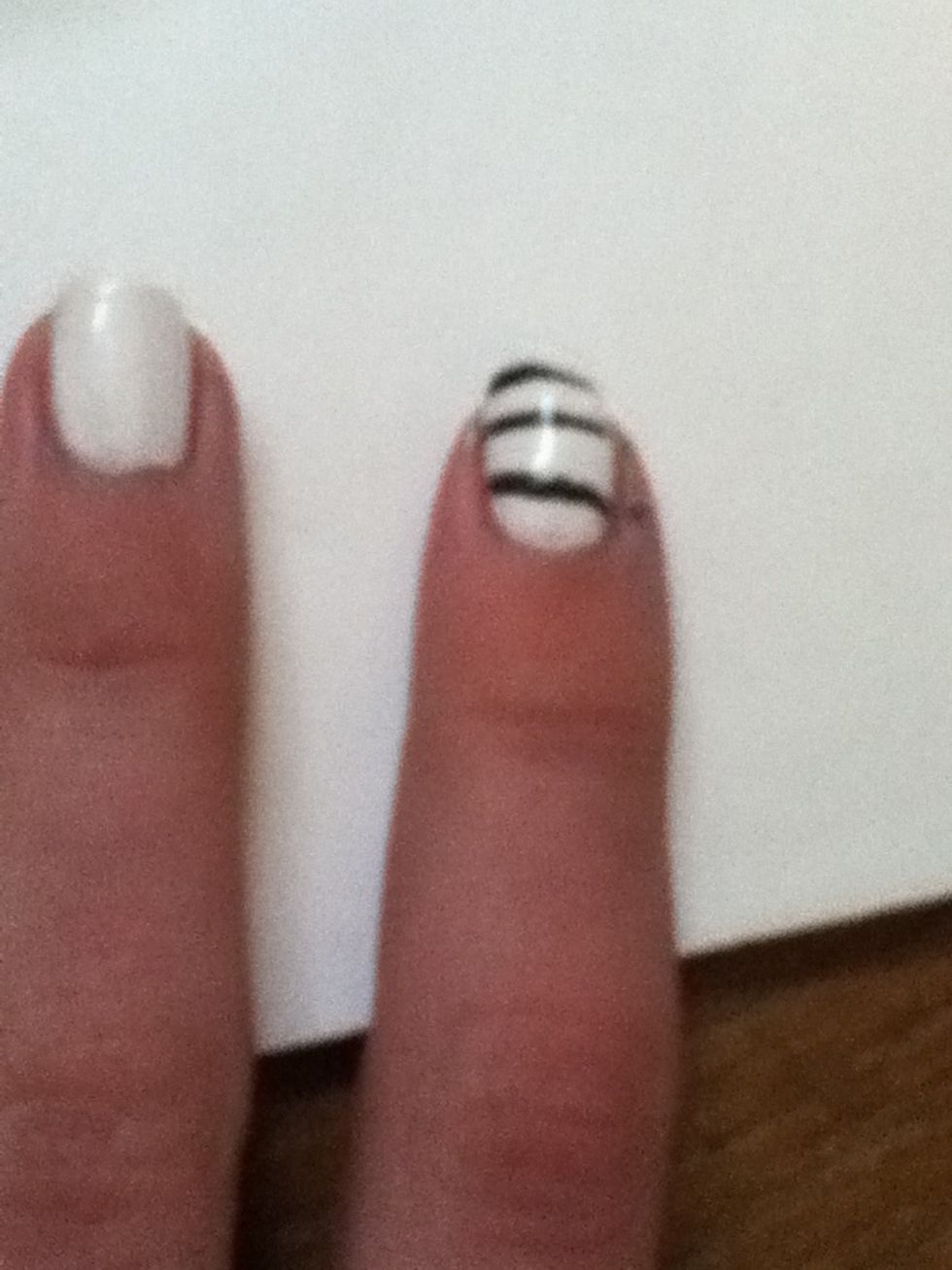 Stripes :D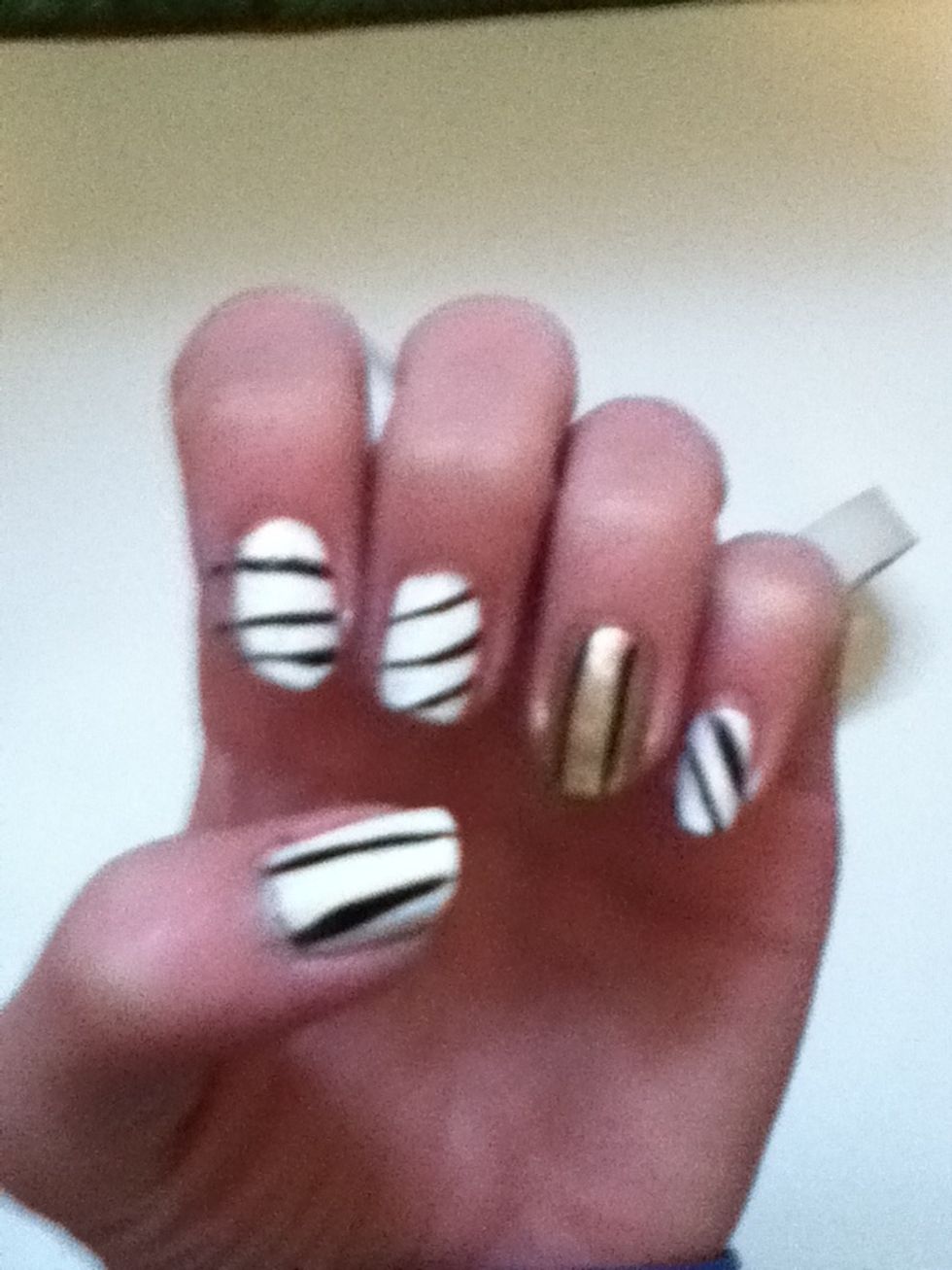 Repeat on all nails. (but at random angles)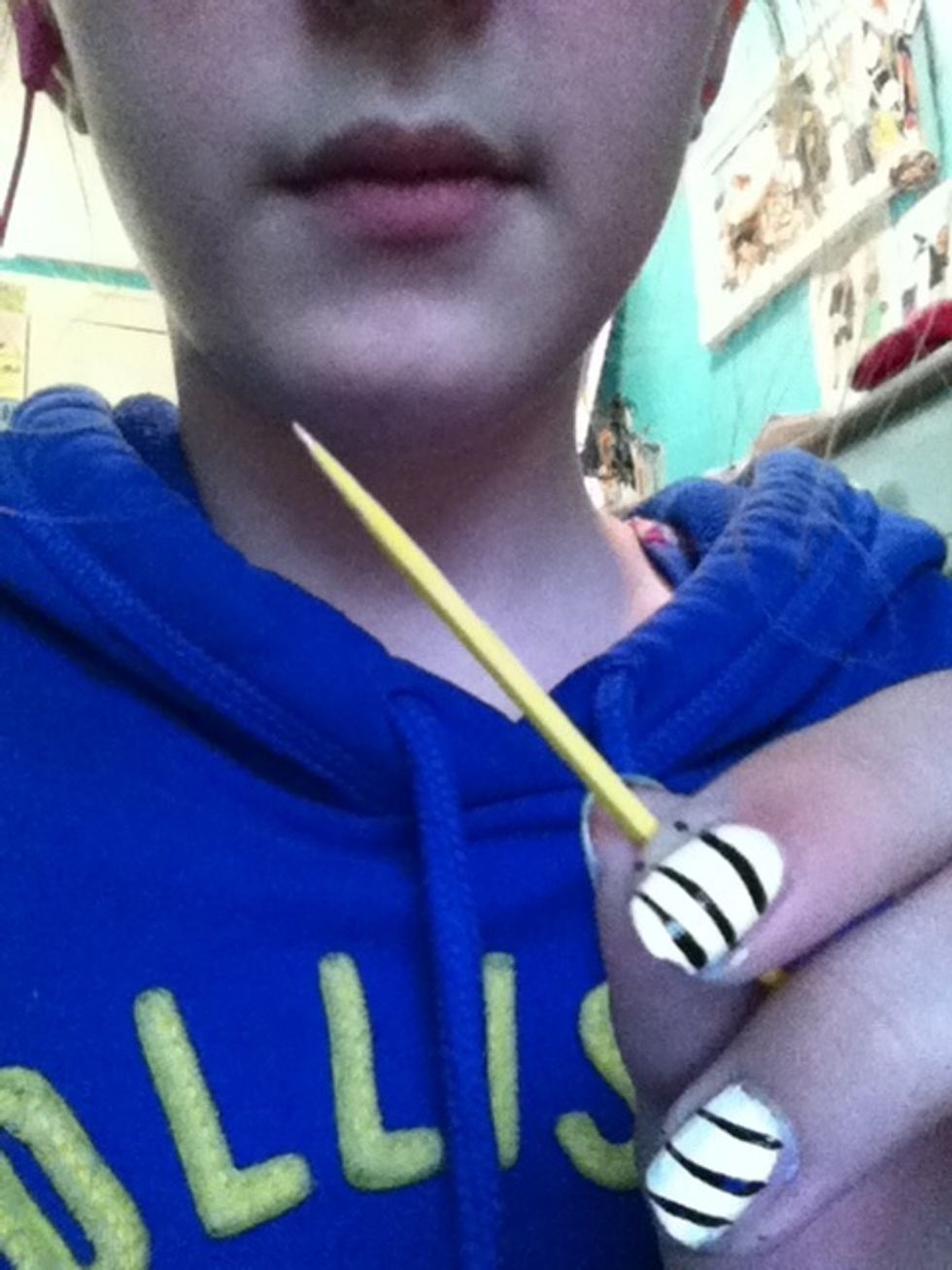 Take a Toothpick.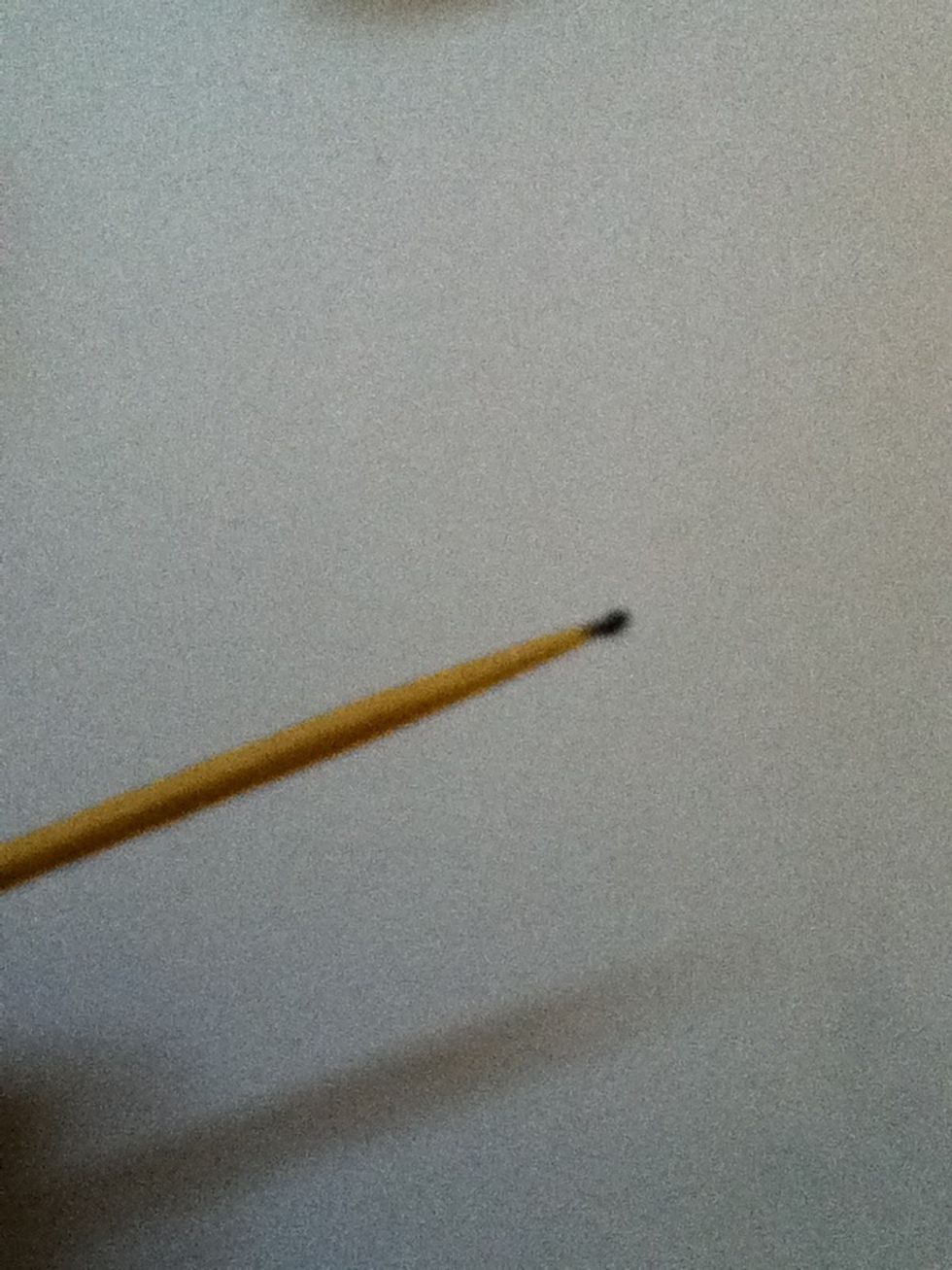 Dip it in the black polish.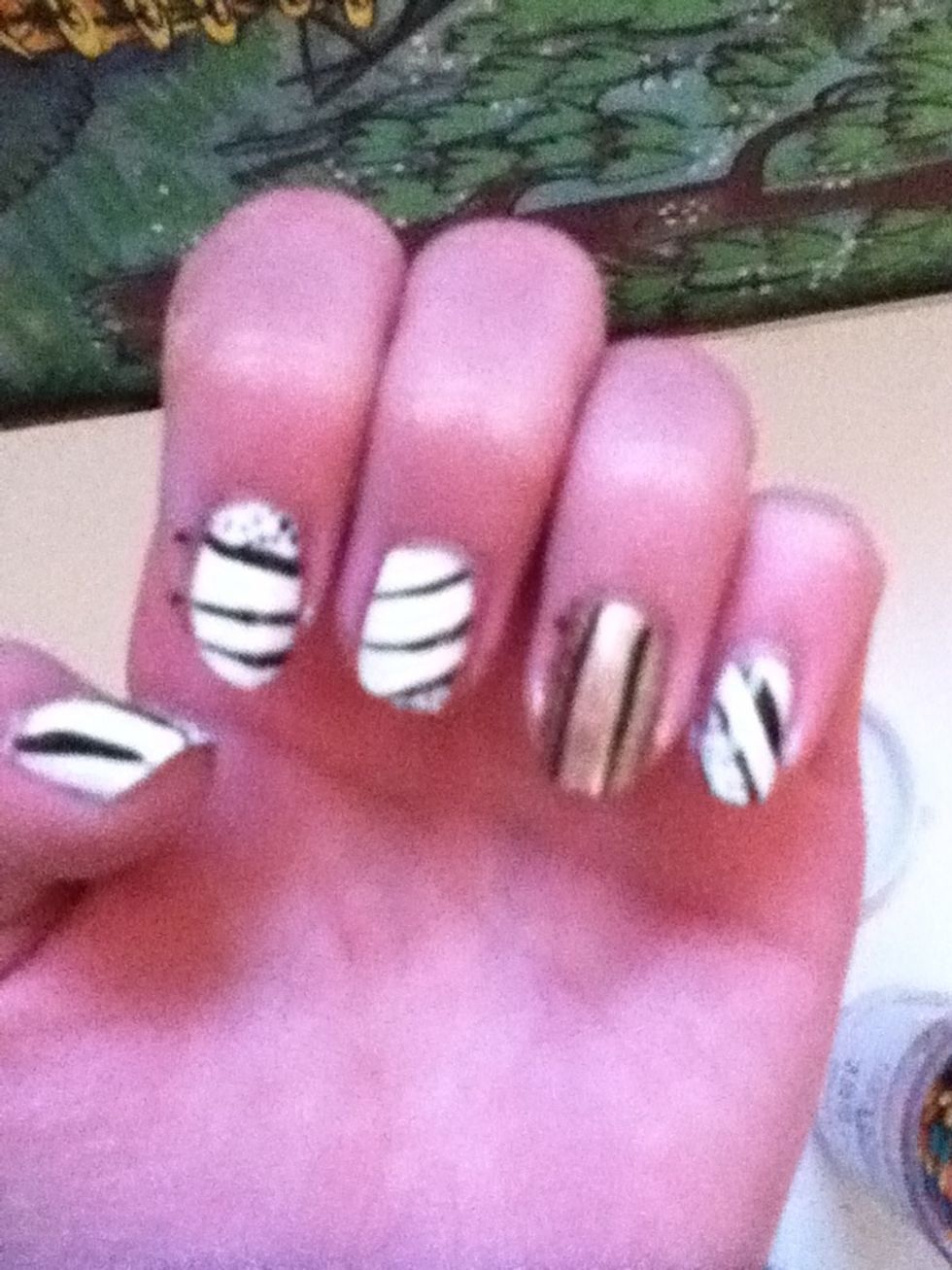 Add tiny dots in some of the boxes.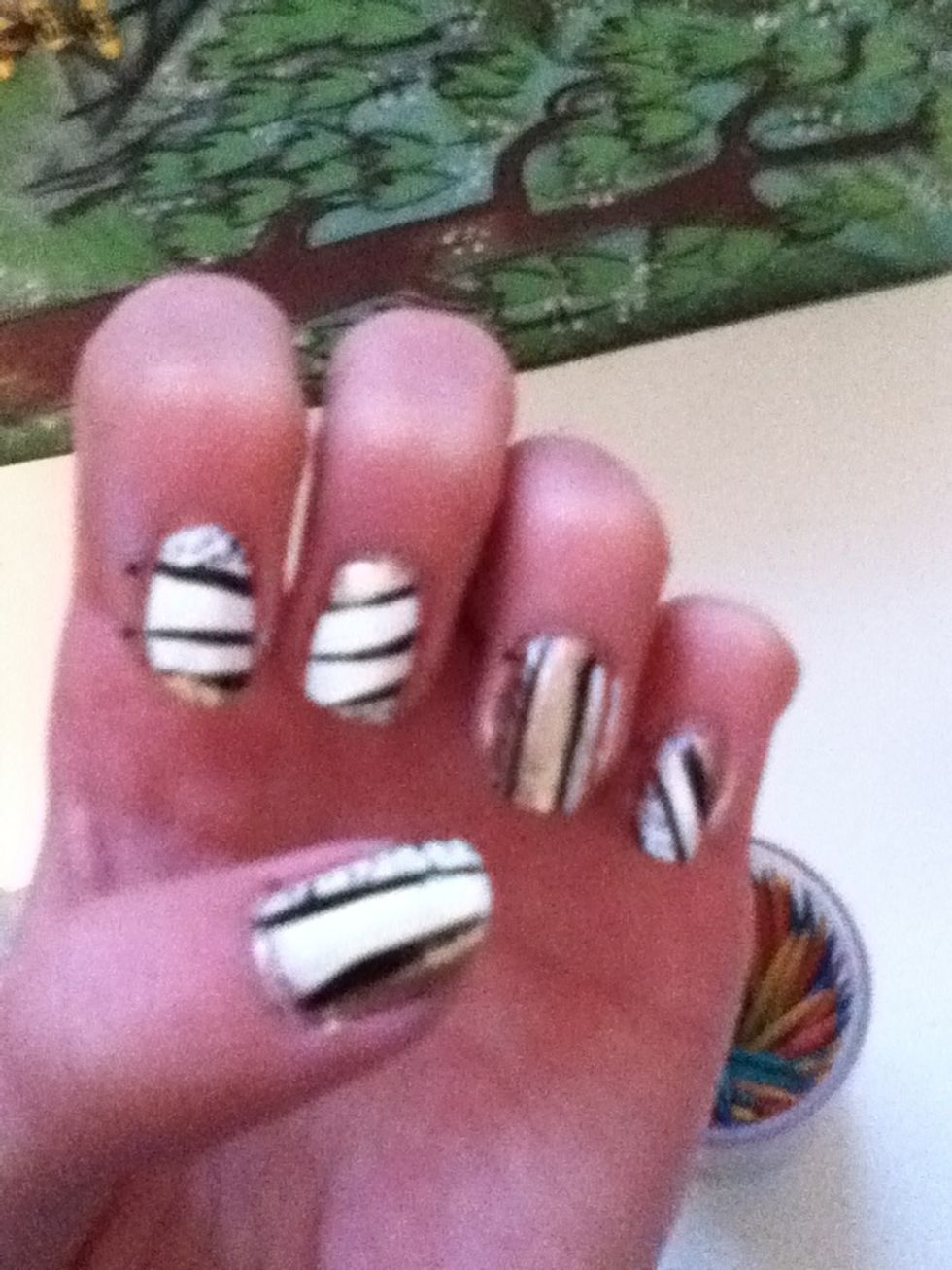 Add gold in the white boxes, and white in the gold one.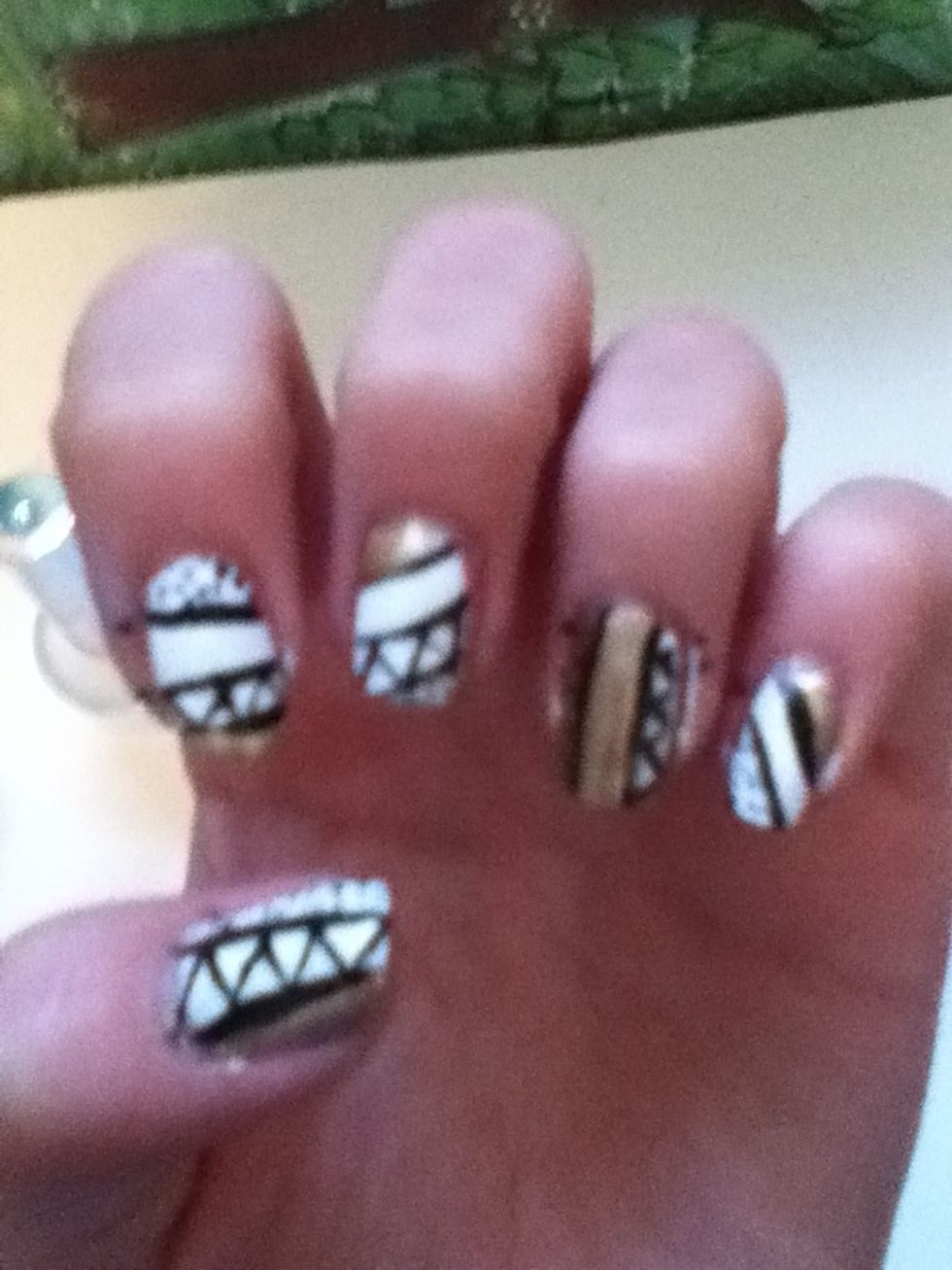 Add the little triangles in one box too.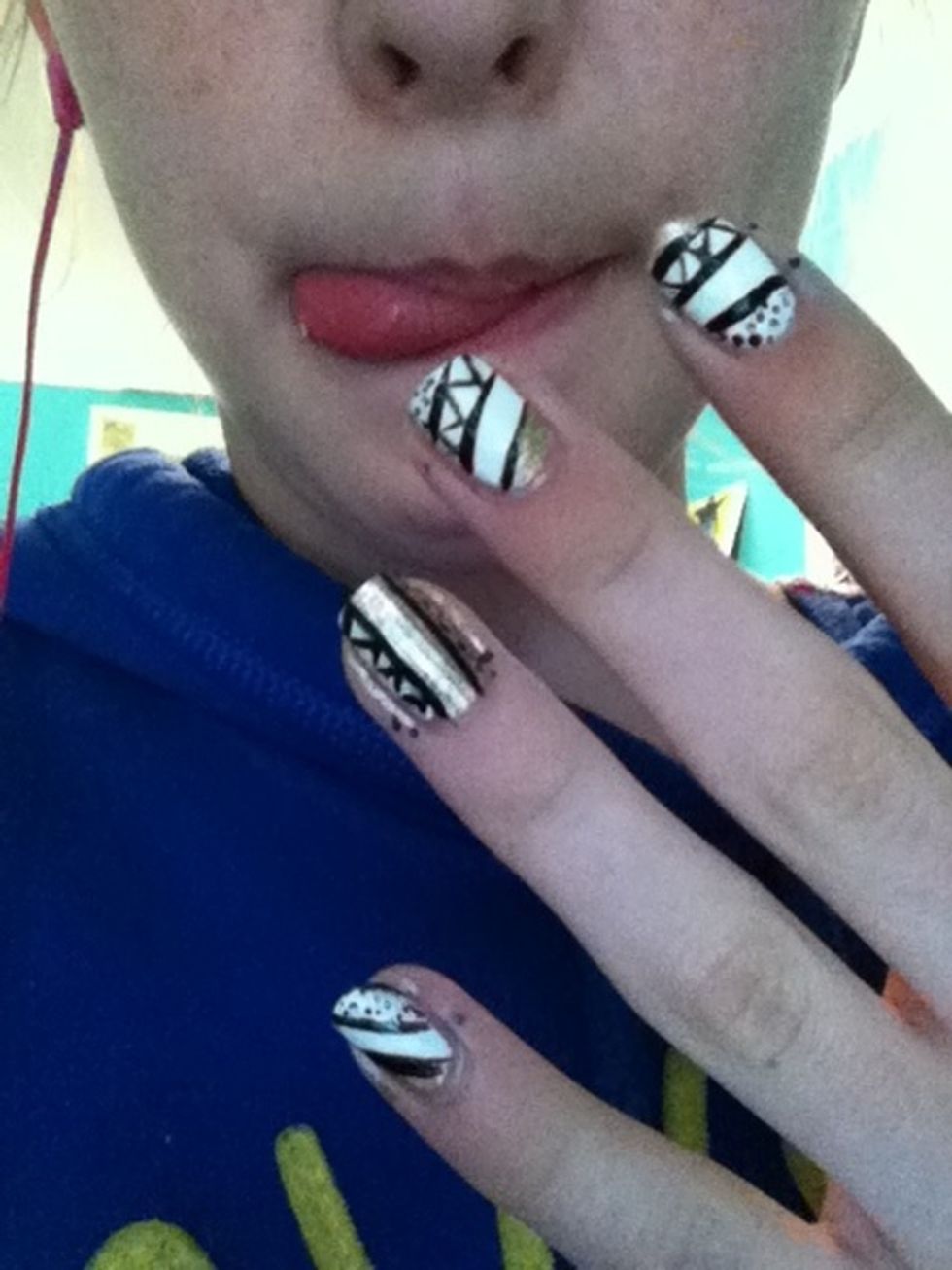 TA DAA.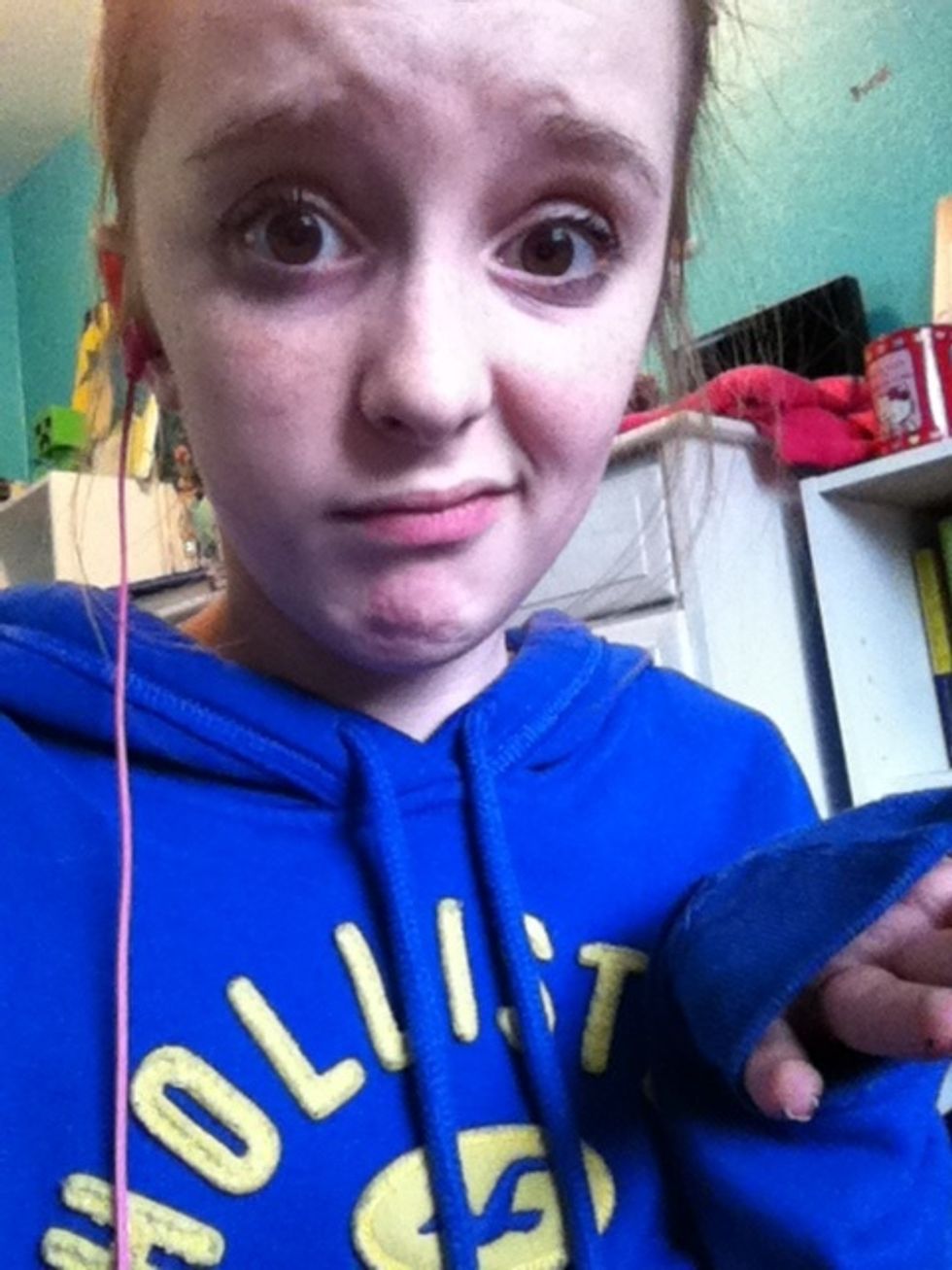 Let's be honest. None of us can do that on our other hands.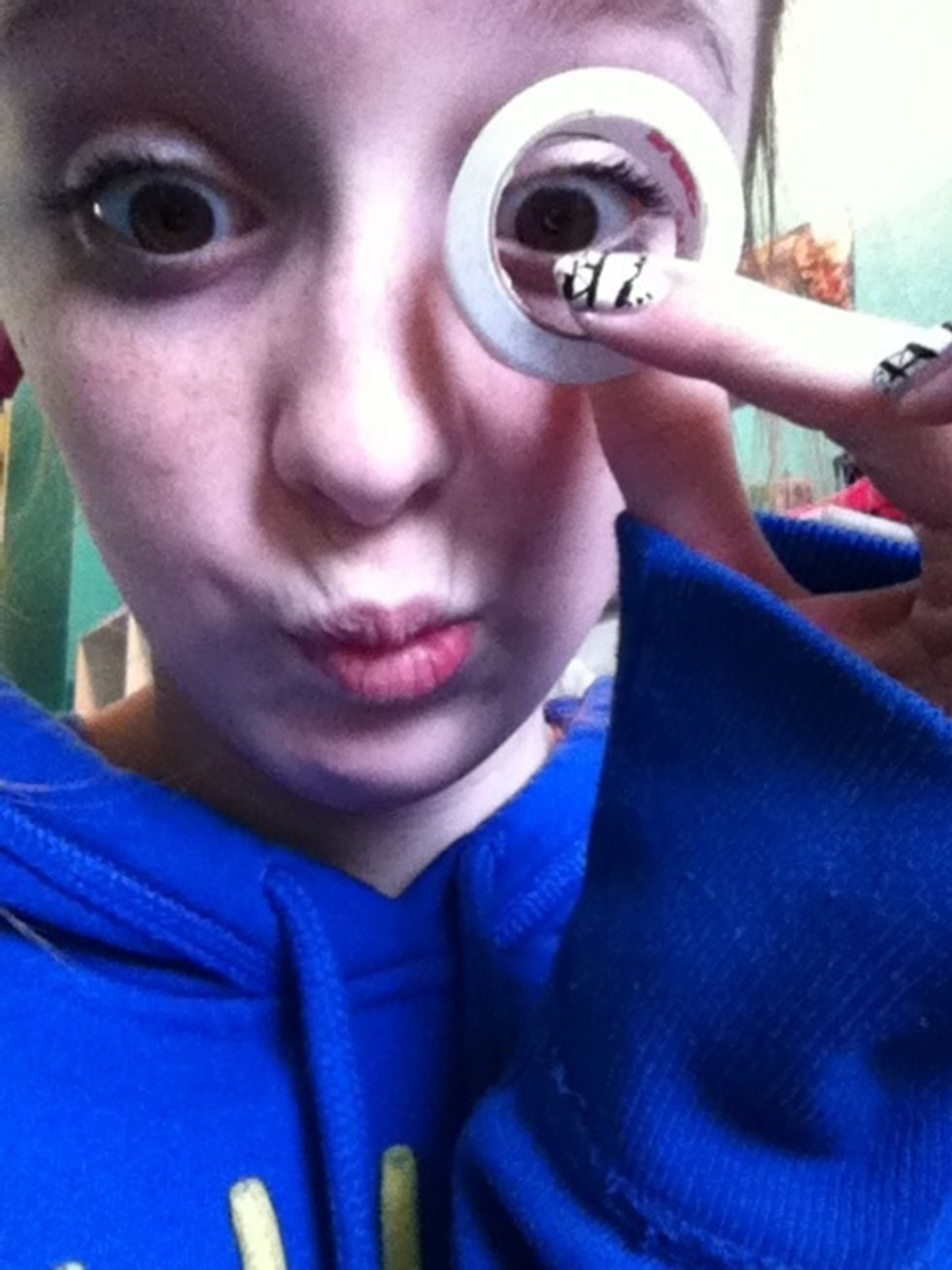 So take some tape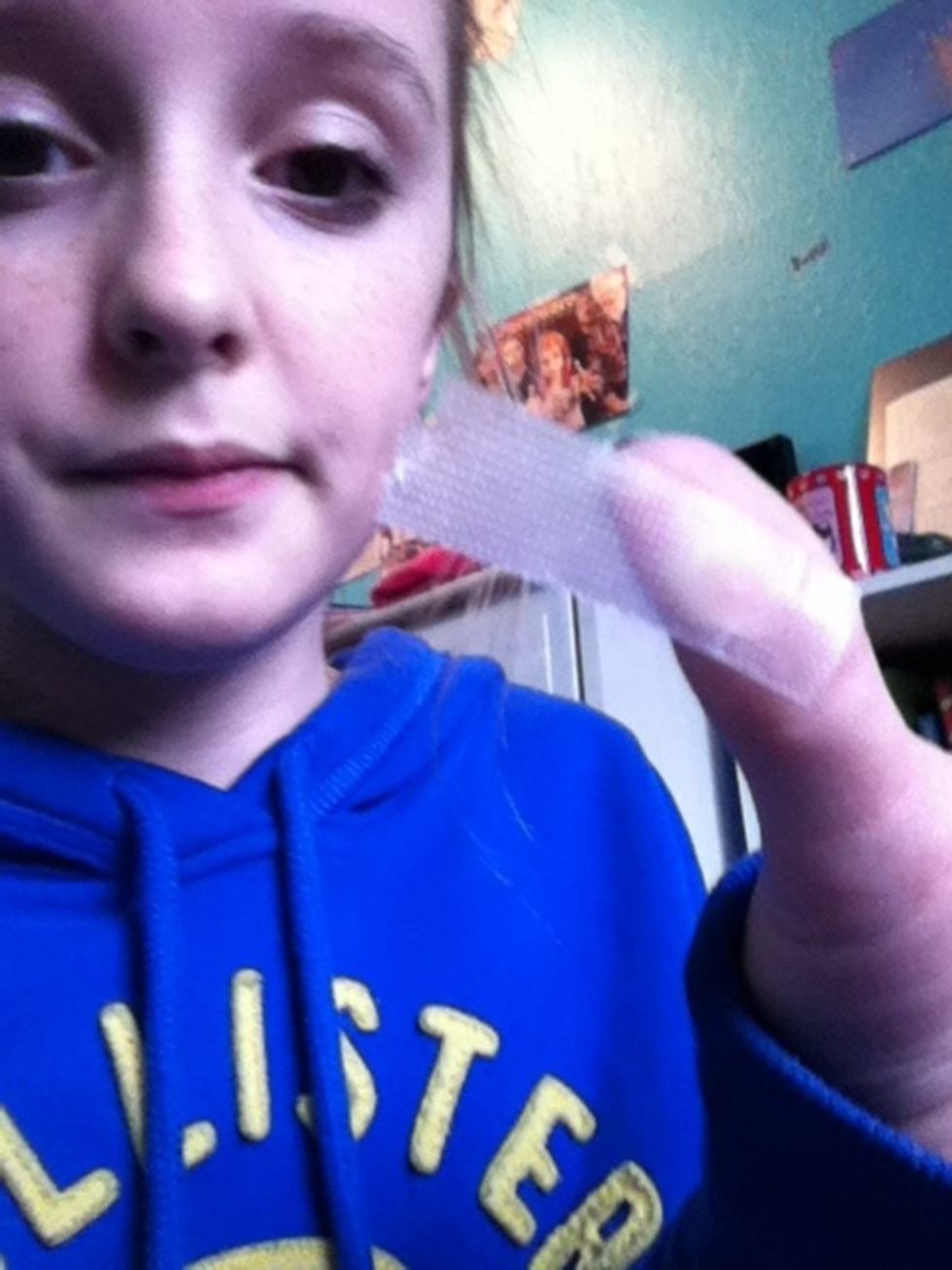 About this much.
And put it over about a half of your nail.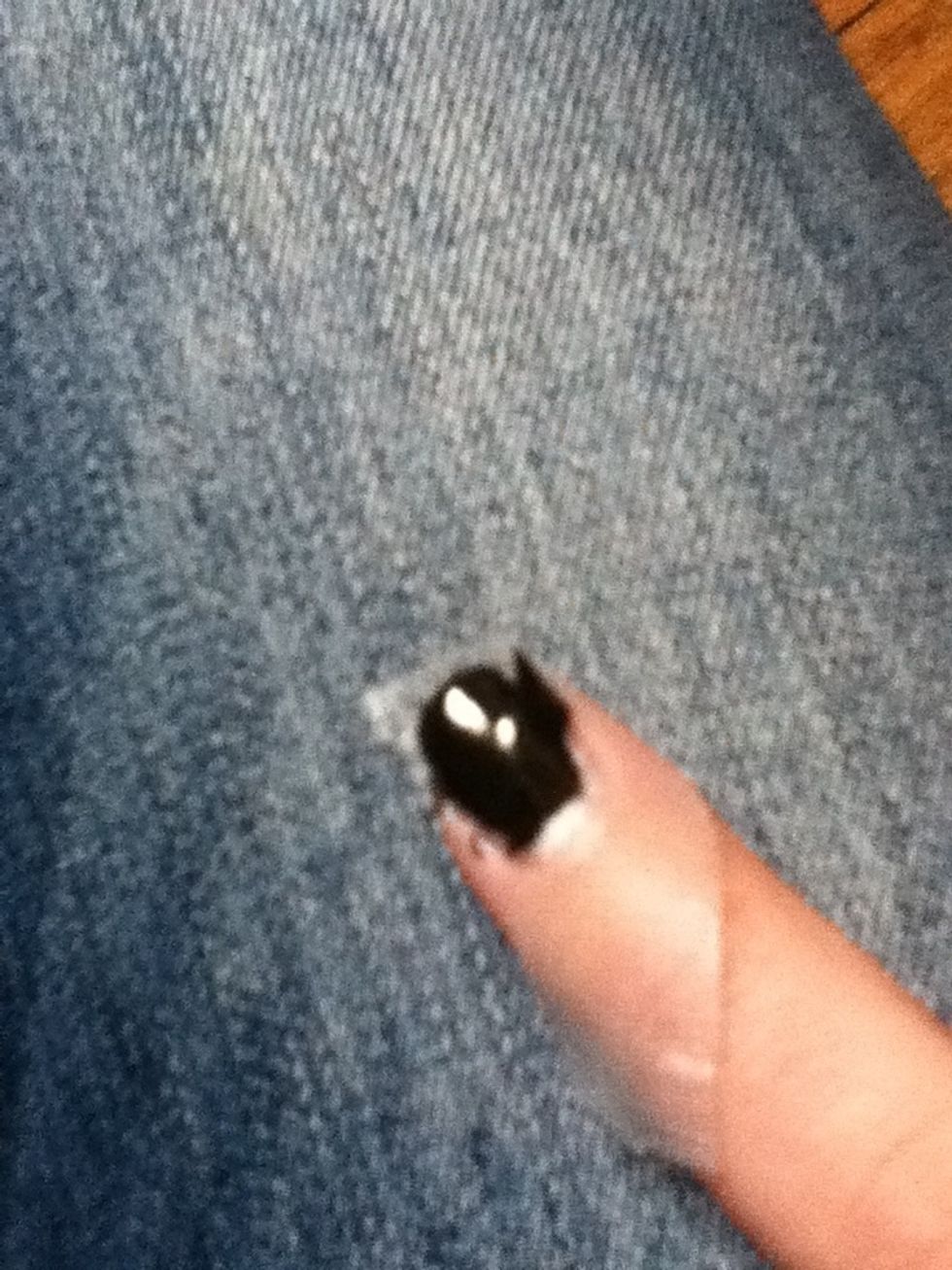 And paint black over it.
Remove the tape ( clean edge ftw )
Do it at alternating angles (sound familiar?) and do gold instead of black on a few.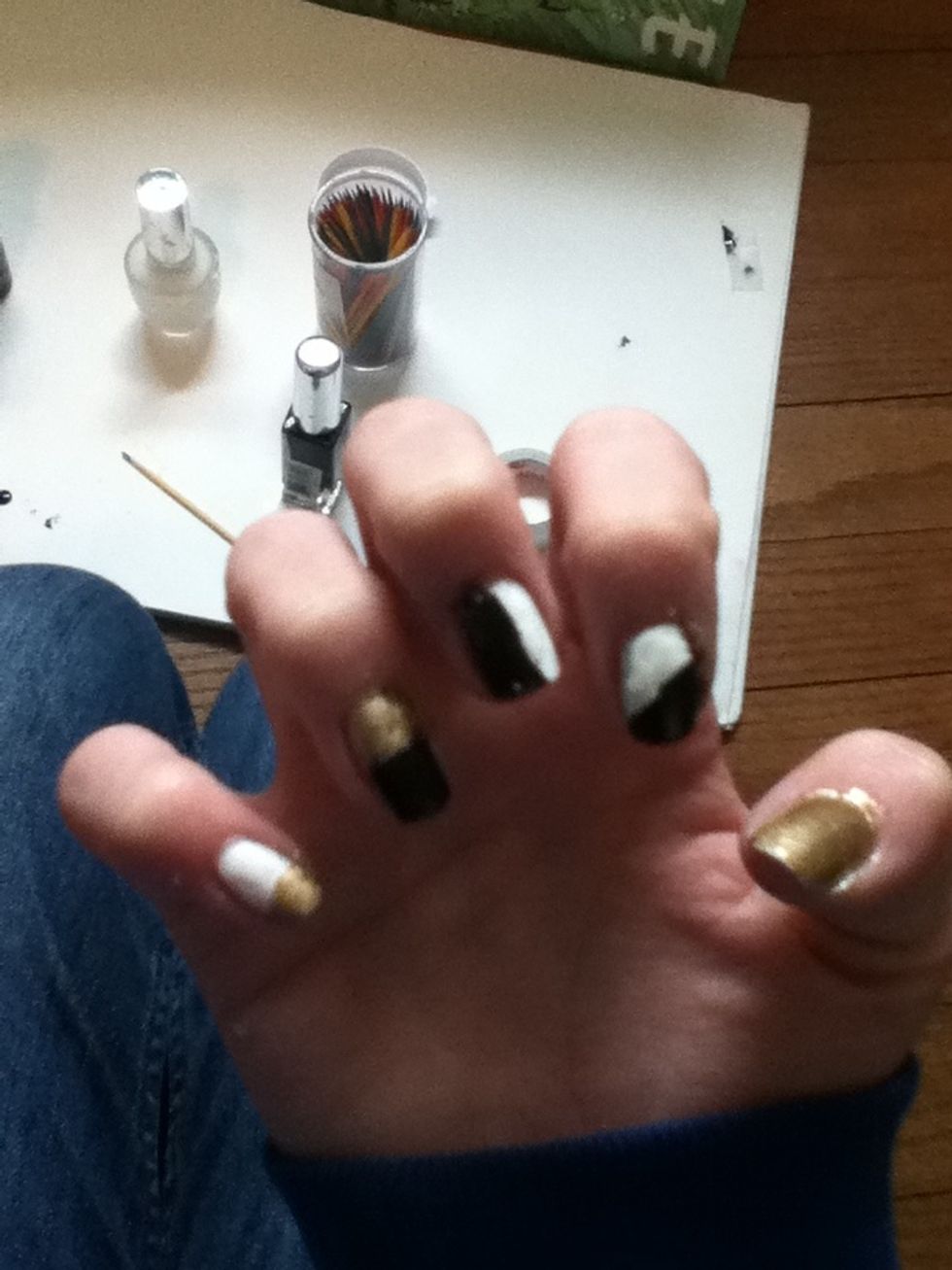 Donee c;
Thanks for watching! Make sure to leave a comment suggesting what nail designs you want to see you next. Love ya. ~ Μαευε
Gold nail polish
White nail polish
Black nail polish
Toothpicks
Tape