How to create an 8x8 canvas w/swirlydoos november kit
Create an 8x8 Canvas W/Swirlydoos November Kit
14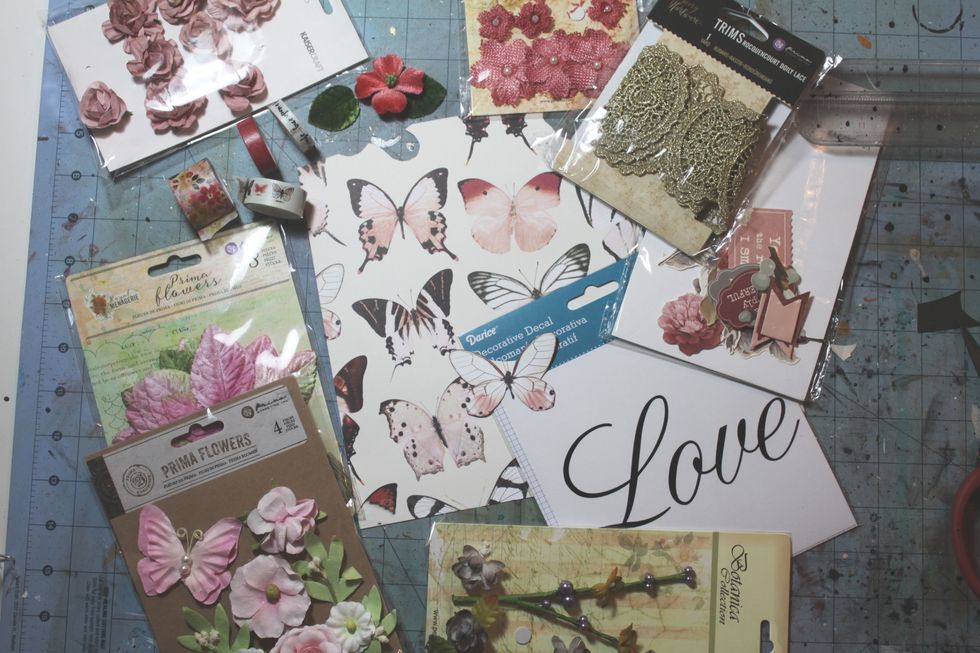 Here's a quick picture of the items used for the canvas.
Cut out some of the butterflies from the butterfly paper.
Gesso the canvas and allow to dry.
Add some random stamping with black Archival ink.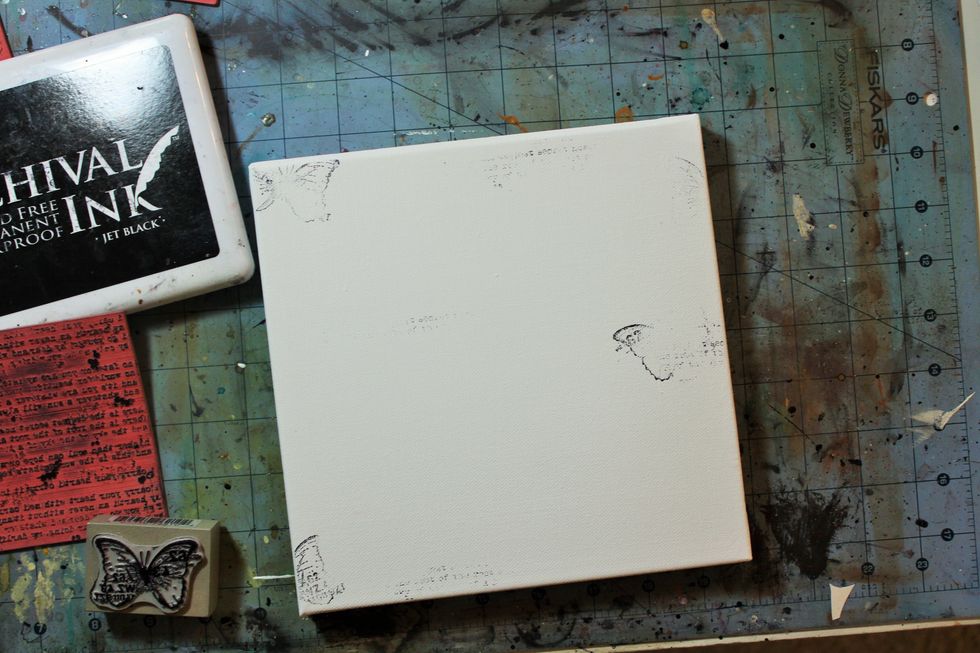 It's ok to have some of the images run off the edges.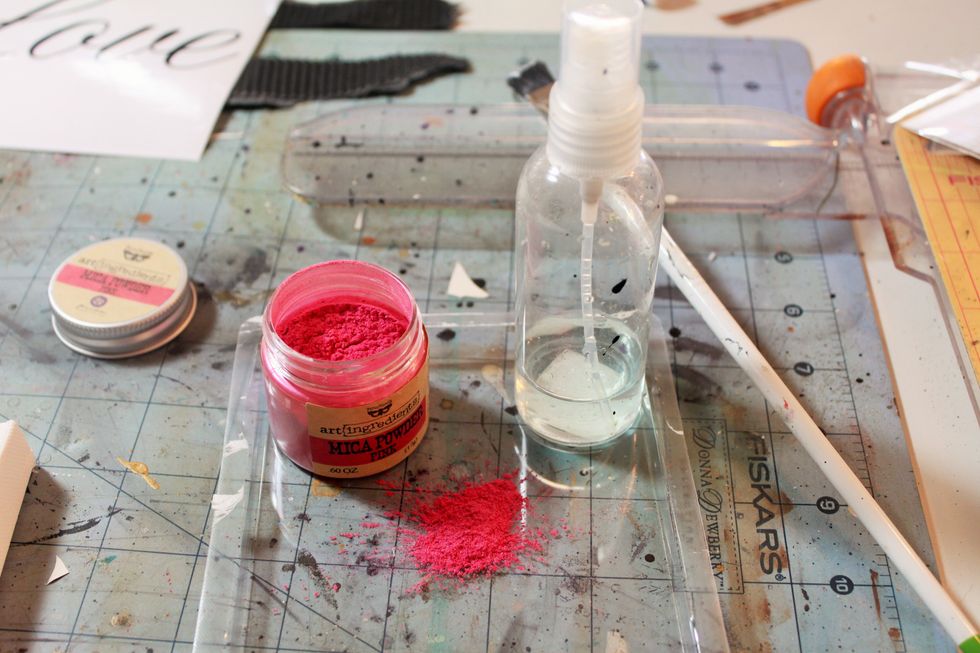 Tap some of the mica powders of your choice in a tray. Keep the colors separate! Add some water to each color to make a thin paint. You will use a paint brush to splatter the colors on your canvas.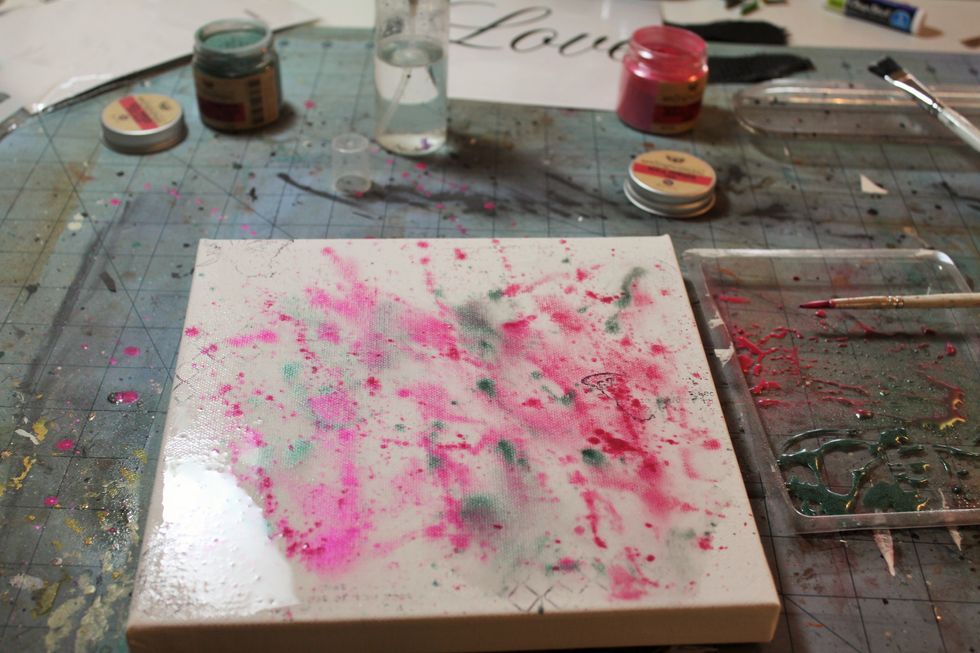 Spray some water directly on the canvas to soften the colors a bit. Use a paper towel to dab the excess.
Splatter some black Smooch on the canvas.
Use the brick stencil included in the mixed media add-on to add Texture Paste in white crackle to the upper left corner.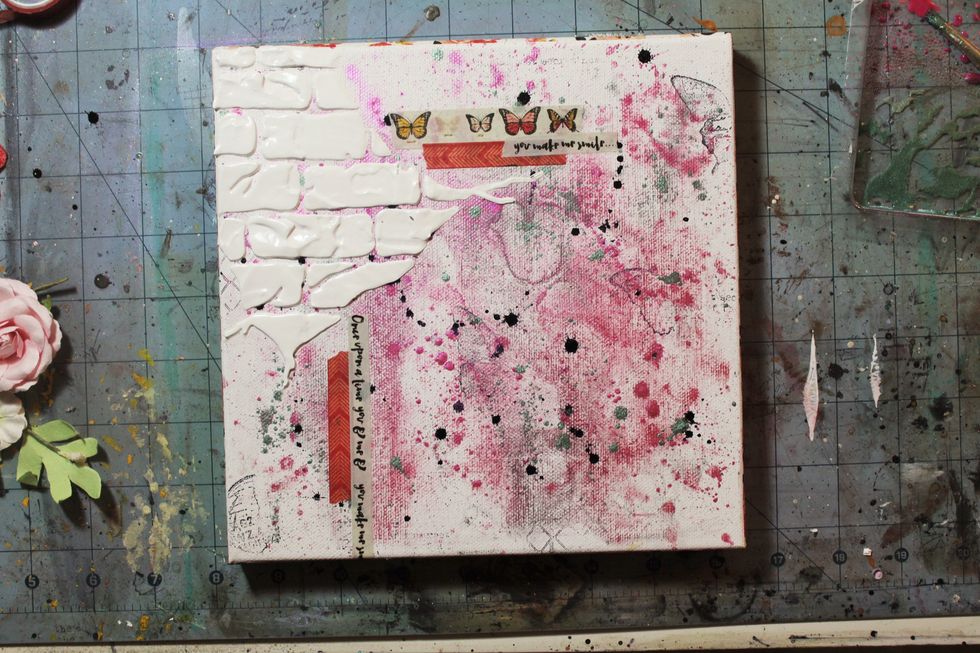 Add washi tape along the top and down the left side of the canvas to frame the "Love" rub-on that will be added later.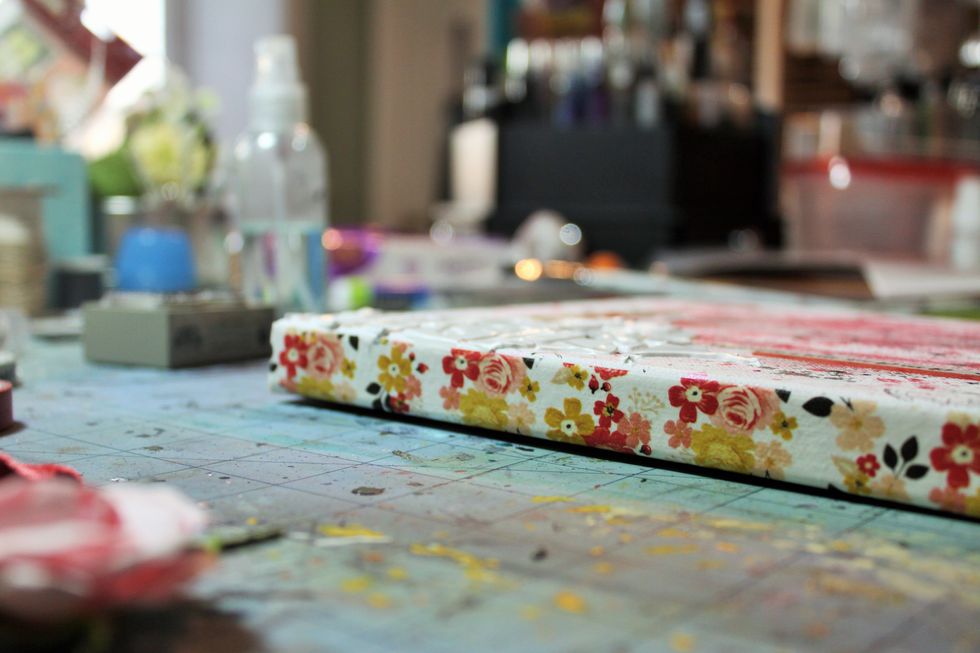 Add washi tape around the outside edge of the canvas.
Add the "Love" rub-on now.
Begin adding your flowers and butterflies along the upper left corner.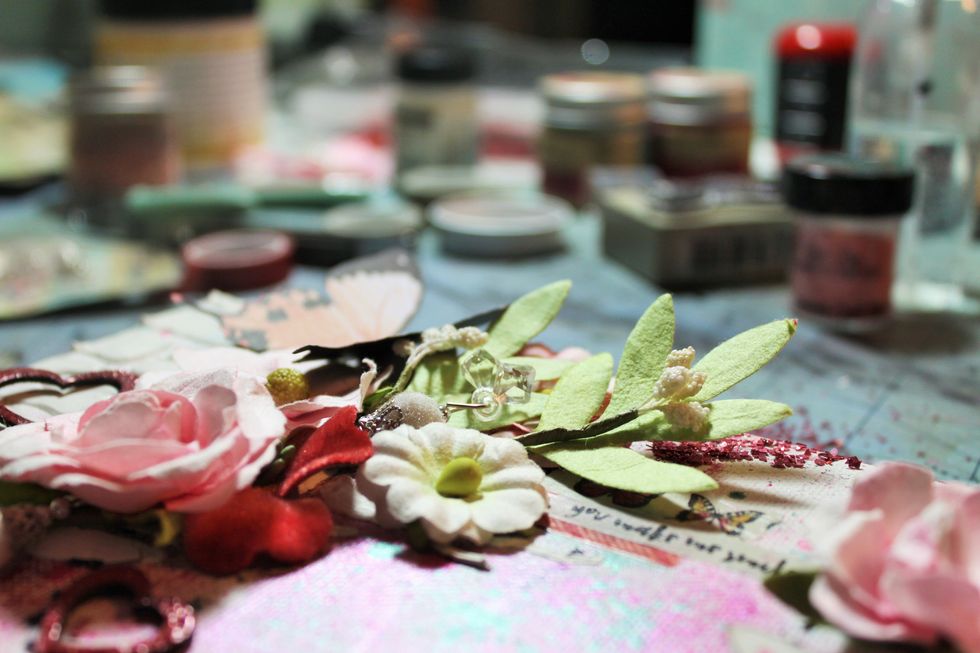 I even added some chunky pink glitter for texture.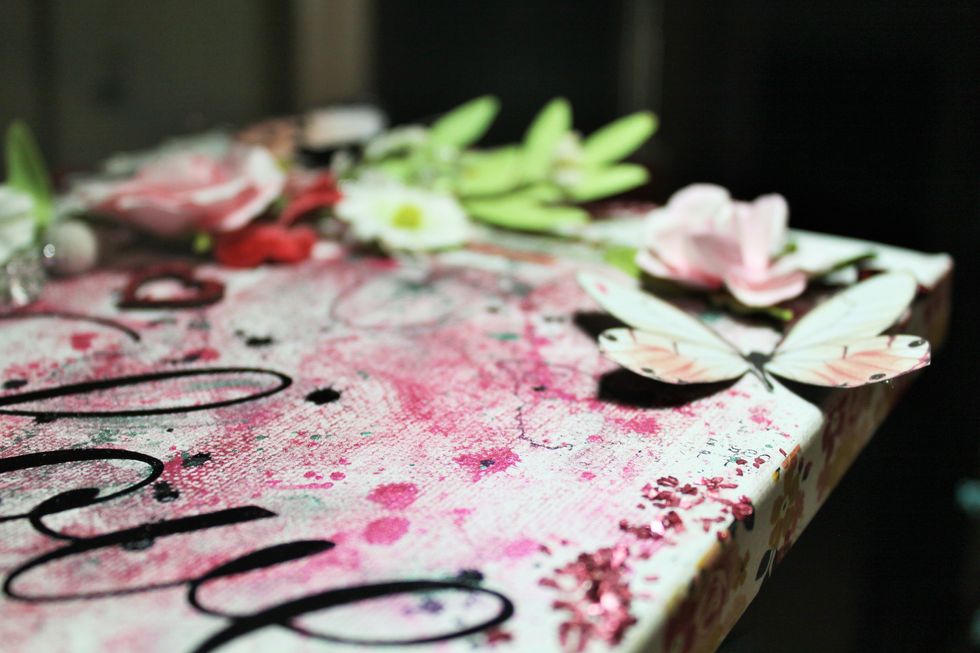 Add the butterflies.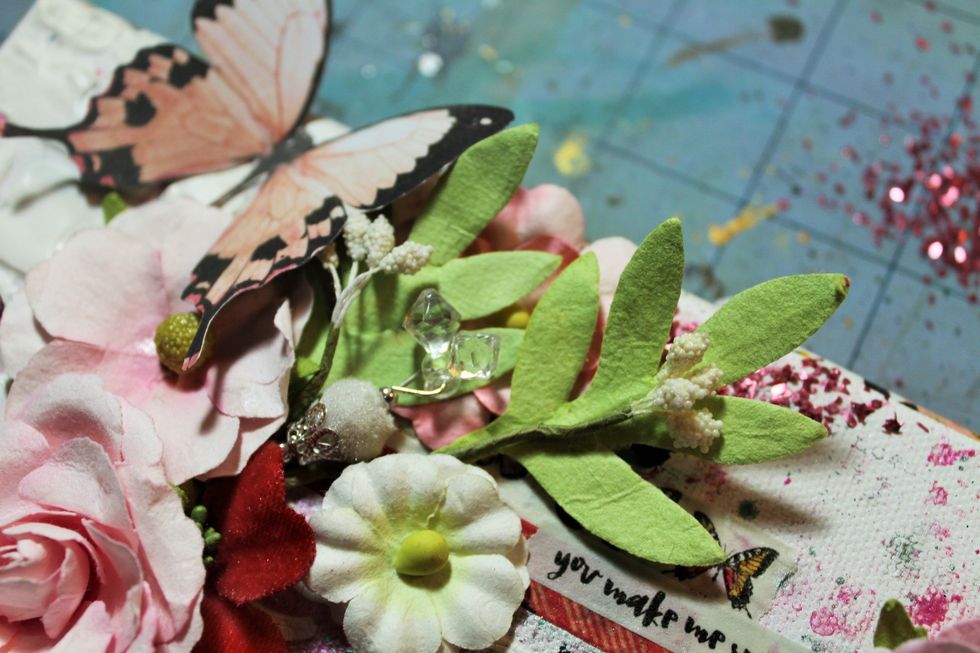 Close-up of the flowers and butterfly in upper left corner.
1.0 8x8 canvas
white gesso
"Love" rub on by Darius
Mica powders
flowers from Swirlydoos main kit
butterfly
chipboard hearts
embossing powder
washi tape from Swirlydoos main kit
Smooch in black
black Archival ink
butterfly and script stamps
white crackle Texture paste
brick stencil
chunky glitter