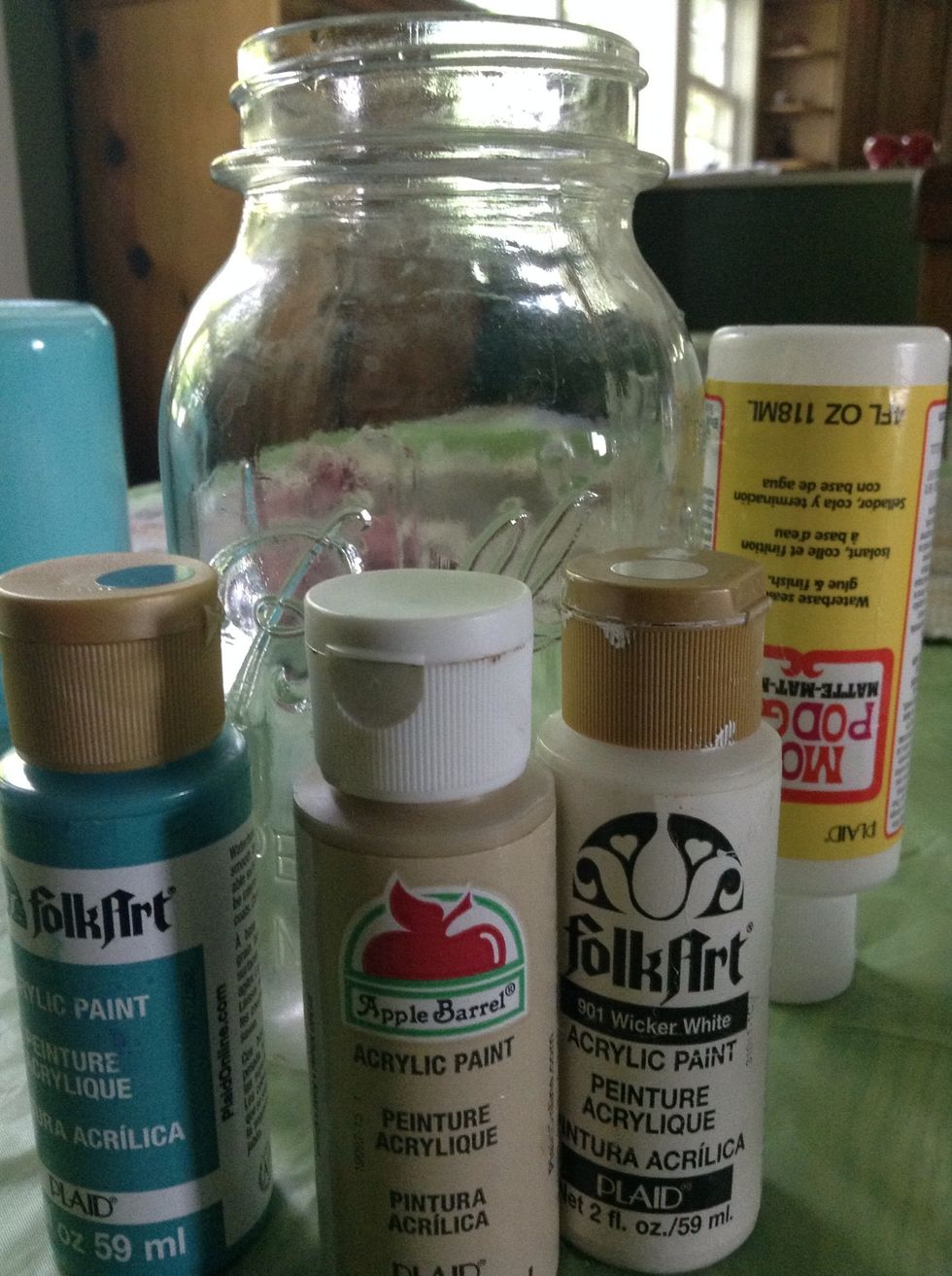 Gather your supplies. Make sure to lay down something to protect the surface you are working on.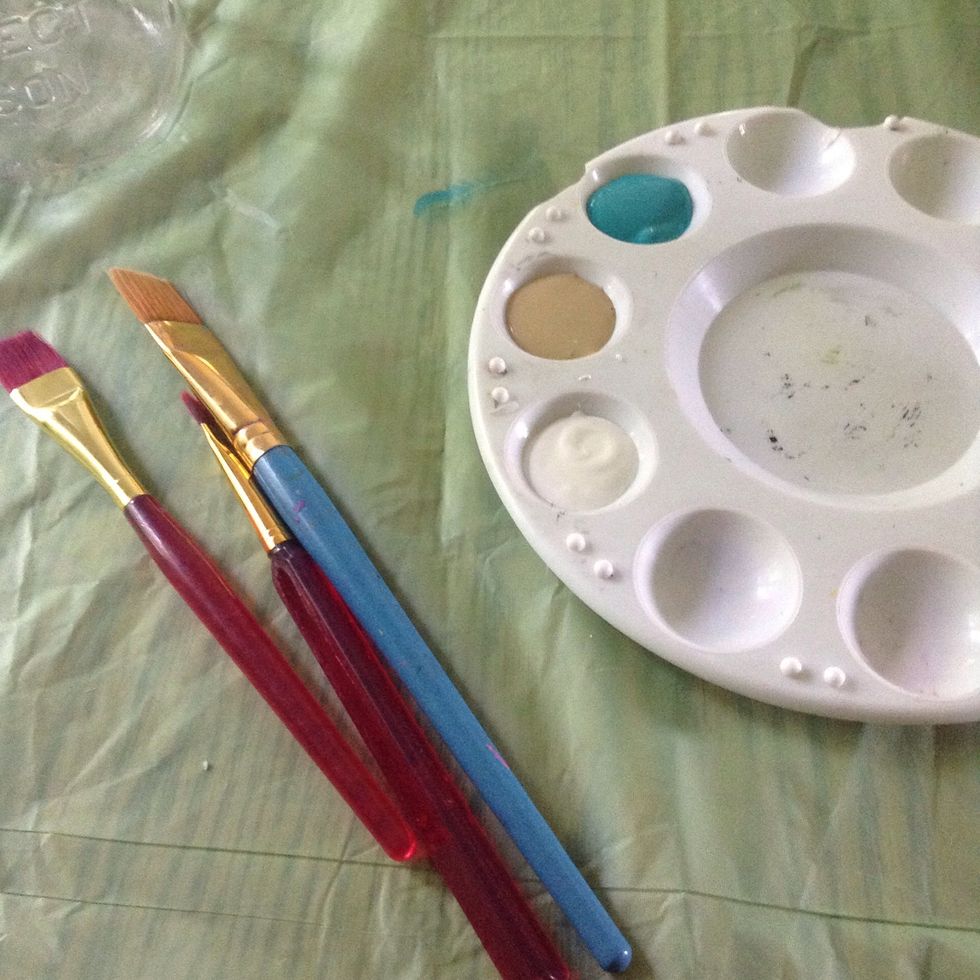 Pick your paint. And grab some paint brushes.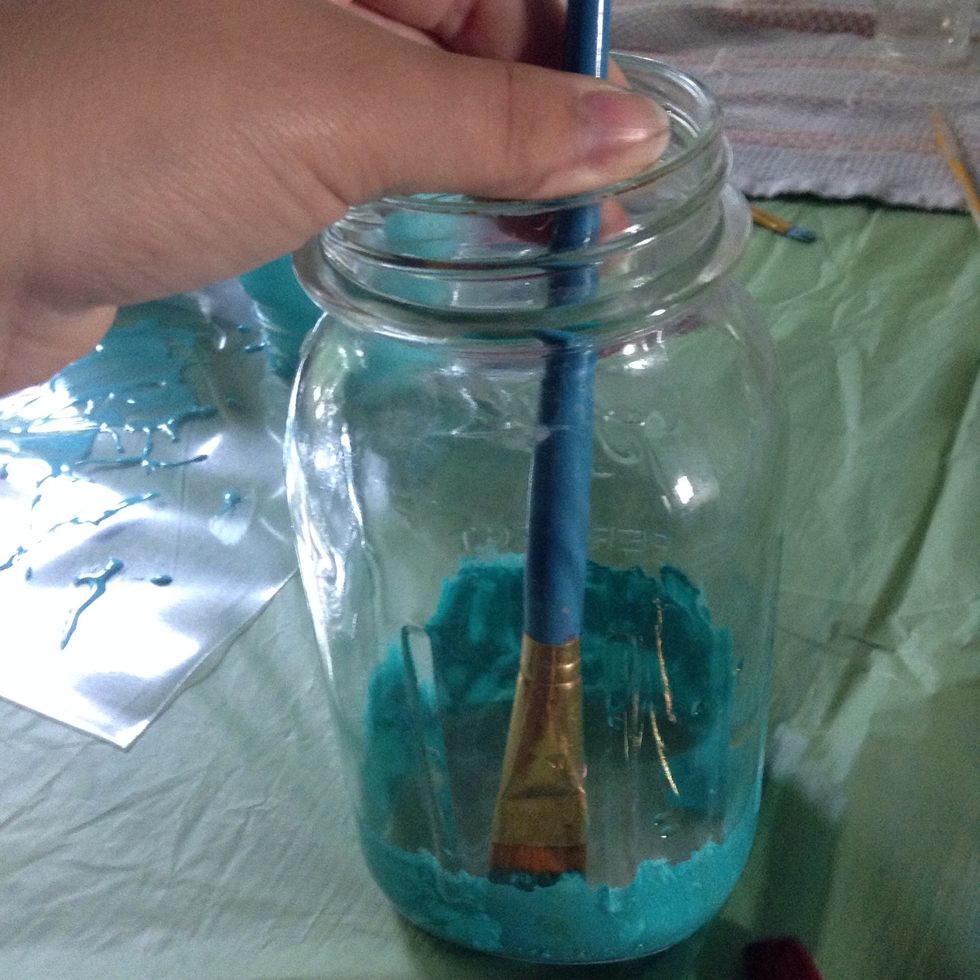 On the inside paint the jar with upward strokes. Make it as big as you want.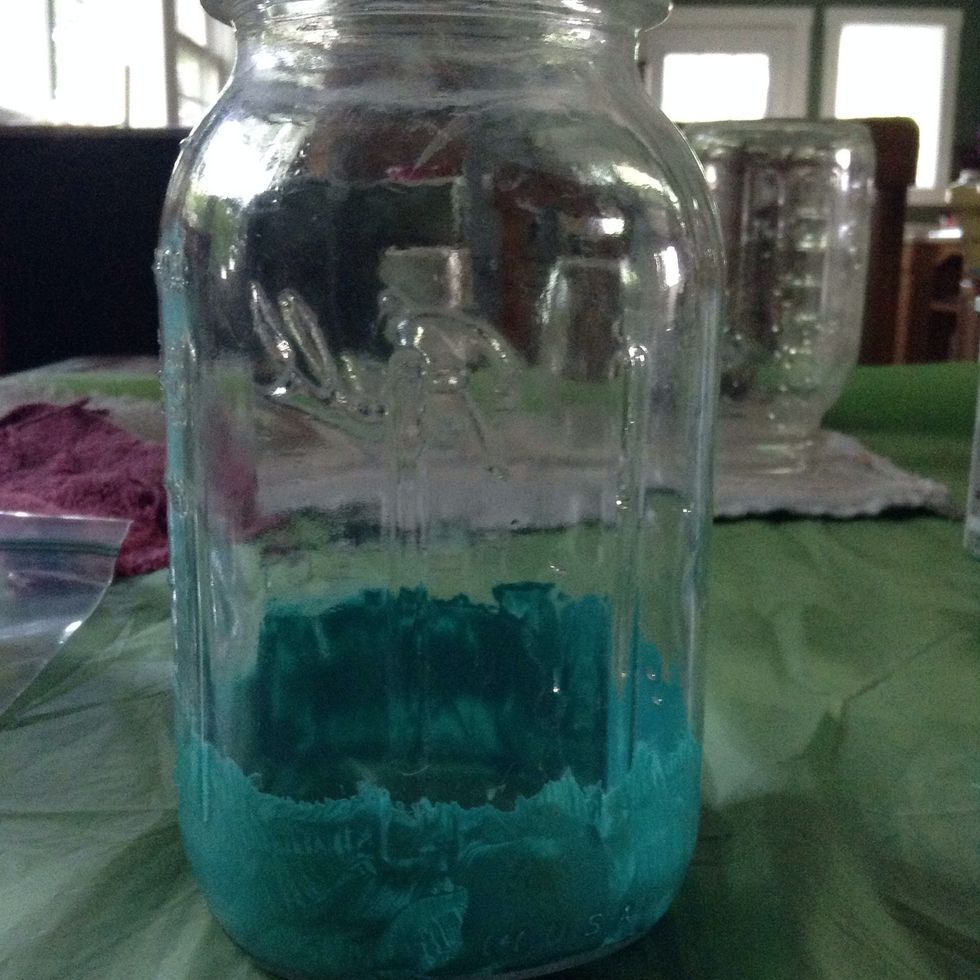 Color 1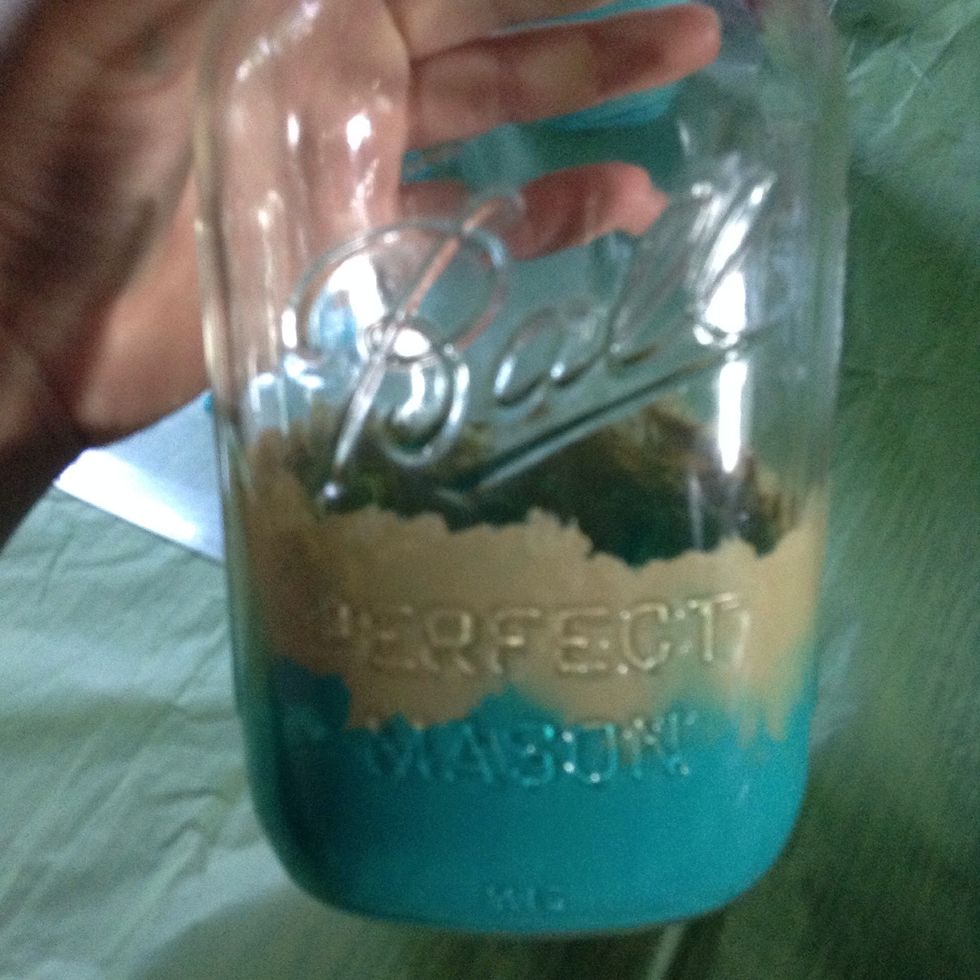 To add the second color do the same thing. If you wish to blend the colors. Pat the area where the two colors connect like I did.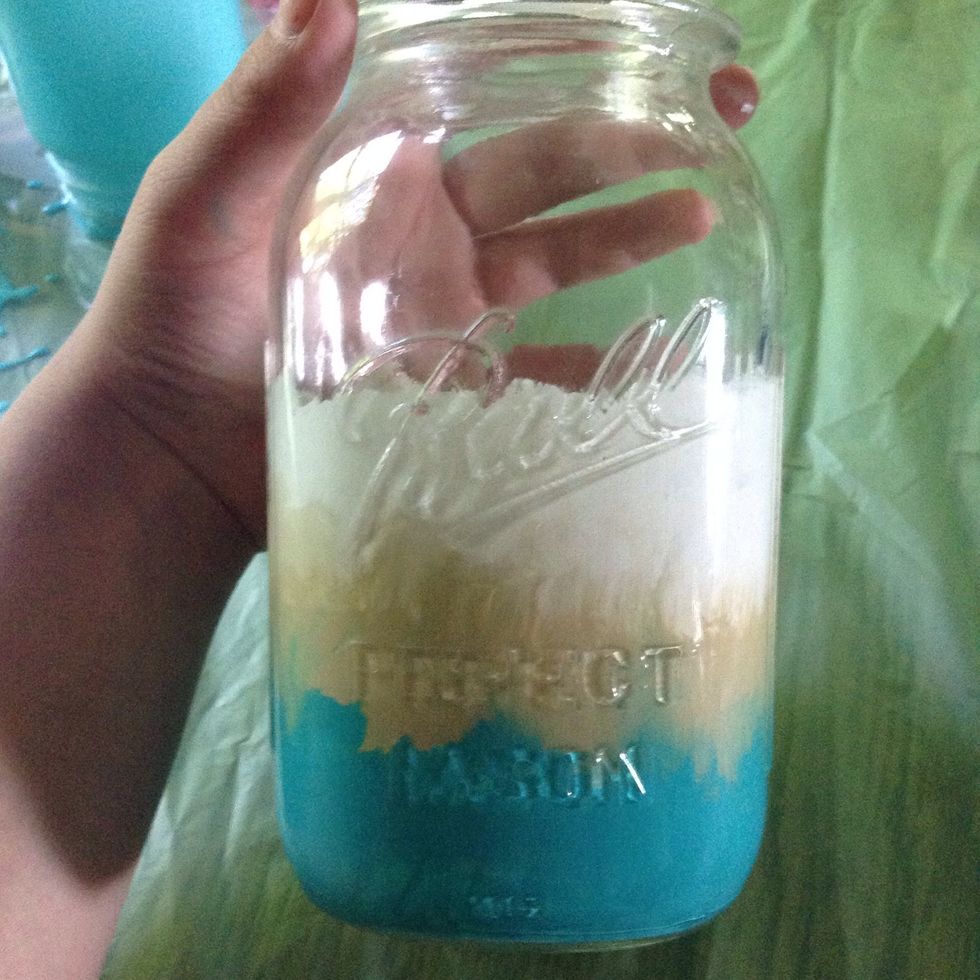 Repeat for as many colors, and layers you want. You can go all the way up the jar if you wish. For this one, I stopped here.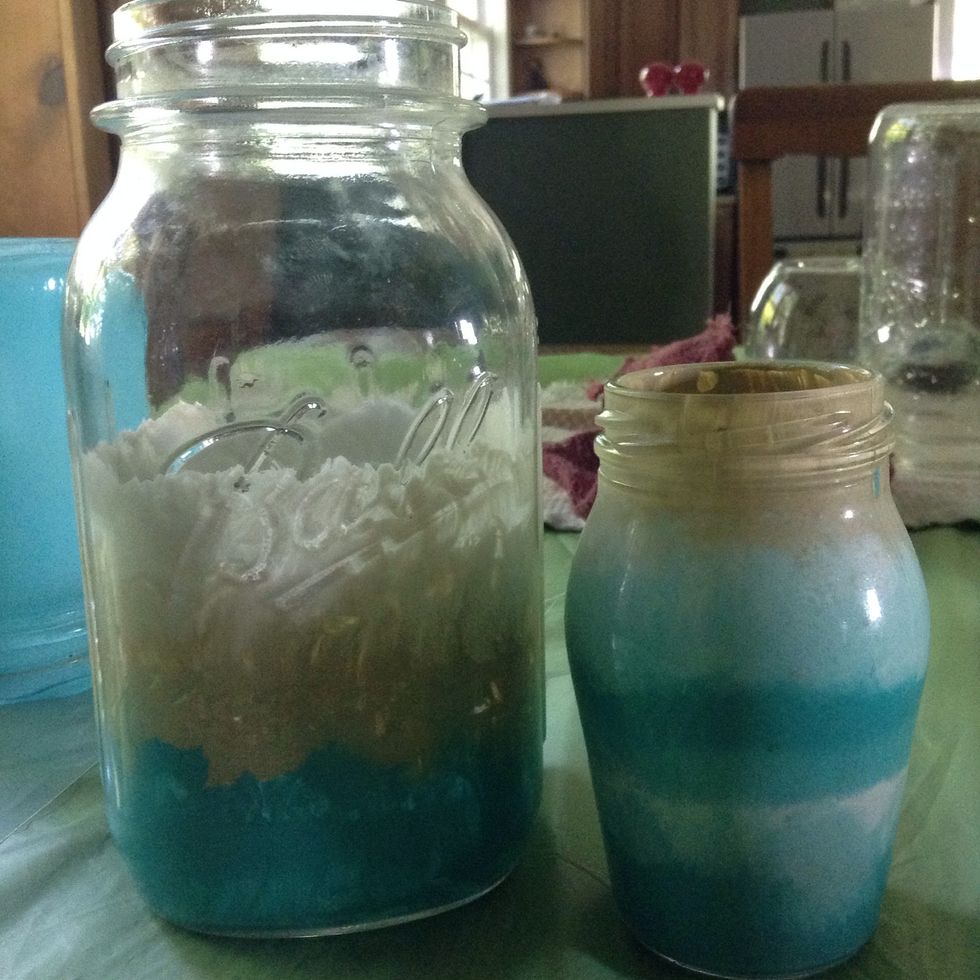 Tadah! The smaller one I did the same way. When they are completely dry, paint the inside area with the mod podge to help prevent scratching. These jars are not meant for DRINKING!
Acrylic paint of your choice
A few paint brushes
Something to put your paint on
Mason Jar
Mod podge
A cup of water