How to create abstract string painting after pollock
Create Abstract String Painting After Pollock
8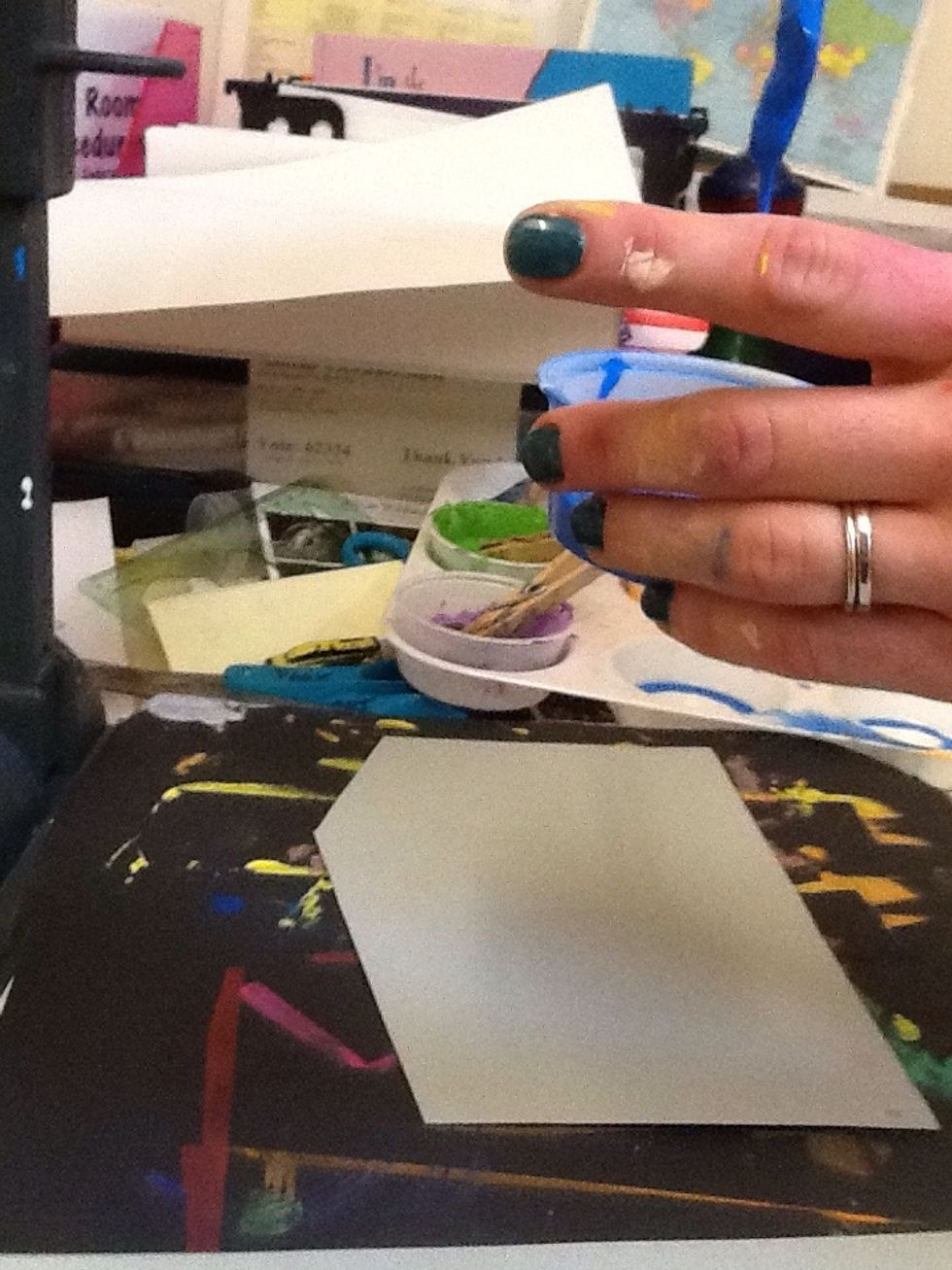 Take cup of paint from tray with string clipped.
If it is really runny you can let it drip on paper.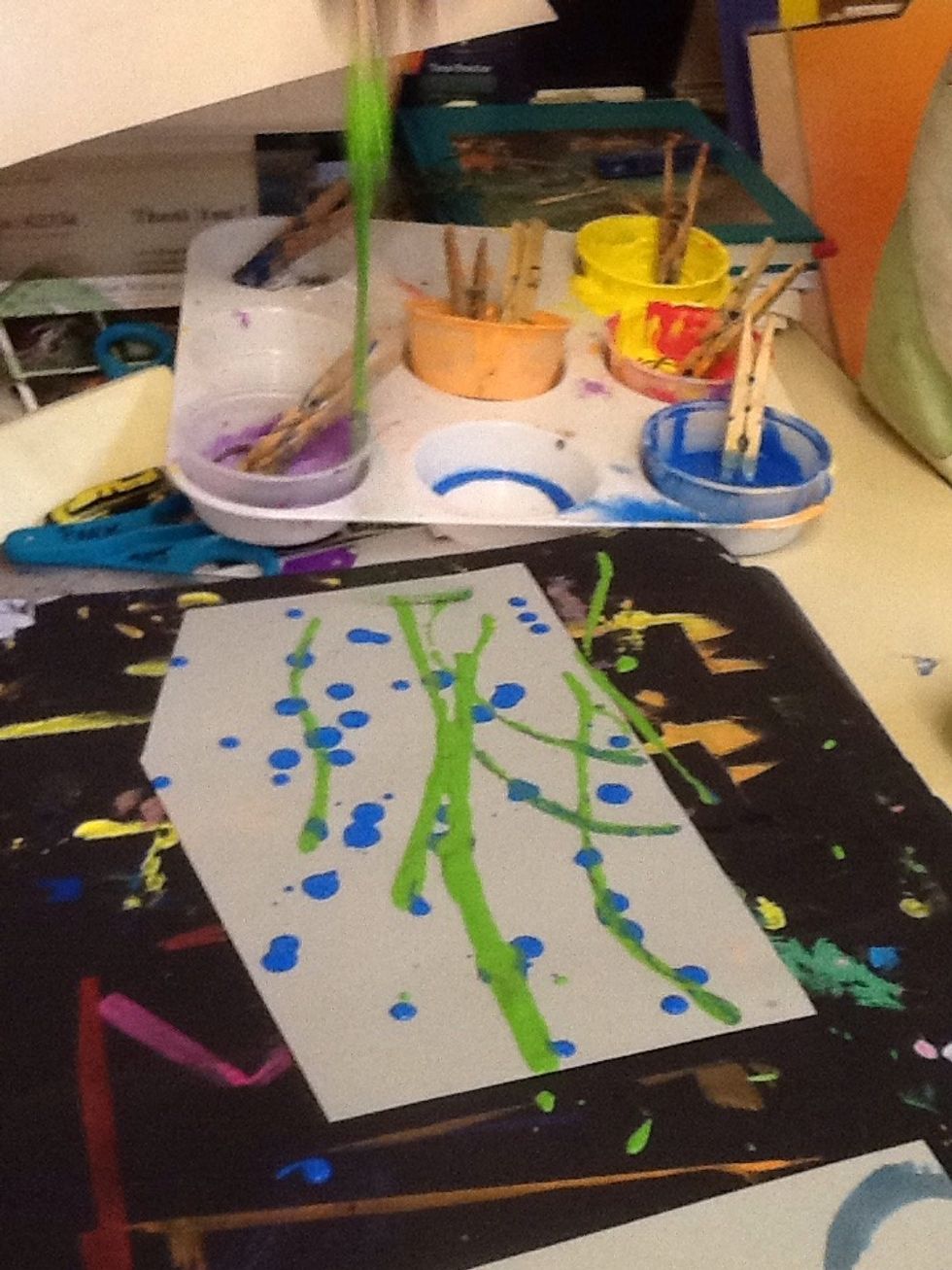 "I can control the paint.. the paint has a life of it's own I try to let it live" -Jackson Pollock Students will do the same when working! :)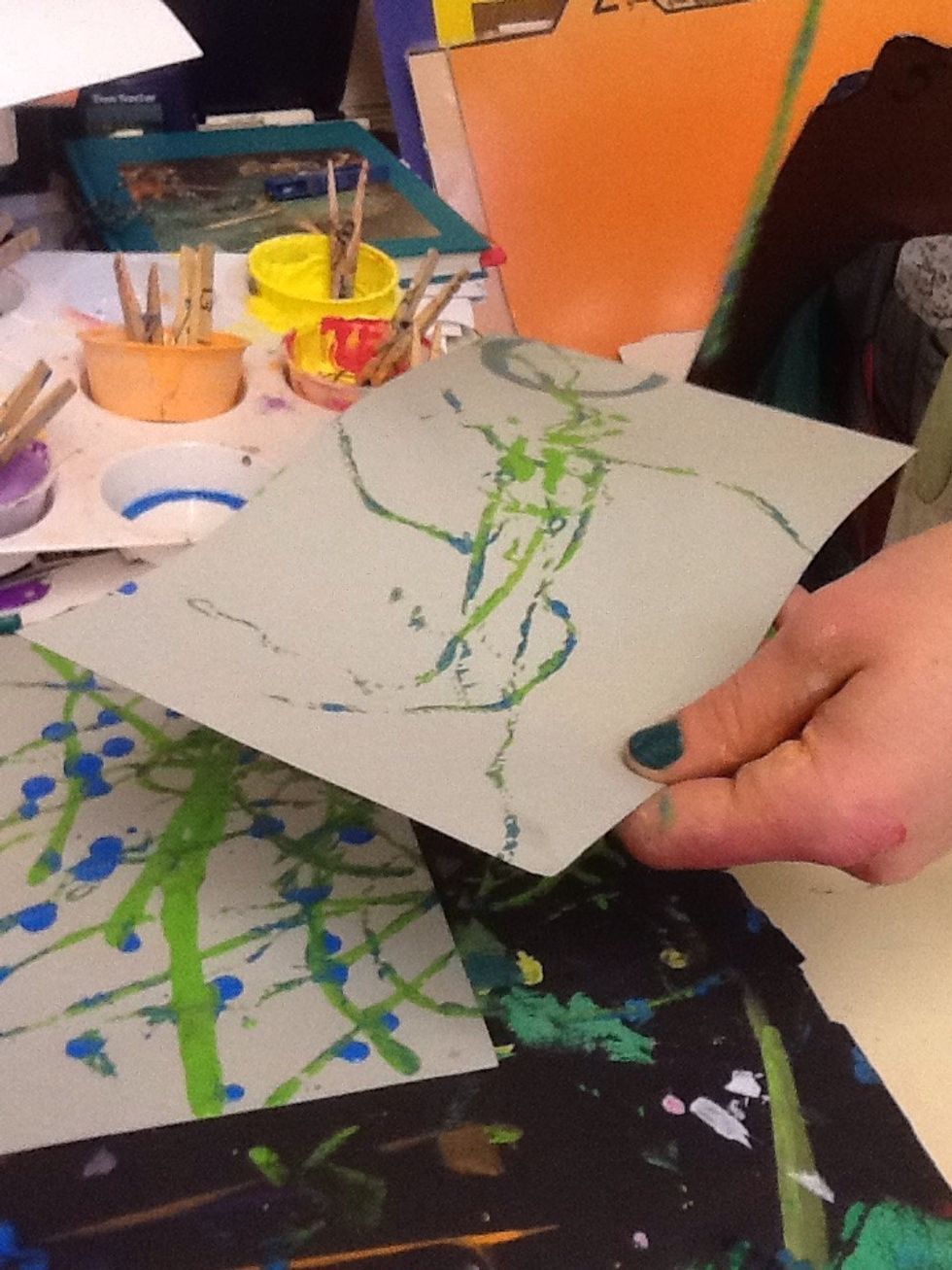 Can also work on another rectangle and do a more simple 1 pt. perspective painting.
Notice how the different the thickness of the paint changes the way the sting prints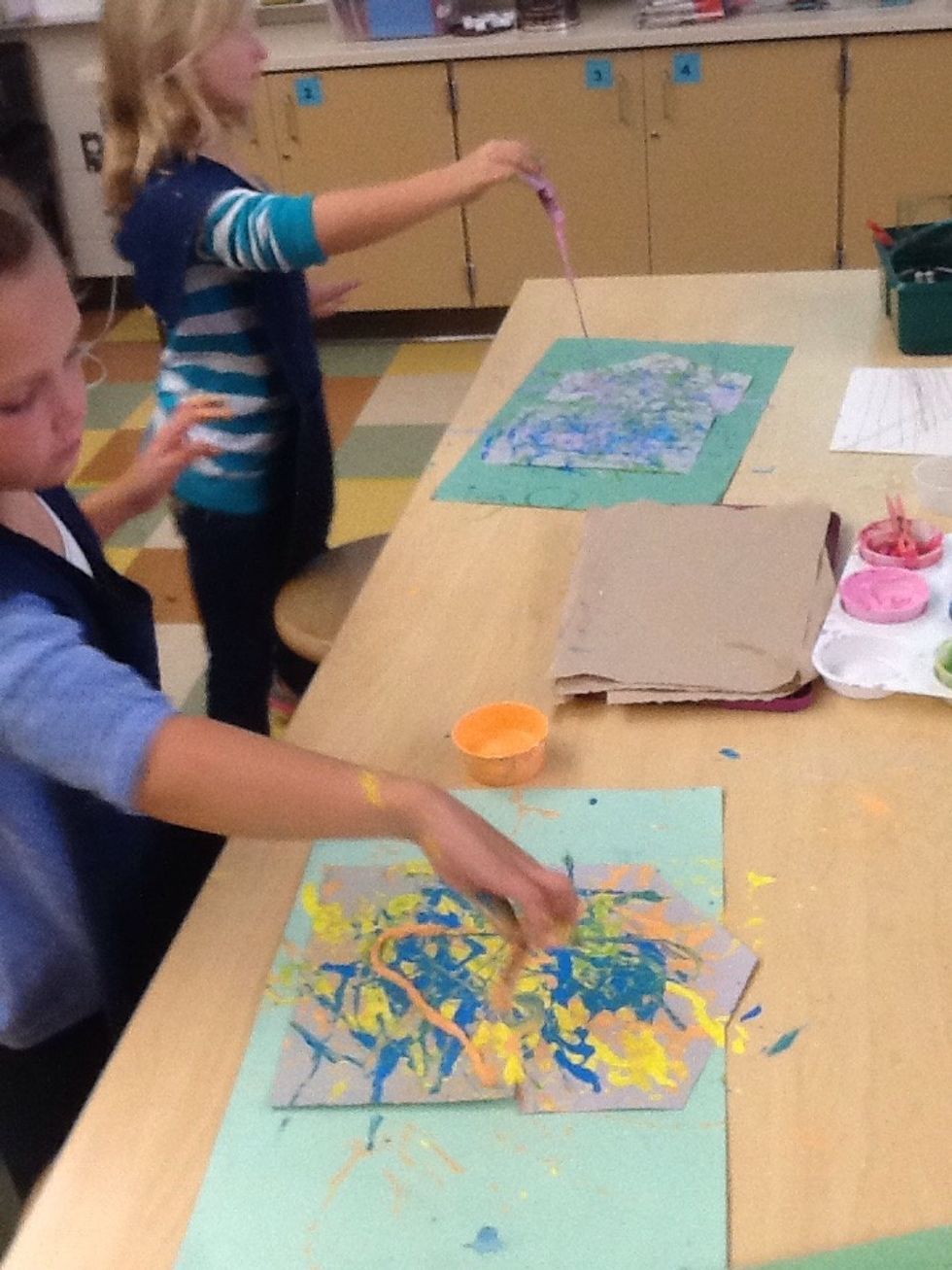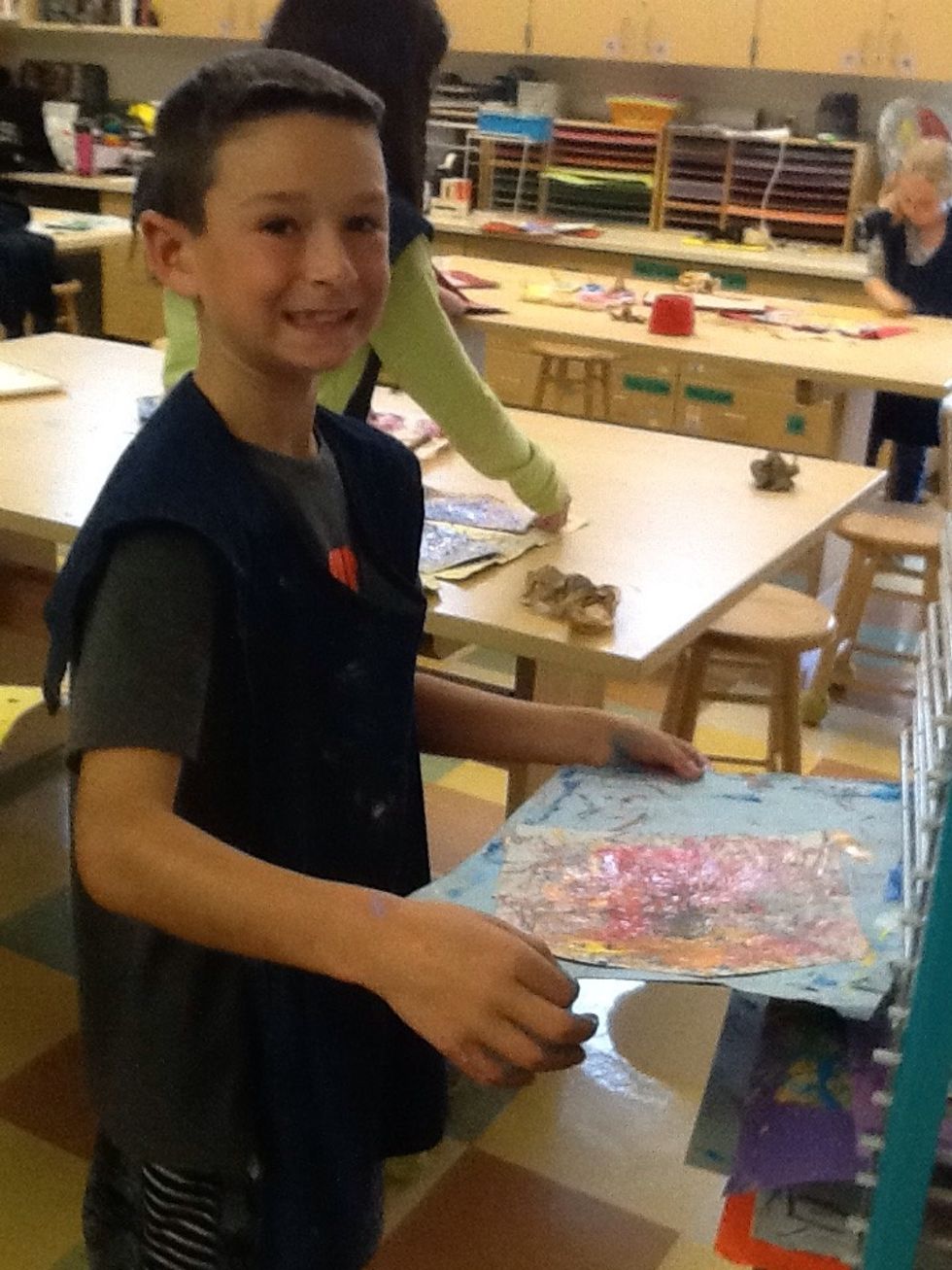 Watered down Tempera Paint in small cups
Various string and yarn on clothes line clip
Paper to paint on -Cut to look like canvas in room
Painting placemats (paint will go off the edge)
Water Cup to rinse string when it becomes muttled