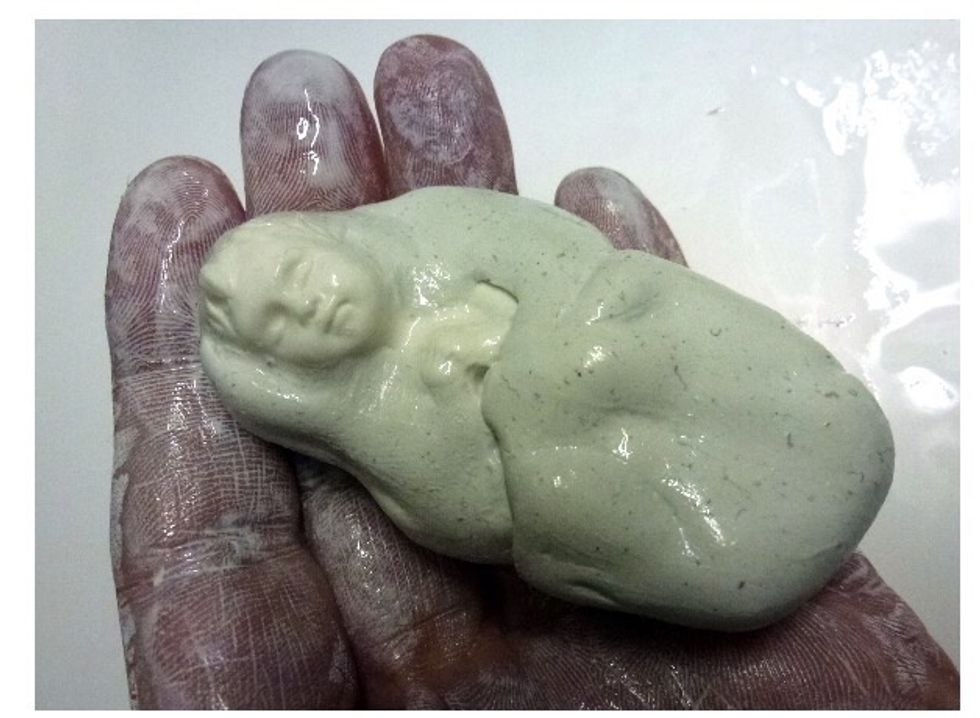 knead a small amount of clay, roll flat Press relic into the clay at a 12 o'clock position and then fold up the bottom edge and the sides so that it looks like a blanket folded around a baby.
Moisten the clay and smooth out any rough areas of the clay with your fingers, and then gently blend the clay onto the surface of the cast resin relic surface. coat of white gesso and allow to dry.
Apply a coat of crackle medium and allow to dry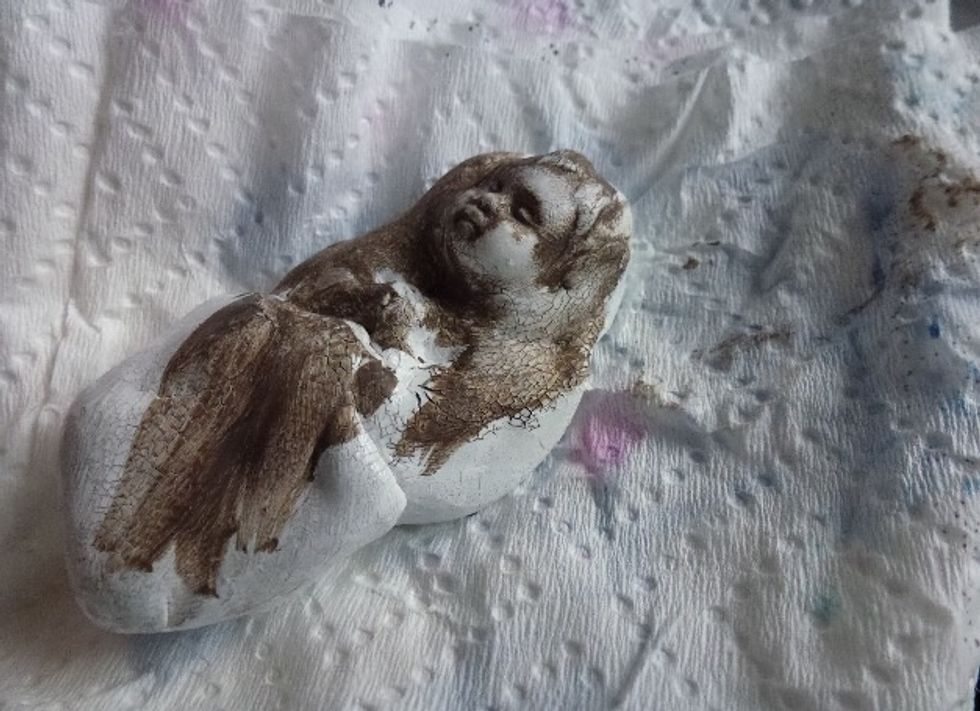 Apply chalkboard mist spray using a paint brush, allow to dry slightly and then using a wet wipe rub back to remove excess mist to highlight the cracks and facial/hand features. Allow to dry.
Read all about Louise's inspiration on the Muse www.sandraevertson.com
Relics and Artifacts figure
Air dry clay
Heavy white gesso
Crackle medium
Chalkboard spray mist
Pastry sheet
Rolling pin
Water mister
Paint brush
Wet wipes
Relics & Artifacts
RELICS & ARTIFACTS ® matte white resin craft blanks by designer Sandra Evertson for Prima Marketing Inc.