How to create a wrist corsage
Traditional, contemporary, or romantic. This guide will show you how to create a fabulous wrist corsage for any occasion. For further questions or to order supplies visit www.flowerschool.com.
77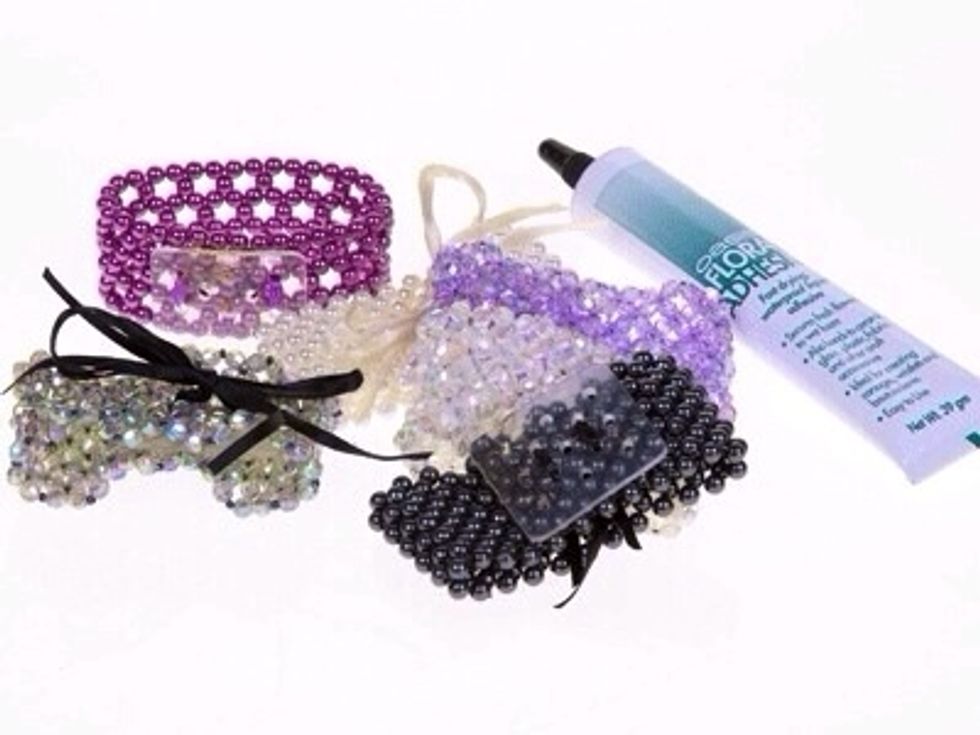 Start with the basics. Oasis floral adhesive, or cold glue and some type of corsage bracelet. We chose to use these beaded ones from Fitz Designs.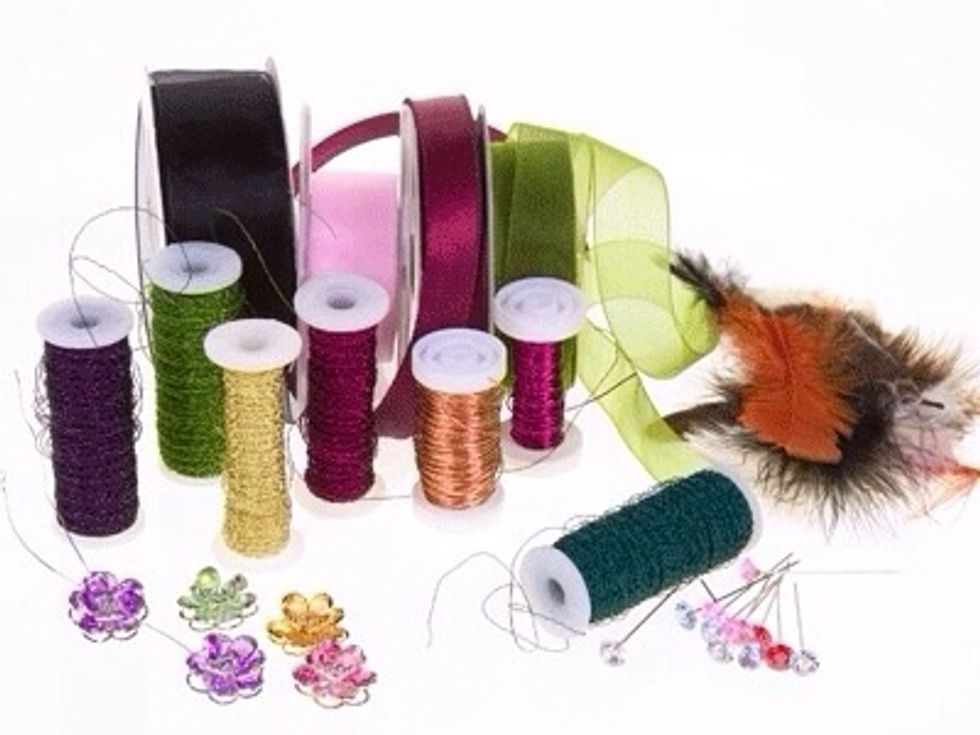 Gather the appropriate embellishments such as ribbons, bullion wire, aluminum decorative wire, gems, diamanté pins, or feathers for added color and style.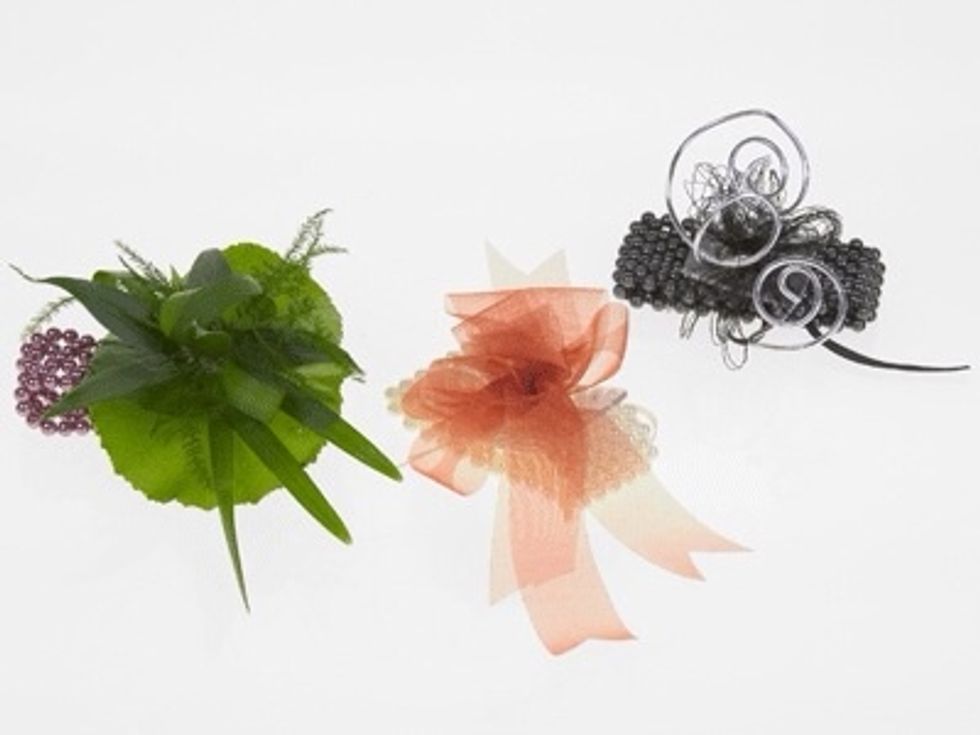 A ribbon base is easiest to create, just make a bow and glue it in place on the existing plastic base. For added interest use greenery like galax or ruscus to create the base for your flowers.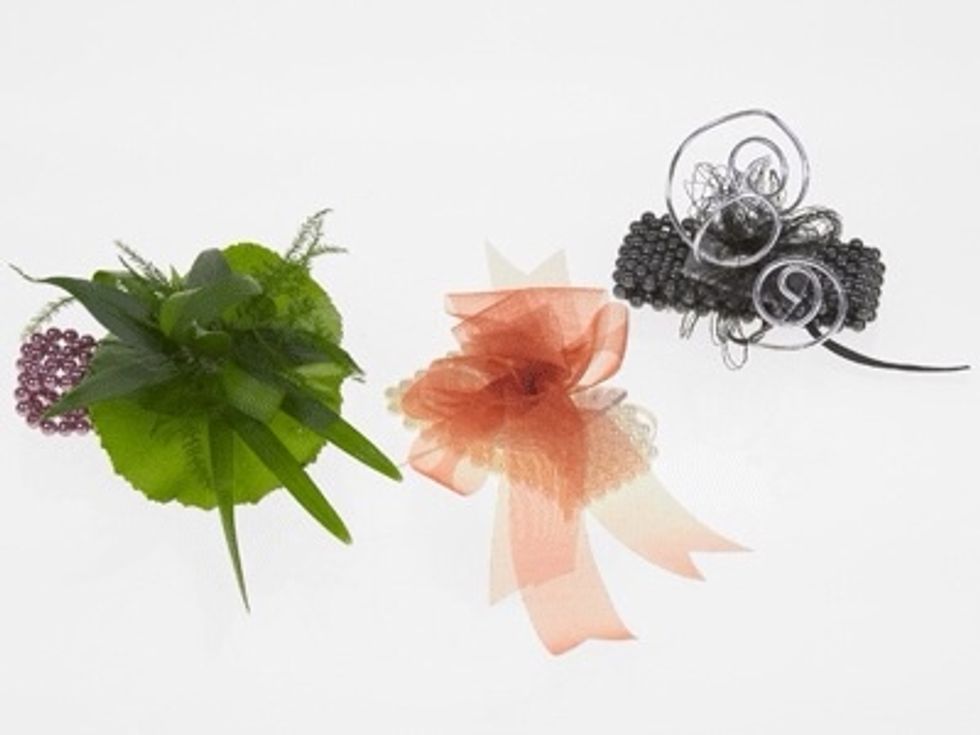 For a more edgy look, spiral bullion wire around your fingers then fluff and secure to the plastic base. Swirl aluminum wire for added drama, secure by wrapping around the base.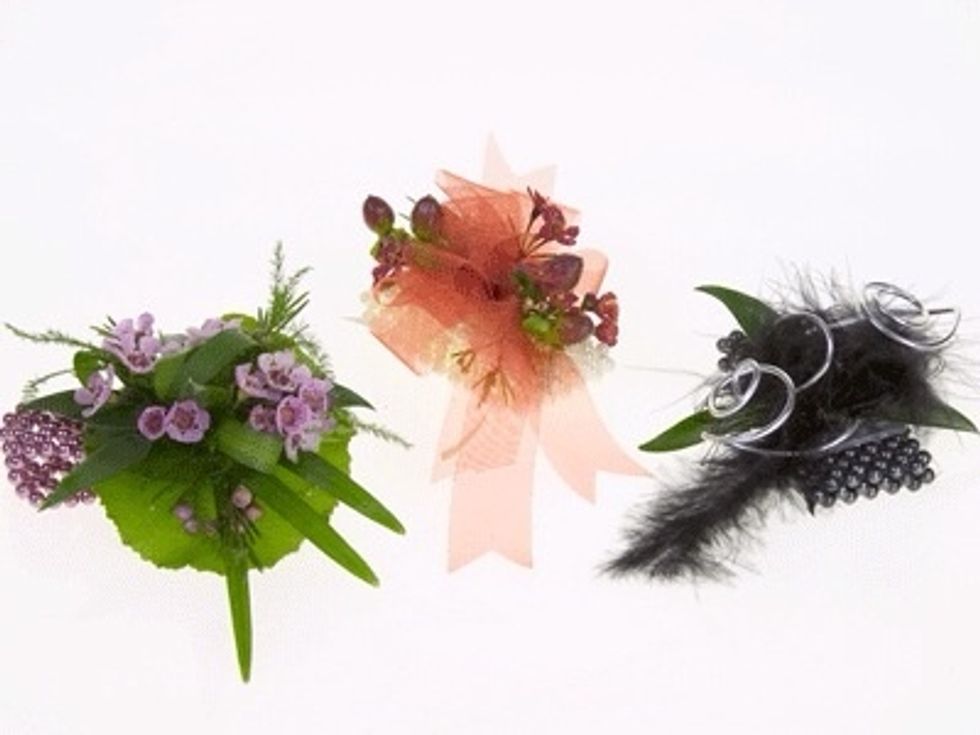 Filler flowers like hypericum berries or wax flower are sturdy and will hold up throughout the night. Feathers add a touch of whimsy and texture. Use Oasis cold glue to hold everything in place.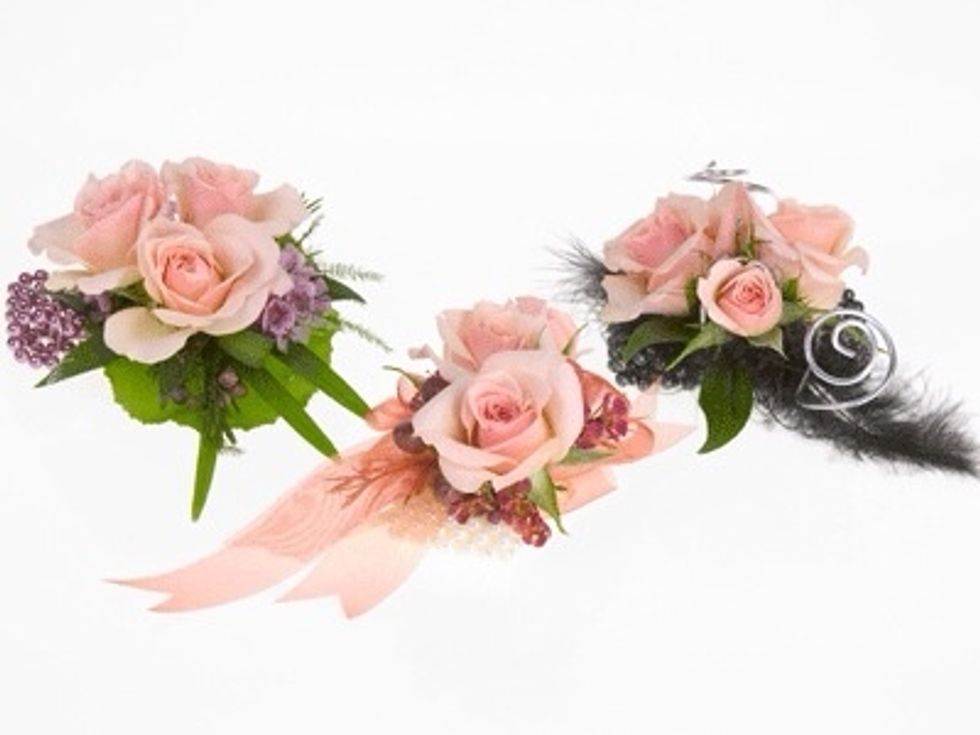 Beautiful fresh spray rose blooms are the last to be placed for the final splash of color and impact.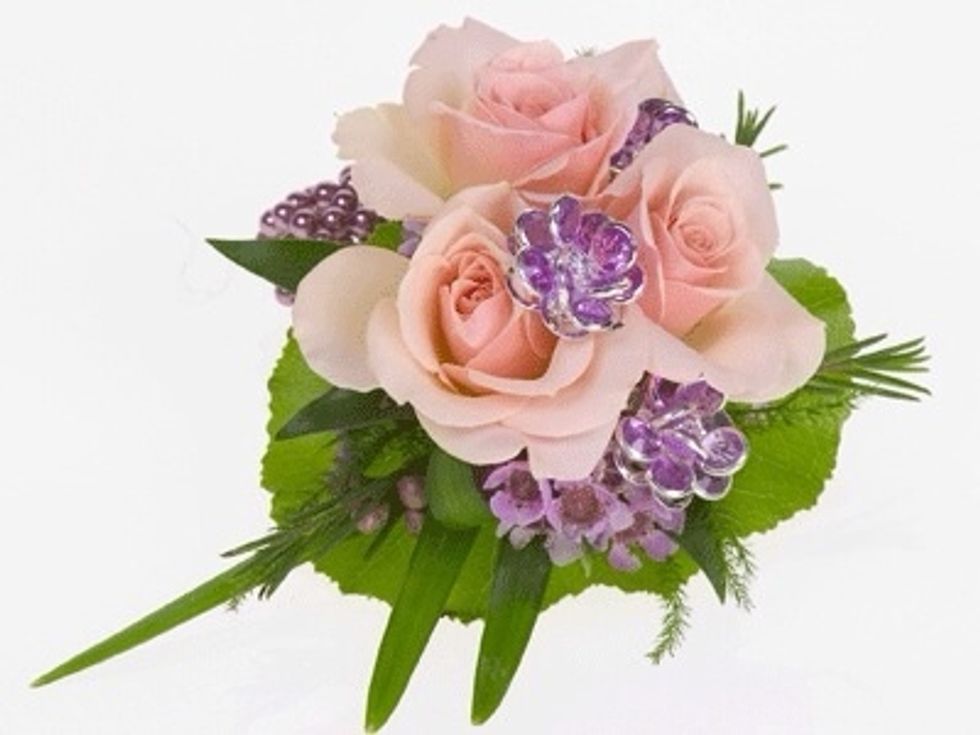 Traditional corsage includes: Fitz bracelet, 2 galax leaves glued to the plastic tab, 3 lily grass, 5 ruscus leaves, 3 sprigs wax flower, 3 spray roses, 3 Lomey flower gems for extra sparkle.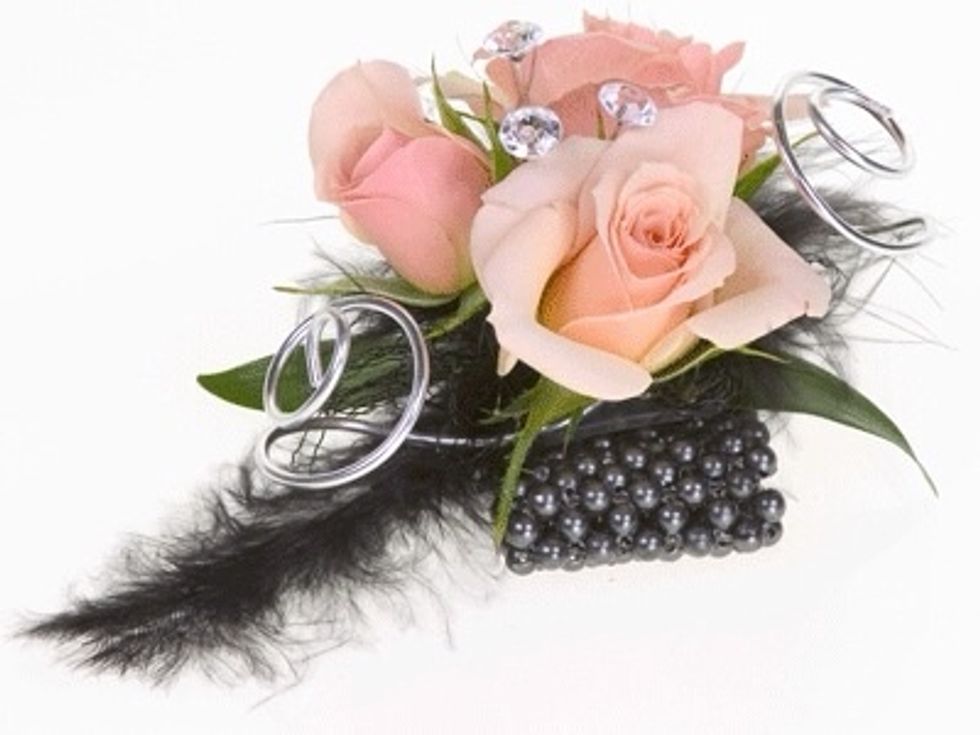 Contemporary corsage includes: Fitz bracelet, 15" aluminum wire swirled artistically, 3 yds bullion wire wound and fluffed to create to the base, 3 feathers, 5 ruscus leaves, 3 spray roses and sparkle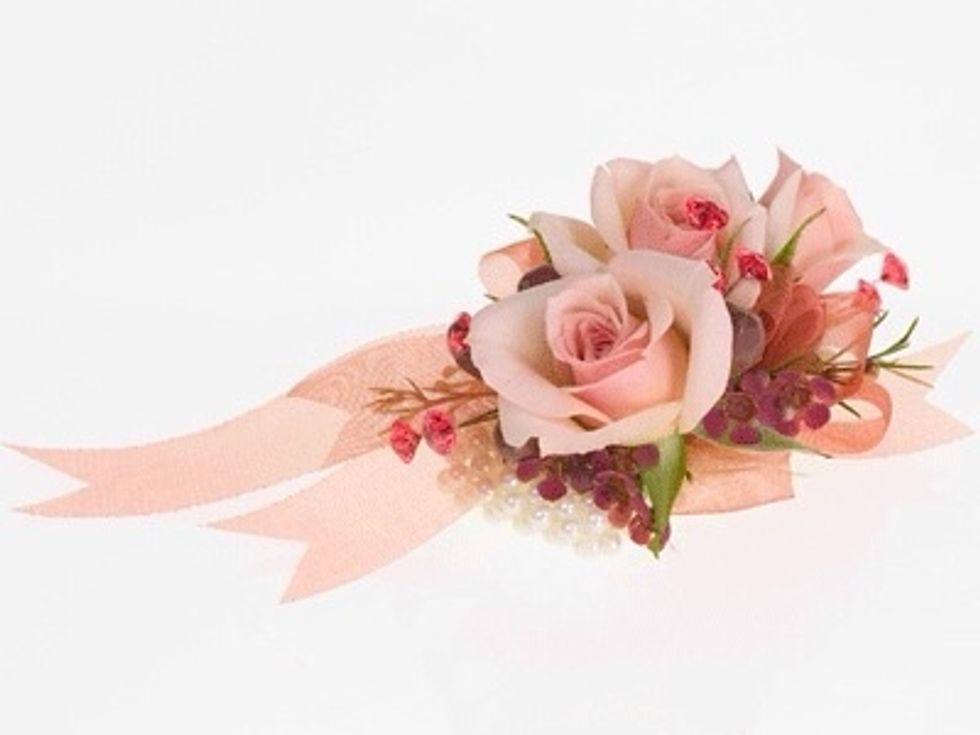 Romantic corsage includes: Fitz bracelet, 2 yds sheer ribbon, 3 sprigs wax flower, 3 spray rose blooms, 7 diamanté pins. Yet another show stopper for a special night.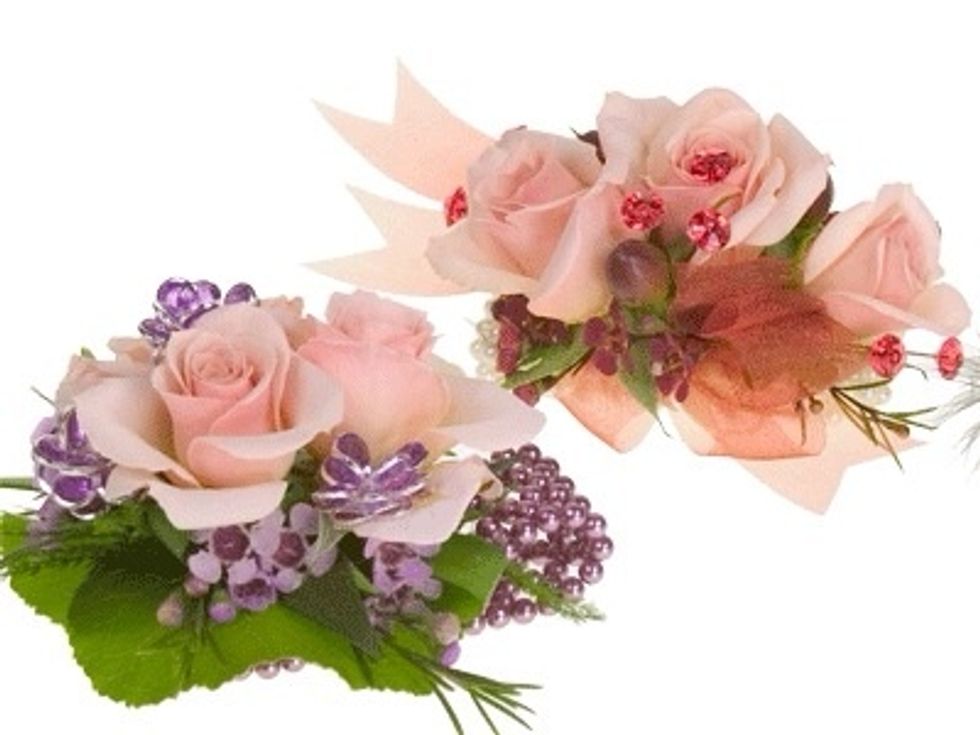 Traditional, contemporary, or romantic. There are choices for all occasions and styles!
See slides for individual supplies used
Flower School
A creative and education resource for the floral industry. Inspiration-Instruction-Supplies-Video Library-DIY How-to's.