Create a Word Cloud on Your iPad Using Wordsalad
Please note that this Snapguide is about creating word clouds with Wordsalad on the iPad (a request from a friend). There are other ways to make word clouds online. That will be another Snapguide. :)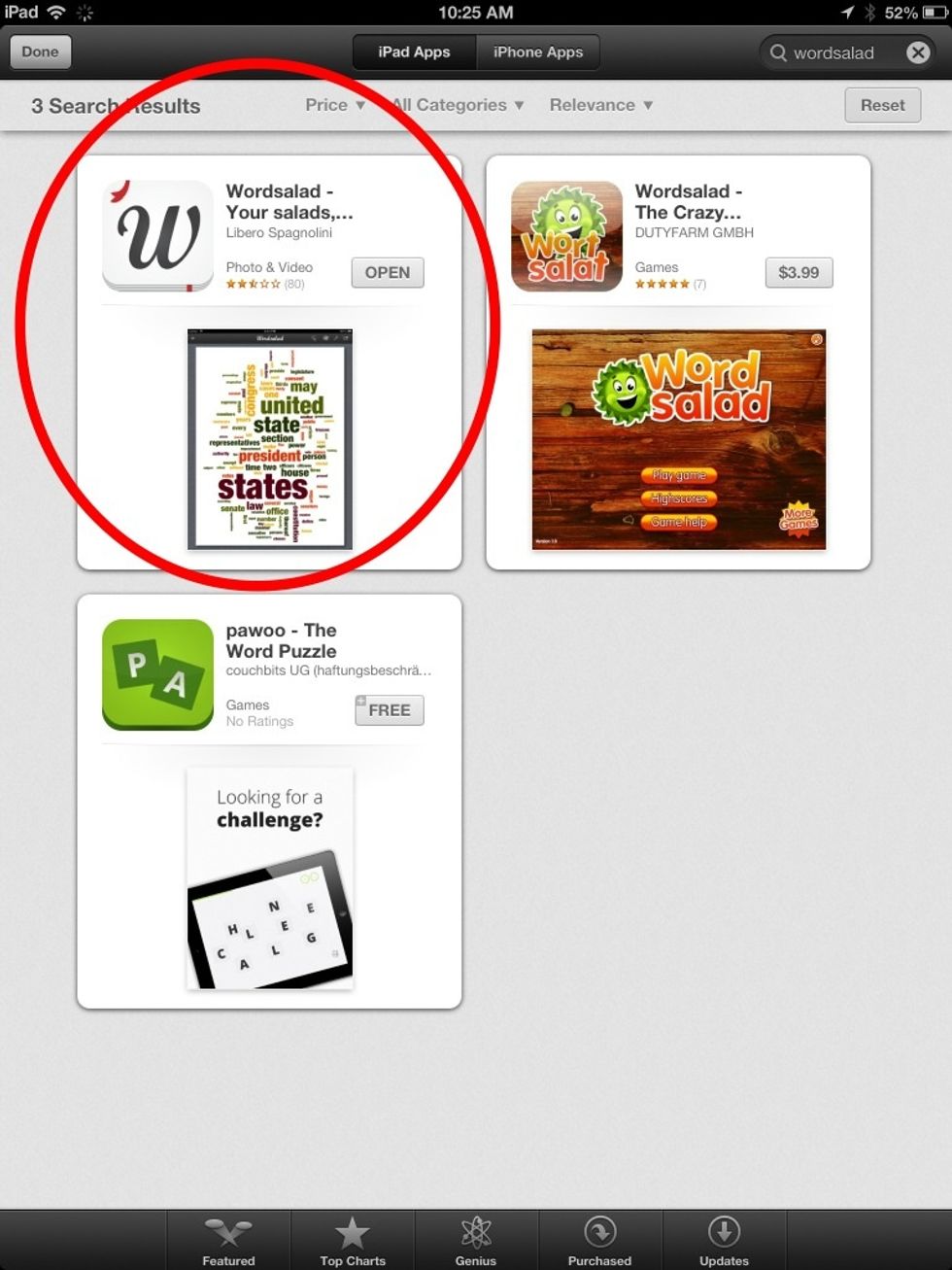 Open up the App Store on your iPad. Search for "Wordsalad" to locate the app. Download the free app.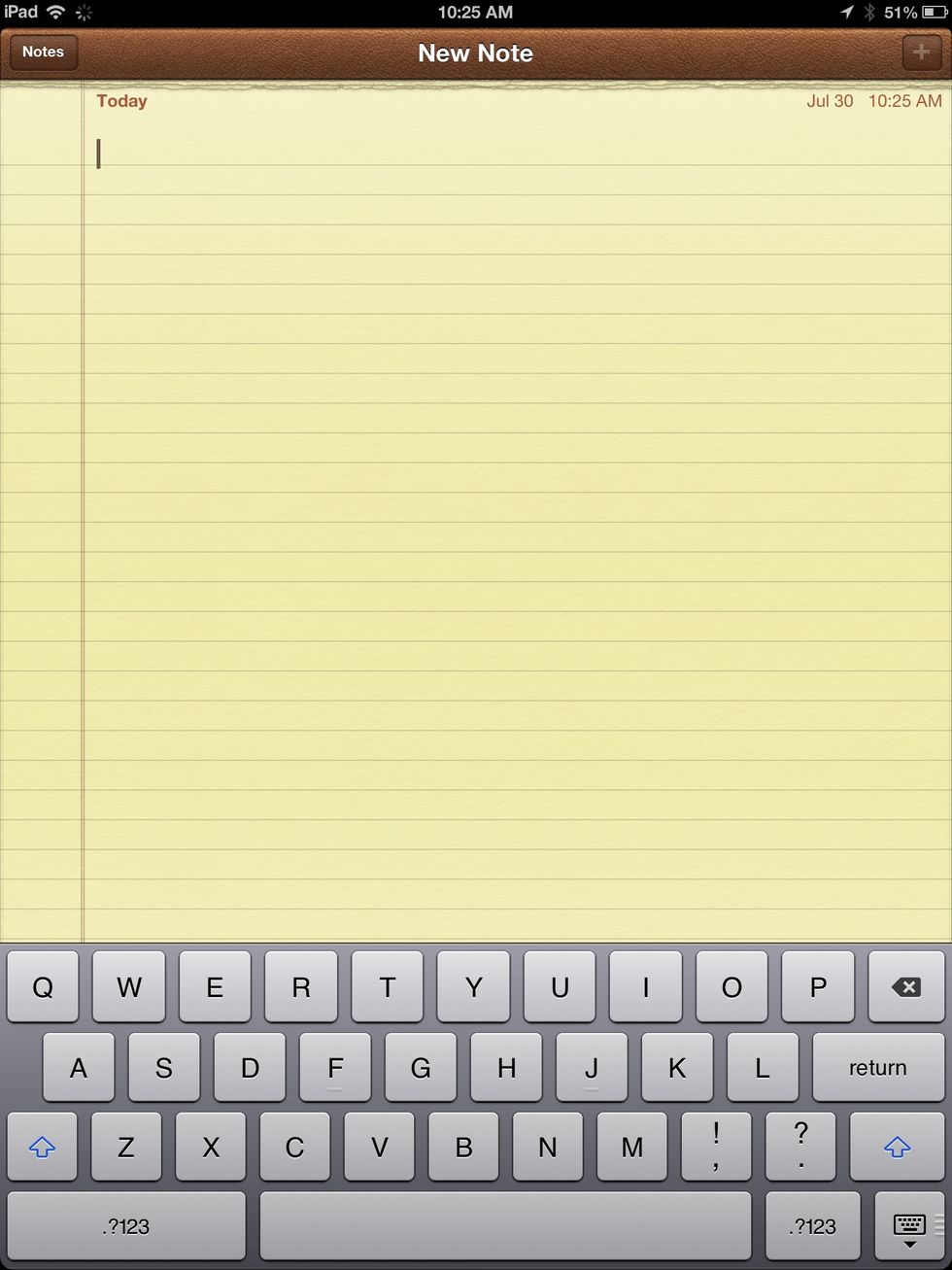 Open up the Notes app on your iPad. Your iPad came with this app already installed. Create a new note by clicking the + sign in the upper right hand corner.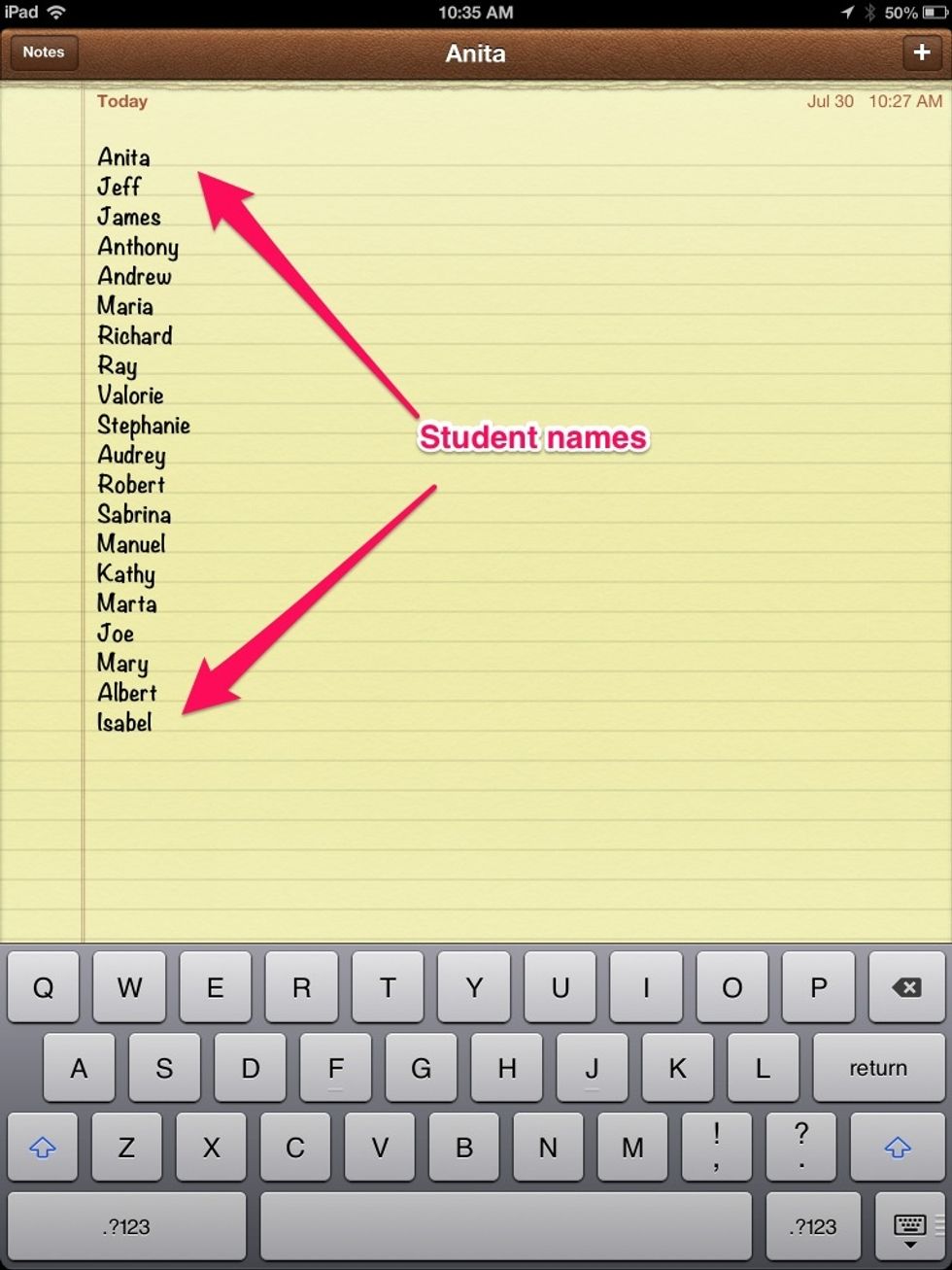 Type in the words you would like to include in your Word Cloud. I've entered the names of the students in my class.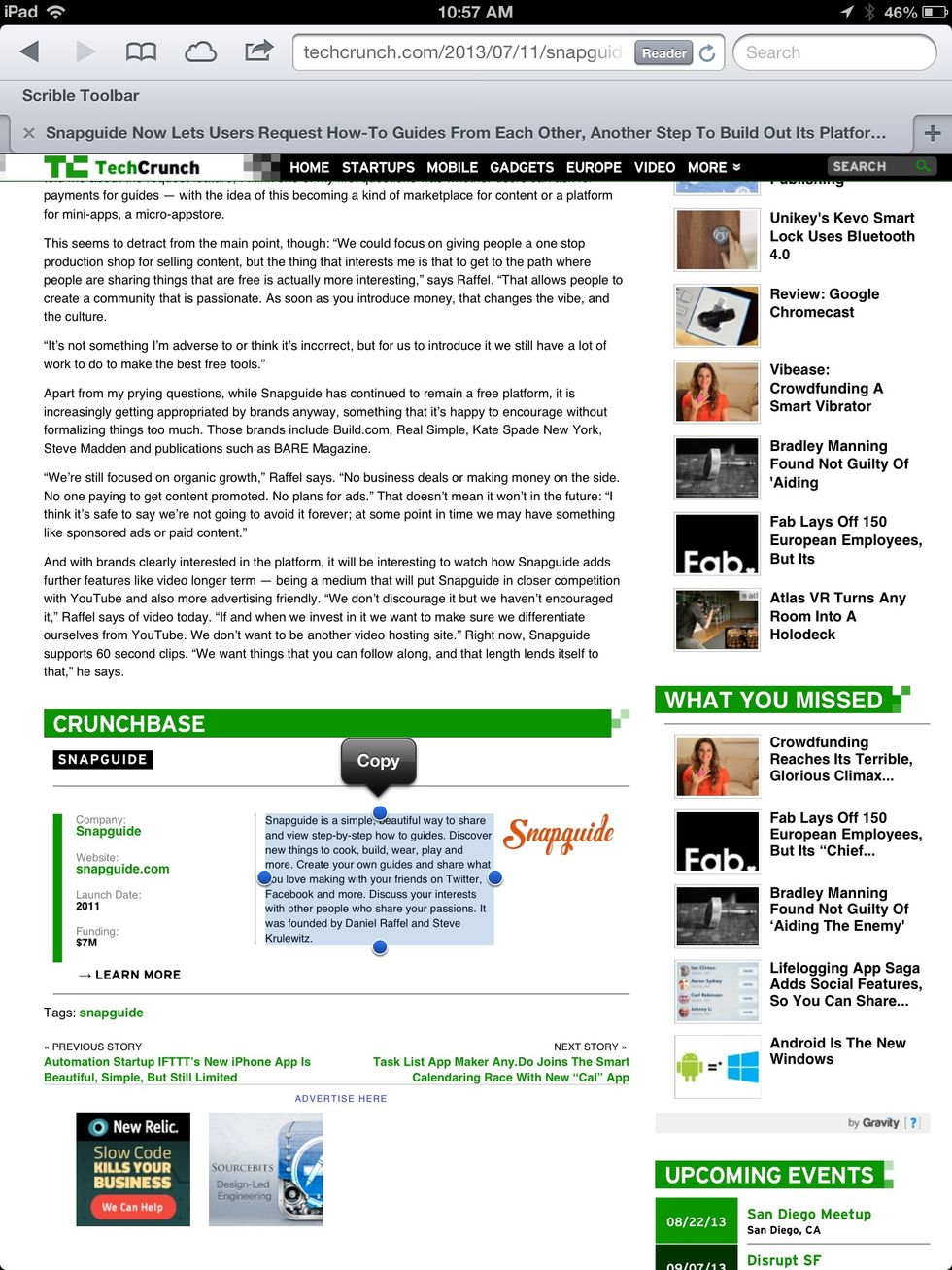 Another option is to paste text that you've copied from a website, poem, song, paragraph, etc. Here, you can see that I'm about to copy a short passage that I've found online at www.techcrunch.com.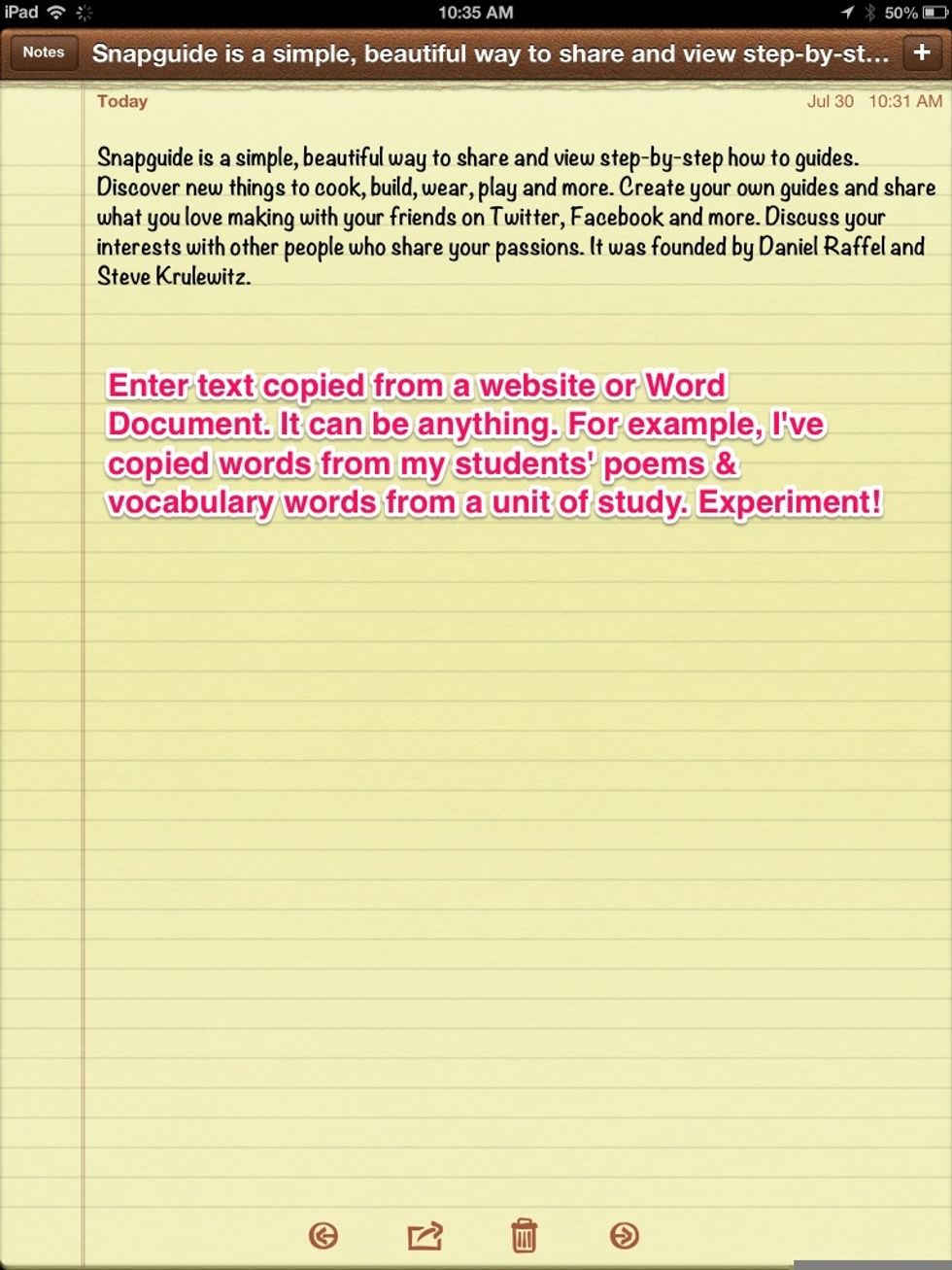 I've pasted the passage from the previous step into a new note.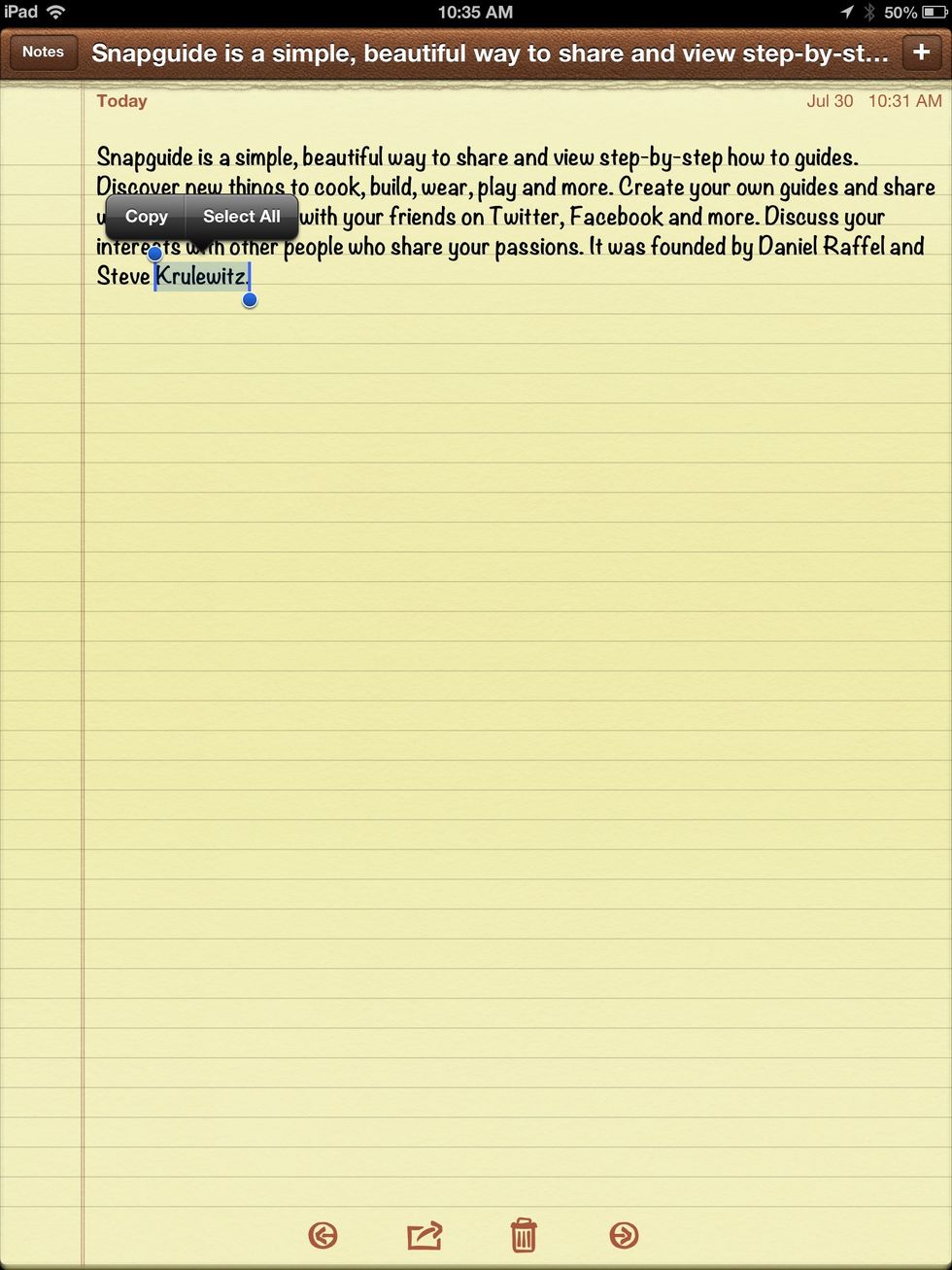 Press and hold anywhere near the passage until the "Copy-Select All" option shows. Choose "Select All" to select the whole passage.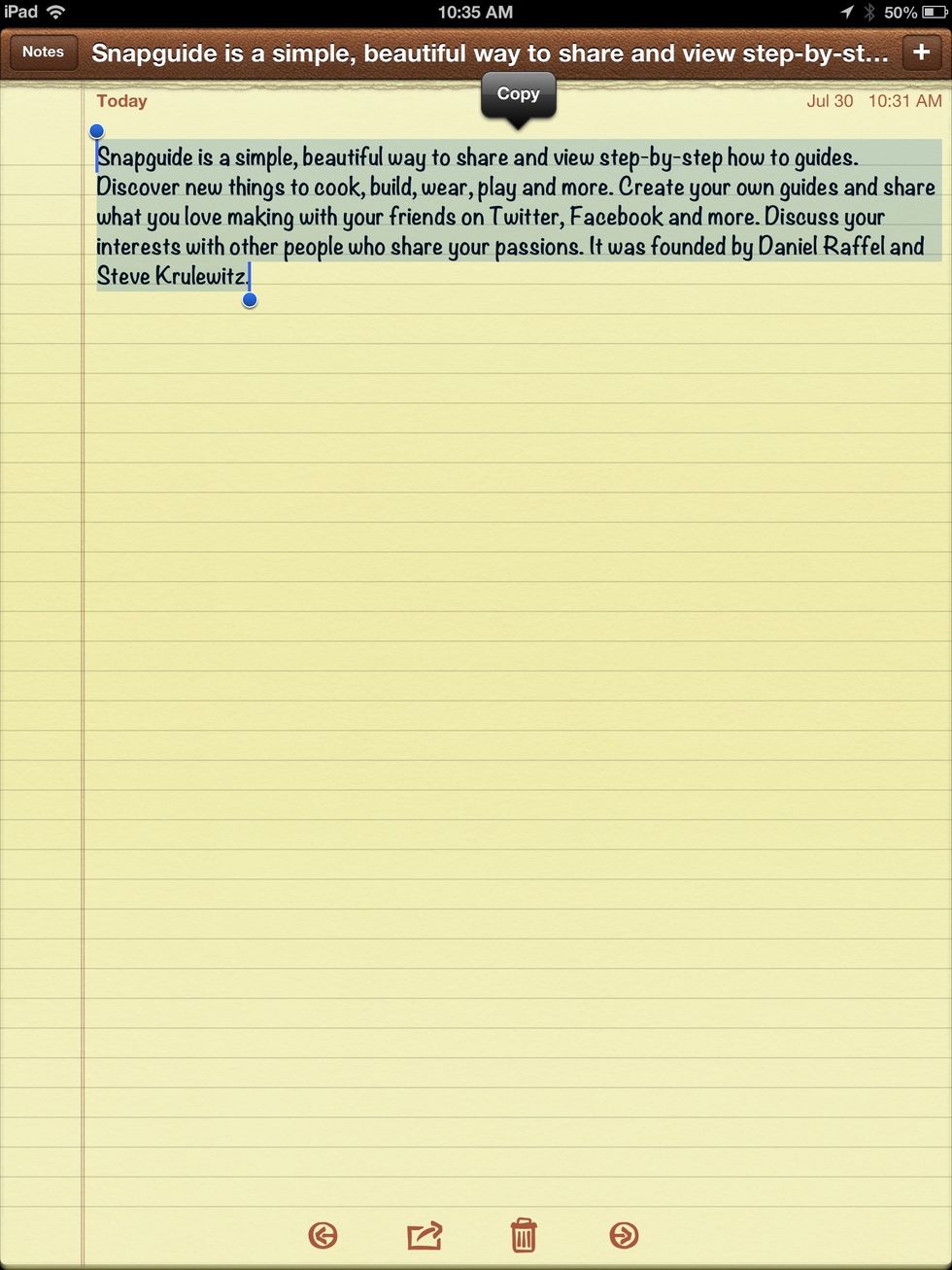 Tap "Copy" to copy all of the text. Then, close the Notes app and open up the Wordsalad app that you've already downloaded.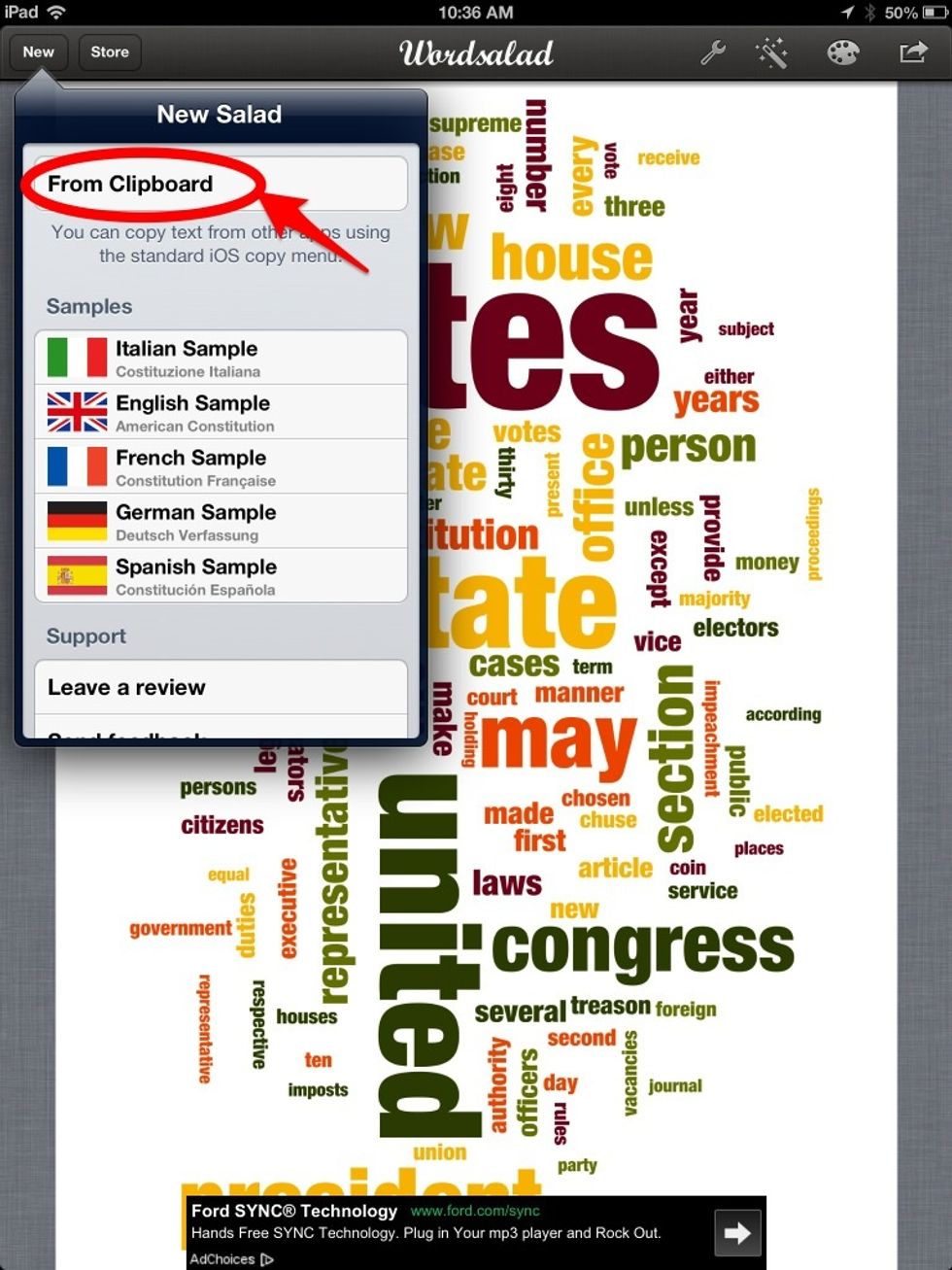 Tap "New" in the top left hand corner of the app to make a new word cloud. Then, tap, "From Clipboard." This will paste what you've copied in the Notes app and will create your word cloud instantly.
Here is the Word Cloud that I've created with the words from the passage I copied regarding Snapguide.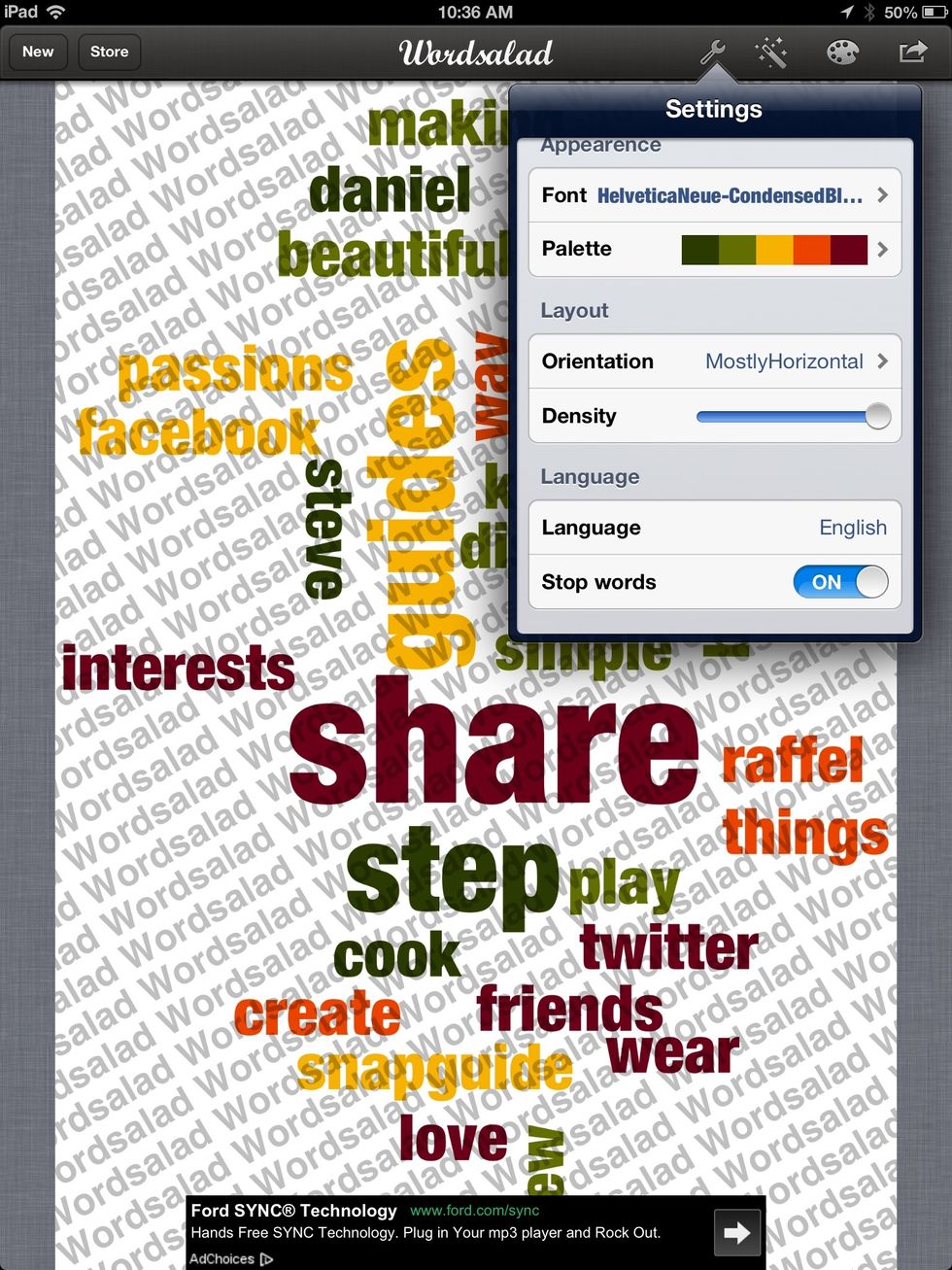 Tap the wrench to get to settings. Here, you can change the appearance of your word cloud. Play around until you are happy with the appearance by changing the font, color palette, layout, etc.
Tap the magic want to automatically change the position of the words. Tap the paint palette to change the color. Continue to tap each one until you're happy. Tap the last icon to export.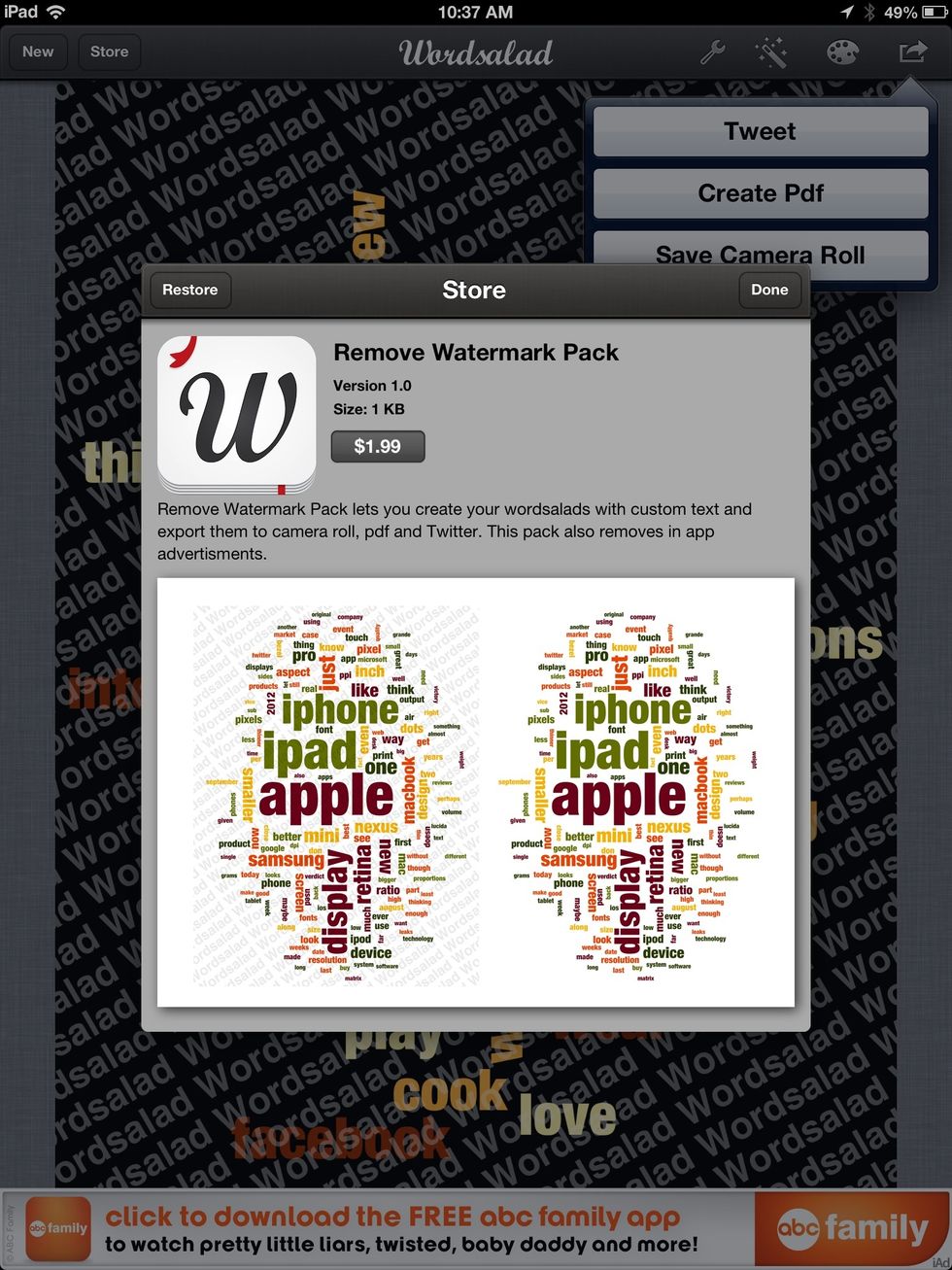 Yes, you aren't seeing things. There is a watermark behind each word cloud. To remove this watermark, you can tap "Store" in the top left hand corner and pay $1.99.
The creator of this guide has not included tools