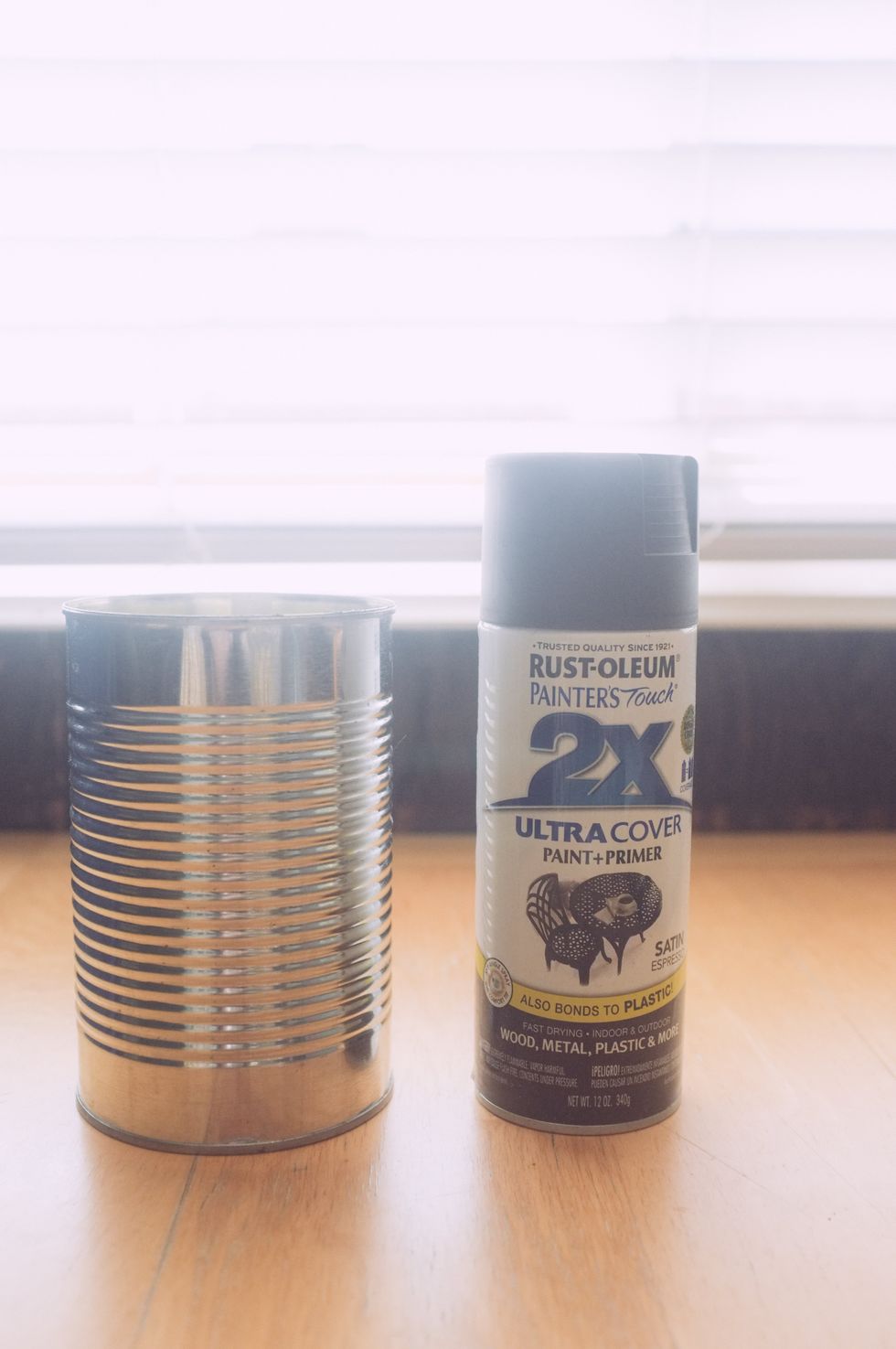 Clean the label off of a tin can and spray paint it with either a dark color so the can won't show, or a bright color to make it pop!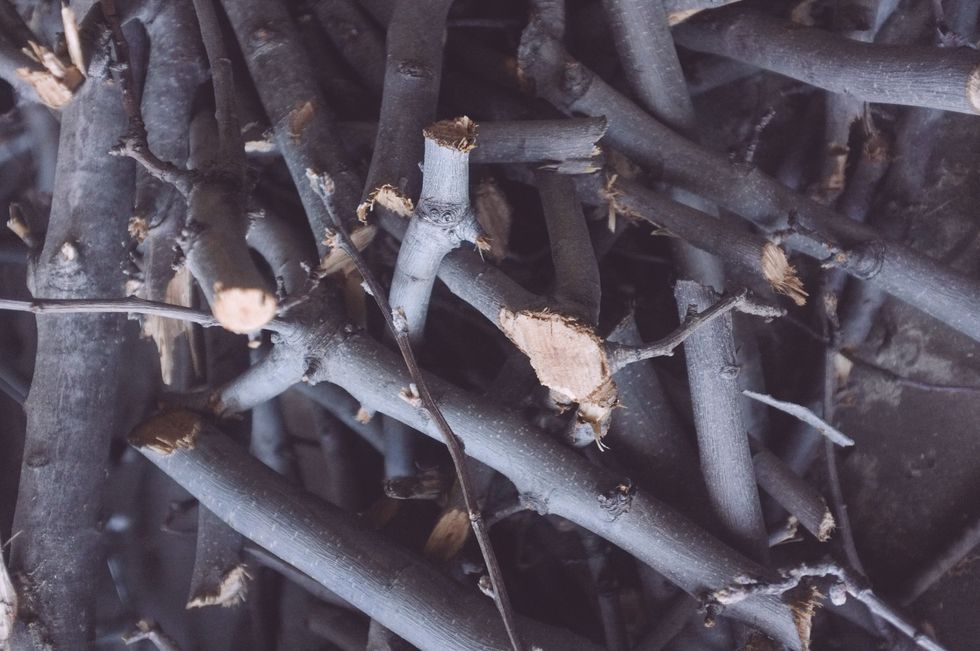 Gather several different sized branches. Drive around your neighborhood and find people cutting trees or check Craigslist for free wood! Around a 1" diameter is ideal.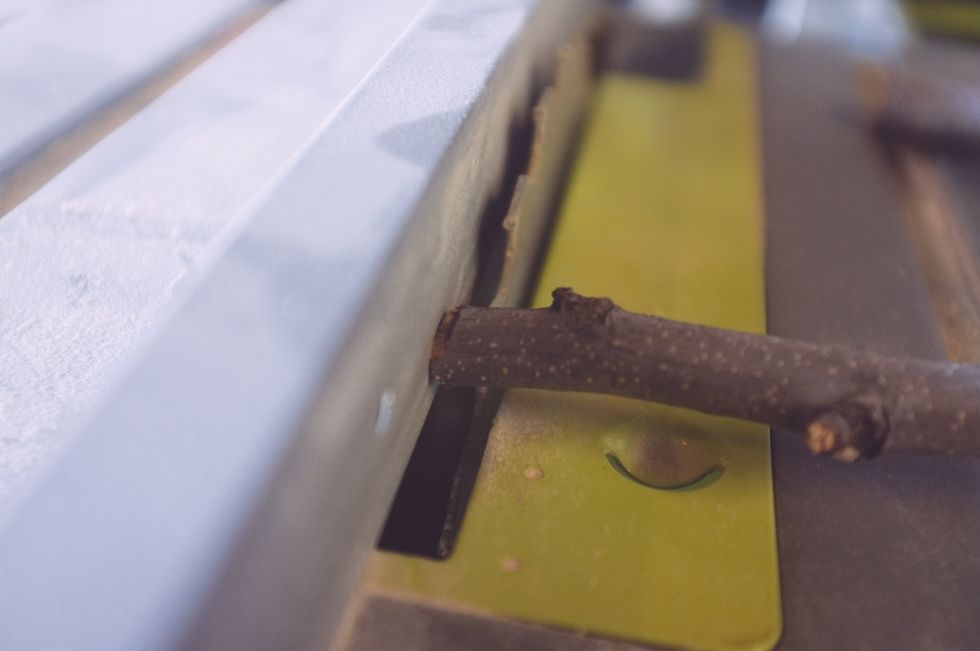 IMPORTANT: BE VERY CAREFUL! The most efficient way to cut the branches at a consistent width is with a Table Saw, using the guide. Be cautious of small flying pieces or wood falling between the blade.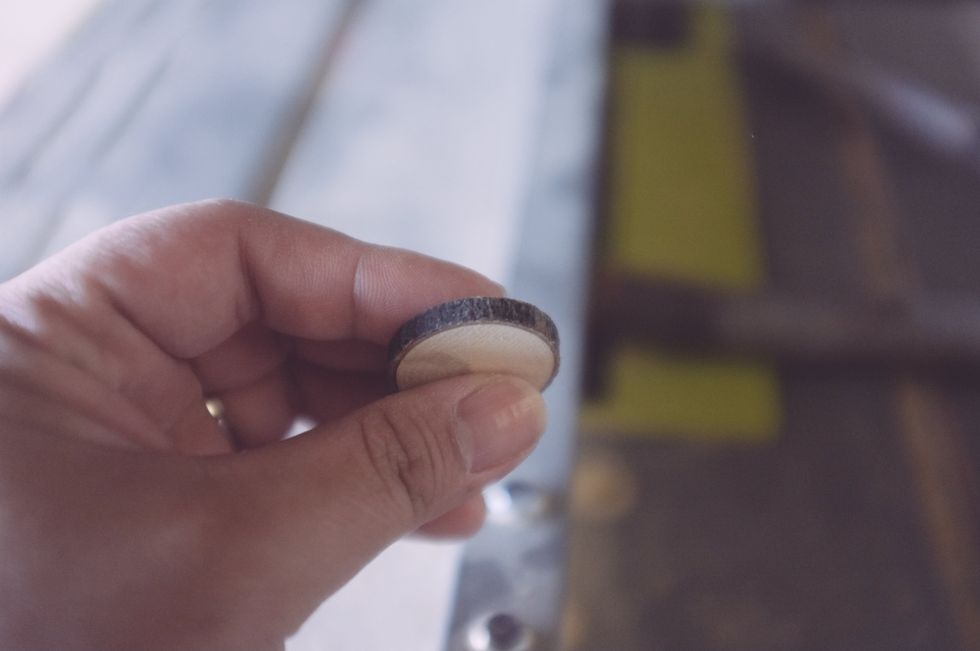 Cut several wooden rounds at about 1/8 of an inch; you will need a lot!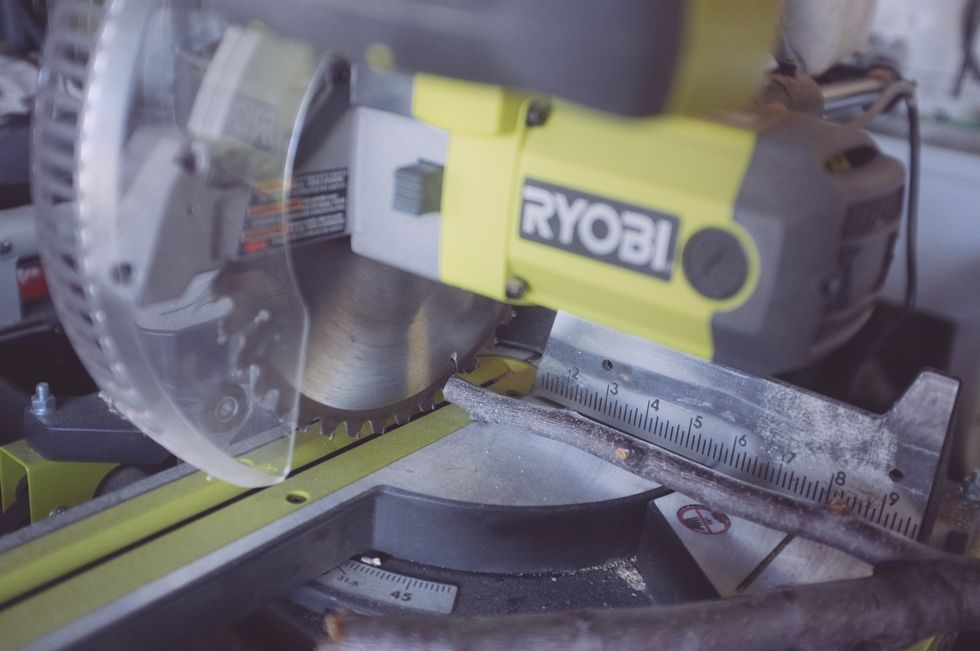 If you don't have a Table Saw, you can also use a Miter Saw. Remember: BE CAUTIOUS and GET HELP IF YOU NEED IT!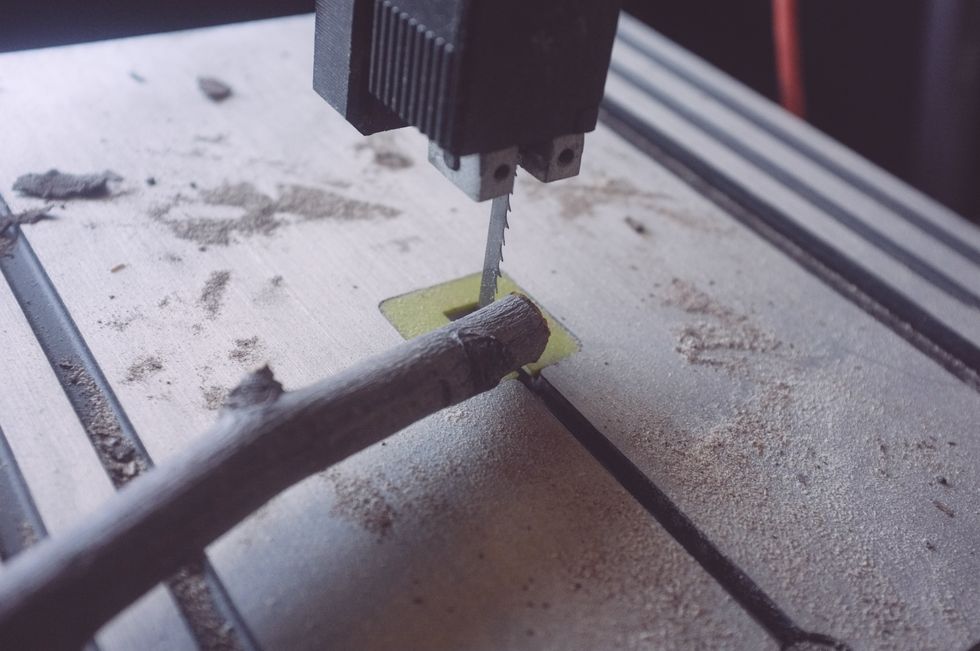 Another alternative is to use a Bandsaw. Again, I cannot stress this enough, BE VERY CAREFUL.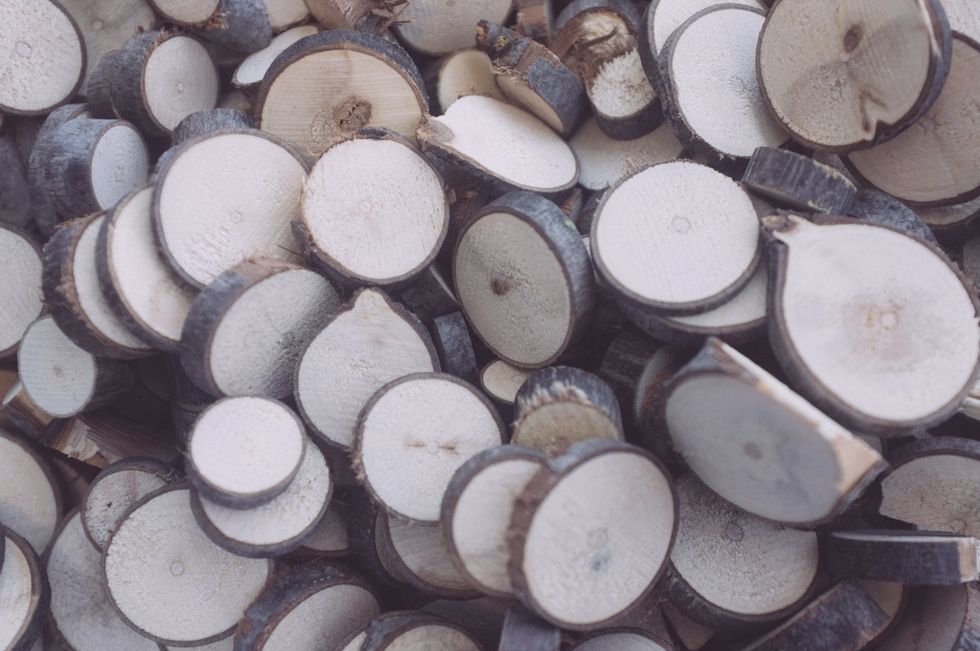 Once you have cut several rounds, you're ready to start glueing!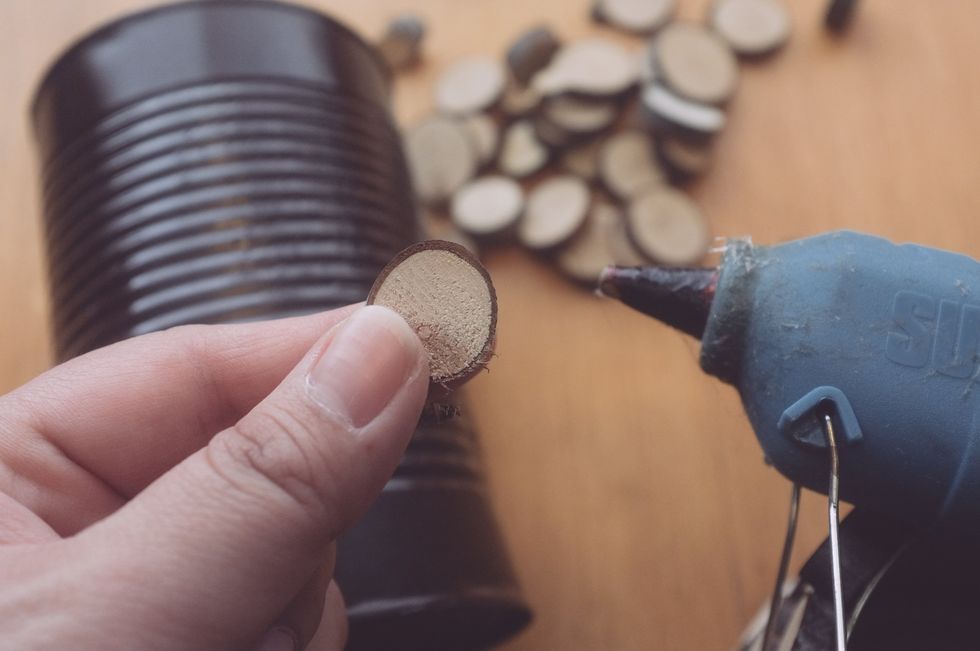 Using a hot glue gun, glue the rounds onto the painted can. Place them randomly. You will need to quickly put the glue on the round & immediately put it on the can because the glue dries quickly.
Odd shaped pieces are great for hard to fill spaces. It will be like your own personal game of Tetris!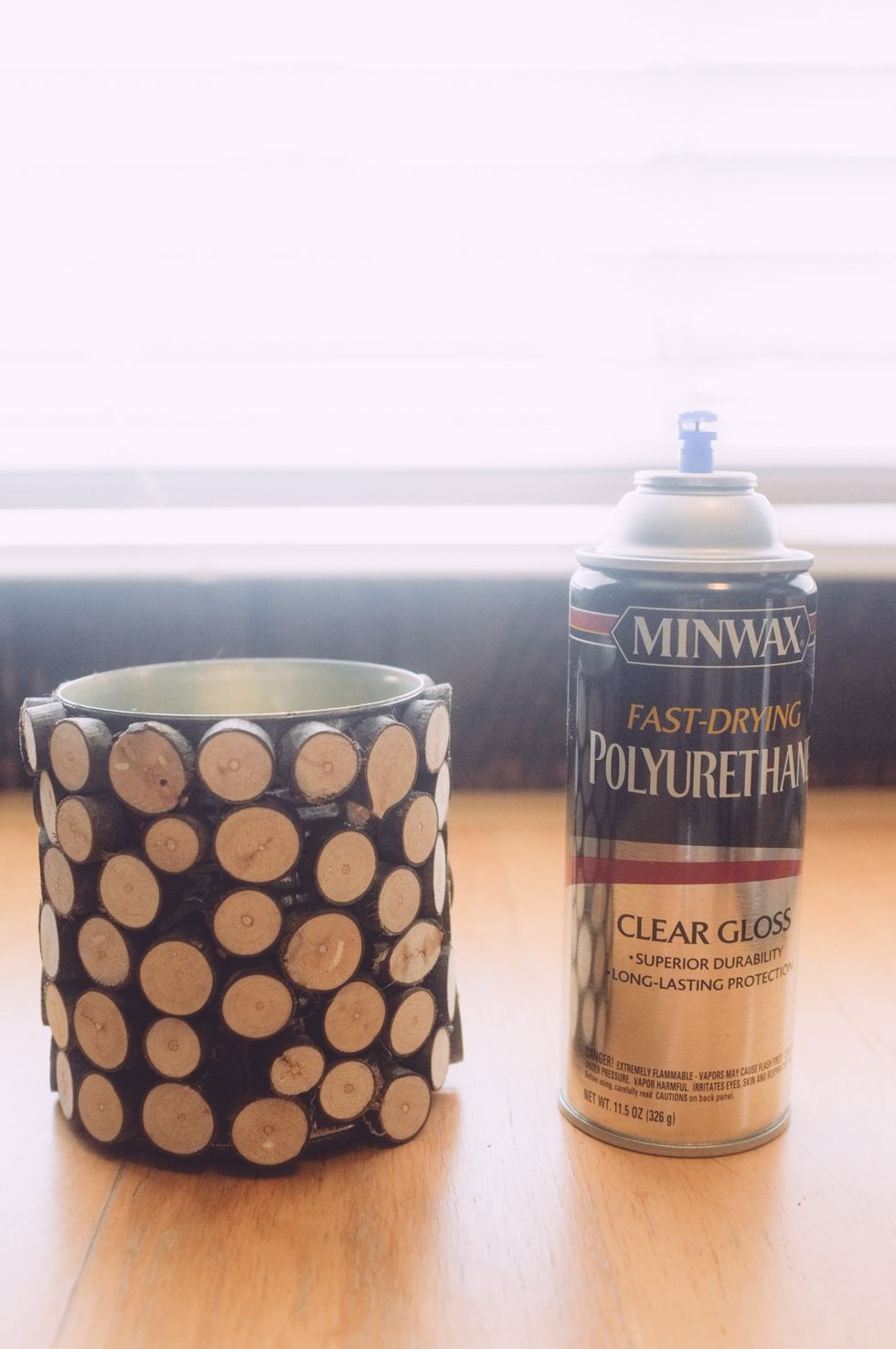 Once you have finished glueing all the rounds. Spray the entire thing with Polyurethane to preserve the wood to avoid discoloration.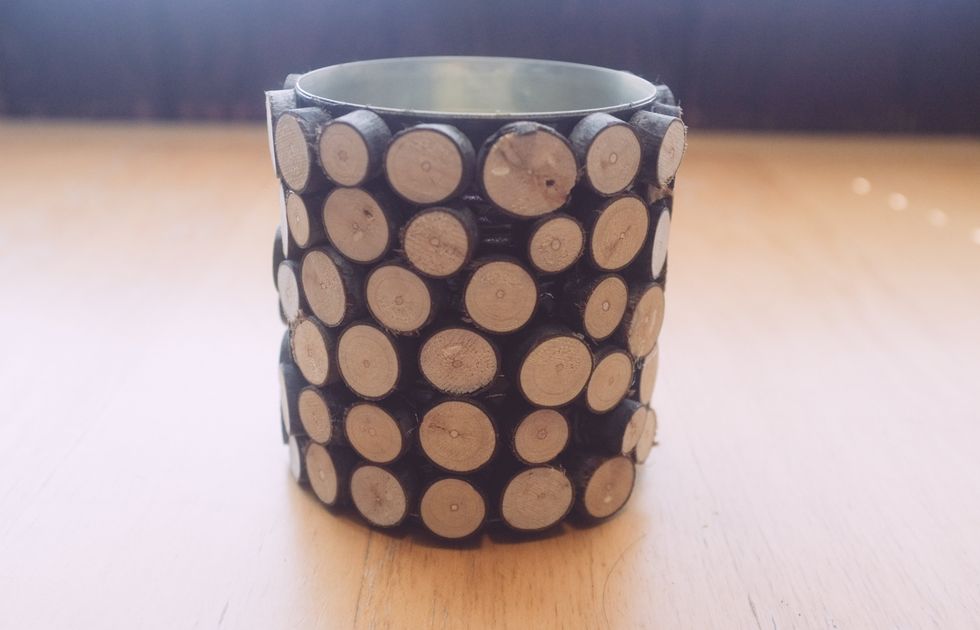 TADA! You have a beautiful vase! Fill it with flowers, or even pens for signing a guest book.
Tin Can
Glue Gun/Glue Stick
Branches of Various Sizes
Spray Paint
Polyurethane
Saw (Preferably a Table Saw)