Create a Wooden Journal Cover With Jenn
22
Start with a wooden cover such as this...Mine was a kit from the craft store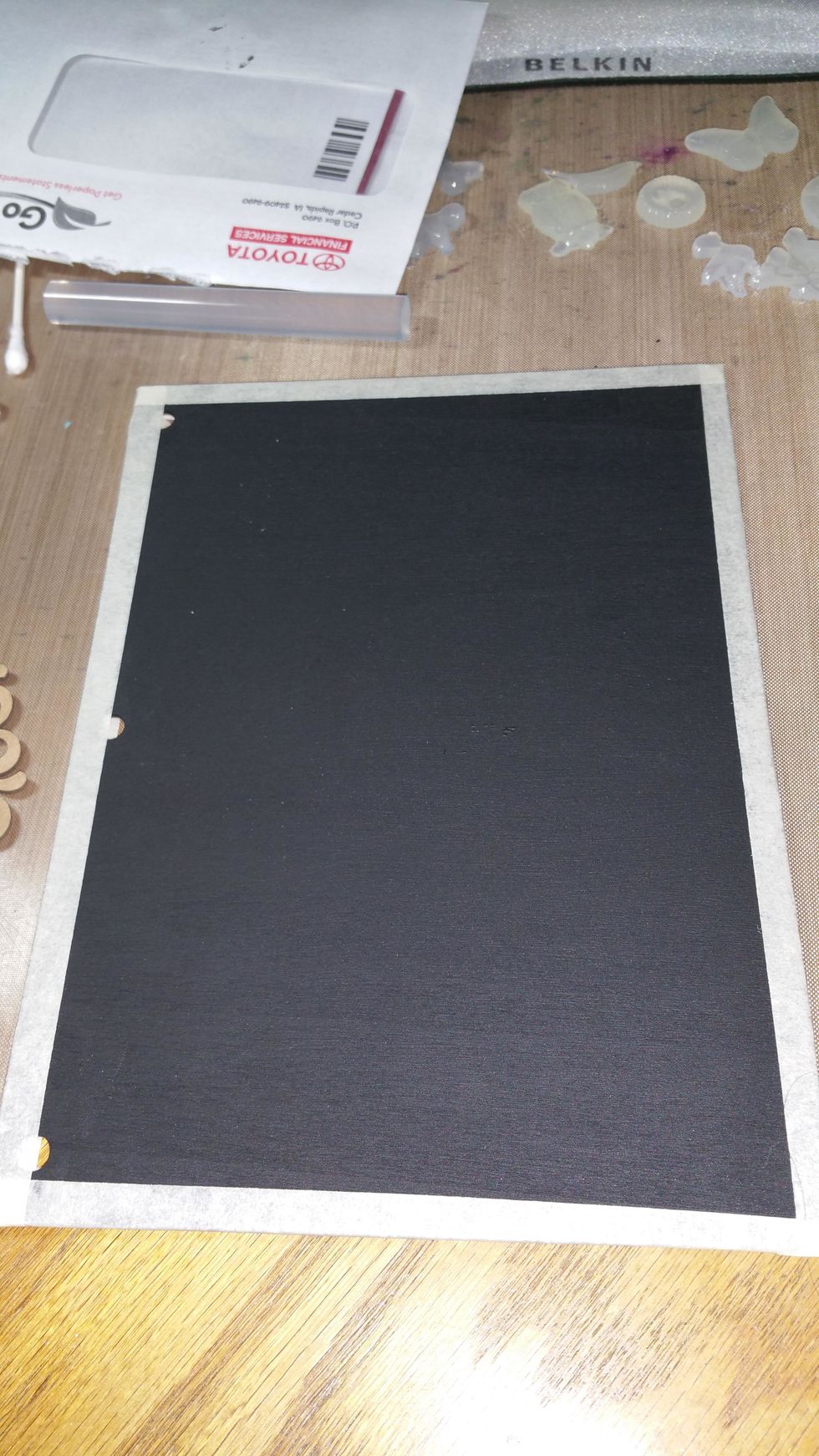 Apply black gesso to front and back and dry completely. Using masking tape or painters tape (both work) tape around the outside the desired amount of outline you'd like. Mine is approximately 1/2"
Apply texture paste or other desired medium through stencil. My stencil is Kaleidoscope by Art Anthology. I love these stencils!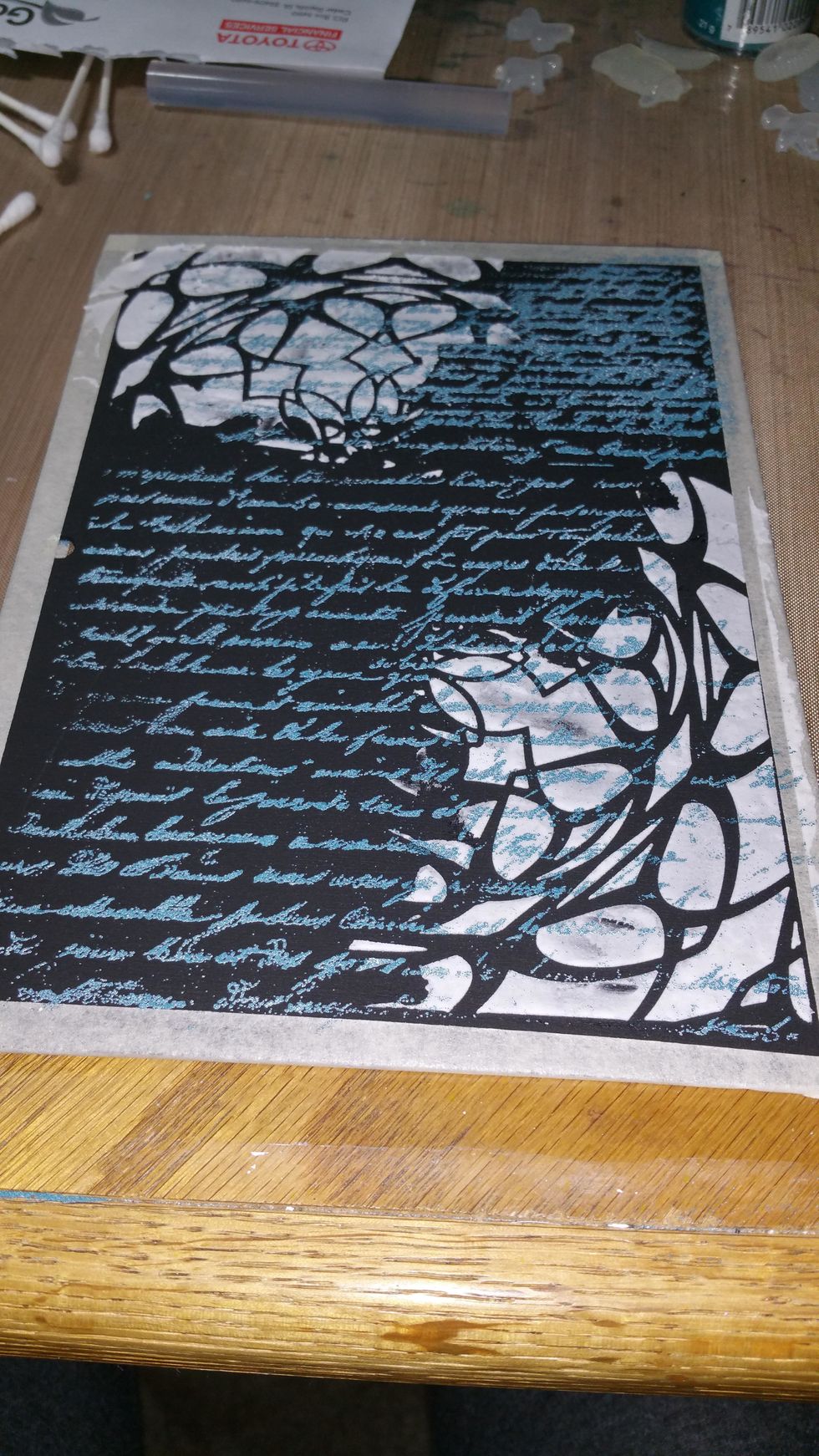 Stamp script and apply embossing powder once stenciled texture is dry completely. Heat emboss.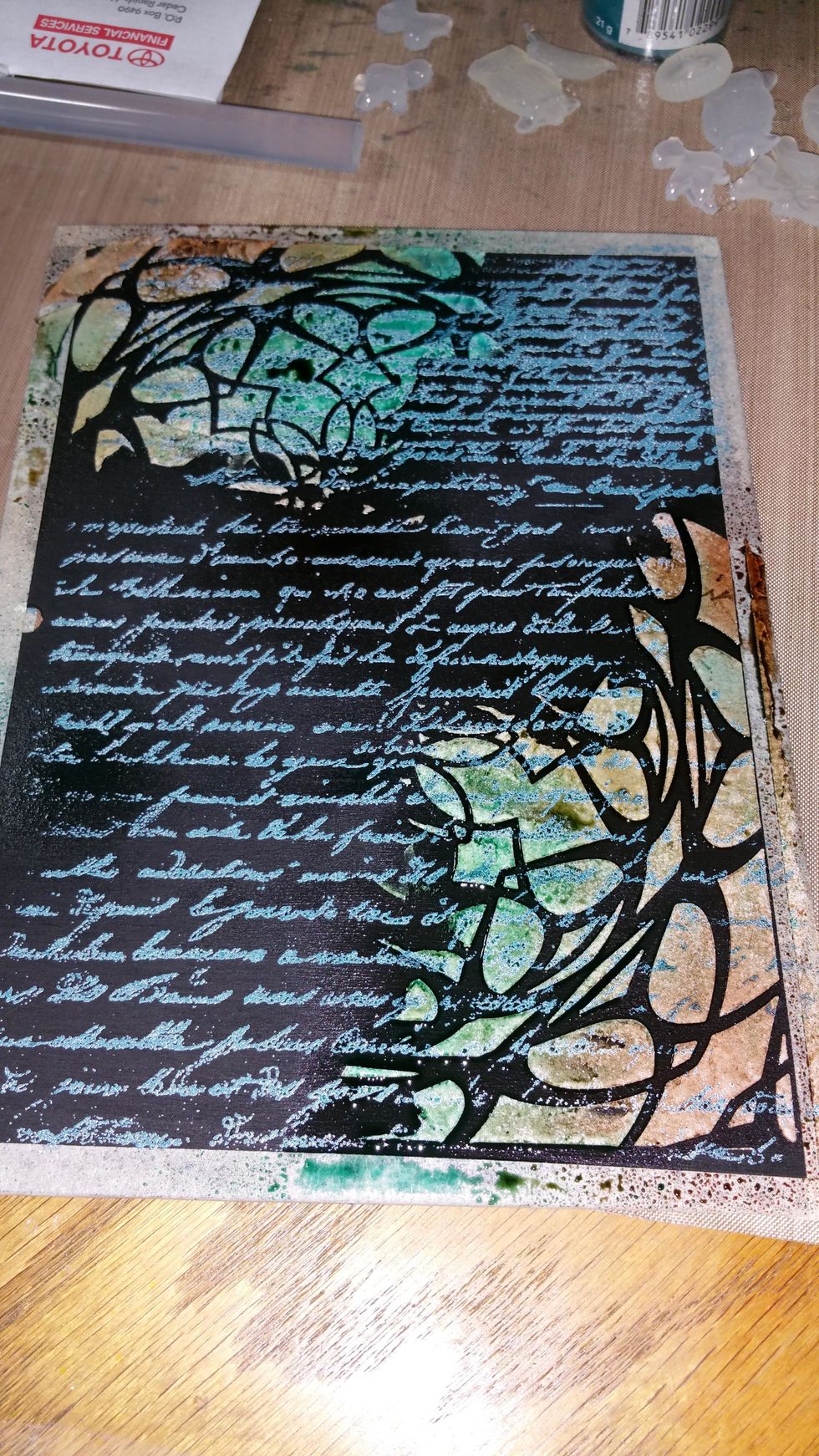 I sprayed Art Anthology Coloration sprays in various areas and dried with my heat tool. I used Rustic, Siesta Key, Grass, Timeless, and French Toast coloration sprays. Links to these are on main post.
Next I adhered a pretty chipboard frame painted first with Art Anthology Metal Effects in Bronze.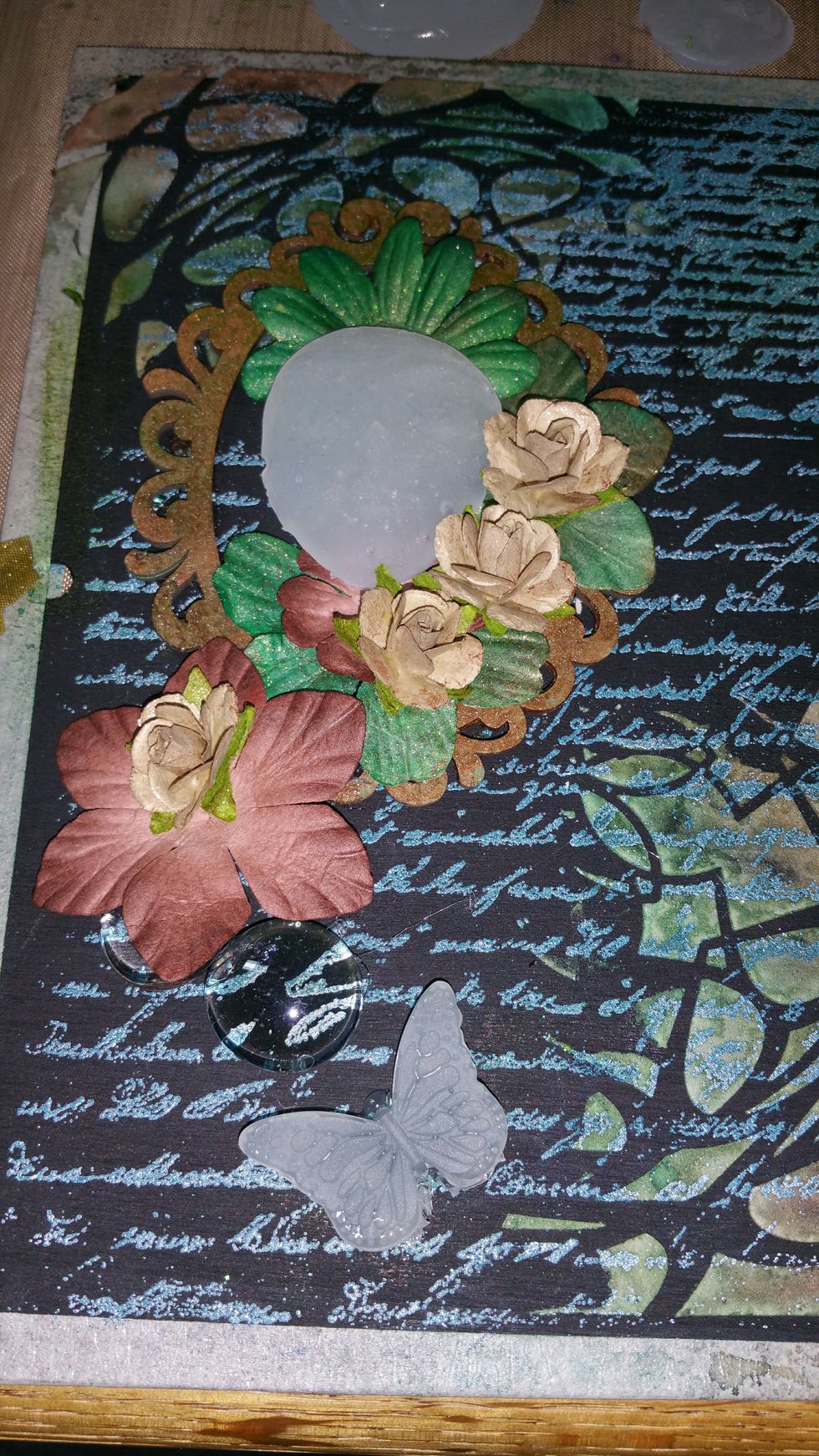 Add flowers and molded embellishments.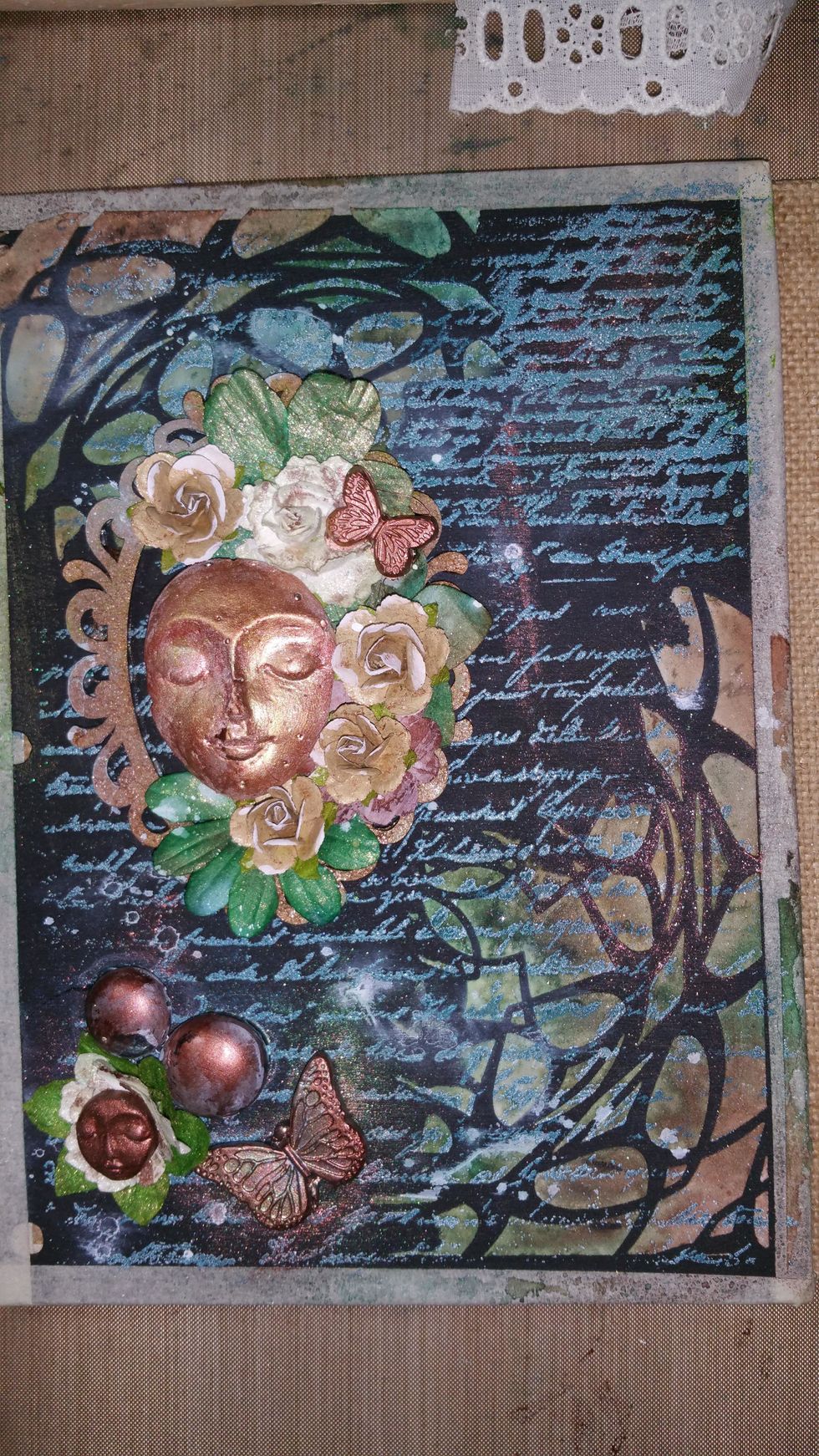 Embellishments and frame were then painted using more Art Anthology Metal Effects Bronze, and Velvet in Terracotta. The chipboard frame was also dabbed with a hint of Sorbet in Parakeet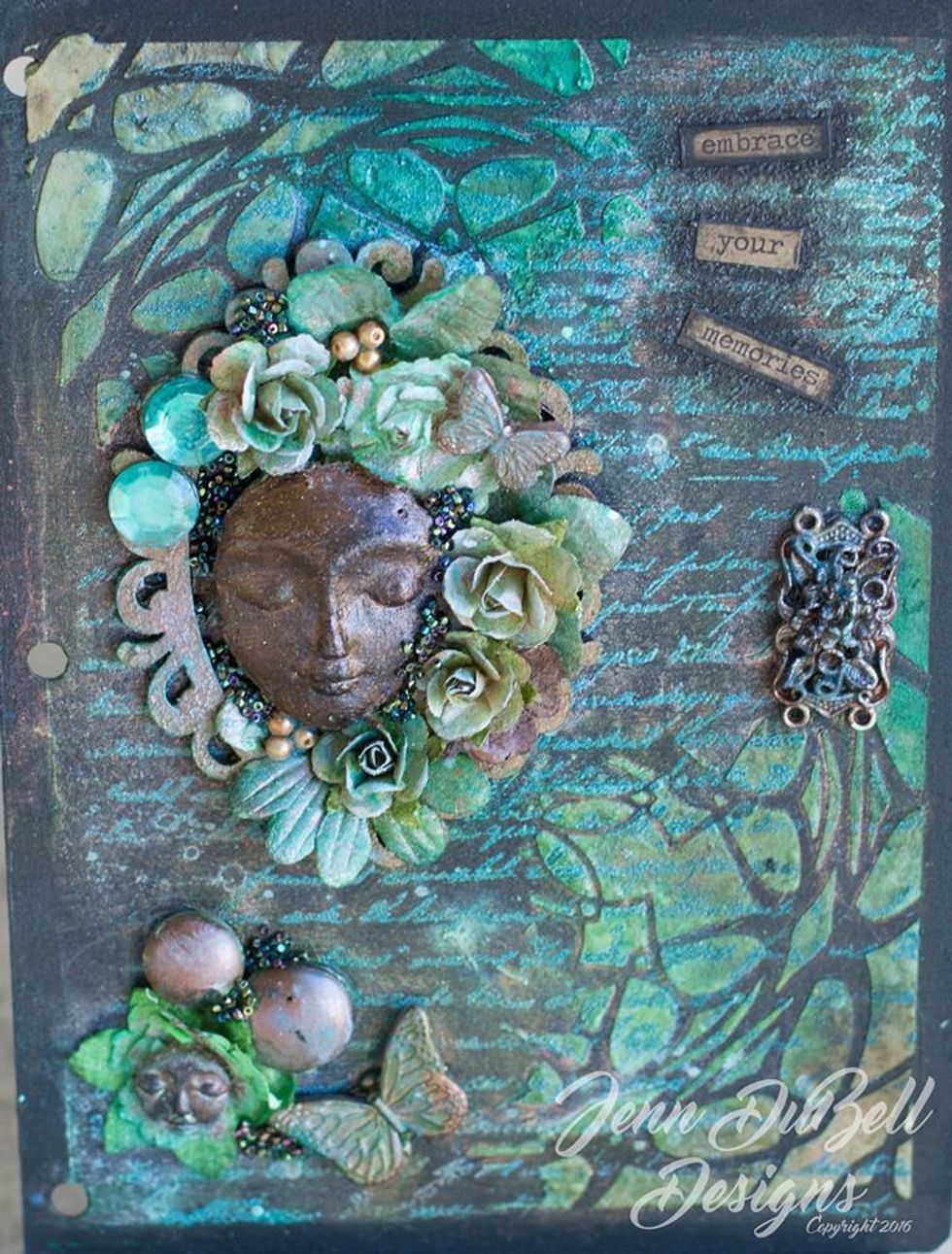 Lettering and a few sparkles were added along with a bit more colored sprays and a spray of Colorations in Ice then remove outer tape once dry and voila! Beauty!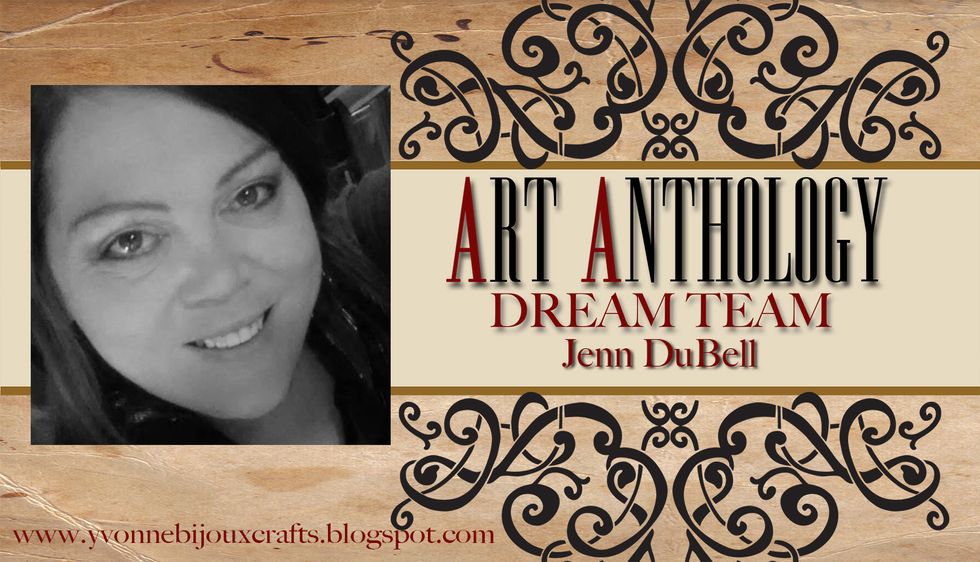 Thanks for viewing my Snapguide! be sure to view my blog for my inspiration! http://yvonnebijouxcrafts.blogspot.com/
Art Anthology Sorbet- Parakeet
Art Anthology Velvet- Terracotta
Art Anthology Metal Effects -Bronze
Art Anthology Stencil - Kaleidoscope
Art Anthology Spray -Ice
Art Anthology Spray - Rustic
Art Anthology Spray -Grass
Art Anthology Spray - Siesta Key
Art Anthology Spray -Timeless
Art Anthology Spray - French Toast
1.0 Wooden book cover
Texture paste
Glue
Heat tool
Small seed beads
Melange stones
Molded face, butterflies
Mulberry flowers
1.0 Ornate chipboard frame
Masking tape
Art Anthology
Art Anthology is a manufacturer of dimensional mediums.\n\nCome chat with us in our Facebook Group: Art Anthology Adventures in Art